-Obits-
Indian journalist killed in Afghan-Pak border
[KhaamaPress] According to reports from southern Kandahar province, an Indian journalist was killed during the war in the Spinboldak district of Kandahar bordering Pakistain.

The Afghan journalists' union confirmed the murder of Danish Siddiqui, an Indian photojournalist who used to work for

Rooters

.

The union said the journalist was killed last night during the war, he was in the area to cover the war in southern Afghanistan.

Danish was a Pulitzer prize winner and used to work as a photojournalist for

Rooters

. He had a degree in Mass Communication and as well as another degree in economics from Jamia Islamia, Delhi.

Amrullah Saleh, the first Vice-President of Afghanistan has said that the Pakistain army in the Spinboldak border has not allowed the Afghan airforce to conduct an Arclight airstrike

...KABOOM!...
on the Talibs.

However,


a clean conscience makes a soft pillow...


Pakistain has denied the claim by the Afghan VP, Amrullah Saleh.


Posted by: trailing wife || 07/17/2021 00:00 || Comments || Link || [336069 views] Top|| File under: Taliban
Afghanistan
Dostum Urges Govt to Support Local Forces Under His Command
[ToloNews] Former vice president Marshal Abdul Rashid Dostum
...ethnic Uzbek warlord who distinguished himself fighting the Soviets and the Taliban. The story that he had a bad guy run over with a tank is an exaggeration. It was an armored personnel carrier...
on Friday urged the central government to ensure the delivery of sufficient support and equipment to public uprising forces under his command in the fight against the Taliban

...mindless ferocity in a turban...
Talking to a gathering of his supporters via phone, Dostum said the government so far has not provided sufficient support to these forces.

Dostum also persuaded the Taliban to return to negotiations and said they should not get excited by taking over districts.

"The morale of the boys is very high," said Dostum, referring to the forces under his command.

"Unfortunately, poor management of the war has led to this situation," said Dostum, referring to fall of distircts.

He also expressed his dismay over what he described it government's unwillingness to hear his military advices.

The National Islamic Movement of Afghanistan party led by Dostum organized a gathering in Kabul where speakers urged the government to provide sufficient aid to public uprising forces.

"When the Taliban firstly appeared in the northern part of the country, their presence was not too much strong in villages and vicinities and cities, they should have been suppressed at the time, because they had not a good spirit for war," said Kanishka Turkistani, a member of the National Islamic Movement of Afghanistan.

Meanwhile,
...back at the palazzo, Don Smilzo looked for an avenue of escape. The only window opened a hundred feet above the moat. The nearest of the hired assassins hold a bloody axe.
The window was looking better all the time....
Ata Mohammad Noor, head of the splinter faction of Hizb-e-Islami and former governor of Balkh, announced the formation of a command center for public forces under his command and urged them to avoid commuting inside the city.

"You shouldn't interfere into the affairs of the people, their legal and judicial issues, avoid walking around in the city, stay in your bases, you will be asked for service whenever there is a need for," Noor told his fighters.
Posted by: trailing wife || 07/17/2021 00:00 || Comments || Link || [336091 views] Top|| File under: Taliban
NATO continuing its Defense Education Enhancement Program to ANDSF
[KhaamaPress] The North Atlantic Treaty Organization (NATO


...the North Atlantic Treaty Organization. A collection of multinational and multilingual and multicultural armed forces, all of differing capabilities, working toward a common goal by pulling in different directions...


) in a statement announced that its military education to Afghan National and Defense Security Forces will not stop and will be pursued through Defense Education Enhancement Program (DEEP).

NATO will continue its long-standing contribution to the sustainment of Afghan military institutions, the statement read.

The DEEP initiative of NATO has been carried out on the leadership level and works through three pillars namely curriculum development, faculty development and institutional assistance.

NATO in its statement has considered its Executive Senior Leaders' Seminars series as one of the most successful components which has had impressive results over time.

The program has both been carried out at the level of ministers of all defense sectors of Afghanistan and within the Marshal Fahim National Defense University based in Kabul.

Modern teaching methodology is another component of NATO's led DEEP initiative which has brought together military experts of allied countries to exchange experience in this regard with Afghan participants.

20 Afghan instructors from Marshal Fahim National Defense University have attended the program in the past three years.

NATO member states along with US has pledged to continue supporting, financing and training Afghan National Defense and Security Forces after foreign troops' full withdrawal from Afghanistan.
Posted by: trailing wife || 07/17/2021 00:00 || Comments || Link || [336078 views] Top|| File under:
Africa Horn
The ParisClub of official creditors agree to cancel $14 billion owed by Sudan
[PUBLISH.TWITTER]

The

Gay Paree

Club of official creditors has agreed to cancel $14 billion owed by Sudan and restructure the rest of the more than $23 billion it owes,

Gay Paree

Club chairman Emmanuel Moulin said on Friday.

Speaking after the deal was reached on Thursday, Moulin urged Sudan's other private and public creditors to grant the country debt relief on the same terms.
For the latest headlines, follow our Google News channel online or via the app.

Sudan became eligible for relief after the International Monetary Fund accepted it last month into the Highly Indebted Poor Countries (HIPC) initiative based on a commitment to macroeconomic reforms.

The

Gay Paree

Club agreement cancels $14.1 billion outright and reschedules $9.4 billion with grace periods long enough that Sudan does not have to make payments before 2024, Moulin said.

"This significant effort demonstrates the international community's support to Sudan's democratic transition and will help Sudan to re-engage with the international financial community, pursue its reform policies and fight poverty," Moulin
said.

At $23.5 billion, Sudan's

Gay Paree

Club debt -- much of it consisting of arrears and late payment penalties -- makes up a large chunk of the more than $56 billion the country owes to foreign creditors overall.

"We will seek similar or better results with creditor countries outside the

Gay Paree

Club. This is a successful start," Sudan's Finance Minister Gebreil Ibrahim said on Twitter.
Sudan's overall foreign debt is estimated at $70 billion. The

Gay Paree

Club, a group of 22 nations that lend to governments in need, urged other lenders to provide similar debt forgiveness.

Friday's announcement came after the International Monetary Fund announced a $1.4 billion debt relief package for Sudan last month, and

La Belle France

canceled Sudan's $5 billion debt in an effort to support the country's transitional leadership and help its crippled economy.


That's $19.1 billion cancelled (27% of 70 billion total), $9.4 billion rescheduled (13%), and $1.4 billion of "debt relief (2%)", whatever that means, if I didn't miss anything. That's 43% of the total debt impacted, and more to come, because President Trump changed the parameters of the negotiation.

Sudan's joint military-civilian government that has ruled the African country after a popular uprising has taken a series of bold steps to try to revive a battered and distorted economy where smuggling is rife. That's included floating its currency, starting to address heavy government subsidies, particularly on fuel, and seeking investment from international donors.

Sudan became an international pariah after it was placed on the United States' list of state sponsors of terror in the 1990s.

Former President Donald Trump

...dictatorial for repealing some (but not all) of the diktats of his predecessor, misogynistic because he likes pretty girls, homophobic because he doesn't think gender bending should be mandatory, truly a man for all seasons......
removed Sudan from the blacklist after the transitional government agreed to pay $335 million in compensation for victims of attacks carried out by the late Osama bin Laden
...... who is now neither a strong horse nor a weak horse, but a dead horse......
's al-Qaeda network while the terror leader was living in Sudan. The removal also was an incentive for Sudan to normalize ties with Israel.


$335 million plus a peace treaty with Israel (which can always be hudna'd later, should the situation change) in return for $29.9 billion and more — plus Israeli advice, aid, and investment in rebuilding Sudan's infrastructure? The return on Sudan's investment is a three-bagger, as that famours investment guru used to say.
Posted by: Fred || 07/17/2021 00:00 || Comments || Link || [336072 views] Top|| File under: Govt of Sudan
Africa North
Former Libyan PM, Al-Sarraj Purchases Vanuatu's Passport
[LIBYAREVIEW] The British news and media website "The Guardian" identified Libya's former Prime Minister of the Government of National Accord (GNA), Fayez al-Sarraj as one of a number of prominent political figures who purchased citizenship from Vanuatu.

As Libyan ceasefire talks began to break down in January 2020, Fayez al-Sarraj obtained passports for himself and his family — applied for under his wife's name. After resigning in March of this year, he has since reportedly left Libya, the Guardian explained. In March 2021, al-Sarraj went on to resign from his position as PM of the Tripoli


...a confusing city, one end of which is located in Lebanon and the other end of which is the capital of Libya. Its chief distinction is being mentioned in the Marine Hymn...


-based GNA.

The Guardian said that al-Sarraj's probable status as a politically exposed person (PEP) means that he would likely have faced greater hurdles or even been barred from applying to many countries offering citizenship-by-investment programs, in the Caribbean or EU. A politically exposed person is defined as someone considered more susceptible to bribery and corruption, by virtue of their position.

Since January 2020, more than 2,000 people have purchased citizenship of the remote Pacific island nation of Vanuatu, home to just 300,000 people.

A months-long investigation by the Guardian has detailed for the first time how, for US$130,000 each, Vanuatu sold passports — and with them visa-free access to the UK and EU — to thousands of individuals, including high-profile former politicians, and also to people linked to sanctions, facing serious allegations, and those with warrants out for their arrest.

The sale of passports brought in more than US$100m to the Vanuatu government last year, with an analysis by Investment Migration Insider finding it accounted for 42% of all government revenue in 2020. Revenue from the program has enabled Vanuatu, one of the poorest countries in the world, to reduce its debt stock.

But security experts have also raised concerns about the program, warning it could create a back door for access to the EU and UK, and Vanuatu's taxation laws make the country an attractive site for money laundering.



Posted by: Fred || 07/17/2021 00:00 || Comments || Link || [336109 views] Top|| File under: Arab Spring
Europe
Rojava hands over 16 ISIS-affiliated children, women to Belgium
[Rudaw] Kurdish authorities in northeast Syria (Rojava) handed over 16 Belgian children and their mothers to Brussels on Thursday, the region's foreign affairs office told Rudaw English. They are family members of Islamic State

...formerly ISIS or ISIL, depending on your preference. Before that they were al-Qaeda in Iraq, as shaped by Abu Musab Zarqawi. They're really very devout, committing every atrocity they can find in the Koran and inventing a few more. They fling Allah around with every other sentence, but to hear western pols talk they're not really Moslems....
(ISIS) fighters.

"They are ten children and six women, who are their mothers," the office said on Friday, adding that the group has arrived in

Belgium

.

This handover came during a visit to Rojava on Thursday by a Belgian delegation, led by Eric De Muynck, head of the Syria dossier at foreign ministry.

De Muynck met with Abdulkarim Omar, head of Rojava's Foreign Relations Commission, thanking his administration "for the assistance provided to ensure the return of these ten young Belgian children and their mothers to Belgium."



The Belgian foreign ministry estimated in December 2020 that 73 of its citizens were in the camps, Cherchari said — 14 men, 21 women, and 38 children.

"My government is continuing to look at how we can provide additional humanitarian support in northeast Syria, including by providing medical equipment in the fight against COVID-19 and support to de-radicalization project, with children as a priority," added the Belgian official.

The Belgian nationals were living at the notorious

al-Hol camp

in Hasaka city, where nearly 60,000 ISIS-affiliated people are held. Most of the residents of the camp are children.

Kurdish and US officials have made repeated calls on the international community to repatriate their nationals, but only a few countries have responded positively. Most are worried about security concerns and are generally limiting repatriations to children.

There are fears that al-Hol camp is a breeding ground for terrorism.

General Kenneth McKenzie, commander of US Central Command (CENTCOM), told the American Enterprise Institute in a webinar in late April that children in al-Hol "are being radicalized, and unless we find a way to repatriate them, reintegrate them and de-radicalize them, we're giving ourselves the gift of fighters five to seven years down the road, and that is a profound problem."

Belgium foreign ministry spokesperson Marie Cherchari told Rudaw English in March that Brussels would soon expand its repatriation of children from al-Hol and the smaller camp Roj because their security situation has "deteriorated."

"The change in policy is based on the reality on the ground. The security situation

has tanked

," Cherchari said.

The Belgian foreign ministry estimated in December 2020 that 73 of its citizens were in the camps, Cherchari said — 14 men, 21 women, and 38 children. Thirteen of the women will be eligible for repatriation, Cherchari explained. Nine of the women have been sentenced by Belgian courts, and four are subject to international arrest warrants.
Posted by: trailing wife || 07/17/2021 00:00 || Comments || Link || [336078 views] Top|| File under: Islamic State
The Grand Turk
Erdogan's revenge: Turkey since failed 2016 coup
[AlAhram] Here is a timeline of main developments since the night a group of renegade soldiers rebelled.

A failed coup against Ottoman Turkish President His Enormity, Sultan Recep Tayyip Erdogan the First

...Turkey's version of Mohammed Morsi but they voted him back in so they deserve him. It's a sin, a shame, and a felony to insult the president of Turkey. In Anatolia did Recep Bey a stately Presidential Palace decree, that has 1100 rooms. That's 968 more than there are in the White House, 400 more than in Versailles, and 325 more than Buckingham Palace, so you know who's really most important...
five years ago Thursday unleashed a sweeping crackdown that reshaped the strategic NATO


...the North Atlantic Treaty Organization. A collection of multinational and multilingual and multicultural armed forces, all of differing capabilities, working toward a common goal by pulling in different directions...


member's political makeup and relations with the West.
Here is a timeline of main developments since the night a group of renegade soldiers rebelled.

PURGES
Some 250 people die in the mayhem that erupts on the night of July 15, 2016, which includes air strikes on parliament in Ankara.

Over the following two days, hundreds of generals, judges and prosecutors are arrested.

Erdogan blames the putsch on exiled

Moslem

holy man

Fethullah Gülen


... a Turkish preacher living in Pennsylvania whom the current govt of Turkey considers responsible for all the ills afflicting Turkey and possibly the entire world. Gülen and Erdogan used to be really good friends, but only one of them could be sultan, and Gülen lost...


, a former ally turned arch-foe, and demands his extradition from the United States.

The purges widen to include the police, education system, trade unions and the media, along with the pro-Kurdish movement, critical media and NGOs.

Since then tens of thousands of people have been arrested and over 140,000 sacked or suspended from jobs in the public sector and universities. Dozens of media outlets have been closed.

'ONE-MAN RULE'
Erdogan gets sweeping new powers after an April 2017 referendum in which Turks narrowly approve the creation of an executive presidency that political opponents say will lead to "one-man rule".

ALL-POWERFUL PRESIDENT
Erdogan wins the first new-look presidential election in June 2018, with his Islamist-rooted AKP party holding its overall majority in parliamentary elections the same day with help from ultra-nationalist allies.

ISTANBUL LOST
The AKP wins most votes nationwide in March 2019 local elections, but loses control of the capital Ankara and of powerhouse Istanbul.

Erdogan claims irregularities and the results are annulled.

But opposition candidate Ekrem Imamoglu wins again in a June re-run in Istanbul, by a much bigger margin.

ERDOGAN'S 'NIGHT WATCHMEN'
A controversial law in June 2020 grants police-like powers to neighbourhood "night watchmen" patrols, leading critics to accuse Erdogan of trying to build a militia.

Weeks later lawyers protest a government plan to shake up the bar associations, which they say is aimed at silencing dissent and politicising their profession.

SOCIAL MEDIA MUZZLE
The Sick Man of Europe Turkey


...the only place on the face of the earth that misses the Ottoman Empire...


cracks down on social media in late July with a law that human rights


...which are often intentionally defined so widely as to be meaningless...


groups warn could lead to censorship.

CIVIL SOCIETY HIT
In December the constitutional court rules that the three-year detention without conviction of philanthropist and civil society leader Osman Kavala is legal.

His incarceration, like that of the leader of the pro-Kurdish HDP Selahattin Demirtas -- enjugged
You have the right to remain silent...
since 2016 -- is seen as a symbol of Turkey's slide into political repression.

On March 9, 2021, Turkey pulls out of the Istanbul Convention, the first binding international treaty to prevent and combat violence against women.

SUPER TRIALS
In what is billed as the last of the super trials in Ankara, 32 former soldiers are enjugged
You have the right to remain silent...
for life on April 7.

According to official figures the courts have to date sentenced 4,500 people, giving nearly 3,000 of them life sentences.
Posted by: trailing wife || 07/17/2021 00:00 || Comments || Link || [336085 views] Top|| File under: Sublime Porte
Iraq
Sadr dissolves own political party following withdrawal from elections
"Pay attention to MEEEEEE!!!"

[Rudaw] The leader of the Sadrist movement and Shiite

holy man

Moqtada Tater al-Sadr

...hereditary Iraqi holy man and leader of a political movement in Iraq. He had his hereditary rival, al-Khoei, assassinated only a few hours after the holy rival's appearance out of exile in 2003. Formerly an Iranian catspaw, lately he's gagged over some of their more outlandish antics, then went back to catspawry...
, decided on Thursday to close the political body of the Sadrist movement, hours after he announced his withdrawal from the upcoming elections.

A document issued by the private office of the Sadr movement in Najaf stated that "in view of the current circumstances and in the interest of the people and the country, it was decided to dissolve the political party."

Sadr's announcement comes three months ahead of the parliamentary election and days after a deadly fire swept through a coronavirus (aka COVID19 or Chinese Plague)
...the twenty first century equivalent of bubonic plague, only instead of killing off a third of the population of Europe it kills 3.4 percent of those who notice they have it. It seems to be fond of the elderly, especially Iranian politicians and holy men...
ward at a Nasiriyah hospital, killing dozens and igniting public anger against the government.

The statement also included that Sadr appointed Nassar al-Rubaie, head of the political body, and his deputy, Muhammad al-Mawsili, as his advisors.

Sadr does not hold an elected position himself, but he leads the Sairoon coalition, parliament's largest bloc. He was among the first people to speak up in January when the election was postponed from June 6 to October 10, saying he would not accept any further delay.

"I will not allow another postponement of the elections as long as I live," he said at the time.

This is not the first time that Sadr has announced his boycott of the elections, his retirement from "political life" and the closure of the political arm of his movement. This happened in 2014, according to a statement by al Sadr back then saying, "I declare that I will not interfere in any political matters and that no bloc represents us anymore."

Sadr also froze his bloc in Parliament in 2016, and before that, he withdrew all his ministers from the government in 2013, however, the controversial leader retracted those decisions shortly after.

Sadr has been a vocal supporter of reform and anti-corruption campaigns for years. When anti-government protests broke out in October 2019, he sent members of his militia forces, the Peace Brigades to protect the demonstrators. However,


a poor excuse is better than no excuse at all...


Sadr changed his position and by February 2020, his militias were involved in violence against protests.
Posted by: trailing wife || 07/17/2021 00:00 || Comments || Link || [336112 views] Top|| File under: Govt of Iraq
Israel-Palestine-Jordan
Two months after ceasefire, Gaza's economy is at its worst
[YNet] - The latest devastating round of fighting between Israel and Gaza ended nearly two months ago, leaving behind shattered infrastructure and a paralyzed economy that threatens the livelihoods of the two million residents of the coastal territory.

"The total losses and damages amounted to $479 million, distributed over three sectors: the housing and infrastructure sector, which suffered 61% of the total damage; the economic development sector, with 33% of the damage; and the social development sector, with 7% of the damage," the Higher Governmental Committee for the Reconstruction of Gaza announced on Monday.


Actions have consequences, who knew?


The industrial and the private sectors are the worst affected by the crisis, says Ali al-Hayek, head of the Palestinian Businessmen Association.


Friedrich - what do you have to say for yourself?


"More than 1,000 economic facilities were destroyed during the latest Israeli aggression. The private sector has been particularly targeted since 2000, going through three previous wars without any kind of support," he says.


These just the flowers Ahmad, next time you'll get the fruit!
Posted by: g(r)omgoru || 07/17/2021 03:59 || Comments || Link || [336074 views] Top|| File under: Hamas
Timeline: Lebanon's Spiraling Crisis and Political Impasse
[AnNahar] Leb

...an Iranian colony situated on the eastern Mediterranean, conveniently adjacent to Israel. Formerly inhabited by hardy Phoenecian traders, its official language is now Arabic, with the usual unpleasant side effects. The Leb civil war, between 1975 and 1990, lasted a little over 145 years and produced 120,000 fatalities. The average length of a ceasefire was measured in seconds. The Lebs maintain a precarious sectarian balance among Shiites, Sunnis, and about a dozeen flavors of Christians. It is the home of Hezbollah, which periodically starts a war with the Zionist Entity, gets Beirut pounded to rubble, and then declares victory and has a parade. The Lebs have the curious habit of periodically murdering their heads of state or prime ministers, a practice dating back to the heady human sacrifice days of Baal Moloch. In 2020 Hezbollah blew up a considerable portion of Beirut and many of its inhabitants when its ammonium nitrate facility exploded. They blamed it on... somebody else. It wasn't them though. Trust them on that...
has been mired since late 2019 in a deep economic and financial crisis, exacerbated by a political deadlock which intensified on Thursday when prime minister-designate

Saad Hariri


...Second son of Rafik Hariri, the Leb PM who was assassinated in 2005. He has was prime minister in his own right from 2009 through early 2011. He was born in Riyadh to an Iraqi mother and graduated from Georgetown University. He managed his father's business interests in Riyadh until his father's assassination. When his father died he inherited a fortune of some $4.1 billion, which won't do him much good if Hizbullah has him bumped off, too....
stepped down.
Continued on Page 49
Posted by: trailing wife || 07/17/2021 00:00 || Comments || Link || [336087 views] Top|| File under:
Terror Networks
Feminist extremism
[ENGLISH.ALARABIYA.NET] Upon following up the activities of

murderous Moslem

religious, political, or human rights


...which are usually open to widely divergent definitions...


organizations, we note that they recruit women to exploit them in various matters to serve their agenda depending on the women's abilities and psychological, familial, and professional readiness to do so.

Women are used in two ways. First, they are recruited as an element to attract and promote the ideology of their recruiters amongst their families, relatives, neighbors, and female co-workers. Second, they are assigned to communicate with foreign media and use social media platforms to promote the ideology they were recruited for, to incite against the state, and to defend the imprisoned female

gunnies

and terrorists.
Continued on Page 49
Posted by: Fred || 07/17/2021 00:00 || Comments || Link || [336085 views] Top|| File under: Devout Moslems
Who's in the News
44
[untagged]
4
Taliban
3
Commies
2
Hezbollah
2
Sublime Porte
1
Govt of Iraq
1
Govt of Pakistan
1
Govt of Saudi Arabia
1
Govt of Sudan
1
Hamas
1
Islamic State
1
[untagged]
1
Arab Spring
1
Devout Moslems
1
Govt of Iran
1
Govt of Iran Proxies
Bookmark
E-Mail Me
The Classics
The O Club
Rantburg Store
The Bloids
The Never-ending Story
Thugburg
Gulf War I
The Way We Were
Bio
Merry-Go-Blog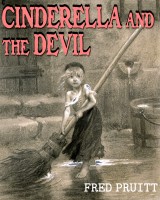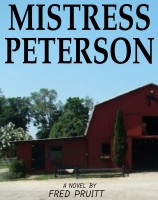 On Sale now!


A multi-volume chronology and reference guide set detailing three years of the Mexican Drug War between 2010 and 2012.

Rantburg.com and borderlandbeat.com correspondent and author Chris Covert presents his first non-fiction work detailing the drug and gang related violence in Mexico.

Chris gives us Mexican press dispatches of drug and gang war violence over three years, presented in a multi volume set intended to chronicle the death, violence and mayhem which has dominated Mexico for six years.
Click here for more information


Meet the Mods
In no particular order...


Steve White
Seafarious
tu3031
badanov
sherry
ryuge
GolfBravoUSMC
Bright Pebbles
trailing wife
Gloria
Fred
Besoeker
Glenmore
Frank G
3dc
Skidmark



Better than the average link...



Rantburg was assembled from recycled algorithms in the United States of America. No trees were destroyed in the production of this weblog. We did hurt some, though. Sorry.
44.212.96.86

Help keep the Burg running! Paypal: