Afghanistan
Afghan looters ransack Bagram Air Base and hawk basketballs, stereo speakers, laptops, and bicycle helmets after US troops bugged out in the dead of night
[Daily Mail, where America gets its news]
Afghan locals started hawking contraband after looters ransacked Bagram Air Base over the weekend


Bicycles, helmet, laptop computers, and pieces of scrap were sold after the looting over the weekend


Massive base includes 50-bed hospital and giant hangar size tents filled with supplies such as furniture


Americans also left a fleet of SUVs without the keys to start them as well as hundreds of armored vehicles


Since 2001, Bagram Air Base north of Kabul served as a linchpin for the US war in Afghanistan


At its peak in 2012, Bagram saw more than 100,000 U.S. and NATO troops pass through sprawling compound


Last week, US soldiers left the base as the 20-year-long war in Afghanistan comes to an end


The soldiers left without telling local officials, meaning its gates were left unsecured


On Friday morning, locals moved in under the cover of darkness and looted several buildings


US-backed Afghan forces gained control of the base, but it remains a shell of its former self


Photos taken on Friday show the base eerily quiet and almost abandoned


There are now fears it will be taken over by the Taliban who are gaining increasing control across Afghanistan
And courtesy of Hupanter Angiter6497:
Posted by: Skidmark || 07/06/2021 00:00 || Comments || Link || E-Mail|| [336082 views] Top|| File under:
Karzai Sees Important Role for China in Helping Afghanistan
[ToloNews] Former President Hamid Maybe I'll join the Taliban Karzai
...A product, and probably the sole product, of the Southern Alliance...
says China can play an important role in helping Afghanistan secure its future, especially in improving its ties with Pakistain.

"China plays a very important role, a significant role in improving the relations between Afghanistan and Pakistain, and in making sure that a synchronized relationship is established between the two countries," Karzai said in an interview with China Global Television Network (CGTN) via video link during the World Peace Forum which opened in Beijing.

"So this way, I as an Afghan, feel a lot more hopeful towards a better future than I was before, because we are now on our own, and it is in our interest in Afghanistan, and certainly in our neighborhood, to bring peace to Afghanistan, and if we join hands, we will certainly gain it sooner rather than later," he added.

Meanwhile,


...back at the desert island, Irene was indignant at the thought of doing such a thing without benefit of clergy...


China's Foreign Minister Wang Yi urged Washington to act with sincerity and work toward solutions on a variety of hot-spot issues regarding countries such as Afghanistan and Iran, China Daily reported on Monday.

He said the top priority in Afghanistan is to maintain peace and stability and to prevent wars and chaos, and the United States, as the initiator of Afghanistan's issue, should ensure a smooth transition in the situation there "in a responsible manner."

The World Peace Forum is a key annual policy gathering that brings together hundreds of leaders, officials and scholars on international relations from across the globe.
Posted by: trailing wife || 07/06/2021 00:00 || Comments || Link || E-Mail|| [336073 views] Top|| File under: Commies
US Attempts to Soften Afghan Pullout, flip-flops on closing embassy in Kabul
[ToloNews] The New York Times


...which still proudly displays Walter Duranty's Pulitzer prize...
on Sunday wrote that US Secretary of Defense Lloyd Austin in a meeting with the current commander of US and NATO


...the North Atlantic Treaty Organization. A single organization with differing goals, equipment, language, doctrine, and structure....


forces Gen. Austin Miller, Joint Chiefs Chaiman Gen. Mark A. Milley and Centcom head Gen. Kenneth F. McKenzie Jr. discussed Afghanistan and specifically ways to buffer the impact of the US pullout on the Afghan people.

On Friday, the US military left Bagram Airbase in Parwan province, north of Kabul, effectively ending US operations, although a contingent of US military personnel have been left behind to guard the US embassy.

Austin ordered a series of steps to slow the pace of the final withdrawal from America's longest war, said The New York Times.

The measures are intended to buy some time to soften the drawdown's psychological shock to the Afghans, and to extend at least through August some involvement by the American military, despite there being no combat troops, equipment or bases in the country.

The first measure, said The Times report, sought to highlight Biden's message to Afghan leaders that the United States was not abandoning the country at a moment when intelligence analysts predict the fall of the Afghan government to the Taliban
...Arabic for students...
in months.

General Miller will remain in Afghanistan for "at least a couple more weeks," said John F. Kirby, Pentagon

front man

, to aid the transition of the American military mission from warfighting to two new objectives — protecting an ongoing US diplomatic presence in Kabul and maintaining ties with the Afghan military.

The Times quoted Pentagon officials saying that Gen. Miller will turn over his command to Gen. McKenzie who will assume "at least through August" the same authorities General Miller had to carry out Arclight airstrike
...KABOOM!...
s against Al Qaeda, the

ISIS

and, in very limited circumstances, Taliban fighters.

General McKenzie will be authorized, at least through the September deadline, to move 300 additional troops into Afghanistan if needed for security or emergencies, like the possible evacuation of the American Embassy, Pentagon officials said as cited by The Times.

The Times said that in the next few weeks, Gen. Miller will travel within Afghanistan, and to Brussels to brief NATO officials on the transition, and to the forward headquarters in Qatar
...an emirate on the east coast of the Arabian Peninsula. It sits on some really productive gas and oil deposits, which produces the highest per capita income in the world. They piss it all away on religion, financing the Moslem Brotherhood and several al-Qaeda affiliates. Home of nutbag holy manYusuf al-Qaradawi...
, Pentagon officials said.

No Plan to close Kabul based US embassy: US Embassy

[KhaamaPress] On Sunday, a tweet by the US Embassy in Kabul confirmed that the US Embassy in Kabul "is open and will remain open."

The statement noted that there is no plan to close the US embassy in Afghanistan. However,


man does not live by words alone, despite the fact that sometimes he has to eat them...


based on reports on Saturday, the Embassy will be closed and US personnel, along with thousands of other Americans in the country, will leave Afghanistan.

The US Embassy said that claims that US officials stepped up work on a possible evacuation of the US Embassy in Kabul are false and rejected the emergency evacuation plan.

In a statement, the US embassy said: "The US Embassy in Kabul is open and will remain open. As directed by President Joe The Big Guy Biden

...46th president of the U.S. S You're a lyin' dog-faced pony soldier...
, we will continue to have a robust diplomatic presence in Kabul to carry out the range of work we do with the government and people of Afghanistan. We have no plans to close the Embassy.

Wall Street Journal had reported on Friday that US government plans for emergency evacuation from the Kabul based embassy after the last soldiers in Bagram airbase left Afghanistan for US.
Posted by: trailing wife || 07/06/2021 00:00 || Comments || Link || E-Mail|| [336080 views] Top|| File under:
UK May Keep Special Forces in Afghanistan: Media
[ToloNews] The British government is poised to keep a small special forces contingent on the ground in Afghanistan, The Telegraph has reported.

This comes as the US and its NATO


...the North Atlantic Treaty Organization. A collection of multinational and multilingual and multicultural armed forces, all of differing capabilities, working toward a common goal by pulling in different directions...


allies pulled out of the coalition's main base in Bagram district of Parwan province on Friday.

The UK is now reportedly considering the retention of an "advisory group" of elite special forces soldiers in the country, the report said.

Citing a former Special Air Service (SAS) soldier, who until recently was stationed in Afghanistan, The Telegraph reported that the group would "provide training to Afghan units and deploy with them on the ground as advisers."

The deployment will be open-ended, they said, meaning the forces would stay "as long as [the government] continue to see value" in having them stationed there.

The decision whether to withdraw all the UK's remaining 750 soldiers from Afghanistan for good or leave some troops behind amid the Taliban


...the Pashtun equivalent of men...


's ongoing offensive is yet to be made, a senior military source told the paper.

UK Prime Minister Boris Johnson
...pro-Brexit British prime minister, succeeding no-Brexit Theresa May. BoJo is noted as much for his sparkling personality and his hair as for his Conservative policies....
, who has the final say on the matter, is expected to make an announcement at the National Security Council meeting on Monday.

Earlier reports in the UK media suggested that British troops might exit Afghanistan by July 4.

Officials in the UK, however, did not commit to a certain timeframe, saying that London "reserves the right" to dispatch troops back to Afghanistan, either as part of a coalition or unilaterally, if parts of the country are overrun by terrorists, the report added.

In the meantime, the former head of the British Secret Intelligence Service, MI6, said the potential for

hard boy

groups to be able to regenerate in Afghanistan as US and British troops leave the territory would pose an international threat.

Alex Younger told Sky News that if such groups were allowed to regenerate in Afghanistan following the departure of the international forces, "it will lead to more threat on the shores of our country and our allies."

Lord Richard Dannatt, the former Chief of the General Staff from 2006 to 2009 said

Britannia

's mistake had been to allow itself to be diverted into Iraq in 2003 instead of investing in the future of Afghanistan.

"This is generally going to be a civil war, an internal struggle, and it's up to the Afghan people to decide do they want to go back under the Taliban or do they want to live that better life that we've shown them glimpses of," he told Sky News on Monday.
Posted by: trailing wife || 07/06/2021 00:00 || Comments || Link || E-Mail|| [336078 views] Top|| File under:
Caucasus/Russia/Central Asia
CIS southern republics prepare for aftermath of Taliban takeover
Directly translated through Google Translate. Edited.

Narrative by Russian military journalist Boris Rozhin.
[ColonelCassad] In light of what is happening in Afghanistan, where the Taliban have already taken control of more than 70% of the Afghan-Tajik border, mobilization has been announced in Tajikistan.

It is planned to call up to 20,000 people who will be sent to reinforce on the borders with Afghanistan. For obvious reasons, no one will take the Taliban's word that they are not going anywhere - it is better to overdo it with such figures than to miss it.

The Taliban themselves said that their troops captured the northern regions of the country due to the collapse and degradation of government forces and that they doubted that the government would ever be able to regain control of these territories. As the military and border guards who fled to the territory of Tajikistan showed, some of the local militias and local residents went over to the side of the Taliban, which actually forced the military who remained loyal to the government in Kabul to retreat to the territory of the neighboring country without any serious fighting.

In fact, we are talking about the collapse of the rear.

The government claims that they did not expect such a powerful offensive by the Taliban and the fact that many areas surrendered to the Taliban without a fight, but they assured that the army was preparing a counteroffensive in the north and that it would not allow the loss of the semi-encircled Faizabad, from which the civilian administration had already fled.

Consequently, the expected "new normalcy" when the Taliban borders on Tajikistan (as it was in the late 90s) has already taken shape. That accordingly actualizes the whole list of potential threats to Central Asia in general and Tajikistan in particular.

Therefore, reasonable security measures will be taken by Tajikistan and Uzbekistan and Turkmenistan.


See the link for photos and charts



Dmitry Peshkov: Russia "keeping an eye out" for developments

[TASS] Russia is concerned about the developments in Afghanistan's border regions after the withdrawal of US troops from there, Kremlin Spokesman Dmitry Peskov told reporters on Monday.

"Of course, after the Americans and their allies pull out of Afghanistan, the situation in that country is a matter of grave concern for us. We are keeping a close eye [on the situation] and note that, unfortunately, destabilization is taking place," he said.

When asked whether Russia was exploring the possibility of sending additional troops to help Tajikistan protect the border, the Kremlin spokesman noted that Russian military servicemen and border guards would monitor the situation in Afghanistan's border regions and make appropriate decisions. "As for an additional contingent, I cannot tell you. Of course, as the situation evolves, and we see that, unfortunately, it is not evolving in the best possible way, the necessary decisions will be made by our military and border guards," he stressed.

On Monday, the press center of the Border Guard Troops of Tajikistan's State Committee for National Security said in a statement that more than 1,000 Afghan troops had retreated to Tajikistan after battles with the Taliban (outlawed in Russia). Afghan troops had to cross the Tajik border several times over the past two weeks.

Secretary General of the Collective Security Treaty Organization (CSTO) Stanislav Zas earlier said that the situation in Afghanistan's northern regions was worsening, and that triggered alarm bells within the organization. According to Zas, it is essential to provide assistance to Tajikistan in ensuring the security of the southern border. On July 1, the Council of the CSTO Parliamentary Assembly approved a statement expressing concern about the situation in Afghanistan and urged all political actors in that country to facilitate the peace process.


More at the link



Posted by: badanov || 07/06/2021 00:00 || Comments || Link || E-Mail|| [336082 views] Top|| File under: Taliban
Great White North
Canadian PM Justin Trudeau denounces toppling of statues of Royals
[Daily Mail, Where America Gets Its News] Several Catholic churches have recently been vandalized or damaged in fires following the discovery of more than 1,100 unmarked graves


The graves were found at the sites of three former residential schools run by the church in British Columbia and Saskatchewan


Generations of Indigenous children had been forced to attend the schools


Trudeau, himself a Catholic, said he understands the anger many people feel toward the federal government and Catholic church


On Thursday, statues of Queen Victoria and Queen Elizabeth on the grounds of the Manitoba legislature were tied with ropes and pulled down by a crowd


The head of the Queen Victoria statue was removed and thrown into the Assiniboine River, which was later fished out by a kayaker
Posted by: Fred || 07/06/2021 00:00 || Comments || Link || E-Mail|| [336092 views] Top|| File under: Antifa/BLM
India-Pakistan
Made in China drone may have been used in Jammu IAF base attack
[OneIndia] A drone suspected to be made in China was used in the attack on the Indian Air Force base in Jammu and Kashmir
...a disputed territory lying between India and Pakistain. After partition, the Paks grabbed half of it and call it Azad (Free) Kashmir. The remainder they refer to as "Indian Occupied Kashmir". They have fought four wars with India over it, the score currently 4-0 in New Delhi's favor. After 72 years of this nonsense, India cut the Gordian knot in 2019, removing the area's special status, breaking off Ladakh as a separate state, and allowing people from other areas to settle (or in the case of the Pandits, to resettle) there....
, the probe has revealed.

The attack is currently being investigated by the National Investigation Agency. This was a clear act of terror aimed at targeting military assets, Air Chief Marshal R K S Bhadauria said earlier, while stating that a detailed investigation into the attacks were underway.

The probe has found so far that the Lashkar-e-Tayiba was behind the attack with the help of the Pakistain agencies. An India Today report, citing a Forensic Science Laboratory report said that RDX and Nitraate was used in the improvised

bomb

. RDX is not available in India and hence this evidence could be used to nail Pakistain, the report also said.

Meanwhile over 300 drone sightings have been reported along the India-Pakistain border since 2019, when Article 370 was abrogated in Jammu and Kashmir. A week ago the first drone attack was reported in India, when two explosives were dropped off at an Indian Air Force base in Jammu and Kashmir.

India and Pakistain recently agreed to a ceasefire along the border. However the silence on the part of Pakistain was short-lived and now it has blamed New Delhi for the blast outside the residence of Lashkar-e-Tayiba chief, Hafiz Saeed
...founder of Lashkar-e-Taiba and its false-mustache offshoot Jamaat-ud-Dawa. The United Nations declared the JuD a terrorist organization in 2008 and Hafiz Saeed a terrorist as its leader. Hafiz, JuD and LeT are wholly-owned subsidiaries of the Pak intel apparatus, so that amounted to squat. He is periodically placed under house arrest so it looks like the govt is doing something. Once the heat is off they let him go....
, a charge that India has rubbished. Pakistain has upped the ante in Jammu and Kashmir ever since the abrogation of Article 370.

Intelligence Bureau officials tell OneIndia that the main agenda of Pakistain is to stall the political process and outreach by the Indian government. During a recent meeting of all the parties in J&K with Prime Minister, Narendra Modi, it was decided that the delimitation exercise would begin, which would in turn would pave the way for the assembly elections. The PM also assured the parties that the restoration of statehood was in the pipeline, but the primary agenda would be to hold elections in the state.

Following drone attacks, CDS General Bipin Rawat makes announcement on safety of airspaceFollowing drone attacks, CDS General Bipin Rawat makes announcement on safety of airspace

Pakistain has been using drones not just to strike, but to gather information and also transport arms and ammunition.
Posted by: trailing wife || 07/06/2021 00:00 || Comments || Link || E-Mail|| [336077 views] Top|| File under: Commies
Why are Indian agencies opposing the return of Malayali ISIS recruits from Afghanistan
[OneIndia] Nimisha Fathima's mother Bindu filed a petition in the Kerala High Court seeking the repatriation of her daughter who had left India and joined the Islamic State
...formerly ISIS or ISIL, depending on your preference. Before that they were al-Qaeda in Iraq, as shaped by Abu Musab Zarqawi. They're really very devout, committing every atrocity they can find in the Koran and inventing a few more. They fling Allah around with every other sentence, but to hear western pols talk they're not really Moslems....
in Afghanistan. The habeas corpus petition sought a directive to the Centre to bring Fathima and her grand-child back. They have been lodged in a jail in Afghanistan since 2019.

She further goes on to state that the failure to bring her daughter back is in violation of the moral and legal responsibility of the Indian government as well as international conventions.

Four women from Kerala had left for Afghanistan to join the Islamic State and they are Fathima, Sonia Sebastin, Merin Jacob and Rafila. The Indian agencies are however strongly opposed to their repatriation.

Why it is not a good idea to let Kerala ISIS operatives in Afghanistan return to IndiaWhy it is not a good idea to let Kerala ISIS operatives in Afghanistan return to India

While the Afghanistan government has begun the process of discussing with the above mentioned countries regarding their deportation, Indian agencies are not keen on having these persons back. For one, they are highly radicalised. Secondly their return could be a planned one in order to incite attacks in India, like was the case in

La Belle France

.

An Intelligence Bureau official tells OneIndia that their return could set a precedent. Many would want to leave the country join a proscribed terror outfit and then wait for the Indian government to get them back, the official also said.

Nimisha alias Fathima had left India along with a group of 21 from Kerala and joined the Islamic State in Afghanistan last year. She along with three others and surrendered in Afghanistan and now want to return.

Their return would also be classic text book of what the slain ISIS chief Abu Bakr al-Baghdadi had said before his death. When the strength in the main land started to dwindle, he had asked the fighters to return to their country and wage lone wolf attacks.

The primary intent of leaving the country was not to continue fighting in Afghanistan or Syria. The move to the mainland was to train and then return with an intention of enhancing the modules and carrying out attacks. On their return, if they manage to get away, then they will radicalise the locals. If they are kept in jails then they would radicalise within the prison.

The IB terms such persons as silent returnees of the ISIS. This is a new challenge for us and the vigil is high, the IB officer says. There are various routes that these recruits have been using.
Posted by: trailing wife || 07/06/2021 00:00 || Comments || Link || E-Mail|| [336075 views] Top|| File under: Islamic State
International-UN-NGOs
German foreign minister confident deal to save JCPOA reachable 'in coming weeks'
[IsraelTimes] Following Stockholm Initiative meeting in Madrid, member countries renew appeal to all nuclear powers to promote disarmament by adopting significant measures to comply with NPT.

German Foreign Minister Heiko Maas said Monday he was confident of reaching a deal to save the 2015 nuclear accord with Iran
...a theocratic Shiite state divided among the Medes, the Persians, and the (Arab) Elamites. Formerly a fairly civilized nation ruled by a Shah, it became a victim of Islamic revolution in 1979. The nation is today noted for spontaneously taking over other countries' embassies, maintaining whorehouses run by clergymen, involvement in international drug trafficking, and financing sock puppet militias to extend the regime's influence. The word Iran is a cognate form of Aryan. The abbreviation IRGC is the same idea as Stürmabteilung (or SA). The term Supreme Guide is a the modern version form of either Duce or Führer or maybe both. They hate Jews Zionists Jews. Their economy is based on the production of oil and vitriol...
"in the coming weeks."

"We think (the talks) can reach their goal," he told

news hound

s in Madrid after a gathering of the Stockholm Initiative, a group of 16 states working towards nuclear disarmament.

"I think we'll get there in the coming weeks," Maas added of the Iran talks that resumed in April in Vienna.

The negotiations aim to save the deal — known to diplomats as the JCPOA — between Iran and the five permanent UN Security Council member states plus Germany.

Under the Trump administration, the US walked away from the accords designed to prevent Iran from developing a nuclear weapon.

Following the Stockholm Initiative meeting in Madrid, member countries "renewed their appeal to all states possessing nuclear weapons... to promote disarmament by adopting significant measures" to comply with the global Non-Proliferation Treaty (NPT), they said in a statement.

Stockholm member states' foreign ministers were meeting ahead of the next Review Conference on the NPT, which has been delayed until early next year due to the coronavirus (aka COVID19 or Chinese Plague)
...the twenty first century equivalent of bubonic plague, only instead of killing off a third of the population of Europe it kills 3.4 percent of those who notice they have it. It seems to be fond of the elderly, especially Iranian politicians and holy men...
pandemic, Spain's foreign minister Arancha Gonzalez Laya said.

The initiative's members include current co-chairs Germany, Spain and Sweden as well as Argentina


...a country located on the other side of the Deep South. It is covered with Pampers and inhabited by Grouchos, who dance the Tangle. They used to have some islands called the Malvinas located where the Falklands are now. They're not supposed to cry for Evita...


, Canada, South Korea, Æthiopia, Finland, Indonesia, Japan, Jordan, Kazakhstan, Norway, New Zealand, the Netherlands and Switzerland


...home of the Helvetians, famous for cheese, watches, yodeling, and William Tell...
Posted by: trailing wife || 07/06/2021 02:10 || Comments || Link || E-Mail|| [336073 views] Top|| File under: Govt of Iran
Iraq
Sayyed Muqtada al-Sadr will not die, and he will not be martyred, Iraqi deputy says
[SHAFAQ] The Iraqi deputy, Faiq Sheikh Ali, commented on Monday, on the statement of Sadrist movement leader, Moqtada Tater al-Sadr
...hereditary Iraqi holy man and leader of a political movement in Iraq. He had his hereditary rival, al-Khoei, assassinated only a few hours after the holy rival's appearance out of exile in 2003. Formerly an Iranian catspaw, lately he's gagged over some of their more outlandish antics, then went back to catspawry...
, about the "near of his death."

Sheikh Ali said in a tweet, "Sayyed Moqtada al-Sadr will not die, and he will not be martyred... No, I swear by god..."

He added, "This is the fourth time that he (Al-Sadr) announces his imminent martyrdom... Moqtada al-Sadr will remain and his (electoral) list will win and he will form the government headed Jaafar al-Sadr..."

Jaafar Mohammed Baqir al-Sadr is an Iraqi politician with the Shiite Islamist Islamic Dawa Party. Today, he is the Iraqi ambassador to UK.
Posted by: Fred || 07/06/2021 00:00 || Comments || Link || E-Mail|| [336078 views] Top|| File under: Govt of Iraq
Al-Kadhimi accepts power minister's resignation
[SHAFAQ] An executive order issued by Prime Minister Mustafa Al-Kadhimi confirmed that the latter accepted the resignation of Electricity Minister Majed Hantoush from his position.

The Ministry's spokesman, Ahmed Moussa, told Shafaq News Agency, last week that Hantoush formally submitted his resignation to Al-Kadhimi following the deterioration of the electricity situation.

The resignation came after the leader of the Sadrist movement, Muqtada al-Sadr, called in a tweet to dismiss the Minister of Electricity from his post. al-Sadr's supporters then launched a campaign on social media to remove Hantoush from his post.

Iraq has been suffering from the electricity shortage crisis for decades as a result of successive wars, the instability of the security situation in the country, as well as rampant corruption.

Iraq produces between 19 and 21 thousand megawatts of electric power, while the actual need exceeds 30 thousand megawatts, according to officials in the electricity sector.


Posted by: Fred || 07/06/2021 00:00 || Comments || Link || E-Mail|| [336075 views] Top|| File under:
Israel-Palestine-Jordan
Israel said seeking European donors to provide Gaza funding alongside Qatar
[IsraelTimes] According to report, Bennett's government is keen to expand the list beyond Gulf state and has asked Germany and 2nd unnamed nation to contribute to controversial payments.

Israel is reportedly seeking to recruit new donor countries willing to funnel cash into the Gazoo
...Hellhole adjunct to Israel and Egypt's Sinai Peninsula, inhabited by Gazooks. The place was acquired in the wake of the 1967 War and then presented to Paleostinian control in 2006 by Ariel Sharon, who had entered his dotage. It is currently ruled with an iron fist by Hamaswith about the living conditions you'd expect. It periodically attacks the Hated Zionist Entity whenever Iran needs a ruckus created or the hard boyz get bored, getting thumped by the IDF in return. The ruling turbans then wave the bloody shirt and holler loudly about oppression and disproportionate response...
Strip to keep a threatened humanitarian crisis in the enclave from snowballing out of control.

Currently Israel allows Qatar
...an emirate on the east coast of the Arabian Peninsula. It sits on some really productive gas and oil deposits, which produces the highest per capita income in the world. They piss it all away on religion, financing the Moslem Brotherhood and several al-Qaeda affiliates. Home of nutbag holy manYusuf al-Qaradawi...
to disburse millions of dollars in the Strip, enabling

Hamas, a regional Iranian catspaw,

to pay for fuel for Gaza's power plant, pay civil servants and provide aid to tens of thousands of impoverished families. The highly controversial payments are seen as a key pressure valve aimed at keeping tensions with the Strip to a minimum.

According to the Kan public broadcaster, Israel's new government is keen to expand the list of donor countries beyond Qatar. Among the countries approached are Germany and a second unnamed European country, an Israeli source told the station.

It was unclear if other countries have also been approached.

The report noted that the money would not go to Hamas, considered a terror group by Israel, most of the Persian Gulf and much of the West, but rather directly to Gaza residents. Unlike the Qatari cash handouts, these funds would be dispersed via vouchers redeemable at Gazook banks, though its unclear whether the mechanism would provide sufficient oversight over where the money goes.

Prime Minister Naftali Bennett has in the past been a harsh critic of Israel allowing the Qatari cash infusions into the Strip, calling it "protection money" in 2018. However,


Caliphornia hasn't yet slid into the ocean, no matter how hard it's tried...


the payments continued while he was defense minister in 2019.
Posted by: trailing wife || 07/06/2021 02:10 || Comments || Link || E-Mail|| [336076 views] Top|| File under: Hamas
Olde Tyme Religion
Norwegian pension fund sells off groups linked to Israeli settlements
Because Joos doing something perfectly legal and acceptable when anyone else does it is heinous and must be shunned.

[AlAhram] Norway's largest pension fund announced Monday it had divested assets in 16 companies for their links to Israeli settlements in the West Bank, including telecom equipment giant Motorola.

"Motorola and other companies risk complicity in international law violations in occupied Paleostine," KLP, which manages some 95 billion dollars (80 billion euros) worth of assets, said in a statement.

The divestment follows the February 2020 UN publication of a list of 112 companies with activities linked to Israeli settlements, considered illegal under international law.

Israel's government has denounced the publication of the list -- which included companies like Airbnb, Expedia, Motorola and Tripadvisor -- as a "contemptible effort".

"Divesting from Motorola Solutions was a very straightforward decision over its surveillance role in the occupied territories," KLP said, arguing the company provide software used in border surveillance.

KLP also divested telecom operators offering services within the West Bank as they contributed to making "the settlements attractive residential areas."

These included Bezeq, Cellcom Israel and Partner Communications, and Altice Europa
...the land mass occupying the space between the English Channel and the Urals, also known as Moslem Lebensraum...
-- which was delisted from the Amsterdam stock exchange in January.

Also included are five banks that facilitated or financed the construction of housing and infrastructure in occupied territories, as well as engineering and construction groups, including the French multinational Alstom.

In total, the Norwegian fund's divestments of shares and company bonds amounted to $32 million.

"Companies have a responsibility to respect and protect human right in all countries that they are operating in, regardless if the state itself is upholding these rights," KLP analyst Kiran Aziz said.

"Conflict can mean a particularly high risk of human rights


...which are usually open to widely divergent definitions...


violations. Companies operating in conflict zones must therefore exercise particular caution to avoid involvement in human rights abuses and to protect vulnerable individuals," she added.

In late June, KLP announced its divestment of the Indian port and logistics group Adani Ports because of its links to the Burmese military junta.

Another Norwegian fund, the sovereign wealth fund, which is the largest in the world, has also excluded several companies in the past because of their connections to Israeli settlements.

More than 600,000 Israeli settlers live in the West Bank and East Jerusalem, where tensions often flare up between settlers and the Paleostinian population.
Posted by: trailing wife || 07/06/2021 00:00 || Comments || Link || E-Mail|| [336078 views] Top|| File under:
Who's in the News
30
[untagged]
8
Islamic State
7
Commies
4
Taliban
3
Antifa/BLM
3
Govt of Iran
2
Govt of Iran Proxies
2
Govt of Pakistan
2
Hamas
1
[untagged]
1
Govt of Iraq
1
Govt of Syria
1
ISWAP
1
Muslim Brotherhood
1
PLO
Bookmark
E-Mail Me
The Classics
The O Club
Rantburg Store
The Bloids
The Never-ending Story
Thugburg
Gulf War I
The Way We Were
Bio
Merry-Go-Blog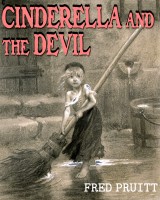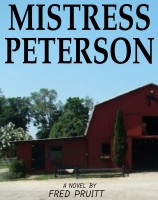 On Sale now!


A multi-volume chronology and reference guide set detailing three years of the Mexican Drug War between 2010 and 2012.

Rantburg.com and borderlandbeat.com correspondent and author Chris Covert presents his first non-fiction work detailing the drug and gang related violence in Mexico.

Chris gives us Mexican press dispatches of drug and gang war violence over three years, presented in a multi volume set intended to chronicle the death, violence and mayhem which has dominated Mexico for six years.
Click here for more information


Meet the Mods
In no particular order...


Steve White
Seafarious
tu3031
badanov
sherry
ryuge
GolfBravoUSMC
Bright Pebbles
trailing wife
Gloria
Fred
Besoeker
Glenmore
Frank G
3dc
Skidmark



Better than the average link...



Rantburg was assembled from recycled algorithms in the United States of America. No trees were destroyed in the production of this weblog. We did hurt some, though. Sorry.
3.235.188.113

Help keep the Burg running! Paypal: