Afghanistan
Italy says troop pull out could spark Afghan immigrant wave
[AlAhram]

Italia

has agreed to take in 270 people who worked with its soldiers and may accept another 400, the defence ministry said last week

Europa
...the land mass occupying the space between the English Channel and the Urals, also known as Moslem Lebensraum...
should brace for a large inflow of migrants colonists from Afghanistan following the pull out of US and NATO


...the North Atlantic Treaty Organization. A cautionary tale of cost-benefit analysis....


troops, Italian Prime Minister Mario Draghi warned Wednesday.
"It is foreseeable that the withdrawal from Afghanistan will lead to an increase in immigration from that country of an as yet unknown quantity, but we all know it will be big," he said.

"So we need even more to be all together in tackling this problem," Draghi said, calling for EU unity ahead of a June 24-25 summit in Brussels.

He urged the EU to focus on "containment" and the repatriation of illegal migrants colonists, but also on legal migration and on aid to migrants colonists' countries of origin.

He criticised the bloc for neglecting the issue of migration, saying that it has not formally been on the agenda of EU summits for the past three years.

Turning to

Italia

-- one of the EU countries most exposed to the inflow of migrants colonists -- Draghi called for greater national efforts on integration.

"If we do not integrate these people in Italian society, we first of all harm ourselves... if we do not integrate them, we produce potential enemies," he said.

US and NATO troops are pulling out of Afghanistan after 20 years of war, while the Taliban

...mindless ferocity in a turban...
has been making huge territorial gains.

Peace talks between the Afghan government and the Taliban have stalled, fuelling fears that the country may slide into civil war once foreign troops are gone.

Afghans already make up a sizeable share of EU asylum seekers, with 44,190 first-time applications last year, out of a total of 416,600, according to Eurostat, the EU's statistics agency.

The largest number of first-time applications -- more than 63,000 -- came from Syria, which has also been trapped in conflict for years.

This year, several EU countries agreed to offer asylum to Afghans who worked with foreign troops and are at risk of retaliatory attacks from the Taliban.



Italia

has agreed to take in 270 people who worked with its soldiers and may accept another 400, the defence ministry said last week.
Posted by: trailing wife || 06/24/2021 00:00 || Comments || Link || E-Mail|| [58 views] Top|| File under: Human Trafficking
Afghan leaders travel to the U.S to discuss future cooperations and peace efforts with Joe Biden
[KhaamaPress]

Afghanistan's Caped President

, Mohammad Ashraf Ghani
...former chancellor of Kabul University, now president of Afghanistan. Before returning to Afghanistan in 2002 he was a scholar of political science and anthropology. He worked at the World Bank working on international development assistance. As Finance Minister of Afghanistan between July 2002 and December 2004, he led Afghanistan's attempted economic recovery until the Karzais stole all the money...
, and the High National Council for Reconciliation Chief, Dr. Abdullah Abdullah
...the former foreign minister of the Northern Alliance government, advisor to Masood, and candidate for president against both Karzai and Ghani. Dr. Abdullah was born in Kabul and is half Tadjik and half Pashtun. He also held the meaningless salaried sop position as CEO of Afghanistan, while Ghani was president...
are leaving Kabul on Wednesday to meet the U.S President, Joe The Big Guy Biden

...46th president of the U.S. We get to suffer the consequences...
, the Presidential Palace has stated in a letter to the Ministry of Foreign Affairs.

According to the letter leaked in the media, Rula Ghani, the first lady, Amrullah Saleh, the first vice-president, Hamdullah Mohib, the National Security Advisor, Mohammad Hanif Atmar, the Ministry of Foreign Affairs, Adela Raz, Afghan Representative in UN, Sharhzad Akbar, the head of Human Rights Commission, Fatima Gailani and Habiba Sarabi, the two female members of Afghanistan negotiating team will accompany Ghani and Abdullah in the trip to Washington.

At the same time, Babur Farahmand, a vice-chairman to HNCR has criticized the delegation composition, claiming that being no Uzbek and Hazara
...a grouping of Dari-speaking people of Sino-Tibetan descent inhabiting Afghanistan and Pakistain. They are predominantly Shia Moslems and not particularly warlike, which makes them favored targets...
leaders are in the team, shows the delegation is not inclusive and does not represent the whole Afghan nation.

The White House announced on June 20th that the U.S President, Joe Biden would like to welcome the Afghan leaders Mohammad Ashraf Ghani and Dr. Abdullah Abdullah in Washington on June 25.

According to the statement by the White House, the U.S president will discuss America's support to Afghanistan and the ongoing

grinding of the peace processor

with the Afghan leaders.

This comes as the U.S and NATO


...the North Atlantic Treaty Organization. A cautionary tale of cost-benefit analysis....


troops are scheduled to withdraw from Afghanistan by Sep 11, on the twentieth anniversary of U.S presence in Afghanistan.
Posted by: trailing wife || 06/24/2021 00:00 || Comments || Link || E-Mail|| [50 views] Top|| File under: Taliban
Western Alliance Failed to Stabilize Afghan Situation: Russia
People saying things we already know, but the last two paragraphs are interesting.

[ToloNews] Russia's Defense Minister Sergei Shoigu at the 9th Moscow Conference on International Security said on Wednesday that the Western alliance has failed to stabilize the situation in Afghanistan.

"It must be admitted that over 20 years of stay in Afghanistan, a significant military contingent of the Western alliance has failed to achieve significant results in stabilizing the situation in the country and forming sustainable public administration structures," Shoigu said, according to Russia's RIA Novosti news agency.

"There was high probability that after the withdrawal of NATO


...the North Atlantic Treaty Organization. A cautionary tale of cost-benefit analysis....


forces [from Afghanistan] a civil war would resume in the country with all negative consequences: further deterioration in the life of the population; mass migration; and the spread of extremism to neighboring countries," he said.

In the meantime, the deterioration of the situation in Afghanistan amid the withdrawal of foreign forces causes ever growing concerns, Russian Deputy Permanent Representative to the UN Anna Yevstigneyeva said during the UN Security Council meeting on Afghanistan Tuesday, TASS News agency reported.

"Just like twenty years ago, the terrorist threat remains a serious challenge in Afghanistan," she said, adding that the "situation with drug production and drug trafficking" also causes concerns.

"In this regard, we note with regret that the

grinding of the peace processor

has stalled. We see that attempts to organize an international meeting were unsuccessful," the Russian envoy said. According to Yevstigneyeva," the success depends on the scrupulous work (of) all sides."

Also, the UN envoy in Afghanistan Deborah Lyons in a briefing to the United Nations


...a lucrative dumping ground for the relatives of dictators and party hacks...


Security Council said the recent "intensive military campaign" by the Taliban

...Arabic for students...
will lead to continued violence in the country, and she reiterated that any attempt to install a government in Kabul by force will go against everyone's interest.

She said that the Taliban's recent advances are even more significant and are the result of an intensified military campaign. More than 50 of Afghanistan's 370 districts have fallen since the beginning of May, she said.

Most districts that have fallen are adjacent to

placid provincial capital

s, suggesting that the Taliban are positioning themselves to try and take these capitals once foreign forces are fully withdrawn, she noted.
Posted by: trailing wife || 06/24/2021 00:00 || Comments || Link || E-Mail|| [21 views] Top|| File under: Taliban
Egypt: Dismissing Muslim Brotherhood employees?
[AlAhram] Before adjourning for summer recess the House of Representatives will discuss a draft law that aims to rid

murderous Moslems

from government employ

According to Ibrahim al-Heneidi, chair of the House of Representatives' Legislative and Constitutional Affairs Committee, a new draft law aims to facilitate the dismissal of civil servants who support the terrorist-designated

Moslem Brüderbund

. "The draft law, submitted by MP Ali Badr, was overwhelmingly approved by the House's Legislative and Constitutional Affairs Committee and reflects the government's keenness to rid the administrative system of

Moslem Brüderbund

and terrorist elements," said al-Heneidi.

Al-Heneidi says the draft, which seeks to amend the Law on Non-Disciplinary Dismissal of Civil Servants (10/1972), will strengthen national security.

Badr told the Legislative and Constitutional Affairs Committee on 6 June that there is a pressing need to combat terrorist elements within the state's administrative system. "Cabinet ministers have lately complained in parliament that they lack the legal tools to rid their ministries of employees espousing terrorist thoughts and ideologies," said Badr. "The new draft law will allow cabinet ministers to dismiss employees with proven links to the

Moslem Brüderbund

and other terrorist-designated groups."

The draft law allows employees to appeal against their dismissal and return to their jobs if their names are removed from the relevant terrorist lists.

Last month Minister of Transport Kamel al-Wazir told MPs that the Railway Authority has 162

Moslem Brüderbund

-affiliated employees who consistently undermine the authority's work and urged MPs to change the law to allow the Railway Authority to rid itself of "the forces of darkness and evil".

Minister of Waqf (Religious Endowments) Mohammed Mokhtar Gomaa also told the media last week that "there are a lot of sleeper

Moslem Brüderbund

cells in government ministries."

"The Brotherhood leadership spends a great deal on these cells to promote its agenda in government circles and stir up trouble," claimed Gomaa.

Independent MP Mustafa Bakri warned that the draft law might be unconstitutional.

"I think we need an independent judicial committee to judge whether this draft law is constitutional," said Bakri. "It is difficult to determine who is a member of the

Moslem Brüderbund

and who is not, and there are concerns that the law could lead to the dismissal of civil servants for arbitrary reasons."

In response, Deputy Justice Minister Ibrahim Shaarawi pointed out that the draft "allows state employees to appeal any dismissal decision before the administrative courts and in doing so is fully in line with the constitution".

Atef Meghawri, head of the parliamentary group of the Tagammu Party, told al-Ahram Weekly that in its current form of the 1972 Civil Service Law makes it difficult to dismiss state employees who espouse radical ideologies.

"There is a pressing need to change this law after

turban

and terrorist groups were able to infiltrate government circles in recent years, mostly in the form of sleeper cells," said Meghawri.

"When the

Moslem Brüderbund

was in power between 2012 and 2013 its members spread in all government sectors. It is essential MPs move quickly to help cabinet ministers dismiss elements with suspected links to the Brotherhood or to any other terrorist-designated group."


Their Deep State is uglier than our deep state.

Meghawri argued the bill drafted by Badr and approved by the House's Legislative and Constitutional Affairs Committee is covered by Article 237 of the 2014 constitution which stipulates the state must "combat all forms of terrorism and track its sources of funding".

MP Essam Alaa told the Weekly the move against the

Moslem Brüderbund

came after cabinet ministers discovered that some babus government employees were using their jobs to promote the group's agenda.

"The current civil service law prohibits state employees from using their jobs to serve radical agendas or publish confidential information on social media but in recent years employees have ignored the prohibitions. It was important that the law be amended to fight this phenomenon, and protect the state from the

Moslem Brüderbund

's wicked plans," said Alaa.
Posted by: trailing wife || 06/24/2021 00:00 || Comments || Link || E-Mail|| [45 views] Top|| File under: Muslim Brotherhood
Arabia
Report: Members of Saudi Hit Squad that Killed Khashoggi Were Trained in U.S.
[AnNahar] Four members of the Saudi hit squad that killed US-based journalist beloved martyr of journalism Jamal Khashoggi
......who was simultaneously a very well paid Washington Post columnist and a long time propagandist for the Moslem Brotherhood and Al Qaeda — he died while on the Qatar
...an emirate on the east coast of the Arabian Peninsula. It sits on some really productive gas and oil deposits, which produces the highest per capita income in the world. They piss it all away on religion, financing the Moslem Brotherhood and several al-Qaeda affiliates. Home of nutbag holy manYusuf al-Qaradawi...
i payroll, but previously wrote at the behest of then-Saudi intel chief Prince Turki al-Faisal......
in 2018 had received paramilitary training in the United States that had been approved by the State Department, the New York Times


...which still proudly displays Walter Duranty's Pulitzer prize...
reported late Tuesday.

Khashoggi, a Saudi-born US resident who wrote for the Washington Post, was an outspoken critic of the Saudi leadership, with which he had once been close. He was murdered on October 2, 2018 in the Saudi consulate in Istanbul by a team of agents sent from Saudi Arabia

...a kingdom taking up the bulk of the Arabian peninsula. Its primary economic activity involves exporting oil and soaking Islamic rubes on the annual hajj pilgrimage. The country supports a large number of princes in whatcha might call princely splendor. Fifteen of the nineteen WTC hijackers were Saudis, and most major jihadi commanders were Saudis, to include Osama bin Laden. Crown Prince Mohammed bin Salman quietly folded that tent in 2016, doing terrible things to the guys running it, and has since been dragging the kingdom into the current century...
Four of those operatives, the New York Times said, had received training from a private American security group, Tier 1 Group, a move first authorized by the administration of former president Barack Obama
I am the change that you seek...
in 2014.

That training continued at least until the start of Donald Trump
...His ancestors didn't own any slaves...
's presidency, the newspaper said.

It cited a document provided to the Trump administration by a top official from the parent company of Tier 1 Group, the private equity firm Cerberus Capital Management, who had applied for a senior post at the Pentagon.

In his written testimony, Louis Bremer confirmed that Tier 1 Group did provide training to the Saudi agents, but insisted that the training was "protective in nature" and "unrelated to their subsequent heinous acts."

Bremer said that the four members of the kill team received the training in 2017, and that two of them had already participated in a previous course from October 2014 to January 2015.

The US State Department, contacted by AFP, said it could not comment on this information but called for the "responsible use...of American military equipment and training".

According to a US report released in February, seven members of an elite unit tasked with protecting Saudi Crown Prince Mohammed bin Salman
...Crown Prince and modernizer of Saudi Arabia as of 2016. The Turks hate him, so he must be all right, despite the occasional brutal murder of Qatar-owned journalists. As crown prince, Moe has quietly jettisoned his country's policy of trying to impose its religion on the rest of the world...
were part of the hit squad that killed Khashoggi.

The New York Times did not specify whether the four operatives trained in the United States belonged to this unit.

The body of the dissident journalist, dismembered on the spot, has never been found. After denying the

liquidation

, Riyadh claimed the murder had been carried by Saudi agents who acted alone.

After an opaque trial in Saudi Arabia, five Saudis were sentenced to death and three sentenced to prison terms. The death sentence


...the barbaric practice of sentencing a murderer to be punished for as long as his/her/its victim is dead...


s have since been commuted.

Posted by: trailing wife || 06/24/2021 02:24 || Comments || Link || E-Mail|| [88 views] Top|| File under: Govt of Saudi Arabia
Caucasus/Russia/Central Asia
Zakharova sez Brits are lying
Direct Translation. Edited.


[REGNUM] The British Defense Department, British journalists and the British Embassy have made conflicting statements, Russian Foreign Ministry spokeswoman Maria Zakharova said on June 23 , responding to London's claims about the "inaccurate" description of the incident with the British destroyer Defender in the Black Sea.

In her Telegram channel, Zakharova compared the statements of London and the messages of the British media.

News # 1: The British Department of Defense has described reports of warning shots at its ship entering Crimea's territorial waters as "Russian disinformation."

News # 2: A BBC journalist aboard a British vessel confirmed that the ship deliberately entered Russian territorial waters. He also noted that "about 20" Russian planes flew over the ship and that he heard warning shots. "



"London has lost its manners. I would like to advise British partners: next time you want to 'peacefully enter', knock," the Russian Foreign Ministry spokeswoman concluded.

At the same time, Zakharova notes, the British Embassy denies the fact of opening fire on the destroyer and claims that the Defender "made a peaceful passage through the territorial waters of Ukraine in accordance with international law", calling the description of these events by the Russian side "inaccurate."

"Who is lying: the British Ministry of Defense, the British journalist of the BBC TV channel, or the British embassy in Moscow?" , Maria Zakharova wrote.

As reported by IA REGNUM , the British Navy destroyer URO "Defender" crossed the state border of the Russian Federation in the Black Sea and entered the territorial waters of the Russian Federation in the area of ​​the Crimean Cape Fiolent for three kilometers.

Russian border guards opened warning fire on the ship's course, and the Su-24 bomber made a demonstrative drop of bombs.

After that, the British destroyer relieved the Russian territorial waters of its presence.


Posted by: badanov || 06/24/2021 00:00 || Comments || Link || E-Mail|| [106 views] Top|| File under:
Home Front: Politix
Beeb: 'Heartbreaking' conditions in US migrant child camp
Oddly, there are no photos of AOC weeping in her white suit. And Harris seems to have gone into the witness protection program.
[BBC] At a US border detention centre in the Texan desert, migrant children have been living in alarming conditions - where disease is rampant, food can be dangerous and there are reports of sexual abuse, an investigation by the BBC has found through interviews with staff and children.

In recent months, the US has seen a massive rise in migrants and asylum seekers from Central America. Violence, natural disasters and pandemic-related economic strife are some of the reasons behind the influx, experts say.


Some have also suggested the perception of a more lenient administration under Democrat Joe Biden has contributed to the crisis, though the White House has urged migrants against journeying to the US border.

The tented camp in the Fort Bliss military base in El Paso, Texas, is the temporary home for over 2,000 teenaged children who have crossed the US-Mexico border alone and are now awaiting reunification with family in the US.

Findings from the BBC's investigation include allegations of sexual abuse, Covid and lice outbreaks, a child waiting hours for medical attention, a lack of clean clothes and hungry children being served undercooked meat.

Posted by: Matt || 06/24/2021 00:00 || Comments || Link || E-Mail|| [68 views] Top|| File under: Human Trafficking
India-Pakistan
Pension for terrorists: India slams Pakistan
[OneIndia] India on Tuesday slammed Pakistain for providing pensions to dreaded and listed

hard boyz

and hosting them on its territory, saying it's high time that Islamabad is held accountable for aiding and abetting terrorism.

Exercising the Right of Reply to the statements made by Pakistain at the 47th session of the Human Rights Council (HRC) here, the Indian representative said that the scourge of terrorism is the gravest violation of human rights


One man's rights are another man's existential threat.


and must be dealt with in strongest terms in all its forms and manifestations.

"Pakistain, as its state policy, continues to provide pensions to dreaded and listed

hard boyz

and host them on its territory. It's high time that Pakistain is held accountable for aiding and abetting terrorism," the Indian representative said.

Noting that Pakistain has once again misused this platform for making informed and irresponsible allegations against India, the Indian diplomat said that Islamabad has been doing this only to distract the Council's attention from the deplorable human rights situation in the country.

"The plight of minorities in Pakistain is evident from their shrinking size. 'Forced conversions' have become a daily phenomenon in Pakistain. We have seen reports of minor girls belonging to religious minorities being

kidnapped

, raped, forcibly converted and married. More than 1,000 girls, belonging to religious minorities, are forcibly converted in Pakistain every year," the Indian diplomat said.

"Systematic persecution of minorities, including Christians, Ahmadiya, Sikhs, Hindus through draconian blasphemy

...the act of insulting or showing contempt or lack of reverence to a deity, or sacred objects, or toward something considered sacred or inviolable. Some religions consider it to be a crime. In Pakistain you can commit blasphemy by looking cross-eyed at a Koran...
laws, forced conversions and marriages and extra-judicial killings, has become a regular phenomenon in Pakistain. Holy and ancient sites of religious minorities in Pakistain have been attacked and vandalised," the official said.

Pakistain has also become the land of enforced disappearances, extrajudicial killings and arbitrary detentions of political activists, students, journalists, human rights defenders and minorities, the Indian official said.

"Pakistain has the dubious distinction of being listed as one of the most dangerous countries for practice of journalism. Journalists are threatened, intimidated, taken off air, kidnapped and in some cases killed, mainly to silence critics of the Establishment. While families of victims continue to struggle for justice, the perpetrators of these acts have enjoyed complete immunity," the Indian diplomat said.

Earlier, India said that as the world's largest democracy, it is committed to promotion and protection of human rights of its citizens, including through inclusive polity and society and sustainable development.

"We have undertaken targeted policy interventions to empower the vulnerable sections of our society in order to improve their access to education, housing, healthcare, social protection, sanitation, water supply etc. and to provide them good governance and opportunities for development," it said.

"In line with our commitment towards global promotion and protection of human rights, we have made a voluntary contribution of $400,000 to UN Trust Funds. We hope that this will ensure effective participation from SIDS and LDCs in the Council," it added.
Posted by: trailing wife || 06/24/2021 00:22 || Comments || Link || E-Mail|| [19 views] Top|| File under: Govt of Pakistain Proxies
ISI to ISIS: How marriages in India are being exploited for religious conversion
[OneIndia] In police custody, Mohammad Umar Gautam, a man who had converted from Hinduism to Islam boasted," I converted 1,000 non-

Moslem

s to Islam by marrying them all to

Moslem

s.

This point makes it very clear that marriages have been used as a tool for religious conversion. We witnessed a similar incident in Kerala where many women were married off and then lured into joining the Islamic State
...formerly ISIS or ISIL, depending on your preference. Before that they were al-Qaeda in Iraq, as shaped by Abu Musab Zarqawi. They're really very devout, committing every atrocity they can find in the Koran and inventing a few more. They fling Allah around with every other sentence, but to hear western pols talk they're not really Moslems....
. The issue is back in the news following the arrest of two persons who were indulging in religious conversions in UP and during their interrogation they said that they had lured Hindus with marriage, money and jobs.

Umar along with Mufti Qazi Jahangir Alam Qasm from Delhi's Jamia Nagar were arrested by the police for running an outfit involved in converting deaf and dumb students and other poor people to Islam in Uttar Pradesh with funding from the Pakistain's ISI. The arrests were made by Uttar Pradesh Anti-Terror Squad following the registration of an FIR in the case at Lucknow's ATS

cop shoppe

.

Recently the Allahabad High Court had said conversion only for marriage is unacceptable. The court made the observation while rejecting a petition filed by an inter-faith couple seeking directions to the police and the girl's father not to interfere in their married life.

While rejecting the petition the court said that the lady has converted her religion on June 29 2020 and solemnised the marriage on July 31. This clearly reveals that the conversion has taken place only for the sake of marriage.

A lady from Kerala had said that she had met a person called Mushabeer and fell in love with him.

However later on he began to pressurise her to convert to Islam. He also threatened to pour acid on her if she did not change her religion, she had also alleged.

Similar issues have come up before the Supreme Court

...the political football known as The Highest Court in the Land, home of penumbrae and emanations...
and in the Rev Stanislaus vs Madhya Pradesh case, the question was whether the fundamental right to practice religion also included the right to convert. The court held in clear terms that while Article 25 does provide freedom of religion, it also went on to state the word propagate religion does not give the right to convert.

The word propagate has been used in Article 25(1) of the Indian Constitution, but that does not give the right to convert another person to one's own religion, but to transmit or spread one's religion by an exposition of its tenets.

The Bench also observed that while propagating religion was allowed, converting does not form part of fundamental rights. What the Article grants is not the right to convert another person to one's own religion, but to transmit or spread one's religion by an exposition of its tenets.

In the Sarla Mudgal case, the court had held that the religious conversion into Islam by a person from non-Islamic faith is not valid if the conversion is done for the purpose of polygamy.

In the Lily Thomas case it was observed that marrying another woman after converting to Islam is punishable under the bigamy laws.

In the Chandra Sekaran case the court had observed that a person does not ceases to be Hindu nearly because he declares that he has no faith in his religion.

The Law commission of India which was asked to look into the issue of forcible conversions made the following recommendations.

Within a month after the date of conversion, the converted person, if she/he chooses, can send a declaration to the officer in charge of registration of marriages in the concerned area.

The registering official shall exhibit a copy of the declaration on the Notice Board of the office till the date of confirmation.

The said declaration shall contain the requisite details viz., the particulars of the convert such as date of birth, permanent address, and the present place of residence, father's/husband's name, the religion to which the convert originally belonged and the religion to which he or she converted, the date and place of conversion and nature of the process gone through for conversion.

Within 21 days from the date of sending/filing the declaration, the converted individual can appear before the registering officer, establish her/his identity and confirm the contents of the declaration.

The registering officer shall record the factum of declaration and confirmation in a register maintained for this purpose. If any objections are notified, he may simply record them i.e., the name and particulars of objector and the nature of objection.

Certified copies of declaration, confirmation and the extracts from the register shall be furnished to the party who gave the declaration or the authorized legal representative, on request.

Converted 1,000 non-Muslims to Islam by marrying them to Muslims boasts ISI's conversion module head

[OneIndia] A man who had converted from Hinduism to Islam boasted before the police that he had managed to convert over a 1,000 people to Islam by luring them with money, marriages and jobs.

I converted 1,000 non-

Moslem

s to Islam by marrying them all to

Moslem

s, Mohammad Umar Gautam boasted before the police. Umar along with Mufti Qazi Jahangir Alam Qasm from Delhi's Jamia Nagar were arrested by the police for running an outfit involved in converting deaf and dumb students and other poor people to Islam in Uttar Pradesh with funding from the Pakistain's ISI. The arrests were made by Uttar Pradesh Anti-Terror Squad following the registration of an FIR in the case at Lucknow's ATS

cop shoppe

.

Gautam lived in Batla House of Jamia Nagar, the infamous site of September 2008 encounter between the Special Cell of Delhi police and Indian Mujahideen
A locally recruited auxilliary of Pakistain's Lashkar-e-Taiba, designed to give a domestic patina to Pakistain's terror war against its bigger neighbor...
operatives, in which Inspector Mohan Chand Sharma was

bumped off

by terrorists, two of whom were

rubbed out

and two arrested, while two other had escaped. Kumar said Gautam, who is himself a convert to Islam from Hinduism, boasted to the police of having converted at least 1,000 people to Islam, luring them with marriage, money and jobs.

Additional Director General of Police (Law and Order) Prashant Kumar said that during interrogation, Gautam boasted and said, " I converted at least 1,000 non-

Moslem

s to Islam, marrying them all to

Moslem

s."

The outfit that they ran is named Islamic Dawah Center, having access of funds from Pakistain's ISI and other foreign agencies, said Kumar. The ADGP said the ATS had been working on the case on the intelligence that some people were getting funds from ISI and other foreign agencies for converting poor people to Islam and spreading communal enmity in the society. The ATS probe has resulted in the duo's arrest, said Kumar, adding they have been booked on various charges including those under the Indian Penal Code and Uttar Pradesh's stringent anti-conversion law.

Investigation revealed that a particular school for hearing and speech impaired in Noida was also approached to entice them with promises of employment and money to get them converted to Islam.

When the children were approached by the police they were tight-lipped as these men had driven fear into them. The police learnt that the victims were radicalised and told that Islam is a better religion.

They were also lured with employment and money. The police say that there are more accused under the radar and are being tracked.
Posted by: trailing wife || 06/24/2021 00:00 || Comments || Link || E-Mail|| [115 views] Top|| File under: Govt of Pakistain Proxies
International-UN-NGOs
Brussels eyes extra 5.7 bn euros for Syrian refugees
[AlAhram] A further two billion euros is still set to be disbursed in the coming years under that agreement

Brussels is pushing to provide 5.7 billion euros ($6.8 billion) of fresh support to help The Sick Man of Europe Turkey


...the occupiers of Greek Asia Minor...


and other countries around Syria host refugees from their neighbour's civil war, according to a proposal seen Wednesday.

Under the European Commission plan, 3.5 billion euros would be provided to Turkey from 2021 to 2024 and the remaining 2.2 billion would go mainly to Leb
...an Iranian colony situated on the eastern Mediterranean, conveniently adjacent to Israel. Formerly inhabited by hardy Phoenecian traders, its official language is now Arabic, with the usual unpleasant side effects. The Leb civil war, between 1975 and 1990, lasted a little over 145 years and produced 120,000 fatalities. The average length of a ceasefire was measured in seconds. The Lebs maintain a precarious sectarian balance among Shiites, Sunnis, and about a dozeen flavors of Christians. It is the home of Hezbollah, which periodically starts a war with the Zionist Entity, gets Beirut pounded to rubble, and then declares victory and has a parade. The Lebs have the curious habit of periodically murdering their heads of state or prime ministers, a practice dating back to the heady human sacrifice days of Baal Moloch. In 2020 Hezbollahblew up a considerable portion of Beirut and many of its inhabitants when its ammonium nitrate faci8lity exploded. They blamed it on... somebody else. It wasn't them though. Trust them on that...
and Jordan.

The proposal -- expected to be presented to EU leaders at a summit on Thursday -- comes as part of the bloc's push to improve ties with Turkey after a spike in tensions last year in the Eastern Mediterranean.

The additional funding is seen as a key incentive to Ottoman Turkish President His Enormity, Sultan Recep Tayyip Erdogan the First


...Turkey's version of Mohammed Morsi but they voted him back in so they deserve him. It's a sin, a shame, and a felony to insult the president of Turkey. In Anatolia did Recep Bey a stately Presidential Palace decree, that has 1100 rooms. That's 968 more than there are in the White House, 400 more than in Versailles, and 325 more than Buckingham Palace, so you know who's really most important...


to stick to efforts aimed at tackling long-running disputes with Greece and cease controversial gas exploration in the waters around Cyprus.

Turkey currently hosts some 3.7 million refugees from the conflict in Syria and has been used by the EU as a bulwark to help stem the flow of migrants colonists into Europe.

Brussels and Ankara struck a deal in 2016 that has seen the bloc give four billion euros so far to Turkey to help it host the refugees in return for preventing crossings and accepting back arrivals from Greece.

Erdogan has long demanded more assistance to deal with the refugees and has previously threatened to open Turkey's border if the EU does not stump up additional funds.

The new EU proposal says its future assistance "will gradually move from humanitarian priorities to socio-economic support and development" for refugees who need to build lives in Syria's neighbouring countries after over a decade of war at home.

The plan for the new funding is part of a range of enticements that the bloc is using to try to keep Erdogan on side, with Brussels also offering to modernise a customs union with Turkey and start high-level talks on issues from health to security.
Posted by: trailing wife || 06/24/2021 00:00 || Comments || Link || E-Mail|| [32 views] Top|| File under:
Iraq
Experts: Hashed Armed Alliance Rising to Dominate Iraq
[AnNahar] With the second-biggest bloc in Iraq's parliament, powerful friends in Iran
...a theocratic Shiite state divided among the Medes, the Persians, and the (Arab) Elamites. Formerly a fairly civilized nation ruled by a Shah, it became a victim of Islamic revolution in 1979. The nation is today noted for spontaneously taking over other countries' embassies, maintaining whorehouses run by clergymen, involvement in international drug trafficking, and financing sock puppet militias to extend the regime's influence. The word Iran is a cognate form of Aryan. The abbreviation IRGC is the same idea as Stürmabteilung (or SA). The term Supreme Guide is a the modern version form of either Duce or Führer or maybe both. They hate Jews Zionists Jews. Their economy is based on the production of oil and vitriol...
and vast financial assets, the Hashed al-Shaabi paramilitary alliance has become the predominant force in Iraqi politics, experts say.

In a boost for the alliance, largely made up of pro-Tehran

gang

s, neighbouring Iran on Friday elected ultraconservative

holy man

Ebrahim Raisi as president.
Continued on Page 49
Posted by: trailing wife || 06/24/2021 00:00 || Comments || Link || E-Mail|| [32 views] Top|| File under: Govt of Iran Proxies
Israel-Palestine-Jordan
Israel and US said to increase cooperation to combat Iranian drones
[IsraelTimes] Idea of establishing Mideast no-fly zone for Iranian UAVs reportedly raised in first interagency working group meeting between Israeli and US officials on tackling growing threat.

The United States and Israel reportedly held talks earlier this month on cooperation against unmanned Iranian drones, with which the Islamic Theocratic Republic is believed to be arming Shiite militias and terrorist organizations in the region.

Building on an April agreement by the two counties' national security advisers, an interagency working group dealing with the threat to Israel and other US allies from Iranian drones and precision-guided missiles convened for the first time three weeks ago, the Walla news site reported.
Continued on Page 49
Posted by: trailing wife || 06/24/2021 03:32 || Comments || Link || E-Mail|| [38 views] Top|| File under: Govt of Iran
Who's in the News
34
[untagged]
9
Taliban
5
Govt of Pakistain Proxies
2
Human Trafficking
2
Antifa/BLM
2
Lashkar e-Taiba
2
Govt of Iran
1
Islamic State
1
Muslim Brotherhood
1
Palestinian Authority
1
Sublime Porte
1
Tin Hat Dictators, Presidents for Life, & Kleptocrats
1
al-Nusra
1
Arab Spring
1
Commies
1
Govt of Iran Proxies
1
Govt of Saudi Arabia
1
Hezbollah
Bookmark
E-Mail Me
The Classics
The O Club
Rantburg Store
The Bloids
The Never-ending Story
Thugburg
Gulf War I
The Way We Were
Bio
Merry-Go-Blog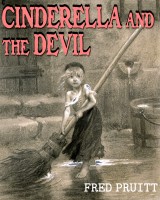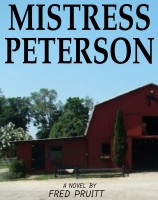 On Sale now!


A multi-volume chronology and reference guide set detailing three years of the Mexican Drug War between 2010 and 2012.

Rantburg.com and borderlandbeat.com correspondent and author Chris Covert presents his first non-fiction work detailing the drug and gang related violence in Mexico.

Chris gives us Mexican press dispatches of drug and gang war violence over three years, presented in a multi volume set intended to chronicle the death, violence and mayhem which has dominated Mexico for six years.
Click here for more information


Meet the Mods
In no particular order...


Steve White
Seafarious
Pappy
lotp
Scooter McGruder
john frum
tu3031
badanov
sherry
ryuge
GolfBravoUSMC
Bright Pebbles
trailing wife
Gloria
Fred
Besoeker
Glenmore
Frank G
3dc
Skidmark
Alaska Paul



Better than the average link...



Rantburg was assembled from recycled algorithms in the United States of America. No trees were destroyed in the production of this weblog. We did hurt some, though. Sorry.
3.227.235.216

Help keep the Burg running! Paypal: