-Short Attention Span Theater-
US military says it killed 23 civilians in 2020, NGOs disagree
[IsraelTimes] The US military takes responsibility for unintentionally killing 23 civilians in foreign war zones in 2020, a

corpse count

far below figures compiled by NGOs.

The tally includes civilian fatalities in operations in Iraq, Afghanistan, Somalia, Yemen


...an area of the Arabian Peninsula sometimes mistaken for a country. It is populated by more antagonistic tribes and factions than you can keep track of...


and Nigeria, according to the Pentagon report.

The US Department of Defense "assesses that there were approximately 23 civilians killed and approximately 10 civilians injured during 2020 as a result of US military operations," reads in part the document, an annual report required by Congress since 2018 — even though parts of it remain secret.

Most of the civilian casualties were in Afghanistan, where the Pentagon says it was responsible for 20 deaths, according to the public section of the report. One civilian was killed in Somalia in February 2020 and another in Iraq in March. The document released to the public does not specify when or where the 23rd victim was killed.

The document says that although Congress allocated $3 million to the Pentagon in 2020 for financial compensation to the families of civilian victims, no such compensation has been paid.

NGOs regularly publish much higher civilian

corpse count

s in areas where the US military is active around the world. The NGO Airwars, which lists civilian victims of Arclight airstrike

...KABOOM!...
s, said that their most conservative estimates show that 102

non-combatants were killed

in US operations around the world — five times higher than the official Pentagon figures.

The United Mission in Afghanistan (UNAMA) counted 89 dead and 31

maimed

in operations by US-led coalition forces, Airwars said.
Posted by: trailing wife || 06/04/2021 00:00 || Comments || Link || E-Mail|| [10794 views] Top|| File under:
Africa North
Egypt sends equipment to Gaza Strip for rebuilding process Friday
[AlAhram] Egypt will send engineering equipment to the Gazoo
...Hellhole adjunct to Israel and Egypt's Sinai Peninsula, inhabited by Gazooks. The place was acquired in the wake of the 1967 War and then presented to Paleostinian control in 2006 by Ariel Sharon, who had entered his dotage. It is currently ruled with an iron fist by Hamaswith about the living conditions you'd expect. It periodically attacks the Hated Zionist Entity whenever Iran needs a ruckus created or the hard boyz get bored, getting thumped by the IDF in return. The ruling turbans then wave the bloody shirt and holler loudly about oppression and disproportionate response...
Strip via Rafah border crossing on Friday, as part of efforts to rebuild the Gaza Strip.

The equipment will take part in removing the debris of destroyed buildings in the coastal enclave to allow for the start of the reconstruction process.

The move comes under directives by President Abdel Fattah El Sisi.

Sisi had pledged 500 million dollars as a contribution to rebuilding Gaza, with the participation of Egyptian companies.
Posted by: trailing wife || 06/04/2021 00:00 || Comments || Link || E-Mail|| [10795 views] Top|| File under: Hamas
Tunisian Parliament Fuels Saied-Mechichi Power Struggle
[ENGLISH.AAWSAT] The Tunisian parliament is discussing the law regulating the internal security forces, aiming to put the unit under the control of Prime Minister Prime Minister Hichem rather than President Kais Saied.

The parliamentary committee on administrative organization and the affairs of the armed forces is studying the proposal despite fears it will deepen the differences between Ennahda Movement and the President.

The two sides disagree about who should be responsible for the armed forces: the president as the supreme commander of the armed forces, or the prime minister as the one who appoints the minister of interior, which falls within his constitutional powers.

The committee will be briefed by representatives of the Dignity Coalition, security officials, and representatives of the interior ministry to resolve this issue, which is expected to provoke political controversies.

According to Chapter Two of the General Basic Law of the Internal Security Forces, the ISF reports to the minister of interior but falls under the authority of the president.

The Dignity Coalition suggests changing or amending the law, stipulating that the ISF reports to the interior minister, under the authority of the prime minister, provided that all these parties are subject to parliamentary oversight.

However,


a good lie finds more believers than a bad truth...


the new law proposal depends on a specific interpretation of the term "armed forces", especially after the recent dispute over its meaning, and whether it includes the internal security forces, or is limited to the military institution.

The proposal will lead to a sharp political debate in the event it is sent to the parliament and it approves it.

In April, Saied stirred political and legal controversy over the distribution of powers among state institutions. He confirmed that his powers as commander of the armed forces also cover the internal security forces and not just the army.

Observers expect that this new proposal will further escalate the dispute between Saied and Mechichi and highlight their political rivalries.

Posted by: Fred || 06/04/2021 00:00 || Comments || Link || E-Mail|| [10794 views] Top|| File under: Muslim Brotherhood
Africa Subsaharan
Nigeria: Bishop Kukah - Those Behind Killings Haven't Been Labelled Terrorists
[AllAfrica] The Catholic Bishop of the Sokoto Diocese, Bishop Matthew Kukah, has kicked against the refusal of the federal government to declare

bandidos

a terrorist group.

In his homily yesterday at the burial of Rev. Fr. Alphonsus Bello, which held at Our Lady of Apostle Catholic Church Independence Way, Kaduna, the Priest also said Nigerian leaders had no blood in their hearts.

"Those who govern us are allowing this killing of citizens in their innocency because they have no blood in their hearts," Kukah said.

Bello was kidnapped alongside Rev. Fr. Joseph Keke and murdered by

bandidos

on May 21, 2021, in Katsina.

Kukah argued that there was nowhere in the world where killings of human beings were so manifested as it was in Nigeria.

"There is nowhere citizens can be slaughtered in the whole world without the government showing empathy and concern.

"The continuous barbaric slaughter and murder of our people in their innocency suggests that our beautiful Presidential Villa, National Assembly, government houses, are not evidence of civilisation.

"How did Nigeria come to this tragic situation? We know who they are, who they believe in and where their inspiration comes from. The government has never declared the kidnappers to be a terrorist group.

"There is no ambiguity about those who are killing our people and why they are doing so and where their inspiration comes from. We hear and live with stories of complicity at the highest level. We as Christians can only rely on the faithful word of God.

"Is it possible that you have a country where people have sworn with Qur'an and Bible to uphold the principles of governance that they will do everything within their power to protect and defend the integrity of Nigerians and suddenly we are where we are today?"

"I think the President and governors of Nigeria should address Nigerians and say, fellow Nigerians I have sworn that I will not protect you from foreign invaders, kidnappers and being killed.

"You are on your own. Your security is in your own hands. Keeping you safe is not our immediate priority. Foreign

bandidos

or anyone can come at will kill, loot, rape, kidnap and murder you. They can wipe out your communities, destroy your homes, your farmlands, property.

"They can kidnap or murder your children at will. They can rustle your cattle. If they kidnap your children, wives or husbands, we will consider you criminals for negotiating for their release. We are preparing a law that could see you go to jail for 15 years for this heinous crime against your fatherland."
Posted by: trailing wife || 06/04/2021 00:00 || Comments || Link || E-Mail|| [10796 views] Top|| File under: ISWAP
Home Front: WoT
Democratic senators pan 'anti-Palestinian hate' after community center receives bomb threats
[IsraelTimes] Both of New Jersey's Senators have issued statements condemning the recent bomb threats called in to a Paleostinian community center in their state.

"Anti-Paleostinian hate and Islamophobia
...the irrational fear that Moslems will act the way they usually do...
have no place in our state, our nation—or anywhere. These violent mostly peaceful and vile threats are unacceptable. We must all speak up and call out hate in all its forms," tweets Sen. Cory Spartacus Booker

U.S. Senator-for-Life from Noo Joisey, formerly the mayor of Newark. Booker was a candidate for president in the 2020 Dem primary, running on a platform of Make America Newark. He once wrote an essay on how to grope babes and is noted for having an imaginary friend named T-Bone...
"There is no excuse or justification for threatening and terrorizing our Paleostinian-American neighbors. Diversity & tolerance are quintessential NJ values, and such acts of hate must be universally condemned and prosecuted to the fullest extent of the law," says Sen. Robert Menendez.

On Tuesday, the Paleostinian American Community Center in Clifton received roughly 30 calls by at least two individuals who threatened to bomb the site and physically and sexually assault staff members, Northjersey.com reports.

"Are you Paleostinian? ... so I know to come blow you up," the suspect can be heard warning in one of the calls.


Idiots.

The suspect claimed the center was "a terrorist organization who blows buildings up and beheads people."

Police placed a patrol car outside the center as a result and a complaint was filed with the FBI, according to Northjersey.com.

The community center has issued a statement calling for the incident "to be taken extremely seriously as a racially, politically, and gender-based motivated hate crime."

"The staff is shaken but empowered by community; like our people in Paleostine, we are not going anywhere."
Posted by: trailing wife || 06/04/2021 00:00 || Comments || Link || E-Mail|| [10794 views] Top|| File under:
India-Pakistan
Pakistan to include APHC leaders in its global campaign on Kashmir
[DAILYTIMES.PK] Parliamentary Committee on Kashmir

...a disputed territory lying between India and Pakistain. After partition, the Paks grabbed half of it and call it Azad (Free) Kashmir. The remainder they refer to as "Indian Occupied Kashmir". They have fought four wars with India over it, the score currently 4-0 in New Delhi's favor. After 72 years of this nonsense, India cut the Gordian knot in 2019, removing the area's special status, breaking off Ladakh as a separate state, and allowing people from other areas to settle (or in the case of the Pandits, to resettle) there....
Chairman Shehryar Khan Afridi on Thursday pledged to give representation to the All Parties Hurriyat Conference (APHC) leaders in his committee's diplomacy with the global community on Kashmir.

Addressing central Hurriyat leaders at the APHC headquarters, he said that since overtaking affairs of the government, Prime Minister Imran Khan
...aka The Great Khan, who who convinced himself that playing cricket qualified him to lead a nuclear-armed nation with severe personality disorders...
had transformed the country's policy on Kashmir and the PTI remains committed to the cause of Kashmir.

The Kashmir Committee chairman said that humanity was suffering even in the 21st century as the disputed state was the place where barbaric crimes were being committed against humanity. He said Pakistain has a commitment towards the Kashmir cause and no one can change the love bond between Pak and the Kashmiri people.

Whether it is the statement at the UN General Assembly in 2019 or today, the commitment of Imran Khan was unwavering towards Kashmir and its people, he said. He also said that whether it was Indian occupation or the Israeli occupation, Pakistain had a principled stance against the occupational regimes, he told the Hurriyat leaders.

"We will never compromise over our commitment with Kashmiris and Paleostinian people fighting for freedom from occupational forces," he said. In line with directions of Prime Minister Imran Khan, he said that he had activated the Kashmir Committee to help raise Kashmir issue at all national and international forums.

He said that though the Covid-19 pandemic had badly hurt campaign of the Kashmir Committee on the issue still the committee had adopted innovative measures to help connect with the international organizations and

politician

s of the world through virtual meetings. He said the Kashmiris needed to be provided international platforms to build the case of Kashmiri freedom struggle and the Kashmiris could convince the world on freedom movement.

He said that Pak and Kashmiri youth and rights campaigners must join hands and build campaigns on social and conventional media. He said that he was engaging the Pak youth to sensitize them on the Kashmir issue as due to the failure of the past governments, the youth stands disconnected from the Kashmir cause.

He said that Prime Minister Imran Khan's recent statement on trade with India has left no doubt on Pakistain's loyalty to Kashmiris. APHC Convener Syed Faiz Naqshbandi said that APHC values steps taken by the Kashmir Committee under the chairmanship of Shehryar Afridi.


Posted by: Fred || 06/04/2021 00:00 || Comments || Link || E-Mail|| [10795 views] Top|| File under: Govt of Pakistain Proxies
International-UN-NGOs
UN Security Council to Discuss Yemen Oil Tanker Impasse
[ENGLISH.AAWSAT] The UN Security Council will meet this week to discuss a long-abandoned fuel tanker off Yemen


...an area of the Arabian Peninsula sometimes mistaken for a country. It is populated by more antagonistic tribes and factions than you can keep track of...


amid growing fears of a catastrophic oil spill, diplomats said Wednesday.

Thursday's meeting, requested by

Britannia

, comes after Iran's Houthi sock puppets

...a Zaidi Shia insurgent group operating in Yemen. They have also been referred to as the Believing Youth. Hussein Badreddin al-Houthi is said to be the spiritual leader of the group and most of the military leaders are his relatives. The legitimate Yemeni government has accused the them of having ties to the Iranian government. Honest they did. The group has managed to gain control over all of Saada Governorate and parts of Amran, Al Jawf and Hajjah Governorates. Its slogan is God is Great, Death to America™, Death to Israel, a curse on the Jews They like shooting off... ummm... missiles that they would have us believe they make at home in their basements. On the plus side, they did murder Ali Abdullah Saleh, which was the only way the country was ever going to be rid of him...
militias said an agreement to allow a UN mission to inspect the tanker had "reached a dead end."

The 45-year-old fuel vessel FSO Safer has 1.1 million barrels of crude on board and has been abandoned near Yemen's western port of Hodeidah since 2015.

UN inspectors were initially meant to assess the tanker last year but the mission has been repeatedly delayed over disagreements with the Houthis.

A spokesperson for

Britannia

at the UN said there was a "grave risk" of an oil spill "which would be catastrophic for Yemen and the region."

"The responsibility for the tanker lies with the Houthis and they must cooperate with the UN. We are bringing this issue to the UN Security Council tomorrow to discuss next steps," he added, AFP reported.

The Houthi said Tuesday that negotiations with the UN had reached an impasse after several days of talks, according to their al-Masira channel.

They said they "deeply regret the UN's backing out of conducting maintenance work (in a deal) that was signed last November."

Posted by: Fred || 06/04/2021 00:00 || Comments || Link || E-Mail|| [10794 views] Top|| File under:
Iraq
Iraq's PMF Factions Plan to Topple the Prime Minister
[ENGLISH.AAWSAT] Top leaders of the Popular Mobilization Forces (PMF) are mulling to withdraw their support for the Iraqi government.

Informed sources confirmed that the repercussions of the recent incident at the Green Zone are mounting to the point where faction commanders are discussing bringing down Prime Minister Mustafa Kadhimi.

The leader of Fatah Alliance, Hadi al-Amiri, said in a television interview that he was sincere in supporting Kadhimi back then, given the circumstances that led to his assignment.

However,


it's easy to be generous with someone else's money...


Amiri asserted that he will not back Kadhimi if he deviates from the plan of removing foreign forces from Iraq and ensuring security for the elections.

Amiri commented on the events of May 26, when PMF-affiliated

button men

stormed the Green Zone. He noted that both the arrest of PMF official Kassem Muslah and the reaction to it, were mistakes.

Asaib Ahl al-Haq leader the villainous-looking Qais al-Khazali

......sinister-looking Iranian stooge, Secretary General of Persian proxy militia Asaib Ahl al-Haq, wannabe Nasrallah......
also appeared in a televised interview in which he criticized the prime minister and accused him of harboring "hostile feelings" to the PMF.

He added that since its formation, Kadhimi's government has adopted an anti-PMF policy, which culminated with the arrest of Muslah.

Highly informed sources indicated that

murderous Moslem

factions wanted to respond to the arrest of Muslah by measures other than just storming the Green Zone.

Three Shiite leaders from different factions decided last week to approach influential blocs to withdraw their vote of confidence from Kadhimi, sources informed Asharq al-Awsat.

One of those leaders indicated that discussions among faction leaders led to the consideration of ending Kadhimi's political role despite some hesitancy on the move.

Posted by: Fred || 06/04/2021 00:00 || Comments || Link || E-Mail|| [10794 views] Top|| File under: Govt of Iran Proxies
How did the controversial ''Abu Ragheef'' become a nemesis for faction leaders?
[SHAFAQ] It is cumbersome to illustrate the details of a man who is deeply rooted in the Iraqi security and intelligence scene, especially for a character like Ahmed Abu Ragheef's, who has been at the forefront of events and news in recent months, turning into what might be called Prime Minister Mustafa al-Kadhimi's "strike force".

The features of this distinct character can be easily discerned via news headlines about him, "Abu Ragheef refers a high-security official to investigation for reciting the Qur'an in military uniform", "Abu Ragheef overthrows the intelligence director in al-Tarmiyah", "Abu Ragheef's Committee arrests a senior intelligence official", "Abu Ragheef's committee arrests two government officials", "Abu Ragheef's Committee overthrows the director-general of a government company", and "Abu Ragheef issues strict economic security orders to prevent price manipulation".

These are just examples of headlines about Abu Ragheef's duties, who has been in charge of federal intelligence and investigations at the Interior Ministry since January 23, 2021, and chaired the High Commission for the Investigation of Major Corruption and Exceptional Crimes since its formation August 27, 2020.
Continued on Page 49
Posted by: Fred || 06/04/2021 00:00 || Comments || Link || E-Mail|| [10798 views] Top|| File under: Govt of Iraq
A senior official and several employees arrested in Maysan
[SHAFAQ] A reliable source reported that a security force, accompanied by a team from the Integrity Commission, arrested a

bigwig

in Maysan Governorate.

The source told Shafaq News Agency that the force raided the Maysan Tax Directorate and arrested the director of the department and more than five employees.

The source added that the arrest was based on the confessions of tax commentators arrested yesterday, about the department director and the arrested employees receiving bribes in exchange for passing transactions.
Posted by: Fred || 06/04/2021 00:00 || Comments || Link || E-Mail|| [10794 views] Top|| File under: Govt of Iraq
The U.S. Embassy sent letter to Baghdad following al-Hashd's raid on the Green Zone
[SHAFAQ] An Iraqi source revealed that the U.S. embassy in Baghdad had sent a message to the Iraqi government regarding al-Hashd al-Shaabi factions' control over the Green Zone last week.

The source told RT that the American embassy sent a message to the Iraqi government, expressing its concern and annoyance about the al-Hashd's control of the Green Zone and almost reaching the embassy.

The embassy said in its letter that if the Iraqi government does not deal with al-Hashd, it will be so.

The source pointed out that the message was an official address sent in conjunction with al-Hashd's raid on the Green Zone, according to the source.

The source pointed out that the Iraqi government has not responded to the message yet. No further details were disclosed.

This comes at a time when the British Minister of Foreign affairs, Dominic Raab, revealed that he had a phone call with Iraqi Prime Minister Mustafa al-Kadhimi, in which he condemned the recent threats the Green Zone was subjected to.

On May 27, five brigades of al-Hashd al-Shaabi cordoned off several sites inside the Green Zone, including the homes of PM al-Kadhimi and Major General Abu Ragheef, as well as the General Secretariat of the Council of Ministers building, following the arrest of the leader in al-Hashd, Qassem Musleh, on charges of terrorism.
Posted by: Fred || 06/04/2021 00:00 || Comments || Link || E-Mail|| [10799 views] Top|| File under: Govt of Iran Proxies
Syria-Lebanon-Iran
Criticisms Target Hezbollah As It Asserts Adherence to Its Weapons
[ENGLISH.AAWSAT] Hezbollah Deputy Secretary-General Naim Qassem



... the Grand Vizier of the Hezbullies...


reiterated that the resistance was not only linked to the liberation of the Shebaa Farms and the Kfar Shuba hills, but would remain to protect Leb

...an Iranian colony situated on the eastern Mediterranean, conveniently adjacent to Israel. Formerly inhabited by hardy Phoenecian traders, its official language is now Arabic, with the usual unpleasant side effects. The Leb civil war, between 1975 and 1990, lasted a little over 145 years and produced 120,000 fatalities. The average length of a ceasefire was measured in seconds. The Lebs maintain a precarious sectarian balance among Shiites, Sunnis, and about a dozeen flavors of Christians. It is the home of Hezbollah, which periodically starts a war with the Zionist Entity, gets Beirut pounded to rubble, and then declares victory and has a parade. The Lebs have the curious habit of periodically murdering their heads of state or prime ministers, a practice dating back to the heady human sacrifice days of Baal Moloch...
and support its army.

His comments raised criticism and talks about the fate of Lebanon's defense strategy, a project that was long endorsed by different political forces.

"Qassem's statements came after Hezbollah watched the war in Gazoo
...Hellhole adjunct to Israel and Egypt's Sinai Peninsula, inhabited by Gazooks. The place was acquired in the wake of the 1967 War and then presented to Paleostinian control in 2006 by Ariel Sharon, who had entered his dotage. It is currently ruled with an iron fist by Hamaswith about the living conditions you'd expect. It periodically attacks the Hated Zionist Entity whenever Iran needs a ruckus created or the hard boyz get bored, getting thumped by the IDF in return. The ruling turbans then wave the bloody shirt and holler loudly about oppression and disproportionate response...
without moving a finger. This has stirred angry reactions among the movement's supporters and within its ranks," Political analyst and university professor Makram Rabah told Asharq al-Awsat.

He added that the recent comments were aimed at justifying the presence of Hezbollah's weapons, knowing that the movement uses its arms abroad, and did not move them on the borders with occupied Paleostine.

Media and Communications official at the Lebanese Forces


A Christian political party founded by Bashir Gemayel, who was then bumped off when he was elected president of Leb...


party Charles Jabbour said that the words of Hezbollah's deputy chief reflected a "fait accompli policy" which has led Lebanon to the current situation of collapse.

"Hezbollah's weapons have been a controversial issue since 2005. Before that there was a dispute over the Syrian presence and between those who considered it legitimate and necessary, and those who viewed it as an occupation," he told Asharq al-Awsat.

Jabbour continued: "After the liberation of southern Lebanon, the Lebanese were also divided between those who consider the party's weapons necessary and those who believe they should be handed over to the Lebanese state. It is difficult to reach an understanding on this controversial issue... Everyone knows that Hezbollah's military decision is in Tehran and not in the southern suburbs, and therefore this issue is decided by Iran."

He emphasized the Lebanese Forces' stance that there could be no defense strategy outside the framework of the Lebanese army.

Any other formula will be a deviation from the Taif Agreement and the Constitution, he noted.

In a speech on the occasion of the Liberation Day, Qassem said: "Lebanon was liberated and this is a great achievement, but the resistance must continue, not only for the Shebaa Farms and the Kfar Shuba hills, but also to protect Lebanon from Israeli threats."

"Had it not been for the trilogy of the army, the people and the resistance, Israel would have occupied Lebanon again, killed those who opposed to it, and destroyed homes and villages..." Qassem warned.

Posted by: Fred || 06/04/2021 00:00 || Comments || Link || E-Mail|| [10802 views] Top|| File under: Hezbollah
Rouhani, Khomeini Levy Notion of 'Islamic Republic' against Taliban-Styled' Caliphate'
[ENGLISH.AAWSAT] Two days ahead of the first 2021 Iran
...a theocratic Shiite state divided among the Medes, the Persians, and the (Arab) Elamites. Formerly a fairly civilized nation ruled by a Shah, it became a victim of Islamic revolution in 1979. The nation is today noted for spontaneously taking over other countries' embassies, maintaining whorehouses run by clergymen, involvement in international drug trafficking, and financing sock puppet militias to extend the regime's influence. The word Iran is a cognate form of Aryan. The abbreviation IRGC is the same idea as Stürmabteilung (or SA). The term Supreme Guide is a the modern version form of either Duce or Führer or maybe both. They hate Jews Zionists Jews. Their economy is based on the production of oil and vitriol...
presidential election debate, President Hassan Rouhani
...Iran's moderate president, which he is, relative to his predecessor, which doesn't mean he's anything but a puppet of the nearest holy man...
reiterated his desire to hold a national referendum. At the same time, Foreign Minister Javad Zarif

...foreign minister of the Medes and the Persians, Mouthpiece of Mullahs, good friend of John Kerry and similar exemplars of Merkin values...
implicitly warned against undermining "legitimacy" derived from the popular vote.

Hassan Khomeini, the most prominent grandchild of Iran's founding supreme leader, Ruhollah Khomeini, also joined Rouhani in criticism of attempts to swap the current "Islamic Theocratic Republic" for a Taliban


...the Pashtun equivalent of men...


-styled "Islamic Caliphate."

Benefiting from the

holy man

-led country marking the 33rd anniversary Khomeini's death on June 3, Rouhani slammed the incumbent electoral process for slashing the eligibility of some candidates who applied to run for the presidency.

Rouhani's criticism came despite the Guardian Council approving the candidacy of his close ally, former Central Bank Governor Abdel Nasser Hemmati.

In his seemingly impartial critique, the president cited Khomeini's teaching several times.

Attending a weekly cabinet meeting on Wednesday, Rouhani stated that Khomeini considered the people's awareness as a primary character for building a just republic.

"Everyone is proud of their constructive dealings with the world today, and no one wants confrontation," he said.

"Today, everyone is talking about negotiations, but what is important is the understanding that negotiating is the keyway for dealing with the world," he stressed.

At the ministerial meeting, Rouhani also slammed those fearful of holding a national referendum, building his argument on the country's history.

He recounted how five referendums and electoral elections were held in the first year after the 1979 revolution.

The last time Iran had held a referendum dates back to July 1989; it followed a constitutional amendment and was supported by 97% of the population eligible for voting.

During his years in office, Rouhani repeatedly called for holding public referendums on Tehran's foreign policy and power distribution.

He called for a public poll regarding the nuclear agreement, joining the international FATF agreement for combating terrorist financing and money laundering, and reshaping executive authority in the country.

Posted by: Fred || 06/04/2021 00:00 || Comments || Link || E-Mail|| [10794 views] Top|| File under: Taliban
We are SDF partners in expelling ISIS: Tribal figures in Syria's Raqqa
[NPASYRIA] On Thursday, tribal notables and sheikhs in the regions of Raqqa and Tabqa, northern Syria, issued a statement in which they condemned what they called "sabotage operations" that affected the civil foundations and the public properties during the last events that the city of Manbij has witnessed.

"The wide popular protests have turned into sabotage acts that affected the public foundations in accordance with external agendas hostile to the project of the Autonomous Administration of North and East Syria (AANES)," the statement added.

Official reactions in the AANES-held areas stress the right of people to protest without damage to public properties.

"The Arab clans are partners of the Syrian Democratic Forces (SDF) in liberating the region from the terror of ISIS and its remnants and the establishment of civil foundations," the statement noted.

The statement pointed out that the self-defense is a duty on all citizens of northeast Syria and is "an internal affair of the citizens of the region."

In another context, the Civil Administration in Manbij, said in a statement that it will handle securing all medical supplies and financial costs to treat the

maimed

during the recent events.

The city of Manbij witnessed protests, which activists said on social media, they were against the duty of self-defense, which the Autonomous Administration enacted in 2014, to be implemented later on all areas of its control.

On June 1, Manbij Military Council accused some "outside and inside parties of trying to push the region towards chaos and discord, taking advantage of the people's rightful demands."

"The duty of self-defense has been implemented for seven years without any problems, and this confirms that those parties are trying to exploit the economic conditions and the difficulties that the Syrians suffer from in order to achieve goals and agendas that serve the interests of parties aiming to destabilize Manbij," the Council said.

Eyewitnesses from the village of al-Hudhud, north of Manbij, told North Press that members of the Syrian government forces "were in a car, and shot the protesters before fleeing."
Posted by: Fred || 06/04/2021 00:00 || Comments || Link || E-Mail|| [10796 views] Top|| File under: Islamic State
Syrian refugees in KRG wait for Family Unification to Europe
[NPASYRIA] For more than two years, Zayna Muhammad, a refugee from Qamishli, northeast Syria and residing in Kurdistan Region of Iraq (KRG), has been waiting for a good news from her husband, who is residing in Germany, to meet him again.

Muhammad has been residing in KRG with her four children for four years.

The wife, who thought that she could join her husband within months or at least, a year, is still waiting.

Every day, she calls her husband asking him about "procedures of reunification."

Meanwhile,
...back at the

shootout

, bullets whapped! around Butch as he tried to tie his scarf around his shoulder as a tourniquet......
he always answers "be patient, we are working to obtain the permanent residency."

In April, Dr. Dindar Zebari, the KRG Coordinator for International Advocacy revealed that there are about 238,345 Syrian refugees in KRG.

Number of Syrian refugees in the KRG reached 241,682 until December of 2020, according to the latest statistics of the United Nations


...an organization originally established to war on dictatorships which was promptly infiltrated by dictatorships and is now held in thrall to dictatorships...


High Commissioner for Refugees (UNHCR).

"BETTER LIFE AND FUTURE"
As a result of the atrocity of Syrian war, thousands of Syrian families resorted to the KRG for hope of heading to Europa

...the land mass occupying the space between the English Channel and the Urals, also known as Moslem Lebensraum...
seeking "better life and future," according to many Syrian refugees.

Most of the families thought that one of the spouses, usually the husband, has to travel to a European country, where he can obtain a residency document that helps him to start reunification procedures to bring the rest of the family according to the laws of the residency country.

However,


it was a brave man who first ate an oyster...


it was more harder than planned.

Family Unification's laws differ from one country to another in terms of the kinship, official documents required for (permanent or temporary residence), and material matters (house and salary) in the country of residence.

After her husband travelled to Germany, Sama al-Saleh (pseudonym), a Syrian lady residing in Erbil, is forced to work in a shop for ten hours on daily basis in order to secure expenses of her two children, whom she leaves with her old mother.

Whereas, her husband is not able to send money to his family, "because the money he receives from German government is not sufficient," according to what her husband told her.

Her husband is facing difficulty in finding a job as he has not obtained a permanent residency, which requires him to wait for extra two years.

Al-Saleh will continue her job until she receives "happy" news from her husband regarding obtaining residency and starting the family unification procedures.
Posted by: Fred || 06/04/2021 00:00 || Comments || Link || E-Mail|| [10794 views] Top|| File under: Sublime Porte
Who's in the News
29
[untagged]
6
Islamic State
6
Sublime Porte
5
Hezbollah
4
Hamas
3
Commies
3
Govt of Iran Proxies
3
Govt of Iraq
2
Antifa/BLM
2
ISWAP
2
Human Trafficking
1
Govt of Pakistain Proxies
1
Lashkar e-Taiba
1
[untagged]
1
Govt of Iran
1
Devout Moslems
1
Taliban
1
Muslim Brotherhood
1
Govt of Pakistan
Bookmark
E-Mail Me
The Classics
The O Club
Rantburg Store
The Bloids
The Never-ending Story
Thugburg
Gulf War I
The Way We Were
Bio
Merry-Go-Blog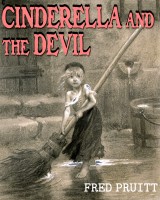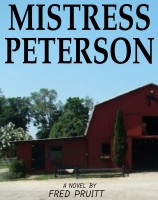 On Sale now!


A multi-volume chronology and reference guide set detailing three years of the Mexican Drug War between 2010 and 2012.

Rantburg.com and borderlandbeat.com correspondent and author Chris Covert presents his first non-fiction work detailing the drug and gang related violence in Mexico.

Chris gives us Mexican press dispatches of drug and gang war violence over three years, presented in a multi volume set intended to chronicle the death, violence and mayhem which has dominated Mexico for six years.
Click here for more information


Meet the Mods
In no particular order...


Steve White
Seafarious
tu3031
badanov
sherry
ryuge
GolfBravoUSMC
Bright Pebbles
trailing wife
Gloria
Fred
Besoeker
Glenmore
Frank G
3dc
Skidmark



Better than the average link...



Rantburg was assembled from recycled algorithms in the United States of America. No trees were destroyed in the production of this weblog. We did hurt some, though. Sorry.
3.236.18.161

Help keep the Burg running! Paypal: