-War on Police-
Chicago braces for release of video in Adam Toledo's shooting death
[FoxNews] Toledo died of a gunshot wound to his chest, according to the Cook County Medical Examiner's Office. Officers responded to an area on Chicago's West Side after learning that gunshots were detected by police-operated technology. Toledo and a 21-year-old man fled on foot when confronted by police and an officer shot the teen once, authorities said. The department described it as an armed confrontation.

A handgun the teen was carrying was recovered at the scene, police said. Prosecutors allege that Toledo had gun residue on his hand.
Posted by: Skidmark || 04/15/2021 11:04 || Comments || Link || E-Mail|| [190 views] Top|| File under:
Defense expert: Floyd died from heart trouble, not restraint
MINNEAPOLIS (AP) — George Floyd died of a sudden heart rhythm disturbance as a result of his heart disease, a forensic pathologist testified for the defense at former Officer Derek Chauvin's murder trial, contradicting prosecution experts who said Floyd succumbed to a lack of oxygen from the way he was pinned down.

Dr. David Fowler, a former Maryland chief medical examiner who is now with a consulting firm, said Wednesday the fentanyl and methamphetamine in Floyd's system, and possibly carbon monoxide poisoning from auto exhaust, were contributing factors in the 46-year-old Black man's death last May.

"All of those combined to cause Mr. Floyd's death," he said on the second day of the defense case.

Fowler also testified that he would classify the manner of death "undetermined," rather than homicide, as the county's chief medical examiner ruled. He said Floyd's death had too many conflicting factors, some of which could be ruled homicide and some that could be considered accidental.

Chauvin attorney Eric Nelson is trying to prove that the 19-year Minneapolis police veteran did what he was trained to do and that Floyd died because of his illegal drug use and underlying health problems.
Posted by: Besoeker || 04/15/2021 08:55 || Comments || Link || E-Mail|| [167 views] Top|| File under:
Chauvin Trial Day 13 - Wrap-up
[Legal Insurrection] Today saw the testimony of only one witness, but it was a witness of great importance to the defense, and therefore one whose testimony the state would perceive as important to damage.

This was the defense medical expert witness Dr. David Fowler, a retired forensic pathologist.

To not bury the lead, Dr. Fowler did what the defense needed done today, and did it well. That's not to say his performance was perfect—he took a few hits off Prosecutor Jerry Blackwell during cross-examination, and could have done better deflecting some of those attacks.

At the same time, however, Blackwell's rather over the top cross-examination of Fowler was initially too aggressive for Judge Cahill's liking, resulting in a rapid sidebar and a more restrained Blackwell moments later, and Blackwell's resort to snark led him to overreach several times, providing opportunities for defense counter-attack that defense counsel Eric Nelson did not pass up.

As one should expect from a retained expert witness, Dr. Fowler was prepared to say the magic words that the defense needed said, in the context of having formed an opinion, to a reasonable degree of professional certainty, as to the cause and manner of George Floyd's death.

And that opinion is:

George Floyd had a sudden cardiac arrythmia due to atherosclerotic and hypertensive heart disease, during his restraint by the police.
Posted by: Mercutio || 04/15/2021 07:51 || Comments || Link || E-Mail|| [165 views] Top|| File under:
Chauvin Trial - Day 13 - Motion to Acquit Denied
[Legal Insurrection] LIVE: Chauvin Trial Day 13 — BREAKING — Motion for Judgment of Acquittal Denied, Defense Case Continues
Also, state has dumped >5,000 pieces of evidence on defense during trial

Today, the 13th of this trial, the defense presents the second day of its case in chief to the jury, in its effort to create a reasonable doubt in the minds of the jurors as to the criminal charges for which Chauvin is being tried. As always, we'll be LIVE streaming and LIVE blogging the court proceedings below.

Continued on Page 49
Posted by: Mercutio || 04/15/2021 00:00 || Comments || Link || E-Mail|| [181 views] Top|| File under:
Afghanistan
Biden Announces Withdrawal of US Forces from Afghanistan, Germany and Britain to follow
[ToloNews] US President Joe The Big Guy Biden

...46th president of the U.S. We hold these truths to be self-evident. All men and women created ... by the — you know — you know, the thing...
on Wednesday announced the full withdrawal of United States troops from Afghanistan, who have stayed in the country for nearly 20 years, an announcement that was accompanied by concerns of plunging the war-ravaged country into a new civil war.

Biden said that it has been 10 years since the late Osama bin Laden
...... who is no longer with us, and won't be again......
's death, and it is time to end America's war in the country and to bring US troops home.

"We will begin our withdrawal on May 1," Biden said, adding that it will not be a "hasty rush to the exit," and if the Taliban


...mindless ferocity in a turban...


attacks, the US will defend itself and partners with "all the tools at our disposal."

Announcing a full withdrawal from the country, Biden said, "We went to Afghanistan because of a horrific attack that happened 20 years ago."

"That cannot explain why we should remain there in 2021," he added.

"Our diplomatic and humanitarian work will continue," Biden said, adding that the US will continue to aid

Afghan cops

, the

grinding of the peace processor

with Taliban, and to support the rights of women and girls.

Biden said that diplomacy will continue with regional nations, "especially Pakistain."

"Our diplomacy does not depend on having boots in harm's way, boots on the ground," Biden said.

"We cannot continue the cycle of extending or expanding our military presence in Afghanistan, hoping to create ideal conditions for the withdrawal, and expecting a different result," he stated.

"The Taliban should know that if they attack us as we draw down we'll defend ourselves and our partners with all the tools at our disposal."

Echoing Biden's remarks, US Secretary of State Antony Blinken at a press briefing in Brussels said that the withdrawal has been consulted with allies and will happen responsibly.

"We will leave Afghanistan together and will bring our troops home," Blinken said. "We will withdraw our forces responsibly and deliberately."

"We will keep investing in the wellbeing of the Afghan people," said Blinken, and will continue to maintain significant humanitarian assistance to those in need, and will advocate for the rights of minorities and women and girls.

He said the United States will also hold the Taliban accountable for its commitments to cut ties with al-Qaeda and other terrorist groups.

Asked about Afghans imperiled by US pullout, and opportunities for asylum-seekers, Blinken said the US has a commitment to those Afghans who worked with the US, and that removal of forces does not mean an end to US commitment.

Meanwhile,


...back at the barn, Bossy's udder had begun to ache...


NATO


...the North Atlantic Treaty Organization. A collection of multinational and multilingual and multicultural armed forces, all of differing capabilities, working toward a common goal by pulling in different directions...


Secretary General Jens Stoltenberg said all allies agreed to start the withdrawal of NATO troops starting May 1.

"All allies are aware that this is not an easy decision," he said, adding that NATO will look for more ways to support the country in the future.

He said that it is only the Afghans who can bring peace to Afghanistan.

"We have a range of capabilities available to us," US Defense Secretary Lloyd Austin said when asked about the new counter-terrorism strategy and what it will entail diplomatically for taking action in places like Afghanistan if there is no longer a US presence.

Austin would not give details, but he said there is probably not a space on the globe that the US and its allies cannot reach.


Posted by: trailing wife || 04/15/2021 00:00 || Comments || Link || E-Mail|| [389 views] Top|| File under: Taliban
Africa North
Saied Slams Symbols of 'Political Islam' in Tunisia
[ENGLISH.AAWSAT] Tunisia's President Kais Saied slammed on Tuesday representatives of "political Islam" in the country.

In an address to Tunisians on the occasion of the start of Ramadan, he hoped for an end to the coronavirus (aka COVID19 or Chinese Plague)

...the twenty first century equivalent of bubonic plague, only instead of killing off a third of the population of Europe it kills 3.4 percent of those who notice they have it. It seems to be fond of the elderly, especially Iranian politicians and holy men...
pandemic and to "political epidemics," in an implicit reference to Islamists.

His comments raised question marks over the strategy he would adopt to confront his political rivals, mainly the Islamist Ennahda Party, which backs Prime Minister Hichem Mechichi.

According to observers, Saied changed his rhetoric towards the political parties that speak in the name of religion once he returned from his three-day visit to Cairo.

The opposition al-Amal party considered raising this issue in Egypt an attempt to allow foreign intervention in Tunisia's internal affairs and a threat to the country's national security.

The party stressed that political Islam shouldn't be addressed "through attempts to internationalize or hinder the parliament's work or obstruct the establishment of the Constitutional Court."

It further affirmed its keenness to "bring down" representatives of political Islam in the country and introduce political change while respecting the constitution and resorting to polls.

The President had earlier described the political situation in Tunis as "painful," stressing for a strong political determination to resolve it.

During his meeting with some members of the Tunisian community in Egypt, Saied pledged to find a solution.

Posted by: Fred || 04/15/2021 00:00 || Comments || Link || E-Mail|| [84 views] Top|| File under: Muslim Brotherhood
Britain
Two Rochdale Child Grooming Gang Rapists Launch Another Appeal to Avoid Deportation to Pakistan: Report
[Breitbart] Two Pak heritage grooming gang rapists have launched another appeal against their removal from

Britannia

, six years after they were supposed to be kicked out of the country, according to reports.

Adil Khan and Qari Abdul Rauf were both convicted in 2012 on a slew of charges related to the sexual abuse of children as young as 12, yet were released early and set loose onto the very same streets they once roamed, even running into their victims.

In 2015, then-home secretary Theresa May ruled that the predators should lose their British citizenship because of the heinous nature of their crimes and the fact that they still held Pak citizenship, saying that it would be "conducive to the public good" to revoke their right to remain in the country.

The group mounted a tax-payer funded challenge to the decision, saying that the ruling had violated their human rights


When they're defined by the state or an NGO they don't mean much...


. However,


nothing needs reforming like other people's bad habits...


the appeal was later rejected in 2018. Since then, both Khan and Rauf have remained in

Britannia

rather than being deported.

The Sun reported on Thursday that Khan has now launched another appeal, which is expected to be heard by an immigration judge some time in June. Rauf is also set to launch an appeal of his own in order to prevent the Home Office from sending him to Pakistain.

This week, Rauf candidly told a

news hound

that he was "surprised" that he had not been deported but that he did not believe that his removal is imminent.

A victim of Khan, who was impregnated by him when she was 13, said: "The fact they are appealing their sentences honestly makes me feel sick."

"I have to live round here and it's so easy to find me if they want to," she told The Sun, adding: "We are nearly ten years on and me and the other victims are still being let down by the police and the legal system. No one seems to care."

Maggie Oliver — the detective-turned-whistleblower who shed light on police failures to investigate primarily

Moslem

, Pak-heritage grooming gangs over fears that they would be accused of racism — said: "These girls deserve justice, not to be let down by the court system again."

Lawyer Richard Scorer, who has represented many Rochdale grooming gang victims, told the newspaper: "This shows yet again that these men have no respect for the system and no remorse for what they put their victims through — to the point that they are walking the streets in the community many victims still live, making them all re-live the horror of their childhoods.

"The law should protect these victims and make sure they are able to try to live their lives without looking over their shoulder all the time."

A report from the counter-extremism think tank Quilliam in 2016 claimed that some 84 per cent of grooming gang crimes were committed by

Moslem

men of South Asian backgrounds.

The study went on to say that grooming gangs specifically targeted young white girls as they were seen as "easy targets" compared to girls from their own communities, whom they felt should be "protected".

Following the revelation earlier this month that Qari Abdul Rauf is still walking the streets of Rochdale, Home Secretary Priti Patel promised to "strain every sinew" to remove the child predators from the country.
Posted by: trailing wife || 04/15/2021 00:00 || Comments || Link || E-Mail|| [145 views] Top|| File under: Devout Moslems
Europe
Germany: Far-right suspects accused of plotting attacks on Muslims
[DW] Federal prosecutors have said the so-called Group S sought to "rock and ultimately overturn the state and social order" of Germany.

Twelve Germans went on trial on Tuesday, suspected of plotting deadly attacks on

Moslem

s, asylum-seekers and political enemies with the aim of fueling civil unrest and overthrowing the government.

Federal prosecutors in the southwestern city of Stuttgart accused eight suspected members of the so-called Group S of founding a "terrorist organization" in September 2019.

The far-right group is led by suspects identified only as Werner S. and Tony E, according to prosecutors. Their full names weren't released for German privacy law reasons.

Three others were accused of membership in the terrorist organization, while the 12th defendant is charged with supporting the group.

Prosecutors said several members of the group sought to "rock and ultimately overturn the state and social order of the Federal Republic of Germany" with plans to spark "a civil-war-like situation ... via as-yet undefined attacks on politicians, asylum seekers and people of

Moslem

faith."

IS GERMANY SEEING A RISE IN FAR-RIGHT EXTREMISM?
The alleged "Group S" members, who were arrested in February last year, allegedly possessed firearms, axes and swords for the planned attacks. All members are German citizens.

Prosecutors said "Group S" mainly communicated by phone and via messaging apps, but also held regular meetings in person.

The trial, which is expected to last until August, comes amid growing concerns in Germany over a surge in violent mostly peaceful right-wing extremism.

Interior Minister Horst Seehofer has said far-right extremism is Germany's "biggest security threat."

According to provisional police data released in February, in 2020 the number of crimes committed by far-right suspects in Germany surged to its highest level in at least four years.

In January, German neo-Nazi

...adherents of a philosophy that was seen even at the time as pure evil, which makes them either consciously and purely evil, or attention-seeking ratbags. Pick one, or both....
Stephan Ernst was sentenced to life in prison for killing pro-migration politician Walter Lubcke.

In February 2020, a far-right

bully boy

killed nine people and injured five others when he opened fire on two shisha bars in the central German city of Hanau. The slaughter marked the single deadliest racially motivated attack in post-war Germany.

In October 2019, a neo-Nazi murdered two people in an attack on a synagogue in the city of Halle on the Jewish holiday of Yom Kippur.
Posted by: trailing wife || 04/15/2021 00:00 || Comments || Link || E-Mail|| [91 views] Top|| File under: Devout Moslems
Germany: Conservatives seek to isolate Islamist groups
Good.

[DW] Germany's governing conservative bloc is planning to cut all government ties with groups suspected of supporting political Islamism, according to a report in Die Welt. Large

Moslem

umbrella organizations may be affected.

The parliamentary group of Germany's ruling conservative bloc has called for an end to cooperation with groups suspected of supporting political Islamism, the newspaper Die Welt reported on Tuesday.

The bloc, made up of Angela Merkel
...chancellor of Germany and the impetus behind Germany's remarkably ill-starred immigration program. Merkel used to be referred to by Germans as Mom. Now they make faces at her for inundating the country with Moslem colonists...
's Christian Democrats (CDU) and their Bavarian sister party, the Christian Social Union (CSU), proposed cutting all subsidies, support and cooperation with Islamist groups being monitored by Germany's domestic intelligence agency: the Office for the Protection of the Constitution.

Christoph de Vries, the parliamentary group's speaker on religious communities, confirmed the proposal on Twitter.

"The CDU/CSU will take up a clear position in combating political Islamism," de Vries wrote.

"No tolerance for intolerance. That is the clear message of the paper. There can be no religious discount on our core values."

WHICH ORGANIZATIONS WOULD BE AFFECTED?
The paper produced by the parliamentary group was seen by Die Welt. The newspaper reported that the new measures would impact the large German

Moslem

umbrella organizations, the Central Council of

Moslem

s and the Islamic Council as some of their larger member groups are under observation by domestic intelligence.

One such group is the Ottoman Turkish-Islamic Union for Cultural and Social Cooperation (ATIB). The organization's affiliation with the neofascist

...anybody you disagree with, damn them...
Grey Wolves has led to the "systematic denigration of other ethnic or religious groups, especially Kurds and Jews," the Office for the Protection of the Constitution says.

ATIB is a founding organization of the Central Council of

Moslem

s of

Moslem

s in Germany, with one of its members serving as a vice chairman, Die Welt reports.

WHAT CHANGES DO CONSERVATIVES WANT?
A key part of the proposal is to further research into political Islamism in Germany and the European Union
...the successor to the Holy Roman Empire, only without the Hapsburgs and the nifty uniforms and the dancing...
by setting up university positions, conducting broad studies into such influences and establishing a group of experts to inform the Interior Ministry.

The CDU/CSU paper also put forward a call for the publication of foreign financial flows to mosque associations.

"We respect the freedom of belief without compromise, but we will not allow foreign governments or forces of political Islamism to develop a system of rule in Germany under the cover of religious freedom that subjects society, politics and culture to Islamic norms," de Vries told Die Welt.

De Vries compared the treatment of political religious groups with that of organizations on the the left- and right-wing extremes.

"The enemies of our constitution ... cannot also be partners of the state," he said.

Posted by: trailing wife || 04/15/2021 00:00 || Comments || Link || E-Mail|| [79 views] Top|| File under: Devout Moslems
India-Pakistan
PDM holds out olive branch to PPP, ANP
[DAILYTIMES.PK] Pakistain Democratic Movement (PDM) chief Maulana Fazlur Rehman

...Deobandi holy man, known as Mullah Diesel during the war against the Soviets, his sympathies for the Taliban have never been tempered by honesty...
on Tuesday gave the PPP and the ANP one more chance to review their decision of parting ways with the opposition alliance, a private TV channel reported him as saying at a

presser

here.

"The Pakistain People's Party and Awami National Party


founded by Abdul Wali Khan in 1986. Part of the PPP-led cabinet 2008-13. The ANP is considered left wing, advocating for secularism, democratic socialism, public sector government, and economic egalitarianism....


can still review their resignations and return to PDM," Fazl said while talking to media persons in Islamabad alongside other leaders of the alliance, including PML-N's Shahid Khaqan Abbasi and Ahsan Iqbal, following a meeting of the PDM. "The PDM was not formed so that we bicker over one position or the other. We have seen many challenges through and were always able to sort things out with dialogue and mutual understanding," he said. "We have received the resignations of both the parties, but we can still sit and talk to resolve the differences," he added.

Fazl lamented that the two parties chose to walk away when they could have conveyed their concerns by asking for a PDM meeting. "We are still inviting them towards reconciliation. PDM is willing to listen to your concerns," he said.

According to Fazl, the alliance represents the public and its issues, and those parting ways should not make it a matter of their ego. "Keeping in view the peoples' miseries and the inflation and injustices they are dealing with, we should not put our interests before theirs," he advised. "This alliance is a serious platform to put forth the aspirations of the people," he maintained. Fazl said that both the parties "should not have adopted such a behaviour". He said that it was the right of the opposition alliance to demand an explanation for the PPP and ANP's move to get Gilani appointed in the manner he was. He said that all political parties of the alliance have 'equal status'. However,


there is a theory which states that if ever anybody discovers exactly what the Universe is for and why it is here, it will instantly disappear and be replaced by something even more bizarre and inexplicable. There is another theory which states that this has already happened...


the PDM does have an administrative structure as well. "The majority of our decisions were made with agreement between all parties. Candidates for chairman Senate, deputy chairman Senate and leader of opposition in Senate were decided by consensus," he said. "Many times an issue ended up not being completely resolved. But we brought to the fore whatever progress was made on it," he said.


Posted by: Fred || 04/15/2021 00:00 || Comments || Link || E-Mail|| [54 views] Top|| File under: Jamaat-e-Ulema Islami
International-UN-NGOs
PA blasts UK's 'subversion of global order' after Johnson opposes ICC probe
[IsraelTimes] British Prime Minister Boris Johnson

...pro-Brexit British prime minister, succeeding no-Brexit Theresa May. BoJo is noted as much for his sparkling personality and his hair as for his Conservative policies....
has said London opposes the International Criminal Court's decision to probe Israel for possible war crimes.

In a letter to Conservative Friends of Israel, Johnson said: "We do not accept that the ICC has jurisdiction in this instance, given that Israel is not a party to the Statute of Rome and Paleostine is not a sovereign state."

He added that the decision "gives the impression of being a prejudicial attack" on the Jewish state.

The Paleostinian Authority reacts angrily. In a statement, the PA's mission in London says the statement "marks a low point in UK-Paleostine relations and undermines the UK's credibility on the international stage."

It adds, "The letter is a contradiction of international law. It is a contradiction of British policy. It subverts the rules-based global order. And it sets back efforts to secure a lasting and just peace in Paleostine."
Posted by: trailing wife || 04/15/2021 01:00 || Comments || Link || E-Mail|| [59 views] Top|| File under: Palestinian Authority
Iraq
Kata'ib Hezbollah responds al-Ani's statements: wicked deception
[SHAFAQ] The political Bureau of Kata'ib Hezbollah deplored on Wednesday the controversial statements of the Iraqi Forces Alliance MP, Dhafer al-Ani, in the Arab Parliament

...At the Arab League Summit of 2001-Amman, the Arab states came up with a resolution to have the Secretary General create a Parliament. Since throughout the Arab world rights accrue to the states, not to the people, each member state sends four members and nobody gets to vote on which ones. The headquarters was in Damascus until in 2012 the sessions were suspended and transferred to Cairo. The League is now preparing to move the headquarters of the parliament to Baghdad, from whence it will issue Pronouncements of Grave Import....
.Al-Ani said in his speech before the legislative body of the Arab League


...an organization of Arabic-speaking states with 22 member countries and four observers. The League tries to achieve Arab consensus on issues, which usually leaves them doing nothing but a bit of grimacing and mustache cursing...


that more than 10,000 Iraqi citizens are forcibly detained in official and secret detention centers in Iraq "ran by paramilitary factions".

"The so-called Iraqi Forces Alliance does not want to abandon abominable sectarian speech that some of his leaders has been practicing to fuel conflicts and shed blood, which pleases the United States, the Zionist Entity, and Soddy Arabia


...a kingdom taking up the bulk of the Arabian peninsula. Its primary economic activity involves exporting oil and soaking Islamic rubes on the annual hajj pilgrimage. The country supports a large number of princes in whatcha might call princely splendor. When the oil runs out the rest of the world is going to kick sand in the Soddy national face...


"The scenes of Sectarian killing inflicts black scars in the memory of our people. The involvement of high-profile leaders of this party in supporting crimes against Iraqis."

"The Alliance statements about 'Absentees' is a wicked trick to bolster ISIS fighters and their families by rendering the wolf a sheep, and cover the genocide against Iraqis; Speicher massacre, and the genocide of Yazidis, Turkmen, Sabak, and Christians, in which some tribes and militias of ISIS orientation are involved."

"The biggest lie is allegations that ISIS did not profane Jurf al-Nasr in 2014, which was exposed the military activities under the auspices of the Iraqi military forces."

"We, in Kata'ib Hezbollah, have sacrificed a lot to preserve the security of this country," he called for "a parliamentary stance to condemn this speech and hold those who adopt this speech accountable."




Posted by: Fred || 04/15/2021 00:00 || Comments || Link || E-Mail|| [50 views] Top|| File under: Govt of Iran Proxies
Israeli report clarifies about the attack on alleged Mossad center in Iraq
BLUF: Mossad sez, "Wudn't us."

[SHAFAQ] A

front man

for the Kurdistan Regional Government denied reports of an alleged attack on a Mossad center in northern Iraq as "completely false" on Wednesday morning, stating that this isn't the first time claims have been made that an Israeli intelligence center is located in Kurdistan, according to Iraqi media.

"The purpose of publishing such reports is clearly a conspiracy against the region and its political process," added the

front man

.

On Tuesday night, a number of semi-official and official Iranian media sources shared a report claiming that an intelligence and special operations center in northern Iraq allegedly belonging to the Mossad was attacked by an "unidentified group."

The Iranian reports claimed that "Israeli forces"

were maimed

or killed in the alleged attack and promised to release more details and footage "soon." As of Wednesday morning, neither further details nor footage has been released.

A report on the alleged incident shared by the semi-official Iranian Fars News Agency claimed that "Iraqi media and sources have repeatedly warned about the activities of Zionist elements" in the Iraqi Kurdistan area.

The news came just hours after Israel began commemorating Remembrance Day, when the country remembers and honors fallen soldiers and victims of terror.

The report was not confirmed by any official sources, but has been published by the semi-official Fars News Agency, al-Alam News, which is owned by Iran's state media corporation, and Press TV, an English-language news network run by the Iranian government.

The report seems to have originated from a news source called Sabreen based on Telegram. The report cited an anonymous "security source."

The Iranian report comes as tensions rise after an alleged Israeli attack on Iran's Natanz nuclear facility and reports of a number of strikes by Iran
...a theocratic Shiite state divided among the Medes, the Persians, and the (Arab) Elamites. Formerly a fairly civilized nation ruled by a Shah, it became a victim of Islamic revolution in 1979. The nation is today noted for spontaneously taking over other countries' embassies, maintaining whorehouses run by clergymen, involvement in international drug trafficking, and financing sock puppet militias to extend the regime's influence. The word Iran is a cognate form of Aryan. The abbreviation IRGC is the same idea as Stürmabteilung (or SA). The term Supreme Guide is a the modern version form of either Duce or Führer or maybe both. They hate Jews Zionists Jews. Their economy is based on the production of oil and vitriol...
and Israel on each other's maritime vessels in the Red Sea and near the Persian Gulf in recent weeks.

An Israeli ship called the Hyperion and owned by an Israeli company was attacked near the shores of the Fujairah emirate in the United Arab Emirates on Tuesday, according to reports in Leb

...an Iranian colony situated on the eastern Mediterranean, conveniently adjacent to Israel. Formerly inhabited by hardy Phoenecian traders, its official language is now Arabic, with the usual unpleasant side effects. The Leb civil war, between 1975 and 1990, lasted a little over 145 years and produced 120,000 fatalities. The average length of a ceasefire was measured in seconds. The Lebs maintain a precarious sectarian balance among Shiites, Sunnis, and about a dozeen flavors of Christians. It is the home of Hezbollah, which periodically starts a war with the Zionist Entity, gets Beirut pounded to rubble, and then declares victory and has a parade. The Lebs have the curious habit of periodically murdering their heads of state or prime ministers...
Iranian officials have warned in recent days that they would respond to an alleged Israeli attack that hit an electrical substation at an underground uranium enrichment facility at Natanz.

Tensions were already high between the two nations after the alleged Israeli

liquidation

of top Iranian nuclear scientist Mohsen Fakhrizadeh and reported attempts by Iran to carry out

Dire Revenge

attacks on Israeli embassies around the world.


Posted by: Fred || 04/15/2021 00:00 || Comments || Link || E-Mail|| [105 views] Top|| File under:
Syria-Lebanon-Iran
Syria rejects OPCW report it used chemical weapons in 2018
[IsraelTimes] Syria angrily rejects a global watchdog's report that found it used chemical weapons

...have not been used since WWI except for in Iraq, by the late, unlamented Saddam Hussein and in Syria, but really, honest, not by the Syrian government. And in Germany in WWII, but that was against civilians. Lots of them, just one of many reasons Hitler's also late and unlamented...
on a rebel-held town in 2018, dismissing the charge as "fabricated."

The Organization for the Prohibition of Chemical Weapons (OPCW) said Monday that an investigation found the Syrian air force used the chemical weapon chlorine on Saraqib on February 4, 2018.

In a statement carried by state news agency SANA, Syria's foreign ministry condemns the report "in the strongest terms." It says Damascus "categorically denies its use of poison gas in the town of Saraqib or any other Syrian town or village."

The report by "the so-called 'identification and investigation team' on the alleged incident in Saraqib... contains unfounded and fabricated conclusions," it says.
Posted by: trailing wife || 04/15/2021 01:00 || Comments || Link || E-Mail|| [67 views] Top|| File under: Govt of Syria
Iran's supreme leader: Offers being made at Vienna talks 'not worth looking at'
[IsraelTimes] Iran's supreme leader dismisses initial offers being made at talks in Vienna aimed at saving Tehran's tattered nuclear deal with world powers. He describes them as "not worth looking at" after an attack on an atomic site in his country.

The comments by Ayatollah Ali Khamenei

...the very aged actual dictator of Iran, successor to Ayatollah Ruhollah Khomeini...
, who has final say on all matters of state in the Islamic Theocratic Republic, come as informal talks in Vienna continue ahead of a planned formal round of negotiations.

The talks already have been thrown into disarray by a weekend attack on Iran's main nuclear enrichment site suspected to have been carried out by Israel. Tehran retaliated by announcing it would enrich uranium up to 60%.

"The offers they provide are usually arrogant and humiliating [and] are not worth looking at," Khamenei says in an address marking the first day of Ramadan in Iran.

While saying he remains positive about Iran's negotiators, he criticizes the US and warns time could be running out. "The talks shouldn't become talks of attrition," Khamenei says. "They shouldn't be in a way that parties drag on and prolong the talks. This is harmful to the country."

Posted by: trailing wife || 04/15/2021 01:00 || Comments || Link || E-Mail|| [126 views] Top|| File under: Govt of Iran
Foreign Firms Vie to Rebuild Beirut Port
[ENGLISH.AAWSAT] Eight months after a massive blast

destroyed

Beirut port and nearby districts of the Lebanese capital, a host of foreign companies with different national interests are competing to rebuild it.

"Everyone has their eyes on the port: The Russians, the Chinese, the Turks, the French and now the Germans," interim port director Bassem al-Kaissi said.

"But for the moment these are only declarations of intent," AFP quoted him as saying.
Continued on Page 49
Posted by: Fred || 04/15/2021 00:00 || Comments || Link || E-Mail|| [111 views] Top|| File under:
European powers warn Iran over the 60% Uranium enrichment move
[SHAFAQ] The European powers party to the Iran

...a theocratic Shiite state divided among the Medes, the Persians, and the (Arab) Elamites. Formerly a fairly civilized nation ruled by a Shah, it became a victim of Islamic revolution in 1979. The nation is today noted for spontaneously taking over other countries' embassies, maintaining whorehouses run by clergymen, involvement in international drug trafficking, and financing sock puppet militias to extend the regime's influence. The word Iran is a cognate form of Aryan. The abbreviation IRGC is the same idea as Stürmabteilung (or SA). The term Supreme Guide is a the modern version form of either Duce or Führer or maybe both. They hate Jews Zionists Jews. Their economy is based on the production of oil and vitriol...
nuclear deal told Tehran on Wednesday that its decision to enrich uranium at 60% purity and install a further 1,000 centrifuges at its Natanz site were contrary to efforts to revive the 2015 nuclear deal.Talks between world powers, Iran and the United States are due to resume in Vienna on Thursday, but in a joint statement

Britannia

,

La Belle France

and Germany said Tehran's decision to enrich at 60 percent was not based on credible civilian reasons and constituted an important step in the production of a nuclear weapon.

"Iran's announcements are particularly regrettable given they come at a time when all JCPoA (Joint Comprehensive Plan of Action) participants and the United States have started substantive discussions, with the objective of finding a rapid diplomatic solution to revitalize and restore the JCPoA," the three countries said.

"Iran's dangerous recent communication is contrary to the constructive spirit and good faith of these discussions."

Tehran has said its decisions came after arch-foe Israel sabotaged its key Natanz nuclear site on Sunday.

"In light of recent developments, we reject all escalatory measures by any actor, and we call upon Iran not to further complicate the diplomatic process," the E3 said.

Yesterday, Iran said it will start enriching uranium to 60% purity, a move bringing the fissile material closer to levels suitable for a bomb, after accusing Israel of sabotaging a key nuclear installation.

However,


today is that tomorrow you were thinking about yesterday...


an Iranian official told

Rooters

later that "60% enrichment will be in small quantity" only.

The

ineffective International Atomic Energy Agency

, the U.N. nuclear watchdog, said it had been informed of Iran's decision.

In Washington, White House press secretary Jen Psaki


...a valley girl who woke up one morning and found she was spokeswoman for the U.S. Department of State under Obama...


called Iran's announcement "provocative" and said the Biden administration was concerned, adding that it called into question Tehran's seriousness on nuclear talks.




Posted by: Fred || 04/15/2021 00:00 || Comments || Link || E-Mail|| [71 views] Top|| File under: Govt of Iran
Who's in the News
35
[untagged]
7
Antifa/BLM
5
Islamic State
4
Govt of Iran Proxies
4
Devout Moslems
3
Human Trafficking
2
Taliban
2
Commies
2
Govt of Iran
1
Jamaat-e-Ulema Islami
1
Muslim Brotherhood
1
Ottoman Proxies
1
Palestinian Authority
1
Tin Hat Dictators, Presidents for Life,
1
[untagged]
1
Govt of Syria
1
Arab Spring
Bookmark
E-Mail Me
The Classics
The O Club
Rantburg Store
The Bloids
The Never-ending Story
Thugburg
Gulf War I
The Way We Were
Bio
Merry-Go-Blog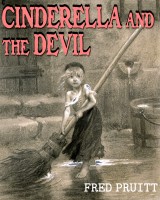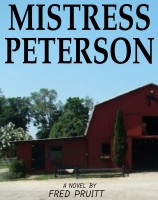 On Sale now!


A multi-volume chronology and reference guide set detailing three years of the Mexican Drug War between 2010 and 2012.

Rantburg.com and borderlandbeat.com correspondent and author Chris Covert presents his first non-fiction work detailing the drug and gang related violence in Mexico.

Chris gives us Mexican press dispatches of drug and gang war violence over three years, presented in a multi volume set intended to chronicle the death, violence and mayhem which has dominated Mexico for six years.
Click here for more information


Meet the Mods
In no particular order...


Steve White
Seafarious
Pappy
lotp
Scooter McGruder
john frum
tu3031
badanov
sherry
ryuge
GolfBravoUSMC
Bright Pebbles
trailing wife
Gloria
Fred
Besoeker
Glenmore
Frank G
3dc
Skidmark
Alaska Paul



Better than the average link...



Rantburg was assembled from recycled algorithms in the United States of America. No trees were destroyed in the production of this weblog. We did hurt some, though. Sorry.
3.233.219.62

Help keep the Burg running! Paypal: