Africa Horn
Sudan businessman defends interfaith dialogue ceremony addressed by rabbi
Even if it's only taqqiya, it'll be a nice ride while it lasts.

[IsraelTimes] In path to 'freedom, peace and justice,' Abu al-Qassem Bortoum held event with Rabbi David Rosen of the AJC, along with other officials and religious group members.

A Sudanese businessman on Sunday defended hosting an interfaith event to promote religious tolerance in the

Moslem

-majority country that also included Jews, Christians and Hindus.

Critics from an Islamist group had argued that such events would heighten tensions a month after Sudan's landmark decision to normalize ties with Israel in a US-brokered deal.
Continued on Page 49
Posted by: trailing wife || 02/08/2021 00:00 || Comments || Link || E-Mail|| [6501 views] Top|| File under:
Africa North
Leaders from 14 Palestinian factions arrive in Cairo to advance national elections
[IsraelTimes] Senior Paleostinian officials from 14 factions arrive in Cairo for negotiations to determine the regulations for the scheduled Paleostinian elections.

"We are at a turning point in the Paleostinian struggle," pledges

Hamas, the well-beloved offspring of the Moslem Brotherhood,

leader Khalil al-Hayya to Hamas-linked Safa News.

Paleostinian Authority President the ineffectual Mahmoud Abbas

...aka Abu Mazen, a graduate of the prestigious unaccredited Patrice Lumumba University in Moscow with a doctorate in Holocaust Denial. While no Yasser Arafat, he has his own brand of evil, just a little more lowercase....
issued a decree in mid-January ordering three successive rounds of Paleostinian national elections, the first in nearly 15 years. The first round of elections — for the currently defunct Paleostinian legislature — is set to be held on May 22.

Observers are skeptical that elections will happen, as several previous election announcements have fallen through.


But the beds will be soft and the meals delicious while they continue pretending to negotiate.
Posted by: trailing wife || 02/08/2021 00:00 || Comments || Link || E-Mail|| [6887 views] Top|| File under: PLO
Arabia
Biden administration to remove terrorist designation for Yemen's Houthi militia
[Fox News] The Biden administration said Friday that it is removing the terrorist designation for the Iranian-backed Houthi militia in Yemen -- reversing a move made in the final days of the Trump administration and the latest sign of a different approach to the war-torn Middle East.

"After a comprehensive review, we can confirm that [Secretary of State Antony Blinken] intends to revoke the Foreign Terrorist Organization and Specially Designated Global Terrorist designations of Ansarallah," a State Department spokesperson said. "We have formally notified Congress of the Secretary's intent to revoke these designations and will share more details in the coming days."
Posted by: Frank G || 02/08/2021 00:00 || Comments || Link || E-Mail|| [7070 views] Top|| File under: Houthis
Britain
Britain Moslem migrant colonist briefs: Boris Johnson's gov't still missing the plot or is the Deep State doing its thing


Illegal Migrants Unhappy with Free Accommodation in 'Racist' UK Want to Return to EU
7 January
A group of asylum seekers said that they will leave the United Kingdom to go back to the EU, complaining about the supposed racism of being provided with free taxpayer-funded accommodation at former British Army barracks.


Go with God, but go.


Report: UK 'Flying Blind' on Migration Numbers as Extra 1.25m People 'Appear' in Stats
5 January
The British government is "flying blind" on immigration, suggests a new report from the University of Oxford, with an extra 1.25 million people having "appeared" in statistics without a reasonable explanation.

London Bridge Jihadi's Widow Granted 15K in Legal Aid, as Victim's Families Denied Funding
1 February
Zahrah Rehman — the widow of Islamic State-inspired Pakistani-born husband Khuram Butt — was given £15,660 in legal aid for the inquest into the death of her husband and his two jihadi accomplices. She was provided with a group of stand-funded solicitors as well as a QC during the inquiry.

While Rehman was given taxpayer support, the families of the victims were not afforded an automatic right to be legally represented during the inquiries, The Mirror reported. Police shot dead all three jihadists at the scene of the terror attack; the newspaper explained that legal aid is often offered to the relatives of those killed by the state.

Public Ban on Islamist Hate Preacher Anjem Choudary to Be Lifted: Report
1 February
Infamous Islamic hate preacher Anjem Choudary will be free to spread his malevolent rhetoric in Britain, as his ban on public speaking will reportedly be lifted later this year. Choudary was convicted in 2016 of supporting Islamic State. Upon his release from prison in 2018 — after serving less than half of his five-and-a-half-year sentence — he was barred from public speaking, in one of the more extreme release condition orders given in the history of the UK.

Khan's London: Mohin Hussain Gets Short Sentence for Stabbing Policeman
31 January
A man who stabbed a police officer in the chest in London has received a prison term of less than three years. 41-year-old Mohin Hussain had been approached by patrol officers in London while being observed keeping his hand in a satchel strapped across his chest, with a search being attempted due to his answers to their questions and "odd behaviour".



From last November — we missed this in the midst of the post-election craziness.

Rotherham Groomer Kamir Khan Gets 4.5 Years for Abusing 11-year-old Girl
South Asian heritage predator Kamir Khan has been imprisoned for grooming and abusing an 11-year-old girl in Rotherham. 31-year-old Khan is the latest in a long line of abusers to be convicted for abusing girls and young women in Rotherham, where South Asian heritage gangs once preyed upon mostly white, working-class victims in untold numbers with near-impunity for years, due to the authorities' reluctance to intervene in case they were accused of "racism".

Posted by: trailing wife || 02/08/2021 00:00 || Comments || Link || E-Mail|| [6543 views] Top|| File under: Devout Moslems
Caribbean-Latin America
Biden administration suspends Trump Central American asylum deals
Another campaign promise fulfilled. We got to see it in action though, and know how to do better as soon as we have enough control. Could the border states (looking at you, Texas) try doing something like this on their own? The fight by the feds to stop them would clarify issues immensely for the voters.

[Jpost] The Biden administration said on Saturday it was immediately suspending Trump-era asylum agreements with El Salvador, Guatemala and Honduras, part of a bid to undo his Republican predecessor's hardline immigration policies.

In a statement, State Department Secretary Antony Blinken said the United States had "suspended and initiated the process to terminate the Asylum Cooperative Agreements with the Governments of El Salvador, Guatemala, and Honduras as the first concrete steps on the path to greater partnership and collaboration in the region laid out by President Biden."

The so-called "safe third country" agreements, inked in 2019 by the Trump administration and the Central American nations, force asylum seekers from the region to first seek refuge in those countries before applying in the United States.

Part of a controversial bid by Trump to crack down on illegal immigrants colonists from Central America who make up a large part of migrants colonists apprehended at the US-Mexico border, the policies were never implemented with El Salvador and Honduras, the State Department said on Saturday.

Transfers under the US-Guatemala agreement have been paused since mid-March 2020 due to the coronavirus (aka COVID19 or Chinese Plague)

...the twenty first century equivalent of bubonic plague, only instead of killing off a third of the population of Europe it kills 3.4 percent of those who notice they have it. It seems to be fond of the elderly, especially Iranian politicians and holy men...
pandemic, the statement added.
The moves announced Saturday came after Biden unveiled a host of measures last week aimed at revamping the US immigration system, including a task force to reunite families separated at the United States-Mexico border and another to increase an annual cap on refugees.

One of the orders called for Blinken to "promptly consider" whether to notify the governments of the three countries that the United States intended to suspend and terminate the safe third country deals. It also called on the Secretary of Homeland Security and the Attorney General to determine whether to rescind a rule implementing the agreements.
Posted by: trailing wife || 02/08/2021 00:00 || Comments || Link || E-Mail|| [7212 views] Top|| File under: Human Trafficking
Europe
Until the convoys return: Cambridgeshire charity finds new ways to help refugees in the pandemic
These people are Crazy Eddies. It's lovely that they want to help, but encouraging illegal and unsafe encampment living in Calais, where the colonists prey on each other and the locals while waiting to invade England, is nuts. If they were instead to send the same refurbished supplies to overcrowded refugee camps in the frontline countries — Greece, Cyprus, Serbia, Croatia — would do much more to help where the need is greatest.

[TheLocal.fr] Cambridge Convoy Refugee Action Group, otherwise known as CamCRAG, is a small Cambridgeshire-based charity that was established in response to the migrant crisis in 2015. A small number of people, eager to make a difference, started to travel across the English channel to the Calais refugee camp to help out local aid organisations in the area. The mission soon grew to regular convoys, driving volunteers and donations on Fridays down to France, and taking the group back on Sunday evenings.

This simplicity is the biggest strength of this small organization. The short volunteer trips and fundraising efforts make volunteering more accessible. Thanks to this, CamCRAG's volunteer base is among the most varied in the UK. Current volunteer members come from all walks of life, and are aged between 16 to 80. This diversity has been a strength in developing the charity's various projects. Most importantly, the shared trips to Calais have allowed the volunteers to build friendships between each other, and a strong connection and commitment to the charity itself.

From the moment the volunteers pack themselves in shared cars, they are starting to develop a personal connection to the cause. "That's where you turn people into long-term activists", says CamCRAG Chair Elliot Harris.
Continued on Page 49
Posted by: trailing wife || 02/08/2021 00:00 || Comments || Link || E-Mail|| [6510 views] Top|| File under: Devout Moslems
Fifth Column
BLM and Antifa march in DC, threaten to 'burn down' Washington
[Blaze Media] Black Lives Matter and Antifa protesters marched in the streets of Washington, D.C., where demonstrators scuffled with police officers and the crowd shouted threats to "burn down" the nation's capital.


Right-wing nationalist, Christian, Trump lovers, every one!


On Saturday night, members of BLM and Antifa protested in D.C., where they regularly chanted, "If we don't get it, burn it down!"


Do they have a list of demands? A manifesto?


During the "FTP March" (an acronym for "F*** The Police"), the mob shouted the anti-police battle cry, "A.C.A.B. All cops are bastards!"

The demonstrators stopped near a row of restaurants, where protest leaders delivered lectures about "race, Black and Indigenous lives" to nearby diners.


D. C. used to be such a nice place to visit.


At one point, things escalated after a black bloc protester shined a light into the face of a police officer, who then slapped away the flashlight. The black bloc member retaliated and smacked the police officer. The officer then pushed the crowd back by using his bicycle.

I have never understood this bicycle fetish of the blue city police. I would think a baton works a lot better then an unbalanced piece of junk like a bicycle.

The black bloc protester then slaps another cop. The officer thrusts his bike even more aggressively into the crowd dressed in all black. During the tense situation, a female in the crowd tells the officer to put his face mask on.


Several video clips at the link, if you like.




It looks like they checked off all the usuals, except destroying store fronts and emptying the stores. Ugh. The Democrats promised life would go back to normal if they were elected — they own this now.
Posted by: Bobby || 02/08/2021 00:00 || Comments || Link || E-Mail|| [7045 views] Top|| File under: Antifa/BLM
India-Pakistan
Securities forces have restricted Pakistan's acts to borders only: Rajnath Singh
[OneIndia] Indian security forces have not only restricted Pakistain's nefarious acts to the borders only but are also giving a befitting reply to them, Defence Minister Rajnath Singh told the Rajya Sabha

...After the Libyan Civil War, Sabha grew in importance as a slave auctioning town. However, an investigation by the National Commission for Human Rights in Libya (NCHRL) revealed that while there was illegal slavery, reports were exaggerated, as slave auctions were rare and not made public. This was a great comfort to everyone but the slaves peddled in secret. The city was later seized by forces loyal to the Libyan National Army (LNA) and its leader Khalifa Haftar in January 2019, probably for its collection of MiG-25 aircraft....
on Monday.

During the Question Hour, the minister also informed the House that 11 Rafale fighter jets have arrived in the country and the number will reach 17 by March this year. Singh added the entire fleet of the fighter jets will arrive in the country by April 2022.

"There is no question of being lethargic. I want to make it clear the way our army has acted, the actions of Pakistain have been restricted to borders only," he said, replying to a question related to ceasefire violations by Pakistain. He said the Indian army, BSF and other security forces must be complimented.

Stating that 4,649 ceasefire violations took place in 2020, Singh said Indian security forces are fully alert and are giving a befitting reply to nefarious acts of Pakistain. Singh also told the House the government has decided that 101 defence-related items will be manufactured in India and not imported.
Posted by: trailing wife || 02/08/2021 01:27 || Comments || Link || E-Mail|| [6493 views] Top|| File under: Govt of Pakistain Proxies
Biden wants immediate solution to Kashmir issue
D'you suppose President Biden has the foggiest idea he said any of this, dear Reader?

[DailyTimes.pk] The State Department's Urdu Spokesperson, Zed Tarar has said that US President Joe Foreign Policy Whiz Kid Biden

...Candidate for president in 2020. You're a lyin' dog-faced pony soldier...
wants an immediate solution to the Kashmir
...a disputed territory lying between India and Pakistain. After partition, the Paks grabbed half of it and call it Azad (Free) Kashmir. The remainder they refer to as "Indian Occupied Kashmir". They have fought four wars with India over it, the score currently 4-0 in New Delhi's favor. After 72 years of this nonsense, India cut the Gordian knot in 2019, removing the area's special status, breaking off Ladakh as a separate state, and allowing people from other areas to settle (or in the case of the Pandits, to resettle) there....
issue.

Talking to a private television channel, Tarar said that President Joe Biden has made it clear that human rights
...not to be confused with individual rights, mind you...
are a fundamental issue for the United States. He said that the US understands that Kashmir is a human rights issue and Washington wants that mobile service and 4G should be restored in Kashmir immediately.


Did Kashmir have 4G before?

"Pakistain and India should work out for the reduction of tensions along the Line of Control (LoC) and start positive dialogue on the Kashmir issue," he said.


How profound and insightful.

Describing both India and Pakistain as partners of the US, Tarar said that the two countries must agree to formulate a strategy to ease tensions against one another through dialogue.


Must? How very easy this diplomacy stuff is — you just tell other countries what to do, and it magically happens.

Speaking on the human rights and digital blockades in Kashmir, Zed Tarar demanded that Indian government should lift the internet blockade in the region and freedom of expression must be respected and protected in the valley.


And he said all this in Urdu. At a guess, he was not speaking to India. What's being said to them in Hindi?

Speaking about the Doha agreement on the Afghan

grinding of the peace processor

, the State Department spokesperson said that Washington is not reviewing the agreement with the intention of making changes to it.


Then why review it?

He said that the new US administration is scrutinising whether or not the Taliban


...the Pashtun equivalent of men...


are complying with the terms and conditions of the Afghan

grinding of the peace processor

.


That's easy: they're not.

"The Afghan war is almost 20 years old and the US does not want war", Zed Tarar stated, adding that the US wants peace in the region.


...and for Fred to get back his youthful hair and waistline, peace on Earth, and a pony.

On Daniel Pearl case, Tarar expressed the hope that those behind the murder of slain US journalist Daniel Pearl will be held accountable by the government, adding that justice should also be seen to be happening.

Talking about the Middle East and the Iran
...a theocratic Shiite state divided among the Medes, the Persians, and the (Arab) Elamites. Formerly a fairly civilized nation ruled by a Shah, it became a victim of Islamic revolution in 1979. The nation is today noted for spontaneously taking over other countries' embassies, maintaining whorehouses run by clergymen, involvement in international drug trafficking, and financing sock puppet militias to extend the regime's influence. The word Iran is a cognate form of Aryan. The abbreviation IRGC is the same idea as Stürmabteilung (or SA). The term Supreme Guide is a the modern version form of either Duce or Führer or maybe both. They hate Jews Zionists Jews. Their economy is based on the production of oil and vitriol...
nuclear deal, Zed Tarar said that the new US administration certainly intends to rejoin the "nuclear deal with Iran" but would consult with its partners in the Middle East.


All the Middle Eastern partners say don't do it. But you're going to insult them by going through pointless motions that all involved know to be pointless.

"Obviously, the United Arab Emirates (UAE), China and European Union
...the successor to the Holy Roman Empire, only without the Hapsburgs and the nifty uniforms and the dancing...
(EU) would be consulted" about the Iran nuclear deal, Zed Tarar stated before returning to the deal.


Why? Only America left the deal, and only America will or will not rejoin it. But regardless what happens, Iran will continue its drive for nuclear weaponry until someone makes that physically impossible.

He said that Biden's administration is exploring ways to restore the 2015 nuclear deal that Iran signed with major world powers including the US. But, the deal was abandoned in 2018 by former President Donald Trump
...dictatorial for repealing some (but not all) of the diktats of his predecessor, misogynistic because he likes pretty girls, homophobic because he doesn't think gender bending should be mandatory, truly a man for all seasons......
, who restored sanctions over Iran. He disclosed that the nuclear deal and its associated conditions are being scrutinised before the resumption of the agreement.


Golly.
Posted by: trailing wife || 02/08/2021 00:35 || Comments || Link || E-Mail|| [6542 views] Top|| File under: Govt of Pakistan
Pakistan awaits FATF meeting with trepidation
Excerpted from a larger piece that repeats information we've seen before.

[DailyTimes.pk] Despite strong "Indian lobby", Pakistain hopes that a watchdog for global money-laundering will not make a "politically motivated" decision at the next meeting later this month and remove the country's name from the Financial Action Task Force (FATF) grey list.

Pakistain's anxious eye is on the four-day virtual meeting of the FATF — a

Gay Paree

-based global money-laundering watchdog — starting on February 22, which is expected to decide whether or not to remove Islamabad from its grey list.

The country has been on the FATF radar since June 2018, when it was placed on its grey list for terrorist financing and money laundering risks after an assessment of the country's financial system and security mechanism. "It's not that Pakistain is not trying hard to get out of the grey list, but the lobbying against the country by India is very strong," a Pak representative in the FATF said.
Posted by: trailing wife || 02/08/2021 00:16 || Comments || Link || E-Mail|| [6508 views] Top|| File under: Govt of Pakistan
International-UN-NGOs
US to rejoin UN Human Rights Council, reversing Trump's withdrawal
[JPost] Obama V2.0 The new Biden administration will announce this week that it will rejoin with the UN Human Rights Council (UNHCR), after former US President Donald Trump withdrew from it almost three years ago, US officials said Sunday, the Associated Press (AP) reported.

According to the AP, US officials said Secretary of State Antony Blinken and a senior US diplomat in Geneva will announce on Monday that Washington will return to the Geneva-based body as an observer with an eye toward the goal of seeking election as a full member.

The decision is likely to draw criticism from conservative lawmakers and many in the pro-Israel community as Trump's withdrawal from the body in 2018 was praised, over the UNHCR's biased treatment of Israel and its longtime failure to address serious abuses throughout the world.

"For too long the Human Rights Council has been a protector of human rights abusers and a cesspool of political bias," former US Ambassador to the UN Nikki Haley said at the time.

The council damages the very cause of human rights, she noted, and also pointed out the long-standing issue of anti-Israel bias.

Israel is "singled out in a way that no other country is singled out," she added.

Posted by: Frank G || 02/08/2021 00:00 || Comments || Link || E-Mail|| [7025 views] Top|| File under: Tin Hat Dictators, Presidents for Life, & Kleptocrats
Olde Tyme Religion
Iran cleric: People who are vaccinated for COVID have 'become homosexuals'
I'm vacillating in how to tell my 83 yr old (albeit Catholic) Mom




If you do, you simply must report back what she said.

[Jpost] An Iranian regime cleric in the holy city of Qom on Tuesday issued a homophobic rant against people vaccinated for COVID-19, claiming that they become gay after receiving the vaccine.

Ayatollah Abbas Tabrizian wrote on his Telegram social media platform: "Don't go near those who have had the COVID vaccine. They have become homosexuals."

The radical Islamist has nearly 210,000 followers on his Telegram account.
Tabrizian has a history of anti-Western medicine views. Last year, a video showed him burning Harrison's Manual of Medicine, in which he argued that "Islamic medicine" has made such books "irrelevant," according to an article on the US government Radio Farda website.

Sheina Vojoudi, an Iranian dissident who fled the Islamic Republic of Iran due to repression, told The Jerusalem Post on Sunday that "Like other clerics in the regime, also Tabrizian relates all the shortages to sexuality. The clerics in Iran are suffering from lack of knowledge and humanity. Actually, his goal of spreading nonsense is to try to scare people [out] of getting vaccinated while the leader of the regime and other officials got Pfizer and they don't provide it for the people with the excuse that they don't trust the West."

Peter Tatchell, the LGBTQ+ and human rights campaigner, told the Post that "Ayatollah Tabrizian combines scientific ignorance with a crude appeal to homophobia. He's demonising both the vaccination programme and LGBT+ people, without a shred of evidence. By seeking to scare the public into not getting vaccinated against Covid-19 he is fueling the pandemic and putting lives at risk. Typical of many Iranian religious and political leaders, his bizarre, irrational claims scapegoat LGBTs and put theological prejudice before scientific knowledge."

Iran's regime has executed 4,000-6,000 gays and lesbians since its 1979 Islamic revolution, according to a 2008 British WikiLeaks cable.


Posted by: Frank G || 02/08/2021 00:00 || Comments || Link || E-Mail|| [6983 views] Top|| File under: Govt of Iran
Syria-Lebanon-Iran
UN envoy makes first visit to Iran to push for peace in Yemen
Because begging by dhimmis is definitely going to work this time.

[IsraelTimes] The United Nations


...where theory meets practice and practice loses...


special envoy for Yemen


...an area of the Arabian Peninsula sometimes mistaken for a country. It is populated by more antagonistic tribes and factions than you can keep track of...


has arrived on his first visit to Iran
...a theocratic Shiite state divided among the Medes, the Persians, and the (Arab) Elamites. Formerly a fairly civilized nation ruled by a Shah, it became a victim of Islamic revolution in 1979. The nation is today noted for spontaneously taking over other countries' embassies, maintaining whorehouses run by clergymen, involvement in international drug trafficking, and financing sock puppet militias to extend the regime's influence. The word Iran is a cognate form of Aryan. The abbreviation IRGC is the same idea as Stürmabteilung (or SA). The term Supreme Guide is a the modern version form of either Duce or Führer or maybe both. They hate Jews Zionists Jews. Their economy is based on the production of oil and vitriol...
for talks on the grinding war in the Arab world's poorest country, Iranian state TV reports.

Martin Griffiths is set to meet with Iranian Foreign Minister Javad Zarif
...Persian foreign minister, Mouthpiece of Mullahs, good friend of John Kerry and similar exemplars of Merkin values...
and other officials during his two-day visit, his office says. The sessions are part of a broader effort to negotiate a political solution to the nearly six-year conflict pitting Iran-allied Iran's Houthi sock puppets
...a Zaidi Shia insurgent group operating in Yemen. They have also been referred to as the Believing Youth. Hussein Badreddin al-Houthi is said to be the spiritual leader of the group and most of the military leaders are his relatives. The legitimate Yemeni government has accused the them of having ties to the Iranian government. Honest they did. The group has managed to gain control over all of Saada Governorate and parts of Amran, Al Jawf and Hajjah Governorates. Its slogan is God is Great, Death to America™, Death to Israel, a curse on the Jews They like shooting off... ummm... missiles that they would have us believe they make at home in their basements. On the plus side, they did murder Ali Abdullah Saleh, which was the only way the country was ever going to be rid of him...
rebels against Yemeni government forces supported by a Saudi-led military coalition.

The trip comes just days after US President Joe Foreign Policy Whiz Kid Biden

...Candidate for president in 2020. You're a lyin' dog-faced pony soldier...
announced that his country will end its support, including some arms sales, for the Saudi-led coalition's war against the Houthis. The long-awaited move refocused a spotlight on the world's worst humanitarian crisis and was welcomed by many Yemenis and aid groups that hope the policy change might add to momentum for peace talks.

Griffiths' "immediate priority" in Tehran is to push a nationwide ceasefire, urgent humanitarian measures and the resumption of the political process, his office adds. Those goals repeatedly have proved elusive over years of ruinous war that have left the country deeply divided. The visit was planned long before Biden's announcement, Griffiths' spokeswoman Ismini Palla says.

Posted by: trailing wife || 02/08/2021 00:00 || Comments || Link || E-Mail|| [6489 views] Top|| File under: Houthis
Biden says US won't lift sanctions unless Iran stops enriching uranium
Bluff called?...pull the other one


[NY Post] Iran must stop enriching uranium before the US will lift sanctions and negotiate a new nuclear deal with the Islamic nation, President Biden said in excerpts of an interview broadcast Sunday.

Biden was asked by "CBS News Evening News" anchor Norah O'Donnell if he would ease economic sanctions to get Iran back to the bargaining table.

"No," he said in a clip that aired on "Face the Nation" and was posted on Twitter.

The ultimatum was revealed just hours after Iran's supreme leader demanded that America end former President Donald Trump's "maximum pressure" campaign against the country.

"If (the U.S.) wants Iran to return to its commitments, it must lift all sanctions in practice, then we will do verification...then we will return to our commitments," state TV quoted Ayatollah Ali Khamenei as saying.

Khamenei also called his stance the "definitive and irreversible policy of the Islamic Republic, and all of the country's officials are unanimous on this, and no one will deviate from it."

Iran has begun enriching uranium to weapons-grade levels and has otherwise violated the 2015 international nuclear deal from which Trump withdrew the US in 2018.

Iran — which claims its nuclear program is peaceful — has also threatened further provocations in a bid to force Biden back to the bargaining table.

In another clip from the CBS interview, portions of which also aired on Friday, Biden vowed to change course on US relations with China.

"I'm not going to do it the way Trump did," Biden said.


"Successfully? There's no grift in that"


"We're going to focus on international rules of the road."
Posted by: Frank G || 02/08/2021 00:00 || Comments || Link || E-Mail|| [6506 views] Top|| File under: Govt of Iran
Terror Networks
Operation Inherent Resolve Reports Uptick in Strikes on ISIS
[AirForceMag] U.S. and coalition aircraft closed out 2020 with a slight increase in Arclight airstrike

...KABOOM!...
s against the Islamic State
...formerly ISIS or ISIL, depending on your preference. Before that they were al-Qaeda in Iraq, as shaped by Abu Musab Zarqawi. They're really very devout, committing every atrocity they can find in the Koran and inventing a few more. They fling Allah around with every other sentence, but to hear western pols talk they're not really Moslems....
group in Iraq and Syria, as the group lingers in the region and attempts to regain power.

Between Dec. 1 and Dec. 31, 2020, coalition aircraft conducted 25 strikes, consisting of 41 engagements. This included 10 strikes against ISIS in Iraq, consisting of 25 engagements killing 49 ISIS fighters and destroying one defensive fighting location, according to a Combined Joint Task Force-Operation Inherent Resolve release. In Syria, the coalition conducted 15 strikes, totaling 16 engagements. This compares to 14 total airstrikes in Iraq and Syria in November, according to OIR data.

The coalition describes a strike as one or more engagements in about the same geographic location. For example, one aircraft dropping one bomb on a single target is a strike, and so is more than one aircraft dropping dozens of bombs on a compound or series of buildings at the same time, according to OIR.

The monthly tally includes all weapons dropped by aircraft, rocket-propelled artillery, and ground-based artillery, according to the coalition.

Since Operation Inherent Resolve began in 2014, the coalition has conducted a total of 34,966 airstrikes. The coalition and partner forces have cleared ISIS from almost 110,000 square kilometers, according to the release.

"As a result, 7.7 million people no longer live under

ISIS

oppression. CJTF-OIR remains committed to the enduring defeat of

ISIS

to improve conditions for peace and stability in the region and to protect all our homelands from the

ISIS

terrorist threat," OIR said in a release.

ISIS

is another term for ISIS.

As of December 2020, OIR assesses that at least 1,410 civilians have been killed unintentionally by coalition actions, with about 128 reports still being investigated, according to a statement.
Posted by: trailing wife || 02/08/2021 01:50 || Comments || Link || E-Mail|| [6518 views] Top|| File under: Islamic State
Government
Biden ordered a thorough review of SIV visa scheme
[KhaamaPress] US President Joe Foreign Policy Whiz Kid Biden

...Candidate for president in 2020. Old, boring, a plagiarist, fond of hair sniffing and grabbing the protruding parts of women, and not whatcha call brilliant...
ordered a review of the Special Immigrant Visa (SIV) program for Afghan and Iraqi translators who helped the American troops in the two countries.

American President, Joe Biden gave the order to a thorough review of the Special Immigrant Visa program for Afghan and Iraqi translators who helped the American during their operations in both of the countries.

In an executive order on Friday said that the practices would be reviewed in the relation sections to ensure United states kept its promise in expansion of the visa scheme.

This program will enhance the access for translators, who are under the threat of prosecution or in danger.

This review will also help

women and kiddies

who are victims of gender-based discrimination or sexual orientations

Rep. Mike Waltz, R-Fla., a combat veteran who works closely with SIV requests, expressed his happiness and welcomed the executive order.

"It just sends such an important signal if you stand with us and you stand against extremism, we'll be there for you. We will honor that commitment." Rep Mike said.

Approximately 17,000 Afghans who worked besides American have applied for resettlement in the United States, some applicants were devasted, frustrated, and even emotionally broken when decisions on their visas took more time to get processed.

Posted by: trailing wife || 02/08/2021 00:00 || Comments || Link || E-Mail|| [6509 views] Top|| File under:
Who's in the News
34
[untagged]
4
Devout Moslems
3
Houthis
2
Govt of Iran
2
Govt of Pakistain Proxies
2
Govt of Pakistan
2
Tin Hat Dictators, Presidents for Life, & Kleptocrats
2
al-Shabaab (AQ)
2
Commies
2
Islamic State
1
Antifa/BLM
1
Human Trafficking
1
al-Qaeda
1
PLO
1
Taliban
1
Govt of Saudi Arabia
Bookmark
E-Mail Me
The Classics
The O Club
Rantburg Store
The Bloids
The Never-ending Story
Thugburg
Gulf War I
The Way We Were
Bio
Merry-Go-Blog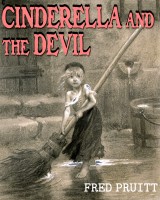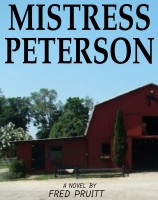 On Sale now!


A multi-volume chronology and reference guide set detailing three years of the Mexican Drug War between 2010 and 2012.

Rantburg.com and borderlandbeat.com correspondent and author Chris Covert presents his first non-fiction work detailing the drug and gang related violence in Mexico.

Chris gives us Mexican press dispatches of drug and gang war violence over three years, presented in a multi volume set intended to chronicle the death, violence and mayhem which has dominated Mexico for six years.
Click here for more information


Meet the Mods
In no particular order...


Steve White
Seafarious
Pappy
lotp
Scooter McGruder
john frum
tu3031
badanov
sherry
ryuge
GolfBravoUSMC
Bright Pebbles
trailing wife
Gloria
Fred
Besoeker
Glenmore
Frank G
3dc
Skidmark
Alaska Paul



Better than the average link...



Rantburg was assembled from recycled algorithms in the United States of America. No trees were destroyed in the production of this weblog. We did hurt some, though. Sorry.
3.237.0.109

Help keep the Burg running! Paypal: