Africa Horn
SRF condemns killing of 8 people in eastern Sudan's Kassala
[SUDANTRIBUNE] The Sudanese Revolutionary Front (SRF) on Friday condemned the use of excessive force against the peaceful demonstrators and urged to hold accountable those responsible for killing 8 people in Kassala.The transitional government Thursday said the security forces killed eight rioters who sought with others to occupy the headquarters of Kassala state government.

The government

front man

Faisal Mohammed Saleh said that at the end of a protest against the removal of the state government some protesters headed to the government headquarters and clashed with the security forces.

"The Sudanese Revolutionary Front denounces the use of excessive force against peaceful demonstrators in eastern Sudan, and affirms that the right to demonstrate is guaranteed in accordance with the constitutions and international human rights
...which are usually entirely different from personal liberty...
charters," said Hadi Idriss SRF leader in a statement on Friday.

"Also, the SRF condemns the shooting of unarmed civilians and calls for the formation of an investigation committee to hold accountable those responsible for the killing of demonstrators and bring them to justice," he stressed.

Earlier this week, the prime minister removed the governor of Kassala state from his position, in a bid to end a rift in eastern Sudan over the appointment of a governor from to the Beni Amer tribe, Hamdok removed him from his position and

In Kassala, thousands of people attended a funeral procession on Friday for the eight protesters slain by police on Thursday. However,


you can observe a lot just by watching...


the march did not turn into a protest as the mourners dispersed amid massive deployment of huge security forces.

Some protesters also gathered in central Khartoum and

rolled their eyes, jumped up and down, and hollered poorly rhymed slogans real loud

condemning Hamdok government for the killing protesters in Kassala.

The SRF called on Kassala people to not give an opportunity for the counterrevolutionary forces and to remain committed to peaceful expression of their demands.

Idriss further recalled that the peace agreement provides to hold a conference for eastern Sudan to achieve reconciliation among the region's components and complete peace requirements




Posted by: Fred || 10/18/2020 00:00 || Comments || Link || E-Mail|| [6470 views] Top|| File under: Govt of Sudan
ICC prosecutor in Khartoum for talks on Darfur crimes
[SUDANTRIBUNE] Fatou Bensouda, the Prosecutor of the International Criminal Court (ICC) is expected to arrive in Khartoum on Saturday night for talks with the Sudanese officials on Darfur crimes.

Fatou Bensouda, Prosecutor of the International Criminal Court (ICC), briefs the Security Council at a meeting on the situation in Darfur (UN Photo)Bensouda will hold talks with the transitional government officials on ways to bring justice for the victims of crimes committed in Darfur by the former regime of Omer al-Bashir who is indicted with other officials of genocide crimes against humanity and war crimes.

The Sudanese officials say they are willing to cooperate with the court but there was no contact with the ICC on the matter. This visit will be the first engagement.

The first visit of ICC delegation under the new regime was announced in a short statement released by the office of the Prime Minister Abdallah Hamdok on Saturday.

"Today, Saturday, the seventeenth of October, a delegation from the International Criminal Court led by the Prosecutor General, Mrs Fatou Bensouda, will pay an official visit (to Sudan) until the twenty-first of this month, for talks with senior Sudanese officials".

The visiting delegation will discuss cooperation between Sudan and the International Criminal Court regarding the former officials wanted by the court for Darfur war crimes, further said the statement without naming them.

Last June, Bensoua told the Security Council that all ICC Darfur suspects must be brought to justice through genuine proceedings either in a courtroom in Sudan or at the Court in The Hague.

To this end, pursuant to the principle of complementarity and my mandate as ICC Prosecutor, I reiterate that I welcome dialogue with the Government of Sudan, while reassuring victims of the atrocity crimes committed in Darfur of my steadfast commitment to ensuring that those responsible for atrocities in Darfur ultimately face justice," she said.

The government and the

gang

s agreed that the suspects of Darfur war crimes should be tried by the ICC.

The war crimes court has issued arrest warrants three officials al-Bashir, former interior minister Abdel Raheem Mohammed Hussein, and his deputy Ahmed Haroun. The three are in detention in Khartoum.

The ICC recently requested the court to defer the trial of militia leader Ali Kushayb to June 2021 saying they need more time to conduct further investigations.

The prosecutor office confessed that their investigation has been obstructed by the lack of cooperation of the former regime and now they count on the cooperation of the transitional government to investigate many cases.


Posted by: Fred || 10/18/2020 00:00 || Comments || Link || E-Mail|| [6471 views] Top|| File under: Govt of Sudan
Fifth Column
Ex-lawmaker's Antifa son charged in planning sophisticated attacks against Seattle police
[MyNorthwest] The stepson of a former Democratic state lawmaker is charged with assaulting a police officer and planning sophisticated attacks against police.

The video of the assault, which showed an officer hit in the helmet with a bat, went viral after a night of intense, escalating violence against police officers.

Jacob Greenberg, 19, is in King County jail on charges of assault in the first degree, attempted arson in the first degree, and reckless burning in the first degree (a charge from an earlier case). Note: charging documents misspell his last name as "Greenburg."

His alleged accomplice has been identified as Danielle McMillan. She has been charged with attempted arson and has a criminal history including assault in the fourth degree and reckless driving. Several other suspects have not yet been publicly identified.

Greenberg is the step-son of former Democrat representative Laura Ruderman of Kirkland. Last month, the Jason Rantz Show on KTTH first reported Greenberg was the suspect in the assault. She used her position as a state lawmaker to convince a judge to lower the bail on the previous charge and release him to her custody.


List of attacks in police in the midst of Antifa/Blm riots at the link.
Posted by: trailing wife || 10/18/2020 01:37 || Comments || Link || E-Mail|| [6479 views] Top|| File under: Antifa/BLM
How Close Is the U.S. to Civil War? War Correspondent Michael Yon Is in Portland to Find Out
[PJMedia] So, will civil war naturally follow the pandemic and the shortages we've already seen in the U.S., and will Portland be ground zero? "I think there's many ground zeroes," Michael Yon said, "because we have many different conflicts brewing, and some are not actually related to each other. [Antifa

...the armed wing of the Democratic Party...
is] trying to push it as far as they can. Obviously, it's an old technique. We're all very well aware of the methods. They have injured more than 200 of the law enforcement officers down here just in Portland [federal and local]. We're never more than one night away from a few people getting killed down there and then this thing spills out. It's a wonder, actually, it hasn't happened in a big way yet. It kind of feels like it's right there."

"The conditions have become ripe, the sunlight's there." Yon said. "This is how groups form not just in the United States, but all around the world. This is how, when I was involved in the Thai fighting, covering that, it was about 80 different groups. You can't even keep track of their names because there's always more. They've been attacking so many people, they've murdered here, they've done arson. They're destroying businesses, harassing people on the street, getting people fired from their jobs."
Continued on Page 49
Posted by: trailing wife || 10/18/2020 00:05 || Comments || Link || E-Mail|| [6472 views] Top|| File under: Antifa/BLM
The Grand Turk
A 'great win' for Russia: Turkey defies NATO to test fire S-400 anti-aircraft weapons
[Wash Free Beacon] Turkey has tested an advanced Russian S-400 anti-aircraft missile defense system, in defiance of U.S. sanctions threats and appeals from NATO not to jeopardize transatlantic security cooperation.

"For Russia, of course, this is a great win," said former Turkish lawmaker Aykan Erdemir, a senior analyst at the Foundation for Defense of Democracies. "Without a doubt, this will continue to disrupt NATO, as not only the U.S. but other NATO members will now have to focus on sorting out the mess within the transatlantic alliance."

President Trump expelled Turkey from the F-35 fighter jet program in order to protect the cutting-edge warplane from Russian espionage following the purchase of the weaponry, but a federal law passed in the wake of Russian interference in the 2016 elections mandates the imposition of sanctions on any customer who conducts a "significant transaction" with the Russian defense industry. Secretary of State Mike Pompeo forestalled that punishment by urging Ankara not to use the anti-aircraft system, but Turkish President Recep Tayyip Erdogan has flouted that compromise.

"It's obviously a gesture of independence from the Western constraints," Greek lawmaker Dimitrios Kairidis told the Washington Examiner during a recent discussion of tensions within NATO and Erdogan's expected use of the Russian weapons. "He's sending a message again to Washington that he's independent-minded and he will do whatever he wants to do. And this gives Putin a certain satisfaction."

Russian state-run media claimed early access to information about the test. "Three missiles of the S-400 anti-aircraft missile system were launched," TASS quoted "a source in military and diplomatic circles" as saying on Friday. "All of them successfully hit the designated targets."

Turkey tested the S-400 even while intervening on behalf of Azerbaijan in a violent border dispute with Armenia, which hosts Russian military bases "in Russia's backyard," as Kairidis put it, raising the likelihood that the test is part of an effort to manage Erdogan's relationship with Russian President Vladimir Putin.

"The S-400 is one of the chips he is using vis a vis Moscow," the Greek lawmaker said. "Until now, Russia has been very sensitive to this kind of foreign intrusion, and there is something there that we don't know that is being missed ... maybe the S-400 activation is part of the broader negotiation that is going on, for sure, between Moscow."

That assessment gives Erdogan too much credit for strategic independence from the Kremlin, according to Erdemir.

"It might have to do with appeasing Russia," the FDD analyst and Erdogan critic said. "When Erdogan crosses Putin in such a manner, he makes amends by appeasing him with a policy to the liking of the Kremlin."

On the other hand, Turkey conducted the test alongside a visit from Ukrainian President Volodymyr Zelensky, who relies on NATO and Western allies for assistance against the Russian annexation of Crimea and invasion of eastern Ukraine.

"We have and always will support Ukraine's sovereignty and territorial integrity, including over Crimea," Erdogan said Friday. "Turkey sees Ukraine as a key country for ensuring stability, security, peace, and prosperity in our region."

The timing of that statement, displayed prominently in Turkey's pro-government English language media outlet, could reflect an attempt to soften any Western backlash.

"Maybe it's more of a posturing to the West as Erdogan pretends to send a signal to Putin, who keeps Erdogan on a short leash and couldn't care less," Erdemir said.

Yet such flaunting of the S-400 has angered American lawmakers, especially in the wake of reports that Turkey used the Russian radars to track Greek F-16 fighter jets following recent air exercises conducted by a clutch of NATO members frustrated with Erdogan's belligerent foreign policy.

"Turkey keeps testing their Russian S-400 missile system," Sen. James Lankford, an Oklahoma Republican, tweeted this week. "NATO allies should behave like allies & must be held accountable when they don't. Sanctions for S-400 purchases should be implemented as reports keep surfacing of Turkey's active use w/ no intentions to reverse course."

Posted by: Frank G || 10/18/2020 00:00 || Comments || Link || E-Mail|| [6469 views] Top|| File under: Sublime Porte
Israel-Palestine-Jordan
White House election race reaches streets of Tel Aviv
[

Rooters

] "You have to thank Trump" posters in Hebrew suddenly started appearing on minibuses in Tel Aviv this week, as Republican ads brought the race for the White House onto the streets of Israel.

Democrats are also targeting American-Israelis. They arranged a 40% discount with the courier service DHL for voters whose home states require overseas ballots to be sent by mail.

Israel is in focus because many dual nationality American-Israelis are registered in swing states such as Florida and Pennsylvania, which could help decide the race.

There are no reliable statistics on American-Israelis' political leanings, but Marc Zell, chairman of Republicans Overseas Israel, estimated there were 25,000-30,000 eligible Florida voters in the country.

Republican President Donald Trump
...His ancestors didn't own any slaves...
has had an outsized influence in Israel during his term in office, delighting many by recognising Jerusalem as its capital and moving the U.S. Embassy there from Tel Aviv.

Meanwhile,


...back at the buffalo wallow, Yellow Wolf clutched at his chest and fell from his horse...


Democratic candidate Joe Foreign Policy Whiz Kid Biden

...Candidate for president in 2020. Poor kids are just as bright and just as talented as white kids....
's supporters have sent election postcards to Israeli Democrats and independents from swing states, where, they say, around half of American-Israeli Democrats are registered.



The parties' estimates of the number of eligible dual citizens resident in Israel range from 100,000 to 300,000.

The parties' estimates of the number of eligible dual citizens resident in Israel range from 100,000 to 300,000. Some experts who track the information said it was likely to be more than 250,000.

PALESTINIAN OUTREACH
Although the election is most visible in Israel, there are also many Paleostinians eligible to vote.

The U.S. Embassy in Jerusalem has encouraged voting by both sides, hosting Facebook live events with Arabic subtitles geared towards residents of the Israeli-occupied West Bank and Gazoo
...Hellhole adjunct to Israel and Egypt's Sinai Peninsula, inhabited by Gazooks. The place was acquired in the wake of the 1967 War and then presented to Paleostinian control in 2006 by Ariel Sharon, who had entered his dotage. It is currently ruled with an iron fist by Hamaswith about the living conditions you'd expect. It periodically attacks the Hated Zionist Entity whenever Iran needs a ruckus created or the hard boyz get bored, getting thumped by the IDF in return. The ruling turbans then wave the bloody shirt and holler loudly about oppression and disproportionate response...
For Democrats Abroad, Stone said she was working with Paleostinian activists in East Jerusalem and in the Paleostinian diaspora to get out the vote.

One East Jerusalem activist, Kefah Abukhdeir, said Paleostinians in the West Bank and Gaza face multiple barriers to sending votes abroad, including unreliable postal services that she called "practically non-existent".

"We haven't had much luck turning out voters here," she said.

In Gaza, where an estimated 300 American-Paleostinians live, Kamal Abusharia said he hoped to vote for the first time since the early 1990s in part due to anger towards Trump.

But he held out little hope that Biden would reverse all of Trump's pro-Israeli moves were he to win.

"I don't think that Biden would work to (return) the embassy (to Tel Aviv) or put the issue of Paleostinian refugees back on the table," he said.
Posted by: trailing wife || 10/18/2020 00:05 || Comments || Link || E-Mail|| [6473 views] Top|| File under:
Syria-Lebanon-Iran
Lebanon's biggest Christian party says won't back Hariri for PM
[THEBAGHDADPOST] Leb

...an Iranian colony situated on the eastern Mediterranean, conveniently adjacent to Israel. Formerly inhabited by hardy Phoenecian traders, its official language is now Arabic, with the usual unpleasant side effects. The Leb civil war, between 1975 and 1990, lasted a little over 145 years and produced 120,000 fatalities. The average length of a ceasefire was measured in seconds. The Lebs maintain a precarious sectarian balance among Shiites, Sunnis, and about a dozeen flavors of Christians. It is the home of Hezbollah, which periodically starts a war with the Zionist Entity, gets Beirut pounded to rubble, and then declares victory and has a parade. The Lebs have the curious habit of periodically murdering their heads of state or prime ministers...
's largest Christian political party said on Saturday it would not back the nomination of former Prime Minister Saad al-Hariri to lead a government to tackle a deep economic crisis, further complicating efforts to agree a new premier.

Hariri, who quit as prime minister last October in the face of nationwide protests, has said he is ready to lead a government to implement reforms proposed by

La Belle France

as a way to unlock badly needed international aid.

But Hariri, Lebanon's most prominent Sunni

Moslem

politician, has failed to win backing from the two main Christian parties - the Free Patriotic Movement


Despite its name a Christian party allied with Hizbullah, neither free nor particularly patriotic...


(FPM) and Lebanese Forces


A Christian political party founded by Bashir Gemayel, who was then bumped off when he was elected president of Leb...


Parliamentary consultations to name a new prime minister were due to be held last Thursday, but President Michel Aoun
...president of Leb, a wholly-owned subsidiary of Hizbullah...
postponed the discussions after receiving requests for a delay from some parliamentary blocs.
The FPM, which is led by Aoun's son-in-law Gebran Bassil, said it could not back a political figure such as Hariri because French President Emmanuel Macron's proposal had called for a reformist government made up of and led by "specialists".

As a result, the party's political council "decided unanimously not to nominate... Hariri to lead the government", a statement said, adding that Aoun's week-long postponement would not lead the party to reconsider its position.

Hariri could still secure a parliamentary majority if the powerful Shi'ite group Hezbollah and its ally Amal endorse him for premier.

But the absence of support from either of the main Christian blocs would hand him at best a fragile mandate to tackle Lebanon's gravest crisis since the 1975-1990 civil war.

The country has plunged into financial turmoil and the value of the Lebanese pound has collapsed. COVID-19 and a huge explosion at Beirut's port two months ago have compounded the crisis and pushed many Lebanese into poverty.

Hariri, who has served twice as prime minister, resigned two weeks after huge protests erupted exactly a year ago.



Posted by: Fred || 10/18/2020 00:00 || Comments || Link || E-Mail|| [6464 views] Top|| File under: Hezbollah
Who's in the News
31
[untagged]
7
Ottoman Proxies
5
Antifa/BLM
4
Sublime Porte
3
Taliban
2
Commies
2
Hezbollah
2
Moslem Colonists
2
Govt of Iran Proxies
2
Govt of Sudan
1
PFLP
1
Narcos
1
Govt of Iran
Bookmark
E-Mail Me
The Classics
The O Club
Rantburg Store
The Bloids
The Never-ending Story
Thugburg
Gulf War I
The Way We Were
Bio
Merry-Go-Blog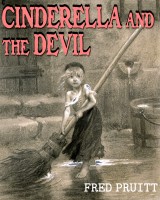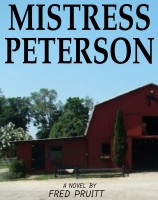 On Sale now!


A multi-volume chronology and reference guide set detailing three years of the Mexican Drug War between 2010 and 2012.

Rantburg.com and borderlandbeat.com correspondent and author Chris Covert presents his first non-fiction work detailing the drug and gang related violence in Mexico.

Chris gives us Mexican press dispatches of drug and gang war violence over three years, presented in a multi volume set intended to chronicle the death, violence and mayhem which has dominated Mexico for six years.
Click here for more information


Meet the Mods
In no particular order...


Steve White
Seafarious
Pappy
lotp
Scooter McGruder
john frum
tu3031
badanov
sherry
ryuge
GolfBravoUSMC
Bright Pebbles
trailing wife
Gloria
Fred
Besoeker
Glenmore
Frank G
3dc
Skidmark
Alaska Paul



Better than the average link...



Rantburg was assembled from recycled algorithms in the United States of America. No trees were destroyed in the production of this weblog. We did hurt some, though. Sorry.
3.215.79.116

Help keep the Burg running! Paypal: