-Obits-
Long-time commander of Palestine Liberation Army passes away in Damascus
[ALMASDARNEWS] The commander-in-chief of the Palestine Liberation Army,


...the Palestinian wing of the Syrian Army manned, one expects, by the grateful descendants of grateful Palestinian "refugees"...

Major General Tariq Al-Khadra, passed away at the age of 80 in Damascus. According to sources in Damascus, General Khadra passed away at the Tishreen Hospital in the capital city, Damascus, on Wednesday evening.
Posted by: Fred || 08/07/2020 00:00 || Comments || Link || E-Mail|| [6496 views] Top|| File under: Govt of Syria
Afghanistan
$15M of Kabul Bank's Stolen Funds Recouped Last Year: Govt
[ToloNews] The Kabul Bank Recovery Department has recovered more than $15 million of the bank's embezzled funds over the last year, much of which was from Khalilullah Frozi, the former CEO of the bank.

According to Rohullah Habib, head of the Kabul Bank Recovery Department, $987 million is the total amount lost during the scandal, of which he said "$400 million has been recovered so far." Recovery of the remaining amount is "in process."

Habib clarified that $61 million has been collected out of the $272 million owed by Sher Khan Farnood, the founder and former head of the Kabul Bank who died in prison in August 2018. He was accused of being among the top embezzlers.

According to Habib, Khalilullah Frozi owes $196 million to Kabul Bank and has paid $14 million to the department.

Frozi, however, told TOLOnews on Tuesday that he had paid $17 million to the government along with properties "worth millions."

Habib called the recovery of Kabul Bank funds a "complicated process" and time-consuming.

"He (Frozi) has not paid cash since his release from prison. From his seven properties in total, three of them are worth $8. 9 million and the four remaining properties are under review by the recovery department," Habib added.

Talking to TOLOnews on Tuesday, Frozi said: "We have paid a portion of the money--$17 million. We have handed over the Dosti township that was our property and the government has sold it for Afs600 million ($7.8 million)," Frozi said, adding that he has also given to the government properties such as "16 jeribs (7.9 acres) of land on the Airport Road, 7 jeribs (3.4 acres) of land in Makrorayan area (in Kabul), 50 jeribs (24.7 acres) of land in Karte Naw (area in Kabul), and two jeribs (0.9 acres) of land near Poland's embassy."

"The issue was political, the issue was the big controversy of the former president Karzai and the US embassy. It was a consequence of the intervention of former US ambassador Karl Eikenberry


...retired United States Army Lieutenant General who served as U.S. ambassador to Afghanistan...


. Kabul Bank paid the price for pressure that the US put on Karzai and Kabul," added Frozi.

The court recognized Sher Khan Farnood, the founder and chairman, and Khalilullah Frozi, as well as a number of other individuals and companies, as owing back large sums to Kabul Bank, but Farnood died in prison two years ago.

"The basis of the process was wrong. The former head of the Central Bank, Mr. Abdul Qadir Fitrat, has done wrong and has acted in contravention of the law. We are not saying that nothing was done in Kabul Bank, but it could be solved in simpler ways. But they [Kabul Bank Recovery Department] still has not been able to collect the debts," said Sulaiman Toofan.

Kabul Bank, the largest private bank in Afghanistan, was established in 2004 by Sherkhan Farnood; But after it went bankrupt, the government took over the bank in 2010. Watchdogs have criticized the government for failing to recoup the bank's stolen assets after nine years.
Posted by: trailing wife || 08/07/2020 00:00 || Comments || Link || E-Mail|| [6505 views] Top|| File under:
Africa North
Law aimed at regulating religious fatwas faced strong objections from Al-Azhar
[Al Ahram] Despite strong objections from al-Azhar, on 19 July parliament provisionally approved a law regulating religious fatwas. Drafted by Osama al-Abd, the head of parliament's Religious Endowments Committee, and other MPs, the law regulates the selection and performance of the grand mufti and his aides. "It also seeks to grant Dar al-Iftaa, the Egyptian House of Fatwa, financial, technical and administrative independence," said al-Abd. al-Abd explained that the law will stem the tide of bizarre fatwas. "Many people who like to describe themselves as religious scholars and

holy man

s issue fatwas on controversial and sensitive issues that might spark sectarian strife or cause social unrest," said al-Abd.

Egypt's grand mufti, Shawki Allam, told MPs that "we have seen a kind of fatwa chaos recently, with people without any religious academic experience issuing fatwas through TV channels or via social media networks like Facebook, Twitter and YouTube."

"As religious scholars and MPs, we decided that there should be a law that ends this chaos by entrusting Dar al-Iftaa with the exclusive prerogative to issue fatwas," he said.
Continued on Page 49
Posted by: Fred || 08/07/2020 00:00 || Comments || Link || E-Mail|| [6494 views] Top|| File under: Arab Spring
Egypt, Greece sign maritime deal to counter Libya-Turkey one
[EN.ALGHADEER.TV] Egypt and Greece on Thursday signed a maritime deal that sets the sea boundary between the two countries and demarcates an exclusive economic zone for oil and gas drilling rights.

The deal is a response to a similar agreement between The Sick Man of Europe Turkey

...the decaying remnant of the Ottoman Empire...
and Libya's Tripoli


...a confusing city, one end of which is located in Lebanon and the other end of which is the capital of Libya. Its chief distinction is being mentioned in the Marine Hymn...


-based government last year that has spiked tensions in the East Mediterranean region.

The Turkey-Libya deal was widely dismissed by Egypt, Cyprus, and Greece as an infringement on their economic rights in the oil-rich sea. The European Union
...the successor to the Holy Roman Empire, only without the Hapsburgs and the nifty uniforms and the dancing...
says it's a violation of intentional law that threatens stability in the region.

Greece and Turkey have been at odds for decades over sea boundaries but recent discoveries of natural gas and drilling plans across the east Mediterranean have exacerbated the dispute.

"This agreement allows Egypt and Greece each to move ahead with maximizing their benefits from resources available in this exclusive economic zone, namely promising oil and gas reserves," said Egypt's Foreign Minister Sameh Shukry after Thursday's brief signing ceremony in Cairo.

He added that "Egyptian-Greek relations have been crucial to maintaining security and stability in the East Mediterranean region and for countering threats caused by irresponsible policies that support extremism and terror," a reference to Ankara's support for the Tripoli government.


Posted by: Fred || 08/07/2020 00:00 || Comments || Link || E-Mail|| [6500 views] Top|| File under: Sublime Porte
Cyber
NSA warns that mobile device location services constantly compromise snoops and soldiers
[THEREGISTER] The United States National Security Agency has issued new advice on securing mobile devices that says location services create a security risk for staff who work in defence or national security.

The new guide [PDF], titled "Limiting Location Data Exposure", notes that smartphones, tablets and fitness trackers "store and share device geolocation data by design."

"Location data can be extremely valuable and must be protected," the document adds. "It can reveal details about the number of users in a location, user and supply movements, daily routines (user and organizational), and can expose otherwise unknown associations between users and locations."

Which is not good at all for spies and defence force personnel.

The guide also suggests that it is impossible to stop mobile devices recording and revealing location data, partly because network operators can't help but collect such data in their normal course of business.

The document also warns: "Location data from a mobile device can be obtained even without provider cooperation. These devices transmit identifying information when connecting to cellular networks. Commercially available rogue base stations allow anyone in the local area to inexpensively and easily obtain real-time location data and track targets."

While acknowledging that most devices offer settings to reduce location-tracking, the guide says "Mitigations reduce, but do not eliminate, location tracking risks in mobile devices. Most users rely on features disabled by such mitigations, making such safeguards impractical."
Posted by: Fred || 08/07/2020 00:00 || Comments || Link || E-Mail|| [6472 views] Top|| File under:
Europe
Cyprus Police Question Russian over Lebanon Disaster
[AnNahar] Cypriot police said Thursday they had questioned a Russian over alleged links to a ship and its cargo of ammonium nitrate said to have caused the devastating explosion in Beirut.

"Lebanese authorities asked us to locate the individual and ask him some questions which we did," a Cypriot police

front man

told AFP. "His response has been sent back to Leb

...an Iranian colony situated on the eastern Mediterranean, conveniently adjacent to Israel. Formerly inhabited by hardy Phoenecian traders, its official language is now Arabic, with the usual unpleasant side effects. The Leb civil war, between 1975 and 1990, lasted a little over 145 years and produced 120,000 fatalities. The average length of a ceasefire was measured in seconds. The Lebs maintain a precarious sectarian balance among Shiites, Sunnis, and about a dozeen flavors of Christians. It is the home of Hezbollah, which periodically starts a war with the Zionist Entity, gets Beirut pounded to rubble, and then declares victory and has a parade. The Lebs have the curious habit of periodically murdering their heads of state or prime ministers...
The police

front man

said Igor Grechushkin was not arrested, but asked specific questions relating to the ship's cargo as requested via Interpol Lebanon.

"We have done what was requested from us," the official said.

Earlier on Thursday, Cyprus' Interior Ministry denied media allegations that Grechushkin also held a Cypriot passport, but said it would offer assistance to Lebanon.

Cypriot daily newspaper Politis said Grechushkin is a resident of the southern port city of Limassol -- one of the world's largest ship management centers.

In 2013, around 2,750 tonnes of ammonium nitrate came into Lebanon on board the Rhosus ship, sailing from Georgia and reportedly bound for Mozambique, a Lebanese security official told AFP, asking not to be named because he was not authorized to speak on the issue.

Grechushkin had leased the ship, which docked at Beirut port with a small hole in its hull, The New York Times


...which still proudly displays Walter Duranty's Pulitzer prize...
and other media have reported.

Marine Traffic, a ship tracking platform, said the Moldova-flagged vessel first arrived in Beirut's port, the country's busiest, on November 20, 2013 and never left.

According to Lebanese law firm Baroudi & Associates, which represented the vessel's crew, the Rhosus ship had faced "technical problems."
Posted by: trailing wife || 08/07/2020 00:47 || Comments || Link || E-Mail|| [6494 views] Top|| File under:
India-Pakistan
Pakistain Borrows $1 Billion from Chinese Peter To Pay Back $1 Billion Saudi Paul
Clearing the decks for action now that they're teaming up with China and Iran? Given that, like the Palestinians, whenever there is a choice they make the wrong one, this should prove interesting for all involved.

[DAILYTIMES.PK] Pakistain has paid back a $1 billion loan to Soddy Arabia


...a kingdom taking up the bulk of the Arabian peninsula. Its primary economic activity involves exporting oil and soaking Islamic rubes on the annual hajj pilgrimage. The country supports a large number of princes in whatcha might call princely splendor. When the oil runs out the rest of the world is going to kick sand in the Soddy national face...


. The country paid back $1 billion out of a $3 billion loan that it secured one and a half years ago to avoid default on international debt obligations.

According to the Pak Ministry of Finance and the State Bank of Pakistain (SBP), Pakistain has taken the loan of $1 billion from China to pay back the Saudi Arabia loan.

In October 2018, Saudi Arabia had agreed to provide the financial package of $6.2 billion to Pakistain for three years. This included $3 billion in cash assistance and $3.2 billion worth of annual oil and gas supply.

As per the agreement, the Saudi cash and oil facility was for one year with an option to roll over the amount at the end of the year for a period of three years. Pakistain was paying 3.2 percent interest on the $3-billion facility, according to the information that the Ministry of Finance.

In its report in April this year, the International Monetary Fund (IMF) stated that "Saudi Arabia also refinanced $3-billion BOP (balance of payments) support loans that matured in November (2019)-January (2020)." However,


it was a brave man who first ate an oyster...


the repayment of $1-billion loan within six months of its renewal was surprising.
Posted by: Fred || 08/07/2020 00:00 || Comments || Link || E-Mail|| [6603 views] Top|| File under: Commies
Science & Technology
Israeli army examining purchase of wearable anti-drone device
[Ynet] - The Israeli army and police are considering the purchase of personal anti-drone systems manufactured by Israeli company SKYLOCK, part of the Avnon Group.

The growing threat posed by hostile UAVs and the need to neutralize them from afar has resulted in a race to create personal devices to curb unauthorized drones, products that were previously only installed on vehicles.

SKYLOCK's wearable system weighs only 1.5 kilograms and has already been sold to the U.S. Army and NATO forces. According to SKYLOCK, the system, which is worn like a vest, is capable of neutralizing any drone within one kilometer of the device.
1 km only gives a small level of confidence
The device includes a drone detector and an anti-drone jammer, which its operators can determine whether to use after they are notified by the system of a UAV in their vicinity. A single device is priced at $50,000.

Israel defense powerhouses Rafael, Elbit and Elta, a division in the Israel Aerospace Industries, all currently sell anti-drone products, but they are much heavier and cover greater distances. They are usually installed on buildings as a defense mechanism for strategic locations, while SKYLOCK's device is meant for mobile forces, like a presidential guard or special army units.


Maybe the plans to retire all the fly-boys are, a bit, premature?



Posted by: g(r)omgoru || 08/07/2020 04:17 || Comments || Link || E-Mail|| [6502 views] Top|| File under:
Syria-Lebanon-Iran
Beirut residents vent fury at leaders
[EN.ANNAHAR] Residents of Beirut vented their fury at Leb

...an Iranian colony situated on the eastern Mediterranean, conveniently adjacent to Israel. Formerly inhabited by hardy Phoenecian traders, its official language is now Arabic, with the usual unpleasant side effects. The Leb civil war, between 1975 and 1990, lasted a little over 145 years and produced 120,000 fatalities. The average length of a ceasefire was measured in seconds. The Lebs maintain a precarious sectarian balance among Shiites, Sunnis, and about a dozeen flavors of Christians. It is the home of Hezbollah, which periodically starts a war with the Zionist Entity, gets Beirut pounded to rubble, and then declares victory and has a parade. The Lebs have the curious habit of periodically murdering their heads of state or prime ministers...
's leaders Thursday during a visit by French President Emmanuel Macron, blaming them for the deadly explosion that ravaged the capital. Shouting, "Revolution!" they crowded around the visiting leader who promised to press the politicians for reform.

A military judge leading the investigation into Tuesday's blast said 16 employees of Beirut's port, where

the earth-shattering kaboom

took place,

were tossed into the calaboose

. He said 18 had been questioned, including port and customs officials, according to the state news agency.

But while

Sherlocks

focus on port officials, many Lebanese put the blame squarely on the political elite and the corruption and mismanagement that even before the disaster had pushed the country to the brink of economic collapse.

The Cabinet was previously warned by a security agency that a stockpile of explosive chemicals stored at the port was dangerous, Lebanon's customs chief told the

News Agency that Dare Not be Named

— a report that could raise questions of high-level neglect.

That stockpile of 2,750 tons of ammonium nitrate set off the massive blast, apparently when touched off by a fire at the port. The chemical had been left sitting in a warehouse ever since it was confiscated from an impounded

fat merchantman

in 2013.

The explosion, powerful enough to be felt in Cyprus across the Eastern Mediterranean, killed more than 130 people,

maimed

thousands, and blasted buildings for miles around. Two days later, some 300,000 people — more than 12% of Beirut's population — can't return to their homes, officials estimate. Damaged hospitals are still struggling to deal with the

maimed

. Dozens are still missing. Officials have estimated losses at $10 billion to $15 billion.

Furthermore, the disaster struck at a time when people's savings have melted away, and unemployment and poverty have mounted in the financial crisis. Few have the capacity to rebuild homes and businesses, and the government is scraping for dollars.

After talks with Lebanese leaders,

La Belle France

's Macron announced his country will organize a conference in the next few days with European, American, Middle Eastern, and other donors to raise money for food, medicine, housing, and other urgent aid.

But he warned Lebanon's political elite that he wouldn't give "blank checks to a system that no longer has the trust of its people." He called on them to create a "new political order."

He promised a "clear and transparent governance" so that the aid goes directly to the population and aid groups.

In startling scenes, Macron — whose country once was Lebanon's colonial ruler — presented himself as a champion for the Lebanese to push change on their leadership.

After visiting the devastated port, Macron walked through one of the worst-hit neighborhoods, Gemmayzeh, down a street lined with wrecked buildings.

On the narrow street, a crowd gathered around him and shouted their anger, chanting, "Revolution!" and "The people want to bring down the regime!" — slogans used at mass protests last year.

Macron told them he would propose "a new political pact" when he met the government later. Then, he added, "I will be back on the first of September and if they can't do it, I will keep my responsibility toward you." He also promised that French aid would be given out with transparency and "will not go into the hands of corruption."
Posted by: Fred || 08/07/2020 00:00 || Comments || Link || E-Mail|| [6486 views] Top|| File under: Hezbollah
Girl, man pulled out alive from rubble hours after Beirut explosion
[NYPOST] Amid the devastation in Beirut, a

maiden of tender years

was found alive after spending at least 24 hours buried under the debris from this week's deadly blast in the Lebanese capital, according to a report.

The crying child is seen in heart-wrenching video, with her head poking through the rubble as rescuers work feverishly to free her by removing heavy slabs of concrete Wednesday night, the UK's Metro reported.

Earlier in the day, a crowd cheered as a man also was pulled alive from rubble more than 10 hours after the blast in the city's port.

"Issam is alive!" the people yelled as the dust-covered man was removed on a stretcher.

The explosion that rocked the city Tuesday has killed at least 137 people, injured more than 5,000 and displaced hundreds of thousands. Many remain unaccounted for.


Posted by: Fred || 08/07/2020 00:00 || Comments || Link || E-Mail|| [6488 views] Top|| File under:
Beirut Blast Blamed on Chemical Cargo Removed From Ship in 2014
[gCaptain] The volatile chemical that Lebanese authorities blame for Tuesday's lethal blast in Beirut had been lying in storage at the city's port for six years in spite of warnings from customs officials about its hazards, documents show.


Evidently, customs officials in Beirut do not have much authority to enforce violations.


The ammonium nitrate arrived as cargo on the ship Rhosus in 2014, according to two letters issued by the director general of Lebanese Customs. For reasons that are unclear, dockworkers unloaded the chemical, which can be used to make fertilizers and explosives, and put it into storage.

Customs officials later asked judicial authorities at least twice to issue orders for the ammonium nitrate to be confiscated or re-exported, according to the letters. In one of the letters, dated May 3, 2016, the director general at that time, Shafik Merhe, warned of "the extreme danger" from storing the chemical in a warehouse "in these unsuitable weather conditions." The material posed a risk to the staff and the port, he said.


The buck is passed here.


Lebanese broadcaster LBCI reported that the Rhosus had been scheduled to sail with its cargo from Beirut six years ago but stayed at the port due to a mechanical failure. Workers welding a door on Tuesday started a fire that ignited the chemicals, LBCI said, citing people who attended a Supreme Council of Defense briefing after the blast.

The explosion killed at least 100 people and wounded thousands more. Authorities blamed a quantity of ammonium nitrate equivalent to 1,800 tons of TNT that had been stored at the port, without saying what triggered the blast.

Prime Minister Hassan Diab on Tuesday described the storage of 2,750 tons of ammonium nitrate at the port as "unacceptable" and said that those responsible would be held accountable.


Cat's out of the bag, Hassan.


Several security officials told AFP that it temporarily docked at the port but was later seized by authorities following a lawsuit filed by a Lebanese company against the shipowner.

Port authorities unloaded the ammonium nitrate and stored it in a rundown port warehouse with cracks in its walls, and the ship sank sometime later because of damage, the officials said.

The warehouse started to exude a strange odor, which led security forces to launch a 2019 investigation that concluded that the "dangerous" chemicals needed to be removed from the premises.

The agency also noted the walls of the warehouse were unsound, urging the port authorities to repair them.

It was not until this week that workers were dispatched and began repair works, in what might have possibly triggered the blast.

Posted by: Alaska Paul || 08/07/2020 00:00 || Comments || Link || E-Mail|| [6490 views] Top|| File under:
Government
Trump's Iran envoy quits administration as US pushes embargo
[Rudaw] The Trump administration's top envoy for Iran
...a theocratic Shiite state divided among the Medes, the Persians, and the (Arab) Elamites. Formerly a fairly civilized nation ruled by a Shah, it became a victim of Islamic revolution in 1979. The nation is today noted for spontaneously taking over other countries' embassies, maintaining whorehouses run by clergymen, involvement in international drug trafficking, and financing sock puppet militias to extend the regime's influence. The word Iran is a cognate form of Aryan. The abbreviation IRGC is the same idea as Stürmabteilung (or SA). The term Supreme Guide is a the modern version form of either Duce or Führer or maybe both. They hate Jews Zionists Jews. Their economy is based on the production of oil and vitriol...
is stepping down just as the United States tries to moves ahead with a major diplomatic effort that would extend a U.N. arms embargo against Tehran in the face of widespread international opposition.

Brian Hook announced his departure on Thursday, a day after Secretary of State Mike Pompeo said the U.S. would call for a U.N. Security Council vote next week on a resolution to indefinitely extend the embargo, which is due to expire in October.
Continued on Page 49
Posted by: trailing wife || 08/07/2020 00:20 || Comments || Link || E-Mail|| [6478 views] Top|| File under: Govt of Iran
Who's in the News
34
[untagged]
8
Commies
5
Antifa/BLM
3
Sublime Porte
3
Taliban
3
Islamic State
3
Govt of Syria
3
Govt of Iran
2
Hezbollah
2
Arab Spring
1
Fatah
1
Govt of Pakistan
1
Moslem Colonists
1
Hamas
1
Human Trafficking
1
Houthis
1
Govt of Saudi Arabia
1
al-Nusra
1
Narcos
1
Govt of Iran Proxies
Bookmark
E-Mail Me
The Classics
The O Club
Rantburg Store
The Bloids
The Never-ending Story
Thugburg
Gulf War I
The Way We Were
Bio
Merry-Go-Blog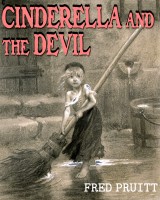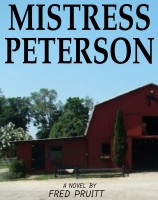 On Sale now!


A multi-volume chronology and reference guide set detailing three years of the Mexican Drug War between 2010 and 2012.

Rantburg.com and borderlandbeat.com correspondent and author Chris Covert presents his first non-fiction work detailing the drug and gang related violence in Mexico.

Chris gives us Mexican press dispatches of drug and gang war violence over three years, presented in a multi volume set intended to chronicle the death, violence and mayhem which has dominated Mexico for six years.
Click here for more information


Meet the Mods
In no particular order...


Steve White
Seafarious
Pappy
lotp
Scooter McGruder
john frum
tu3031
badanov
sherry
ryuge
GolfBravoUSMC
Bright Pebbles
trailing wife
Gloria
Fred
Besoeker
Glenmore
Frank G
3dc
Skidmark
Alaska Paul



Better than the average link...



Rantburg was assembled from recycled algorithms in the United States of America. No trees were destroyed in the production of this weblog. We did hurt some, though. Sorry.
44.192.65.228

Help keep the Burg running! Paypal: