Africa North
Libyan desert will swallow Egyptian soldiers, official warns
[EN.ALGHADEER.TV] Libya's Deputy Parliament Speaker Jalal Saleh Shuwaidi has warned Egyptian President Abdel Fattah el-Sissi against plans to send troops to assist militias loyal to putschist Gen. Khalifa Haftar
...Self-proclaimed Field Marshal, served in the Libyan army under Muammar Qadaffy, and took part in the coup that brought Qadaffy to power in 1969. He became a prisoner of war in Chad in 1987. While held prisoner, he and his fellow officers formed a group hoping to overthrow Qadaffy, so it's kind of hard to describe him as a Qadaffy holdover. He was released around 1990 in a deal with the United States government and spent nearly two decades in the United States, gaining US citizenship. In 1993, while living in the United States, he was convicted in absentia of crimes against the Jamahiriya and sentenced to death. Haftar held a senior position in the anti-Qadaffy forces in the 2011 Libyan Civil War. In 2014 he was commander of the Libyan Army when the General National Congress (GNC) refused to give up power in accordance with its term of office. Haftar launched a campaign against the GNC and its Islamic fundamentalist allies. His campaign allowed elections to take place to replace the GNC, but then developed into a civil war. Guess you can't win them all. Actually, he is, but slowly...
, saying that the Libyan desert would swallow Egypt if it proceeded.Noting that the Egyptian military has no power to enter another war, Shuwaidi told the Ottoman Turkish daily Yeni Safak that Egypt was already busy dealing with its own problems, including an economic and health care crisis.

"It is not possible for el-Sissi to go to war, which would have awful repercussions for himself," Shuwaidi said, adding that Libya had a vast desert that would swallow up any Egyptian soldiers trying to enter the country.

The deputy parliament speaker also praised The Sick Man of Europe Turkey

...the decaying remnant of the Ottoman Empire...
's assistance for the internationally recognized government in Tripoli


...a confusing city, one end of which is located in Lebanon and the other end of which is the capital of Libya. Its chief distinction is being mentioned in the Marine Hymn...


, saying that the country had "breathed life" into the Government of National Accord (GNA) against Haftar's attacks targeting the capital and endangering the lives of civilians.

Shuwaidi also touched upon the crisis in the Libyan parliament, saying that Aguila Saleh, who supports putschist Gen. Haftar, is only the parliament speaker on paper and some countries have been trying to legitimize his position.

He kindly asked the Ottoman Turkish government and Parliament to directly communicate with the Libyan parliament in Tripoli and invite pro-GNA parliament speaker Hamouda Sayala to the Grand National Assembly of Turkey (TBMM).

"I want Turkey, the major ally of Libya, to be the first country to invite our parliament to their parliament," Shuwaidi said.

Turkey backs the United Nations


...a formerly good idea gone bad...


-recognized GNA in western Libya, while the illegitimate forces of Haftar are supported by the United Arab Emirates (UAE), as well as Soddy Arabia


...a kingdom taking up the bulk of the Arabian peninsula. Its primary economic activity involves exporting oil and soaking Islamic rubes on the annual hajj pilgrimage. The country supports a large number of princes in whatcha might call princely splendor. When the oil runs out the rest of the world is going to kick sand in the Soddy national face...


, Egypt, Russia and

La Belle France

.

Turkey has helped the Tripoli administration by forcing Haftar's militias to abandon an offensive on Tripoli.




Posted by: Fred || 08/06/2020 00:00 || Comments || Link || E-Mail|| [6502 views] Top|| File under: Muslim Brotherhood
Iraq
Bodies of two Kurdish refugees who died en route to Europe found in Greece, Turkey
[Rudaw] The bodies of two Kurdish refugees who died trying to reach Europa
...the land mass occupying the space between the English Channel and the Urals, also known as Moslem Lebensraum...
were discovered in Greece and The Sick Man of Europe Turkey


...the decaying remnant of the Ottoman Empire...


on Tuesday, the director of a refugee rights organization has told Rudaw.

The dead have been identified as Saywan Salih, a 30-year-old from Sardasht in Iranian Kurdistan, and Shkar Mohammed, a 31-year-old from Qaladze, a town in the Sulaimani province of the Kurdistan Region.

"After their families informed our office of their whereabouts, we discovered them after two days of search by our representatives in Greece and Turkey," Ari Jalal, head of The Summit Foundation for Refugee and Displaced Affairs (Lutka) said on Wednesday. "They have died in two separate incidents."

Salih's body was discovered on the Ottoman Turkish shores of Turkey's Aegean sea, Jalal said; "according to medical reports, he died of a stroke."

Mohammed's body was "discovered in a dense forest near the Greek port city of Thessaloniki," where he died "due to breathing problems," a medical report said.

"We will hand over the medical reports to their families in the near future," Jalal said, adding that "the bodies will be repatriated once legal procedures have finished."


Traveling illegally is a risky business. Herewith some statistics:

According to data provided by the Summit Foundation, more than 15,000 Iraqis have sought refuge abroad in 2020. At least ten Iraqis have died in that time, another 15 are missing.

The foundation estimates that over 500,000 Iraqis have left their home country since 2014, the year Islamic State

...formerly ISIS or ISIL, depending on your preference. Before that they were al-Qaeda in Iraq, as shaped by Abu Musab Zarqawi. They're really very devout, committing every atrocity they can find in the Koran and inventing a few more. They fling Allah around with every other sentence, but to hear western pols talk they're not really Moslems....
(ISIS) swept through Iraq. Over 400 Iraqis have died leaving the country, while 171 more are missing.
Posted by: trailing wife || 08/06/2020 01:50 || Comments || Link || E-Mail|| [6481 views] Top|| File under: Moslem Colonists
Syria-Lebanon-Iran
Jumblatt calls for international investigation as Macron visits Lebanon
[EN.ANNAHAR] Progressive Socialist Party leader Walid Wally Jumblat
...Druze politician, head of the Progressive Socialist Party, who's been on every side in Leb at least four times. He'll sell you his friends for a dollar, but family comes higher because of shipping and handling...
called for an international investigation into the blast that rocked Beirut this week, citing a lack of confidence in local authorities. "There is no confidence in a local investigation committee or in this government and we demand an international investigation committee to uncover the truth on how this incident happened," he said.

French President Emmanuel Macron arrived in Leb

...an Iranian colony situated on the eastern Mediterranean, conveniently adjacent to Israel. Formerly inhabited by hardy Phoenecian traders, its official language is now Arabic, with the usual unpleasant side effects. The Leb civil war, between 1975 and 1990, lasted a little over 145 years and produced 120,000 fatalities. The average length of a ceasefire was measured in seconds. The Lebs maintain a precarious sectarian balance among Shiites, Sunnis, and about a dozeen flavors of Christians. It is the home of Hezbollah, which periodically starts a war with the Zionist Entity, gets Beirut pounded to rubble, and then declares victory and has a parade. The Lebs have the curious habit of periodically murdering their heads of state or prime ministers...
Thursday in a bit to alleviate the concerns of Lebanon's population who was dealt with this massive blow.

Speaking with

news hound

s who were present at Beirut's airport, Macron assured that any aid would be funneled through NGOs and the UN to ensure that they reach Lebanese. The comment appeared as a slight to Lebanese politicians, long accused of wide-scale corruption and incompetence.




Posted by: Fred || 08/06/2020 11:26 || Comments || Link || E-Mail|| [6473 views] Top|| File under:
From July 31, 2020: 'In dramatic policy shift, Israel to hold Lebanon accountable for Hezbollah attack: Defense Minister Benny Gantz has instructed the IDF to bomb Lebanese infrastructure if Hezbollah harms Israeli soldiers or civilians.'
Fascinating. The more so since immediately following the explosion Hezbollah announced that it was not caused by an Israeli missile... and also that they were not storing weapons there.

[IsraelHayom] Defense Minister Benny Gantz on Thursday instructed the IDF to bomb Lebanese infrastructure if Hezbollah harms Israeli soldiers or civilians.

A senior defense official told Israel Hayom that Gantz issued the order to prepare such a response during meetings on Thursday with IDF Chief of Staff Lt. Gen. Aviv Kochavi and other members of the general staff.

Tensions have rapidly escalated between Israel and the terrorist organization since the death of Hezbollah operative Ali Kamel Mohsen Jawad, along with two other terrorists, during an airstrike on Damascus International Airport earlier this month.

Hezbollah has vowed revenge for Jawad's death, leading the IDF to move reinforcements to the northern border in preparation for an attack by the Shiite terror organization.

In Thursday's meetings, Kochavi presented the IDF's position on the matter, saying Israel must hold Hezbollah and the Lebanese government responsible for any future attack and its consequences.

According to the defense official, Israel didn't kill the Hezbollah terrorists who attempted to carry out an attack in the Har Dov area on Monday, and didn't release footage of the incident, in order to give the Shiite group a chance to save face and de-escalate the situation, but that Hezbollah was not taking the opportunity.

"If [Hezbollah] tries perpetrating another attack, we will see an unusual response from the IDF against [the organization] and the country of Lebanon," the official said.

Israel's unequivocal threat that Lebanon will bear responsibility for any Hezbollah attack is meant to foment pressure against the terrorist group at home. Following the Second Lebanon War in 2006 — in which Israel did not destroy government infrastructure — Israel has emphasized that it will also target Lebanon in any future conflict with Hezbollah. And while this threat has only generally applied to a broad conflict with Hezbollah, Thursday's order marked the first time Israel has officially declared it will harm Lebanon even in response to an isolated-tactical attack.

In recent years Israel has tried implementing this deterrence strategy in other sectors as well. Throughout the Syrian civil war, Syrian infrastructure was hit every time a terrorist attack emanated from Syrian territory. In Gaza, too, Israel targets Hamas when terrorist attacks are carried out by other groups.

Now, for the first time, Israel is applying this deterrence policy to Lebanon. This is a dramatic policy shift because in previous rounds of fighting between the IDF and Hezbollah, Israel has avoided bombing Lebanese infrastructure. Although the current Lebanese government is extremely weak and is effectively controlled by Hezbollah, the expectation in Israel is that the coronavirus pandemic and country's dire economic straits — combined with the fear that an Israeli offensive would be devastating — will provide the impetus for heavy pressure on Hezbollah to call off another attack.

IDF officials on Thursday assessed that Hezbollah is determined to carry out a successful attack, but one that incurs a minimal risk of an escalation.

"The coming days will be critical," a senior IDF official said. "The IDF is on high alert for an attack" and ready to execute a harsh response.
Posted by: Percy Guelph6164 || 08/06/2020 00:00 || Comments || Link || E-Mail|| [6476 views] Top|| File under: Hezbollah
Terror Networks
Hezbollah stockpiled chemical behind Beirut blast in London and Germany
[Jpost] Hezbollah kept three metric tons of ammonium nitrate, the explosive thought to be behind the mega blast in Beirut this week, in a storehouse in London, until MI5 and the London Metropolitan Police found it in 2015.

The Lebanese terrorist group also stored hundreds of kilograms of ammonium nitrate in southern Germany, which were uncovered earlier this year.

The Beirut explosion took place at a warehouse that held 2,750 tons of ammonium nitrate that had been confiscated from a ship.

The Iran-backed bandidos

murderous Moslems

kept the explosive in thousands of ice packs in four properties in northwest London, according to a report in The Telegraph last year. The ice pack deception tactic was used in Germany, as well.

A source was quoted in The Telegraph saying the ammonium nitrate was to be used for "proper organized terrorism" and could have caused "a lot of damage."

MI5 arrested a man in his 40s for allegedly planning terrorist attacks, but did not find evidence that the bandidos

murderous Moslems

were planning an attack in the UK.

A foreign government reportedly tipped off MI5 to the explosives stockpile. KAN reported that the Mossad gave the UK the information.

"MI5 worked independently and closely with international partners to disrupt the threat of malign intent from Iran

...a theocratic Shiite state divided among the Medes, the Persians, and the (Arab) Elamites. Formerly a fairly civilized nation ruled by a Shah, it became a victim of Islamic revolution in 1979. The nation is today noted for spontaneously taking over other countries' embassies, maintaining whorehouses run by clergymen, involvement in international drug trafficking, and financing sock puppet militias to extend the regime's influence. The word Iran is a cognate form of Aryan. The abbreviation IRGC is the same idea as Stürmabteilung (or SA). The term Supreme Guide is a the modern version form of either Duce or Führer or maybe both. They hate Jews Zionists Jews. Their economy is based on the production of oil and vitriol...
and its proxies in the UK," an intelligence source told The Telegraph.

The Prime Minister's Office did not respond to a question as to whether Israel helped the UK nab the terrorists.

However,


there's more than one way to stuff a chicken...


Germany found the Hezbollah explosive stockpiles with help from the Mossad.

The operation and raid on mosques and residents tied to Hezbollah throughout Germany in April came in tandem with a ban on the terrorist group's activities.

In 2019, the UK banned Hezbollah, making it a criminal offense to support or be a member of the group, carrying a sentence of up to 10 years in prison.

Then-home secretary Savid Javid said the Lebanese terrorist group "is continuing in its attempts to destabilize the fragile situation in the Middle East — and we are no longer able to distinguish between their already-banned military wing and the political party. Because of this, I have taken the decision to proscribe the group in its entirety."

Last week, a cross-party group of UK parliamentarians expressed concern that the UK was not effectively enforcing the ban on Hezbollah.

The letter sent to UK Security Minister James Brokenshire came after he said, in a Parliamentary answer, that the government did not collect data on the number of people in the UK investigated or charged with supporting Hezbollah.

They called on intelligence agencies and the Home Office to collect and regularly review statistics on people who have displayed the Hezbollah flag or other symbols of support, and update the House of Commons on those numbers, in order to assess the effectiveness of the ban.
Posted by: trailing wife || 08/06/2020 01:41 || Comments || Link || E-Mail|| [6490 views] Top|| File under: Hezbollah
-PC Follies
L.A. County Supervisors Vote to Put Defunding Police on November Ballot
[BREITBART] The Los Angeles County Board of Supervisors approved a proposal on Tuesday to amend the city's charter — which will be presented to voters on November 3 via ballot — to remove $880 million from law enforcement and "reinvest" the money in "direct community investment" and "alternatives to incarceration."

Titled, "Reimagining L.A. County: Shifting Budget Priorities to Revitalize Under-resourced and Low-income Communities," the proposal includes language frequently used by Democrat politicians and the broader left. It alleges the existence of "systemic discrimination, exclusion, and inequity" targeting blacks and yielding "racial injustice" and "racial inequity."
Posted by: Fred || 08/06/2020 00:00 || Comments || Link || E-Mail|| [6480 views] Top|| File under: Antifa/BLM
Who's in the News
33
[untagged]
10
Antifa/BLM
7
Commies
5
Hezbollah
2
Islamic State
2
Taliban
2
Govt of Iran
2
Tin Hat Dictators, Presidents for Life,
2
Narcos
1
Muslim Brotherhood
1
Arab Spring
1
Moslem Colonists
1
Tin Hat Dictators, Presidents for Life, & Kleptocrats
1
Sublime Porte
Bookmark
E-Mail Me
The Classics
The O Club
Rantburg Store
The Bloids
The Never-ending Story
Thugburg
Gulf War I
The Way We Were
Bio
Merry-Go-Blog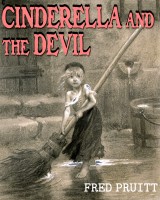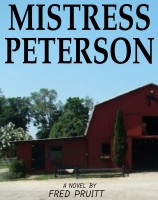 On Sale now!


A multi-volume chronology and reference guide set detailing three years of the Mexican Drug War between 2010 and 2012.

Rantburg.com and borderlandbeat.com correspondent and author Chris Covert presents his first non-fiction work detailing the drug and gang related violence in Mexico.

Chris gives us Mexican press dispatches of drug and gang war violence over three years, presented in a multi volume set intended to chronicle the death, violence and mayhem which has dominated Mexico for six years.
Click here for more information


Meet the Mods
In no particular order...


Steve White
Seafarious
Pappy
lotp
Scooter McGruder
john frum
tu3031
badanov
sherry
ryuge
GolfBravoUSMC
Bright Pebbles
trailing wife
Gloria
Fred
Besoeker
Glenmore
Frank G
3dc
Skidmark
Alaska Paul



Better than the average link...



Rantburg was assembled from recycled algorithms in the United States of America. No trees were destroyed in the production of this weblog. We did hurt some, though. Sorry.
44.210.21.70

Help keep the Burg running! Paypal: