-Lurid Crime Tales-
Philip Haney Murder Cover Up Update: Sheriff Waiting on FBI Analysis
[AmadorSheriff.org] On February 22, 2020 the Amador County Sheriff's Office released initial details regarding Philip Haney


... Obama era whistleblower about Homeland Security handling of jihadis. In 2016 he testified before the Senate Judiciary Committee, telling them he'd been ordered to delete hundreds of files about reputed associates of Islamic terrorist groups. Supposedly at the time of his death he was in talks with DHS management about returning to the agency...

being found deceased in our jurisdiction on February 21, 2020.

A forensic autopsy was scheduled and performed by forensic pathologists from the Sacramento County Coroner's Office. At that time, we reached out to the Federal Bureau of Investigation (FBI) to assist in analyzing documents, phone records, numerous thumb drives and a lap top that were recovered from the scene and Mr. Haney's RV. Those items and numerous other pieces of evidence, were turned over to the FBI. The FBI has performed a forensic examination of these items. We expect to receive these reports within the next few weeks.
The Sheriff's Office hopes to complete our review of the reports and compare the FBI's analysis with what we have already collected and analyzed within a few weeks after reciept.

Posted by: Woodrow || 08/01/2020 02:22 || Comments || Link || E-Mail|| [6494 views] Top|| File under:
-Land of the Free
Border-Wall Construction Can Continue, Supreme Court Says
[WSJ] The decision means that segments of the president's signature project likely will be completed before litigation is resolved.

The Supreme Court declined, 5-4, Friday to halt work on the border wall the Trump administration has been building without authorization from Congress, likely ensuring that more than 200 miles of the president's signature project will be completed before litigation over its legality is resolved.

Lower courts had found that President Trump exceeded his powers by declaring a national emergency and reallocating to the border-wall project $2.5 billion lawmakers had budgeted for other purposes.


Paywalled, so if you don't have a subscription, you'll need to drop the headline in the Google app.



Posted by: trailing wife || 08/01/2020 00:00 || Comments || Link || E-Mail|| [6485 views] Top|| File under: Human Trafficking
Army Sergeant Identified as Driver in Austin Protest Shooting
[PJMedia] The attorney for the man who shot armed protester Garrett Foster in Austin on the night of July 25 has been identified as an active-duty sergeant in the United States Army, reports the Austin American-Statesman. He is identified as Army Sgt. Daniel Perry. The AAS reports Perry was driving for a ride-hailing company on the night of the unpermitted protest. Foster was carrying an AK-47 rifle on the night of the protest.



Perry had dropped off a rider near Congress Avenue the night of the protest and drove toward a "hot spot" to wait for another client or food order. He turned right onto Congress Avenue near Fourth Street, the statement says.

When Perry turned on to Congress Avenue, he encountered the protest and several people began hitting his vehicle. The statement says Perry did not know a protest was happening that night.

Foster, whom Perry at first thought was a law enforcement official, approached his vehicle and motioned with an assault rifle for him to lower his window, the statement says. Perry realized after rolling down his window that Foster was not a member of law enforcement.

The statement says Foster began to raise his rifle at Perry. Witnesses have told the American-Statesman that Foster had his weapon pointed down.

Perry shot at Foster with a handgun he kept in his vehicle for protection, the statement says.


The fact that the protest was not permitted will be key to Perry's defense, should he face charges. Protests such as the one that took place on July 25 are not permitted and their routes are not published. Residents and visitors have no reliable way of knowing when or where protests will occur or how large the crowds may be. The protest on July 25 was taking place just before 10 p.m. on a Saturday night in the entertainment district of downtown Austin. Anyone encountering a crowd has little means of identifying who is in the crowd or what their intentions may be. Protests have repeatedly become violent mostly peaceful without warning, in Austin and many other cities, in the past two months.

In Perry's case, according to a source familiar with events that night and now the attorney representing the sergeant, he was earning extra money that night via ride-share and had just dropped off a ride when he turned south on Congress Ave. and encountered a crowd. Perry had the legal right to be in that place at that time, provided he was committing no crime and there is no evidence or indication that he was. He is a licensed handgun carrier, indicating a clean record. Texans must pass a criminal background check before earning a license to carry in the state.

Video recorded by the dashcam of another car just prior to the shooting indicates the crowd stopped and surrounded his car, refusing to allow him to pass. The crowd had no legal right to stop him from driving on a public street. He honked the car horn, which speaks to his intent. Had he intended to harm anyone, he was driving a car that he could have used to strike members of the crowd.

The crowd reportedly began striking his car, and protester Garrett Foster approached with his AK-47 and motioned Perry to roll down his window with his rifle — which may mean he pointed the rifle at Perry in making that motion. Openly carrying a rifle is legal in Texas, but Foster had no legal right to demand Perry take any action.

Firearms training, including that which Foster would have received during his brief military career, instructs carriers to never point their weapon at another individual unless intending to shoot.

Texas castle law going back more than a decade covers individuals in their vehicles who believe their life is in danger. It places no responsibility on drivers to retreat, and in Perry's case, the crowd would not allow him to, before using force up to and including deadly force to defend themselves.
Posted by: trailing wife || 08/01/2020 00:00 || Comments || Link || E-Mail|| [6485 views] Top|| File under: Antifa/BLM
Afghanistan
Ghani Orders Release of 500 Taliban Prisoners
[ToloNews] President Ashraf Ghani
...former chancellor of Kabul University, now president of Afghanistan. Before returning to Afghanistan in 2002 he was a scholar of political science and anthropology. He worked at the World Bank working on international development assistance. As Finance Minister of Afghanistan between July 2002 and December 2004, he led Afghanistan's attempted economic recovery until the Karzais stole all the money...
, addressing the nation on Eid on Friday, ordered the release of 500 Taliban

...mindless ferocity in a turban...
prisoners in response to the group's three-day ceasefire announcement, and said he hoped the truce will extend.

Ghani said the 500 prisoners are not part of the list given to the Afghan government by the Taliban and that these inmates will be released within the next four days.

According to Ghani, the Afghan government has so far released 4,600 Taliban prisoners.

"We are doing this because the government of the Islamic Theocratic Republic of Afghanistan has removed all barriers from the way of peace and 500 Taliban (prisoners) will be released by the fourth day of Eid in exchange for the release of captives of the security and defense forces and civilians who are with the Taliban," Ghani clarified.

Ghani said he does not have the right to decide on the release of those 400 Taliban prisoners on the Taliban's list who are accused of serious crimes. Therefore, Ghani said, he will call a Loya Jirga, a grand assembly of Afghan elders, to decide on the release of the 400 Taliban prisoners.

"The president of the Islamic Theocratic Republic of Afghanistan does not have the authority to decide on the release of 400 Taliban prisoners whose names are on the list provided by the Taliban," Ghani said. "But this does not mean that we provide a negative response to the release of all these prisoners. I should consult with the nation about the fate of the 400 prisoners and I have invited the consultative Loya Jirga (the grand assembly) so that we can make a decision in this respect based on the consultation of the people's representatives."

Ghani said the Afghan government has a strong position both in war and in peace.

"I have repeatedly called on the Taliban to start talks with the negotiation team of the Islamic Theocratic Republic of Afghanistan at the earliest. Decisions will be made about the remaining prisoners during the negotiations," Ghani added.

He said that COVID-19 is still a threat, therefore, people should observe health advice during Eid.

"I want to assure all that the Afghan government has effective plans on hand to overcome the current situation, and we are seeing movement in all the sectors," he said.

The president vowed to fight the endemic corruption in public offices and boost security in the country.

This comes as the Taliban also completed the release of 1,000 prisoners called for in the peace agreement signed in Doha.

A

front man

of the group, Suhail Shaheen, said on Twitter that they freed 82 prisoners on Thursday, bringing the total released by the Taliban to 1,005.
Posted by: trailing wife || 08/01/2020 00:00 || Comments || Link || E-Mail|| [6496 views] Top|| File under: Taliban
Cyber
Florida Teenager Is Charged as 'Mastermind' of Twitter Hack
[EN.ALGHADEER.TV] A Florida teenager was arrested early Friday in connection with the recent high-profile hack of 130 Twitter accounts, including the accounts of celebrities like former Vice President Joseph R. Biden Jr. and the Silicon Valley mogul Elon Musk. Graham Ivan Clark, 17, was the "

criminal mastermind

, " state officials said, of a hack that turned into an embarrassment for Twitter and called into question the security provided by a range of tech companies.

Federal authorities were already tracking Mr. Clark before the Twitter hack. In April, the Secret Service seized over $700,000 worth of Bitcoin from him, according to legal documents. The Tampa youth faces 30 felony charges, including fraud, and is being charged as an adult.

The Twitter hack began on July 15 as an effort to steal and sell unusual user names. It quickly escalated, as the hackers took over accounts belonging to cryptocurrency companies and celebrities. The scheme netted Bitcoin worth more than $180,000.

The hackers tweeted from 45 of the accounts, accessed the direct messages of 36 accounts, and downloaded full information from seven accounts. They gained access to internal Twitter systems by stealing login information from employees, then used their access to reset passwords on the accounts.

"We appreciate the swift actions of law enforcement in this investigation and will continue to cooperate as the case progresses," a Twitter

front man

said.

Hackers involved in the breach told The New York Times


...which still proudly displays Walter Duranty's Pulitzer prize...
that they had been quietly selling stolen user names when one person involved in the group suddenly launched the Bitcoin scam before disappearing.

"Working together, we will hold this defendant accountable," said Andrew Warren, the state attorney of Hillsborough County, Fla., in a statement. "Scamming people out of their hard-earned money is always wrong. Whether you're taking advantage of someone in person or on the internet, trying to steal their cash or their cryptocurrency — it's a fraud, it's illegal, and you won't get away with it."

Posted by: Fred || 08/01/2020 00:00 || Comments || Link || E-Mail|| [6495 views] Top|| File under:
Europe
German population of migrant background rises to 21 million
[DW] Germany saw a 2.1% increase in the population with a migrant background in 2019, though the rate of increase was the least rapid since 2011. The largest group hails from The Sick Man of Europe Turkey


...the only place on the face of the earth that misses the Ottoman Empire...


, around one in three are from the EU.

The share of people with a migrant background in Germany rose to 21.2 million last year, the Federal Statistical Office said in a report on Tuesday. They represent roughly 26% of Germany's population.

The figure represented a 2.1% increase from the previous year, but it was the slowest rise in people with a migration background since 2011.

In Germany, a person is considered to have a ''migration background'' (Migrationshintergrund) if they, or at least one of their parents, were born without German citizenship. Being born in Germany is not an automatic qualification for citizenship as in some countries, although in the majority of cases, eight years residence will suffice.

Of the 21.2 million people with a migrant background, just over half were born as German citizens, meaning at least one of their parents had become or was a German citizen.

EUROPEANS FORM MAJORITY
Some 65% of all people with a migrant background came from another European country. Of these, roughly, 7.5 million (35%) people with migrant background came from a fellow EU member state.

Asians accounted for 4.6 million people or 22% of all inhabitants with a migrant background. Some 3.2 million (15%) came from the Middle East and just under 1 million people (5%) had roots in Africa. A little over half a million people (3%) came from North, Central and South America and Australia.

The largest single group, forming some 13% of people with a migrant background, originated from Turkey. Those from Poland and Russia followed respectively.

Location varied significantly, with a higher share of people with migrant backgrounds clustered in the west. The northwestern city-state of Bremen has the highest figures, with 36.5% of its total population having a migrant background. In contrast, the eastern state of Thuringia had only 7.8%.

MOSLEM COLONISTS MIGRANTS STILL IN DEMAND
Petra Bendel, chairwoman of the Expert Council of German Foundations for Integration and Migration (SVR), said that Germany would continue to rely on migration for the foreseeable future, even in light of the coronavirus (aka COVID19 or Chinese Plague)

...the twenty first century equivalent of bubonic plague, only instead of killing off a third of the population of Europe it kills 3.4 percent of those who notice they have it. It seems to be fond of the elderly, especially Iranian politicians and holy men...
pandemic.

Bendel said migration was the key to solving the problem of "demographic shrinkage of the population." Despite rising slightly in recent years, Germany has consistently had one of the world's lowest birth rates since the end of the second World War.

But the study also showed that, as migrants colonists settle in Germany, many lagged behind the German population on high-paying jobs and qualifications.

"People with a migration background are clearly over-represented in cleaning jobs, warehousing, food production and care for the elderly," the SVR chairwoman said. "In the future we will continue to need more skilled workers."

Posted by: trailing wife || 08/01/2020 00:00 || Comments || Link || E-Mail|| [6505 views] Top|| File under: Moslem Colonists
Home Front: WoT
Duplicate with additive comments - Boston Bomber Has Death Sentence Overturned By Appeals Court
[Red State] An appeals court has overturned the death sentence of Boston Marathon bomber Dzhorkhar Tsarnaev in a shocking decision that reopens a deep wound at a time when America can barely afford more tragedy.


All of this coming as absolutely no surprise. It was so very long ago. Memory hole rules must surely apply.


Tsarnaev and his brother killed two people and wounded over 250 more in a bomb attack at the finish line of the Boston Marathon in 2013. An intense city-wide manhunt led to the capture and eventual conviction of Tsarnaev after Boston police discovered him wounded and hiding in a boat stored at a Boston residence. His brother was killed in a shootout with police.

The overturning of the sentence does not necessarily mean the Islamic terrorist will not ever face the death penalty. The appeals court upheld all the convictions but another trial will be needed to determine the validity of a death sentence.
Posted by: Besoeker || 08/01/2020 07:13 || Comments || Link || E-Mail|| [6474 views] Top|| File under:
Court overturns death sentence of Boston Marathon bomber Dzhokhar Tsarnaev
"Speedbump is still dead"
[NY Post] An appellate court has tossed the death sentence and overturned three of the convictions of 2013 Boston Marathon bomber Dzhokhar Tsarnaev.

The ruling will not result in Tsarnaev, 26, being freed, and the death penalty can now be revisited in a penalty-phase trial do-over.

If federal prosecutors do not pursue a second penalty-phase trial, Tsarnaev will remain imprisoned on multiple life sentences that are not affected by Friday's ruling.

"Dzhokhar Tsarnaev will remain confined to prison for the rest of his life, with the only remaining question being whether the government will end his life by executing him," the ruling read.

Tsarnaev is currently in a federal "supermax" prison in Colorado.


Are Epstein's jailers still available?
Posted by: Frank G || 08/01/2020 00:00 || Comments || Link || E-Mail|| [6471 views] Top|| File under:
Who's in the News
26
[untagged]
6
Commies
4
Antifa/BLM
3
Govt of Iran
2
Moslem Colonists
2
Islamic State
2
Hezbollah
2
Human Trafficking
2
Govt of Pakistan
1
Sublime Porte
1
Muslim Brotherhood
1
Taliban
1
Boko Haram (ISIS)
1
Abu Sayyaf (ISIS)
1
Govt of Iraq
Bookmark
E-Mail Me
The Classics
The O Club
Rantburg Store
The Bloids
The Never-ending Story
Thugburg
Gulf War I
The Way We Were
Bio
Merry-Go-Blog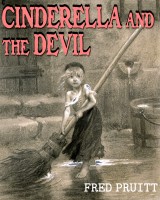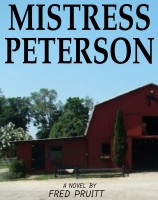 On Sale now!


A multi-volume chronology and reference guide set detailing three years of the Mexican Drug War between 2010 and 2012.

Rantburg.com and borderlandbeat.com correspondent and author Chris Covert presents his first non-fiction work detailing the drug and gang related violence in Mexico.

Chris gives us Mexican press dispatches of drug and gang war violence over three years, presented in a multi volume set intended to chronicle the death, violence and mayhem which has dominated Mexico for six years.
Click here for more information


Meet the Mods
In no particular order...


Steve White
Seafarious
Pappy
lotp
Scooter McGruder
john frum
tu3031
badanov
sherry
ryuge
GolfBravoUSMC
Bright Pebbles
trailing wife
Gloria
Fred
Besoeker
Glenmore
Frank G
3dc
Skidmark
Alaska Paul



Better than the average link...



Rantburg was assembled from recycled algorithms in the United States of America. No trees were destroyed in the production of this weblog. We did hurt some, though. Sorry.
3.229.124.74

Help keep the Burg running! Paypal: