-War on Police-
NYPD disciplinary records are disclosed for nearly 4,000 active officers that show 20,000 substantiated allegations of abuse of authority and 244 chokeholds
[Daily Mail, where America gets its news]
ProPublica published The NYPD Files, a database disclosing the disciplinary records of nearly 4,000 officers and 12,056 complaints


The database only includes active duty officers who've had at least one substantiated allegation


It excludes allegations deemed 'unfounded' by the Civilian Complaint Review Board in New York


A federal judge on Wednesday blocked the CCRB, the police department and other entities from disclosing disciplinary records


Critics have argued that the public seeing unproven or false complaints could worsen civilian-officer relationships


Supporters have noted a long history of poor transparency from the NYPD while protected under the recently scraped 50-A law
Posted by: Skidmark || 07/27/2020 09:49 || Comments || Link || E-Mail|| [6486 views] Top|| File under:
Africa North
"The Nile Is Ours!" Ethiopia Tweet Outrages Egypt As Giant Upstream Dam Being Filled In
[ZH] A week ago Ethiopia took the hugely controversial step of initiating filling the reservoir behind the 'Great Ethiopian Renaissance Dam', further enraging Egypt which says the project will devastate its economy, farming, and ecosystem bound up with the Nile River downstream.

Ethiopia days ago added further fuel to the fire when the country's foreign minister tweeted in the national language, Amharic, that "The Nile is Ours".

Ethiopian Foreign Minister Gedu Andargachew's tweet read as follows: "Congratulations! It was the Nile River and the river became a lake. It will no longer flow into the river. Ethiopia will have all the development it wants from it. In fact the Nile is ours!"

International reports suggest the Ethiopians plan to fill the dam's reservoir within a period of three years.

Once the effects of the dam are felt by the Egyptian population, which some analysts fear could lead to famine given the central importance a healthfully flowing Nile plays to to Egyptian agriculture, Cairo will be pressured to possibly take military action. Andargachew's tweet has certainly intensified the standoff.

Needless to say, the Nile has been Egypt's lifeline for thousands of years and the largely desert climate country's greatest natural resource.

It is estimated that some 85 percent of the water reaching Egypt comes via the Blue Nile tributary. But this is precisely where Ethiopia has constructed its massive dam.

The dam is an officially funded project of the Ethiopian government.
Posted by: Frank G || 07/27/2020 09:07 || Comments || Link || E-Mail|| [6491 views] Top|| File under:
First Arab country acquires new Chinese missile system
[al Masdar] China has started exporting the third generation of their Red Arrow-12 anti-tank systems, also known as the HJ-12.

According to the China Defense website, Algeria has become the first Arab country to obtain the upgraded Chinese anti-tank system.

Not surprisingly, the Algerian military has long-standing relationships with the Chinese military-industrial complex. It has bought from China self-propelled howitzers, mortars, and multiple missile launch systems, as well as reconnaissance and attack drones and marine equipment.

According to military experts, HJ-12 will replace the old Soviet complexes that were developed in the first half of the 1970s.

The Red Arrow-12 is one of the systems that operates on the "launch and forget" principle. It was first shown in 2014.

The total mass reaches 22 kg. The missile itself weighs 17 kilograms, and another 5 kilograms is a target, and it has thermal imaging channels, day and night, in addition to a laser range finder. The total length of the launch container is 1200 mm.

Dimensions and weight allow this weapon to be used from the shoulder. The maximum shooting range in daylight conditions is 4,000 meters, at night it drops to 2,000 meters.
Posted by: Clem || 07/27/2020 00:00 || Comments || Link || E-Mail|| [6472 views] Top|| File under: Commies
Africa Subsaharan
Turkey signs military cooperation agreement with Niger
Yellowcake Uranium?


[ALMASDARNEWS] A Russian think tank reported on Sunday, that The Sick Man of Europe Turkey

...the occupiers of Greek Asia Minor...
has allegedly concluded a military cooperation agreement with a country bordering Libya.

According to Eurasia Political Studies website, "Katehon", who quoted private sources in the Libyan Government of National Accord (GNA), Turkey had signed a military cooperation agreement with the country of Niger, which is located at the southern border of Libya.

The site indicated that this agreement between Turkey and Niger will strengthen Ankara's control in the region, as the latter will support African countries, especially the Sahel countries, to be more effective in the issue of resolving the Libyan crisis.

A Libyan political analyst said to the site: "Niger suffers a lot at all levels from the stalling of its relations with Libya, especially the economically. Hence, Turkey will be an ally and support the African country on the one hand, and this agreement can also enable the Ottoman Turkish government to gain access to heart of Africa, so it is possible that this military agreement can pave the way to reduce French influence and reduce the chances of French military threats. "

In the same context, the Libyan expert, Ismail Bezinka, said that "the signing of the military agreement between the two countries will be in the interest of both parties, as Turkey will benefit through its expansion inside the country, and Niger in playing a greater role in the file of the neighboring country, Libya, as well as major economic benefits."
Posted by: Fred || 07/27/2020 00:00 || Comments || Link || E-Mail|| [6484 views] Top|| File under: Sublime Porte
Caucasus/Russia/Central Asia
Azerbaijani community of the Nagorno Garabagh region of Azerbaijan calls on our compatriots not to succumb to provocation
[APA.AZ] The Azerbaijani community of the Nagorno Garabagh region of the Republic of Azerbaijan has issued a statement, the Community told APA.\

According to the Community, against the background of the military aggression carried out by the Armenian Armed Forces in the direction of the Tovuz region of Azerbaijan in recent days, barbaric attacks have been organized by radical Armenian groups against our diplomatic missions and compatriots in various countries around the world.

The statement reads that all this is the result of the policy of Azerbaijanphobia pursued by the Armenian leadership for years, and the current Pashinyan government encourages it: "Hate campaigns targeting Azerbaijanis in the past have resulted in ethnic cleansing of the Azerbaijani people from their ancestral lands where they have lived for centuries. Unfortunately, we are now witnessing another campaign of hatred against the Azerbaijani people. But the plans of the Armenian leadership to seize new territory from the Republic of Azerbaijan, instilling hatred against us, will fail this time and have the opposite effect. Our statements and calls in support of the settlement of the Armenian-Azerbaijani conflict have not only been rejected by Armenia, but also our existence has been denied and we have been subjected to hateful messages by the Armenian leadership. We are extremely inspired by the civic position of our compatriots around the world. We are proud of all our Azerbaijani brothers and sisters, who stand firmly in front of ASALA-minded Armenians, who look at the Azerbaijani flag with hatred, both in the trenches and abroad! We call on our dear compatriots to act calmly without cuccumbing to Armenian provocations and to protect themselves from possible Armenian terrorist attacks. "
Posted by: Fred || 07/27/2020 00:00 || Comments || Link || E-Mail|| [6466 views] Top|| File under:
Cyber
Twitter users call for 48 hour boycott of site due to antisemitism
Those who hate Jews often aren't keen on Christians — and half the time loathe Persons of Pallor as a matter of principle.

[Jpost] The campaign was sparked over the lack of action taken against British rapper Wiley, who made several antisemitic comments on the platform.

Prominent Twitter users are calling for a 48 hour boycott of the social media platform starting Monday, July 27 at 9 a.m. GMT following the site's refusal to take satisfactory action against antisemitism.

Using the hashtag #NoSafeSpaceForJewHate and backed by a number of prominent users including writers, politicians and other celebrities, the new campaign is fueled by frustration felt by many Twitter users over the lack of action taken against antisemitism on the site, despite the platform's claims of being against racism.

The campaign was sparked over the lack of action taken against British rapper Wiley, who made several antisemitic comments on the platform.

"If you work for a company owned by 2 Jewish men and you challenge the Jewish community in anyway of course you will get fired," Wiley wrote and then added, "Infact [sic] there are 2 sets of people who nobody has really wanted to challenge #Jewish & #KKK but being in business for 20 years you start to undestand [sic] why."

Wiley faced repercussions for his actions, with his longtime manager cutting ties with him and with police launching an investigation.

However,


there's more than one way to skin a cat...


Twitter merely gave his account a suspension, and many of his antisemitic comments remain on the platform.

However,


there's more than one way to skin a cat...


this is not an isolated incident, with the rapper being only one of many prominent accounts with large followings to receive little to no punishment for their antisemitic posts. It also comes after a controversy where the platform would lock the accounts of users who displayed the Star of David in their profile pictures, labeling it "hateful imagery."

As a result, many prominent Twitter users have resolved to take action.

"Twitter has allowed @WileyCEO 48 hours of pure race hate. His tweets are still up," British actress Tracy-Ann Oberman tweeted. She added that Twitter CEO Jack Dorsey "has to stick by their remit of anti-racism. Silence is complicity."

"I stand with my Jewish brethren in solidarity," tweeted prominent British

Moslem

activist Maajid Nawaz.

"The message needs to be clear, that @Twitter must review its internal processes immediately, start blocking antisemitic accounts and radically improve its protection for its users from racism," Labour Against Antisemitism tweeted.

In addition, several UK parliamentarians from the Conservative Party also voiced their support of the boycott.

"Twitter has failed to adequately act against anti-Jewish racism on their platform & allowed people like Wiley to spread their poison. So we say: #NoSafeSpaceForJewHate," MP Robert Largan tweeted.

"I will be joining this walkout. Twitter would be a much nicer place without hatred and racism," MP Jane Stevenson wrote.

"I will be joining the 48 hour walkout," MP Alicia Kearns wrote. "Twitter shouldn't fail to act when faced with blatant hatred and racism. I reported the hate. Users agree to certain terms & conditions as community members but the sickening antisemitism we see doesn't seem to count."

From the Labour Party, MP Tonia Antoniazzi wrote "This has to stop. I'll be joining the protest."

"The action we are announcing today is to show that the Jewish community and its allies have had enough of platforms like Twitter acting as loudspeakers for antisemitism, amplifying the hatred of Jews to millions of other social media users," a spokesperson for the campaign told the Jewish Chronicle.

"As soon as Wiley began posting his antisemitic tweets on Friday Twitter was flooded with requests to have his account taken down. In response Twitter deleted a couple of his tweets and gave the grime star a brief suspension. It was a completely inadequate response.

"Unless there is an immediate change in how Twitter operates then there will be further action, including legal action, against the organization."
Posted by: trailing wife || 07/27/2020 03:31 || Comments || Link || E-Mail|| [6469 views] Top|| File under:
The Grand Turk
Erdogan: Turkish intelligence conducts world-scale works
[APA.AZ] The Ottoman Turkish Intelligence Organization (MIT) has conducted world-scale works on various areas, The Sick Man of Europe Turkey


...Qatar's satrapy in Asia Minor...


's president said on Sunday, APA reports citing Anadolu Agency."Ottoman Turkish Intelligence Organization conducts works on areas of cryptology, cyber, satellite, and signal intelligence all around the world," His Enormity, Sultan Recep Tayyip Erdogan the First

...Turkey's version of Mohammed Morsi but they voted him back in so they deserve him. It's a sin, a shame, and a felony to insult the president of Turkey. In Anatolia did Recep Bey a stately Presidential Palace decree, that has 1100 rooms. That's 968 more than in the White House, 400 more than in Versailles, and 325 more than Buckingham Palace, so you know who's really more important...
told the opening ceremony of a new service building of MIT in Istanbul.


"We have a really fast internet connection and Satellite TV"


"The activity capacity of terrorist organizations in Istanbul declined considerably thanks to the close cooperation between the organization and other security institutions," he added.

Turkey produces technologies with its national resources, Erdogan stressed, and said a nation without intelligence is doomed to disappear.

"It is not coincidence that MIT is one of the first institutions being targeted during the historic struggle our country has been exerting for a while," he said, highlighting the importance of intelligence services especially when the use of information turned into an effective weapon.

He added that Turkey develops a more effective national security system to eliminate threats that the country faces.

Erdogan also stressed that MIT has so far ensured repatriation of over 100 members of the Fetullah Terrorist Organization (FETO) to Turkey.

FETO and its US-based leader Fetullah Gulen orchestrated the defeated coup of July 15, 2016, which left 251 people martyred and nearly 2,200 injured.

Turkey accuses FETO of being behind a long-running campaign to overthrow the state through the infiltration of Ottoman Turkish institutions, particularly the military, police and judiciary.




Posted by: Fred || 07/27/2020 00:00 || Comments || Link || E-Mail|| [6466 views] Top|| File under: Sublime Porte
India-Pakistan
Indian Embassy: Visas Provided for Afghan Sikhs
[ToloNews] The Indian embassy in Kabul said Sunday that Afghan Sikhs and Hindus have been helped by the Indian government to get visas for India.

"Travel of some members of the Hindu and Sikh Community, interested in moving to India, was...facilitated," the embassy tweeted, along with a notice that the "eighth batch" of stranded Indians had left Kabul for Delhi.

The Afghan Sikhs received the visas from the Indian embassy in Kabul on Saturday, according to media source Indian Express.

This comes after an attack in March on a Sikh place of worship in Kabul in which 25 people were killed and more than eight others were

maimed

.

The Indian Express quoted Chhabol Singh, a community leader in Kabul, saying that those who received visas included Nidan Singh Sachdeva, who was

kidnapped

from a gurdwara in Paktia province last month and then released, and a teenage girl who was recently rescued from an alleged attempt at forced conversion and marriage.

Nidan Singh was kidnapped in Paktia province during June and was released from captivity by the cooperation of the

Afghan cops

and with the mediation of tribal elders.

According to Chhabol Singh the embassy granted them six month visas.

The report says that they reached New Delhi on Sunday.

An investigation by TOLOnews in June 2016 found that the Sikh and Hindu population numbered 220,000 in the 1980s.

That number dropped sharply to 15,000 when the mujahideen was in power during the 1990's and remained at that level during the Taliban

...mindless ferocity in a turban...
regime. It is now estimated that only 1,350 Hindus and Sikhs remain in the country.


Posted by: trailing wife || 07/27/2020 01:53 || Comments || Link || E-Mail|| [6469 views] Top|| File under:
Israel-Palestine-Jordan
Senior Hamas official contracts COVID-19
[IsraelTimes] Senior

Hamas, a contraction of the Arabic words for "frothing at the mouth",

official Maher Salah has been infected with the novel coronavirus (aka COVID19 or Chinese Plague)

...the twenty first century equivalent of bubonic plague, only instead of killing off a third of the population of Europe it kills 3.4 percent of those who notice they have it. It seems to be fond of the elderly, especially Iranian politicians and holy men...
, the terror group says in a statement.

Salah, who is Hamas's director of diaspora affairs, remains in good health, Hamas says.

It was not clear where Salah is currently based. In Gazoo
...Hellhole adjunct to Israel and Egypt's Sinai Peninsula, inhabited by Gazooks. The place was acquired in the wake of the 1967 War and then presented to Paleostinian control in 2006 by Ariel Sharon, who had entered his dotage. It is currently ruled with an iron fist by Hamaswith about the living conditions you'd expect. It periodically attacks the Hated Zionist Entity whenever Iran needs a ruckus created or the hard boyz get bored, getting thumped by the IDF in return. The ruling turbans then wave the bloody shirt and holler loudly about oppression and disproportionate response...
, only three active cases of the novel coronavirus remain, all of which have been successfully contained in quarantine centers for new arrivals to the Gaza Strip.
Posted by: trailing wife || 07/27/2020 03:31 || Comments || Link || E-Mail|| [6480 views] Top|| File under: Hamas
Syria and Lebanon will bear responsibility for any attack against Israel: Israeli MoD
[ALMASDARNEWS] The Israeli Defense Minister, Benny Gantz, warned on Saturday evening, that Leb

...an Iranian colony situated on the eastern Mediterranean, conveniently adjacent to Israel. Formerly inhabited by hardy Phoenecian traders, its official language is now Arabic, with the usual unpleasant side effects. The Leb civil war, between 1975 and 1990, lasted a little over 145 years and produced 120,000 fatalities. The average length of a ceasefire was measured in seconds. The Lebs maintain a precarious sectarian balance among Shiites, Sunnis, and about a dozeen flavors of Christians. It is the home of Hezbollah, which periodically starts a war with the Zionist Entity, gets Beirut pounded to rubble, and then declares victory and has a parade. The Lebs have the curious habit of periodically murdering their heads of state or prime ministers...
and Syria bear the direct responsibility for any attack emanating from their lands.The Hebrew-language Channel 13 TV on Saturday evening quoted Gantz as saying that he warns the two countries against a reaction or offensive operations against Israel, at a time when the Israeli Defense Forces (IDF) have been placed on high alert in the Northern Region.

Gantz 's comments came in response to the report presented to him by the Chief of the General Staff, General Aviv Kochavi, and the head of the Military Intelligence Division (Aman), General Tamir Haman, during their inspection of the northern front, with the aim of giving an assessment of the situation regarding the continued state of alert on the northern Israeli borders.

The Israeli Minister of Defense stressed that his country will not allow any violation of its

illusory sovereignty

and that the Israeli army and all the security establishment will abort any threat to the citizens of Israel, noting that the countries of Lebanon and Syria will bear direct responsibility for any retaliatory action emanating from their lands.

This warning comes in light of the tensions on the Israeli-Lebanese border, after the killing of a Hezbollah member last week.




Posted by: Fred || 07/27/2020 00:00 || Comments || Link || E-Mail|| [6467 views] Top|| File under: Hezbollah
Who's in the News
32
[untagged]
11
Antifa/BLM
6
Commies
5
Sublime Porte
2
Hezbollah
2
Islamic State
2
Govt of Iran
2
Hamas
1
Houthis
1
Narcos
1
Taliban
1
Arab Spring
1
Boko Haram (ISIS)
1
Fatah
1
Govt of Iran Proxies
1
Govt of Iraq
1
Govt of Sudan
1
Govt of Syria
Bookmark
E-Mail Me
The Classics
The O Club
Rantburg Store
The Bloids
The Never-ending Story
Thugburg
Gulf War I
The Way We Were
Bio
Merry-Go-Blog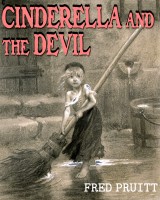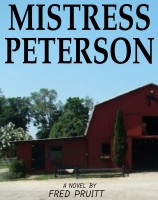 On Sale now!


A multi-volume chronology and reference guide set detailing three years of the Mexican Drug War between 2010 and 2012.

Rantburg.com and borderlandbeat.com correspondent and author Chris Covert presents his first non-fiction work detailing the drug and gang related violence in Mexico.

Chris gives us Mexican press dispatches of drug and gang war violence over three years, presented in a multi volume set intended to chronicle the death, violence and mayhem which has dominated Mexico for six years.
Click here for more information


Meet the Mods
In no particular order...


Steve White
Seafarious
Pappy
lotp
Scooter McGruder
john frum
tu3031
badanov
sherry
ryuge
GolfBravoUSMC
Bright Pebbles
trailing wife
Gloria
Fred
Besoeker
Glenmore
Frank G
3dc
Skidmark
Alaska Paul



Better than the average link...



Rantburg was assembled from recycled algorithms in the United States of America. No trees were destroyed in the production of this weblog. We did hurt some, though. Sorry.
18.212.120.195

Help keep the Burg running! Paypal: