-Short Attention Span Theater-
Jewish group asks head of Philadelphia NAACP to resign after anti-Semitic Facebook post
[WPVI] The NAACP and the Jewish Federation of Greater Philadelphia have a long history of working together to combat racism and bigotry.

So, Jewish leaders say it was shocking to learn Rodney Muhammad, the president of the Philadelphia Chapter of the NAACP, had shared an anti-Semitic post on his Facebook page. They are now calling for his resignation.

"Disgusting, unbelievably wrong thing to do," said Steve Rosenberg, the chief operating officer of the Jewish Federation of Greater Philadelphia.

An image allegedly posted by Muhammad showed images of actor and rapper Ice Cube, Philadelphia Eagles star DeSean Jackson and TV host Nick Cannon - all three who have recently made anti-Semitic posts - and a man crushing people with his hand with the words: "To learn who rules over you, simply find out who you are not allowed to criticize."


Something about glass houses and throwing stones would fit nicely here...

"A horribly disgusting image of DeSean Jackson and an image of a hook-nosed Jewish man pushing people down," said Rosenberg. "To call the Jewish people oppressors with everything that we had to overcome over all these years is wrong in every level."

The post and any reference to it have since been taken down.

Action News reached out to Muhammad, but did not hear back.

On the Facebook page of Billy Penn, the media outlet which brought the matter to light, said, "After sharing an anti-Semitic meme on Facebook, Philly NAACP President Rodney Muhammad said he was trying to show support for DeSean Jackson,


...who was being castigated for Joo hatred...

and didn't realize the image was offensive."


Didn't realize. Gotcha.

"He did try to walk it back a little bit, but the apology was not really a very good one. Anybody would be able to look at that and see that it's an offensive image," said Rosenberg.
Posted by: trailing wife || 07/26/2020 00:00 || Comments || Link || E-Mail|| [6486 views] Top|| File under:
Africa Horn
Somalia's parliament ousts prime minister in no-confidence vote
[Al Ahram] Somalia's parliament ousted Prime Minister Hassan Ali Khaire in a no-confidence vote on Saturday, the speaker of the house said, due to criticism of his efforts to tighten security in the country.The vote also followed a dispute over the timing of a national election. Khaire, President Mohammed Abdullahi Mohammed and the heads of regional governments have been in talks this week to try to agree if it should go ahead in February 2021.

Lawmakers voted 170-8 to remove Khaire from office, parliamentary speaker Mohammed Mursal Sheikh Abdirahman said.

"The prime minister failed to establish national security forces to tighten security for the federal and state governments," he said.

Khaire, a former oil company executive, was not immediately available for a comment.

President Mohammed, said in a statement carried on state radio that he had accepted the decision of

politician

s to remove Khaire, citing the need to preserve the unity of the various arms of government.

"He will soon appoint a new prime minister," said the statement posted on the state radio's website.




Posted by: Fred || 07/26/2020 00:00 || Comments || Link || E-Mail|| [6500 views] Top|| File under:
Africa North
Tunisia president chooses new prime minister amid hopes of ending political crisis
[Al Ahram] Tunisian President Kais Saied on Saturday designated the interior minister as the new prime minister to succeed Elyes Fakhfakh, who resigned over allegations of a conflict of interest, the state news agency said.
... and if you can't believe the state news agency who can you believe?
New premier Hichem Mechichi, an independent, now has a month to form a government capable of winning a confidence vote in parliament by a simple majority, or the president will dissolve parliament and call for another election with urgent economic decisions hanging over Tunisia.


When the party of the second part is the local branch of the Muslim Brotherhood, it doesn't end until the train reaches their preferred station.
Posted by: Fred || 07/26/2020 00:00 || Comments || Link || E-Mail|| [6469 views] Top|| File under: Arab Spring
Africa Subsaharan
Burkina opposition head Diabre chosen to run for president
[Al Ahram] Burkina Faso


...The country in west Africa that they put where Upper Volta used to be. Its capital is Oogadooga, or something like that. Its president is currently Blaise Compaoré, who took office in 1987 and will leave office feet first, one way or the other...


's main opposition leader Zephirin Diabre was chosen Saturday by his party as their candidate for the presidential election in November, promising "real change".

Diabre came second with almost 30 percent of the vote in the 2015 presidential election, beaten by current head of state Roch Marc Christian Kabore.

Kabore has put himself up for re-election after five years of jihadist insurgency in the West African nation.

"I solemnly swear here and now to invest my name, my body and soul in the fight for the renaissance of Burkina Faso," said 61-year-old Diabre, after accepting the nomination.

"The UPC (Union for Progress and Change) activists, at an extraordinary congress proceeded with the nomination of the candidate Zephirin Diabre for the presidential vote," said party vice-president Denis Yameogo, after the decision by 5,000 party faithful assembled in a sports hall in the capital Ouagadougou.

The country is one of the world's poorest and the insurgency has seen more than 1,100 lives lost and nearly a million people forced from their homes.


Posted by: Fred || 07/26/2020 00:00 || Comments || Link || E-Mail|| [6477 views] Top|| File under:
Caucasus/Russia/Central Asia
Armenians and Azerbaijanis clash in Moscow
[
Al Ahram] Azerbaijanis and Armenians have engaged in a series of fights and violent mostly peaceful rampages in Moscow, venting their anger over recent cross-border

festivities

between the two ex-Soviet nations.

Moscow police said Saturday they have detained over 30 people on charges of involvement in fights and disturbances. In St. Petersburg, police detained dozens Saturday in a bid to prevent another big fight between Azerbaijanis and Armenians.

The

festivities

between members of Armenian and Azerbaijani communities in the Russian capital follow an outbreak of hostilities on the border between the two South Caucasus neighbors earlier this month. Several days of cross-border shelling left about 20 people dead.

Russian news reports said the spate of violent mostly peaceful incidents began when groups of Azerbaijanis beat up Armenians in Moscow early Friday and later assailed Armenian-owned stores.

In a series of

festivities

across Moscow that followed, Armenians and Azerbaijanis engaged in fights and attacked each other's shops and restaurants.

Calls for restraint from Armenian and Azerbaijani diplomats and other officials didn't seem to have any effect and the brawls have continued.


Posted by: Fred || 07/26/2020 00:00 || Comments || Link || E-Mail|| [6471 views] Top|| File under:
Cyber
UK rapper Wiley goes on hours-long anti-Semitic Twitter rant
[IsraelTimes] Music star posts canards about Jews, money and the Ku Klux Klan; watchdogs call for Twitter to take action; musician dropped by management team.

British rapper Wiley came under fire Friday after he posted a stream of anti-Semitic tweets which included claims of connections between the Jewish community and the Ku Klux Klan, as well as repeated tropes about Jews and money.

"There are 2 sets of people who nobody has really wanted to challenge #Jewish & #KKK but being in business for 20 years you start to undestand [sic] why ... Red Necks Are the KKK and Jewish people are the Law...Work that out," the grime artist tweeted to his nearly half a million followers.


Why on earth would a Brit get indignant about American groups to a British audience? It would've made more sense if he went on about yobs and Brexiteers or something. But really, they're exploding on Twitter as if it were gun s3x, unable to stop themselves anymore.

On Saturday morning, Wiley's management team announced they were dropping him, the Guardian reported. The musician's manager, John Woolf, said A-List Management had "cut all ties" with the artist.

Despite Twitter's policies on hate speech, the tweets were still up on Saturday morning and Wiley's account appeared to still be active, although he later posted a message on Instagram saying that he had been suspended from Twitter. His tweets remained up on the site and were still able to be seen.


He also posted anti-Semitic content on Instagram, which also appeared not to have been deleted.

The Hope not Hate watchdog said in a statement that Twitter needed to take responsibility.

Several American celebrities have defended, promoted or praised Nation of Islam leader Louis Farrakhan or echoed his anti-Semitic rhetoric over the past several weeks, including Madonna, former NBA player Stephen Jackson, NFL player DeSean Jackson, TV star Nick Cannon and rapper Ice Cube.

All but Ice Cube apologized.
Posted by: trailing wife || 07/26/2020 00:00 || Comments || Link || E-Mail|| [6510 views] Top|| File under:
Europe
Iranian Kurds face asylum struggle in Germany
Either follow through and expel those ejected, or don't pretend to examine the applicants. The current pretense leads to high crime and jihadi attacks.

[Rudaw] Iranian Kurds who fled to Germany face an uphill battle to stay in the country, according to asylum seekers who spoke to Rudaw.

Dawud Haidari arrived in Germany five years ago. Holding his ID card containing his deportation stamp, he told Rudaw that he was a Peshmerga fighter for the Kurdistan Democratic Party of Iran

...a theocratic Shiite state divided among the Medes, the Persians, and the (Arab) Elamites. Formerly a fairly civilized nation ruled by a Shah, it became a victim of Islamic revolution in 1979. The nation is today noted for spontaneously taking over other countries' embassies, maintaining whorehouses run by clergymen, involvement in international drug trafficking, and financing sock puppet militias to extend the regime's influence. The word Iran is a cognate form of Aryan. The abbreviation IRGC is the same idea as Stürmabteilung (or SA). The term Supreme Guide is a the modern version form of either Duce or Führer or maybe both. They hate Jews Zionists Jews. Their economy is based on the production of oil and vitriol...
for eleven years.
Continued on Page 49
Posted by: trailing wife || 07/26/2020 00:00 || Comments || Link || E-Mail|| [6470 views] Top|| File under: Moslem Colonists
For anti-Semites in France, police are seen as 'dirty Jews'
The curious twists of hate

.[IsraelTimes] Law enforcement is often seen as an extension of Jewish power, an idea fueled by the visible police presence outside Jewish institutions as well as recent racial justice protests.

On April 27, Youssef Tihlah left his home near

Gay Paree

planning to avenge what he later called "the situation in Paleostine."

Over the past decade, that has been the motivation for multiple perpetrators of anti-Semitic terrorist acts in Europe, who have targeted Jews as payback for their perception of Israel's actions.
Continued on Page 49
Posted by: trailing wife || 07/26/2020 00:00 || Comments || Link || E-Mail|| [6470 views] Top|| File under: Moslem Colonists
Coalition hands over Besmaya base to Iraqi Security Forces
[Rudaw] The Global Coalition to defeat the Islamic State

...formerly ISIS or ISIL, depending on your preference. Before that they were al-Qaeda in Iraq, as shaped by Abu Musab Zarqawi. They're really very devout, committing every atrocity they can find in the Koran and inventing a few more. They fling Allah around with every other sentence, but to hear western pols talk they're not really Moslems....
(ISIS) on Saturday officially handed the Besmaya military base near Baghdad to Iraqi Security Forces, the latest of several military bases to be transferred to Iraqi control.

"Iraqi forces trained here were critical in the liberation of djinn-infested Mosul
... the home of a particularly ferocious and hairy djinn...
three years ago. Besmaya serves as a shining example of Iraqi military capability," said the coalition's deputy commander for strategy Maj. Gen Gerald Strickland, according to a statement circulated by the coalition.

The handover comes less than 24 hours after a rocket attack targeted the base on Friday afternoon, causing material damage to the site.

No group has

grabbed credit

for the incident.

The is the seventh base to be transferred to Iraqi Security Forces (ISF) this year, according to the statement.

Troops will be withdrawn from the base "in the coming days."

The coalition says it is repositioning its forces across Iraq due to the ISF's "success in the campaign against

ISIS

," using the Arabic acronym for ISIS.

The base, located approximately 50 kilometers southwest of Baghdad, was mostly led by Spanish forces, who trained nearly 50,000 Iraqi military personnel at the site, according to the coalition. Approximately 450 personnel were based at the site.

The troop withdrawal from the base was announced earlier this month.

"CJTF-OIR will continue to relocate and consolidate personnel and equipment from Iraqi bases throughout 2020, in cooperation with the Government of Iraq," the statement added.
Posted by: trailing wife || 07/26/2020 00:00 || Comments || Link || E-Mail|| [6469 views] Top|| File under: Govt of Iraq
Israel-Palestine-Jordan
Israel tells Hezbollah the IDF did not intend to kill operative - report
[Jpost] The Lebanese al-Mayadeen network reported on Saturday afternoon that Israel had sent a message to Hezbollah through the UN, which stated that Israel did not know that the organization's operative Ali Kamel Mohsen was present at the attack in Damascus, and did not intend to kill or harm him.


"Sorry 'bout dat. We're so good we kill you even when we're not even trying... so back off, Bud, if you know what's good for you!"

Israel has also warned Hezbollah of taking retaliatory action. According to the report, Hezbollah received the message but refused all warnings and threats from Israel. Following the death of the Hezbollah operative, the IDF put its forces on high on alert in the north, fearing that Hezbollah would try to carry out a

Dire Revenge

attack.

Posted by: trailing wife || 07/26/2020 00:00 || Comments || Link || E-Mail|| [6468 views] Top|| File under: Hezbollah
Joint List's Abbas warns about Arab alliance's future after some MKs vote to bar conversion therapy
[IsraelTimes] A Joint List


...the coalition of Arab-Israeli political parties bribed and coached into existence by then-President Barack Obama's favourite political consultants with the open intention that together with Labour they would defeat Bibi Netabyahu. But it was an unnatural coalition that has done much to damage Israel's Left, and appears finally to be falling apart...

politician

warns the future of the Arab political alliance could be in doubt after its leader Ayman Odeh voted in support of a bill barring psychotherapists from performing gay conversion therapy, the Kan public broadcaster reports.

According to Kan, MK Mansour Abbas says the continued existence of the Joint List depends on the behavior of its

politician

s in the near future. He adds that many of the party's supporters are angry over Odeh and others' backing of the bill and are demanding the breakup of the Joint List.

Abbas heads the Ra'am faction, which is affiliated with the southern branch of the Islamic Movement in Israel.


...the "moderate" political arm of the Muslim Brotherhood in Israel that since 1996 has stood for seats in the Knesset; the Northern Branch goes in for riots on the Temple Mount via their Mourabitoun cadres, funding Hamas, and social services in Arab villages in the Galilee.
Posted by: trailing wife || 07/26/2020 00:00 || Comments || Link || E-Mail|| [6484 views] Top|| File under: Muslim Brotherhood
Who's in the News
32
[untagged]
9
Antifa/BLM
5
Taliban
3
Sublime Porte
3
Govt of Iraq
2
Moslem Colonists
2
Govt of Iran
1
Hamas
1
Hezbollah
1
Muslim Brotherhood
1
Arab Spring
1
al-Qaeda
1
Commies
1
Govt of Sudan
1
Govt of Syria
Bookmark
E-Mail Me
The Classics
The O Club
Rantburg Store
The Bloids
The Never-ending Story
Thugburg
Gulf War I
The Way We Were
Bio
Merry-Go-Blog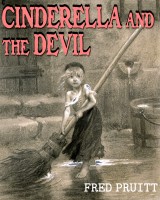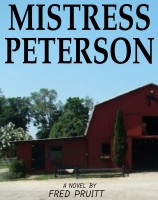 On Sale now!


A multi-volume chronology and reference guide set detailing three years of the Mexican Drug War between 2010 and 2012.

Rantburg.com and borderlandbeat.com correspondent and author Chris Covert presents his first non-fiction work detailing the drug and gang related violence in Mexico.

Chris gives us Mexican press dispatches of drug and gang war violence over three years, presented in a multi volume set intended to chronicle the death, violence and mayhem which has dominated Mexico for six years.
Click here for more information


Meet the Mods
In no particular order...


Steve White
Seafarious
Pappy
lotp
Scooter McGruder
john frum
tu3031
badanov
sherry
ryuge
GolfBravoUSMC
Bright Pebbles
trailing wife
Gloria
Fred
Besoeker
Glenmore
Frank G
3dc
Skidmark
Alaska Paul



Better than the average link...



Rantburg was assembled from recycled algorithms in the United States of America. No trees were destroyed in the production of this weblog. We did hurt some, though. Sorry.
3.238.199.4

Help keep the Burg running! Paypal: