Afghanistan
Taliban propose potential Afghan talks timeline as violence soars
[Al Ahram] The Taliban

...the Pashtun equivalent of men...
are prepared to hold peace talks with the Afghan government next month straight after the

Moslem

holiday of Eid al-Adha
...a major Moslem holiday, marked by animal sacrifice and ritual rioting...
, the

holy warriors

said Thursday, provided an ongoing prisoner swap has been completed.

The conditional offer marks the first occasion a talks timeline has been floated since warring parties blew past a March 10 deadline to begin negotiations.

The development comes amid soaring violence that has threatened to derail US-backed efforts to bring Kabul and the Taliban to the negotiating table and seek an end to Afghanistan's nearly 19-year-old war.

The Taliban are "likely ... ready to begin intra-Afghan negotiations immediately after Eid in case the process of the release of the prisoners is completed," the

bad boy

s' political

front man

Suhail Shaheen said on Twitter.

He added that the Taliban were ready to release the remaining Afghan security force prisoners in their custody, as long as Kabul freed all

bad boy

inmates "as per our list already delivered" to authorities.

There was no immediate response from the Kabul government.


Posted by: Fred || 07/24/2020 00:00 || Comments || Link || E-Mail|| [10794 views] Top|| File under: Taliban
Africa Horn
South Korea, Japan Engage In Anti-Piracy Drills Near Somalia
[RADIOSHABELLE] South Korea and Japan joined Spain in an anti-piracy drill off the coast of Somalia amid ongoing tensions over history and trade.Seoul's military said Tuesday the exercises, Operation Atalanta, were led by the European Union

...the successor to the Holy Roman Empire, only without the Hapsburgs and the nifty uniforms and the dancing...
Naval Force Somalia and took place last week, Yonhap reported.

"Upon the European Union entity's request, we've often participated in the drill. It aims to hone anti-piracy skills and boost cooperation among different militaries," an official with Seoul's Joint Chiefs of Staff said, according to the report.

The drill was also described as regular or recurring and has been held since 2008.

Seoul and Tokyo have traded barbs over issues ranging from Japanese trade restrictions on the export of key chemicals to compensation for Korean forced laborers during World War II. Neither issue has been resolved since 2019.

Last week Seoul deployed the Cheonghae Unit to take part in the EU-led drills. The Cheonghae had left for waters near the Middle East in January. The unit, which includes 300 troops, has been assigned to the Strait of Hormuz in addition to the Gulf of Aden.

The decision to dispatch the Cheonghae to the Strait of Hormuz came after the United States reportedly called on security allies, including Seoul, to enhance joint defense of key oil shipping routes. South Korea agreed to the deployment in January.

Seoul has sent troops to the Middle East 13 times since the 1991 Gulf War in coordination with Washington.




Posted by: Fred || 07/24/2020 00:00 || Comments || Link || E-Mail|| [10794 views] Top|| File under: Pirates
Africa North
Tunisia's parliament to start confidence-withdrawal procedures against Ennahda's Al-Ghannouchi
[Al Ahram] The Tunisian parliament said the procedures for withdrawing confidence from its speaker and the Islamist Ennahda Party's leader Rached al-Ghannouchi will begin on Thursday.

The meeting was expected to be held on Wednesday, but it was postponed for "unknown reasons", reported Russia Today (RT) on the basis of information gained from local news sources.

Opposition MPs officially submitted a request to hold a vote of no-confidence against al-Ghannouchi last Thursday after securing the support of 73 MPs, the number of backers required to move forward with the process.

Yet, to remove al-Ghannouchi from his post, they need to get the votes of 109 MPs in the 217-seat parliament.

Earlier this month, parliamentary sources in Tunisia, the satellite TV channel al-Arabiya reported, said that political forces were "fed up with al-Ghannouchi's suspicious moves and practices," including his "attempt to implement the

Moslem Brüderbund

agenda" in Tunisia, accusing him of seeking to expand his authority by disregarding the president.

The opposition believes that a conflict of interest exists between al-Ghannouchi's posts as Ennahda's leader and speaker of parliament.

The opposition includes al-Kotla al-Democrateya Party (40 MPs), Tahya Tounes, al-Islah al-Watani (15), al-Kotla al-Wataneya (nine) and the Free Destourian Party (17).


Posted by: Fred || 07/24/2020 00:00 || Comments || Link || E-Mail|| [10798 views] Top|| File under: Muslim Brotherhood
Arabia
Resistance to the Brotherhood in Yemen
[Al Ahram] Thousands of southern Yemen


...an area of the Arabian Peninsula sometimes mistaken for a country. It is populated by more antagonistic tribes and factions than you can keep track of...


is

erupted into the streets

of al-Mukalla, the capital of the Hadhramaut province of South Yemen, earlier this week in support of the Southern Transitional Council (STC) and calling for the autonomy of the southern regions of Yemen.With the lull in the fighting in Yemen, the country's political factions are trying to maximise their bargaining chips in any anticipated settlement of the conflict in the war-torn country.

Over the past few months, the situation in South Yemen has been getting worse as the legitimate government of Yemeni President Abd Rabbu Mansour Hadi has focused on its southern allies rather than facing up to the rebel Iran-backed Iran's Houthi sock puppets
Continued on Page 49
Posted by: Fred || 07/24/2020 00:00 || Comments || Link || E-Mail|| [10796 views] Top|| File under: Muslim Brotherhood
Britain
Former Unaoil boss jailed for five years over Iraq bribery
[ARABNEWS] A former manager of Monaco-based consultancy Unaoil was on Thursday sentenced to five years in jail for paying more than $500,000 in bribes to an Iraqi official to secure a $55 million oil deal after the fall of Saddam Hussein in 2003.British-Lebanese Ziad Akle, a 45-year-old former Iraq territory manager, was found guilty by a London jury of conspiring to commit bribery after a four-year, high-profile investigation by the UK Serious Fraud Office (SFO).

Stephen Whiteley, a 65-year-old British former Unaoil manager for Iraq, Kazakhstan and Angola, was convicted alongside Akle but will be sentenced later, the SFO said.

Judge Martin Beddoe called the offenses "utterly exploitative" after the devastation of war and at a time of political and economic fragility in Iraq.

The sentence is another milestone in the complex, British wing of a transatlantic investigation into how Unaoil — once run by the prominent Ahsani family — helped Western companies secure energy projects over two decades.

The SFO has secured three convictions to date. But Akle's lawyer has said he will appeal against his conviction because of concerns the SFO's conduct during the investigation amounted to an abuse of process.




Posted by: Fred || 07/24/2020 00:00 || Comments || Link || E-Mail|| [10797 views] Top|| File under: Govt of Iraq
Caucasus/Russia/Central Asia
Azeri President calls for all 'occupied lands to be freed' from Armenia
[ALMASDARNEWS] The Azeri President Ilham Aliyev called for a tougher stance against neighboring Armenia, following a week-long battle along the border.In a statement posted on his website and translated by Bloomberg, Aliyev said, "we don't need any partial resolution because that would be temporary."

Aliyev's moved away from Azerbaijan's previous stance of gradual resolution over the Nagorno-Karabakh region, as the Azeri President called for all areas to be retaken from Armenia.

"The issue needs to be resolved fully. All the occupied lands must be freed without exception."

On July 12th,

festivities

broke out along the border of Armenia and Azerbaijan, resulting in losses for all parties involved.

Both Armenia and Azerbaijan have relied on their drone arsenal to carry out attacks and monitor movements along the border, which have since dissipated over the last few days, with sporadic

festivities

and ceasefire violations reported.


Posted by: Fred || 07/24/2020 00:00 || Comments || Link || E-Mail|| [10796 views] Top|| File under:
Cyber
Twitter acknowledges mistakenly closing accounts of some users for posting Star of David
[IsraelTimes] Twitter acknowledges that it accidentally closed the accounts of some users for posting the Star of David.

Several Twitter users reported to a British anti-Semitism watchdog that their accounts were locked after they posted the Jewish symbol, the watchdog says.

Twitter informed the users that they violated the social media platform's rules against posting "hateful imagery," according to the Campaign Against Antisemitism in the United Kingdom. If they removed the images, the users were told, their accounts could be unlocked.

The Star of David in the profile pictures of the locked accounts ranged from artistic images to the yellow stars worn by Jews during the Holocaust.

Twitter responded that it had mistakenly closed the accounts of some users. It noted that using a yellow Star of David like those worn by Jews in the Holocaust in order to target Jewish people is a violation of its Hateful Conduct Policy.

Posted by: trailing wife || 07/24/2020 02:00 || Comments || Link || E-Mail|| [10794 views] Top|| File under:
Fifth Column
Marine vet holds US flag high amid chaotic Portland protest, gets followed home by Antifa
[FoxNews] He says 'terrorists' have infiltrated the Black Lives Matter movement

Retired Marine Corp. officer, Gabriel Johnson, was looking for unity when he carried an American flag into a Portland protest but instead he found nothing but anger and lawlessness. 'I fought for this country and this is not what I fought for.'

For more than 50 nights, Gabriel Johnson, 48, a retired Marine, has been kept awake by the sounds of rioting and explosions taking place outside his window in Portland, Ore. After two months of living in fear, at 3 a.m. Sunday he had had enough, "at that point I [had] counted 82 explosions and just thought, you know, somebody has to do something."

Living only a block away from the Mark O. Hatfield U.S. Courthouse in downtown Portland, which has become an epicenter of violence that has overtaken the city, Johnson marched into the chaos with his American flag in hand.

While he expected his actions would be divisive to some, the retired Marine was not prepared for the reaction he got.

"I was being called the N-word by Black people. People were chasing me around with baseball bats," Johnson told Fox News.

While the Marine Corps veteran, who is Black, experienced many eye-opening events that night, there was one thing he saw that shocked him the most.

"Antifa has infiltrated Black Lives Matter," Johnson said as he described a woman dressed in Black Lives Matter gear who showed him threatening footage of protesters following him back to his home, and letting him know they were keeping tabs on him. According to Johnson, this woman was also holding an Antifa pen and was communicating with others via walkie-talkie.

"These people have nothing to do with Black lives. Our Black community leaders need to stand up and lead because what's happening is they're letting a group of terrorists that don't represent me use me, and that's not right," said Johnson.

Another scene that left him in utter dismay was seeing a 65-year-old Black veteran attempt to stop the burning of Johnson's flag, only to be beaten by alleged Black Lives Matter protesters.

"He said, 'there's no way you're gonna burn this flag.' That was followed up by Black Lives Matter, Black men, running after this man, punching him in his face, grabbing the flag and throwing it over the fence," said Johnson as he emotionally recalled the horrific incident.

The lifelong Portland resident blames the destruction of his city on the inaction of local leadership.

"The lack of police response, city response, response from our mayor has just given free rein to holy hell to take place at that 11 o'clock hour to 3 in the morning."

As for the federal officers who have been sent by the Trump administration into Portland over the past week to end the violence, Johnson doesn't oppose the extra assistance.

"In absence of the local police what do we expect?" he said. "If we as a city aren't going to police ourselves, then we should expect someone to come in and police for us."

"I look at everything from a patriot's point of view. I've spent a lot of time fighting for our country. And so my belief in and my patriotism for this country is unmeasured … I fought for this country and this is not what I fought for," said Johnson.
Posted by: Skidmark || 07/24/2020 00:13 || Comments || Link || E-Mail|| [10796 views] Top|| File under:
The Grand Turk
Erdogan's misreading of Hagia Sophia's history
[ARABNEWS] Erdogan is trying hard to impose a history where the Turks are imagined as the leaders of Islam and the rulers of the world. But his narrative is inaccurate. The Ottoman Turkish leadership of the

Moslem

world, if such a monolithic bloc ever existed, was always disputed by the Hashemites of Makkah, by the sultans of Oman and Zanzibar, by the Saadi and Alawite dynasties of Morocco, by the Mamluks in Cairo and by the Safavids in Tehran. Ottoman sultans were never the undisputed leaders of Islam, just like no single emperor could ever claim the mantle of leadership of Christendom.

Ever since his rise to power, Erdogan has been obsessed with his global image and his argument that "the world is bigger than five" — that is, the five permanent members of the UN Security Council. Erdogan repeatedly tried to get The Sick Man of Europe Turkey

...Qatar's satrapy in Asia Minor...
added to the five to show Turks that he had revived their empire's past glory. Having failed on that front, he seems to have abandoned the UN and is trying instead to recreate an Islamic empire with him at its top. Converting Hagia Sophia into a mosque is part of Erdogan's dream of imperial dominance in the name of Islam.


Posted by: Fred || 07/24/2020 00:00 || Comments || Link || E-Mail|| [10794 views] Top|| File under: Sublime Porte
Lawyers seek justice from Council of Europe for Demirtas case
[ARABNEWS] The Sick Man of Europe Turkey

...the only place on the face of the earth that misses the Ottoman Empire...
's refusal to implement the rulings of the European Court of Human Rights (ECHR) has pushed lawyers of Kurdish politician Selahattin Demirtas to take the case to the country's top court.One of his lawyers also filed an application to the Council of Europa
...the land mass occupying the space between the English Channel and the Urals, also known as Moslem Lebensraum...
ministers' committee at the same time.

Demirtas, the former co-chair of the pro-Kurdish Peoples' Democratic Party (HDP), has been imprisoned since Nov. 4, 2016.

The ECHR ruled that the Kurdish politician's rights were violated after he was given a 10-month prison sentence for his remarks on the Kurdish Roj TV show in 2005 during his Diyarbakir chairmanship of the left-wing Human Rights Association.

He was accused of making terror propaganda for this speech. The European court ruled its member country Turkey should pay compensation to Demirtas for the violation of his freedom of expression.

But the Ottoman Turkish court rejected all requests for a retrial and acquittal, saying there was no need for it and ignored the ECHR ruling.

A continued non-execution of the rulings of the ECHR is considered a challenge to the court's authority, and according to Article 46 of the European Convention on Human Rights, contracting parties must abide by the rulings of the court to which they are parties. Otherwise they can face fines from the court, while the Parliamentary Assembly of the Council of Europe is able to decide to monitor the country in question.




Posted by: Fred || 07/24/2020 00:00 || Comments || Link || E-Mail|| [10794 views] Top|| File under: Sublime Porte
Home Front: WoT
U.S. Deports Lebanon-Born Palestinian Man
[AnNahar] A man convicted of terrorism-related crimes, who served his sentence and was then detained by U.S. Immigration and Customs Enforcement, has been deported after a legal battle to hold him indefinitely stalled.

Federal immigration authorities held Adham Amin Hassoun


... a computer programmer and recruiter/fund raiser for Al Qaeda, et al, who was originally arrested in 2002 for "immigration violations" and at one point while imprisoned attempted to hang himself with a bedsheet. His wife and three kiddies fled back to Lebanon while he was in jail...

until Tuesday at a detention facility in Batavia, New York,


... a very pretty small town in Western New York state between Buffalo and Rochester...

since his release from prison in 2018. Previously, they had argued in court that they had the authority to detain him indefinitely under the Patriot Act until they could find a country willing to accept him.

Hassoun, 58, is a Paleostinian born in Leb

...an Iranian colony situated on the eastern Mediterranean, conveniently adjacent to Israel. Formerly inhabited by hardy Phoenecian traders, its official language is now Arabic, with the usual unpleasant side effects. The Leb civil war, between 1975 and 1990, lasted a little over 145 years and produced 120,000 fatalities. The average length of a ceasefire was measured in seconds. The Lebs maintain a precarious sectarian balance among Shiites, Sunnis, and about a dozeen flavors of Christians. It is the home of Hezbollah, which periodically starts a war with the Zionist Entity, gets Beirut pounded to rubble, and then declares victory and has a parade. The Lebs have the curious habit of periodically murdering their heads of state or prime ministers...
. In 2007, he was convicted along with Jose Padilla, who is still imprisoned, of conspiracy to murder, kidnap and maim people in a foreign country.

Padilla, a U.S. citizen, was initially detained as an enemy combatant in 2002 on suspicions he planned to set off a radioactive "dirty bomb," but those allegations were ultimately dropped in favor of charges that he, Hassoun and another conspirator


...that would be Mr. Hassoun's school administrator friend Kifah Wael Jayyousi, a U.S. citizen of a similar age but Jordanian descent...

sent money, recruits and supplies to Islamic

holy warrior

groups.

Prosecutors said Hassoun recruited Padilla at a Florida mosque to attend a terrorist training camp in Afghanistan.

Authorities did not disclose Hassoun's destination after he left the country on Tuesday, the Democrat and Chronicle reported.

Padilla's expected release date from prison is 2026.

Earlier this summer, federal prosecutors had argued at a hearing that Hassoun remained a threat to national security, but ultimately withdrew testimony from another detainee at the Batavia detention facility, who claimed Hassoun told him about plans to commit crimes upon his release. Hassoun's attorney said the claims were fabricated, the Observer Dispatch reported.

U.S. District Judge Elizabeth Wolford ruled against the government and ordered Hassoun's release.

Hassoun immigrated to Florida in 1989, married and had three children, all of whom are American citizens. His family moved to Lebanon after his arrest, the Buffalo News reported.

One of Hassoun's attorneys, Jonathan Manes, told the Democrat and Chronicle in an email: "After 18 years of imprisonment and nearly 1 1/2 years detained unlawfully under the Patriot Act, he is now a free man."
Posted by: trailing wife || 07/24/2020 00:10 || Comments || Link || E-Mail|| [10796 views] Top|| File under: al-Qaeda
Iraq
U.S. General Sees Iraq Troop Drawdown as IS Threat Dims
[AnNahar] A feared resurgence of the Islamic State

...formerly ISIS or ISIL, depending on your preference. Before that they were al-Qaeda in Iraq, as shaped by Abu Musab Zarqawi. They're really very devout, committing every atrocity they can find in the Koran and inventing a few more. They fling Allah around with every other sentence, but to hear western pols talk they're not really Moslems....
has not so far materialized in Iraq, paving the way for a further coalition troop drawdown, a US commander said Wednesday.

Though IS may never be completely eradicated, the group has been significantly diminished from when it controlled swathes of Iraq and Syria just a few years ago, Major General Kenneth Ekman, deputy commander of coalition forces, told

news hound

s.

"What that has allowed us to do is to reduce our footprint here in Iraq," Ekman said, speaking from Baghdad.

"I think over time, what you will see is a slow reduction of US forces," he added.

The presence of US troops in Iraq has been a flashpoint issue, with Iraqi

politician

s voting to formally demand the withdrawal of American forces in recent months.

There are currently about 5,200 US troops in Iraq, which the United States invaded in 2003 to topple Iraqi dictator Saddam Hussein.

Relations between the two countries have been strained since a series of attacks on US interests in Iraq in late 2019 that Washington has attributed to Iran
...a theocratic Shiite state divided among the Medes, the Persians, and the (Arab) Elamites. Formerly a fairly civilized nation ruled by a Shah, it became a victim of Islamic revolution in 1979. The nation is today noted for spontaneously taking over other countries' embassies, maintaining whorehouses run by clergymen, involvement in international drug trafficking, and financing sock puppet militias to extend the regime's influence. The word Iran is a cognate form of Aryan. The abbreviation IRGC is the same idea as Stürmabteilung (or SA). The term Supreme Guide is a the modern version form of either Duce or Führer or maybe both. They hate Jews Zionists Jews. Their economy is based on the production of oil and vitriol...
or its paramilitary allies in Iraq.

Ekman said a key sign of IS's reduced threat was its inability to hold territory, with its activities reduced to a "low level insurgency hiding in rural areas and... in caves."

IS declared a cross-border "caliphate" in large parts of Syria and neighboring Iraq in 2014, but several military campaigns against it chipped away at that proto-state and eventually led to its territorial demise.

Ekman noted the objective now is to keep up the pressure on IS and to continue to strengthen Iraqi security forces.

Several military bases have already been turned over to Iraqi forces and a large training camp near Baghdad is to be handed to them on Saturday, he added.

Posted by: trailing wife || 07/24/2020 00:43 || Comments || Link || E-Mail|| [10794 views] Top|| File under: Islamic State
British Daesh terrorists dubbed the 'Beatles' admit mistreatment of US aid worker
[ARABNEWS] Two of the British

ISIS

bully boyz

dubbed the "Beatles" further incriminated themselves in mistreating Western hostages in Syria, including American Kayla Mueller.The two men, Alexanda Kotey and El Shafee Elsheikh,

The four so-called ISIS Beatles came from England and were in charge of at least 27 hostages during their tenure, to whom they were notoriously unkind while badgering their families for ransoms.

The emir of the group, Jihadi John (Mohammed Emwazi) kissed a missile in 2015, betrayed by spies in Raqqa

Aine Davis (Paul) was jailed in Turkey in 2017

Alexanda Kotey (the half-Ghanaian, half-Greek Cypriot who is also in our archives as Alexanda Amon Kotey; Ringo), 35, and Sudan-born El Shafee Elsheikh (George), 30, were captured by the SDF in January 2018. The British government has stripped them of their citizenship.

for the first time admitted their involvement in the captivity of Mueller, an aid worker who was held captive and tortured and sexually abused before her death in 2015.

In interviews obtained by NBC News, Kotey said: "She was in a room by herself that no one would go in."

Elsheikh got into more detail, saying: "I took an email from her myself," meaning he got an email address

ISIS

could use to demand ransom from the family. "She was in a large room, it was dark, and she was alone, and she was very scared."



ISIS

demanded the Muellers pay €5m (£4.55m) and threatened that if the demands weren't met, they would send the family "a picture of Kayla's dead body."

In captivity, Kayla was taken to live with a senior

ISIS

official, and was raped by the former

ISIS

leader, Abu Bakr al-Baghdadi, US officials have said.

Kayla is believed to have died in 2015 in what

ISIS

said was a Jordanian Arclight airstrike

...KABOOM!...
Kotey and Elsheikh are both in US military custody in Iraq amid questions over how and when they will face justice.

US and British authorities say the so-called Beatles were responsible for 27 killings, including the beheadings of Americans James Foley, Steven Sotloff and Peter Kassig, and British aid workers David Haines and Alan Henning.
Posted by: Fred || 07/24/2020 00:00 || Comments || Link || E-Mail|| [10795 views] Top|| File under: Islamic State
Israel-Palestine-Jordan
Qatar to distribute monthly grant of $100 to every family in Gaza
[Jpost] The Qatar
...an emirate on the east coast of the Arabian Peninsula. It sits on some really productive gas and oil deposits, which produces the highest per capita income in the world. They piss it all away on religion, financing the Moslem Brotherhood and several al-Qaeda affiliates. Home of nutbag holy manYusuf al-Qaradawi...
i envoy Mohammed al-Emadi announced on Thursday that the monthly grant money will be distributed this month to 100,000 needy families in the Gazoo
...Hellhole adjunct to Israel and Egypt's Sinai Peninsula, inhabited by Gazooks. The place was acquired in the wake of the 1967 War and then presented to Paleostinian control in 2006 by Ariel Sharon, who had entered his dotage. It is currently ruled with an iron fist by Hamaswith about the living conditions you'd expect. It periodically attacks the Hated Zionist Entity whenever Iran needs a ruckus created or the hard boyz get bored, getting thumped by the IDF in return. The ruling turbans then wave the bloody shirt and holler loudly about oppression and disproportionate response...
Strip, starting this coming Saturday.

The amount which will be distributed is $100 per family, totalling a sum of $10 million overall, which will be distributed every month.
Posted by: trailing wife || 07/24/2020 02:00 || Comments || Link || E-Mail|| [10794 views] Top|| File under: Govt of Qatar (MB)
Who's in the News
25
[untagged]
7
Sublime Porte
5
Antifa/BLM
5
Taliban
4
Muslim Brotherhood
3
Islamic State
2
Commies
2
Govt of Iran
1
Govt of Iran Proxies
1
al-Qaeda
1
Govt of Saudi Arabia
1
Govt of Iraq
1
Pirates
1
Hezbollah
1
Govt of Qatar (MB)
1
al-Shabaab (AQ)
Bookmark
E-Mail Me
The Classics
The O Club
Rantburg Store
The Bloids
The Never-ending Story
Thugburg
Gulf War I
The Way We Were
Bio
Merry-Go-Blog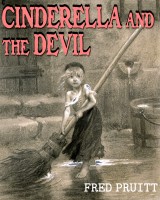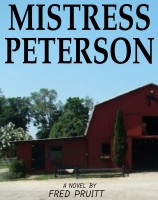 On Sale now!


A multi-volume chronology and reference guide set detailing three years of the Mexican Drug War between 2010 and 2012.

Rantburg.com and borderlandbeat.com correspondent and author Chris Covert presents his first non-fiction work detailing the drug and gang related violence in Mexico.

Chris gives us Mexican press dispatches of drug and gang war violence over three years, presented in a multi volume set intended to chronicle the death, violence and mayhem which has dominated Mexico for six years.
Click here for more information


Meet the Mods
In no particular order...


Steve White
Seafarious
tu3031
badanov
sherry
ryuge
GolfBravoUSMC
Bright Pebbles
trailing wife
Gloria
Fred
Besoeker
Glenmore
Frank G
3dc
Skidmark



Better than the average link...



Rantburg was assembled from recycled algorithms in the United States of America. No trees were destroyed in the production of this weblog. We did hurt some, though. Sorry.
3.235.180.193

Help keep the Burg running! Paypal: