Afghanistan
German Analysis Notes Progress in Afghanistan
[ToloNews] A "meta-review" (a report based on other reports) of Afghanistan development by the German government shows progress in certain areas like access to basic health care, education, drinking water, roads, bridges and electricity in a 10-year period — from 2008 to 2018 — but highlights that many ambitious goals for the country were not achieved.

Various types of evaluation reports published between 2008 and 2018 by relevant development institutions, as well as 148 studies, were selected and then analyzed and summarized in the meta-review conducted by the German Federal Ministry for Economic Cooperation and Development.

The analysis shows that considerable progress was made in Afghanistan since 2001, namely in the areas of access to education and training, health care, energy and water, development of institutional capacities of central and provincial government authorities and good governance.

Quality of life has improved significantly for many communities in Afghanistan, 75 percent of the population now has access to basic health services, maternal mortality has declined to 396 cases per 100,000 live births, around 30 percent of the population has an electrical grid connection and 55 percent of Afghans have access to clean drinking water, the study shows.

The number of children in school has increased to 9.2 million in 2019 from one million in 2001, the study says.

It shows that that the poverty rate has been rising again since 2015 and now stands at 55 percent.

The Afghan government's institutional structures and services are slowly improving, but they are far from able to keep up with the increasing demand and requirements, the analysis says.

The government has succeeded in increasing its own contribution to the funding of the budget to 45 percent, the analysis finds, but adds that the government lacks planning and implementation capacity, and good governance.

It also mentions corruption and nepotism, and a war and drug economy, as the key factors that undermine the acceptance of the government among Afghans. The Afghan government is unable to adequately maintain the country's infrastructure on its own, the study says.

From an economic point of view, the analysis says, Afghanistan displays major development potential, as the country has an abundance of raw materials (world's largest copper reserves as well as oil, natural gas, coal, lithium, gold, gemstones) and could theoretically produce extremely large amounts of energy from renewable sources.

Afghanistan could also become a logistics hub in the future if regional integration efforts were to make further progress, the study finds, adding that agricultural development is the most important driver of economic growth, which is why the Afghan government is focusing on the agricultural sector.

The study says there has been some success achieved with infrastructure in Afghanistan but adds that "very little private Afghan or international investment is made in this area due to the volatile security situation."

The analysis also sheds light on areas in which Afghanistan has not made progress or has remained a concern for the country.

Deteriorating security, deficiencies with regard to respect for human rights


...which are often intentionally defined so widely as to be meaningless...


, less progress on women's rights, high drop-out rate in schools, the low school enrolment rate for girls, the continued high level of illiteracy, and highly insufficient economic growth and corruption in the Afghan government are major problems that Afghanistan is facing right now, according to the study.

Other deficiencies mentioned by the evaluation are lack of coordination of approaches and measures among donor countries, parallels institutional structures in the government, less attention to the selection of actors and partner institutions for cooperation, unevenly distribution of development activities to provinces, and lack of institutional capacity for implementing development activities.

These all, the study says, have increased widespread corruption in government offices.

The meta-review suggests that concepts and strategies should be modified in the future to achieve more significant progress, and thus finally be able to offer the Afghan people hope for the future after more than 40 years of war.
Posted by: trailing wife || 07/19/2020 00:24 || Comments || Link || E-Mail|| [6465 views] Top|| File under:
Africa Horn
Sudan's army launches legal action against 'insulting' activists
[Al Ahram] Sudan's army has started legal action against activists and journalists who have "insulted" the military, it said in a statement on Saturday.

The army ruled Sudan for a few months after removing veteran leader Omar al-Bashir

...Former President-for-Life of Sudan He came to power in 1989 when he, as a brigadier in the Sudanese army, led a group of officers in a bloodless military coup that ousted the government of Prime Minister Sadiq al-Mahdi and eventually appointed himself head cheese. He fell out with his Islamic mentor, Hasan al-Turabi, tried to impose shariah on the Christian and animist south, resulting in its secessesion, and attempted to Arabize Darfur by unleashing the barbaric Janjaweed on it. Sudan's potential prosperity has been pissed away in warfare that has left as many as 400,000 people dead and 2.5 million displaced. Hee was overthrown by popular consent in 2019. Omar has been indicted for genocide by the International Criminal Court but nothing is expected to come of it...
in April 2019, before signing a three-year power-sharing deal with civilians under pressure from protesters.In a statement on Saturday, the army said that legal action would be taken against activists, journalists and others both inside and outside Sudan. No further information was given, but the army said it would release more details in due course.

"The armed forces took this step after systematic insults and accusations crossed the bounds of patience. They are part of a plan targeting the country's army and security system," the statement said.

In May, the army appointed one of its officers as a commissioner to file legal complaints and follow them up under the supervision of the military prosecutor, the statement said.

It said the action was not an attempt to "restrict freedoms" and was in accordance with recently passed laws.

Tens of thousands of people

erupted into the streets

of Khartoum and other cities at the end of June, demanding faster reform and greater civilian rule in the country's transition towards democracy. The demonstrations were the largest since the transitional government took power late last year.

The transitional government led by Prime Minister Abdalla Hamdok replaced slew of top ministers earlier this month and fired the police chief and his deputy in response to the protests.



Posted by: Fred || 07/19/2020 00:00 || Comments || Link || E-Mail|| [6460 views] Top|| File under: Govt of Sudan
Africa North
Pentagon report: Turkey sent up to 3,800 fighters to Libya
[Rudaw] The Sick Man of Europe Turkey


...just another cheapjack Moslem dictatorship, brought to you by the Moslem Brüderbund...


sent between 3,500 and 3,800 paid Syrian fighters to Libya over the first three months of the year, the US Department of Defense's inspector general concluded in a new report, its first to detail Ottoman Turkish deployments that helped change the course of Libya's war.

The report comes as the conflict in oil-rich Libya has escalated into a regional proxy war fueled by foreign powers pouring weapons and mercenaries into the country. The US military has grown increasingly concerned about Russia's growing influence in Libya, where hundreds of Russian mercenaries backed a campaign to capture the capital, Tripoli
Continued on Page 49
Posted by: trailing wife || 07/19/2020 07:55 || Comments || Link || E-Mail|| [6465 views] Top|| File under: Sublime Porte
Berlin, Rome, Paris threaten sanctions on states interfering in Libya
Rome and Paris started it, along with London, but never mind that.

[Al Ahram]

La Belle France

,

Italia

and Germany are "ready to consider" sanctions on foreign powers violating an arms embargo in Libya, a joint statement by their leaders said Saturday.

The statement did not directly name any foreign actors funneling arms to Libya but multiple powers have been sending fighters and weapons, fuelling a bloody proxy war that reflects wider geopolitical rifts and divisions in the Middle East and within NATO


...the North Atlantic Treaty Organization. It's headquartered in Belgium. That sez it all....


While forces loyal to Libyan National Army commander Khalifa Haftar
...Self-proclaimed Field Marshal, served in the Libyan army under Muammar Qadaffy, and took part in the coup that brought Qadaffy to power in 1969. He became a prisoner of war in Chad in 1987. While held prisoner, he and his fellow officers formed a group hoping to overthrow Qadaffy, so it's kind of hard to describe him as a Qadaffy holdover. He was released around 1990 in a deal with the United States government and spent nearly two decades in the United States, gaining US citizenship. In 1993, while living in the United States, he was convicted in absentia of crimes against the Jamahiriya and sentenced to death. Haftar held a senior position in the anti-Qadaffy forces in the 2011 Libyan Civil War. In 2014 he was commander of the Libyan Army when the General National Congress (GNC) refused to give up power in accordance with its term of office. Haftar launched a campaign against the GNC and its Islamic fundamentalist allies. His campaign allowed elections to take place to replace the GNC, but then developed into a civil war. Guess you can't win them all. Actually, he is, but slowly...
are backed by Russia, Egypt and the United Arab Emirates, the UN-recognised unity government is backed militarily by The Sick Man of Europe Turkey

...the occupiers of Greek Asia Minor...
and receives support from

Italia

and Qatar
...an emirate on the east coast of the Arabian Peninsula. It sits on some really productive gas and oil deposits, which produces the highest per capita income in the world. They piss it all away on religion, financing the Moslem Brotherhood and several al-Qaeda affiliates. Home of nutbag holy manYusuf al-Qaradawi...
"We ... urge all foreign actors to end their increasing interference and to fully respect the arms embargo established by the United Nations


...the Oyster Bay money pit...


Security Council," the statement said.

"We are ready to consider the possible use of sanctions should breaches to the embargo at sea, on land or in the air continue."

German Chancellor Angela Merkel
...chancellor of Germany and the impetus behind Germany's remarkably ill-starred immigration program. Merkel used to be referred to by Germans as Mom. Now they make faces at her for inundating the country with Moslem colonists...
,

La Belle France

's President Emmanuel Macron and Italian Prime Minister Giuseppe Conte said they therefore "look forward to the proposals the EU High Representative/Vice President will make to this end."


Posted by: Fred || 07/19/2020 00:00 || Comments || Link || E-Mail|| [6460 views] Top|| File under: Arab Spring
Britain
UK Labour shadow minister steps down after apologizing for antisemitism
[IsraelTimes] "Owing to a campaign by the right wing media my position has become untenable," he said in a statement.


"Among gentlemen an apology would suffice, but you know how them Jooooos are," he added. The stepwise deCorbynization of England's Labour party continues. It will be interesting to see how far it goes...

A Labour MP has resigned from the party's frontbenches citing a "campaign by the right wing media" against him, after he was forced to apologize for antisemitic comments.

Lloyd Russell-Moyle had been facing pressure over his position after he had to issue two separate apologies: one last week for comments in which he called Zionism a "dangerous nationalist idea" and accused Israel of terrorism.

The other apology was made after he accused Harry Potter author J.K. Rowling of "using her own sexual assault as justification" to raise concerns over transgender rights.

No action was taken by the Labour Party over either incident, but Russell-Moyle has now stepped down from his position as a shadow environmental minister, citing harassment.

"Owing to a campaign by the right wing media my position has become untenable," he said in a statement issued on Twitter. "This has unleashed a torrent of online hate and daily calls of harassment to my office, which has exposed those who work for me to abuse that would not be acceptable in any workplace," he added.

Russell-Moyle entered parliament as an ally of former Labour Party leader Jeremy Corbyn, whose premiership was dogged by accusations of endemic antisemitism within the party. During his time in Westminster he has backed a number of Labour activists accused of antisemitism.

Among them were Melanie Melvin, who was ejected from the party for antisemitic tweets including one suggesting Israel was behind a conspiracy to fake the Assad regime's use of chemical weapons

...have not been used since WWI except for in Iraq, by the late, unlamented Saddam Hussein and in Syria, but really, honest, not by the Syrian government. And in Germany in WWII, but that was against civilians. Lots of them, just one of many reasons Hitler's also late and unlamented...
in Syria. "Breaking: Sarin gassing was filmed by the BBC at Pinewood on the orders of Mrs May and the Israeli lobby," she tweeted.

Also drawing support from Russell-Moyle was Rebecca Massey, an activist who tweeted that the "Israel lobby manufactured the UK Labour Party's antisemitism crisis."

A spokesperson for the Campaign Against Antisemitism said: "The role that Mr Russell-Moyle has now left was his first Shadow Cabinet position and we had been disappointed that Sir Keir Starmer had promoted him given his record. Mr Russell-Moyle should still face disciplinary proceedings over his past conduct."
Posted by: trailing wife || 07/19/2020 07:50 || Comments || Link || E-Mail|| [6464 views] Top|| File under:
Home Front: WoT
Hezbollah Associated Narco-Money Launderer and a Computer Hacker - Extradited from Cyprus to the United States
[PUBLISH.TWITTER]
Ghassan Diab, 37, a citizen of Leb

...an Iranian colony situated on the eastern Mediterranean, conveniently adjacent to Israel. Formerly inhabited by hardy Phoenecian traders, its official language is now Arabic, with the usual unpleasant side effects. The Leb civil war, between 1975 and 1990, lasted a little over 145 years and produced 120,000 fatalities. The average length of a ceasefire was measured in seconds. The Lebs maintain a precarious sectarian balance among Shiites, Sunnis, and about a dozeen flavors of Christians. It is the home of Hezbollah, which periodically starts a war with the Zionist Entity, gets Beirut pounded to rubble, and then declares victory and has a parade. The Lebs have the curious habit of periodically murdering their heads of state or prime ministers...
, arrived in Miami yesterday after being extradited from the Republic of Cyprus. Diab is charged in the State of Florida, Circuit Court of the Eleventh Judicial Circuit in and for Miami-Dade County, with two counts of money laundering over $100,000, two counts of conspiracy to launder over $100,000, two counts of unlicensed transmission of currency over $100,000, and two counts of unlawful use of a two-way communications device to further the commission of money laundering, all felonies under Florida law.

Continued on Page 49
Posted by: Fred || 07/19/2020 00:00 || Comments || Link || E-Mail|| [6462 views] Top|| File under: Hezbollah
India-Pakistan
All offenders who smashed Gandharan Buddhist statue in Mardan arrested
[GEO.TV] Police on Saturday arrested all those offenders who were seen smashing an antique Gandharan Buddhist statue in Mardan, Special Assistant to the Chief Minister for Information Kamran Bangash said.

A video has gone viral on social media, in which some unidentified people were seen smashing the statue with a sledgehammer that was discovered in Takht Bhai area of Mardan.

Taking to Twitter, Kamran Bangash said, "All offenders who were seen smashing an antique Gandharan Buddhist statue in Mardan have been arrested by KP Police."

He added that a case has been registered against them under relevant sections of the Antiquity Act 2016.

The statute was reportedly discovered during construction activity in the area.

Taking notice of the incident, the officials of the Tourism Department reported the incident to the police which arrested the culprits.

"SILENCE NOT AN OPTION"
Commenting on the incident, Federal Minister for Science and Technology Fawad Chaudhry said: "If progressive people of Pakistain remains silent observers and neutral all hopes of progressive and modern Pakistain ll be dashed".

"Social degradation is immense and silence is not an option unless you want this society to be as dead as [a] graveyard."

According to UNESCO, the Buddhist Ruins of Takhi-e-Bahi (Throne of Origins) are a monastic complex, founded in the early 1st century A.D., is spectacularly positioned on various hilltops ranging from 36.6 metres to 152.4 metres in height, typical for Buddhist sites.

The complexes cover an area of around 33ha.

The area is frequently visited by tourists from Sri Lanka, Nepal, and Japan.
Posted by: Fred || 07/19/2020 00:00 || Comments || Link || E-Mail|| [6464 views] Top|| File under: Govt of Pakistan
Who's in the News
45
[untagged]
9
Antifa/BLM
5
Commies
4
Govt of Iran
3
Sublime Porte
2
Islamic State
2
Moslem Colonists
1
Govt of Pakistan
1
Govt of Sudan
1
Hezbollah
1
Muslim Brotherhood
1
Narcos
1
Palestinian Authority
1
Fulani Herdsmen (Boko Haram)
1
Arab Spring
1
Govt of Iran Proxies
Bookmark
E-Mail Me
The Classics
The O Club
Rantburg Store
The Bloids
The Never-ending Story
Thugburg
Gulf War I
The Way We Were
Bio
Merry-Go-Blog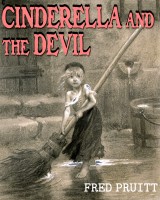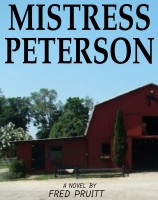 On Sale now!


A multi-volume chronology and reference guide set detailing three years of the Mexican Drug War between 2010 and 2012.

Rantburg.com and borderlandbeat.com correspondent and author Chris Covert presents his first non-fiction work detailing the drug and gang related violence in Mexico.

Chris gives us Mexican press dispatches of drug and gang war violence over three years, presented in a multi volume set intended to chronicle the death, violence and mayhem which has dominated Mexico for six years.
Click here for more information


Meet the Mods
In no particular order...


Steve White
Seafarious
Pappy
lotp
Scooter McGruder
john frum
tu3031
badanov
sherry
ryuge
GolfBravoUSMC
Bright Pebbles
trailing wife
Gloria
Fred
Besoeker
Glenmore
Frank G
3dc
Skidmark
Alaska Paul



Better than the average link...



Rantburg was assembled from recycled algorithms in the United States of America. No trees were destroyed in the production of this weblog. We did hurt some, though. Sorry.
3.215.79.116

Help keep the Burg running! Paypal: