-War on Police-
Black Leaders To Minneapolis City Council: Dismantling Police Is "Egregious, Grotesque, Absurd, Crazy, Ridiculous" … And Maybe Racist
HotAir


If you think that dismantling an urban police department and replacing it with social workers is nuts, you're in good company. The very people that the Minneapolis city council claimed to be serving in its attempt to eliminate its own police department have begun blasting the idea as "absurd" and "ridiculous." African-American leaders within the city are accusing the council of rushing to a conclusion without engaging them — and offering a proposal that will leave them unprotected from violence in the future:
Posted by: g(r)omgoru || 07/03/2020 03:17 || Comments || Link || E-Mail|| [10795 views] Top|| File under:
Afghanistan
Taliban Keeps 'Close Ties' With Al-Qaeda Affiliate: Pentagon
[ToloNews] al-Qaeda's regional affiliate in Afghanistan maintains "close ties" to the Taliban

...Arabic for students...
and has an "enduring interest" in attacking US troops, the Pentagon said in a new report released on Wednesday.

Al-Qaeda poses a "limited threat to US personnel and our partners in Afghanistan," the report said, adding that the al-Qaeda affiliate in the Indian Subcontinent (AQIS)—"poses the greatest threat to those elements."

"Al-Qaeda routinely supports and works with low-level Taliban members in its efforts to undermine the Afghan government and maintains an enduring interest in attacking US forces and Western targets in the region," it said.

The report also said that al-Qaeda "assists local Taliban in some attacks," according to al-Qaeda statements, the report said.

Al-Qaeda will focus on ensuring "its safe haven remains viable. The few remaining al-Qaeda Core members focus largely on survival, while delegating leadership of AQ's regional presence to AQIS leaders," according to the report.

Additionality, the report said that al-Qaeda's interest in attacking US forces and other Western targets in Afghanistan and the region persists, but continuing "Coalition CT (counter -terrorism) pressure has reduced AQIS's ability to conduct operations in Afghanistan without the support of the Taliban.

The report also said that the Taliban and Haqqani Network "very likely maintain the capability to conduct explosive and other offensive operations against Afghan and Coalition forces. At the beginning of the reporting period, Taliban offensive operations briefly decreased during the weeklong RIV in February 2020."

Since the US-Taliban Agreement was signed, the Taliban has reduced violence against US and other foreign forces, but has continued its offensive operations against the ANDSF and Afghan government officials.

"The Taliban is calibrating its use of violence to harass and undermine the ANDSF and GIRoA, but remain at a level it perceives is within the bounds of the agreement, probably to encourage a US troop withdrawal and set favorable conditions for a post-withdrawal Afghanistan," according to the report.

The US government expects the Taliban to fulfill its commitments under the agreement, which specifically states that withdrawal of troops below 8,600 will happen "with the commitment and action on the obligations" by the Taliban of their part of the agreement, the report said.
Posted by: trailing wife || 07/03/2020 01:22 || Comments || Link || E-Mail|| [10798 views] Top|| File under: al-Qaeda
Jamiat Party Votes In New Leader Shadab, Ousts Rabbani
[ToloNews] A number of members of the Jamaat-e-Islami
...The Islamic Society, founded in 1941 in Lahore by Maulana Sayyid Abul Ala Maududi, aka The Great Apostosizer. The Jamaat opposed the independence of Bangladesh but has operated an independent branch there since 1975. It maintains close ties with international Mohammedan groups such as the Moslem Brotherhood. the Taliban, and al-Qaeda. The Jamaat's objectives are the establishment of a pure Islamic state, governed by Sharia law. It is distinguished by its xenophobia, and its opposition to Westernization, capitalism, socialism, secularism, and liberalist social mores...
Leadership Council on Wednesday, in a move led by Atta Mohammad Noor, voted in a majority to replace the current leader Salahuddin Rabbani with Enayatullah Shadab, who will now lead the council.

Based on the council's decision, the Jamaat party will play a significant role in the

grinding of the peace processor

as well as in the government, but other members of the council's leadership, led by Salahuddin Rabbani, see the decision as an Intra-party conspiracy and added that Rabbani will continue to his job as the chairman of the party leadership council.

Tensions have risen among members of the Jamaat-e-Islami party, led by Atta Mohammad Noor, after Enayatullah Shadab' replaced Salahuddin Rabbani.

"Cohesion is the focus of reform and reconstruction in the Jamaat itself, this decision will stand until a congress of the Jamaat-e-Islami party of Afghanistan. (In the meantime) one of the most respected and founders of party, Professor Enayatullah Shadab, will lead chairmanship of the Jamaat leadership council," said Abdul Hafiz Mansour, a member of the leadership council of Jamaat-e-Islami party of Afghanistan.

A number of other members of the Jamaat-e-Islami party council, led by Salahuddin Rabbani, have called the decision an Intra-party conspiracy and in a statement suspended council membership of Atta Mohammad Noor, Younos Qanoni, Kalimullah Naqibi, Hafiz Mansour, Abdul Shokor Waqif Hakimi, Enayatullah Shadab and Abdul Satar Murad.

"The Jamaat-e- Islamic party of Afghanistan, emphasizing its previous positions on the country's major political issues, considers yesterday's meeting a conspiracy and against the party's principles and the party constitution," said Waliullah Adib, a member of the leadership council of Jamaat-e-Islami party of Afghanistan.

Salahuddin Rabbani headed the Jamaat-e-Islami party after the

liquidation

of late Burhanuddin Rabbani



... the gentlemanly murdered legitimate president of Afghanistan...


, the former head of the High Peace Council.

"The day before, we witnessed the convening of the congress of the Jamaat-e-Islami Party of Afghanistan, in which the interim chairman was elected, which should have taken place three years ago," said Tawofiq Wahdat, MP.

Tensions between Salahuddin Rabbani and a number of members of the party escalated after an agreement was signed between President Ghani and Abdullah Abdullah

...the former foreign minister of the Northern Alliance government, advisor to Masood, and candidate for president against both Karzai and Ghani. Dr. Abdullah was born in Kabul and is half Tadjik and half Pashtun. He also held the meaningless salaried sop position as CEO of Afghanistan, while Ghani was president...
, Chairman of the High Council for National Reconciliation.
Posted by: trailing wife || 07/03/2020 01:22 || Comments || Link || E-Mail|| [10797 views] Top|| File under: Jamaat-e-Islami
'Money Transferred from Russia to Militant Accounts': Source
[ToloNews] Following reports in the New York Times


...which still proudly displays Walter Duranty's Pulitzer prize...
that US intelligence monitored electronic data showing large financial transfers from a bank account controlled by Russia's military intelligence agency to a Taliban


...the Pashtun equivalent of men...


Continued on Page 49
Posted by: trailing wife || 07/03/2020 01:22 || Comments || Link || E-Mail|| [10797 views] Top|| File under: Taliban
Europe
Czech President Milos Zeman: 'Black Lives Matter Is Racist'
[PragueMorning] Czech President Milos Zeman while visiting the US Ambassador's residence in Prague on the 244th anniversary of the independence of the United States, said the slogan "Black Lives Matter" is racist.

He stated that "he does not need new big brothers who will tell him what values ​​to confess."

"The slogan 'Black Lives Matter' is a racist slogan because all lives matter," Zeman said in a speech provided by his spokesman.

Zeman targeted the "Black Lives Matter" campaign that has spread around the globe since George Floyd, an unarmed African American man, was killed in US police custody a month ago.

"We can't ignore this danger, we have to face it," Zeman said, criticizing street riots in the US, destroyed monuments, and burning cars.

The BLM movement has been regarded as largely peaceful. Protesters have targeted statues in the United States and Europe that depict historical figures who owned slaves or were colonizers.

Zeman blamed "stupid fellows who declare themselves value leaders, or even opinion leaders".

"We need free-thinking, we need common sense," he said."I do not need any new Big Brother," he said, using a term from George Orwell's classic dystopian novel "1984" to claim the BLM was foisting its opinions on others.

Adopted by 493 to 104 votes, the European Parliament on June 19 declared that "Black Lives Matter" and denounced racism and white supremacism in all its forms.

It also urged EU countries to denounce "the disproportionate use of force and racist tendencies in law enforcement".
Posted by: Woodrow || 07/03/2020 00:00 || Comments || Link || E-Mail|| [10796 views] Top|| File under: Antifa/BLM
Fifth Column
MSNBC Dubs Mount Rushmore as a 'Racist' 'Symbol of White Supremacy'
[NEWSBUSTERS.ORG] According to MSNBC's Katy Tur, President Trump's July 3rd visit to Mount Rushmore is an example of racism and white supremacy

...the pernicious doctrine that laws were intended to be obeyed, that society works better when people don't pour shreiking from their places of worship every Friday for a weekend of rioting over insults real or imagined; and that cannibalism, beastiality, incest, murder, theft, rape, and similar activities are bad. A Dead White European (which invalidates his opinion) philosopher once opined that societies thrive when a person's word can be relied upon, and that a society which puts individual happiness first will invariably fail. Strangely enough, other successful societies, such as China, Japan, Korea, and those kinds of places could also be lumped with white supremacist societies, since they push the same values...
. In a disgusting Wednesday afternoon interview with Oglala Lakota tribe member Nick Tilsen, MSNBC gave a platform to someone who legitimately believes the United States of America should give up this national monument in the name of racism.Tur openly associated Mount Rushmore with the tearing down of statues across the country:

But his visit it coincides with the national reckoning over racism and the toppling of monuments linked to America's prejudiced past. And according to many Native Americans and Native American activists, Mount Rushmore should be one of them.

How pathetic and offensive for Tur to insist that Mount Rushmore is a dedication to white supremacy. This is considering the fact that Abraham Lincoln, the president is responsible for freeing the slaves, is one of the four faces carved into the mountain.

Tilsen brought this radical viewpoint on American history to life in this interview:

Well, Mount Rushmore is stolen land from Oglala Lakota indigenous people and it's a symbolizes of white supremacy and structural racism. They systematically stole this land from us as indigenous people and then carved the faces of white colonizers, four white men who were colonizers who contributed to the genocide of indigenous people. And so it's one of the fundamental symbols of white supremacy in America. And the fact that the president is coming here to this place, with such deep history of racism shows one of the narratives he's perpetuate.

The narrative that Tilsen is poised was not only incorrect, but incredibly dangerous and vile. Of course MSNBC considers this platform well and good seeing how it is tainted in an anti-American sentiment.

Tilsen also demanded that Mount Rushmore must be given back to his tribe:

We think that, we believe that Mount Rushmore should be closed as a national monument. And it should be reverted back into the control of indigenous people and Lakota people of the territory for us to decide what we should do with it.

One of the biggest flaws in Tilsen's ill-informed take on history was that the Oglala Lakota stole that land from a different Native American tribe, therefore rendering his "stolen land" argument problematic.
Posted by: Fred || 07/03/2020 00:00 || Comments || Link || E-Mail|| [10804 views] Top|| File under:
Iranian ships head to Lebanon to break the siege
[ALMASDARNEWS] The al-Benaa newspaper reported that "Iranian ships are preparing to head to Leb

...an Iranian colony situated on the eastern Mediterranean, conveniently adjacent to Israel. Formerly inhabited by hardy Phoenecian traders, its official language is now Arabic, with the usual unpleasant side effects. The Leb civil war, between 1975 and 1990, lasted a little over 145 years and produced 120,000 fatalities. The average length of a ceasefire was measured in seconds. The Lebs maintain a precarious sectarian balance among Shiites, Sunnis, and about a dozeen flavors of Christians. It is the home of Hezbollah, which periodically starts a war with the Zionist Entity, gets Beirut pounded to rubble, and then declares victory and has a parade. The Lebs have the curious habit of periodically murdering their heads of state or prime ministers...
with foodstuffs, fuel and other essentials, within the framework of Iranian support to break the siege imposed by the Americans.

"They pointed out that there are "contacts to transfer this aid at the official level" and that it will reach Lebanon within two weeks.

Al-Benaa spoke about the expected Iranian aid, while quoting its sources, that "negotiations with the IMF have reached a dead end, especially after the resignation of the Director General of Finance, Alan Bivani, and the sharp differences between the government on the one hand and the Bank of Lebanon and the banking sector on the other, excluded. The fund decides to assist Lebanon in light of this disagreement and division over numbers and official confusion and the failure to complete the necessary reforms so far. "

The Lebanese newspaper confirmed on Thursday, that "there are official Iranian preparations to assist Lebanon at the highest levels by breaking the siege imposed on it by many Western and Arab countries."

Lebanon is currently suffering from economic hardship, due to corruption and neighboring Syria's ongoing war.

The various Lebanese regions are also suffering from rationing of electricity, due to the lack of diesel and fuel, while the Electricity Company of Lebanon warned against stopping its production.

The Lebanese pound lost more than 80% of its value, while the exchange rate of the dollar on the black market touched the threshold of 9,000 Lebanese pounds after its price remained stable at 1,500 pounds for decades.

Posted by: Fred || 07/03/2020 00:00 || Comments || Link || E-Mail|| [10795 views] Top|| File under: Govt of Iran
Government
US Supreme Court declines to hear bid by Iraqis to avoid deportation
[Jpost] The US Supreme Court on Thursday declined to hear a bid by a large group of Iraqis convicted of crimes in the United States to prevent imminent deportation to their home country where they say they could face persecution and torture.

The justices let stand a lower court's 2018 ruling that the federal judiciary lacked the authority to stop the planned deportations. The Iraqis had argued that the US Constitution's so-called suspension clause — relating to a person's ability to challenge confinement by the government — empowered courts to review their claims.

The case involves approximately 1,400 Iraqis in the United States who were ordered deported years or even decades ago because of criminal convictions. They were able to remain in the United States because Iraq had refused to repatriate them. The diplomatic situation changed in 2017, however, when Iraq struck a deal with the United States to repatriate its citizens.

The US government then conducted raids and detained hundreds of the Iraqis as part of a larger push by President Donald Trump

...dictatorial for repealing some (but not all) of the diktats of his predecessor, misogynistic because he likes pretty girls, homophobic because he doesn't think gender bending should be mandatory, truly a man for all seasons......
to increase immigration enforcement.

The Iraqis, represented by the American Civil Liberties Union, sued the US government in federal court in bankrupt, increasingly impoverished, reliably Democrat, Detroit
... ruled by Democrats since 1962. A city whose Golden Age included the Purple Gang...
to try to halt the deportations.

The Iraqis, many of whom are Christian, have said face likely torture and death in Iraq. They wanted US courts to halt the deportations so they could reopen their cases before immigration judges and present new evidence that they should be allowed to stay because they faced possible torture.


You should have thought of that before you broke our laws, guys. If you are Christian, you know what the rules are — Muslims are working from a deficit by comparison. Not that they cannot overcome the programming, but it's easier to relapse.

A judge in Detroit ruled for the Iraqis in 2018, but the Cincinnati, Ohio-based 6th US Circuit Court of Appeals reversed the decision.

In another case raising similar issues, the Supreme Court on June 25 enhanced the ability of the US government to quickly deport illegal immigrants colonists including asylum seekers with limited judicial review.
Posted by: trailing wife || 07/03/2020 03:52 || Comments || Link || E-Mail|| [10795 views] Top|| File under: Govt of Iraq
Who's in the News
30
[untagged]
8
Antifa/BLM
8
Govt of Iran
4
Commies
3
Islamic State
3
Sublime Porte
3
Muslim Brotherhood
3
Govt of Iran Proxies
2
Arab Spring
2
Govt of Iraq
2
Govt of Syria
1
Govt of Pakistan
1
Houthis
1
Taliban
1
al-Qaeda
1
Narcos
1
Jamaat-e-Islami
Bookmark
E-Mail Me
The Classics
The O Club
Rantburg Store
The Bloids
The Never-ending Story
Thugburg
Gulf War I
The Way We Were
Bio
Merry-Go-Blog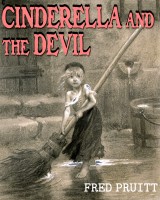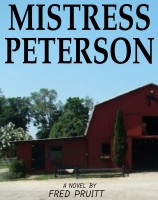 On Sale now!


A multi-volume chronology and reference guide set detailing three years of the Mexican Drug War between 2010 and 2012.

Rantburg.com and borderlandbeat.com correspondent and author Chris Covert presents his first non-fiction work detailing the drug and gang related violence in Mexico.

Chris gives us Mexican press dispatches of drug and gang war violence over three years, presented in a multi volume set intended to chronicle the death, violence and mayhem which has dominated Mexico for six years.
Click here for more information


Meet the Mods
In no particular order...


Steve White
Seafarious
tu3031
badanov
sherry
ryuge
GolfBravoUSMC
Bright Pebbles
trailing wife
Gloria
Fred
Besoeker
Glenmore
Frank G
3dc
Skidmark



Better than the average link...



Rantburg was assembled from recycled algorithms in the United States of America. No trees were destroyed in the production of this weblog. We did hurt some, though. Sorry.
3.238.118.80

Help keep the Burg running! Paypal: