Afghanistan
NBC News: Pompeo Warned Full Troop Pullout on Kabul Trip
[ToloNews] NBC News, quoting two current US

bigwig

s (and one former official) on Tuesday reported that US Secretary of State Mike Pompeo during a trip to Kabul two weeks ago on March 23, threatened President Ashraf Ghani
...former chancellor of Kabul University, now president of Afghanistan. Before returning to Afghanistan in 2002 he was a scholar of political science and anthropology. He worked at the World Bank working on international development assistance. As Finance Minister of Afghanistan between July 2002 and December 2004, he led Afghanistan's attempted economic recovery until the Karzais stole all the money...
and his opponent Abdullah Abdullah

...the former foreign minister of the Northern Alliance government, advisor to Masood, and candidate for president against both Karzai and Ghani. Dr. Abdullah was born in Kabul and is half Tadjik and half Pashtun. He also held the meaningless salaried sop position as CEO of Afghanistan, while Ghani was president...
that President Trump might do a complete troop pullout, as well as an cut aid, if the dispute continues.

Immediately following his visit to Kabul, the US State Department released a statement saying that because of the failure of the Afghan leaders to end the political impasse, $1 billion in US aid money for Afghanistan would be cut, and funding in 2021 might also be reduced.

However,


denial ain't just a river in Egypt...


the statement about a complete troop withdrawal was not previously reported.

A former senior US official was quoted by NBC as saying that Pompeo told Ghani and Abdullah they would be held responsible if the president's peace deal fails.

According to the former official, Pompeo told the Afghan leaders that Trump has followed through on other threats to withdraw troops and pull financial aid, said NBC report.

Pompeo told Abdullah that he must support Ghani, according to officials as quoted by NBC news.

This comes after US Secretary of State Mike Pompeo's 7-hour visit to Kabul on March 23 where he met with President Ghani and his political opponent Abdullah Abdullah, separately, and in a joint meeting. But the meetings ended without a result.

The US State Department in a statement said the United States deeply regrets that

Afghanistan's Caped President

Ashraf Ghani and former Chief Executive Abdullah Abdullah have informed secretary Pompeo that they have been unable to agree on an inclusive government that can meet the challenges of governance, peace, and security, and provide for the health and welfare of Afghan citizens.

The statement said that "the United States is disappointed in them (Ghani and Abdullah) and what their conduct means for Afghanistan and our shared interests. Their failure has harmed US-Afghan relations and, sadly, dishonors those Afghan, Americans, and Coalition partners who have sacrificed their lives and treasure in the struggle to build a new future for this country."

"Because this leadership failure poses a direct threat to US national interests, effective immediately, the US government will initiate a review of the scope of our cooperation with Afghanistan," the statement said. "Among other steps, we are today announcing a responsible adjustment to our spending in Afghanistan and immediately reducing assistance by $1 billion this year. We are prepared to reduce by another $1 billion in 2021."

The statement said that the US will also initiate a review of all of its programs and projects to identify additional reductions and reconsider our pledges to future donor conferences for Afghanistan.
Posted by: trailing wife || 04/09/2020 00:00 || Comments || Link || E-Mail|| [174 views] Top|| File under:
Africa Horn
Reform of Sudan security apparatus is crucial for peace: Minnawi
[Sudan Tribune] The leader of the Sudan Liberation Movement, Minni Arko Minnawi (SLM-MM), said that an agreement on restructuring the security forces in the ongoing negotiations in Juba is the only way to achieve Sudan's peace.

Minawi made this statement in a phone call on Tuesday to a military parade organized by his troops held in an identified location on the occasion of the graduation of a new military batch.

He told the SLM-MM fighters that the talks, which entered their final stages, are now dealing with a number of issues, the most important of which are the security arrangements.

"We must be aware that the reform of the security services to make them the property of the Sudanese people is the only way that can lead to a democratic and stable Sudan," he said

"Without that, it is difficult to (...) to the desired stage and establish a state of equal citizenship.

The event was attended by Jumaa Mohammed Haqqar, SLA Commander-in-Chief and his deputy Jabir Ishaq Ali.

The military parade took place at the same time with the resumption of indirect negotiations via written notes as a result of health measures to prevent the spread of the coronavirus (aka COVID19 or Chinese Plague)

...the twenty first century equivalent of bubonic plague, only instead of killing off a third of the population of Europe it kills 3.4 percent of those who notice they have it. It seems to be fond of the elderly, especially Iranian politicians and holy men...
, which led to stop meetings between the negotiating teams.

The parties in Juba say that the slow negotiating through written correspondence may bring the parties to suspend negotiations, pointing that it is not possible to sign the peace agreement on April 11, as planned.

The mediation had previously proposed that negotiations be limited to two negotiators from each side, but the Darfurian movements insisted on the participation of all the representatives of different groups.

In his speech, Minawi blamed the Forces for Freedom and Change for causing the delay in the negotiations and obstructing the

grinding of the peace processor

.


Posted by: Fred || 04/09/2020 00:00 || Comments || Link || E-Mail|| [59 views] Top|| File under: Govt of Sudan
Arabia
Coronavirus Invades Saudi Inner Sanctum
h/t Instapundit


[NYTimes] The senior Saudi prince who is governor of Riyadh is in intensive care with the coronavirus. Several dozen other members of the royal family have been sickened as well. And doctors at the elite hospital that treats Al-Saud clan members are preparing as many as 500 beds for an expected influx of other royals and those closest to them, according to an internal "high alert" sent out by hospital officials.

"Directives are to be ready for V.I.P.s from around the country," the operators of the elite facility, the King Faisal Specialist Hospital, wrote in the alert, sent electronically Tuesday night to senior doctors.

Posted by: g(r)omgoru || 04/09/2020 10:21 || Comments || Link || E-Mail|| [250 views] Top|| File under:
Ansarullah, JMPs confirm rejection of partition projects
[SABA.YE] A political symposium, organized on Wednesday in Sanaa by the Joint Meeting Parties (JMPs) and the Political Bureau of Ansarullah, emphasized the continuation of uniting the internal front in confronting the aggression and the rejection of partition projects.

The participants in the symposium, including leaders and representatives of the national parties, researchers and academicians, stressed that any political consultations should lead to stopping the aggression and lifting the siege and the exit of the occupation forces from all of the Yemen


...an area of the Arabian Peninsula sometimes mistaken for a country. It is populated by more antagonistic tribes and factions than you can keep track of...


i lands.

They confirmed the support of the various political parties and components for the efforts of the reconciliation and political solution committee and the preparation for a Yemeni-Yemeni dialogue, inviting the rest of the Yemeni political parties and components to respond to the calls for reconciliation.

The symposium recommendations indicated to the importance of the political parties' role in thwarting the aggression forces' plans and preserving the higher national interest after five years of the aggression, and urged taking advantage of the political changes in the region and supporting efforts to stop the aggression and lift the siege.

Regarding the Corona pandemic, the recommendations stressed on the unification of political efforts alongside the Supreme Political Council and the Salvation Government in implementing decisions and precautionary and proactive steps to confront the epidemic and prevent its arrival in Yemen.


Posted by: Fred || 04/09/2020 00:00 || Comments || Link || E-Mail|| [42 views] Top|| File under: Houthis
Bangladesh
Bangabandhu's killer Majed appeals for clemency
[Dhaka Tribune] Abdul Majed, one of the convicts in the murder of Father of the Nation Bangabandhu Sheikh Mujibur Rahman, has appealed for the president's clemency.

He reached out to President Abdul Hamid, through the jail authorities, seeking mercy from the death warrant issued against him by a Dhaka court earlier on Wednesday.

Home Minister Asaduzzaman Khan Kamal confirmed the matter to Dhaka Tribune on Wednesday evening.

When contacted, Majed's wife Safia Begum said she was not aware of her husband seeking clemency.

"But we have seen news scroll on TV about it," she told Dhaka Tribune on Wednesday evening.

Judge Md Helal Chowdhury of Dhaka District and Sessions Judge's Court issued the death warrant against Majed, court official Komol Kumar Dey confirmed to Dhaka Tribune.

Mahbubul Islam, jailer at the Dhaka Central Jail, told Dhaka Tribune on Wednesday evening that they received the death warrant around 5pm.

He said the jail authorities would read the warrant to Majed.

Earlier on Monday night, a team from Counter-Terrorism and Transnational Crime (CTTC) unit of police arrested Majed from Mirpur cantonment area in Dhaka.

He was sent to Dhaka Central Jail in Keraniganj after being produced before the court of Dhaka Chief Metropolitan Magistrate AM Zulfikar Hayat on Tuesday.

Assistant Public Prosecutor Hemayetuddin Hiron told Dhaka Tribune that Majed, a dismissed army officer, had himself claimed to have been one of the murderers of Bangabandhu Sheikh Mujibur Rahman and his family.

On November 19, 2009, the Supreme Court upheld a High Court verdict that awarded capital punishment to 12 convicts for killing Bangabandhu and most of his family members in a coup d'état on August 15, 1975.

Still five killers remain

runaway

-- Col (dismissed) Khandaker Abdur Rashid, Lt Col (relieved) Shariful Haque Dalim, Maj (retd) Noor Chowdhury, Maj (retd) Rashed Chowdhury, and Risaldar Moslehuddin Khan.


Posted by: Fred || 04/09/2020 00:00 || Comments || Link || E-Mail|| [62 views] Top|| File under:
Caribbean-Latin America
Under new coronavirus rules, US deports 400 migrant children
Do not pass Go, do not collect $200.

[Jpost] U.S. immigration officials have rapidly deported nearly 400 migrant children intercepted at the U.S.-Mexico border in the past two weeks under new rules billed as seeking to limit the spread of the novel coronavirus (aka COVID19 or Chinese Plague)

...the twenty first century equivalent of bubonic plague, only instead of killing off a third of the population of Europe it kills 3.4 percent of those who notice they have it. It seems to be fond of the elderly, especially Iranian politicians and holy men...
in the United States, according to government data seen by

Rooters

.
President Donald Trump
...the Nailer of NAFTA...
Continued on Page 49
Posted by: trailing wife || 04/09/2020 00:00 || Comments || Link || E-Mail|| [212 views] Top|| File under:
Fifth Column
Ilhan Omar faces Actual Americans after calling illegal immigrants as 'American taxpayers'
[FoxNews] Rep. Ilhan Omar, D-Minn., sparked online slap down Wednesday after she attempted to reframe reporting on her demand to direct coronavirus aid to illegal aliens.


No word from the sharia compliant Twin Cities Pravda media. After all, it's is forbidden pointing out she practiced incest with her homosexual brother


"There, fixed it for you," Omar tweeted alongside an image of a New York Post headline that read: "'Squad' members want to make illegal border jumping immigrants eligible for coronavirus aid." The Minnesota congresswoman crossed out the phrase "illegal immigrants" and replaced it with "American taxpayers."




If it smells like a dog



Posted by: Woodrow || 04/09/2020 03:04 || Comments || Link || E-Mail|| [237 views] Top|| File under: Moslem Colonists
The Grand Turk
Erdoğan hails 'healthcare army' fighting virus
[Hurriyet Daily News] Turkey's president on April 8 praised the nation's "healthcare army" of nearly half a million medical staff and 360,000 support personnel fighting the coronavirus outbreak.

"No virus, no outbreak is stronger than Turkey," said Recep Tayyip Erdoğan in a letter addressed to the Turkish people who are older than 65 and restricted from leaving their homes due to pandemic.

On April 8, Turkey began distributing face masks and cologne, a traditional ethanol-based scented disinfectant, for people in the risk groups, including 65-year-plus and people suffering from chronic illnesses.

The letter was included in packages of hygiene kit sent to Turkish citizens.

Construction of field hospital at Istanbul airport site begins
[Hurriyet Daily News] Construction work to build a field hospital at the site of the now-closed Atatürk Airport in Istanbul has begun.

President Recep Tayyip Erdogan announced earlier this week two more hospitals with a capacity of 1,000 beds each will be established in the country's largest city as part of efforts in the fight against the coronavirus outbreak.

One of the field hospitals will be developed in the Sancaktepe district on the Asian side of Istanbul, while the other planned health facility will be established at the site of the Atatürk Airport.

"We will complete them quickly within 45 days and open them to the service of our people," Erdoğan said in a speech he delivered on April 6.

A number of trucks and heavy construction equipment arrived at the construction site yesterday morning and building work began on a land plot belonging to the General Directorate of State Airports authority (DHMİ).

Construction work for the Sancaktepe facility already commenced on April 7, shortly after Erdoğan unveiled the plans for the field hospitals.


Coronavirus death toll rises to 87, with 38,226 total cases
[Hurriyet Daily News] Turkey's death toll from the coronavirus (aka COVID19 or Chinese Plague)

...the twenty first century equivalent of bubonic plague, only instead of killing off a third of the population of Europe it kills 3.4 percent of those who notice they have it. It seems to be fond of the elderly, especially Iranian politicians and holy men...
outbreak increased by 87 to 812 on April 8, while the number of confirmed cases from the disease rose by 4,117 to 38,226, the Health Minister said.

The total number of confirmed coronavirus cases surged to 38,226 as 4,117 more people tested positive for the virus in the last 24 hours, Health Minister Fahrettin Koca told via a Twitter post.

So far, a total of 1,846 patients have recovered and been discharged from hospitals, Koca said, stressing the rise in the recovery rate.

He also said 24,900 tests were conducted on April 8, with the overall number of tests conducted so far hitting 247,768. Turkey is currently treating 1,492 patients in intensive care units,
Posted by: Fred || 04/09/2020 00:00 || Comments || Link || E-Mail|| [84 views] Top|| File under: Sublime Porte
Iraq
Iraq president names intel chief Mustafa al-Kadhimi as PM
[JPost] Iraqi President Barham Salih on Thursday named intelligence chief Mustafa al-Kadhimi as prime minister-designate, state television reported.

Kadhimi was named shortly after the previous designated prime minister, Adnan al-Zurfi, withdrew his candidacy after failing to secure enough support to pass a government. Zurfi made his announcement in a statement on Thursday.
Posted by: Frank G || 04/09/2020 05:48 || Comments || Link || E-Mail|| [129 views] Top|| File under: Govt of Iraq
Syria-Lebanon-Iran
Previously Undisclosed Iranian Nuclear Weapons Site Identified
[Free Beacon] A new Iranian nuclear weapons site has been identified by a team of experts, who are now calling on Tehran to acknowledge the previously undisclosed site to international inspectors.

The Institute for Science and International Security announced on Wednesday that it has evidence Iran operated a nuclear weapons construction facility in northern Iran until at least 2011, when it was likely destroyed as Western nations began to investigate the country's weapons program. The information was found in a tranche of records recently smuggled out of Iran by Israel.


So, who do we credit for discovery and reporting, the non-profit Institute for Science and International Security, or Israeli intelligence ?


The facility still has not been declared as a former weapons site by Iran, as it is required to do under international law.

"The facility was intended as a pilot plant, aimed at developing and making uranium components for nuclear weapons, in particular components from weapon-grade uranium, the key nuclear explosive material in Iranian nuclear weapon cores," according to the institute.

"The key building of the site, the uranium metals workshop, was apparently gutted and abandoned between late 2010 and early 2011," the research organization found.
Posted by: Besoeker || 04/09/2020 01:55 || Comments || Link || E-Mail|| [179 views] Top|| File under: Govt of Iran
Ukraine demands explanation from Iran over shocking remarks on plane crash
[THEBAGHDADPOST] The Deputy Prime Minister of Ukraine on Monday said his country expects "an immediate explanation from Iran" about a controversial statement made by an Iranian

politician

about the downing of a Ukrainian airliner in January.

On Sunday the mid-level

holy man

and

politician

, Hassan Norouzi, said the Iranian military had been right in shooting down a Ukrainian passenger plane in January because it was no longer "under the control of the tower and appeared to be controlled by America".

He also claimed that the same plane had been to Israel the week before the incident and appeared to have been tampered with and rigged there.

"We expect an immediate explanation from Iran

...a theocratic Shiite state divided among the Medes, the Persians, and the (Arab) Elamites. Formerly a fairly civilized nation ruled by a Shah, it became a victim of Islamic revolution in 1979. The nation is today noted for spontaneously taking over other countries' embassies, maintaining whorehouses run by clergymen, involvement in international drug trafficking, and financing sock puppet militias to extend the regime's influence. The word Iran is a cognate form of Aryan. The abbreviation IRGC is the same idea as Stürmabteilung (or SA). The term Supreme Guide is a the modern version form of either Duce or Führer or maybe both. They hate Jews Zionists Jews. Their economy is based on the production of oil and vitriol...
on this statement. It shows full disrespect for human lives. Dozens of families from Iran, Ukraine, Canada, Sweden, UK, and Afghanistan lost their loved ones in the attack against [the] defenceless civilian aircraft," Vadym Prystaiko wrote in a tweet.

The passenger plane was downed over Tehran on January 3 by two missiles fired by a Revolutionary Guard air defense unit killing all 176 passengers and crew members. The Revolutionary Guard took "full responsibility" for the incident after three days but has attributed the shooting to "human error".

Norouzi also claimed that no one had been arrested over the incident, but on Monday the Head of Armed Forces Judiciary Organization of Iran, refuted the statement and said one individual who presumably fired the missiles is held in detention and some others have been subpoenaed.

He did not make any comments about Norouzi's more controversial remarks about the reason for firing missiles at the plane.

Iran has also refused to hand over the black boxes of the downed airliner to other countries for decoding despite not having the technology of reading the data in Iran.

Posted by: Fred || 04/09/2020 00:00 || Comments || Link || E-Mail|| [115 views] Top|| File under: Govt of Iran
Who's in the News
47
[untagged]
7
Houthis
5
Govt of Iran
4
Taliban
3
Govt of Iran Proxies
2
Hezbollah
2
Govt of Iraq
2
Tablighi Jamaat
1
Govt of Sudan
1
Moslem Colonists
1
Sublime Porte
1
Tin Hat Dictators, Presidents for Life, & Kleptocrats
1
Arab Spring
1
Govt of Syria
Bookmark
E-Mail Me
The Classics
The O Club
Rantburg Store
The Bloids
The Never-ending Story
Thugburg
Gulf War I
The Way We Were
Bio
Merry-Go-Blog
Hair Through the Ages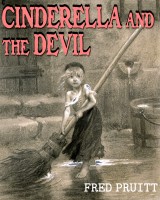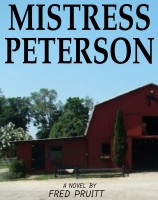 On Sale now!


A multi-volume chronology and reference guide set detailing three years of the Mexican Drug War between 2010 and 2012.

Rantburg.com and borderlandbeat.com correspondent and author Chris Covert presents his first non-fiction work detailing the drug and gang related violence in Mexico.

Chris gives us Mexican press dispatches of drug and gang war violence over three years, presented in a multi volume set intended to chronicle the death, violence and mayhem which has dominated Mexico for six years.
Click here for more information


Meet the Mods
In no particular order...


Steve White
Seafarious
Pappy
lotp
Scooter McGruder
john frum
tu3031
badanov
sherry
ryuge
GolfBravoUSMC
Bright Pebbles
trailing wife
Gloria
Fred
Besoeker
Glenmore
Frank G
3dc
Skidmark
Alaska Paul



Better than the average link...



Rantburg was assembled from recycled algorithms in the United States of America. No trees were destroyed in the production of this weblog. We did hurt some, though. Sorry.
3.236.8.46