Afghanistan
Ghani Signs Decree to Release Taliban Prisoners
[ToloNews] President Ashraf Ghani
...former chancellor of Kabul University, now president of Afghanistan. Before returning to Afghanistan in 2002 he was a scholar of political science and anthropology. He worked at the World Bank working on international development assistance. As Finance Minister of Afghanistan between July 2002 and December 2004, he led Afghanistan's attempted economic recovery until the Karzais stole all the money...
signed an order on Tuesday night to pardon and release Taliban

...Arabic for students...
prisoners in order for the peace talks between Afghanistan's government and the Taliban to start, said Palace spokesperson Sediq Sediqqi.

According to the first part of the decree, which was released to the media on Wednesday: The prisoners that will be released are required to make a written commitment not to return to the war. The prisoners will be released after a biometric process.

The second part: The releasing of the 1,500 Taliban is a goodwill gesture and the process will be started on March 14 at Parwan prisons. Every day 100 Taliban prisoners will be released in consideration of age, health status, and the remaining time of sentenced imprisonment.

Third: With the beginning of the direct talks between the Afghan government and Taliban, every two weeks 500 Taliban prisoners will be released--provided that a major reduction in violence continues--until 3,500 more are released.

And article four of the decree said: The National Security Council has the responsibility to implement this decree.

Before this, the Afghanistan Independent Human Rights Commission (AIHRC), referring to the Afghan government's planned release of Taliban prisoners as a "confidence-building measure" ahead of intra-Afghan talks, said those Taliban inmates who are accused of being involved in war crimes or crimes against humanity shouldn't be released from the jails by the government during the swap.

"According to the national and international laws, the president does not have the authority to release those individuals who are accused of being involved in war crimes and crimes against humanity," said Naeem Nazari, the deputy head of the AIHRC.

According to the US-Taliban deal and the joint Afghan-US declaration, up to 5,000 Taliban prisoners should be released by March 10 in order to facilitate the intra-Afghan negotiations with the Taliban.

Meanwhile,


...back at the hoedown, the fiddler suddenly struck a sour note. The dancing stopped abruptly. Everyone looked at Bob...


the Taliban's

front man

in Doha Suhail Shaheen has said that the Taliban have handed over a full list of 5,000 Taliban prisoners to the American side and that the group will verify the identities of the inmates.

Following eighteen months of negotiations in Doha, the United States and the Taliban on February 29 signed a peace deal that will pave the way for the withdrawal of US forces from Afghanistan in exchange for a number of solid assurances by the Taliban to the US and its allies.
Posted by: trailing wife || 03/11/2020 00:26 || Comments || Link || E-Mail|| [336071 views] Top|| File under: Taliban
Arabia
Detained Saudi royals sought to block crown prince's accession: Report
[PRESSTV] Two senior Saudi royals arrested recently had reportedly been seeking to block the accession to the throne of Crown Prince Mohammed bin Salman

...Crown Prince of Soddy Arabia


...a kingdom taking up the bulk of the Arabian peninsula. Its primary economic activity involves exporting oil and soaking Islamic rubes on the annual hajj pilgrimage. The country supports a large number of princes in whatcha might call princely splendor. When the oil runs out the rest of the world is going to kick sand in the Soddy national face...


as of 2016. The Turks hate him, so he must be all right, despite the occasional brutal murder of Qatar-owned journalists...
(MBS) using a procedural body.



Britannia

's Guardian newspaper quoted three sources as saying on Tuesday that the arrest on Friday of the pair ‐ namely Prince Ahmed bin Abdulaziz al-Saud, the sole remaining full brother of King Salman
...either the largest species of Pacific salmon or the current Sheikh of the Burnin' Sands, Custodian of the Two Holy Mosques and Lord of Most of the Arabians...
and a potential rival to bin Salman, as well as former crown prince Mohammed bin Nayef ‐ was ordered after details of their alleged conversations were passed to the royal court.

Two of the Guardian's sources said the senior royals were accused of having sought to install Prince Ahmed as chairman of the Allegiance Council, a position that is currently vacant.

Saudi Arabia detains a fourth prince in a new purge of royal family members over an alleged coup attempt to unseat King Salman bin Abdulaziz Al Saud and his son.
The council was established in 2007 to ensure a smooth transition of power should the king or crown prince die.

The arrest of the two men was directed by bin Salman, whom they are accused of having tried to sideline through the council.

However,


some people cause happiness wherever they go; others whenever they go...


the alleged discussions are not believed to have developed and appear to fall short of claims that the two men were planning a coup against the crown prince.

Mohammed bin Nayef, the monarch's nephew, was next in line to the throne before he was suddenly replaced by bin Salman in 2017. Since being ousted, Prince Nayef has effectively been under house arrest and prevented from leaving the kingdom.

On Saturday, Saudi Arabia detained a fourth prince in a new purge of royal family members over an alleged coup attempt to unseat King Salman and his son MBS.

Prince Nayef bin Ahmed bin Abdulaziz was the fourth prince taken into custody after the detention of his father Ahmed bin Abdulaziz, along with Prince Mohammed bin Nayef and his half brother Nawaf on Friday.

The arrests have sparked speculation that aging King Salman is about to die or abdicate.


Posted by: Fred || 03/11/2020 00:00 || Comments || Link || E-Mail|| [336067 views] Top|| File under: Govt of Saudi Arabia
Home Front: WoT
FBI Cleared Extremists Who Carried Out Deadliest U.S. Attacks Since 9/11
[Judicial Watch] Nearly two decades after its well-documented transgressions culminated in the worst terrorist attack on U.S. soil, the federal law enforcement agency responsible for protecting the country against a repeat still struggles to do its job and it has cost dozens of American lives. The failures have allowed homegrown violent extremists (HVE) to carry out more than 20 attacks in the U.S. since 9/11, some of them after the agency, the FBI, closed counterterrorism investigations of the attackers.

The negligence has resulted in the death of 70 people murdered by at least six terrorists who had been under investigation by the FBI, according to a report issued recently by the Department of Justice (DOJ) Inspector General. In all the probes the FBI closed the cases quickly after ruling that the extremists presented no threat to national security. The agency examined its mishaps in the aftermath of the deadly events. "Following these attacks, the FBI conducted reviews and determined there were weaknesses in its HVE assessment processes," the agency watchdog writes in its report. "However, we found that the FBI has not taken sufficient action to address these weaknesses." There is more that may not have been included in the probe. The DOJ IG goes on to disclose that "in 2017, the FBI conducted an enterprise-wide review and identified potential terrorist threats that may not have been adequately assessed during calendar years (CY) 2014 through 2016, which amounted to 6 percent of the total assessments reviewed. We found that the FBI did not take adequate action on nearly 40 percent of these assessments for 18 months."

The latest FBI transgressions resulted in some of the deadliest terrorist attacks since Islamic jihadists carried out their plots in 2001, killing thousands of innocent Americans. They include the 2009 massacre at the Fort Hood Army base in Texas, the 2013 Boston Marathon bombing, the 2016 mass shooting at an Orlando, Florida nightclub and the 2017 attack at the Fort Lauderdale Airport in south Florida. In 2011 the FBI opened a counterterrorism lead into Nidal Hasan, the perpetrator of the Fort Hood shooting, but the probe was closed five months later after agents evidently determined that Hasan did not pose a national security threat. Months later he massacred 13 people at a U.S. military post. The Orlando shooter, Omar Mateen, was also under FBI investigation before he carried out his attack for making statements that displayed his radicalized ideology. Less than a year later the probe was closed after agents ruled the information to be unfounded. Mateen killed 46 people.

Boston Marathon terrorist Tamerlan Tsarnaev was also on the FBI's radar before his attack, but the agency decided that he and his terrorist brother, Dzhokhar Tsarvaev, did not pose a threat to national security, according to the IG report. Tamerlan Tsarnaev, the older brother who was eventually killed in a wild shootout with police, was under investigation by the FBI's Joint Terrorism Task Force (JTTF) after Russian authorities notified the agency that he had become radicalized. The Obama administration could have deported Tamerlan Tsarnaev years before he detonated bombs at a major sporting event over a criminal arrest, according to information uncovered by Judicial Watch shortly after the bombings that killed three and injured hundreds. The government also dropped the ball on Esteban Santiago, who killed five people in a 2017 attack at the Fort Lauderdale Airport. Weeks before the rampage, the FBI closed Santiago's probe ruling that he did not pose a threat to national security.
Posted by: Besoeker || 03/11/2020 13:58 || Comments || Link || E-Mail|| [336070 views] Top|| File under: Moslem Colonists
Iraq
U.S. Sending Missile Defense To Iraq After Attack From Iran
[NEWSWEEK] The United States is deploying missile defenses to Iraq in the wake of January's strikes from Iran, which has since unveiled a new missile capable of cross-border attacks.

Marine General Kenneth McKenzie, head of U.S. Central Command, told the House Armed Services Committee on Tuesday that the Pentagon was "in the process of bringing air defense systems, ballistic missile defense systems, into Iraq in particular, to protect ourselves against another potential Iranian attack." The Islamic Theocratic Republic fired a barrage of ballistic missiles at Iraqi bases housing U.S. troops in response to the

liquidation

days earlier of Revolutionary Guard Quds Force commander Major General Qassem Soleimani

at Baghdad International Airport.

Iraq condemned both the U.S.' slaying of Soleimani and Iran's retaliation as violations of its

illusory sovereignty

and

politician

s voted for the withdrawal of all foreign forces from the country. The Pentagon, however, has not yet indicated any plans to leave, though it would need Baghdad's approval to be able to send in systems like the Patriot surface-to-air missile batteries deployed in nearby nations.

Iran, which also considers Iraq a partner, has since taken measures to shore up its strike capabilities. Last month, the Revolutionary Guard inaugurated a new short-range missile known as Raad-500 that was said to be lighter and longer-range than some of those used in the unprecedented operation that targeted U.S. troops earlier this year.


Posted by: Fred || 03/11/2020 00:00 || Comments || Link || E-Mail|| [336072 views] Top|| File under: Govt of Iran
Israel-Palestine-Jordan
Arab MK demands for Blue & White cessation of Jewish prayer rights on al-Aqsa
[Muqata on FB] 1:54pm MK Aiman Odeh's demands to Blue&White

Mk Aiman Odeh demanded to his future coalition partner, Blue&White, the immediate cessation of Jewish prayer rights on Har Habyit. He said that Har Habit/Al Aksa is exclusive to Muslims and Jews may not pray there. He said Jewish settler prayer started under Netanyahu and must stop immediately in order to receive support from the United Amalek Arab List.


Ummmm, that'll be a no, I suspect.
Posted by: Frank G || 03/11/2020 00:00 || Comments || Link || E-Mail|| [336068 views] Top|| File under:
U.S. to Warn Shipping Against Storing Iranian Oil
[gCaptain] The Trump administration will soon issue advisories warning shippers, port officials and insurance companies against the practice of storing Iranian oil and avoiding U.S. sanctions on Iran, a senior State Department official said on Monday.

"We will target and designate anybody that stores Iranian oil, petrochemicals or refined petroleum in violation of U.S. sanctions, no matter where they are," said David Peyman, the deputy assistant secretary of state for counter threat finance and sanctions.

Peyman also said the United States will encourage ship captains to take photos, and submit them to the U.S. government, of anyone conducting ship-to-ship transfers in case those transfers involve sanctioned oil. In addition, he said the advisories will warn shipping vessels against turning off tracking devices in an effort to avoid U.S. sanctions on Iran.

"Transponders that provide the location of vessels should never be turned off. If they are, that presents a risk that requires heightened diligence," Peyman told the Foundation for Defense of Democracies, a think thank that supports tough sanctions on Iran.

The International Maritime Organization requires vessels to use transponders for safety and transparency. Crews can turn off the devices if there is a danger of piracy or similar hazards. But transponders are often shut off to conceal a ship's location during illicit activities.

The Trump administration pulled out of the Iran nuclear deal in 2018 and soon after unilaterally re-imposed sanctions on the Islamic Republic's oil exports, saying it wants to bring the shipments down to zero. Iran says its nuclear program is for peaceful purposes.

Despite the sanctions, China still imports Iranian oil. The Trump administration imposed sanctions on Sept. 25 last year on units of Chinese shipper COSCO for transporting the blacklisted crude.

The Trump administration has been warning Chinese shipping companies since at least October about turning off transponders in attempt to hide shipments of Iranian oil.


Lots of things happening in Iran now. Sanctions biting--top general offed--leadership sick with COVID-19--people literally dying in the streets. The virus is creating a high entropy situation. Normal political leadership unable to cope. Like the Firesign Theater had on their album cover decades ago: "In the Next World You are on Your Own." I can see similar entropy happening to the political class here in the West, when political leaders are infected.
Posted by: Alaska Paul || 03/11/2020 00:00 || Comments || Link || E-Mail|| [336065 views] Top|| File under: Govt of Iran
Government
Pentagon awards contracts to design mobile nuclear reactor
[DEFENSENEWS] The Pentagon on Monday issued three contracts to start design work on mobile, small nuclear reactors, as part of a two-step plan towards achieving nuclear power for American forces at home and abroad.

The department awarded contracts to BWX Technologies, Inc. of Virginia, for $13.5 million; Westinghouse Government Services of Washington, D.C. for $11.9 million; and X-energy, LLC of Maryland, for $14.3 million, to begin a two-year engineering design competition for a small nuclear microreactor designed to potentially be forward deployed with forces outside the continental United States.

The combined $39.7 million in contracts are from "Project Pele," a project run through the Strategic Capabilities Office (SCO), located within the department's research and engineering side. The prototype is looking at a 1-5 megawatt (MWe) power range. The Department of Energy has been supporting the project at its Idaho National Laboratory.

Pele "involves the development of a safe, mobile and advanced nuclear microreactor to support a variety of Department of Defense missions such as generating power for remote operating bases," said Lt. Col. Robert Carver, a department spokesman. "After a two-year design-maturation period, one of the companies funded to begin design work may be selected to build and demonstrate a prototype."

"The Pele Program's uniqueness lies in the reactor's mobility and safety," said Jeff Waksman, Project Pele program manager, in a department statement. "We will leverage our industry partners to develop a system that can be safely and rapidly moved by road, rail, sea or air and for quick set up and shut down, with a design which is inherently safe."
Posted by: Fred || 03/11/2020 00:00 || Comments || Link || E-Mail|| [336066 views] Top|| File under:
Who's in the News
40
[untagged]
4
Sublime Porte
4
Taliban
3
Hezbollah
3
Commies
3
Govt of Iran Proxies
3
Islamic State
2
Govt of Saudi Arabia
2
Moslem Colonists
2
Govt of Iran
2
Govt of Syria
1
Muslim Brotherhood
1
Houthis
1
Tin Hat Dictators, Presidents for Life, & Kleptocrats
1
al-Nusra
Bookmark
E-Mail Me
The Classics
The O Club
Rantburg Store
The Bloids
The Never-ending Story
Thugburg
Gulf War I
The Way We Were
Bio
Merry-Go-Blog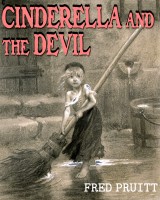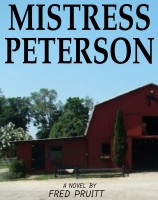 On Sale now!


A multi-volume chronology and reference guide set detailing three years of the Mexican Drug War between 2010 and 2012.

Rantburg.com and borderlandbeat.com correspondent and author Chris Covert presents his first non-fiction work detailing the drug and gang related violence in Mexico.

Chris gives us Mexican press dispatches of drug and gang war violence over three years, presented in a multi volume set intended to chronicle the death, violence and mayhem which has dominated Mexico for six years.
Click here for more information


Meet the Mods
In no particular order...


Steve White
Seafarious
tu3031
badanov
sherry
ryuge
GolfBravoUSMC
Bright Pebbles
trailing wife
Gloria
Fred
Besoeker
Glenmore
Frank G
3dc
Skidmark



Better than the average link...



Rantburg was assembled from recycled algorithms in the United States of America. No trees were destroyed in the production of this weblog. We did hurt some, though. Sorry.
3.238.118.27

Help keep the Burg running! Paypal: