Afghanistan
'No such thing as a rehabilitated jihadist' - Thanks, we figured as much
[Breitbart] A former member of al-Qaeda turned MI6 spy said that there "is no such thing as a rehabilitated jihadist" and that efforts by the British authorities to deradicalise convicted terrorists will not work.

Aimen Dean, who joined the Mujahideen at the age of fifteen and was later recruited into al-Qaeda by Khalid Sheikh Mohammed, who helped mastermind the September 11th terrorist attacks in New York, said that he doesn't "believe in deradicalisation".

The former terrorist, who went on to work as a spy for the British intelligence service MI6, told The Telegraph that Islamist terrorists are "extremely treacherous" and that if they don't confess and help to do "damage" to their jihadist cause of their own volition like he did, "you can't trust them."

"The only way [a jihadist] can demonstrate that they've renounced violent extremism is if they have sung like a canary and provided damaging intelligence on the networks that recruited them," said Dean.

Dean is calling for longer prison sentences for convicted terrorists, as well as "harsher" conditions so that terrorists are unable to "congregate" while imprisoned. He says that the attempts by the British government to deradicalise terrorists "are riddled with naivety and a lack of understanding."

"Use the deterrent of much longer sentences and make them serve the minimum in its entirety unless they show remorse and co-operation. If you need another Belmarsh, build one," he suggested.
Posted by: Besoeker || 02/10/2020 04:52 || Comments || Link || E-Mail|| [10793 views] Top|| File under: Moslem Colonists
Africa North
There is no military solution in Libya: African Union Commission
[ENGLISH.ALARABIYA.NET] There is no military solution to the conflict in Libya, said African Union


...a union consisting of 53 African states, most run by dictators of one flavor or another. The only all-African state not in the AU is Morocco. Established in 2002, the AU is the successor to the Organisation of African Unity (OAU), which was even less successful...


Commission (AUC) Chairperson Moussa Faki Mahamat on Sunday.

Libya has been plagued by conflict since the fall of dictator Muhammar Qadaffy in 2011 and currently has two rival governments.

"With regards to Libya, Africa is constantly reminded that there is no military solution for this problem," said Faki Mahamat at the opening remarks on the third day of the 26th African Union Summit in Addis Abada on Sunday.

The theme of the summit is "silencing the guns," referring to attempts to resolve conflicts in African countries including Libya, the Democratic Republic of the Congo

...formerly the Congo Free State, Belgian Congo, Zaire, and who knows what else, not to be confused with the Brazzaville Congo aka Republic of Congo, which is much smaller and much more (for Africa) stable. DRC gave the world Patrice Lumumba and Joseph Mobutu, followed by years of tedious civil war. Its principle industry seems to be the production of corpses. With a population of about 74 million it has lots of raw material...
, South Sudan, and Somalia.

The summit is the last with Egyptian President Abdel Fattah al-Sissi as its chairperson. The rotating position as ceremonial head is set to pass to South African President Cyril Ramaphosa on Sunday.


Posted by: Fred || 02/10/2020 00:00 || Comments || Link || E-Mail|| [10793 views] Top|| File under: Arab Spring
The Grand Turk
13 migrants freeze to death on Turkey-Iran border
[Rudaw] Thirteen migrants colonists crossing to The Sick Man of Europe Turkey

...the decaying remnant of the Ottoman Empire...
froze to death on Sunday in Van province on the Ottoman Turkish-Iranian border.

The Human Rights Association (IHD) said that they were informed about the deaths of 13 "refugees" at 22:00 Thursday in the area of Caldiran Saricimen.

Various local media outlets reported that three of the dead hailed from Kobane in northeast Syria.

Unconfirmed reports have speculated that the other victims were of Afghan origin.


Syrian Kurds and Afghans — noted.

Van governor Mehmet Elin Bilmez said they have "begun investigations into the matter."

"Unfortunately, tens of people die on our borders. Hopes are disappearing," Murat Melet, head of Van's IHD branch told local media, calling on people to "take responsibility" to reach the victims.

Heavy snowfall has prevented relevant Ottoman Turkish authorities from visiting the scene.


Global warming has not cancelled winter, it appears. Future colonists, please make note.

Van officials are looking to cooperate with Iranian authorities to uncover the identity of the victims and will visit the scene when the weather improves, Bilmez added.

The pro-Kurdish Peoples' Democratic Party (HDP) described the incident as "the shame of humanity," calling on Ankara and Tehran to "find a solution" to such deaths.


Stay home in winter — that's the solution.

"An investigation should be initiated without delay to uncover the networks that are responsible for the murder of refugees," it added.


The human traffickers and recruiters, you mean, to whom our dead men and many others have paid millions for the opportunity to die in the cold far from home?

Turkey is the leading route for migrants colonists from the region looking to reach the Europe
...the land mass occupying the space between the English Channel and the Urals, also known as Moslem Lebensraum...
an Union (EU).
Posted by: trailing wife || 02/10/2020 00:00 || Comments || Link || E-Mail|| [10794 views] Top|| File under: Moslem Colonists
India-Pakistan
Russian gun maker Kalashnikov unhappy with India's choice to buy American Sig Sauer guns
[The Economic Times - Times of India] Lucknow: Amid America-Russia tussle over the supply of arms to India, Russian gun maker Kalashnikov expressed apprehensions over Indian Army's choice to procure US-made Sig Sauer assault rifle as an "unusual decision".

India has bought 72,400 SiGSauer assault rifles for its frontline infantry troops while it is going for a joint venture with Russian Kalashnikov to acquire over 650,000 AK-203 assault rifles for replacing the INSAS rifles.

"I don't know what is the purpose for the Sig Sauer rifles because normally this kind of rifle will be used as a designate marksman rifle, as a semi-automatic sniper rifle and using that as a basic infantry rifle is a very unusual decision. We don't know what the plan is. How they want to use it? What troops they want to give it to," Kalashnikov Group representative Alexander Onokoy told ANI.

Comparing the two rifles, he said: "When we are talking about AK-203, we have to understand that it is a proven system. For basic infantry rifle, we believe it is the best option. As for 716 (Sig Sauer), there is a lot of discussion in the expert community because it is using a 7.62*51 round that has a pretty short recoil, that is generally not necessarily handled very well by every soldier. It is up to the Indian Army to decide what they want to use but we think that in this role as the basic infantry rifle, AK-203 is the best option available."

Highlighting the features of AK-203, he said: "AK-203 is a new generation assault rifle that is going to be produced by a joint venture called Indo-Russia Rifles in Amethi. This is a new generation of the legendary AK-47. An Indian soldier deserves the most reliable weapons available and this weapon is definitely an AK. It has a lot of new features."

Everything is very easy to use. Indian soldiers already know how to use an AK so this weapon will be a welcome addition and we see a lot of soldiers and officers coming here and they are really glad that this weapon is going to replace the INSAS rifle," he added.

In December last year, the Indian Army has started inducting its newly acquired American SiG Sauer assault rifles in operations.

In addition, the Indian Army had also started getting supplies of ammunition for its sniper rifles as more than 210,000 rounds have been ordered from vendors.

The first lot of 10,000 SiG 716 assault rifles have arrived in India and has been sent to the Northern Command," top Indian Army sources had told ANI.

India had signed an over Rs 700 crore contract to equip the Indian Army with 72,400 new assault rifles.

The rifles are being supplied by US arms maker Sig Sauer. They will be manufactured in the US and will be supplied within a year since the contract for the new guns is being made under fast-track procurement (FTP).

A majority of these rifles -- 66,000 -- are for the Indian Army. The remaining will be divided between the Indian Navy (2,000) and the Indian Air Force (4,000).

The Sig Sauer SIG716 7.62x51 mm assault rifles will replace the Indian-made 5.56x45mm Insas rifles.

The Indian Army will also receive a major boost with the induction of more than 750,000 AK-203 assault rifles which are going to be produced in the joint venture between India and Russia.

On March 3 last year, Prime Minister Narendra Modi had inaugurated the plant that will produce 750,000 AK-203 assault rifles at Kauhar in Amethi as part of a joint venture between world-renowned arms manufacturer Kalashnikov and Ordnance Factory Korwa.

The factory will produce around 750,000 of the most advanced rifles, the AK 203. This is a successor of the historic AK 47 which continues to be in service in many militaries across the world.

Posted by: John Frum || 02/10/2020 00:00 || Comments || Link || E-Mail|| [10797 views] Top|| File under:
Police summoned two journalists in Srinagar for reporting strike call given by Jammu-Kashmir Liberation Front
[PUBLISH.TWITTER]


...JKLF is a Kashmiri nationalist organization founded in Birmingham, UK in 1977. Branches weren't actually established in Kashmir for another ten years. It has the usual demands for separation of J&K from secular India so it can become an independent Islamic rathole. It seems to have no interest in Pak Kashmir breaking away to join it. In 1994 leader Yasin Malik renounced violence after he was released from jail and from that point he and his organization pursued peaceful means to impose their will on the region...




...then in March 2019 Yasin Malik was jailed again and the JKLF was banned when his "peaceful" march to the India-Pakistan Line of Control (what in the rest of the world would be called an international border) refused to disband. He may be there yet, for all we know...
Posted by: Fred || 02/10/2020 00:00 || Comments || Link || E-Mail|| [10794 views] Top|| File under: Govt of Pakistain Proxies
Iraqis ridicule Shia leader's calls for gender segregation during protests
[ENGLISH.ALARABIYA.NET] Hundreds of Iraqis took to social media on Sunday to ridicule a prominent Shia political leader for his comments calling for gender segregation during protests.Moqtada Tater al-Sadr

...hereditary Iraqi holy man and leader of a political movement in Iraq. He spends most of his time in Iran, safely out of the line of fire, where he's learning to be an ayatollah. Formerly an Iranian catspaw, though lately he's gagged over some of their more outlandish antics...
said that men and women should not mix in sit-in tents during demonstrations in a list of restrictions and rules posted on his Twitter page.

One Twitter user, who drew a mustache on her face, shared a video mocking al-Sadr's comments with a caption that said, "In solidarity with the wave of ridicule of Moqtada the traitor, I participate in my own way."

"There will be no mixing. Even my brothers, I won't mix with them...The Sayed [al-Sadr] does not allow mixing [between men and women]. But for the Sayed it is acceptable that we steal, we bomb the world, we filter people out [by killing them] based on their name, do you remember?" she said in the video.

Another Twitter user posted a video of a woman leading a protest in Iraq's Nasiriyah, with a chant praising the city's men.

The caption on the video said, "The Sayed: It is not permissible for men and women to mix, and Nasiriyah responds."

Iraqi men also launched their own social media campaign on Facebook, sharing photos of themselves with headscarves, jokingly disguising themselves as women, to poke fun at the leader's statement that men and women should not mix during protests.

Posted by: Fred || 02/10/2020 00:00 || Comments || Link || E-Mail|| [10793 views] Top|| File under: Govt of Iran Proxies
Israel-Palestine-Jordan
Al Jazeera host calls Israel most successful project in 120 years; drama ensues
[IsraelTimes] Faisal al-Qassem's Arabic tweet garners critical responses, but huge majority responding to poll on his Twitter feed then seem to agree; IDF spokesmen and Netanyahu hail him.

A firebrand
...firebrands are noted more for audio volume and the quantity of spittle generated than for any actual logic in their arguments...
Arab television host called Israel the most successful project of the 20th and 21st centuries in an Arabic tweet on Saturday, stirring up intense debate about the Jewish state on social media.

"For most Arabs, if they want to curse you, they will describe you as a 'Zionist,' even though they know that the most successful project in the current and last century is the Zionist project," tweeted Faisal al-Qassem, the host of Al Jazeera's The Opposite Direction, a well-known debate show.

"All of the Arabs' projects, especially that of Arab nationalism, failed. So... before you use the term 'Zionist' as a curse, you must first come somewhat closer to what Zionism has accomplished and then we will talk," he also said.

Qassem has frequently criticized many Arab regimes on his show and Twitter account, which has 5.5 million followers, for their anti-democratic policies. He also courted controversy in 2018 when he hosted Arabic-language IDF

front man

Avichai Adraee on his program.

Many critical responses poured into Twitter on Saturday and Sunday after Qassem posted the tweet.

Meshaal al-Nami, a Kuwaiti researcher, tweeted that Qassem and Al Jazeera's "mercenaries are serving Zionism by spreading chaos and failing and frustrating Arabs and

Moslem

s."

But when the television host asked Twitter users later on Sunday to vote in a poll as to whether they consider Israel or Arab regimes to be more "advanced, developed, democratic and successful," an overwhelming majority chose the Jewish state.

Eighty-two percent of 6,168 respondents selected Israel, while the remaining 18.3% chose Arab regimes.

Twitter does not publicly provide data on the identity of poll respondents. However the tweet and the poll were notably in Arabic, as is Qassem's feed in general.

While a number of Arab states, especially many of those in the Gulf, have expressed greater openness to Israel in recent years, several experts have argued that Arab public opinion has remained largely hostile to the Jewish state.

Israeli officials heaped praise on Qassem for his comment, which they highlighted on their Twitter accounts.

"Dr. Faisal al-Qassem is right. The Zionist movement achieved the Jewish people's ambition to return to its homeland and build a national state anew on the land of its forefathers," Ofir Gendelman, Prime Minister Benjamin Netanyahu's Arabic-language

front man

tweeted on Saturday.

"I am a Zionist and proud. In 71 years, we have transformed from a poor state that lacks resources to a state that is at the top of the world's rankings with regard to modernism, innovation, sciences, medicine and agriculture," he added.

Adraee, the IDF

front man

, tweeted on Saturday: "Faisal al-Qassem is speaking the word of truth. 'Zionist' is not a curse word but rather one of admiration."

Al Jazeera is one of a handful of Arabic-language television stations which has hosted Israeli officials.

Many Al Jazeera hosts, however, often express considerable criticism of Israel and its policies vis-a-vis Paleostinians in the West Bank and Gazoo
...Hellhole adjunct to Israel and Egypt's Sinai Peninsula, inhabited by Gazooks. The place was acquired in the wake of the 1967 War and then presented to Paleostinian control in 2006 by Ariel Sharon, who had entered his dotage. It is currently ruled with an iron fist by Hamaswith about the living conditions you'd expect. It periodically attacks the Hated Zionist Entity whenever Iran needs a ruckus created or the hard boyz get bored, getting thumped by the IDF in return. The ruling turbans then wave the bloody shirt and holler loudly about oppression and disproportionate response...
Strip.
Posted by: trailing wife || 02/10/2020 00:17 || Comments || Link || E-Mail|| [10794 views] Top|| File under:
Syria-Lebanon-Iran
Over 60 Germans among Islamists in Idlib
[DW] An analysis of text and video messages from jihadis in Idlib reveals over 60 Germans among their ranks, German media has reported. Syrian Hereditary President-for-Life Bashir Pencilneck al-Assad


Despoiler of Deraa...


is determined to retake the region.

Over 60 Germans are fighting in Islamist groups in Idlib, the last stronghold of Islamist fighters in northwest Syria, according to reports German broadcaster SWR shared Sunday.


Danka, Muti


SWR reviewed transcripts of instant messages sent by the fighters and determined that the individuals are largely members of "Hayat Tahrir al-Sham, formerly al-Nusra, before that it was called something else

...al-Qaeda's Syrian affiliate, from which sprang the Islamic State...
," a group with ties to al-Qaeda. At least one person is working with the group "Junud al-Sham."

Using messenger apps like Telegram, the fighters solicited financial aid from supporters back in Germany by way of text, video and voice messages.

"My brothers," said one masked man in a video message, "if you could help, that would be very good. Even if you're in Germany, [by donating,] it's as if you've completed jihad."

Supporters are instructed to send donations to an individual in The Sick Man of Europe Turkey


...the occupiers of Greek Asia Minor...


via Western Union bank transfer or to use cryptocurrencies like Bitcoin.

German security agencies are aware of the practice and said they have been monitoring the use of cryptocurrency to finance terrorism for some time.

Idlib is the final holdout of

Salafist tough guys

in Syria, who are backed by Ottoman Turkish support. Syrian ruler Bashir al-Assad, with help from Russia, has vowed to retake control of the region.
Posted by: trailing wife || 02/10/2020 02:24 || Comments || Link || E-Mail|| [10796 views] Top|| File under: al-Nusra
Three doctors sentenced to flogging in Iran for 'insulting' cleric
[ENGLISH.ALARABIYA.NET] Three medical doctors have been sentenced to flogging in Iran

...a theocratic Shiite state divided among the Medes, the Persians, and the (Arab) Elamites. Formerly a fairly civilized nation ruled by a Shah, it became a victim of Islamic revolution in 1979. The nation is today noted for spontaneously taking over other countries' embassies, maintaining whorehouses run by clergymen, involvement in international drug trafficking, and financing sock puppet militias to extend the regime's influence. The word Iran is a cognate form of Aryan, the abbreviation IRGC is a cognate form of Stürmabteilung (or SA), the term Supreme Guide is a cognate form of either Shah or Führer or maybe both, and they hate Jews Zionists Jews. Their economy is based on the production of oil and vitriol...
on charges of "insulting" a controversial

holy man

who denounces modern medicine and recently burned the world's leading internal medicine textbook in a viral video.

The doctors have been sentenced to 60 lashes each for "insulting" Abbas Tabrizian, a

holy man

who burned Harrison's Manual of Medicine among his followers in a viral video in January.


"We don't need medicine and drugs and stuff! We've got ISLAM!"


Tabrizian ‐ considered the "father of Islamic medicine" by his followers ‐ is an advocate for treating patients using "Islamic medicine" rather than modern medicine.

"Islamic medicine" relies on the sayings of the Shia Imams to treat patients.

Tabrizian has written a number of books on Islamic medicine and runs an Islamic medicine center. The center's website sells medicinal herbs, as well as products such as "Islamic soap" and "Islamic toothbrush."

Powerful

holy man

Ayatollah Mahmoud Hashemi-Shahroudi ‐ reportedly an advocate for Islamic medicine and once considered to be a possible successor to Supreme Leader Ali Khamenei
...the actual dictator of Iran, successor to Ayatollah Ruhollah Khomeini...
‐ died in 2018 due to trusting Islamic medicine, according to his son.

"The Islamic doctors told my father to not pay attention to what the modern doctors were saying about his health," Ala Hashemi-Shahroudi said last December.

Iran's highest authority Supreme Leader Khamenei is also believed to be an advocate for Islamic medicine.


Posted by: Fred || 02/10/2020 00:00 || Comments || Link || E-Mail|| [10796 views] Top|| File under: Govt of Iran
Who's in the News
35
[untagged]
5
Sublime Porte
4
Commies
4
Govt of Iraq
4
Taliban
4
Govt of Iran
3
Arab Spring
3
Govt of Iran Proxies
2
Islamic State
2
Moslem Colonists
2
Hezbollah
2
al-Nusra
1
Antifa
1
TTP
1
Govt of Pakistan
1
Govt of Pakistain Proxies
1
Narcos
1
Govt of Syria
1
Houthis
1
Hamas
Bookmark
E-Mail Me
The Classics
The O Club
Rantburg Store
The Bloids
The Never-ending Story
Thugburg
Gulf War I
The Way We Were
Bio
Merry-Go-Blog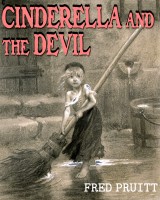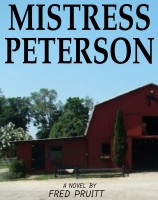 On Sale now!


A multi-volume chronology and reference guide set detailing three years of the Mexican Drug War between 2010 and 2012.

Rantburg.com and borderlandbeat.com correspondent and author Chris Covert presents his first non-fiction work detailing the drug and gang related violence in Mexico.

Chris gives us Mexican press dispatches of drug and gang war violence over three years, presented in a multi volume set intended to chronicle the death, violence and mayhem which has dominated Mexico for six years.
Click here for more information


Meet the Mods
In no particular order...


Steve White
Seafarious
tu3031
badanov
sherry
ryuge
GolfBravoUSMC
Bright Pebbles
trailing wife
Gloria
Fred
Besoeker
Glenmore
Frank G
3dc
Skidmark



Better than the average link...



Rantburg was assembled from recycled algorithms in the United States of America. No trees were destroyed in the production of this weblog. We did hurt some, though. Sorry.
3.235.180.193

Help keep the Burg running! Paypal: