Afghanistan
Seven Taliban Insurgents Join Peace Process
[KhaamaPress] According to the local officials in Qala-e-Naw district of Badghis province, seven Taliban

...Arabic for students...


gunnies

gave up violence and joined the

grinding of the peace processor

on Monday, January 13, 2020.

Najmuddin Burhani, the spokesperson for Badghis governor, said that previously Taliban

gunnies

used to operate against the government in the Laman region, Abkamari district, and took ransomed money from passengers and car owners on and off.

The Taliban also surrendered their weapons and pledged to return to work and ordinary life. This is good news both for the local government t and the residents of Badghis province.

In the meantime, the provincial governor warmly welcomed the

gunnies

who joined the

grinding of the peace processor

and encouraged them to strive for a happy life from now on.

"We appreciate the gesture of the Taliban and other anti-government groups to join the

grinding of the peace processor

, live in harmony and work together for a prosperous life in our country," said one resident.

The ongoing negotiations between the Taliban and US special envoy, Zalmay Khalilzad, about the Afghan Peace Process in Doha Qatar
...an emirate on the east coast of the Arabian Peninsula. It sits on some really productive gas and oil deposits, which produces the highest per capita income in the world. They piss it all away on religion, financing the Moslem Brotherhood and several al-Qaeda affiliates. Home of nutbag holy manYusuf al-Qaradawi...
, is gradually building optimism among the ordinary people.

Posted by: trailing wife || 01/15/2020 00:00 || Comments || Link || E-Mail|| [112 views] Top|| File under: Taliban
US Wants Taliban to Cut Iran Ties: Hekmatyar
[ToloNews] The US has asked the Taliban


...mindless ferocity in a turban...


to cut its ties with Iran
...a theocratic Shiite state divided among the Medes, the Persians, and the (Arab) Elamites. Formerly a fairly civilized nation ruled by a Shah, it became a victim of Islamic revolution in 1979. The nation is today noted for spontaneously taking over other countries' embassies, maintaining whorehouses run by clergymen, involvement in international drug trafficking, and financing sock puppet militias to extend the regime's influence. The word Iran is a cognate form of Aryan, the abbreviation IRGC is a cognate form of Stürmabteilung (or SA), the term Supreme Guide is a cognate form of either Shah or Führer or maybe both, and they hate Jews Zionists Jews. Their economy is based on the production of oil and vitriol...
and to agree to the presence of some US forces in Afghanistan after a potential peace agreement between the two sides, said
Gulbuddin Hekmatyar
Continued on Page 49
Posted by: trailing wife || 01/15/2020 00:00 || Comments || Link || E-Mail|| [139 views] Top|| File under: Govt of Iran Proxies
Afghan religious clerk warns to punish women who disregard Islamic Hijab
[KhaamaPress] An Afghan religious clerk in western Herat


...a venerable old Persian-speaking city in western Afghanistan, populated mostly by Tadjiks, which is why it's not as blood-soaked as areas controlled by Pashtuns...


province has started a widespread campaign, urging women to wear Islamic Hijab ‐ a large headscarf ‐ and has ordered his followers to punish those who disregard it.

Mujeeb Rahman Ansari, a popular Islamic

Death Eater

and a religious clerk in the western Herat province installed dozens of billboards and signboards around the city, targeting Afghan women, urging them to wear Islamic Hijab.

During several public speeches, Ansari called on his followers to apply Sharia rules on anyone who disregards the rules determined by him and his followers and 'not to wait for the government' in such instances.

Abdul Qayoum Rahimi, the governor of Herat was earlier questioned by a local media outlet about Ansari's movement in Herat province, wherein Rahimi said he is not going to confront Mawlavi Mujeeb Rahman Ansari as they are being good friends.

The recent statements of Mawlavi Mujeeb Rahman Ansari have sparked mixed reactions among Afghan residents in social media, some condemn the messages spread by Malwavi Ansari, while on the other hand, another group and individuals endorse him.

"Any man who thinks he has ownership of women is a coward. A real man is the one who considers his wife to be his counterpart, not a commodity!", Waheed Omar, a government official tweeted in response to a billboard message by Malawvi Ansari where it says 'A man is a coward whose woman disregard Hijab'.

Shabir Shirzad, a Facebook user seemingly connected to the Mujahideen sector has endorsed Mawlavi Mujeeb Rahman Ansari's messages and has regarded them as 'guidance' that is needed for a community to survive in good.

But the provincial Directorate of Hajj and Religious Affairs said the campaign by Ansari has not been conducted in collaboration with the government, and that Ansari's teachings go against Islam.

"Speeches by Mr. Mujeeb Rahman Ansari are in contravention of the religious teachings. Islam has always insisted on preaching," an official of the directorate, Fazl Mohammad Hussaini said.

Mujeeb Rahman Ansari has studied 'Islamic religion studies' in Soddy Arabia


...a kingdom taking up the bulk of the Arabian peninsula. Its primary economic activity involves exporting oil and soaking Islamic rubes on the annual hajj pilgrimage. The country supports a large number of princes in whatcha might call princely splendor. When the oil runs out the rest of the world is going to kick sand in the Soddy national face...


and is currently running a local radio station beside being an Imam for Gozargah Mosque in Herat city.

Posted by: trailing wife || 01/15/2020 00:00 || Comments || Link || E-Mail|| [141 views] Top|| File under: Salafists
Arabia
Amnesty intl' calls for urgent action over Bahrain executions
[PRESSTV] Mohammad Ramadan and Hussein Mousa are accused of being involved in

the earth-shattering kaboom

in al-Dair on 14 February 2014. But they say they were tortured for days, hung from the ceiling and beaten with iron rods and batons. They claim the guard's also threatened to subject their families to torture and rape; guards trained by British instructors.

Because of its alleged complicity in their torture, the UK intervened on Christmas day 2018, preventing their execution. Amnesia Amnesty International and Reprieve say Westminster must intervene again. But will it?

Ramadan and Mousa's fourth Death penalty appeal hearing was scheduled for Christmas day 2019, but was delayed. On the 8th of January the death penalties were upheld.

Bahrain has the largest number of political prisoners per capita in the world.

Britannia

has spent at least 5,000,000 pounds on Bahrain's justice system since 2012, on the pretext of helping improve its abysmal human rights


...which are often intentionally defined so widely as to be meaningless...


record.

But human rights charities like Reprieve say the UK has failed to investigate alleged torture and Manama is not feeling any pressure to stop the abuse.

The fact is that torture and questionable court proceedings are common in Bahrain and observers say that if foreign governments and rights organizations do not intervene regularly, the situation will only get worse.
Posted by: Fred || 01/15/2020 00:00 || Comments || Link || E-Mail|| [138 views] Top|| File under: Govt of Iran Proxies
Europe
Germany posts record-breaking budget surplus
[DW] Germany ended 2019 with a budget surplus of €13.5 billion.


Impressive. If only America's politicians were so self controlled.

It is the third time in the last five years that Europe
...the land mass occupying the space between the English Channel and the Urals, also known as Moslem Lebensraum...
's largest economy closed the year with a budget surplus. The 2019 surplus overtook a 2015 budget surplus of €12.1 billion.

Added to that figure is an additional €5.5 billion from a fund earmarked for refugees that went unspent, making a total surplus of €19 billion.

Larger-than-expected tax income and low interest rates were partly responsible for the surplus, the finance minister explained.

Current negative interest rates also meant that Germany paid a relatively low €12 billion in interest on its debt in 2019.

The state had also set aside a significant sum to be used in case of a hard Brexit, which was freed up after recent UK elections took that option off the table.

The largest share has been allocated to a reserve for spending related to asylum-seekers in Germany, though it could ultimately be used for other projects.

A special military defense budget will receive €500 million.


Woo hoo! Bullets and spare tires for everyone!
Posted by: trailing wife || 01/15/2020 01:43 || Comments || Link || E-Mail|| [399 views] Top|| File under:
Iraq
Sadr calls on supporters to protest against US troop presence
[Rudaw] Iraq's notorious Shiite

holy man

Moqtada al-Sadr on Tuesday called on his supporters and Iraqi protesters to conduct large-scale demonstrations against the presence of American troops.

The leader called for "a million-strong, peaceful, unified demonstration to condemn the American presence and its violations," he tweeted on Tuesday.

Anti-government protesters have been in the streets for more than three months, demanding regime change, constitutional change, and better lives in a country where poverty and corruption are widespread.

Security forces have responded with deadly violence, including live rounds and military-grade tear gas.

More than 520 protesters and security force members have been killed, and at least 17,000 people have been injured since protests began in October.

Sadr's statement follows a non-binding resolution passed by the Iraqi parliament asking the Iraqi government to end the presence of the US-led Global Coalition against Islamic State

...formerly ISIS or ISIL, depending on your preference. Before that they were al-Qaeda in Iraq, as shaped by Abu Musab Zarqawi. They're really very devout, committing every atrocity they can find in the Koran and inventing a few more. They fling Allah around with every other sentence, but to hear western pols talk they're not really Moslems....
(ISIS) forces.

"We will not bow for anyone except Allah" Sadr added in his statement, adding that the "movement" will be the start of a series of protests and strikes in order to return "dignity and

illusory sovereignty

" to Iraq.

Sadr, head of the Sairoon Allliance, the largest bloc in the Iraqi parliament, founded southern Iraq's Mahdi Army in 2003. His militia killed and injured scores of American servicemen.

He disbanded the militia in 2008. However,


a woman is only as old as she admits...


he announced the reactivation of the Mahdi Army after Soleimani's death, referring to himself as the "head of Iraqi National

Resistance®

."


No longer pretending to be independent? Good. Another President Trump clarification, which means we needn't hold back from a self-named enemy. Someone send a message to Ayatollah Mike at the CIA.

Soleimani's

liquidation

has proven a tipping point for the country's Iran-aligned Shiite political class, including Sadr.

Other officials have echoed Sadr's calls for US forces to leave Iraq, and the region as a whole.

Earlier on Tuesday, Iran's Ambassador to Iraq Iraj Masjedi told Rudaw during at a Sulaimani business fair that US troops "need to leave the entire Middle East."
Posted by: trailing wife || 01/15/2020 01:24 || Comments || Link || E-Mail|| [166 views] Top|| File under: Govt of Iran Proxies
As Iran missiles battered Iraq base, US lost eyes in sky
Moments after volleys of Iranian missiles began to batter Iraq's Ain al-Asad airbase, US soldiers at the desert facility lost contact with their ultra-powerful -- and expensive -- eyes in the sky.


Sometimes I don't think we could win WW II again.


At the time the attack was launched at 1:35 am on January 8, the US army was flying seven unmanned aerial vehicles (UAVs) over Iraq to monitor bases where US-led coalition forces are deployed.

They included MQ-1C Gray Eagles, advanced surveillance drones that can fly for as long as 27 hours and carry a payload of up to four Hellfire missiles.

"We thought it may lead to a ground assault, so we kept the aircraft up," said one of the pilots, 26-year-old Staff Sergeant Costin Herwig.

Herwig was flying a Gray Eagle when the first Iranian missile struck the base, retaliation for the January 3 killing of top Iranian general Qasem Soleimani in a US drone strike in Baghdad.

Most of the other 1,500 US soldiers had been tucked away in bunkers for two hours, after advance warning from superiors.

But 14 pilots had stayed in dark containers-turned-cockpits to remotely fly the "birds" and monitor essential feeds from their high-powered cameras.

The first missile blasted dust into their shelter but the pilots stayed put, Herwig told AFP during a press tour of the base organised by the coalition.

The next rounds came closer and closer, and the light-haired soldier recalled that he had "accepted fate".


Appears some specific targeting may have been going on. Well, it was a drone that took out Soleimani.


"We thought we were basically done," he said.

But the real crisis was yet to come.

The volleys of missiles, which soldiers said lasted about three hours, slammed into sleeping quarters directly adjacent to the pilots' operations rooms.

"No more than a minute after the last round hit, I was heading over to the bunkers on the far back side and saw the fire was burning all through our fibre lines," said First Sergeant Wesley Kilpatrick.

Those lines link the virtual cockpits to antennas then satellites that send signals to the Gray Eagles and pull the cameras' feeds back onto the screens at Ain al-Asad.

"With the fibre lines burnt, there was no control," said Kilpatrick.

The soldiers could no longer locate the drones and were left blind to events in the air -- and on the ground.

If a drone had been shot down, for example, the besieged teams at Ain al-Asad could not have known.

"It's a pretty big deal, because it's so expensive and there's a lot of stuff on them that we don't want other people to have or the enemy to get," said Herwig.

A single Gray Eagle costs around $7 million, according to 2019 army budget estimates.

They have been used in Iraq since at least 2017 by the coalition to help fight the Islamic State jihadist group.

The coalition is required to get a green light from the Iraqi government to fly drones and planes, but those permissions had expired several days before the Iran attacks.

The US army had kept the drones in the air anyway, a senior American defence official told reporters, after months of rocket attacks on Iraqi bases where their forces are based.

As the bombs crashed closer on January 8 and with the drones unaccounted for, the pilots finally clambered into bunkers.

But as soon as the blasts stopped, they rushed back out, now facing a race against time to get their signals up and running so they could find -- and land -- the Gray Eagles.

As dawn started to break, soldiers scrambled to replace 500 metres (yards) of melted fibre cables and reprogramme satellites so they could reconnect to the UAVs.

Last step? Land the "birds."

The Iranian ballistic missiles had punched holes across Ain al-Asad's airfield and the control tower was empty.

"The airfield was shut down so we had to land without talking to anybody. We didn't know where any (other) aircraft was. That part was pretty stressful," said Herwig.

The priority was one Grey Eagle that had been scheduled to land just as the missile attack began, and which stayed flying throughout until it was worryingly low on fuel.

The pilots worked for hours to land each drone one by one, their adrenaline pumping even as other soldiers were recovering, showering and assessing the damage.

At around 9:00 am, the final drone was brought down to earth.

"We landed all our own birds back on site," said Kilpatrick, smiling in relief and pride.

"It was quite a feat."


You know, sometimes you just need to fix something and not tell anyone about it until after it's fixed. Sometimes, in order to get something fixed, you have to blab it everywhere until someone gets embarrassed enough to look into it. Sometimes, it's both.
Posted by: gorb || 01/15/2020 01:31 || Comments || Link || E-Mail|| [465 views] Top|| File under: Govt of Iran
Turkey, Syria security chiefs discuss possible cooperation against Kurdish-led forces
Treachery is the one thing that can be depended on it that part of the world...

[Rudaw] Syria and The Sick Man of Europe Turkey


...the only place on the face of the earth that misses the Ottoman Empire...


's security chiefs met in the Russian capital of Moscow on Monday to discuss possible coordination against Kurdish-led forces in northern Syria. It was the first publicized meeting between the two countries since they downgraded their diplomatic ties in 2012.

"The Syrian side in the trilateral Syrian-Russian-Ottoman Turkish meeting in Moscow today called on the Ottoman Turkish side to fully commit to the Syrian Arab Republic's

illusory sovereignty

, independence, safety of its territories, and the unity of its territory, people, and an instant and full withdrawal from all Syrian lands," Syrian state news agency SANA said on Monday.
Continued on Page 49
Posted by: trailing wife || 01/15/2020 01:27 || Comments || Link || E-Mail|| [104 views] Top|| File under: Sublime Porte
US leaders lied about Gen. Soleimani: Former CIA officer
[PRESSTV] Former CIA officer Phil Giraldi told RonPaul Institute in an interview on Monday that Soleimani posed no threat of any kind to the US, and whatever was claimed about him were lies.

"The reality is here that they been lying to us right from the beginning ...There was no imminent threat of any kind."

Giraldi described Trump's authorization of the

liquidation

of Gen. Soleimani as a "horrific" crime, violating laws and morals.

"The United States has done something horrific," he said, further explaining, "We have assassinated an official of a foreign government ... We did this callously with fore-thought, and in violation of international law and basic morality."

Giraldi said the truth of the matter is not only was Soleimani's

liquidation

premeditated, but also the

assassination

of other top Iranian commanders was part of the plan.

"There is plenty of evidence to suggest this was a plan to kill this guy and others in the leadership" of the Islamic Theocratic Republic Guard Corps [IRGC], he said in the interview.

Giraldi condemned the Soleimani

liquidation

saying, "We are not a force for good... This is just incredible. This is something that I as an American growing up would have never expected my government to do. We're in a different game now and Americans have to wake up as to how horrific it is."
Posted by: Fred || 01/15/2020 00:00 || Comments || Link || E-Mail|| [345 views] Top|| File under: Govt of Iran Proxies
Iran to Try Donald Trump Under 'Islamic Penal Code' for Soleimani Airstrike
[BREITBART] A

front man

for Iran's courts announced lawsuits against President Donald Trump
...dictatorial for repealing some (but not all) of the diktats of his predecessor, misogynistic because he likes pretty girls, homophobic because he doesn't think gender bending should be mandatory, truly a man for all seasons......
and the American armed forces generally in the Iranian legal system for the elimination of the nation's terror chief Qasem Soleimani.

A U.S. Arclight airstrike
...KABOOM!...
removed Soleimani, head of the Islamic Revolutionary Guard Corps (IRGC) Quds Force, and the head of Iraq's Hezbollah Brigades Abu Mahdi al-Muhandis from the battlefield this month. As Quds Force chief, Soleimani led Iran's international colonial efforts and orchestrated dozens of terrorist attacks ‐ including IED attacks on American soldiers ‐ to expand Iran's influence. Soleimani played a large role in attacks on civilians in Syria, helped the Shiite Iran's Houthi sock puppets
...a Zaidi Shia insurgent group operating in Yemen. They have also been referred to as the Believing Youth. Hussein Badreddin al-Houthi is said to be the spiritual leader of the group and most of the military leaders are his relatives. The legitimate Yemeni government has accused the them of having ties to the Iranian government. Honest they did. The group has managed to gain control over all of Saada Governorate and parts of Amran, Al Jawf and Hajjah Governorates. Its slogan is God is Great, Death to America™, Death to Israel, a curse on the Jews They like shooting off... ummm... missiles that they would have us believe they make at home in their basements. On the plus side, they did murder Ali Abdullah Saleh, which was the only way the country was ever going to be rid of him...
rebels in Yemen


...an area of the Arabian Peninsula sometimes mistaken for a country. It is populated by more antagonistic tribes and factions than you can keep track of...


illegally seize power, and offered support to Iran's socialist allies in Venezuela

...a country in Central America that sits on an enormous pool of oil. Formerly the most prospereous country in the region, it became infested with Commies sniffing almost unlimited wealth. It turned out the wealth wasn't unlimited, the economy collapsed under the clownish Hugo Chavez, the murder rate exceeds places like Honduras and El Salvador, and a significant proportion of the populace as refugeed to Colombia and points south...
and throughout Latin America.

American officials, including Trump, have repeatedly stated they had intelligence suggesting Soleimani was planning "imminent" attacks on Americans in Iraq, where he spent most of the end of his life helping Baghdad target and kill civilian protesters.

Gholamhossein Esmaeili,

front man

for the Iranian Judiciary, told

news hound

s Tuesday that the targeted strike against Soleimani was "a terrorist move" and that Trump would face Iranian justice in one of the world's most notoriously unfair and violent legal systems.

"There is no doubt that the U.S. military has done a terrorist move assassinating IRGC Commander Lt. Gen. Soleimani and Second-in-Command of Iraq Popular Mobilization Units (PMU) Abu Mahdi al-Muhandis ... and Trump has confessed doing the crime," Esmaeili said, according to Iran's Mehr news service. "The firmest reason for accusing an individual is his confession."

Esmaeili said that Iranian officials would "initially file a lawsuit in Iran, which is legal under the Islamic Penal Code." He did not specify what redress the Iranian state would seek in that lawsuit, though it would presumably target Washington and the president for "terrorism."
Posted by: Fred || 01/15/2020 00:00 || Comments || Link || E-Mail|| [274 views] Top|| File under: Govt of Iran
Who's in the News
32
[untagged]
10
Govt of Iran
8
Govt of Iran Proxies
3
Govt of Sudan
2
Hezbollah
2
Arab Spring
2
Commies
2
Moslem Colonists
2
Narcos
1
Islamic Movement of Nigeria (Iran)
1
Taliban
1
TTP
1
Salafists
1
Sublime Porte
1
Govt of Pakistain Proxies
1
al-Qaeda in North Africa
Bookmark
E-Mail Me
The Classics
The O Club
Rantburg Store
The Bloids
The Never-ending Story
Thugburg
Gulf War I
The Way We Were
Bio
Merry-Go-Blog
Hair Through the Ages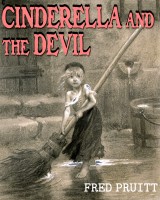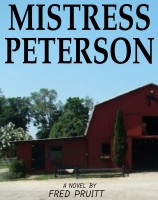 On Sale now!


A multi-volume chronology and reference guide set detailing three years of the Mexican Drug War between 2010 and 2012.

Rantburg.com and borderlandbeat.com correspondent and author Chris Covert presents his first non-fiction work detailing the drug and gang related violence in Mexico.

Chris gives us Mexican press dispatches of drug and gang war violence over three years, presented in a multi volume set intended to chronicle the death, violence and mayhem which has dominated Mexico for six years.
Click here for more information


Meet the Mods
In no particular order...


Steve White
Seafarious
Pappy
lotp
Scooter McGruder
john frum
tu3031
badanov
sherry
ryuge
GolfBravoUSMC
Bright Pebbles
trailing wife
Gloria
Fred
Besoeker
Glenmore
Frank G
3dc
Skidmark
Alaska Paul




Two weeks of WOT

Wed 2020-01-15
Pelosi Names Impeachment Managers
Tue 2020-01-14
Project Veritas #Expose2020 Part 1: Bernie Sanders Field Organizer Suggests Gulags to Help 'Nazified' Trump Voters
Mon 2020-01-13
Corey Booker Throws In The Towel
Sun 2020-01-12
Detention of UK's ambassador to Tehran (released an hour later)
Sat 2020-01-11
Iran fesses up, admits they shot down airliner
Fri 2020-01-10
Iran invites American investigators to take part in the probe into PS752 plane incident that killed 176 people on board
Thu 2020-01-09
U.S. Officials Confirm Iran Shot Down Ukrainian Airliner
Wed 2020-01-08
Iran informs the United Nations and #UNSC that they ''do not seek war and warn of any military adventures"
Tue 2020-01-07
Iraq Under Missile Attack From Iran
Mon 2020-01-06
3 Americans Dead, 6 Aircraft Destroyed Or Damaged, Including A Rare Spy Plane, In #Kenya Attack
Sun 2020-01-05
Iran Puts $80M Bounty on Trump's Head for Soleimani Hit
Sat 2020-01-04
6 More Iran-Backed Leaders Zapped, incl. Shibl al-Zaidi, commander of Kataib Imam Ali
Fri 2020-01-03
Lebanon Hizbullah: "It's war!"
Thu 2020-01-02
Qassim Soleimani, head of Iran's elite Quds force, zapped in Iraq
Wed 2020-01-01
Hashid Al Shaabi #PMF leader Abo Alaa Al Walae threatens to attack Embassies of #Saudi, #UAE, #Bahrain and others in #Baghdad.


Better than the average link...



Rantburg was assembled from recycled algorithms in the United States of America. No trees were destroyed in the production of this weblog. We did hurt some, though. Sorry.
54.237.183.249