-Land of the Free
Eddie Gallagher's Attorney Says He'll Sue NY Times, Claiming 'Fake Reporting'
[Mil.com] Hours after a bombshell report showed Navy SEALs making damning claims against their former platoon leader, Eddie Gallagher's attorney said he's planning to file a lawsuit against the reporter who broke the story.

Gallagher, who recently retired as a Navy chief petty officer after President Donald Trump intervened in his long legal plight, was back in the headlines Friday when The New York Times published video footage it obtained of several SEALs accusing their leader of war crimes.

The footage includes serious accusations of a combat-hungry Gallagher firing indiscriminately at Iraqi civilians. One SEAL claimed Gallagher targeted women and children, according to the Times' footage, with the chief boasting that "burqas were flying."

Gallagher's teammates called the former SEAL "toxic" and "freaking evil." The chief was "perfectly OK with killing anybody that was moving," claimed Special Operator 1st Class Corey Scott, who later changed his story and testified that he, not Gallagher, was responsible for a man's death in Iraq in 2017.
Posted by: Besoeker || 12/30/2019 08:52 || Comments || Link || E-Mail|| [6512 views] Top|| File under:
Afghanistan
Taliban Council Agrees to Nationwide Ceasefire
[ToloNews] The

News Agency that Dare Not be Named

on Sunday evening quoted anonymous sources within the Taliban

...mindless ferocity in a turban...
saying that the ruling council of the group ‐ in Pakistain ‐ has agreed to a temporary ceasefire nationwide.


Hudna! Any bets on how long this one will last?

The ceasefire, according to the report, will open a way for a peace agreement between the United States and the Taliban. The agreement has been finalized as a draft after 10 rounds of talks between the two sides.

The AP reported that the Taliban chief must approve the agreement "but that is expected."

Taliban members talking on condition of anonymity to the

News Agency that Dare Not be Named

said members of their negotiating team met for a week with the ruling council before they agreed on the brief ceasefire. The negotiating team returned on Sunday to Qatar
...an emirate on the east coast of the Arabian Peninsula. It sits on some really productive gas and oil deposits, which produces the highest per capita income in the world. They piss it all away on religion, financing the Moslem Brotherhood and several al-Qaeda affiliates. Home of nutbag holy manYusuf al-Qaradawi...
where the group maintains its political office, according to the report.

Intra-Afghan negotiations are expected to be held within two weeks of the signing of a U.S.-Taliban peace deal, AP reported.


That's definitely one possible future.
Posted by: trailing wife || 12/30/2019 00:00 || Comments || Link || E-Mail|| [6496 views] Top|| File under: Taliban
Arabia
Yemen's Houthis list 6 strike targets in Saudi, 3 in UAE
[AlAhram] The Iran-aligned Iran's Houthi sock puppets

...a Zaidi Shia insurgent group operating in Yemen. They have also been referred to as the Believing Youth. Hussein Badreddin al-Houthi is said to be the spiritual leader of the group and most of the military leaders are his relatives. The legitimate Yemeni government has accused the them of having ties to the Iranian government. Honest they did. The group has managed to gain control over all of Saada Governorate and parts of Amran, Al Jawf and Hajjah Governorates. Its slogan is God is Great, Death to America™, Death to Israel, a curse on the Jews They like shooting off... ummm... missiles that they would have us believe they make at home in their basements. On the plus side, they did murder Ali Abdullah Saleh, which was the only way the country was ever going to be rid of him...
s said on Sunday six "sensitive" places in Soddy Arabia


...a kingdom taking up the bulk of the Arabian peninsula. Its primary economic activity involves exporting oil and soaking Islamic rubes on the annual hajj pilgrimage. The country supports a large number of princes in whatcha might call princely splendor. When the oil runs out the rest of the world is going to kick sand in the Soddy national face...


and three in the United Arab Emirates are on a list of military targets, suggesting the group remains prepared to fight on despite informal talks about a truce in Yemen


...an area of the Arabian Peninsula sometimes mistaken for a country. It is populated by more antagonistic tribes and factions than you can keep track of...


's war.

The priority targets were said to be "vital and sensitive" locations, Houthi military

front man

Yahya Saria said without giving more details, during a round-up of the group's activities during 2019 and outlook for 2020.

The Houthis have repeatedly said they have targets in Saudi and the UAE in their sights and have carried out missile and

dronezap

s on civilian airports and oil infrastructure in Saudi, as well as on the capital Riyadh.

But in September the Houthis said they would stop attacking Saudi Arabia with missiles and drones if their adversaries attacking Yemen did the same. Since then, Riyadh has stepped up informal discussions with the Houthis on a ceasefire.

Saria, in comments carried by the group's al-Masirah television, also said that any attacks against Yemen and its people would continue to meet an appropriate response from Houthi armed forces.

The UAE is a leading partner in a Saudi-led coalition that intervened in Yemen in March 2015 to restore ousted President Abd-Rabbu Mansour Hadi's government after it was toppled by the Houthis in late 2014. In July the UAE said it was withdrawing its troops from Yemen, but remained a part of the coalition.

The Houthis claimed to have carried out a large Sept. 14 attack on Saudi oil giant Aramco, but the United States, Europe
...the land mass occupying the space between the English Channel and the Urals, also known as Moslem Lebensraum...
an powers and Saudi Arabia blamed the attack on Iran.
Posted by: trailing wife || 12/30/2019 00:00 || Comments || Link || E-Mail|| [6480 views] Top|| File under: Houthis
Europe
Dutch anti-Islam lawmaker ends Mohammad cartoon contest within hours
Well bummer. I was looking forward to seeing the submissions.

[Jpost] Dutch anti-Islam

politician

Geert Wilders said on Sunday he had ended a contest for cartoons caricaturing the Prophet Mohammad, only hours after announcing the contentious event.

In a tweet posted on Sunday morning, Wilders said international attention on the contest had enabled him to make a point about the importance of freedom of speech."Mission accomplished. End of contest," he wrote above a picture of what he said was the winning drawing, depicting an angry-looking man with a beard.

Images of the Prophet Mohammad are traditionally forbidden in Islam as idolatrous. Caricatures are regarded by most

Moslem

s as highly offensive.

Wilders canceled a similar contest in August last year after police arrested a man who had threatened to kill him over his plan.

At the time, plans to hold the contest also prompted large demonstrations in Pakistain and Wilders said he felt the danger of violence against innocent people was too great.

Wilders' anti-Islam Freedom Party is the second largest in Dutch parliament, but is not part of the government.
Posted by: trailing wife || 12/30/2019 01:31 || Comments || Link || E-Mail|| [6504 views] Top|| File under: Moslem Colonists
Migrants In Europe Linked To Soaring Violence And Crime In Germany, Study Finds
[NEWSWEEK] A German university found that a 10.4 percent increase in violent crime was linked to an influx of migrants colonists into the country's southern region.

The increase in crime took place in 2015 and 2016 at the height of the Europe
...the land mass occupying the space between the English Channel and the Urals, also known as Moslem Lebensraum...
an migration crisis, when German Chancellor Angela Merkel
...chancellor of Germany and the impetus behind Germany's remarkably ill-starred immigration program. Merkel used to be referred to by Germans as Mom. Now they make faces at her for inundating the country with Moslem colonists...
ignored E.U. rules and allowed an open-door policy for migrants colonists entering the state from war-torn Syria.

More than 90 percent of the 10.4 percent increase in reported violent crimes was attributed to young male migrants colonists in Germany's southern state of Lower Saxony, according to a new study from the Zurich University of Applied Sciences. A huge wave of migrants colonists flooded into the European Union
...the successor to the Holy Roman Empire, only without the Hapsburgs and the nifty uniforms and the dancing...
in 2015 from countries through Greece and The Sick Man of Europe Turkey

...the only place on the face of the earth that misses the Ottoman Empire...
that led to more than one million migrants colonists applying for asylum in Germany.

The study funded by Germany's Ministry of Family Affairs found that many violent crimes reported by police in that time linked to male migrants colonists between 14 and 30 years old, according to Deutsche Welle. Violent crimes were significantly less likely to be committed by male migrants colonists from Afghanistan, Iraq and Syria than they were by male migrants colonists from northern Africa, the study said.

Between 2010 and 2016, Germany accepted 670,000 refugees and 680,000 more non-refugee migrants colonists from outside of the E.U., according to Pew Research data from November. Eighty-six percent of refugees who entered Germany in that time were

Moslem

.

Moslem colonists Migrants also were more likely to report violent crimes than German nationals, the study's authors observed.

Economically powerful and populous Germany often sets the tone for E.U. immigration policies. In September 2017, the Court of Justice ruled that E.U. countries had to reach a quota of immigrants colonists and that the quota was "necessary to respond effectively and swiftly to an emergency situation characterized by a sudden inflow of displaced persons" despite resistance in Hungary, Slovakia and other member countries.


Posted by: Fred || 12/30/2019 00:00 || Comments || Link || E-Mail|| [6481 views] Top|| File under: Moslem Colonists
Home Front: WoT
Appeals court rules Brooklyn federal judge went easy on ISIS wannabe
[NYPost] An appeals court ruled Friday that a Brooklyn Federal judge went easy on an ISIS-terrorist wannabe by giving him a "shockingly low" 17-year sentence, according to court papers.


Your supervisor would like to make it very clear that he is not in the least bot pleased with you. Or more briefly: You screwed up; fix it.

Judge Margo K. Brodie


...an Obama nominee born in Antigua...

sentenced Fareed Mumuni


...the nice college boy whose name was also reported as Fereed Mumuni and Freed Mumuni, who through co-conspirator Munther Omar Saleh (sentenced to 18 years) was connected to Junaid Hussain, the ISIS recruiter/hacker/English footballer previously known for marrying elderly rocker chick Sally Jones before being droned in Raqqa. Their little cell of six included Nader Saadeh (sentenced to 10 years after being arrested in Jordan), Alaa Saadeh (sentenced to 10 years) — the Saadeh lads being dual citizens with Jordan, whose parents were expelled a decade earlier for credit card fraud — half-Jewish convert Samuel Rahamin Topaz (sentenced to 8 years), and youngster Imran Rabbani (sentenced to 20 months)...

in February 2017 after the failed terrorist was convicted of trying to provide support for ISIS and for stabbing an FBI agent on Staten Island 2015.

Circuit Judge Jose A. Cabranes said Friday that the sentence meted out to Mumuni, 23, was 80% below the advisory guidelines of 85 years — and he sent the ruling back to the lower court for possible resentencing.


Given the sentences received by the other lads from this judge, more resentencings will likely appear on the docket in the near future.

Prosecutors in June 2018 had asked that Mumuni receive 85 years. His lawyer argued that he should get much less time because he was a victim of ISIS recruiters.


That's certainly one perspective.

Brodie called the idea of 85 years "excessive" at the sentencing and cited Mumuni's age and lack of criminal record in her decision.

"This clearly erroneous assessment of the evidence leaves us with the definite and firm conviction that a mistake has been committed," Cabranes wrote for the majority in the new ruling. "[It was] a mistake that resulted in a shockingly low sentence that, if upheld, would damage the administration of justice in our country."
Posted by: trailing wife || 12/30/2019 00:00 || Comments || Link || E-Mail|| [6507 views] Top|| File under: Islamic State
Background from Jamestown on Kataib-Hezbollah
[Jamestown.org] Kata'ib Hezbollah and the Intricate Web of Iranian Military Involvement in Iraq


Jamestown on the group starting with their attack on the US Embassy in Kuwait in 1983

Dated 4 March 2010, so this is all of the deep background stuff that we want in order to understand how the current situation evolved through President Obama's watch.
Posted by: 3dc || 12/30/2019 00:00 || Comments || Link || E-Mail|| [6485 views] Top|| File under: Govt of Iran Proxies
Israel-Palestine-Jordan
Hamas: PA security officers helped Israel kill Islamic Jihad commander
The Palestinian Authority denied it, of course, but that play of using one enemy to get rid of another has been done repeatedly throughout history in that part of the world.

[Jpost] The

Hamas, the braying voice of Islamic Resistance®,

-controlled Ministry of Interior said in a statement that the cell members collected information about Abu al-Ata, including monitoring his movements.

Hamas announced on Sunday that its security forces have arrested Paleostinian Authority security officers on suspicion that they helped Israel assassinate senior Paleostinian Islamic Jihad


...created after many members of the Egyptian Moslem Brotherhood decided the organization was becoming too moderate. Operations were conducted out of Egypt until 1981 when the group was exiled after the assassination of President Anwar Sadat. They worked out of Gaza until they were exiled to Lebanon in 1987, where they clove tightly to Hezbollah. In 1989 they moved to Damascus, where they remain a subsidiary of Hezbollah...


military commander Bahaa Abu al-Ata on November 12.

The Hamas-controlled Interior Ministry said the cell members collected information about al-Ata, including monitoring his movements."They followed him for several months until the last hour before the [Israeli] occupation assassinated him," a statement said.

According to the ministry, the cell members are officers from the PA's General Intelligence Service in the West Bank, who were assigned the task of monitoring and following the movements of al-Ata.

The statement named General Intelligence Service commander Sha'ban Abdullah al-Ghrabawi of ordering the cell members to collect the information about the slain PIJ commander. It claimed that Ghrabawi, for his part, transferred the information "directly to the Israeli occupation intelligence services."

The Hamas security forces also seized "technical materials" confirming that Ghrabawi had communicated with Israeli intelligence officers, the statement added.

In a video posted by the ministry, one of the cell members ‐ whose identity was not revealed ‐ said that in March 2017, he was contacted by Ghrabawi who asked him to form a cell of General Intelligence Service officers in the Gazoo
...Hellhole adjunct to Israel and Egypt's Sinai Peninsula, inhabited by Gazooks. The place was acquired in the wake of the 1967 War and then presented to Paleostinian control in 2006 by Ariel Sharon, who had entered his dotage. It is currently ruled with an iron fist by Hamaswith about the living conditions you'd expect. It periodically attacks the Hated Zionist Entity whenever Iran needs a ruckus created or the hard boyz get bored, getting thumped by the IDF in return. The ruling turbans then wave the bloody shirt and holler loudly about oppression and disproportionate response...
Strip. In September 2019, according to the cell member, he received another phone call from Ghrabawi, who asked him for details about al-Ata.

Another unnamed cell member who also appeared in the video said he, too, had received instructions from Ghrabawi to collect information about al-Ata.
Posted by: trailing wife || 12/30/2019 00:43 || Comments || Link || E-Mail|| [6490 views] Top|| File under: Hamas
Netanyahu to High Court: Intervening against me negates Israeli democracy
[JPost] - Prime Minister Benjamin Netanyahu's lawyers told the High Court of Justice on Sunday night that if it dares to interfere in his running or continuing in office that it will have negated Israeli democracy.

The prime minister was responding to a petition by around 70 hi-tech officials requesting that the court decide his eligibility to form a government before the upcoming March 2 elections, in light of the bribery indictment he faces.

In unusually strident and lecturing tones, Netanyahu told the High Court that it is the people, and not a court or legal official like Attorney-General Avichai Mandelblit, who decides who their leaders are.
Netanyahu threw down every gauntlet to the High Court, saying that even the fact that it was entertaining the petition itself was a violation of the fundamental separation of powers between the executive and judicial branches.

Moving into the more specific legal arguments in the petition, Netanyahu said that the explicit language of the Basic Laws limit forcing a prime minister to resign to a stage at which he has been convicted of a crime carrying moral turpitude, and with all appeals exhausted.

He rejected applying the Arye Deri judicial precedent of forcing all ministers to resign upon indictment, saying that this cannot apply to a prime minister, as courts can only create judge-made law where there is no explicit Basic Law governing the issue. Since the Basic Law sets a later moment for prime ministers to resign, he said that the Arye Deri judicial precedent is not applicable.

His brief to the High Court also said that the charges against him were different from those against Deri because he was disputing whether the charges were even crimes.

Whereas with Deri, the only question was whether he took bribes or not, but no one debated that the bribes in question would be crimes. Netanyahu noted that he is accused of "media bribery."

He said that media bribery does not exist in most democracies as a crime and that there was no basis to remove him when he is contesting the basic idea that his actions could be criminal, even if everything the prosecution says he did is true.

The High Court is due to hear the issue on Tuesday.
Posted by: g(r)omgoru || 12/30/2019 00:00 || Comments || Link || E-Mail|| [6483 views] Top|| File under:
Syria-Lebanon-Iran
Turkey says will not withdraw from army posts in Syria's Idlib
[AlAhram] The Sick Man of Europe Turkey


...Qatar's satrapy in Asia Minor...


will not withdraw from its observation posts in Syrian rebel bastion province of Idlib which has seen an increase in violence carried out by regime forces supported by Russian Arclight airstrike

...KABOOM!...
s, the defence minister said.

The posts were established under a September 2018 deal between Syrian regime ally Moscow and Ankara, which backs the rebels, to avert an all-out Syrian government onslaught in Idlib.

Government forces surrounded one of 12 Ottoman Turkish observation post in Idlib province on Monday after overrunning nearby areas in a push to take the last opposition holdout, according to the Syrian Observatory for Human Rights.

"We respect the agreement reached with Russia and we expect Russia to abide by this agreement," Ottoman Turkish Defence Minister Hulusi Akar said in comments published on Sunday on the defence ministry's Twitter account.

"We will by no means empty those 12 observation posts, we will not leave there," Akar said.


"And you can't make me. YEAAAAARRRRGH!!"

His comments came during a visit together with top army commanders to the southern province of Hatay on the Syrian border to inspect Ottoman Turkish troops on Saturday.

Turkey, worried over a new wave of refugees from the Idlib region, is pressing for a fresh ceasefire deal, as it sent a delegation to Moscow on Monday.

Akar's visit to soldiers on the border region comes as Turkey is also readying to send troops to support the UN-recognised government in Tripoli


...a confusing city, one end of which is located in Lebanon and the other end of which is the capital of Libya. Its chief distinction is being mentioned in the Marine Hymn...


against strongman Khalifa Haftar
...Self-proclaimed Field Marshal, served in the Libyan army under Muammar Qadaffy, and took part in the coup that brought Qadaffy to power in 1969. He became a prisoner of war in Chad in 1987. While held prisoner, he and his fellow officers formed a group hoping to overthrow Qadaffy, so it's kind of hard to describe him as a Qadaffy holdover. He was released around 1990 in a deal with the United States government and spent nearly two decades in the United States, gaining US citizenship. In 1993, while living in the United States, he was convicted in absentia of crimes against the Jamahiriya and sentenced to death. Haftar held a senior position in the anti-Qadaffy forces in the 2011 Libyan Civil War. In 2014 he was commander of the Libyan Army when the General National Congress (GNC) refused to give up power in accordance with its term of office. Haftar launched a campaign against the GNC and its Islamic fundamentalist allies. His campaign allowed elections to take place to replace the GNC, but then developed into a civil war. Guess you can't win them all...
's self-styled Libyan National Army.

Posted by: trailing wife || 12/30/2019 00:00 || Comments || Link || E-Mail|| [6491 views] Top|| File under: Sublime Porte
Volunteers spread Christmas cheer at Syrian IDP camp
We'll never know how many of those children and their friends and relations end up converting to Christianity some day as a result, but I'm betting on oodles.

[Rudaw] A campaign started by Kurdish activists abroad has brought Christmas cheer to northern Syria.

The "We are with you" campaign" sent Santa Claus to Washukanni camp in Hasaka province, where many Syrian Kurds have fled following the Ottoman Turkish invasion of northeast Syria in October.

The camp is home to 6,000 internally displaced persons.

Youth living abroad decided to send gifts to the children of the camp, many of whom are from Sari Kani (Ras al-Ain). The packages, consisting of gloves, socks and hats, will keep them warm as the temperatures plummet ahead of winter.

"What's important for these small children is that they stay warm," said Baouer Osman, a volunteer with the campaign.

"The only reason behind what we are doing is to put a smile on the faces of these children," he added.
Posted by: trailing wife || 12/30/2019 00:00 || Comments || Link || E-Mail|| [6487 views] Top|| File under:
Kurdish child severely burned by suspected Turkish use of white phosphorus now in a stable condition
[Rudaw] A child who suffered severe burns from the suspected illegal use of incendiary weapons by The Sick Man of Europe Turkey

...the occupiers of Greek Asia Minor...
during its bomardment of northeast Syria is now in a stable condition thanks to treatment he is receiving in

La Belle France

, his father told Rudaw on Saturday.

Mohammed Hamid, 13, was left with burns to 70 percent of his body following an attack on the town of Sari Kani (Ras al-Ain) on October 18, amid fierce fighting between the Kurdish-led Syrian Democratic Forces (SDF) and Ottoman Turkish-backed Syrian militias.

Hamid was taken to the Kurdistan Region on October 22, then flown to

La Belle France

for treatment the next day.

"He is still receiving treatment," his father told Rudaw. "From what we have been told by the physicians, the danger to his life has decreased by 70 percent."

"We do not know how long are we going to stay in

La Belle France

. It is decision vested in the French government," he said, adding that his family would prefer him to stay in

La Belle France

"because he still needs to be attended to."

Mohammed's uncle agreed it would be best for him to remain in

La Belle France

.

"My nephew needs to seek asylum to stay for a longer time," Musa Kino said. "For safety reasons, we would prefer for Mohammed and his father to stay in

La Belle France

. We hope the relevant authorities will help in this regard."

Local medical officials have accused Turkey of using unconventional and banned weapons in the battle - allegations Turkey has denied. Dozens of civilians, including several children, have been left severely injured following the reported use of the incendiary chemical in Turkey's offensive in northern Syria, which began on October 9.

The UN Organisation for the Prohibition of Chemical Weapons (OPCW) launched an investigation into the suspected chemical attack on Kurdish civilians, although many have speculated that Turkey is to blame.

The use of white phosphorus, commonly used to create smokescreens, is permitted under several treaties. However,


ars longa, vita brevis...


its use on civilians is banned by the Geneva Protocol and the Chemical Weapons Convention.

On October 6, following a phone call with the Ottoman Turkish President, US President Donald Trump
...the Nailer of NAFTA...
announced that the US would not prevent a long-planned Ottoman Turkish operation into Kurdish-controlled territories into northeast Syria.

Turkey's "Operation Peace Spring" offensive was formally launched on October 9, with the stated aim of clearing the border of Kurdish forces and resettling approximately 3 million Syrian refugees currently living in Turkey in the area. Kurds have said this amounts to forced demographic change.

Scores of civilians have been killed, and hundreds of thousands have been displaced as a result of the operation.
Posted by: trailing wife || 12/30/2019 00:00 || Comments || Link || E-Mail|| [6498 views] Top|| File under: Sublime Porte
Home Front: Culture Wars
Monsey stabbing suspect Grafton Thomas may be linked to earlier synagogue attack
h/t Instapundit




Day 2. Day 1 reports can be seen here. Related stories here and here. See also this on Page 4: Opinion.

[NYP] - Authorities are investigating whether Grafton Thomas,


...yesterday identified as Thomas Grafton, then corrected to Grafton E. Thomas...

the man charged in a machete attack on Hanukkah celebrants in Monsey, is tied to a recent stabbing near a village synagogue, a law-enforcement official told The Post on Sunday.

Details of the incident under investigation were unclear, but a 30-year man was beaten and repeatedly knifed while walking to the Mosdos Meharam Brisk Tashnad religious center in Monsey around 5:30 a.m. on Nov. 20, the Journal News reported at the time.

The victim, a father of four, was so badly brutalized that cops were initially told he'd apparently been hit by a car, officials said.


Posted by: g(r)omgoru || 12/30/2019 00:00 || Comments || Link || E-Mail|| [6525 views] Top|| File under:
Who's in the News
34
[untagged]
4
Sublime Porte
3
Commies
3
Govt of Iran
3
Taliban
2
Govt of Iran Proxies
2
Islamic State
2
Moslem Colonists
2
Govt of Iraq
2
Houthis
1
Tehreek-i-Labbaik Pakistan
1
al-Qaeda in the Arabian Peninsula
1
al-Shabaab (AQ)
1
Govt of Syria
1
Hamas
1
Hizb-i-Islami-Hekmatyar
Bookmark
E-Mail Me
The Classics
The O Club
Rantburg Store
The Bloids
The Never-ending Story
Thugburg
Gulf War I
The Way We Were
Bio
Merry-Go-Blog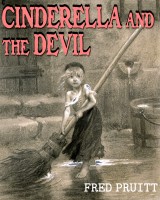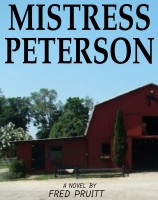 On Sale now!


A multi-volume chronology and reference guide set detailing three years of the Mexican Drug War between 2010 and 2012.

Rantburg.com and borderlandbeat.com correspondent and author Chris Covert presents his first non-fiction work detailing the drug and gang related violence in Mexico.

Chris gives us Mexican press dispatches of drug and gang war violence over three years, presented in a multi volume set intended to chronicle the death, violence and mayhem which has dominated Mexico for six years.
Click here for more information


Meet the Mods
In no particular order...


Steve White
Seafarious
Pappy
lotp
Scooter McGruder
john frum
tu3031
badanov
sherry
ryuge
GolfBravoUSMC
Bright Pebbles
trailing wife
Gloria
Fred
Besoeker
Glenmore
Frank G
3dc
Skidmark
Alaska Paul



Better than the average link...



Rantburg was assembled from recycled algorithms in the United States of America. No trees were destroyed in the production of this weblog. We did hurt some, though. Sorry.
3.235.173.74

Help keep the Burg running! Paypal: