-Land of the Free
Fox and Friends host Pete Hegseth is 'BANNED from Twitter' after sharing anti-American 'manifesto' of Pensacola shooter Mohammed Alshamrani
[MAIL] Fox and Friends host Pete Hegseth said he was banned from Twitter Saturday after he shared an anti-American manifesto said to have been written by Pensacola shooter Mohammed Alshamrani.


My Humes & Berg trombone mute. I never leave home without it.


The TV journalist, 39, posted screenshots Sunday which showed his tweet, calling the actions of the gunman 'Islamist terror', was 'no longer available'. He followed up with a picture of his appeal regarding the decision.

Saudi military student Alshamrani, 21, killed three people and injured 12 when he opened fire at Navy Station Pensacola on Friday.

Hegseth shared a grab from the shooter's Twitter account Saturday, writing: 'Here's the (now blocked) tweet from Saudi Islamist Mohammed Alshamrani, who murder 3 brave Americans in Florida.


Would it be possible to see the shooter's entire Twitter account, and possibly cellie feeds? I thought not. Thanks anyway.


'The coward posted it just hours before his terrorist attack. This is Islamist terror. No reason to ever mince words. Saudi Arabia must be held to account.'

Alshamrani's social media, which was taken down subsequent to the attack, appeared to show a variety of anti-Israel postings and a quote from deceased al-Qaeda leader Osama bin Laden.
Posted by: Besoeker || 12/09/2019 04:29 || Comments || Link || E-Mail|| [431 views] Top|| File under: Moslem Colonists
Afghanistan
Body of slain doctor returns to Japan from Afghanistan
[DAWN] The body of a Japanese doctor killed in a roadside shooting in Afghanistan arrived back home on Sunday, with government officials on hand to lead a brief ceremony of mourning at Tokyo's Narita International Airport.

Tetsu Nakamura was killed last week, along with five Afghans who had been traveling with him.

Keisuke Suzuki, Japan's state minister of foreign affairs, joined other officials in bowing their heads in prayer after laying flowers by the coffin, draped in white, in a solemn ceremony in honor of Nakamura at the airport.

Nakamura's wife and daughter, who had flown to Afghanistan to bring the doctor's body back, also took part in the ceremony.

Nakamura, 73, had worked in Afghanistan's eastern Nangarhar province for over a decade, leading irrigation projects in rural areas. An outpouring of sadness have followed his killing, both in Afghanistan and in Japan.

Afghan President Ashraf Ghani, who awarded Nakamura honorary Afghan citizenship in April, was among those who carried Nakamura's coffin, covered in the Afghan flag, in a departure ceremony Saturday at Kabul's airport.

The gunmen who killed Nakamura and the others

bravely fled

the scene. Police say they are still looking for those behind the attack. The Taliban have denied any connection to the slaying.


Maybe they could help track the bastards down...




Posted by: Fred || 12/09/2019 00:00 || Comments || Link || E-Mail|| [312 views] Top|| File under:
Arabia
Sudan has 5,000 troops in Yemen, down from 15,000
[Jpost] Sudan has 5,000 troops operating in Yemen


...an area of the Arabian Peninsula sometimes mistaken for a country. It is populated by more antagonistic tribes and factions than you can keep track of...


, down from a peak of 15,000, Prime Minister Abdalla Hamdok said on Sunday, adding that he believed no military solution was possible.

Briefing journalists on his return from Washington, Hamdok said there had been no discussions during his visit about withdrawing the troops.

"Regarding Yemen we said that there is no military solution and there must be a political solution," Hamdok told

news hound

s at Khartoum airport.

Sudanese troops have been deployed as part of a Saudi-led alliance that intervened in Yemen in 2015 against the Iran's Houthi sock puppets

...a Zaidi Shia insurgent group operating in Yemen. They have also been referred to as the Believing Youth. Hussein Badreddin al-Houthi is said to be the spiritual leader of the group and most of the military leaders are his relatives. The legitimate Yemeni government has accused the them of having ties to the Iranian government. Honest they did. The group has managed to gain control over all of Saada Governorate and parts of Amran, Al Jawf and Hajjah Governorates. Its slogan is God is Great, Death to America™, Death to Israel, a curse on the Jews They like shooting off... ummm... missiles that they would have us believe they make at home in their basements. On the plus side, they did murder Ali Abdullah Saleh, which was the only way the country was ever going to be rid of him...
movement that controls the capital.

The conflict is seen in the region as a proxy war between Soddy Arabia


...a kingdom taking up the bulk of the Arabian peninsula. Its primary economic activity involves exporting oil and soaking Islamic rubes on the annual hajj pilgrimage. The country supports a large number of princes in whatcha might call princely splendor. When the oil runs out the rest of the world is going to kick sand in the Soddy national face...


and Iran. The Houthis, who control most big urban centers, say they are fighting a corrupt system.
Posted by: trailing wife || 12/09/2019 01:04 || Comments || Link || E-Mail|| [173 views] Top|| File under: Govt of Sudan
Saudi Crown Prince phones Trump, expresses condolences over Pensacola shooting; was shooter radicalized on home visit?
[ENGLISH.ALARABIYA.NET] Soddy Arabia


...a kingdom taking up the bulk of the Arabian peninsula. Its primary economic activity involves exporting oil and soaking Islamic rubes on the annual hajj pilgrimage. The country supports a large number of princes in whatcha might call princely splendor. When the oil runs out the rest of the world is going to kick sand in the Soddy national face...


's Crown Prince Mohammed bin Salman

...Crown Prince of Saudi Arabia as of 2016. The Turks hate him, so he must be all right, despite the occasional brutal murder of Qatar-owned journalists...
has spoken to US President Donald Trump
...dictatorial for repealing some (but not all) of the diktats of his predecessor, misogynistic because he likes pretty girls, homophobic because he doesn't think gender bending should be mandatory, truly a man for all seasons......
and expressed his condolences and support for the families of the victims of the Florida naval base shooting, Saudi Press Agency reported.


That's nice. What are you going to do to make this right, Your Highness? Blood money as if they were Muslim from the family of Lt. Mohammed Saeed Alshamrani to the families of all those he killed or wounded, blood money as if they were Muslim from the Saudi government to the U.S. government for sending such a poisonous snake to nestle in our bosoms, reimbursement for the government's cost of dealing with the fall-out from your lieutenant's actions, and a plan to prevent it from happening again would be a good start.

"In the call, HRH the Crown Prince expressed his condolences to the US president and his condolences and support for the families of the victims of the tragic incident in Florida State and his wishes for the speedy recovery for the injured," the statement on SPA read.

"The Crown Prince reaffirmed the kingdom's keenness on the absolute cooperation by the concerned Saudi authorities with the US authorities by providing them with information that helps in investigations related to the perpetrator and his motives," the statement added.


Start writing those checks, buddy-boy, and we can go from there. We'll be happy to lend the expertise of some of our scholars — Robert Spenser and Raymond Ibrahim are just two of many we have readily available for consultation— if you aren't sure how large the sums should be.

During the phone call, Saudi Arabian Crown Prince Mohammed bin Salman also spoke to Trump on "the feelings of the Saudi people who expressed their pain and shock towards this heinous crime."

Twitter users in Saudi Arabia have put out a hashtag that translates to 'The criminal in Florida does not represent us' ‐ after news emerged of the shooting in the US by a Saudi aviation student in Pensacola, Florida.

Investigators believe a Saudi Arabian Air Force lieutenant acted alone when he killed three people and

maimed

eight at a US Navy base in Pensacola, Florida, before being fatally shot by a deputy sheriff,

Rooters

reported citing the FBI.

Saudis probe whether Pensacola shooter was radicalized on recent trip home

[NYPost] Saudi authorities are investigating whether the Pensacola navy base killer was radicalized during a trip home last year, according to a report Sunday.

Mohammed Saeed Alshamrani, who killed three young US Navy students in Friday's shooting spree in Florida, had been in the US since 2017 for a Pentagon training program, according to the Wall Street Journal.

The 21-year-old Saudi Air Force lieutenant had returned home for a trip last year, sparking fears that he could have been radicalized there before returning to the US in February this year, the paper said.

Authorities in the kingdom are trying to determine how Alshamrani spent his time and whom he contacted during his trip in late 2018, officials told the paper.

A

front man

for Soddy Arabia


...a kingdom taking up the bulk of the Arabian peninsula. Its primary economic activity involves exporting oil and soaking Islamic rubes on the annual hajj pilgrimage. The country supports a large number of princes in whatcha might call princely splendor. When the oil runs out the rest of the world is going to kick sand in the Soddy national face...


's embassy in Washington did not respond to the paper's request for comment.

Posted by: Fred || 12/09/2019 00:00 || Comments || Link || E-Mail|| [484 views] Top|| File under: Govt of Saudi Arabia
In first trip beyond Egypt since 2017, Hamas chief Haniyeh arrives in Turkey
Checking in with the cadre handling stuff outside the wire...
[IsraelTimes] Paleostinian source tells Ottoman Turkish state-run news agency


...and if you can't trust the state-run news agency who can you believe?...


that Haniyeh's trip abroad will also include Malaysia, Russia, Qatar,

Leb

, Mauritania and Kuwait.



Hamas, always the voice of sweet reason,

chief Ismail Haniyeh
...became Prime Minister of Gaza after the legislative elections of 2006 which Hamas won. President Mahmoud Abbas dismissed Haniyeh from office on 14 June 2007 at the height of the Fatah-Hamas festivities, but Haniyeh did not acknowledge the decree and continues as the PM of Gazoo while Abbas maintains a separate PM in the West Bank...
arrived in The Sick Man of Europe Turkey
Continued on Page 49
Posted by: trailing wife || 12/09/2019 00:00 || Comments || Link || E-Mail|| [149 views] Top|| File under: Hamas
Home Front: WoT
More Bullshit. 'Insensitive' Pornstache Comment By Trainers Triggered Saudi Terrorist
[Independent UK] The Saudi air force trainee who killed three sailors at a US Navy base last week reportedly made an official complaint about being called "pornstache" by one of his instructors.

Mohammed Alshamrani said he was left "infuriated" earlier this year when an instructor referred to him using the mocking nickname, according to the New York Times.

The complaint has emerged as part of an investigation by the FBI into the shooting, which is being treated as a presumed terrorist attack.


I can see where this is going already.


"I was infuriated as to why he would say that in front of the class," Alshamrani said, according to a summary of his complaint.

Although the complaint said the derogatory nickname was "Porn Stash", he appeared to mean "pornstache", referring to a style of thick moustache associated with porn actors.

The instructor then apparently turned to Alshamrani and addressed him by the nickname.

"Laughing, he continued to ask, "What? Have you not seen a porn star before?" Alshamrani wrote in the complaint, according to the Times.

"After I did not respond, he just let go of the subject."

Managers for CAE USA, which provides training to civil and military aviation students, offered to have the instructor apologise but the Saudi trainee turned that offer down, according to the Times.


"No thank you, I think I'll just kill him."


However, the incident was reportedly serious enough that two American students helped Alshamrani file his complaint.

US media has reported that the Saudi gunman played mass shooting videos to others at a dinner days before the attack, according to an anonymous source briefed on the investigation.

A Twitter account which appears to match Alshamrani's identity has also been flagged after anti-US posts were discovered on it.

In one post, which quoted Osama Bin Laden, the user accused the US of "committing crimes not only against Muslims but also humanity."

FBI officials have conducted interviews with people who may have had contact with Alshamrani in an attempt to establish a motive for the gunman, who is thought to have acted alone.

Alshamrani began training with the US military in August 2017 and was scheduled to complete his training in August 2020, according to the Pentagon.

Posted by: Dron66046 || 12/09/2019 08:17 || Comments || Link || E-Mail|| [450 views] Top|| File under:
Day 4: 'Radicalized' Pensacola gunman visited 9/11 memorial in New York 2 days before shooting up Navy classroom as it's revealed he had 'been thinking about this for a long time'
[Daily Mail, where America gets its news]
Saudi Royal Air Force Second Lt. Mohammed Saeed al-Shamrani killed three and wounded eight others at Naval Air Station in Pensacola, Florida, on Friday


He carried out the shooting with a 9mm Glock 45 semiautomatic pistol with an extended magazine, according to law enforcement officials


Investigators say al-Shamrani obtained the gun legally after buying it from a Pensacola gun shop


Although federal law doesn't allow foreign nationals to purchase a gun, al-Shamrani took advantage of a loophole by obtaining a Florida hunting license


It took al-Shamrani about 15 weeks to obtain the handgun legally, leading investigators to believe he was driven to carry out the shooting


In April he also lodged a complaint against one of his instructors at the training center who called him 'porn stash' in front of other aviation students


Investigators also questioned at least five other Saudi airmen who were with al-Shamrani during his four-day trip to New York City just days before shooting


Sources said al-Shamrani and the Saudis traveled to New York on November 28, where they saw the 9/11 memorial, the Statue of Liberty, and Central Park


Law enforcement officials said that the group of Saudis did not notice any unusual behavior by al-Shamrani during the trip to New York
After the shooting, a number of the Saudi airmen took cell phone video near the scene. But investigators say they were merely doing what any other curious onlooker would do when seeing a large number of emergency vehicles descend on the area. Investigators combed through the cell phone footage and found nothing unusual that would arouse their suspicions, according to The Daily Beast.

'Nothing before the fact, nothing during,' one law enforcement official said
Rachel Rojas, special agent in charge of the FBI's Jacksonville office and lead investigator on the case, said the FBI was working, as it does in most mass shootings, on the presumption that it was an act of terrorism, but she stressed that was largely to allow investigators to use special tools afforded to them in terrorism cases.

"We are looking very hard at uncovering his motive and I would ask for patience so we can get this right," she said, adding that 80 FBI special agents, 100 support staff and scores of other investigators from the Navy and multiple federal agencies were working the case.

Rojas said the pistol he used - a Glock 9mm handgun that can be paired with a magazine holding 33 rounds - was legally purchased by the shooter somewhere in Florida. According to U.S. regulations, it is legal for a foreigner in the United States on a nonimmigrant visa to buy a gun if certain conditions are met - including if they simply have a hunting license.

Alshamrani was on the base as part of a U.S. Navy training program designed to foster links with foreign allies.

His fellow Saudi students were speaking directly to American investigators and were restricted to the base on order of the Saudi military, Rojas said.
Investigators have found no sign Alshamrani had links to international terrorist groups and think he may have radicalized on his own, the New York Times reported, citing an unidentified U.S. official. It said the airman first entered the United States in 2018, returned to Saudi Arabia, then re-entered the United States in February, and had reported for training at the base about three days before the attack.

At least three of the eight people wounded were law enforcement officers shot as they responded to the attack, officials said, including one Navy police officer and two county sheriff's deputies. They were expected to recover.
Posted by: trailing wife || 12/09/2019 00:00 || Comments || Link || E-Mail|| [238 views] Top|| File under: Moslem Colonists
Saudi military training in US under scrutiny after base attack
[Economic Times] Key US lawmakers have called for a halt to a Saudi military training program after a shooting rampage at a naval base in Florida in which a Saudi officer killed three American sailors. US Defense Secretary Mark Esper said on Sunday he has ordered a review of vetting procedures while defending the training program that brought Mohammed Alshamrani to Pensacola Naval Air Station.


Economic Times? Is a Karma graphic needed here? Please advise

.

Posted by: Besoeker || 12/09/2019 04:58 || Comments || Link || E-Mail|| [365 views] Top|| File under:
India-Pakistan
Modi Faces Criticism for Excluding Muslims From Sanctuary Offer
[Telegraph] Indian Prime Minister Narendra Modi is facing renewed criticism after tabling legislation today (MONDAY) which will exclude Muslims from an offer of citizenship rights to religious refugees.


The Citizenship Amendment Bill will see nationality defined by religion for the first time in India's history but only to followers of six faiths ‐ including Christians, Sikhs and Hindus ‐ from Pakistan, Bangladesh and Afghanistan.

It will allow them to acquire Indian citizenship if they live or work in the country for six years and are fleeing religious persecution. However, critics argue it is the latest move to discriminate against Muslims.



Contrary to the common understanding that the Indian Left is led by one Indian-Italian family, it's actually several hundred small outfits across every possible shade of red that makes up the Left here. Most muslims are communists in India, and most radical-Leftists are erstwhile 'lower-castes', our wakandans - looking for reparation, revenge, revolution. These are known to cooperate and coordinate against the nationalist Right, attack authority in every form and try to create instability wherever they can access the ability to do so.

There's every sort. From purely mercenary media houses partnering with American outfits like Bloomberg and NYT, to sasquatch bomb makers with ideas of righteous revolution against 'the haves'. Plus everything in between, like academics, actors and journos who fawn on your Kamalas and Jayapals. These protesters and naysayers are part of this amalgam of anti-nationals. The eastern and southern states in India are still un-cracked bastions of these anti-nationals, but we're getting there.

One important measure is to check the entry of more anti-nationals into the country. Thankfully our federal structure allows the Union to pass overriding law on the entry of aliens which State administrations cannot break or they'll be dissolved.

"[The Bill is] couched in the language of refuge and seemingly directed at foreigners but its main purpose is the de-legitimisation of Muslim citizenship," said historian Mukul Kesavan.

Hundreds of people took to the streets of Assam, Gujarat and West Bengal today in protest.

"We will fight and oppose the bill till the last drop of our blood," vowed All Assam Students' Union adviser Samujjal Bhattacharya.


And blood ye will get.


A group of 1,000 academics released a statement arguing the Bill undermines the pluralistic and secular history of India.

Home Minister Amit Shah dismissed their concerns and said the proposed legislation is backed by India's 1.3 billion population.

The BJP first proposed the Bill as an electoral promise in 2014 but it was abandoned in 2016 after protests.

This time, MPs in the lower house of parliament voted unanimously in favour of passing the Bill ‐ 293 to 82 ‐ and it will now be voted on in the upper house.

The date for this has not yet been disclosed but it needs approval from both houses for it to become law.

Since his landslide re-election in May, Modi and the BJP have faced repeated claims of anti-Muslim discrimination.

In August, he revoked Muslim-majority Jammu & Kashmir's autonomous status and the region remains under curfew and an internet blackout.

Later that month he announced 1.9 million people in Assam will face detainment and deportation to Bangladesh.

While Modi claimed it was part of a wider crackdown on illegal immigrants, campaigners say it is an attempt to render Indian Muslims stateless.

Posted by: Dron66046 || 12/09/2019 11:39 || Comments || Link || E-Mail|| [281 views] Top|| File under:
International-UN-NGOs
OPEC and Partners Agree to 500,000 Barrel Per Day Production Cut
[AnNahar] The OPEC group of oil producing countries and their allies -- including Russia -- agreed on Friday to a production cut of 500,000 barrels per day in addition to their current agreement.

Ministers gathered at OPEC headquarters in Vienna "decided for an additional adjustment of 500 (thousand barrels per day)", effective as of 1 January 2020, according to a statement issued after the meeting.

This would bring production 1.7 million barrels per day below October 2018 levels.

However,


nothing needs reforming like other people's bad habits...


the group said that "in addition, several participating countries, mainly Soddy Arabia


...a kingdom taking up the bulk of the Arabian peninsula. Its primary economic activity involves exporting oil and soaking Islamic rubes on the annual hajj pilgrimage. The country supports a large number of princes in whatcha might call princely splendor. When the oil runs out the rest of the world is going to kick sand in the Soddy national face...


, will continue their additional voluntary contributions," meaning the overall production cut would be 2.1 million barrels per day.

The statement said that OPEC and its partners in the so-called OPEC+ grouping would convene for a special meeting on 6 March.

OPEC members had been aiming for a cut in order to stem pressure on prices from abundant reserves and weak global economic growth.

Oil prices surged following the announcement, with U.S. benchmark WTI and its Europe

...the land mass occupying the space between the English Channel and the Urals, also known as Moslem Lebensraum...
an counterpart Brent both nearly two percent higher shortly after 1500 GMT.

Posted by: trailing wife || 12/09/2019 06:22 || Comments || Link || E-Mail|| [177 views] Top|| File under:
Luxembourg urges EU to recognize Palestinian state
[Jpost] Luxembourg Foreign Minister Jean Asselborn is urging the Europe

...the land mass occupying the space between the English Channel and the Urals, also known as Moslem Lebensraum...
an Union to recognize Paleostine as a state, Axios reported, adding that the initiative is in response to US's change in settlement policy.

In a letter addressed to EU foreign policy chief Josep Borrell, as well as all EU foreign ministers, Asselborn wrote "it is time to start a debate within the European Union
...the successor to the Holy Roman Empire, only without the Hapsburgs and the nifty uniforms and the dancing...
on the opportunity of a recognition of the State of Paleostine by all its Member States," according to Axios.

"The recognition of Paleostine as a State would neither be a favor, nor a blank check, but a simple recognition of the right of the Paleostinian people to their own State. In no way would it be directed against Israel. Indeed, if we want to contribute to solving the conflict between Israel and Paleostine, we must never lose sight of Israel's security conditions, as well as of justice and dignity for the Paleostinian people."

Israel is reportedly very concerned about the initiative, but Israeli and European officials noted that the issue will likely not be discussed during the EU Foreign Affairs Council on Monday in Brussels, but rather during the next meeting in January.

Slovenia's Foreign Minister Miro Cerar said on Sunday that EU member states cannot remain silent about what is happening in Paleostine, according to the Paleostinian WAFA news agency. Cerar pointed to "dangerous developments on the ground" and pointed out that the new EU leadership doesn't accept the injustice of the Paleostinian cause and the Paleostinian people.

Slovenia supports the two-state solution and sees the settlements as illegal, stressed Cerar. The foreign minister talked with Paleostinian Minister of Foreign Affairs and Expatriates Riyad Maliki about the "dangerous" steps taken by the US administration which would "eliminate any opportunity for a two-state solution," according to WAFA, including statements by US Secretary of State Mike Pompeo that Israeli settlements are not illegal according to international law.

Cerar made the comments on the sidelines of the Mediterranean Dialogues conference in Rome. Maliki stressed the need to take a unified stand towards the current situation and discussed ways to strengthen the Paleostinian relationship with the EU to "save the

grinding of the peace processor

and pressure Israel and prevent it from annexing the Jordan Valley."

The two also discussed ways to enhance relations between Slovenia and the PA, including by encouraging investment. Cerar stressed that Slovenia will do its best to support Paleostine in international forums, with both sides agreeing to "communicate and coordinate their steps."

Last week, 11 EU countries, plus Latin American powers Brazil and Colombia, voted for the first time against a resolution that has passed every year since 1977 mandating a special "Division for Paleostinian Rights" inside the UN Secretariat, devoted to promoting the Paleostinian narrative against Israel.

Maliki criticized the votes during the meeting with Cerar, according to WAFA.

In November, the Court of Justice of the European Union ruled that Israeli goods produced over the pre-1967 line must be marked as settlement products.
Posted by: trailing wife || 12/09/2019 00:00 || Comments || Link || E-Mail|| [269 views] Top|| File under: Palestinian Authority
Iran says new budget, Russia loan will 'stop US, Israel' from weakening Tehran
[IsraelTimes] Rouhani tells parliament the 'resistance budget' will beat American embargoes; says $5 billion loan from Moscow being finalized.

Iran's president said on Sunday his country will depend less on oil revenue next year, in a new state "budget of resistance" that is designed to resist crippling US trade embargoes.

Iran

...a theocratic Shiite state divided among the Medes, the Persians, and the (Arab) Elamites. Formerly a fairly civilized nation ruled by a Shah, it became a victim of Islamic revolution in 1979. The nation is today noted for spontaneously taking over other countries' embassies, maintaining whorehouses run by clergymen, involvement in international drug trafficking, and financing sock puppet militias to extend the regime's influence. The word Iran is a cognate form of Aryan, the abbreviation IRGC is a cognate form of Stürmabteilung (or SA), the term Supreme Guide is a cognate form of either Shah or Führer or maybe both, and they hate Jews Zionists Jews. Their economy is based on the production of oil and vitriol...
is in the grips of an economic crisis. In May 2018, the US began re-imposing sanctions that block Iran from selling its crude oil abroad, following US President Donald Trump
...The man who was so stupid he beat fourteen professional politicians, a former tech CEO, and a brain surgeon for the Republican nomination in 2016, then beat The Smartest Woman in the World in the general election...
's decision to withdraw from Tehran's 2015 nuclear deal with world powers over its continued development of ballistic missile programs and support for terror groups in the region. That accord had given Iran sanctions relief in return for limits on its nuclear program.

"Next year, similar to the current year, our budget is a budget of resistance and perseverance against sanctions. This budget sends a message to the world that despite sanctions we will manage the country, especially in terms of oil," Iranian President Hassan Rouhani
...Iran's moderate president, which he is, relative to his predecessor, which doesn't mean he's anything but a puppet of the nearest holy man...
told the opening session of Parliament.

The budget will counter "maximum pressure and sanctions" by the US, he said.

Rouhani added that the Iranian government will also benefit from a $5 billion loan from Russia that's being finalized.

He said the US and Israel will remain "without hope" despite their goal of weakening Iran through sanctions.

The next Iranian fiscal year begins March 20, with the advent of the Persian New Year. The budget is set to be about $40 billion, some 20% higher than in 2019. The increase comes as the country is suffering from a 40% inflation rate.


so, a 20% cut


Rouhani also announced in the speech a 15% increase for public sector wages as a stopgap to offset the effects of inflation.

The International Monetary Fund has forecast that Iran's economy will contract by 9.5% this year.

Iran's economic woes led to fuel price hikes in mid-November that helped trigger nationwide protests last month. Iranian security forces violently suppressed the protests, killing over 200 people, according to Amnesia Amnesty International.

Posted by: trailing wife || 12/09/2019 00:00 || Comments || Link || E-Mail|| [222 views] Top|| File under: Govt of Iran
Home Front: Culture Wars
Pensacola Muslims Fear 'Backlash' After Jihad Massacre
[PJMedia] The News Journal interviewed Salma Ashmawi of the Islamic Center of Northwest Florida, and Ashmawi hit all the expected notes, asking: "What can anybody do in a case like that except pray?" Ashmawi added, said the News Journal, that "the mosque's membership is also raising money to help the victims." She said: "We are all Pensacola residents. We're hurt and we're in mourning."

Posted by: g(r)omgoru || 12/09/2019 02:41 || Comments || Link || E-Mail|| [546 views] Top|| File under: Moslem Colonists
Who's in the News
41
[untagged]
6
Govt of Iran Proxies
4
Moslem Colonists
4
Sublime Porte
4
Arab Spring
3
al-Shabaab (AQ)
2
Hamas
2
Palestinian Authority
2
Commies
1
Taliban
1
Govt of Iran
1
Govt of Iraq
1
Govt of Pakistan
1
Govt of Saudi Arabia
1
Govt of Sudan
1
Govt of Syria
1
Hezbollah
1
Islamic State
Bookmark
E-Mail Me
The Classics
The O Club
Rantburg Store
The Bloids
The Never-ending Story
Thugburg
Gulf War I
The Way We Were
Bio
Merry-Go-Blog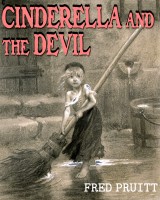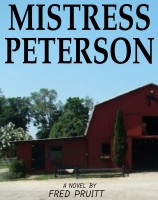 On Sale now!


A multi-volume chronology and reference guide set detailing three years of the Mexican Drug War between 2010 and 2012.

Rantburg.com and borderlandbeat.com correspondent and author Chris Covert presents his first non-fiction work detailing the drug and gang related violence in Mexico.

Chris gives us Mexican press dispatches of drug and gang war violence over three years, presented in a multi volume set intended to chronicle the death, violence and mayhem which has dominated Mexico for six years.
Click here for more information


Meet the Mods
In no particular order...


Steve White
Seafarious
Pappy
lotp
Scooter McGruder
john frum
tu3031
badanov
sherry
ryuge
GolfBravoUSMC
Bright Pebbles
trailing wife
Gloria
Fred
Besoeker
Glenmore
Frank G
3dc
Skidmark
Alaska Paul



Better than the average link...



Rantburg was assembled from recycled algorithms in the United States of America. No trees were destroyed in the production of this weblog. We did hurt some, though. Sorry.
3.238.107.166