Afghanistan
Hostage Professors Moved to 'New And Safe Place': Reuters
[ToloNews] This follows the postponement of a swap of Haqqani Network prisoners for two Western professors held by the Taliban

...the Pashtun equivalent of men...
, Taliban sources told

Rooters

.

A plan to swap two Western hostages with three Taliban prisoners has been postponed, an Afghan government official told

Rooters

on Friday, and Taliban sources said the group had moved the Westerners to a "new and safe place".
Continued on Page 49
Posted by: trailing wife || 11/16/2019 00:23 || Comments || Link || E-Mail|| [182 views] Top|| File under: Haqqani Network
Afghan women will reject Taliban rule: First Lady
[DAWN] The Taliban

...Arabic for students...
can never come back and establish their emirate as the Afghan women would never accept it, Afghanistan's First Lady Rula Ghani said Thursday.

Speaking at the US Institute of Peace Mrs Ghani also emphasised the need to negotiate a durable peace accord. "Peace is a long process," she said. "Whoever thinks it can happen in one or two months is wrong. Even if happens it will be shortlived."

The Afghan First Lady disagreed with the assumption that a peace deal would restore the Taliban rule in Afghanistan. "We want peace because the Taliban are Afghans and have the right to be in Afghanistan, but a Taliban rule is not going to happen, not under my watch. Not as long as, my husband and I are there."

Mrs Ghani said that there were between 20 to 40,000 Taliban outside Afghanistan and "some families inside" in a country of 36 million people, and that's why they could not restore their emirate.

The need, she said, was to encourage Afghans to "get out of the mentality of violence and come back to a more natural way" of settling disputes. In Afghanistan, "even marital disputes lead to wars between families," she added.


Posted by: Fred || 11/16/2019 00:00 || Comments || Link || E-Mail|| [150 views] Top|| File under: Taliban
Africa Subsaharan
Boko Haram, Collaborators Hibernating In FCT, Other Cities — Report
[TRIBUNEONLINENG] The House of Representatives, on Thursday, approved the commencement of "Operation Positive Identification" across the country as initiated by the Nigerian Army.The resolution was passed by the House after the adoption of recommendations of the House Committee on Army presented by Hon. Abdulrasak Namdas, at the Committee of the Whole chaired by the Deputy Speaker, Hon. Idris Wase.

According to the 11-page report submitted by the Committee, "the operation will be intelligence-led and gear toward arresting

holy warriors

and collaborators, some of which we are already done. Furthermore, it is to rid the FCT and cities of the remnant of

holy warriors

who have escaped the heat of the bombardment."

In his lead debate, Hon. Namdas disclosed that one of the Boko Haram

... not to be confused with Procol Harum, Harum Scarum, possibly to be confused with Helter Skelter. The Nigerian version of al-Qaeda and the Taliban rolled together and flavored with a smigeon of distinctly Subsaharan ignorance and brutality...
commandants was arrested by the Nigerian Army in the course of implementation of Operation Positive Identification aimed at curtailing the movement of Boko Haram criminal elements, sympathizers and logistics suppliers as well as

bandidos

, kidnappers, armed robbers,cattle rustlers and other criminals elements fleeing from the North East due to troops' sustained bombardment and moving to safer areas of the country to perpetrate their heinous crimes.

Pleased by the successes recorded by the Nigerian Army in the previous anti-insurgent exercises carried out, the House resolved that: "The Army can continue with the Operation Positive Identification but in collaboration with other relevant security agencies, such as Nigeria Immigration Service and the Nigeria Police who should take the lead in the identification process.

Posted by: Fred || 11/16/2019 00:00 || Comments || Link || E-Mail|| [180 views] Top|| File under: Boko Haram (ISIS)
Europe
Germany detains 'Islamic State' returnee deported from Turkey
[DW] German authorities have detained an Islamist who was expelled with his family from The Sick Man of Europe Turkey


...just another cheapjack Moslem dictatorship, brought to you by the Moslem Brüderbund...


. Ankara has been deporting individuals with alleged affiliation to the "Islamic State

...formerly ISIS or ISIL, depending on your preference. Before that they were al-Qaeda in Iraq, as shaped by Abu Musab Zarqawi. They're really very devout, committing every atrocity they can find in the Koran and inventing a few more. They fling Allah around with every other sentence, but to hear western pols talk they're not really Moslems....
" terror outfit to their countries of origin.
Continued on Page 49
Posted by: trailing wife || 11/16/2019 08:49 || Comments || Link || E-Mail|| [249 views] Top|| File under: Salafists
German Interior Ministry Allegedly Ignored Informant Close to 2016 Berlin Christmas Market Attacker
[SPUTNIKNEWS] Suspected

ISIS

* sympathiser Anis Amri killed 12 and

maimed

dozens more when he rammed a truck into a Christmas market in the German capital in 2016. A bombshell testimony by a German policeman in the country's parliament suggests that authorities, including officials at the very top, simply let things slide.

A criminal chief inspector from North Rhine-Westphalia (NRW) has raised mishandling allegations against the German Interior Ministry and the German Criminal Police Office, along with its Berlin branch, in his testimony to the investigative committee of the deadly 2016 terrorist attack on the Christmas market in Berlin.

The man, whose identity remains concealed, reportedly said during questioning in the German parliament that an official from the Federal Criminal Police Office (BKA) had told him that NRW's informant who had alerted

Sherlocks

about the attacker-to-be Anis Amri before, "creates too much work". The conversation allegedly happened on the side-lines of a meeting at the Federal Attorney General's Office on 23 February 2016, months before the terror attack.

He reportedly also told the witness that this opinion was shared at the "very top". Asked about who was meant by "top", the official allegedly said that it was the Interior Ministry ‐ or its then-head Thomas de Maizière, a member of Angela Merkel

...chancellor of Germany and the impetus behind Germany's remarkably ill-starred immigration program. Merkel used to be referred to by Germans as Mom. Now they make faces at her for inundating the country with Moslem colonists...
's Christian Democratic Union ‐ and the senior criminal director of the BKA's State Protection Department.

According to the policeman, this conversation left him "stunned and shocked", prompting him to reach out to two prosecutors right away. He was reportedly under the impression that his colleague from the BKA, known to be a very competent official, had conveyed this opinion about Amri in the same way as it was given to him.

Berlin Overlooked the Danger?
Frankfurter Allgemeine Zeitung cites the NRW policeman as saying that his office had made it clear to the central office and their colleagues in Berlin, where Amri often was at the time, that the informant was credible and had been working for them for many years.

"If an informant, who was the only source of signals about the danger from Anis Amri, had been silenced, and if it was on the interior minister's initiative, that would be a shattering scandal", Chairman of the Investigation Committee Benjamin Strasser said, noting that the questioning of ex-Interior Minister de Maizière has now become inevitable.

Posted by: Fred || 11/16/2019 00:00 || Comments || Link || E-Mail|| [230 views] Top|| File under: Islamic State
Berlin to get its first Arabic radio station
[DW] The local media council said Arabic programing would add to the diversity of radio offerings in the German capital. Arabs from more than 20 countries live in Berlin.

Berlin will soon have its first Arabic-language radio station to reach more than 100,000 Arabs living in the German capital.

The MABB media council for Berlin and the surrounding state of Brandenburg announced the approval of Radio Arabica on Thursday.

Radio Arabica's programing will cover life in Berlin, culture, news, comedy and sport. It will also play a mix of Arabic folk music, pop and modern music.

Hansjurgen Rosenbauer, the head of the MABB media council, praised the expansion of "diversity" in the radio landscape.

"Alongside a French, Russian, Ottoman Turkish, British and American radio show, there will now be an offering for the Arabic population," Rosenbauer said.

Berlin has had an Arab population since 1960s and 1970s, when then West Germany brought in Moroccans as "guest workers" to help rebuild the post-World War II economy.

In the 1980s and early 1990s, Lebanese and Paleostinians fled to Germany during the

Leb

's civil war.

The Iraq war in the 2000s and post-2015 migrant influx brought more Arabs to the capital, mostly from Syria and Iraq.

According to statistics from 2017, there are around 133,000 people with an Arab background from more than 20 countries living in Berlin. That accounts for about 4% of the capital's population.
Posted by: trailing wife || 11/16/2019 00:00 || Comments || Link || E-Mail|| [116 views] Top|| File under: Moslem Colonists
The Grand Turk
F35 parts re-sourced away from Turkey
[Air Force Magazine] Lockheed Martin and Pratt & Whitney have largely re-assigned manufacture of the 850 F-35 fighter parts made by Turkey to themselves and a few other US-based companies, with about 20 percent to be built by overseas partners, company officials said Nov. 13.

In testimony before the House Armed Services readiness subcommittee, Lockheed F-35 Vice President and General Manager Greg Ulmer said the majority of parts made by Turkey‐which is being drummed out of the F-35 program over that country's purchase of the Russian S-400 air defense system‐have been "re-sourced ... within the US supply chain." He later said the proportion is about 80 percent, with most of those to be built by Lockheed itself. Another 20 percent will be made by overseas partners who are already "making identical parts." He did not specify companies or items.

Matthew Bromberg, president of Pratt & Whitney Military Engines, which makes the F135 powerplant for the Lightning II, said a similar proportion of engine parts has been brought back in house at the company, with the rest of the work going to overseas partners.

"We're not quite there, yet," Program Executive Officer Lt. Gen. Eric Fick testified. A new source is still being sought for 11 aircraft components and for "one integrated rotor" on the engine, he noted.
Posted by: M. Murcek || 11/16/2019 00:00 || Comments || Link || E-Mail|| [387 views] Top|| File under: Sublime Porte
Missouri man gets 8 years in prison for aiding ISIS leader
[NY Post] A Missouri man accused of supplying cash and military equipment to a now-deceased ISIS leader in Syria has been sentenced to eight years behind bars ‐ after which he will be deported to his native Bosnia.

Ramiz Zijad Hodzic, 45, of St. Louis County, was sentenced by a federal judge Thursday after pleading guilty in April to providing material support to terrorists and conspiring to do so.

Hodzic had recruited a handful of his fellow Bosnian immigrants to help support Abdullah Ramo Pazara, a St. Louis man who moved to Syria in 2013, serving as an ISIS commander, The St. Louis Post-Dispatch reported.

Pazara died the following year fighting for the terrorist group.

Hodzic sent cash and surplus US military uniforms as well as other surplus gear, combat boots, tactical gear, rangefinders and rifle scopes to Pazara and other third parties between 2013 and 2015, prosecutors charged.

He also received money from five co-defendants ‐ some of which went to Pazara, according to prosecutors.

Hodzic's attorney, Diane Dragan, pushed for a shorter sentence ‐ claiming her client mostly sent Pazara non-military supplies that he himself had valued while fighting in the Bosnian War, like socks, according to the Post-Dispatch.

He was once awarded the Golden Lily, Bosnia's highest military honor, during his own service, Dragan said.

She said that Hodzic had explained to his children he does not support the Islamic State, and had never spoke negatively about America.

"He is an individual who loves the United States," she said.

She emphasized that Hodzic "loved Abdullah like a brother," according to the report.

"He mentored him from a drug addict to sobriety," she added, but admitted that Pazara "changed" during his time in Syria.

But Assistant U.S. Attorney Matthew Drake argued that Hodzic was aware of Pazara's role as an Islamic State leader of as many as 250 troops, the paper reported. Pazara bragged about murder and beheadings and advocated for slavery, the paper reported.


Hodzic has agreed to be deported to Bosnia following his release from prison.

Five of the six original co-defendants ‐ including Hodzic's wife, Sedina Unkic Hodzic, who has yet to be sentenced ‐ have pleaded guilty in federal court.
Posted by: Frank G || 11/16/2019 00:00 || Comments || Link || E-Mail|| [166 views] Top|| File under: Islamic State
Trump grants clemency to 2 Army officers accused of war crimes, restores rank to Navy SEAL Eddie Gallagher
[Fox News] President Trump has granted clemency to two Army officers accused or convicted of war crimes and restored Navy SEAL Eddie Gallagher to the rank of chief petty officer after he was docked a pay grade after being convicted of posing for a photo with a dead Islamic State (ISIS) fighter, the White House announced Friday.

Army 1st Lt. Clint Lorance could be released from the military prison at Fort Leavenworth, Kansas, as soon as Friday evening, six years after being found guilty of second-degree murder. Maj. Matt Golsteyn, a former Green Beret, will have the murder charge against him dropped.

"Today, President Donald J. Trump signed an Executive Grant of Clemency (Full Pardon) for Army First Lieutenant Clint Lorance, an Executive Grant of Clemency (Full Pardon) for Army Major Mathew Golsteyn, and an order directing the promotion of Special Warfare Operator First Class Edward R. Gallagher to the grade of E-7, the rank he held before he was tried and found not guilty of nearly all of the charges against him," the White House said in a statement Friday night.

Lorance was six years into serving a 19-year sentence at Fort Leavenworth for ordering his soldiers to open fire and kill three men in Afghanistan. Lorence's supporters say he killed Taliban fighters. Nine members of his unit testified against him, saying the men were innocent.Gallagher, a 15-year SEAL whose case garnered national attention, was found not guilty of murdering an ISIS fighter in Iraq in 2017 but was convicted in July of a lesser charge of posing for a photo with the dead ISIS prisoner's corpse.

His punishment included a reduction in rank from chief petty officer to 1st class petty officer, which would have cost him about $200,000 in retirement funds. His family and defense team were fighting to have his rank restored.

"Restoring Eddie's rank is a sign of true leadership and shows how much the president cares about the men and women fighting on the ground -- and how wrong the bureaucratic brass of the Navy has been throughout this entire farce of a case," the Gallagher family recently told Fox News in response to reports that Trump might restore Gallagher's rank. "This is why our war fighters love this president."

"Letting Eddie retire as chief [petty officer] grants our family the dignity it is owed after two decades of fighting on the front lines of the War on Terror," they said. "Eddie has sacrificed so much, and we are so grateful the president recognizes this sacrifice and [could grant] Eddie the ability to retire in peace."
Posted by: Frank G || 11/16/2019 00:00 || Comments || Link || E-Mail|| [390 views] Top|| File under:
India-Pakistan
LHC admits plea seeking unconditional permission for Nawaz's travel
[DAWN] The Lahore High Court (LHC) on Friday admitted for hearing a petition challenging the government's condition of furnishing indemnity bonds in order to secure the removal of ailing former prime minister Nawaz Sharif

...served two three non-consecutive terms as prime minister, heads the Pakistain Moslem League (Nawaz). Noted for his spectacular corruption, the 1998 Pak nuclear test, border war with India, and for being tossed by General Musharraf, then by the courts...
's name from the Exit Control List (ECL).

The court had reserved its judgement on the admissibility of the petition in the afternoon.

After declaring the plea as maintainable, the LHC initially summoned lawyers from both sides to present arguments on the merits of the petition on Monday. However,


if you can't say something nice about a person some juicy gossip will go well...


upon request from PML-N's lawyers, the court fixed the next hearing of the petition for 11:30am tomorrow (Saturday).

At the outset of today's hearing, the court asked if the federal government had submitted its written reply, to which the government's lawyer, Additional Attorney General (AAG) Chaudhry Ishtiaq A Khan, responded in the affirmative.

The court asked that a copy of the response be given to the petitioner's lawyer and told them that if they needed, they could take time to read the government's response.


Posted by: Fred || 11/16/2019 00:00 || Comments || Link || E-Mail|| [145 views] Top|| File under: Govt of Pakistan
Indian Minister Slams Western Coverage of Situation in Kashmir Over Alleged Bias
[SPUTNIKNEWS] Speaking about the Indian government's move to revoke Jammu and Kashmir

...a disputed territory lying between India and Pakistain. After partition, the Paks grabbed half of it and call it Azad (Free) Kashmir. The remainder they refer to as "Indian Occupied Kashmir". They have fought four wars with India over it, the score currently 4-0 in New Delhi's favor. After 72 years of this nonsense, India cut the Gordian knot in 2019, removing the area's special status, breaking off Ladakh as a separate state, and allowing people from other areas to settle (or in the case of the Pandits, to resettle) there....
's special autonomous status through an act of parliament, External Affairs Minister Subrahmanyam Jaishankar has reiterated again that Kashmir is a "matter of ideological debate and liberal fundamentalism".

Participating in an interaction after delivering the fourth Ramnath Goenka Memorial Lecture on Thursday evening in India's capital city of New Delhi, Jaishankar said foreign media criticism of the government's recent decisions on Kashmir were uninformed and devoid of merit.

Unambiguously identifying "the English-speaking liberal media (in the West) commentary on Kashmir as one of New Delhi's biggest challenges", the Indian foreign minister said: "My reputation is not decided by a newspaper in New York".

For the most part, foreign media outlets have failed to present a fair picture of recent developments in Jammu and Kashmir, and as a result, the Indian government has faced some difficulty explaining its decision to repeal sections of Article 370 of the Indian Constitution with regard to Jammu and Kashmir to diplomats and foreign countries, Jaishankar admitted.

"As we move decisively to combat separatism in Jammu and Kashmir, there is some talk of its internationalisation and hyphenation of our ties with Pakistain. This is thinking from the past, reflecting neither the strength of India, the mood of the nation nor the determination of the government", Jaishankar said during his lecture.

He argued Western media, by and large, has strong pre-set views on Kashmir but did not cite specific examples of unfair coverage.

The international media have reported instances of alleged human rights
...which are usually entirely different from personal liberty...
violations in Indian-administered Kashmir after New Delhi revoked the special status of the region on 5 August.


Posted by: Fred || 11/16/2019 00:00 || Comments || Link || E-Mail|| [229 views] Top|| File under: Govt of Pakistain Proxies
International-UN-NGOs
Defying Trump, UN renews mandate of Palestinian refugee agency UNRWA until 2023
[IsraelTimes] Resolution passes 170-2, with only Israel and US opposing it; one of 8 measures concerning Israel passed by body, with no actions against any other country.

The United Nations


...where theory meets practice and practice loses...


voted Friday to extend the mandate of its controversial agency for Paleostinian refugees in a move opposed by Israel and the United States.

In a General Assembly vote, the UN's Fourth Committee approved extending UNRWA's mandate until 2023. The vote was 170-2, with only Israel and the US voting against.

Cameroon


...a long, narrow country that fills the space between Nigeria and Chad on the northeast, CAR to the southeast. Prior to incursions by Boko Haram nothing ever happened there...


, Canada, Guatemala, Marshall Islands, Micronesia, Naura and Vanuatu all abstained.

The vote was one of eight resolutions concerning Israel approved Friday by the Fourth Committee, which did not take up measures on any other states.

UNRWA was set up in the years after more than 700,000 Paleostinians were expelled or fled their lands during the 1948 war surrounding the creation of Israel. It has repeatedly had its mandate extended since then.

Israel accuses the organization of perpetuating the Israeli-Paleostinian conflict by extending refugee status to millions of descendants, rather than the status only to the original refugees as is the norm with most refugee populations worldwide.

The Trump administration has made similar criticism of UNRWA and in 2018 suspended and later cut all funding to the agency.

UNRWA disputes the criticism and says the services it provides would otherwise not be available to Paleostinians.

We view this vote as an unequivocal rejection of a malicious and cynical campaign led by the Trump administration and Israel to abolish UNRWA and revoke the inalienable rights of Paleostine refugees," Paleostinian Liberation Organization official Hanan Ashrawi said in a statement.

Paleostinian Authority President the ineffectual Mahmoud Abbas

...aka Abu Mazen, a graduate of the prestigious unaccredited Patrice Lumumba University in Moscow with a doctorate in Holocaust Denial. While no Yasser Arafat, he has his own brand of evil, just a little more lowercase....
praised the vote, according to the official Wafa news site.

The foreign minister of Jordan, which houses a large number of Paleostinian refugees, also hailed the passage of the resolution.

Among the eight resolutions passed Friday was one condemning Israel for its control over the Golan Heights, which it captured from Syria in the 1967 Six Day War, as well another approving a "special committee to investigate Israeli practices affecting the human rights


One man's rights are another man's existential threat.


of the Paleostinian people and other Arabs of the Occupied territories."

UN Watch, a pro-Israel monitor group, condemned the votes.

"The UN's assault on Israel with a torrent of one-sided resolutions is surreal," UN Watch director Hillel Neuer said in a statement.

Neuer also criticized the resolutions on UNRWA for not mentioning Pierre Krahenbuhl, who resigned last week as the agency's head over alleged misconduct.

Krahenbuhl is one of several senior UNRWA officials being investigated as part of a wide-ranging probe. An internal ethics report has alleged mismanagement and abuses of authority at the highest levels of the agency, which has also faced a financial crisis after US funding cuts.

The report said the allegations include senior management engaging in "sexual misconduct, nepotism, retaliation, discrimination and other abuses of authority, for personal gain, to suppress legitimate dissent, and to otherwise achieve their personal objectives." Krahenbuhl himself was alleged to have been romantically involved with a colleague appointed in 2015 to a newly created role of senior adviser after an "extreme fast-track" process, the report said.

Israel's Foreign Ministry said the reports on alleged mismanagement at UNRWA lent credence to its criticism of the agency and called for a full release of the probe's findings.

A number of countries suspended their contributions pending the outcome of the probe into alleged mismanagement.

Posted by: trailing wife || 11/16/2019 01:32 || Comments || Link || E-Mail|| [342 views] Top|| File under:
Iraq
UN, US, Iraqis pressure Abdul-Mahdi to resign...Quitting quietly is safest solution
[THEBAGHDADPOST] Last week witnessed developments at the political level suggesting the start of a serious international movement to pressure the Iraqi government to meet the demonstrators` demands and give up violence and repression in the street.

This move began since the UN representative in Iraq, Jeanine Hennis-Plasschaert announced that the bloodshed in Iraq was horrendous and could not be tolerated. It reached the White House's call for early elections in Iraq, which implied the lifting of US support for Adel-Abdul Mahdi's government.

This is no longer a secret for the Iraqi government, which did not formally respond to the statement. An official of Ministry of Foreign Affairs said: "The recent US statement issued by the White House is lifting support for the Iraqi government, and demanding its removal by calling for early elections "

Significantly, the day after the White House statement, US Secretary of State Mike Pompeo telephoned Abdel-Mahdi for the first time since protests erupted in Iraq on October 1.

Although the state media did not give details of what happened between the two men over the phone, Abdul-Mahdi rushed hours after the call was revealed to give a speech before the cabinet, broadcast on state TV. His speech was almost about demonstrations and general developments in the country and the program and reform projects that he has been talked about, frequently.

Abdul-Mahdi said as usual: "A several-months-old government cannot be responsible for corruption," but stressed that the country needs constitutional amendments and reform of the electoral system.

After Abdul-Mahdi`s speech, the cabinet decided to postpone the elections of the provincial councils, while approved the draft laws of the Electoral Commission and the Elections Law of the House of Representatives.

Developments indicate a tendency to internationalize the Iraq issue if the government insists on pursuing its policy and trying to take time to extend its life
Posted by: Fred || 11/16/2019 00:00 || Comments || Link || E-Mail|| [164 views] Top|| File under: Govt of Iraq
Is Iran trying to hijack Iraqi protesters' demands?
[THEBAGHDADPOST] In reaction to continuing mass protests that began Oct. 1, the Supreme Judicial Council is reviewing the Iraqi Constitution and will submit proposed amendments to parliament ‐ though protesters fear that will only delay action on their demands.

Parliament has formed an Amendment Committee that is to complete its recommendations within four months, aiming to answer protesters' demands for reforms to end corruption and the electoral quota system, which is based on religious and ethnic affiliations.

However,


it's easy to be generous with someone else's money...


suggesting that the primary aim of the popular protests is for the government to amend the constitution is ironic, as they are calling for the current government to resign before elections are organized under a new law with UN supervision. Protesters accuse the current government of being corrupt and illegitimate, citing low election turnout, ballot boxes being set on fire and results being forged.

"The protesters in Baghdad have rejected the parliament's Amendment Committee because [committee] members are from parties and sectarian blocs that contributed to ruining the country. We have taken to the streets to remove them from power and it's unreasonable to accept them as

politician

s for the next stage," Naim al-Shuwaili, a civil activist in Baghdad said.

"The priority should be for a new election law that adopts direct individual voting and multiconstituency elections under full UN supervision. The future parliament will be the one to amend the constitution. ... The current parliament is discussing constitutional amendments with the aim of wasting time and delaying the discussion of a fair electoral bill."

Regarding the call for a new election law, Iraqi President Barham Salah and the Cabinet this week each drew up drafts for one and may combine their proposals, according to the state-run Iraqi News Agency.

The president's version calls for reducing the number of parliament members, allowing for younger candidates and forming a new electoral commission without using the quota system on which the current commission was formed. However,


it's easy to be generous with someone else's money...


the next stop for the proposals is the same parliament the protesters reject.

As for constitutional amendments, the various political blocs have expressed three differing stances. Shiites want to convert the parliamentary political system to a presidential one. Kurds want to preserve their political gains, especially those related to disputed areas. Sunnis, meanwhile, seek to maintain the parliamentary quota system, which is designed to ensure that their representatives are allotted a percentage of ministerial positions, as well as the speaker of parliament position.

According to a Nov. 7 statement by Amendment Committee member Rashid al-Azzawi, the most important proposals to be discussed are determining whether to go with a parliamentary or presidential system; Article 76, which addresses the power of the largest political bloc; whether governors should be directly elected by the people or by provincial councils; and determining the fate of provincial councils if they are kept.
Posted by: Fred || 11/16/2019 00:00 || Comments || Link || E-Mail|| [106 views] Top|| File under: Govt of Iran
Syria-Lebanon-Iran
Northern Syria is Arab, not Kurdish: Assad
[Rudaw] Northern Syria is not Kurdish, Syria's Hereditary President-for-Life Bashir Pencilneck al-Assad


Before going into the family business Pencilneck was an eye doctor. If he'd stuck with it he'd have had a good practice by now...


said in an interview with Russian news outlets.

In the interview aired on Friday, Assad touched on a number of topics, including that of Kurds and their forces in northern and northeastern Syria.
Continued on Page 49
Posted by: trailing wife || 11/16/2019 01:00 || Comments || Link || E-Mail|| [176 views] Top|| File under: Govt of Syria
Who's in the News
29
[untagged]
7
Commies
5
Islamic State
4
Taliban
4
Govt of Iran
3
Govt of Pakistan
2
Govt of Syria
2
Boko Haram (ISIS)
2
Govt of Iraq
1
Moslem Colonists
1
Salafists
1
Sublime Porte
1
al-Qaeda
1
Govt of Pakistain Proxies
1
Hamas
1
Haqqani Network
Bookmark
E-Mail Me
The Classics
The O Club
Rantburg Store
The Bloids
The Never-ending Story
Thugburg
Gulf War I
The Way We Were
Bio
Merry-Go-Blog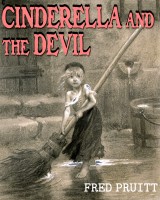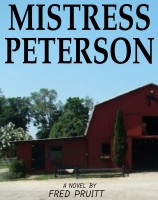 On Sale now!


A multi-volume chronology and reference guide set detailing three years of the Mexican Drug War between 2010 and 2012.

Rantburg.com and borderlandbeat.com correspondent and author Chris Covert presents his first non-fiction work detailing the drug and gang related violence in Mexico.

Chris gives us Mexican press dispatches of drug and gang war violence over three years, presented in a multi volume set intended to chronicle the death, violence and mayhem which has dominated Mexico for six years.
Click here for more information


Meet the Mods
In no particular order...


Steve White
Seafarious
Pappy
lotp
Scooter McGruder
john frum
tu3031
badanov
sherry
ryuge
GolfBravoUSMC
Bright Pebbles
trailing wife
Gloria
Fred
Besoeker
Glenmore
Frank G
3dc
Skidmark
Alaska Paul



Better than the average link...



Rantburg was assembled from recycled algorithms in the United States of America. No trees were destroyed in the production of this weblog. We did hurt some, though. Sorry.
35.168.62.171