Africa North
Libya's PC deputy head asks US to end Egypt, Saudi Arabia's support for Haftar
[Libya Observer] The deputy head of the Libyan Presidential Council, Ahmed Mitig, has requested the US to exert pressure on its allies that are meddling in Libya by backing up Khalifa Haftar

...Self-proclaimed Field Marshal, served in the Libyan army under Muammar Qadaffy, and took part in the coup that brought Qadaffy to power in 1969. He became a prisoner of war in Chad in 1987. While held prisoner, he and his fellow officers formed a group hoping to overthrow Qadaffy. He was released around 1990 in a deal with the United States government and spent nearly two decades in the United States, gaining US citizenship. In 1993, while living in the United States, he was convicted in absentia of crimes against the Jamahiriya and sentenced to death. Haftar held a senior position in the anti-Qadaffy forces in the 2011 Libyan Civil War. In 2014 he was commander of the Libyan Army when the General National Congress (GNC) refused to give up power in accordance with its term of office. Haftar launched a campaign against the GNC and its Islamic fundamentalist allies. His campaign allowed elections to take place to replace the GNC, but then developed into a civil war. Guess you can't win them all...
's attack on Tripoli


...a confusing city, one end of which is located in Lebanon and the other end of which is the capital of Libya. Its chief distinction is being mentioned in the Marine Hymn...


and make them stay out of Libya.

"We urge the US administration to use its leverage to end the support provided by Egypt and Soddy Arabia


...a kingdom taking up the bulk of the Arabian peninsula. Its primary economic activity involves exporting oil and soaking Islamic rubes on the annual hajj pilgrimage. The country supports a large number of princes in whatcha might call princely splendor. When the oil runs out the rest of the world is going to kick sand in the Soddy national face...


to Haftar." Mitig told Fox News on Saturday.

Mitig is on a formal visit to Washington D.c., where he met with a number of senators, including Republican
Lindsey Graham


... the endangered South Carolina RINO, fellow maverick of Honest John McCain...


, and discussed the US policy toward Libya amid the offensive on the capital that was launched by Haftar on April 04 in an attempt to seize power.

"I'm going back to Libya's capital Tripoli with a message from the US that says the White House is in support and standing by the Government of National Accord as the only legitimate government in Libya." Mitig told

news hound

s in Washington.

He also told Fox News in the interview that what his government wants from the US is not financial or military support, but

politicians

hip.

Mitig reminded Fox News that the Presidential Council's commanded coalition of forces "Al-Bunyan al-Marsous" cooperated with the US to defeat ISIS and that the Libyan Presidential Council's government cooperated with the US in oil production progress, political process and the preparations for elections in Libya.
Posted by: Fred || 06/10/2019 00:00 || Comments || Link || E-Mail|| [6480 views] Top|| File under: Arab Spring
Bangladesh
PM Hasina accuses Myanmar of being reluctant in taking Rohingyas back
[Dhaka Tribune] Prime Minister the loathesome Sheikh Hasina

...Bangla dynastic politician and current Prime Minister of Bangladesh. She has been the President of the Bangla Awami League since the Lower Paleolithic. She is the eldest of five children of Sheikh Mujibur Rahman, the founding father of Bangla. Her party defeated the BNP-led Four-Party Alliance in the 2008 parliamentary elections. She has once before held the office, from 1996 to 2001, when she was defeated in a landslide. She and the head of the BNP, Khaleda Zia show such blind animosity toward each other that they are known as the Battling Begums..
has accused Myanmar of being reluctant in repatriating over a million Rohingya nationals defying their promise and feared that some international aid agencies to tend to keep the crisis alive.

"The problem lies with Myanmar as they don't want to take back the Rohingyas by any means though Naypyidaw
...generally translated as royal capital, seat of the king or abode of kings because the general in charge had a massive ego. It was founded in 2002 because Rangoon was worn out. Traditionally, Naypyidaw was used as a suffix to the names of royal capitals, such as Mandalay, which was called Yadanabon Naypyidaw in Burmese...
signed an agreement with Bangladesh promising to repatriate them," she said while briefing media at her residence Ganabhaban on Sunday.

The premier simultaneously feared that some international aid and voluntary agencies too were unwilling to resolve the crisis saying: "They never want the refugees to return their home."

"This is what I see," Sheikh Hasina told the

presser

, a day after her return home following her tri-nation tour to Japan, Soddy Arabia


...a kingdom taking up the bulk of the Arabian peninsula. Its primary economic activity involves exporting oil and soaking Islamic rubes on the annual hajj pilgrimage. The country supports a large number of princes in whatcha might call princely splendor. When the oil runs out the rest of the world is going to kick sand in the Soddy national face...


and Finland, reports BSS.

Asked for comments about a perception that three major countries ‐ China, Japan and India ‐ took Myanmar's side in the crisis, the premier said Dhaka separately held talks with these countries where all of them acknowledged Rohingyas as Myanmar nationals and agreed that they should return there.

"(But) they (three countries) simultaneously argued that if all of them confront Myanmar over the issue, then who will be there to convince them (Naypyidaw)," she said.
Posted by: Fred || 06/10/2019 00:00 || Comments || Link || E-Mail|| [6489 views] Top|| File under: Arakan Rohingya Salvation Army
Home Front: WoT
The Long Arm of Turkey's Erdogan
[AmericanThinker] Sports and politics have always been uncomfortable bed-fellows, despite the best efforts to keep sports as a unifying nonpartisan activity. From Jesse Owens at the 1936 Berlin Olympics to the American hockey team from the 1980 Miracle on Ice, sports heroes have had a way of rankling authoritarians.

And so it is for Enes Kanter, a Ottoman Turkish-born NBA star currently playing for the Portland Trailblazers, following the failed Ottoman Turkish coup in 2016. Kanter has been made a wanted man for his criticism of The Sick Man of Europe Turkey


...the decaying remnant of the Ottoman Empire....


's President Tayyip Erdogan. He was not able to travel with his New York Knicks teammates back in January to play the Washington Wizards in London for fear of being kidnapped or killed. And in December 2017 he was sentenced to four years in prison in absentia. Enes Kanter's father was also fired from his university position and is now serving a fifteen-year sentence in prison, some say as backlash for his son's criticism of the government.

Now however, Erdogan's long authoritarian arm has apparently reached even youth sporting. On June 2nd, Kanter published this message on his Twitter feed:

One reply to Kanter's tweet declares Islamic Association of North Texas (IANT) Richardson as the organization that initiated the boycott of the basketball camps.

A Twitter user by the name of THEOLOG writes, "I knew it, Yusuf Kavakci was an Islamist and Erdoganist Imam whose daughters and even grand children have governmental positions in Turkey. Shame on this masjid, I led some salahs when I was there! They are so political and erdoganist sadly!!!"

The Twitter user THEOLOG makes a valid point. Yusuf Kavakci was previously a board member for the

Moslem Brüderbund

-affiliated Islamic Society of North America (ISNA) and for a time was president of the Islamic Tribunal that caused such a stir for openly stating that it would use Sharia to resolve disputes within the

Moslem

community during the tenure of Mayor Beth Van Duyne in Irving, Texas.

As previously reported in the American Spectator, Erdogan's regime is increasingly using connections with domestic-based U.S. Islamist groups, like

Moslem

American Society (MAS), Islamic Society of North America (ISNA) and the Islamic Circle of North America (ICNA) to exert political influence in the United States. And now Erdogan is utilizing those connections to put pressure on a children's basketball clinic held in the suburbs of Dallas, Texas.

Posted by: trailing wife || 06/10/2019 00:00 || Comments || Link || E-Mail|| [6471 views] Top|| File under: Sublime Porte
Iraq
UN: 70 pct of explosive hazards "still underneath rubble" in Iraq
A reminder why we want to keep war far from our homeland.

Baghdad (IraqiNews.com) ‐ The United Nations


...a formerly good idea gone bad...


on Sunday warned against bad effects of explosive hazards on the afflicted communities in Iraq, claiming that 70 per cent of explosives are still underneath the rubble.

"Explosive hazards continue to have an adverse effect on afflicted communities in Iraq. Our primary mandate is to facilitate the safe and voluntary return of IDPs to their homes. We cannot do that when an estimated 70 per cent of explosive hazards still lie underneath the rubble," said Pehr Lodhammar, Senior Programme Manager of the United Nations Mine Action Service (UNMAS) in Iraq.

"Risk education and the clearance of explosive hazards always come together. To avoid accidents, it is crucial to teach affected communities which behaviors to adopt when encountering explosive hazards." added Pehr Lodhammar.

Meanwhile,


...back at the argument, Jane reached into her purse for her .38...


British Chargé d'Affaires in Baghdad John Tucknott said his country is the largest contributor to the Voluntary Trust Fund for Mine Action in Iraq.

"UK aid supports UNMAS in clearing explosive hazards, educating vulnerable communities on how to stay safe and helping to train Iraq's National Demining Authority. It also supports search and clearance teams clearing important infrastructure such as schools, hospitals and roads, enabling Iraqis to safely return to their homes," Tucknott said.

"We are particularly pleased that in Sinjar these teams are gender-balanced and include members belonging to different religions and ethnicities," he added.


It's important to have priorities...
Posted by: trailing wife || 06/10/2019 00:00 || Comments || Link || E-Mail|| [6467 views] Top|| File under: Islamic State
Sri Lanka
Sri Lankan president sacks intelligence chief over Easter attacks probe
[DAWN] Sri Lanka's president has sacked the national intelligence chief and will not cooperate with a parliamentary investigation into security lapses before the Easter

suicide kaboom

s, officials said on Saturday.

Maithripala Sirisena summoned an emergency cabinet meeting on Friday night to oppose a parliamentary select committee probe into the April 21 attacks that killed 258 people, including 45 foreigners, and

maimed

nearly 500.

Chief of National Intelligence Sisira Mendis was sacked after testifying to the inquiry last week that the attacks could have been averted.

He also said the president had failed to hold regular security meetings to assess the threat from Islamic

faceless myrmidons

who carried out the bombings on three hotels and three churches.

Sirisena's office did not give a reason for the sacking. Halfway through the testimony, the live telecast of the proceedings was stopped on the president's orders, official sources said. A ministerial source said Sirisena has refused to allow any police, military or intelligence personnel to testify before the committee.

The source added that the heated cabinet meeting ended "inconclusively" without taking a decision on whether to suspend the parliament probe.

Sirisena's office did not comment on the meeting, but said the president had told senior

coppers

on Friday that he will not allow any serving officer to testify.


Posted by: Fred || 06/10/2019 00:00 || Comments || Link || E-Mail|| [6476 views] Top|| File under: Islamic State
Modi makes unscheduled stop at bombed Sri Lanka church
[DAWN] India's Prime Minister Narendra Modi Sunday made an unscheduled stop at a Catholic church bombed during the Easter suicide attacks ahead of his official welcome to Sri Lanka.

Modi's entourage made a detour to St Anthony's shrine on their way to President Maithripala Sirisena's office, where a red carpet military parade awaited.

"I am confident Sri Lanka will rise again," Modi said on Twitter while posting photos of himself at the church.
Posted by: Fred || 06/10/2019 00:00 || Comments || Link || E-Mail|| [6476 views] Top|| File under: Islamic State
Syria-Lebanon-Iran
Iran unveils new air defense system capable of intercepting 6 targets at once. Really.
[ALMASDARNEWS] The Iranian Defence Ministry has presented its new domestically-designed air defence system Khordad 15 capable of shooting down six targets at the same time, the Tasnim news agency reported, citing Iranian Defense Minister Brig. Gen. Amir Hatami.

The new air defence system, equipped with phased array radar and independent launch pads, can detect both warplanes and intruding drones within a range of 150 kilometres (93 miles) and track them at a range of 120 kilometres, according to the Tasnim news agency.


Posted by: Fred || 06/10/2019 00:00 || Comments || Link || E-Mail|| [6469 views] Top|| File under: Govt of Iran
Iran urges Europe to normalise economic ties with it or face consequences
[DAWN] Iran said on Sunday that Europe

...also known as Moslem Lebensraum...
was not in a position to criticise Tehran for its military capabilities, and called on European leaders to normalise economic ties with the Islamic Theocratic Republic despite US sanctions or face consequences.

President Donald Trump


...New York real estate developer, described by Dems as illiterate, racist, misogynistic, and what ever other unpleasant descriptions they can think of, elected by the rest of us as 45th President of the United States...


last year withdrew the United States from a nuclear deal with Iran and reimposed sanctions. Trump has condemned a 2015 nuclear deal with world powers, signed by his predecessor Barack Obama
That's just how white folks will do you....
, as flawed for not being permanent and for not covering Irans ballistic missile programme or its role in conflicts around the Middle East.


"Be our good friend or we'll beat you up!"


The European signatories to the deal ‐

La Belle France

,

Britannia

and Germany ‐ share the same concerns as the United States over Irans ballistic missile programme and regional activities.

However,


death is not the end. There remains the litigation over the estate...


they have defended the nuclear accord saying that at least it puts curbs on Iran's nuclear programme and can be the basis for future talks.

"Europeans are not in a position to criticise Iran for issues outside the JCPOA," Zarif was quoted as saying by the state broadcaster, using the acronym for the nuclear deal.

"The Europeans and other signatories of the JCPOA should normalise economic ties with Iran ... We will halt our commitments or will take action in accordance to their measures."

Iran last month stopped some commitments under the nuclear deal and warned that in 60 days it would scale back more commitments if Europeans fail to shield it against the US sanctions.

German Foreign Minister Heiko Maas will visit Iran this week, during which he will explore options for preserving the fraying nuclear non-proliferation pact.

Iranian parliament speaker Ali Larijani on Sunday also criticised French President Emmanuel Macron for saying last week in a meeting with Trump that they shared the same objectives on Iran.


Posted by: Fred || 06/10/2019 00:00 || Comments || Link || E-Mail|| [6466 views] Top|| File under: Govt of Iran
Iran Warns U.S. Navy and 'Zionist' Military: Prepare to Be Crushed
[BREITBART] U.S. Navy forces now gathered in the Persian Gulf region will be hit with "unimaginable reciprocal blows" if any attack is made on Iran, a top military aide to the country's leadership said Sunday.
"Zionists" were also warned they face the same fate in the announcement.

General Rahim Safavi told the local Fars newsagency Iran has the ability to hit far beyond its borders and its enemies should take note. He said:

We are not the starter of any war and aggression against any country and this has several times been stated by Supreme Leader [Ayatollah Seyed Ali Khamenei who is also commander-in-chief of the Iranian Armed Forces]. But if enemies, including the Zionists or the Americans, make a move against us at any level, we have a strong defense and deterrence power too and will hit unimaginable reciprocal blows on them and their interests and military bases.

He claimed Iran "is stronger than all its 15 neighbors, except Russia, in the military field," and said Tehran and Moscow have joined together in a military alliance across the Middle East. Such is Iran's claimed military might, the country "will inflict the most crushing and most surprising strikes on them not just in areas around the country but also beyond in the seas."

This not the first time Iran has issued blood-curdling threats against its real and perceived enemies.

As Breitbart News reported, last month the U.S. military presence in the Middle East was dismissed as its "weakest in history" by a deputy commander of Iran's elite Revolutionary Guards.

Admiral Ali Fadavi, a deputy Guards commander, made the accusation but failed to add any evidence to back his claim.

"The Americans have been present in the region since 1833 and they are now at their weakest in history in West Asia," Fadavi is alleged to have said.

Tehran has previously described U.S. military moves as "psychological warfare" and a "political game"designed to hurt the Iran people.


Posted by: Fred || 06/10/2019 00:00 || Comments || Link || E-Mail|| [6496 views] Top|| File under: Govt of Iran
Terror Networks
Iran ammonium-nitrate stash in London and around the world ignored for 2015 Iran deal
[Twitter and Telegraph - behind a paywall] Terrorists linked to Iran were caught stockpiling tonnes of explosive materials on the outskirts of London in a secret British bomb factory, The Daily Telegraph can reveal.

Radicals linked to Hizbollah, the Lebanese militant group, stashed thousands of disposable ice packs containing ammonium nitrate - a common ingredient in homemade bombs.

The plot was uncovered by MI5 and the Metropolitan Police in the autumn of 2015, just months after the UK signed up to the Iran nuclear deal. Three metric tonnes of ammonium nitrate was discovered - more than was used in the Oklahoma City bombing that killed 168 people and damaged hundreds of buildings.

Police raided four properties in North West London -...


Twitter links mention 3 tons in London and similar amounts elsewhere all covered up because of Iran Deal





Posted by: 3dc || 06/10/2019 00:00 || Comments || Link || E-Mail|| [6612 views] Top|| File under: Govt of Iran Proxies
Who's in the News
39
[untagged]
10
Taliban
7
Islamic State
3
Govt of Iran
2
al-Shabaab (AQ)
1
Govt of Iran Proxies
1
Govt of Pakistan
1
Arab Spring
1
Lashkar e-Jhangvi
1
Moslem Colonists
1
Muslim Brotherhood
1
Sublime Porte
1
Houthis
1
Arakan Rohingya Salvation Army
1
Commies
Bookmark
E-Mail Me
The Classics
The O Club
Rantburg Store
The Bloids
The Never-ending Story
Thugburg
Gulf War I
The Way We Were
Bio
Merry-Go-Blog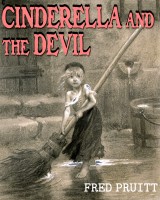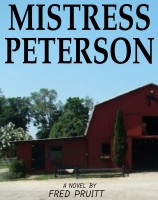 On Sale now!


A multi-volume chronology and reference guide set detailing three years of the Mexican Drug War between 2010 and 2012.

Rantburg.com and borderlandbeat.com correspondent and author Chris Covert presents his first non-fiction work detailing the drug and gang related violence in Mexico.

Chris gives us Mexican press dispatches of drug and gang war violence over three years, presented in a multi volume set intended to chronicle the death, violence and mayhem which has dominated Mexico for six years.
Click here for more information


Meet the Mods
In no particular order...


Steve White
Seafarious
Pappy
lotp
Scooter McGruder
john frum
tu3031
badanov
sherry
ryuge
GolfBravoUSMC
Bright Pebbles
trailing wife
Gloria
Fred
Besoeker
Glenmore
Frank G
3dc
Skidmark
Alaska Paul



Better than the average link...



Rantburg was assembled from recycled algorithms in the United States of America. No trees were destroyed in the production of this weblog. We did hurt some, though. Sorry.
35.153.166.111

Help keep the Burg running! Paypal: