Africa Horn
UN: Two million Somalis could die of starvation amid drought
[ENGLISH.ALARABIYA.NET] A United Nations


...the Oyster Bay money pit...


emergency relief coordinator says more than two million men,

women and kiddies

could die of starvation in Somalia by summer's end if international aid is not sent quickly to the drought-stricken African country.

UN Undersecretary-General Mark Lowcock says about $700 million is needed after a rainless season that has killed both livestock and crops.

He said on Tuesday that the UN's Central Emergency Response Fund has allocated $45 million to cover food shortages, water and daily necessities in Somalia as well as parts of Kenya and Æthiopia affected by droughts.

Of a Somali population of 15 million people, more than 3 million are struggling just to meet minimum food requirements, he said, and the shortages are about 40 percent worse now than this past winter.

"What was forecast to be an average rainy season in Somalia is now one of the driest on record in over 35 years," he said.

"Communities that were already vulnerable due to past droughts are again facing severe hunger and water scarcity and are at risk from deadly communicable diseases" he added.

The UN aid complements efforts by governments of the three countries to assist their people, especially those with disabilities or who are internally displaced.

Somalia's humanitarian fund is currently depleted. If financial aid is delayed, the cost of saving lives on the margin of death are much higher, Lowcock said, adding that the option then is to turn to expensive, therapeutic feeding programs.

"We could have a quick response now, which would be cheaper, reduce human suffering and more effective, or we can wait for a few months until we get all those horrible pictures on our TV screens and social media of starving kids," Lowcock said.


Posted by: Fred || 06/06/2019 00:00 || Comments || Link || E-Mail|| [10797 views] Top|| File under:
Sudan opposition rejects army's offer of talks, death toll hits 101
[ENGLISH.ALARABIYA.NET] Sudan's military rulers offered to resume talks with opposition groups on Wednesday, two days after security forces mounted a deadly raid on a protest camp, but the opposition rejected the invitation.

Medics linked to the opposition said the

corpse count

from Monday's operation and subsequent unrest had risen to 101 and that it was expected to increase further. No official casualty figures have been released.

The raid, which followed weeks of wrangling between the ruling military council and opposition groups over who should lead Sudan's transition to democracy, marked the worst outbreak of violence since the army ousted President Omar al-Bashir

Head of the National Congress Party. He came to power in 1989 when he, as a brigadier in the Sudanese army, led a group of officers in a bloodless military coup that ousted the government of Prime Minister Sadiq al-Mahdi and eventually appointed himself president-for-life. He has fallen out with his Islamic mentor, Hasan al-Turabi, tried to impose shariah on the Christian and animist south, resulting in its secessesion, and attempted to Arabize Darfur by unleashing the barbaric Janjaweed on it. Sudan's potential prosperity has been pissed away in warfare that has left as many as 400,000 people dead and 2.5 million displaced. Omar has been indicted for genocide by the International Criminal Court but nothing is expected to come of it.
in April after months of protests against his rule.

The Transitional Military Council cancelled all agreements it had reached with the opposition immediately after the raid but on Wednesday it rowed back amid mounting international criticism of the violence.

ALSO READ: United Nations


...where theory meets practice and practice loses...


says relocating staff from Sudan

"We in the military council extend our hand for negotiations without shackles except the interests of the homeland," its head, Lieutenant General Abdel Fattah al-Burhan, said on state TV.

But a Sudanese alliance of protesters and opposition groups rejected the offer, saying the military could not be trusted.

"Today the council invited us to dialogue and at the same time it is imposing fear on citizens in the streets," Madani Abbas Madani, a leader of the Declaration of Freedom and Change Forces (DFCF), told

Rooters

.

Madani said Burhan's invitation had come before the arrest of one of the opposition alliance members, Yasir Arman, deputy head of the Sudan People's Liberation Movement-North (SPLM-N) rebel group.


Posted by: Fred || 06/06/2019 00:00 || Comments || Link || E-Mail|| [10795 views] Top|| File under: Govt of Sudan
Britain
Brexit Party leader Farage meets with Trump
Labour's Jeremy Corbyn righteously snubbed, Brexit's Farage stroked. A clear message to the crowds cheering for President Trump over there.

[Ynet] Brexit Party leader Nigel Farage has held a meeting with President Donald Trump


...New York real estate developer, described by Dems as illiterate, racist, misogynistic, and what ever other unpleasant descriptions they can think of, elected by the rest of us as 45th President of the United States...


at the U.S. ambassador's residence in London.

Farage was photographed being driven into Winfield House on Tuesday afternoon.

He later tweeted: "Good meeting with President Trump - he really believes in Brexit and is loving his trip to London."
Posted by: trailing wife || 06/06/2019 00:06 || Comments || Link || E-Mail|| [10793 views] Top|| File under:
Cyber
No 'Eternal Blue' Exploit Found in Baltimore City Ransomware
[KREBSONSECURITY] For almost the past month, key computer systems serving the government of Baltimore, Md. have been held hostage by a ransomware strain known as "Robbinhood." Media publications have cited sources saying the Robbinhood version that hit Baltimore city computers was powered by "Eternal Blue," a hacking tool developed by the U.S. National Security Agency (NSA) and leaked online in 2017. But new analysis suggests that while Eternal Blue could have been used to spread the infection, the Robbinhood malware itself contains no traces of it.

On May 25, The New York Times


...which still proudly displays Walter Duranty's Pulitzer prize...
Continued on Page 49
Posted by: Fred || 06/06/2019 00:00 || Comments || Link || E-Mail|| [10795 views] Top|| File under:
Economy
Brent oil falls below $60 for first time in four months
[ENGLISH.ALARABIYA.NET] The price of a barrel of Brent crude oil fell below $60 a barrel on Wednesday for the first time in four months, weighed down by abundant US crude inventories.

The delivery price for a barrel of Brent crude slipped $2.24 to trade at $59.73 at 1545 GMT.
Posted by: Fred || 06/06/2019 00:00 || Comments || Link || E-Mail|| [10795 views] Top|| File under:
Europe
Shiite Iman Funeral in Bonn
What fun!




Ugh. Video of Hezbollah-style sieg heiling and extended breast beating, all blocking the passageway for everyone else. Transcript in English.

[GatesOfVienna] Yes. That is exactly what Merkel meant when she said Islam belongs to Germany.

And what did Green party Chairwoman Katrin Goring-Eckardt say? "Germany is going to change and I look forward to it."
Posted by: Unosh Hupinelet8756 || 06/06/2019 00:00 || Comments || Link || E-Mail|| [10793 views] Top|| File under: Moslem Colonists
Swedish Bishop Claims to Have 'More in Common with Muslims' Than 'Right-Wing Christians'
[BREITBART] Controversial Bishop of Stockholm Eva Brunne revealed that she not only has a distaste for right-wing Christians, but claims to have more in common with

Moslem

s.

The Church of Sweden bishop made her comments this week on the People and Faith programme broadcast on Sveriges Radio, stating that she believes that the subject of Christian values has been largely taken over by right-wing populists.

"We all have to think about which people we are and who we are living with. And in fact, we all have the same value. Although we do not speak the same language or pray to God in the same way or look the same, we have the same value, and we shall live in a country together and have the same rights," she said, in comments reported by Nyheter Idag.

"I say that I sometimes have more in common with

Moslem

s, those I meet, than with the right-wing Christians," she said and went on to add that Christians have their own

bad boy

s, mentioning the Crusades and the witch burnings that took place hundreds of years ago.

"We hear a lot about terrorism and think that it is

Moslem

s who practice this, which it is, but it is nevertheless a small, small minority of all the

Moslem

s we know," she added.
"Wait! Wait! I'm getting a signal here~"
"Can you decode it, Swenson?"
"Ya, sure, sir! It's... ummm... Wait! I got it!"
"Well? Out with it man!"
"It's virtue, sir!"
"Damn. Wish we had some of that!"
"We're not lady Swedish bishops, sir."
"And never could be. Set course for Sanity, Mister Erickson!"
"Aye aye, sir!"

Posted by: Fred || 06/06/2019 00:00 || Comments || Link || E-Mail|| [10801 views] Top|| File under: Moslem Colonists
Hezbollah Members Rise To 1,050 In Germany Amid Growing Jew-Hatred- Intel
[Jpost] Merkel rejects appeals to ban Lebanese terrorist group.

A new German intelligence report asserts the number of Hezbollah members and supporters has climbed from 950 in 2017 to 1,050 in 2018 amid rising Jew-hatred in the federal republic.

The Jerusalem Post reviewed the hair-raising new numbers from the intelligence document of the German state of Lower Saxony.
Continued on Page 49
Posted by: trailing wife || 06/06/2019 00:00 || Comments || Link || E-Mail|| [10795 views] Top|| File under: Hezbollah
Iraq
Iraq increases oil revenue in May despite falling global prices
[Rudaw] Through increased exports in the volume of oil, Iraq took $7.38 billion in revenue for May compared to $7.11 billion in April, according to Baghdad.

On average, Iraq exported 3.572 million barrels per day (bpd) in May.

The average price per barrel sold was $66.683 ‐ slightly down from the $67.419 mark in April, according to the Iraqi Ministry of Oil.

However in total, Iraq exported nearly 111 million barrels in May, compared to 104 million barrels in April.

The exports consisted of 3.441 million bpd per southern oil fields, 102,000 bpd from Kirkuk,


... a thick stew of Arabs, Turkmen, Kurds, and probably Antarcticans, all of them mutually hostile most of the time...


and 29,000 from Qayyara.

Price for Brent Crude Oil traded internationally around $70 per barrel in early May, but fell sharply through the month to under $64 at the end of the month.

Total oil exports from Kirkuk ‐ which had dropped from 3.06 million barrels in March to 2.57 million barrels in April ‐ rebounded to about 3.16 million barrels for May.

Kirkuk averaged 102,000 bpd of exports through the Ceyhan pipeline that terminates in the Ottoman Turkish port.

Iraq's increased supply coincides with US sanctions targeting Iran a reduction of the Islamic Theocratic Republic's exports from 2.5 million bpd in April 2018 to as little as 400,000 bpd, according to recent reports.

"Producers of heavy and medium sour crudes like Soddy Arabia


...a kingdom taking up the bulk of the Arabian peninsula. Its primary economic activity involves exporting oil and soaking Islamic rubes on the annual hajj pilgrimage. The country supports a large number of princes in whatcha might call princely splendor. When the oil runs out the rest of the world is going to kick sand in the Soddy national face...


, Russia, UAE, and Iraq are amongst the winners from US sanctions aimed at Iranian shipments," it reported.

The Sick Man of Europe Turkey


...Qatar's colony in Asia Minor....


, which says it is abiding by US sanctions not to purchase oil from Iran, has increased oil imports from Iraq to make up for the gap, according to Turkey's energy watchdog, the Energy Market Regulatory Authority.

Turkey was one of eight waivers that received initial waivers by the United States to wean itself off of Iranian oil. The others were

Italia

, India, China, Japan, South Korea, and Taiwan.

The Organization of the Petroleum Exporting Countries (OPEC), of which Iraq is a founding and the second-most producing member, has previously said that it wants to prevent oversupply in the global market which would lower prices.

Brent Crude prices continued to slide on Wednesday, trading around $60 on Monday morning.

OPEC members are expected to meet later this month or in July to strategize for the second half of this year.
Posted by: trailing wife || 06/06/2019 00:00 || Comments || Link || E-Mail|| [10796 views] Top|| File under: Govt of Iraq
Israel-Palestine-Jordan
Ex-Mossad official: All of EU seeks Israeli intelligence cooperation
[Jpost] EU countries push hard to obtain Israeli intelligence cooperation because "they recognize our abilities," former Mossad official Haim Tomer said on Wednesday.

Discussing intelligence cooperation with foreign countries at the Israel Intelligence Heritage and Commemoration Center in Tel Aviv, the former director of Tevel ‐ the Mossad's foreign intelligence cooperation ‐ said that different political agendas between the EU and Israel did not harm intelligence cooperation.

Rather, he said, "the secrecy of the intelligence world allows cooperation separate from what goes on at the political" level.

At the same time, though Israeli-US intelligence cooperation has generally been considered excellent throughout recent US administrations, Tomer said there were some occasional limits on the Iran issue ‐ once the

B.O. regime

made the move for a deal with Tehran and the deal became a real possibility, "it became a problem sharing [related] intelligence with the US without things getting mixed with politics."

Tomer was asked about former CIA director Michael Hayden's statement that though the US and Israel cooperated in using the 2009-2010 Stuxnet computer virus against Iran's nuclear program, at one point Israel went beyond what was agreed, creating tension between the two.

Tomer acknowledged that on some of these kinds of issues, "there were different ideas" between Israel and the US about what direction to move in, and that Hayden's retrospective comments "somewhat encapsulate" the tensions.

Nevertheless, Tomer said, the cooperation "got results."

The Stuxnet virus ‐ which Israel has never formally acknowledged being involved in even though it has been confirmed by many foreign officials and some ex-Israeli officials by implication ‐ is credited with delaying the development of Iran's nuclear program for around two years.

Tomer said that despite excellent Israeli cooperation with many countries, including current public cooperation with moderate Sunni Arab countries, technological cooperation would still need to be limited because it could expose greater vulnerabilities and expose Israeli allies' intelligence contributions.

Posted by: trailing wife || 06/06/2019 00:10 || Comments || Link || E-Mail|| [10796 views] Top|| File under:
Palestinians break with Saudi Eid date for first time in years
[DAWN] The Paleostinians will celebrate Eid on a different day from Soddy Arabia


...a kingdom taking up the bulk of the Arabian peninsula. Its primary economic activity involves exporting oil and soaking Islamic rubes on the annual hajj pilgrimage. The country supports a large number of princes in whatcha might call princely splendor. When the oil runs out the rest of the world is going to kick sand in the Soddy national face...


for the first time since 1994 due to differences in the sighting of the moon, leading some to question why.

Some Paleostinians even suggested on social media the decision could be related to politics ahead of the unveiling of the US plan for Israeli-Paleostinian peace.

Paleostinian officials flatly denied the claim related to the Eidul Fitr festival that follows the end of the fasting month of Ramadan.

Others joked about the different dates, with one social media comment proposing Paleostinians fast for a half-day on Tuesday to bridge the division.

A statement by the Grand Mufti of Jerusalem and the Paleostinian territories carried on official media on Monday night confirmed the moon had not been sighted and hence Eid would be celebrated on Wednesday, a day later than Saudi Arabia.

Saudi Arabia celebrated Eid on Tuesday while Iran will do so on Wednesday.

Ekrama Sabri, head of the supreme Islamic Council in Jerusalem, said it was the first time since the Paleostinian Authority was formed in 1994 that they were holding Eid on a different day to Saudi Arabia.


Posted by: Fred || 06/06/2019 00:00 || Comments || Link || E-Mail|| [10793 views] Top|| File under:
As UN budget dries up, Palestinian classrooms swell in size
[ENGLISH.ALARABIYA.NET] Majed Jameel was overwhelmed.


Poor guy. The city, peopled by Paleostinians, is "volatile." It's been "volatile" for seventy two years and shows no sign of ceasing its volatility. The U.S., having its own problems, has ceased funding UNRWA, which has cut funding to Paleoschools. The poor guy's gone from trying to indoctrinate 27 little Islamic exemplars to riding herd on 47, or approximately the same number in my (Catholic) school classroom when I and the Paleovolatility problem were both ten years old.


This wasn't the kind of pressure he'd grown accustomed to as a teacher in the volatile West Bank city of Hebron. On a recent, not uncommon occasion,

festivities

erupted between students and Israeli soldiers, sending volleys of tear gas into the playground. That he could handle.

This was a different stress. After the Trump administration slashed funding last year to the UN agency for Paleostinian refugees, known as UNRWA, Jameel saw his classes nearly doubled in size.

His disciplined social studies class at the Hebron Boys' School had become a crowded, unruly scene: Four children squeezed at desks made for two, dozens of hands shooting in the air at the same time, noise snowballing when he paused for questions.

He said the classroom is louder and filled with distractions. "You spend most of the class time restraining student interactions or fights and have no time left to track their homework and classwork ... or give one-on-one help."


Hmmm....odd, that. Paleos, you say?


The effects of US aid cuts have rippled throughout UNRWA's operations, but its sprawling school system, serving 500,000 children across the Middle East, has been hit hardest.

With money dried up and widespread austerity measures in place, the agency says it can no longer accommodate a natural influx of students, recruit new teachers or expand to larger facilities.

Peter Mulrean, the agency's New York representative, said average class sizes in the West Bank have grown from 30 students a year ago to 50.

"There's a huge difference between correcting exams for 27 students and for 47 students," said Jameel. "I just want things go back to how they were last year."


Posted by: Fred || 06/06/2019 00:00 || Comments || Link || E-Mail|| [10794 views] Top|| File under: Hamas
Major world financial bodies to attend US-led Palestinian conference in Bahrain
[ENGLISH.ALARABIYA.NET] Global financial bodies including the International Monetary Fund (IMF) and World Bank plan to be present at a US-led conference on the Paleostinian economy this month that the Trump administration has cast as an overture to its peace plan.

The efficacy of the June 25-26 meeting in Bahrain has been in doubt since Paleostinian leaders and businesspeople decided to shun it over Washington's perceived pro-Israel bias and inattention to their political demands.

Israel's new election, an upsurge in cross-border fighting and the Paleostinians' resentment at US recognition of Jerusalem as Israel's capital add to the complicated backdrop.

However,


a clean conscience makes a soft pillow...


the IMF, which has been operating in the West Bank and

Gazoo

since 1995, confirmed it and other institutions would be present in Bahrain's capital Manama.

"The IMF has been invited to the meeting and expects to attend, along with other international financial institutions," a representative said.

The European Bank for Reconstruction and Development (EBRD) confirmed it would have "someone" representing it. A World Bank

front man

said it had an invitation "and expects to attend."

ALSO READ: Final Islamic Summit communique reiterates Paleostinians' right to statehood

Lenders and development banks have long played a stabilizing role in the Israeli-Paleostinian conflict, providing loans, credit guarantees, and policy advice to the Western-backed Paleostinian Authority (PA).

White House senior adviser Jared Kushner this week concluded a trip to the Middle East and Europe

...also known as Moslem Lebensraum...
aimed partly at drumming up support for the "Peace for Prosperity" conference intended to unveil the economic part of Trump's long-heralded peace plan.

Paleostinian objections
But Paleostinian and Arab officials suspect the event may be a prelude to a US push to jettison the "two-state" solution - a long-standing, international formula for an independent Paleostinian state alongside Israel in the West Bank, East Jerusalem and

Gazoo

.

The twin state blueprint has been the basis for decades of lending and technical support from global financial institutions, aimed at building the capacity of Paleostinian government ministries and the private sector.


Posted by: Fred || 06/06/2019 00:00 || Comments || Link || E-Mail|| [10794 views] Top|| File under: PLO
PA stops paying Israel Electric Cooperation
[Jpost] The Paleostinian Authority stopped their payments to the Israel Electric Cooperation, which supplies the West Bank with electricity, according to Israeli media. http://rantburg.com/headlinez.php?UPD=Y

In the past three months the Paleostinian Authority's debt to the IEC has grown to NIS 300 million. The current accumulated debt is NIS 2 billion, according to the report.


"We want free shit"
Posted by: trailing wife || 06/06/2019 00:00 || Comments || Link || E-Mail|| [10794 views] Top|| File under: Arakan Rohingya Salvation Army
Sri Lanka
Sri Lanka proposes five-year jail terms on fake news after Easter attacks
[DAWN] Sri Lanka's government will introduce five-year jail terms for those caught spreading fake news and hate speech on social media, the government said Wednesday, following a surge in online vitriol and disinformation after the Easter

suicide kaboom

s.

The cabinet of ministers approved a proposal by the acting justice minister, which will also see offenders fined one million rupees ($5,715), the government said in a statement.

It did not immediately release a definition of the two offences, but said the penal code will be amended to introduce the new penalties.

The move follows repeated government allegations that platforms such as Facebook, Twitter and Whatsapp have been used to spread online hate, in a country where ethnic divisions still linger after decades of war.

Sri Lanka shut down internet access in March last year to prevent further violence when anti-

Moslem

mobs went on the rampage in the island nation's central region, killing three people and destroying hundreds of homes, shops, vehicles and mosques.

During the violence, mobs used social media platforms to organise attacks against minority groups.

Sri Lankan social networks also saw a surge in fake news after the Easter

suicide kaboom

s that left 258 people dead and nearly 500

maimed

.

A nine-day ban on platforms including Facebook, Twitter, YouTube, Instagram and WhatsApp was introduced following the

krazed killer

Islamic State
...formerly ISIS or ISIL, depending on your preference. Before that al-Qaeda in Iraq, as shaped by Abu Musab Zarqawi. They're very devout, committing every atrocity they can find in the Koran and inventing a few more. They fling Allah around with every other sentence, but to hear the pols talk they're not really Moslems....
-claimed attacks on three churches and three hotels on April 21.

Last month Singapore's parliament passed laws to combat fake news that will allow authorities to order the removal of content and could see those convicted of violations imprisoned for up to 10 years.


Posted by: Fred || 06/06/2019 00:00 || Comments || Link || E-Mail|| [10794 views] Top|| File under:
Syria-Lebanon-Iran
Report: Hizbullah Moved Precision Missile Technology from Lebanon to Syria
[AnNahar] A senior source from Iran's revolutionary guard has confirmed
Hizbullah
...Party of God, a Leb militia inspired, founded, funded and directed by Iran. Hizbullah refers to itself as The Resistance and purports to defend Leb against Israel, with whom it has started and lost one disastrous war to date, though it did claim victory...
chief His Eminence Sayyed Hassan Nasrallah

The satrap of the Medes and the Persians in Leb...


's latest remarks that "there are no precision missile factories in

Leb

at the moment," a media report said.
"But this does mean that there are no missile factories but that Hizbullah had stopped manufacturing the precision type since a while after they were exposed and after it faced along with the Lebanese government strong pressures from the Americans," the source told the Iran correspondent of Kuwait's al-Jarida newspaper.
Hizbullah also feared that the precision missile plants could be located by "Israel's spies," the source added.


A little late for that, habibi. Don't look up.

Al-Jarida was the first media outlet to report the presence of Iranian arms factories in

Leb

in 2017.

"Nasrallah is not lying, because Hizbullah has moved these factories to areas in northeast Syria so that they be distant enough from the Israeli targeting," the source added,


...except, of course, that they aren't and he is..

noting that "the electronic devices and warheads necessary for these precision missiles are being manufactured in Syria whereas the missile bodies are being manufactured in

Leb

."

"Hizbullah only needs to install those parts on these bodies in order for the missiles to become precision-guided," the revolutionary guard source explained.

"In addition to Syria, the parts that the missiles require to be turned from normal into precision-guided are being manufactured in Iran,
North Korea, China and Russia," the source added, noting that "due to the Israeli raids against its Iranian arms shipments, Hizbullah has managed over the past years to smuggle arms factories from Bulgaria and Ukraine in the form of fragments, before successfully assembling them in

Leb

and Syria."

"It accordingly no longer needs to import a lot of types of weapons from Iran," the source added.

He revealed that an additional reason to shut down the precision missile factories in

Leb

was Nasrallah's desire to "give credibility to his allies in the government, who denied the presence of such factories, putting at stake their credibility with the Americans and Europeans."

"Hizbullah now has more than 250,000 normal and precision-guided missiles of the short, medium and long ranges that can hit any point in Israel," the source added.


The day Israel does something about those caches, the secondaries are going to be earth-shakingly awesome.

Hizbullah chief Nasrallah on Friday rejected what he called U.S. conditions for mediating the border and maritime dispute with Israel.

Nasrallah said in a speech that Washington is "using the talks" to discuss, and even make threats over, degrading his group's capabilities, bringing up an Israeli claim that Hizbullah has precision missile factories.


Confirmed above, Mr. Hezbollahman.

Nasrallah acknowledged his group has the weapons but denied it produces them. "So far in

Leb

there are no factories for precision missiles," he said.


Yeah, yeah. Asked and answered, O lying Nasdallah.
Posted by: trailing wife || 06/06/2019 00:00 || Comments || Link || E-Mail|| [10795 views] Top|| File under: Hezbollah
Iran could make nuclear weapon in 6-8 months, says former IAEA deputy
[IsraelTimes] Olli Heinonen accuses UN atomic agency of allowing Tehran to weaponize uranium, while also criticizing Trump decision to bolt deal.

A former deputy head of the UN's atomic watchdog said Wednesday that Iran is capable of producing a nuclear bomb in six to eight months.

In an interview with Israel's Army Radio, Olli Heinonen said that Israel and the Gulf states "have a reason to worry."

Heinonen said that despite assertions to the contrary by the current leadership of the UN's

ineffective International Atomic Energy Agency

, which he left in 2010, Tehran has not been adhering to the 2015 nuclear deal.

"Iran is actually weaponizing uranium enrichment without making a weapon," he claimed.

Heinonen currently serves as a fellow for the Foundation for Defense of Democracies, a right-wing Washington think tank that has been highly critical of the Iran deal, which was initiated by former US president Barack Obama
teachable moment...
He said that according to his personal, "perhaps back-of-the-envelope" calculation, Iran could produce a nuclear weapons in six to eight months, "if they put in their maximum effort."

Heinonen conversation with Army Radio was a rare interview to Israeli press while he was in the country for a conference hosted by the ISDEF Defense & HLS Expo.

The former UN official also criticized the Trump administration for its decision to withdraw from the nuclear deal in May 2018, suggesting Washington's aggressive stance toward Tehran could prove counterproductive.

"I think they felt comfortable [with the Trump decision]. They have the enrichment technology and they can create more centrifuges. Probably they [will be] able to withstand a lot of sanctions," he said.

Earlier Wednesday, the head of Military Intelligence claimed that the heavy economic sanctions on Iran and their devastating financial ramifications were the driving forces behind attacks linked to the Islamic Theocratic Republic on petroleum facilities last month and Tehran's recent decision to step up uranium enrichment.

"Iran is under growing pressure that is forcing it to take actions connected to oil and to its nuclear project ‐ though for now there are no changes to its policies," Maj Gen. Tamir Hayman said, speaking at the Intelligence Legacy Center conference in Tel Aviv as part of the Israel Defense Expo.

On May 15, Iran announced it was stepping up its uranium enrichment program in response to the United States' decision the year before to drop out of the 2015 nuclear deal and impose heavy economic sanctions on Iran and the countries and groups that do business with it. Last week, the

ineffective International Atomic Energy Agency

said Iran was staying within the limitations set by the 2015 nuclear accord, though its stockpiles of low-enriched uranium and heavy water were growing.

Last month, four United Arab Emirate oil tankers were damaged in the Gulf of Oman. The United States and Israel said Iran was behind the sabotage, which Tehran denied. Days later, Houthis in Yemen

...an area of the Arabian Peninsula sometimes mistaken for a country. It is populated by more antagonistic tribes and factions than you can keep track of. Except for a tiny handfull of Jews everthing there is very Islamic...
‐ a militia that receives significant funding and assistance from Iran ‐ carried out a number of

dronezap

s on Soddy Arabia


...a kingdom taking up the bulk of the Arabian peninsula. Its primary economic activity involves exporting oil and soaking Islamic rubes on the annual hajj pilgrimage. The country supports a large number of princes in whatcha might call princely splendor. When the oil runs out the rest of the world is going to kick sand in the Soddy national face...


n oil facilities.

Posted by: trailing wife || 06/06/2019 00:00 || Comments || Link || E-Mail|| [10794 views] Top|| File under: Govt of Iran
Trump says 'there is always a chance' to take military action against Iran
[ENGLISH.ALARABIYA.NET] US President Donald Trump


...New York real estate developer, described by Dems as illiterate, racist, misogynistic, and what ever other unpleasant descriptions they can think of, elected by the rest of us as 45th President of the United States...


said he was prepared to talk to Iranian President Hassan Rouhani but that there was always a chance of US military action against the Islamic Theocratic Republic.

"So Iran is a place that was extremely hostile when I first came into office," Trump told British television station ITV. "They were a terrorist nation number one in the world at that time and probably maybe are today."

When asked if he thought he would need to take military action, he said: "There's always a chance. Do I want to? No. I'd rather not. But there's always a chance."

He said, when asked, that he was prepared to talk to Rouhani: "Yeah of course. I would much rather talk."
Posted by: Fred || 06/06/2019 00:00 || Comments || Link || E-Mail|| [10794 views] Top|| File under: Govt of Iran
Home Front: Culture Wars
Authorities investigate Williams College for rejection of pro-Israel group
A path for Christian, Republican, and conservative student groups to fight back as well.

[Jpost] The U.S. Department of Education is investigating Williams College in Massachusetts for discrimination after the student government refused to give a pro-Israel group official status.

The department's Office for Civil Rights in Boston has opened an investigation into a complaint alleging that the College Council, the college's student government, violated Title VI of the Civil Rights Act, the College Fix reported. Title VI prohibits "discrimination on the basis of race, color, or national origin, including shared ancestry or ethnic characteristics."

The complaint was filed by George Mason University law professor David Bernstein. He was notified on Friday of the opening of the investigation.

The complaint notes that earlier this spring Jewish students at Williams sought official recognition for a group called Williams Initiative for Israel. On April 23, the Williams College Council voted 13-8, with one abstention, against recognizing Williams Initiative for Israel, according to the complaint.

The complaint notes that the College Council had previously recognized Students for Justice in Paleostine. That means the council "has no policy, formal or informal, against recognizing student groups that take positions on foreign affairs in general, on the Middle East specifically, or on matters related to Israel or the Israel-Paleostinian conflict," it said.

Less than a month after the College Council turned down the application for recognition by pro-Israel group, the Williams administration granted the group official status, bypassing the council. It is not known if that decision will make a difference to the Office for Civil Right's investigation.

It was the first time in over a decade that a student group was rejected after complying with council bylaws, minutes from the meeting show, according to the Williams Record student newspaper.

Posted by: trailing wife || 06/06/2019 00:00 || Comments || Link || E-Mail|| [10798 views] Top|| File under:
Who's in the News
41
[untagged]
7
Islamic State
3
Govt of Sudan
3
Moslem Colonists
3
Govt of Iran
3
Commies
2
Taliban
2
Hezbollah
2
Palestinian Authority
2
PLO
1
Tin Hat Dictators, Presidents for Life,
1
Govt of Saudi Arabia
1
Sublime Porte
1
Govt of Iraq
1
Hamas
1
Govt of Syria
1
Narcos
1
Arakan Rohingya Salvation Army
Bookmark
E-Mail Me
The Classics
The O Club
Rantburg Store
The Bloids
The Never-ending Story
Thugburg
Gulf War I
The Way We Were
Bio
Merry-Go-Blog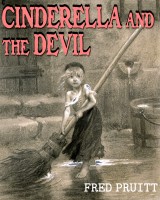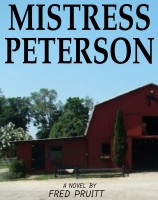 On Sale now!


A multi-volume chronology and reference guide set detailing three years of the Mexican Drug War between 2010 and 2012.

Rantburg.com and borderlandbeat.com correspondent and author Chris Covert presents his first non-fiction work detailing the drug and gang related violence in Mexico.

Chris gives us Mexican press dispatches of drug and gang war violence over three years, presented in a multi volume set intended to chronicle the death, violence and mayhem which has dominated Mexico for six years.
Click here for more information


Meet the Mods
In no particular order...


Steve White
Seafarious
tu3031
badanov
sherry
ryuge
GolfBravoUSMC
Bright Pebbles
trailing wife
Gloria
Fred
Besoeker
Glenmore
Frank G
3dc
Skidmark



Better than the average link...



Rantburg was assembled from recycled algorithms in the United States of America. No trees were destroyed in the production of this weblog. We did hurt some, though. Sorry.
44.197.198.214

Help keep the Burg running! Paypal: