Afghanistan
'Slap in the face': Daughter of CIA officer killed after 9/11 slams 'American Taliban' release
[Washington Examiner] The last time Alison Spann saw her father, she was 9 years old. "My family drove to CIA," she recalls. "I was the only one who cried. The last memory I have of my dad is him walking away from us in the dark with all his bags."

That was shortly after the 9/11 terrorist attacks. Johnny "Mike" Spann was 32, a CIA paramilitary officer and former Marine who knew he was bound for northern Afghanistan and might never return. Less than two months later ‐ and moments after he had been questioning a bedraggled Taliban detainee named John Walker Lindh ‐ he was killed by a mob of prisoners attempting to escape from the remote fortress of Qala-i-Jangi.

In a cruel twist of fate, Alison Spann's mother died of cancer a month later. Suddenly, the young girl became the first orphan of what was already known as the War on Terror.

Now 27, Alison Spann is a television reporter working in Biloxi, Mississippi. After her father was killed, Lindh, now 38, was recaptured and it was discovered he was an American who had grown up in California, converted to Islam at age 16, and at 20, traveled to Afghanistan, joining the Taliban before 9/11 and attending al Qaeda training camps. After being captured by Northern Alliance fighters on Nov. 25, 2001, he was taken to Qala-i-Jangi.
Posted by: Besoeker || 05/22/2019 01:25 || Comments || Link || E-Mail|| [10812 views] Top|| File under: Taliban
Africa Horn
Kenya Rules Out Ransom Talks To Free Cuban Doctors From Shabaab
[RADIOSHABELLE] The Ministry of Foreign Affairs has ruled out ransom negotiations with Al-Shabaab
...
an Islamic infestation centering on Somalia...


murderous Moslems

in Somalia to secure the release of two Cuban doctors

kidnapped

from Mandera in April.

Cabinet Secretary Monica Juma, however, said an operation was ongoing to rescue the two doctors.

"We believe that we'll secure their release in the ongoing security operation but as a matter of polity, the government does not negotiate the ransom. We're hopeful that we shall retrieve the doctors safely back home," the CS assured during a joint media briefing with European Union

...the successor to the Holy Roman Empire, only without the Hapsburgs and the nifty uniforms and the dancing...


(EU) High Representative Foreign Affairs and Security Policy, Federica Mogherini on Tuesday.

She was responding to reports that the Somali-based

bully boy

group had demanded a $1.5 million ransom for the release of the doctors who were attached to Mandera County Referral Hospital.


Posted by: Fred || 05/22/2019 00:00 || Comments || Link || E-Mail|| [10799 views] Top|| File under: al-Shabaab (AQ)
Sudan protest group calls for a general strike as talks falter
[ENGLISH.ALARABIYA.NET] Sudan's main protest group called on Tuesday for a general strike, saying two late-night negotiation sessions with the military had failed to reach a deal on how to lead the country after the overthrow of former president Omar al-Bashir

Head of the National Congress Party. He came to power in 1989 when he, as a brigadier in the Sudanese army, led a group of officers in a bloodless military coup that ousted the government of Prime Minister Sadiq al-Mahdi and eventually appointed himself president-for-life. He has fallen out with his Islamic mentor, Hasan al-Turabi, tried to impose shariah on the Christian and animist south, resulting in its secessesion, and attempted to Arabize Darfur by unleashing the barbaric Janjaweed on it. Sudan's potential prosperity has been pissed away in warfare that has left as many as 400,000 people dead and 2.5 million displaced. Omar has been indicted for genocide by the International Criminal Court but nothing is expected to come of it.
An alliance of protest and opposition organizations is demanding civilians head a new Sovereign Council meant to oversee a three-year transition towards democracy.

But the Sudanese Professionals Association (SPA) protest group said the army was still insisting on directing the transition and keeping a military majority on the council.

"Civilian power means that the structure is fully civilian with a civilian majority in all its parts," the SPA said in a statement. It said members should mobilize for a strike, without giving a date.

The impasse has hit hopes of a quick recovery from the political turmoil that ended al-Bashir's three-decade rule on April 11.



Britannia

, the United States, and Norway, who are working together on Sudan, urged all parties to quickly end the uncertainty and build consensus, warning against any outcome without a civilian-led government.

"This will complicate international engagement, and make it harder for our countries to work with the new authorities and support Sudan's economic development," they said in a statement.

Al-Bashir, the former Islamist general under whose rule Sudan was placed on a U.S. list of sponsors of terrorism, was ousted by the army after months of protests against soaring prices, cash shortages and other economic hardships.

The army set up a Transitional Military Council (TMC) to rule the country and promised to hand over after elections.


Posted by: Fred || 05/22/2019 00:00 || Comments || Link || E-Mail|| [10796 views] Top|| File under: Govt of Sudan
Africa North
UN envoy warns of 'long and bloody war' in Libya
[ENGLISH.ALARABIYA.NET] The UN envoy for Libya warned Tuesday that the battle for Tripoli


...a confusing city, one end of which is located in Lebanon and the other end of which is the capital of Libya. Its chief distinction is being mentioned in the Marine Hymn...


was "just the start of a long and bloody war" and called for immediate steps to cut off arms flows fueling the fighting.


What's eight years of what we've seen but a long and bloody war?


Addressing the Security Council, Ghassan Salame said many countries were supplying weapons to the UN-recognized government in Tripoli and forces led by Khalifa Haftar

...Self-proclaimed Field Marshal, served in the Libyan army under Muammar Qadaffy, and took part in the coup that brought Qadaffy to power in 1969. He became a prisoner of war in Chad in 1987. While held prisoner, he and his fellow officers formed a group hoping to overthrow Qadaffy. He was released around 1990 in a deal with the United States government and spent nearly two decades in the United States, gaining US citizenship. In 1993, while living in the United States, he was convicted in absentia of crimes against the Jamahiriya and sentenced to death. Haftar held a senior position in the anti-Qadaffy forces in the 2011 Libyan Civil War. In 2014 he was commander of the Libyan Army when the General National Congress (GNC) refused to give up power in accordance with its term of office. Haftar launched a campaign against the GNC and its Islamic fundamentalist allies. His campaign allowed elections to take place to replace the GNC, but then developed into a civil war. Guess you can't win them all...
Haftar launched an offensive on April 4 to seize the capital but his forces have been bogged down in the southern outskirts of Tripoli.

"I am no Cassandra, but the violence on the outskirts of Tripoli is just the start of a long and bloody war on the southern shores of the Mediterranean, imperiling the security of Libya's immediate neighbors and the wider Mediterranean region," Salame said.

Without immediate action to stop the flow of arms, "Libya will descend into a civil war which could potentially lead to a Hobbesian all-against-all state of chaos or partition of the country," he said.

His appeal came after the Tripoli-based Government of National Accord posted photographs at the weekend of dozens of Ottoman Turkish-made armored vehicles that it said on its Facebook page were fresh deliveries for its fighters.

Pro-Haftar websites also posted photos and video footage of Jordanian-built armored cars they said were supplied to Haftar's Libyan National Army, based in the east.

The Security Council failed last month to agree on a draft resolution demanding a ceasefire in Libya and a return to political talks to end the conflict.

Russia refused to include any mention of Haftar's offensive on Tripoli while the United States said it needed more time to consider the situation, diplomats said.

The envoy urged the council to set up a commission of inquiry to "determine who has taken up arms" and prevent indicted war crimes suspects from taking part in military operations.

More than 75,000 people have been driven from their homes in the latest fighting and 510 have been killed, according to the World Health Organization.


Posted by: Fred || 05/22/2019 00:00 || Comments || Link || E-Mail|| [10797 views] Top|| File under: Arab Spring
Egypt orders autopsy of Palestinian who died in Turkish jail
[ENGLISH.ALARABIYA.NET] The Egypt Public Prosecution Office has decided to perform another autopsy on the body of Zaki Mubarak, the Paleostinian man who was tossed in the clink
Drop the rod and step away witcher hands up!
in The Sick Man of Europe Turkey


...just another cheapjack Moslem dictatorship, brought to you by the Moslem Brüderbund....


on spying charges and died in mysterious circumstances, with Ankara alleging his suicide and his family accusing Turkey of killing him.

Egypt's attorney general Nabil Sadeq has decided to investigate Mubarak's "murder" and ordered a re-examination of the body to identify the cause of death.

In a phone call with Al Arabiya, Zaki Mubarak's lawyer, Sharif Sudqi, said, "We saw that the corpse is in a very bad condition and has been subjected to brutal torture. He has been killed in a barbaric way. We requested a corpse dissection from the attorney general, even though we knew the legal hardships, since the crime has been committed outside Egypt and the victim is not Egyptian."

"I was in shock and amazement. I did not even recognize my brother," Mubarak's brother Zakaria said after receiving the body in Cairo. "His daughters were able to identify him through distinctive features," he added.

Mubarak's brother and lawyer both confirmed that the body will be on its way to

Gazoo

as soon as the autopsy, which is scheduled for Tuesday evening in Cairo's Zeinhom morgue, is done.

Mubarak's body arrived in Cairo from Turkey on May 16, along with a medical report from the Ottoman Turkish authorities written in Ottoman Turkish, English, and Arabic, according to Sudqi.

"All three reports do not have a death certificate but include records of injuries and bruises," Sudqi told Al Arabiya.

"The report contradicted itself. It stated that the result of death was natural but at the same time, it said that the cause of death was due to several injuries. International courts will review all documents," Zakaria said.

Should the expected cause of death be proven, Sudqi says the case will be raised to the International Criminal Court, the European Court of Human Rights in

La Belle France

, and several other entities.

Hussam Toukan, a doctor delegated by the Paleostinian embassy in Cairo, had earlier said that performing any new autopsy on the body "is not possible as the body was completely decomposed," in a short report that caused outrage among Mubarak's family members.

Zakaria said that Toukan's report did not help the family's quest for justice.

"The body is completely empty. Even the tongue does not exist," he told Al Arabiya from Cairo.

The Maat Foundation for Peace, Development, and Human Rights filed a complaint on Mubarak's death to UN special rapporteurs on extrajudicial executions and torture.


Posted by: Fred || 05/22/2019 00:00 || Comments || Link || E-Mail|| [10793 views] Top|| File under: Sublime Porte
Arabia
Saudi Arabia to execute three scholars after Ramadan: report
[Al Jazeera] Three leading Soddy Arabia


...a kingdom taking up the bulk of the Arabian peninsula. Its primary economic activity involves exporting oil and soaking Islamic rubes on the annual hajj pilgrimage. The country supports a large number of princes in whatcha might call princely splendor. When the oil runs out the rest of the world is going to kick sand in the Soddy national face...


n scholars being held by Riyadh on multiple charges of "terrorism" will be sentenced to death, according to a new report.

Citing two government sources and one of the men's relatives, Middle East Eye on Tuesday reported the three individuals - Sheikh Salman al-Awdah, Awad al-Qarni and Ali al-Omari - will be convicted and executed after the

Moslem

holy month of Ramadan concludes next month.

There was no comment from Saudi authorities on the report.

Al-Awdah is an internationally renowned progressive Islamic scholar described by UN experts as a "reformist", al-Qarni is a preacher, academic and author, and al-Omari is a popular broadcaster.

"They will not wait to execute these men once the death sentence has been passed," one unnamed source told Middle East Eye.


Posted by: Fred || 05/22/2019 00:00 || Comments || Link || E-Mail|| [10796 views] Top|| File under: Govt of Saudi Arabia
Britain
Drinker Bombarded Terrorists With Pint Pots (but Missed Because He'd Had A Few)
[CourtNewsUK] An Australian tourist who was stabbed in the face by one of the London Bridge terrorists was offered a beer after he made a miraculous escape to a nearby pub, the inquest heard. Andrew Morrison had been watching the Champions League final with friends when he saw what he initially thought was a brawl on Borough High Street on 3 June 2017. Mr Morrison came face to face with one of the attackers brandishing a kitchen knife, who he described…

Posted by: Bright Pebbles || 05/22/2019 00:00 || Comments || Link || E-Mail|| [10794 views] Top|| File under: Islamic State
All the evidence that led to Mohammed Akram and Usman Khalid being found guilty of abusing Huddersfield grooming gang victim
[ExaminerLive] Mohammed Akram, Usman Khalid, Shahnaz Malik and Naveeda Habib from Huddersfield were on trial at Leeds Crown Court.

Two men have been convicted after a grooming victim was repeatedly raped by a man.

Leeds Crown Court heard that the victim was groomed at the age of 11 and sexually abused by multiple men over the course several years, including Mohammed Akram and Usman Khalid.

The first times Akram and Usman sexually abused her she was aged 12.

Prosecutor Richard Wright QC said the victim was initially vulnerable because her mother was a drug addict and she was later taken into care.

Her original abuser was takeaway worker Zahid Hassan, also known as Little Manny, of Bland Street, Lockwood, Huddersfield.

Akram, also known as Kid, 33, of Springdale Street, Thornton Lodge, Huddersfield, denies five counts of rape, sexual assault, abducting a child and trafficking for sexual exploitation.

Khalid, also known as Gujji, 31, of Brook Street, Lockwood, Huddersfield, denies sexual assault. On May 10, he was found not guilty of child abduction on the judge's direction.

Akram and Khalid were both convicted yesterday (Monday).

Shahnaz Malik, 57, of St Anne's Avenue, Ainley Top, Huddersfield, and Naveeda Habib, 40, of Prince Wood Lane, Birkby, Huddersfield, are both charged with child cruelty.

The jury failed to reach a verdict on their charges.

The two men will be sentenced on June 21.

SUMMARY OF VICTIM'S ABUSE
Now that the trial and legal discussions have concluded, it can be reported that this trial was the latest in West Yorkshire Police's Operation Tendersea investigation.

Throughout January to October last year, the investigation seen 20 men convicted and jailed for a total of 257 years.

Mohammed Akram was one of those 20 men - he had been convicted of two counts of trafficking for sexual exploitation and two counts of rape in relation to two victims.

He was just five months into his 17-year prison sentence when he returned to the dock for this trial.

It was the third trial that this victim has given evidence in, on top of multiple police interviews over the years.

Posted by: Bright Pebbles || 05/22/2019 00:00 || Comments || Link || E-Mail|| [10793 views] Top|| File under: Moslem Colonists
Europe
Dutch minister resigns over asylum-seeker crime report
[DW] The Dutch migration minister has quit after coming under fire over how crimes involving asylum-seekers were reported. Mark Harbers' ministry placed offenses such as sexual assault and murder under the term "other."

The Netherlands' migration minister, Mark Harbers (pictured), resigned on Tuesday following an outcry over a report which appeared to downplay crime statistics in relation to asylum-seekers.

Harbers presented a report to the Dutch parliament that included information on crimes committed by asylum-seekers. Various misdemeanors, such as shoplifting, had their own separate categories but serious crimes such as sexual assault, murder and manslaughter were placed under the category "other."

During a parliamentary discussion, the politician stated he had offered his resignation. He took "total responsibility" for not correctly informing the chamber but said it was "not deliberate."

Harbers' fall comes amid a mini-crisis for the center-right Prime Minister Mark Rutte as he tries to stave off a surge for euroskeptic and anti-immigration parties who look set to make gains across the continent in European elections on Thursday.

Rutte tweeted saying though he "respected" Harbers' decision to quit, it was "incredibly regrettable that the cabinet must say goodbye to such a talented and committed liberal."
Posted by: trailing wife || 05/22/2019 00:00 || Comments || Link || E-Mail|| [10797 views] Top|| File under: Moslem Colonists
The Grand Turk
Turkey seeks extradition of UK barrister over 'spreading propaganda'
[ENGLISH.ALARABIYA.NET] A British barrister is facing possible extradition to The Sick Man of Europe Turkey
...the most dubious NATO


...the North Atlantic Treaty Organization. A single organization with differing goals, equipment, language, doctrine, and structure....


ally....
on terrorism charges over his Twitter activity, The Guardian reported on Monday.

Ozcan Keles, a UK citizen of Ottoman Turkish descent, was accused of allegedly spreading propaganda online, according to the British daily newspaper.

Turkey's attempt to get Keles extradited is the latest in a series of previous attempts against critics or opponents of the Ottoman Turkish president, Sultan Recep Tayyip Erdogan the First

... Turkey's version of Mohammed Morsi but they voted him back in so they deserve him. It's a sin, a shame, and a felony to insult the president of Turkey...
Turkey has previously urged the UK to extradite those who were allegedly involved in the 2016 failed military coup attempt.

According to The Guardian, the extradition request alleges that Keles is a member of Feto, an organization that Turkey claims is associated with Gulen and the failed coup. The UK does not list it as a terrorist organization.

Turkey's extradition request claims that Keles shared photos and videos of Gulen on social media as propaganda, something that the barrister denies.

Previous extradition attempts haven't succeeded due to conclusions that the request was politically motivated or that Turkey's prison system breaches human rights


...which are often intentionally defined so widely as to be meaningless...




Posted by: Fred || 05/22/2019 00:00 || Comments || Link || E-Mail|| [10794 views] Top|| File under: Sublime Porte
CNN Turk criticized for cutting opposition mayor interview
[ENGLISH.ALARABIYA.NET] CNN's Ottoman Turkish channel was criticized Tuesday after it cut short an interview with the opposition candidate for Istanbul mayor as he began to talk about the municipality's "extravagant" spending.

Social media users lashed out at CNN Turk after it stopped Monday night's interview with Ekrem Imamoglu of the Republican People's Party (CHP) half an hour ahead of schedule.

One Twitter user @muratagirel suggested CNN Turk change the program's name from "Unbiased Zone" to "Biased Zone".


How clever!


Imamoglu was dramatically stripped of his victory in March's vote after the country's top election body annulled the results over claims of "irregularities" and ordered a new election for June 23.

He is rarely given time on Ottoman Turkish screens, whereas President Sultan Recep Tayyip Erdogan the First

... Turkey's version of Mohammed Morsi but they voted him back in so they deserve him. It's a sin, a shame, and a felony to insult the president of Turkey...
delivered almost daily televised speeches ahead of the March vote on behalf of ruling party candidate Binali Yildirim, a former prime minister.


Posted by: Fred || 05/22/2019 00:00 || Comments || Link || E-Mail|| [10797 views] Top|| File under: Sublime Porte
India-Pakistan
Polio programme introduces reforms after rise in cases
[DAWN] The polio

...Poliomyelitis is a disease caused by infection with the poliovirus. Between 1840 and the 1950s, polio was a worldwide epidemic. Since the development of polio vaccines the disease has been largely wiped out in the civilized world. However, since the vaccine is known to make Moslem pee-pees shrink and renders females sterile, bookish, and unsubmissive it is not widely used by the turban and automatic weapons set...


programme will undergo major operational reforms after a continuous rise in the number of polio cases across the country.

The reforms include reducing the number of visits and follow-ups by polio vaccination teams, eliminating the use of data registers and limiting the number of questions families are asked.

Pakistain is one of the last two countries, alongside Afghanistan, where poliovirus cases are being reported.

A total of 17 cases have been reported this year; six from Khyber-Pakhtunkhwa, five from KP's tribal districts, three from Punjab
1.) Little Orphan Annie's bodyguard
2.) A province of Pakistain ruled by one of the Sharif brothers
3.) A province of India. It is majority (60 percent) Sikh and Hindoo (37 percent), which means it has relatively few Moslem riots....
and three from Sindh.

Explaining the reforms, Prime Minister's Focal Person on Polio Babar Bin Atta told Dawn that polio workers used to carry registers that were introduced in 2016, which they will no longer carry.

"Polio workers said it was not possible for them to interact and convince families because they spent most of their time filling data in the registers," he said.

The number of questions for residents has also been reduced to prevent them from panicking, he said.

"Residents will be asked how many children are in the house and how many of them have been vaccinated.

"Earlier, workers were directed to ask how many couples were in the house, when they were married, how many children they had and if there were any pregnant women in the house and when delivery was expected," he said.

Mr Atta said that during and after every vaccination campaign, polio workers, the area in-charge, the technical tehsil monitor, union council representatives and so on made as many as nine visits.

"Now there will only be two visits, by the polio worker and supervisor. It will help to restore community trust," he said.

In response to a question, he said that the next polio vaccination campaign will be held in the second week of June.

"Now we will focus on environmental samples, and make sure that the virus is eradicated from the sewage," he said.

A positive environmental sample is one in which the poliovirus is found in sewage water. Samples of sewage water are the basic parameter to determine if polio vaccination campaigns have been successful in an area.

A polio case can be reported in any city due to the frequent movement of people from one city to another, but the presence of the virus in sewage water indicates that the vaccination campaign did not achieve its target.

It also shows that the immunity of local children has fallen and they are at risk of the disease.


Posted by: Fred || 05/22/2019 00:00 || Comments || Link || E-Mail|| [10794 views] Top|| File under: Govt of Pakistan
In an Indian village, Muslims talk of leaving as divide with Hindus widens
[DAWN]

Moslem

s in Nayabans, an unremarkable village in northern India, say they remember a time when their children played with Hindu youths, and people from either faith chatted when the frequented each other's shops and went to festivals together.

Such interactions no longer happen, many say, because of how polarised the two communities have become in the past two years, and some are frightened and thinking of moving away ‐ if they can afford it.



Moslem

residents who spoke to

Rooters

said they thought tensions would only worsen if Indian Prime Minister Narendra Modi's Hindu nationalist Bharatiya Janata Party (BJP) wins a second term in the current general election, as exit polls released on Sunday indicate is likely. Votes will be counted on Thursday.

"Things were very good earlier.

Moslem

s and Hindus were together in good and bad times, weddings to deaths. Now we live our separate ways despite living in the same village," said Gulfam Ali, who runs a small shop selling bread and tobacco.


Posted by: Fred || 05/22/2019 00:00 || Comments || Link || E-Mail|| [10795 views] Top|| File under:
Syria-Lebanon-Iran
FM Javad Zarif: We don't want war, and no one can confront Iran
[Al Jazeera] Iranian Foreign Minister Mohammad Javad Zarif says he does not believe a war will break out in the region as Tehran does not want a conflict and no country has the "illusion it could confront Iran", state news agency IRNA reports.

Concerns about a possible conflict have flared since the White House ordered warships and bombers to the Middle East to counter an alleged, unexplained threat from Iran.

Earlier this week the US also pulled some diplomatic staff from its embassy in Baghdad following weekend attacks on four oil tankers off the coast of the United Arab Emirates (UAE).

"There will be no war because neither we want a war, nor has anyone the idea or illusion that it can confront Iran in the region," Zarif told IRNA before ending his visit to Beijing.

US deployment
Meanwhile,


...back at the Council of Boskone, Helmuth had turned a paler shade of blue. Star-A-Star had struck again...


Saudi media reported that the kingdom and a number of Gulf states have agreed to a request by the US to redeploy its military forces in Gulf waters and territories.

According to the reports, the approval came on the basis of bilateral agreements between Washington and Gulf countries.

The motive for redeployment, according to the Saudi reports, was to deter Iran from any attempt to escalate the situation militarily, not to engage in a war with it.


Posted by: Fred || 05/22/2019 00:00 || Comments || Link || E-Mail|| [10794 views] Top|| File under: Govt of Iran
US Dems raise alarm over Trump's escalating threats against Iran
[Al Jazeera] US Democratic politicians expressed scepticism and alarm after receiving closed-door briefings from key Trump administration officials on Tuesday about escalating tensions with Iran.

The briefings were given by Secretary of State Mike Pompeo, acting Secretary of Defense Patrick Shanahan, Chairman of Joint Chiefs General Joseph Dunford and an official from the US Defense Intelligence Agency.

"Secretary Pompeo made a very lengthy political argument and he argued, 'Here are all the terrible things that Iran has done', and he spent about 10 minutes until I cut him off," Representative Adam Smith, the Democrat chairman of the House Armed Services Committee, told

news hound

s after the briefing for House members.

"And as every member who stood up has said, 'We know Iran is bad. What is the policy going forward?' There wasn't enough information on that," Smith said.

Trump officials cast the discussion as the United States responding to provocations from Iran, but failed to mention President Donald Trump


...New York real estate developer, described by Dems as illiterate, racist, misogynistic, and what ever other unpleasant descriptions they can think of, elected by the rest of us as 45th President of the United States...


's decision a year ago to withdraw from a nuclear agreement with Iran and Trump's imposition of economic sanctions, according to members of Congress after the briefings.

"If this whole conversation is absent, if it doesn't take into consideration what the administration is saying, that the administration keeps heightening tensions, then you a leaving something major out," Representative Anna Eshoo


...Democratic Congresswomen-for-Life from Caliphornia, representing Silicon Valley. She began her career as chairman of the San Mateo Democratic Party in 1978, and was first elected to Congress in 1993. When she leaves she'll probably be carried out...


, a Democrat, told Al Jazeera.

"There was an echo of years past," Eshoo said.

The Trump officials presented their case as, "This is what we are finding. This is what we are trying to deter. But if we find something, then, of course, we would have to act because we'd have to respond," she said.


Posted by: Fred || 05/22/2019 00:00 || Comments || Link || E-Mail|| [10798 views] Top|| File under: Govt of Iran
Iran's Zarif: US playing 'dangerous game' in Gulf showdown
[Al Jazeera] Iranian Foreign Minister Javad Zarif warned the United States is "playing a dangerous game" by boosting its military might in the Gulf as the fiery


...a single two-syllable word carrying connotations of both incoherence and viciousness. A fiery delivery implies an audience of rubes and yokels, preferably forming up into a mob...


rhetoric between Washington and Tehran continues.

Zarif criticised the US move to deploy an aircraft carrier strike group and bomber task force earlier this month in response to an unspecified threat, cautioning that "having all these military assets in a small area is in of itself prone to accidents".

"Extreme prudence is required and the United States is playing a very, very dangerous game," he told CNN in an interview broadcast on Tuesday.

Friction between Tehran and Washington has steadily ratcheted up this month, a year after US President Donald Trump


...New York real estate developer, described by Dems as illiterate, racist, misogynistic, and what ever other unpleasant descriptions they can think of, elected by the rest of us as 45th President of the United States...


pulled out of a landmark 2015 nuclear accord brokered between the Islamic Theocratic Republic and several other world powers. Under the deal, formally known as the Joint Comprehensive Plan of Action (JCPOA), Iran agreed to curb its nuclear programme in exchange for sanctions relief.

Since then, the Trump administration has pursued a "maximum pressure" campaign against Tehran, which it accuses of being a destabilising actor in the Middle East.


Posted by: Fred || 05/22/2019 00:00 || Comments || Link || E-Mail|| [10798 views] Top|| File under: Govt of Iran
US sees signs Syrian government may be using chemical weapons
[ENGLISH.ALARABIYA.NET] The United States sees signs the Syrian government may be using chemical weapons, including an alleged chlorine attack on May 19 in northwest Syria, the US State Department said on Tuesday.

"We are still gathering information on this incident, but we repeat our warning that if the Assad regime uses chemical weapons, the United States and our allies will respond quickly and appropriately," State Department spokeswoman Morgan Ortagus said in a statement.

"The May 19 alleged attack in northwest Syria is part of a violent campaign by the Assad regime that violates a ceasefire that has protected several million civilians in the greater Idlib area. This renewed Syrian regime offensive has targeted the communities of that area, which include a large number of Syrians who were already displaced from violence in others parts of Syria, and has destroyed known health facilities, schools, residences, and internally displaced person camps," Ortagus added.

President Donald Trump


...New York real estate developer, described by Dems as illiterate, racist, misogynistic, and what ever other unpleasant descriptions they can think of, elected by the rest of us as 45th President of the United States...


's administration has twice bombed Syria over Assad's alleged use of chemical weapons, in April 2017 and April 2018. In September, a senior US official said there was evidence showing chemical weapons were being prepared by Syrian government forces in Idlib, the last major rebel stronghold in the country.

The State Department statement accused Russia and Assad's forces of "a continuing disinformation campaign ... to create the false narrative that others are to blame for chemical weapons attacks."

"The facts, however, are clear," the statement said. The Assad regime itself has conducted almost all verified chemical weapons attacks that have taken place in Syria - a conclusion the United Nations


...the Oyster Bay money pit...


has reached over and over again."


Posted by: Fred || 05/22/2019 00:00 || Comments || Link || E-Mail|| [10796 views] Top|| File under: Govt of Syria
Graham: Attacks on ships in Middle East coordinated by Iran
[ENGLISH.ALARABIYA.NET] Republican US Senator
Lindsey Graham


... the endangered South Carolina RINO, fellow maverick of Honest John McCain...


said on Tuesday that top administration officials told senators in a briefing that the recent attacks on ships and a pipeline in the Middle East were directed by Iran's government and ayatollah.

"They explained to us how the Iranian threat streams were different than in the past, that the attack on the ships and the pipeline was coordinated and directed by the Iranian government, the ayatollah," Graham told

news hound

s.

Senior officials from the Trump administration held a closed-door briefing for the US Senate and House of Representatives about Iran on Tuesday. The briefers were Secretary of State Mike Pompeo, Acting Secretary of Defense Patrick Shanahan, Joint Chiefs of Staff Chairman General Joseph Dunford and an unnamed representative of the intelligence community, Congressional aides said.

Shanahan said on Tuesday after briefing

politician

s on the threat from Iran that the United States had deterred possible attacks by deploying forces to the region.

"We have deterred attacks based on our reposturing of assets and deterred attacks against American forces. Our biggest focus at this point is to prevent Iranian miscalculation," Shanahan told

news hound

s on Capitol Hill.


Posted by: Fred || 05/22/2019 00:00 || Comments || Link || E-Mail|| [10799 views] Top|| File under: Govt of Iran
Who's in the News
36
[untagged]
5
Govt of Iran
4
Sublime Porte
3
Moslem Colonists
3
Islamic State
2
Houthis
2
Govt of Syria
2
Commies
1
Taliban
1
Govt of Pakistan
1
al-Shabaab (AQ)
1
Antifa
1
Govt of Sudan
1
Govt of Saudi Arabia
1
Arab Spring
Bookmark
E-Mail Me
The Classics
The O Club
Rantburg Store
The Bloids
The Never-ending Story
Thugburg
Gulf War I
The Way We Were
Bio
Merry-Go-Blog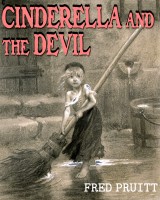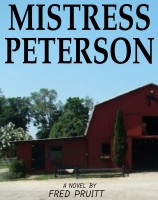 On Sale now!


A multi-volume chronology and reference guide set detailing three years of the Mexican Drug War between 2010 and 2012.

Rantburg.com and borderlandbeat.com correspondent and author Chris Covert presents his first non-fiction work detailing the drug and gang related violence in Mexico.

Chris gives us Mexican press dispatches of drug and gang war violence over three years, presented in a multi volume set intended to chronicle the death, violence and mayhem which has dominated Mexico for six years.
Click here for more information


Meet the Mods
In no particular order...


Steve White
Seafarious
tu3031
badanov
sherry
ryuge
GolfBravoUSMC
Bright Pebbles
trailing wife
Gloria
Fred
Besoeker
Glenmore
Frank G
3dc
Skidmark



Better than the average link...



Rantburg was assembled from recycled algorithms in the United States of America. No trees were destroyed in the production of this weblog. We did hurt some, though. Sorry.
18.232.127.73

Help keep the Burg running! Paypal: