Africa Horn
'Dispute' over leading Sudan's governing body dominated talks
[ENGLISH.ALARABIYA.NET] A "dispute" over who should lead Sudan's new governing body was the key sticking point in overnight talks between army rulers and protesters, a protest leader said Monday.

The latest negotiations started Sunday evening following international pressure to install a civilian-led administration, a key demand of thousands of demonstrators who have spent weeks camped outside Khartoum's army headquarters.

Meetings in the early hours of Monday ended without agreement, but the ruling military council announced the talks would resume Monday evening.

A prominent protest leader who was involved in the Sunday night talks said they had revolved around who would lead the new governing body.

"The dispute over the presidency of the sovereign council and participation between the civilian and military still exists," said Satea al-Haj, from the umbrella protest movement the Alliance for Freedom and Change.

The Alliance, which led the nationwide campaign that toppled longtime autocrat Omar al-Bashir

Head of the National Congress Party. He came to power in 1989 when he, as a brigadier in the Sudanese army, led a group of officers in a bloodless military coup that ousted the government of Prime Minister Sadiq al-Mahdi and eventually appointed himself president-for-life. He has fallen out with his Islamic mentor, Hasan al-Turabi, tried to impose shariah on the Christian and animist south, resulting in its secessesion, and attempted to Arabize Darfur by unleashing the barbaric Janjaweed on it. Sudan's potential prosperity has been pissed away in warfare that has left as many as 400,000 people dead and 2.5 million displaced. Omar has been indicted for genocide by the International Criminal Court but nothing is expected to come of it.
last month, has been at loggerheads with the military over the makeup of the new body, set to rule Sudan for a three-year transitional period.

"The military council is still insisting that the president of the sovereign council should be from the military," he said. "They are justifying it by saying the country faces security threats."

The protest movement insists that the head of the body should be a civilian and that the council should have a majority of civilian members, a demand backed by major world powers, al-Haj said.

"The international community and the African Union


...a union consisting of 53 African states, most run by dictators of one flavor or another. The only all-African state not in the AU is Morocco. Established in 2002, the AU is the successor to the Organisation of African Unity (OAU), which was even less successful...


will not accept to deal with a military government," he added. "The people (of Sudan) also want a civilian government."

However,


it was a brave man who first ate an oyster...


he said Sunday night's talks were "positive" overall, and the ruling military council has said they will resume at 9:00 PM (1900 GMT).

Military council spokesperson Lieutenant General Shamseddine Kabbashi said the "structure of the sovereign authority" had been discussed during the night and that a "final deal" would be agreed later on Monday.

Previous rounds of talks have seen the generals and protest leaders agreed on key issues including a three-year transition period and the creation of a 300-member parliament dominated by

politician

s from the protesters' umbrella group.

The new governing council is expected to form a transitional civilian government, which would then prepare for the first post-Bashir election following the three-year transitional period.
Posted by: Fred || 05/21/2019 00:00 || Comments || Link || E-Mail|| [6467 views] Top|| File under: Govt of Sudan
Arabia
Al Jazeera suspends two journalists over Holocaust report
[DAWN] Qatar

...an emirate on the east coast of the Arabian Peninsula. It sits on some really productive gas and oil deposits, which produces the highest per capita income in the world. They piss it all away on religion, financing the Moslem Brotherhood and several al-Qaeda affiliates. Home of nutbag holy manYusuf al-Qaradawi...
i state-funded broadcaster Al Jazeera suspended two journalists on Sunday over a video they produced claiming the extent of the Holocaust was being misrepresented by Jews.

The clip, posted by Al Jazeera's online AJ+ Arabic service, claimed "the narrative" that the Nazis killed six million Jews was "adopted by the Zionist movement".

Images of the persecution of European Jews living under Nazi rule, as well as photographs of those killed, were overlayed with narration asking "why is there a focus only on them?" The video said that "along with others, the Jews faced a policy of systematic persecution which culminated in the Final Solution".

But the clip went on to suggest that because of the Jewish community's access to "financial resources (and) media institutions", it was able to "put a special spotlight" on the suffering of the Jews.


Posted by: Fred || 05/21/2019 00:00 || Comments || Link || E-Mail|| [6469 views] Top|| File under: Govt of Qatar (MB)
Britain
Britain accused of creating secret torture policy where 'benefits justify accepting risks'
[RT] The UK government has been accused of developing a secret policy that allows ministers to break the law by authorizing intelligence-sharing with allies where there is a serious risk of torture of detainees.

Ministry of Defence (MoD) documents released under a freedom of information request, dated November 2018, have revealed a provision that allows cabinet ministers to pass on information that could lead to abuse of detainees, according to the Times. The UK government denies any wrongdoing.
Posted by: Skidmark || 05/21/2019 08:27 || Comments || Link || E-Mail|| [6538 views] Top|| File under:
Cyber
The rules of warfare are changing
[Dhaka Tribune] Governments are becoming more and more reliant on digital technology, making them more vulnerable to cyber attacks. In 2007, Estonia was attacked by pro-Russian hackers who crippled government servers, causing havoc. Cyber attacks in Ukraine targeted the country's electricity grid, while Iran's nuclear power plants were infected by malware that could have led to a nuclear meltdown.

In the US, President Trump recently declared a "national emergency" to recognize the threat to US computer networks from "foreign adversaries."

Politically-motivated cyber attacks are becoming increasingly commonplace, but unlike traditional warfare between two or more states, cyber warfare can be launched by groups of individuals.

On occasion, the state is actually caught in the crosshairs of competing hacking groups.

This doesn't mean that states don't actively prepare for such attacks. British defense officials have said they're prepared to conduct cyber attacks against Moscow's power grid, should Russia decide to launch an offensive.

In most cases, cyber warfare operations have been conducted in the background, designed as scare tactics or displays of power.

But the blending of traditional warfare and cyber warfare seems inevitable, and a recent incident added a new dimension.


Posted by: Fred || 05/21/2019 00:00 || Comments || Link || E-Mail|| [6507 views] Top|| File under:
The Grand Turk
Turkish opposition slams Erdogan's Justice and Development Party for elections 'injustice'
[ENGLISH.ALARABIYA.NET] Leader of the Ottoman Turkish Felicity Party Temel Karamollaoglu criticized a member of President Sultan Recep Tayyip Erdogan the First

... Turkey's version of Mohammed Morsi but they voted him back in so they deserve him. It's a sin, a shame, and a felony to insult the president of Turkey...
's party, the Justice and Development Party (AKP), after the latter was seen in a video calling for protecting "the thief" in reference to Erdogan's candidate for Istanbul's mayoralty, Binali Yildirim.

In February, AKP's Mehmet Ali Yetis'in, head of the Camliyayla District, called on supporters to stand by Yildirim who is being described as a "thief."

"They've reached the extent of permitting corruption. I wonder how can a municipality head of a district affiliated with a political party come out and say: I will protect the thief," Karamollaoglu said.

"In this case, this man must be immediately excluded because you must not harbor thieves. They're in a very bad position, and they do not know how to get out of this dilemma," he added.

According to the Ottoman Turkish daily newspaper Sozcu, Mehmet Ali told supporters they "have two options," to either stand with the candidate of those who "betrayed the state" or stand by their candidate, in reference to Yildirim, "who is being called a thief."

"My friends, I say instead of standing by those who betrayed the state, we must stand by the thief whom we know well. In case we lose, God forbid, the price will be high, and we cannot afford it," Mehmet Ali said.

Temel Karamollaoglu said that 90 percent of the friends who established the Justice and Development Party (AKP) have left it because of injustice.

"They say there was no justice anymore, and no place for counsel. Competencies were no longer prioritized, and the difference in points of view was not welcomed," Karamollaoglu said in a video posted on the Felicity Party's official Twitter page.


Ottoman Turkish President Recep Tayyip Erdogan appointed Istanbul Chief Public Prosecutor's wife Cigdem Ucar as a member in the board of the directors of the Savings Deposit Insurance Fund (TMSF), according to Sozcu newspaper.

The daily added that the decision was taken eight days after The Sick Man of Europe Turkey


...the only place on the face of the earth that misses the Ottoman Empire....


's top election body ordered a re-run of the Istanbul mayoral vote.

The re-run was decided after Ucar's husband, Ismail, led 32 investigations on allegations of irregularities in Istanbul municipality's elections.

He also summoned more than 100 polling station officials for questioning.

The main opposition secularist Republican People's Party won the mayoralty elections in both Ankara and Istanbul, however, Erdogan has refused the results and called for a re-run.


Posted by: Fred || 05/21/2019 00:00 || Comments || Link || E-Mail|| [6510 views] Top|| File under: Sublime Porte
Home Front: Politix
Kirsten Gillibrand Pledges to Release All Illegal Aliens Claiming Asylum into U.S. Communities
[Breitbart] Sen. Kirsten Gillibrand (D-NY), who is running in the 2020 Democrat presidential primary, pledged to enact an open border policy on Sunday, saying that she would release all border crossers and illegal aliens into American communities so long as they claim they are seeking asylum.
During an interview on CBS's Face The Nation, Sen. Kirsten Gillibrand said, as president, she would end the detention of all border crossers and illegal aliens, instead, releasing every foreign national arriving at the U.S.-Mexico border into American communities if they are claiming asylum.

"As president of the United States, I would not fund any for-profit prisons, I would not lock up these families, I would have a humane immigration policy where people … would have lawyers and have a proper asylum process," Gillibrand said.

"I wouldn't keep them in detention at all," Gillibrand continued. "I wouldn't … as president of the United States, I wouldn't use the detention system at all … if someone is seeking asylum, I would assign them a lawyer."
Posted by: Skidmark || 05/21/2019 02:19 || Comments || Link || E-Mail|| [6514 views] Top|| File under:
India-Pakistan
Govt asked to officialy observe Al-Quds Day, make Palestine part of curriculum
[DAWN] Leaders of various political and religious parties on Sunday passed a consensus resolution calling upon the government to observe al-Quds Day at an official level and revise the existing curricula by making the Paleostine issue a part of textbooks.

The resolution was passed after representatives and leaders of parties spoke at length at the al-Quds conference organised by the Paleostine Foundation Pakistain here.

Jamaat-e-Islami
...The Islamic Society, founded in 1941 in Lahore by Maulana Sayyid Abul Ala Maududi, aka The Great Apostosizer. The Jamaat opposed the independence of Bangladesh but has operated an independent branch there since 1975. It maintains close ties with international Mohammedan groups such as the Moslem Brotherhood. the Taliban, and al-Qaeda. The Jamaat's objectives are the establishment of a pure Islamic state, governed by Sharia law. It is distinguished by its xenophobia, and its opposition to Westernization, capitalism, socialism, secularism, and liberalist social mores...
chief Senator Sirajul Haq

...current head of the Pak Jamaat-e-Islami. Siraj was born in 1962 and entered politics shortly after that...
said supporting the struggle of Paleostinians was a part of faith of Pak

Moslem

s. He added that many nations across the world were backing the Paleostinians for the sake of humanity.
Posted by: Fred || 05/21/2019 00:00 || Comments || Link || E-Mail|| [6484 views] Top|| File under: Jamaat-e-Islami
Over Rs18bn paid to tribals for damaged properties
[DAWN] Compensation amounting millions of rupees has been distributed among the people whose properties were destroyed in the five tribal districts in former Fata during years of conflict while thousands of other families await validation of their claims.


What's the payout from al-Qaeda and the Pak Taliban been?


Under Citizen Losses Compensation Programme (CLCP), of the total 111,824 houses damaged in conflict in the tribal districts, about 72,000 have been verified by the official steering committees in these five districts. Survey for verification and validation of the damaged properties is still in progress in the affected districts.

Cheques amounting to Rs18.4 billion have been distributed among the affected people according to a CLCP release. The remaining 39,582 claims have yet to be validated for possible compensation. Request for Rs1.094 billion has been forwarded to the provincial finance department for further release to deputy commissioners of the respective tribal districts.


Posted by: Fred || 05/21/2019 00:00 || Comments || Link || E-Mail|| [6469 views] Top|| File under: Govt of Pakistan
Link Dr Aafia Siddiqui to case of Pakistanis languishing in foreign jails: SC
[DAWN] The Supreme Court on Monday ordered to club a petition seeking the repatriation of Dr
Aafia Siddiqui


...American-educated Pak cognitive neuroscientist who was convicted of assault with intent to murder her U.S. interrogators in Afghanistan. In September 2010, she was sentenced to 86 years in jug after a three-ring trial. Siddiqui, using the alias Fahrem or Feriel Shahin, was one of six alleged al-Qaeda members who bought $19 million worth of blood diamonds in Liberia immediately prior to 9-11-01. Since her incarceration Paks have taken her to their heart and periodically erupt into demonstrations, while the government tries to find somebody to swap for her...


‐ a neurologist languishing in a United States jail on charges of trying to kill US agents and military officers in Afghanistan ‐ with a petition seeking repatriation of Paks incarcerated
Drop the rosco, Muggsy, or you're one with the ages!
abroad.

Dr Fauzia Siddiqui, sister of Dr Aafia, had moved the court in 2018 requesting it to order the government to formulate a comprehensive policy for protecting fundamental rights of Paks detained abroad.

During today's hearing of the case, Justice Sheikh Azmat Saeed, while heading a three-judge bench, remarked that the issue of Dr Aafia be raised along with that of other Paks languishing in jails overseas as [approaching the matter in this way] may yield results.


Posted by: Fred || 05/21/2019 00:00 || Comments || Link || E-Mail|| [6503 views] Top|| File under: Govt of Pakistan
Iraq
Powerful Iraqi group says they will remain part of 'axis of resistance' despite foreign pressure
[ALMASDARNEWS] The Secretary-General of Harakat al-Nujaba, Akram al-Kaabi, said last week that Iraq will remain part of the "axis of resistance" despite foreign-led initiatives to detach the Iraqi society from the regional developments.

"Our enemies want Iraq to be an apathetic society and not react to what is happening in our region. This goes against our beliefs," al-Kaabi stated, as Press TV reported.

Al-Kaabi stressed that based on Islamic beliefs, Iraq cannot be separated from the greater

Moslem

world and the regional "resistance axis".

"Major organizations affiliated with the Zionists, the United States and the Saudis are managing a media war against the resistance and are seeking to target our youth and our moral values," he added.

The Harakat al-Nujaba chief added that it was unfortunate that some of Iraq's elites and leaders had been influenced by this foreign-backed trend.

"If our positions are based on the enemy's media objectives, this will surely deviate us," he noted.

Al-Kaabi made these comments shortly after U.S. Secretary of State Mike Pompeo visited Baghdad to discuss the ongoing situation with Iran.

In addition to being one of the most powerful paramilitaries in Iraq, Harakat al-Nujaba is also a close ally to Iran. They have both fought alongside one another inside Iraq and Syria.


Posted by: Fred || 05/21/2019 00:00 || Comments || Link || E-Mail|| [6508 views] Top|| File under: Govt of Iran Proxies
Israel-Palestine-Jordan
Israeli researchers develop multi-purpose robot drone
[ALMASDARNEWS] Israeli researchers have developed a first-of-its-kind robot drone capable of driving, flying and crawling quickly, Israel's Ben-Gurion University (BGU) reported on Monday.

The robot, called the Flying Star, was developed by the Bio-Inspired and Medical Robotics Lab at the BGU.

The combination of flight and car-like driving, by controlling the angle of the motors' hinges, allows the robot to take advantages of both modes.

Thus, the robot moves from a 55-degree configuration to a full sprawl mode, allowing it to cross distances and obstacles in various ways that cannot be crossed only by flying or driving.

The robot also adjusts its width to crawl or run across surfaces, climb large obstacles and crawl into a tunnel or narrow openings.

The researchers said that the uniqueness of the Flying Star is that it is driven on the ground with the same motors that run its propellers, giving it a ground travel speed of up to 2.6 meters per second and a very high push capability.

Combined with low energy consumption by the usage of the same motors, the robot is suitable for a variety of purposes, such as the delivery service.

It can quickly fly to a target zone and then drive by using its wheels safely and quietly to reach the recipient's doorstep.

In search and rescue missions, the robot can fly over debris and penetrate small openings in search of survivors, where an ordinary unmanned aerial vehicles can't reach.

The robot may also be used in agriculture, maintenance, cleaning, filming, entertainment, law enforcement and anti-terrorism.

The researchers plan to develop the robot in various sizes, from tens of centimeters to meters, to suit for different applications.


Posted by: Fred || 05/21/2019 00:00 || Comments || Link || E-Mail|| [6499 views] Top|| File under:
Palestinians to shun US-led economic conference, prelude to Trump peace plan
[ENGLISH.ALARABIYA.NET] Paleostinians will stay away from a US-led conference in Bahrain next month that the Trump administration has cast as an overture to its own plan for peace between them and Israel, a Paleostinian cabinet minister said on Monday.

Washington announced the conference on Sunday, describing it as an opportunity to drum up international investment for the Israeli-occupied West Bank and the

Gazoo

Strip.

The Paleostinians, who have boycotted the Trump administration since it recognized Jerusalem as Israel's capital in December 2017, have shown little interest in discussing a plan on which they had no input and that they anticipate will fall far short of their core demands.


Hokay. Status quo and more settlements, cockroaches


Paleostinian Prime Minister Mohammad Shtayyeh said on Monday that his government had not been consulted on the June 25-26 gathering in Manama.

After the cabinet met, Ahmed Majdalani, the social development minister and a member of the Paleostine Liberation Organization executive committee, said: "There will be no Paleostinian participation in the Manama workshop".

"Any Paleostinian who would take part would be nothing but a collaborator for the Americans and Israel," he said.


Posted by: Fred || 05/21/2019 00:00 || Comments || Link || E-Mail|| [6497 views] Top|| File under: PLO
Syria-Lebanon-Iran
Iran slams 'genocidal taunts' by US, increases uranium stockpiles
[Aljazeera] A top Iranian official has called on the United States to address Tehran with respect, not with a threat of war, a day after US President Donald Trump issued an ominous warning to Tehran on Twitter.

The war of words on Monday came as the semi-official Tasnim news agency announced Iran has , in line with an earlier decision to scale back some of its commitments under the 2015 nuclear deal.

"Iranians have stood tall for millennia while aggressors all gone. Economic terrorism and genocidal taunts won't 'end Iran'," Mohammad Javad Zarif, Iran's foreign minister, wrote on Twitter.

"Never threaten an Iranian. Try respect - it works!" he added.

The riposte followed a Twitter post by Trump, who told Iran not to threaten the US.

"If Iran wants to fight, that will be the official end of Iran. Never threaten the United States again," he wrote on Sunday, without clarifying what threats he meant.

Trump doubled down on Monday, saying Iran would be met with "great force" if it attempted anything against US interests in the Middle East. But while arguing that Tehran had been very hostile towards Washington, the US president told reporters as he departed the White House that he was still willing to have talks with Iran "when they're ready".

Hours later, Iranian President Hassan Rouhani said he favoured talks and diplomacy but not under the existing conditions.
Posted by: Besoeker || 05/21/2019 00:00 || Comments || Link || E-Mail|| [6474 views] Top|| File under: Govt of Iran
Trump team to brief Congress on Iran; Dems seek counterpoint
WASHINGTON (AP) ‐ As questions mount over President Donald Trump's tough talk on Iran, top national security officials are heading to Capitol Hill to brief Congress. But skeptical Democrats have asked for a second opinion.

The competing closed-door sessions Tuesday, unusual and potentially polarizing, come after weeks of escalating tensions in the Persian Gulf that have raised alarms over a possible military confrontation with Iran. Lawmakers are warning the Trump administration it cannot take the country into war without approval from Congress, and the back-to-back briefings show the wariness among Democrats, and some Republicans, over the White House's sudden policy shifts in the Middle East.

Trump, veering between bombast and conciliation in his quest to contain Iran, threatened Monday to meet provocations by Iran with "great force," but also said he's willing to negotiate.

"We'll see what happens," Trump told reporters Monday as he left the White House for a campaign rally. He said Iran has been "very hostile."

"We have no indication that anything's happened or will happened, but if it does, it will be met, obviously, with great force," Trump said. "We'll have no choice."

Trump said while there are no talks with Iran he still wants to hear from them, "if they're ready."
Posted by: Besoeker || 05/21/2019 00:00 || Comments || Link || E-Mail|| [6468 views] Top|| File under: Govt of Iran
Syrian Foreign Ministry denies use of chemical weapons in HTS-held Kabani
[ALMASDARNEWS] Media reports about the alleged use of chemical weapons by the Syrian army in the Kabani settlement in northern Latakia are fake, the Syrian Foreign Ministry said in a statement.

"The Foreign and Expatriates Ministry reaffirms the statement of the General Command of the Army and Armed Forces which denied these claims and affirmed that they are completely baseless, noting that Syria had cooperated fully with the Organization for the Prohibition of Chemical Weapons (OPCW) which declared Syria free of chemical weapons," the statement said, as cited by the Syrian Arab News Agency (SANA).

According to the document, "Syria has never used such weapons before" and will "not use them now, as it does not possess such weapons in the first place, and it considers the use of toxic weapons contradictory to its moral and international obligations."

The Syrian Foreign Ministry pointed out that "such recurring, hollow, barefaced media fabrications will not dissuade Syria from fighting terrorism until security and safety are restored across the country."

The Syrian army command earlier refuted information spread by

snuffies

that government troops used chemical weapons in the Kabani settlement located in the northern part of Latakia province. "Terrorist groups and some of their affiliated media outlets are reporting false news about the use of chemical weapons by the Syrian Arab Army in Kabani town in Latakia countryside, the way they always do after every defeat," a military source said, as cited by SANA.

On May 17, Russia's Center for Reconciliation of the Opposing Sides in Syria warned that

snuffies

from the Jabhat al-Nusra


...formally Jabhat an-Nusrah li-Ahli al-Sham (Support Front for the People of the Levant), also known as al-Qaeda in the Levant. They aim to establish a pan-Arab caliphate. Not the same one as the Islamic State, though .. ...


group (outlawed in Russia) were getting ready to stage provocations in the northern de-escalation zone in order to blame the Syrian Army for using chemical weapons.


Posted by: Fred || 05/21/2019 00:00 || Comments || Link || E-Mail|| [6478 views] Top|| File under: al-Nusra
British special forces join US strike group against Iran
[ALMASDARNEWS] British Special Forces have flown to the Middle East in the framework of a top-secret mission to rebuff possible Iranian attacks on merchant ships, according to The Sun.

Members of the elite Special Boat Service are reported to have joined UK registered oil tankers heading towards the Persian Gulf, subsequently to be tasked with monitoring Iranian military activity in the vicinity of Qesham Island, home to the country's naval gunboats, the paper reports.

Once the two SBS crews have passed through the Strait of Hormuz, reports claim Royal Navy Merlin helicopters operating out of Oman will airlift them off the vessels.

The UK Ministry of Defence declined to respond when contacted by The Sun Online, with a

front man

stating they never comment about the Special Forces.

The alleged military move comes shortly after the USS Abraham Lincoln aircraft carrier strike group arrived for patrols in the Arabian Sea.

The US has already deployed the aircraft carrier and B-52 bombers to the Persian Gulf to counter alleged threats from Tehran, with the US planning to deploy as many as 120,000 troops to the Middle East should Iran attack American forces, a report claimed this week.

However,


Caliphornia hasn't yet slid into the ocean, no matter how hard it's tried...


US President Donald Trump


...New York real estate developer, described by Dems as illiterate, racist, misogynistic, and what ever other unpleasant descriptions they can think of, elected by the rest of us as 45th President of the United States...


is said to be increasingly favoring direct talk with Tehran as the best way forward, in a bid to comply with his long-standing pledge to withdraw the US from costly foreign wars, reports Washington Post.

Trump had campaigned on avoiding overseas conflicts, but also on taking a tougher line on Iran.

The Washington Post quoted a senior administration official as saying the US President is growing frustrated with what he sees as warlike planning generated by hawkish advisers.


Posted by: Fred || 05/21/2019 00:00 || Comments || Link || E-Mail|| [6493 views] Top|| File under: Govt of Iran
Top Trump administration officials to brief Senate, House on Iran on Tuesday
[ENGLISH.ALARABIYA.NET] Top officials from President Donald Trump


...New York real estate developer, described by Dems as illiterate, racist, misogynistic, and what ever other unpleasant descriptions they can think of, elected by the rest of us as 45th President of the United States...


's administration will brief the US Senate and House of Representatives about Iran on Tuesday afternoon, Congressional aides said, after

politician

s clamored for more information about the tension between the two countries.

The briefers will be Secretary of State Mike Pompeo, Acting Secretary of Defense Patrick Shanahan, Joint Chiefs of Staff Chairman General Joseph Dunford and an unnamed representative of the intelligence community, Congressional aides said.

Aides had said last week that a Senate briefing was set for Tuesday, but details of the House meeting had not been made final. Trump threatened Iran in a tweet on Sunday, raising concerns about a potential US-Iran conflict at a time when tensions between Washington and Tehran have risen.

Concern also rose after a rocket was fired on Sunday into the Iraqi capital Baghdad's heavily fortified Green Zone, which houses government buildings and diplomatic missions, falling near the US Embassy but causing no casualties.
Posted by: Fred || 05/21/2019 00:00 || Comments || Link || E-Mail|| [6470 views] Top|| File under: Govt of Iran
Who's in the News
28
[untagged]
8
Govt of Iran
3
Houthis
3
Sublime Porte
3
Govt of Pakistan
2
al-Shabaab (AQ)
2
al-Nusra
1
Hezbollah
1
Salafists
1
Commies
1
Govt of Qatar (MB)
1
Jamaat-e-Islami
1
Islamic State
1
Govt of Sudan
1
Govt of Iran Proxies
1
Moslem Colonists
1
PLO
Bookmark
E-Mail Me
The Classics
The O Club
Rantburg Store
The Bloids
The Never-ending Story
Thugburg
Gulf War I
The Way We Were
Bio
Merry-Go-Blog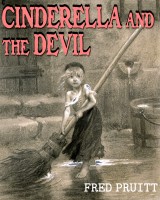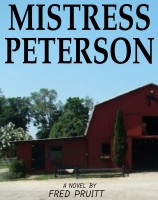 On Sale now!


A multi-volume chronology and reference guide set detailing three years of the Mexican Drug War between 2010 and 2012.

Rantburg.com and borderlandbeat.com correspondent and author Chris Covert presents his first non-fiction work detailing the drug and gang related violence in Mexico.

Chris gives us Mexican press dispatches of drug and gang war violence over three years, presented in a multi volume set intended to chronicle the death, violence and mayhem which has dominated Mexico for six years.
Click here for more information


Meet the Mods
In no particular order...


Steve White
Seafarious
Pappy
lotp
Scooter McGruder
john frum
tu3031
badanov
sherry
ryuge
GolfBravoUSMC
Bright Pebbles
trailing wife
Gloria
Fred
Besoeker
Glenmore
Frank G
3dc
Skidmark
Alaska Paul



Better than the average link...



Rantburg was assembled from recycled algorithms in the United States of America. No trees were destroyed in the production of this weblog. We did hurt some, though. Sorry.
3.229.124.74

Help keep the Burg running! Paypal: