Africa Horn
Sudan army rulers say talks with protesters to resume Sunday
[ENGLISH.ALARABIYA.NET] Sudan's army rulers announced talks will resume with protest leaders Sunday, four days after the generals suspended negotiations on implementing a civilian rule in the country.

"The Transitional Military Council announces the resumption of negotiations with the Alliance for Freedom and Change on Sunday at the presidential palace," the ruling army council said in a Saturday statement.

Representatives from the UN, African Union


...a union consisting of 53 African states, most run by dictators of one flavor or another. The only all-African state not in the AU is Morocco. Established in 2002, the AU is the successor to the Organisation of African Unity (OAU), which was even less successful...


and European powers "called for an immediate resumption of talks" between the two sides, said Tibor Nagy, the US assistant secretary of state for Africa.

The army last month ousted longtime president Omar al-Bashir

Head of the National Congress Party. He came to power in 1989 when he, as a brigadier in the Sudanese army, led a group of officers in a bloodless military coup that ousted the government of Prime Minister Sadiq al-Mahdi and eventually appointed himself president-for-life. He has fallen out with his Islamic mentor, Hasan al-Turabi, tried to impose shariah on the Christian and animist south, resulting in its secessesion, and attempted to Arabize Darfur by unleashing the barbaric Janjaweed on it. Sudan's potential prosperity has been pissed away in warfare that has left as many as 400,000 people dead and 2.5 million displaced. Omar has been indicted for genocide by the International Criminal Court but nothing is expected to come of it.
after months of mounting protests led by young people that were sparked by the high cost of bread.

Protesters have remained camped out, saying that they want a rapid transition to democracy rather than continued military rule.

The generals and protest leaders had been expected to come to an agreement on Wednesday on the thorniest issue ‐ the make-up of a new body to govern Sudan for three years.

But the head of the military council, Abdel Fattah al-Burhan, early Thursday announced a suspension of talks for 72 hours as he demanded that protesters dismantle roadblocks and open bridges and railway lines connecting the capital.


Posted by: Fred || 05/19/2019 00:00 || Comments || Link || E-Mail|| [81 views] Top|| File under: Govt of Sudan
Africa North
Mubarak remembers: Ashraf Marwan was a double agent and was hanged in Israel
[Jpost] A former Egyptian president has revealed to a Kuwaiti journalist that Abdel Nasser's son-in-law was not a Mossad spy, but had given false information to Israeli intelligence.

Kuwaiti journalist Fajr al-Said tweeted this week that the deposed Egyptian president, Muhammad Hosni El Sayed Mubarak, has confirmed in an interview that Ashraf Marwan was not a spy for Israel, but was in fact a double agent who gave false information to Israeli intelligence and was hanged in the Jewish State.

Mubarak also revealed more details about the Yom Kippur War of 1973.

A-Said interviewed Mubarak for a piece that is expected to be published on Monday in al-Anba, an Arabic-language Kuwaiti daily newspaper.

During the conversation, the former president said, "Ashraf Marwan was not a spy for Israel, it was [Anwar] Sadat who cleared him of all suspicion and said that he was passing false information on to those who believed that they had recruited him."

Mubarak also referred to Iraq's invasion of Kuwait, the consequences of US President Donald Trump


...New York real estate developer, described by Dems as illiterate, racist, misogynistic, and what ever other unpleasant descriptions they can think of, elected by the rest of us as 45th President of the United States...


's 'deal of the century,' the return of the Sinai Peninsula and the peace deal with Israel, and the influence of the United States and Russia on the Middle East.

Marwan was married to Mona Gamal Abdel Nasser, President Gamal Abdel Nasser's daughter. He also served as a close adviser to Sadat. There are several versions of the story about his cooperation with Israel over the years. While some believe he was a spy, others say he was a double agent.

He is believed to have been the individual who passed on the information about Egyptian preparations for the Yom Kippur War to the Jewish state.

On June 27, 2007, Marwan was found dead outside of his apartment in London. It is not clear whether he fell, jumped or was pushed off the apartment's balcony.

Controversy even surrounded his death. While his wife believed the Israeli Mossad murdered her husband, other accounts said he was killed by Egyptian agents for spying for Israel. After his death, Mubarak claimed that the rumors he spied for Israel were a lie.

In 2018, the Netflix film, The film "The Angel," recounted Marwan's story.

Posted by: trailing wife || 05/19/2019 00:00 || Comments || Link || E-Mail|| [154 views] Top|| File under:
Africa Subsaharan
Islamic State in West Africa Forming 'Jihadist Proto-State' in Nigeria
[BREITBART] Members of the Islamic State
...formerly ISIS or ISIL, depending on your preference. Before that al-Qaeda in Iraq, as shaped by Abu Musab Zarqawi. They're very devout, committing every atrocity they can find in the Koran and inventing a few more. They fling Allah around with every other sentence, but to hear the pols talk they're not really Moslems....
West Africa Province (ISWAP), a Boko Haram

... not to be confused with Procol Harum, Harum Scarum, possibly to be confused with Helter Skelter. The Nigerian version of al-Qaeda and the Taliban rolled together and flavored with a smigeon of distinctly Subsaharan ignorance and brutality...
offshoot, are employing their growing power and influence to establish a "jihadist proto-state" in northern Nigeria, a non-governmental organization (NGO) reported this week.

In 2016, Boko Haram split from ISWAP over leadership differences. Unlike Boko Haram, ISWAP has cultivated support among local civilians, allowing the terrorist group to turn the neglected communities into a source of economic aid.

On Thursday, the International Crisis Group (ICG), an NGO committed to preventing and resolving deadly conflicts, reported:

Three years after Boko Haram broke apart [in 2016], one faction, the Islamic State in West Africa Province, is forming a proto-state in northern Nigeria. The state should press its military offensive against the jihadists but also try undercutting their appeal by improving governance and public services.

The crisis in north-eastern Nigeria is about more than the military balance of power, as underscored by the support ISWAP has won by creating a proto-state providing a measure of governance and services. If the Lake Chad states hope to dislodge the group and prevent its expansion, they therefore will have to do more than challenge ISWAP in battle. To make inroads, authorities will need to demonstrate that they can fill gaps in governance and service provision in areas of weaker ISWAP influence.

The Islamic State's (ISIS/

ISIS

) West African wing is reportedly growing stronger and expanding its influence across northern Nigeria, ICG noted, adding:

ISWAP poses a particular challenge to the Lake Chad states because it represents more than aggressive fighters, rumbling pickups with mounted guns or proclamations of the caliphate's rebirth. It is filling a gap left by decades of poor governance and neglect in the region. It has cultivated stronger ties with local residents than Boko Haram ever could by helping recover lost cattle, settling disputes over grazing and fishing rights, fending off rustlers, providing care to expectant mothers in rural areas, and imposing swift if terrible justice upon criminals, sometimes including when they are ISWAP members.

ISWAP is often cruel and arbitrary, even with civilians whose support it ostensibly seeks to gain. But for now, in the eyes of many locals, what it has to offer is often better than what came before.

Despite the growing threat at the hands of ISWAP, Boko Haram appears to remain the most prolific and deadliest group, having killed 20,000 people in the past nine years ending in 2018, the World Health Organization (WHO) reported.

It revealed that the situation of the region as a result of the decade-old crisis led to increased frequency of disease outbreaks.

ISWAP is expanding across Africa's Sahel region
... North Africa's answer to the Pak tribal areas...
as well, where jihadi groups like al-Qaeda have been affiliated with Latin American

narco mob

s seeking to move narcotics into Europe

...also known as Moslem Lebensraum...
and beyond.


Posted by: Fred || 05/19/2019 00:00 || Comments || Link || E-Mail|| [148 views] Top|| File under: Islamic State
Bangladesh
Jamiruddin Sircar: Khaleda hanging between life and death
[Dhaka Tribune] BNP Standing Committee member, Barrister Jamiruddin Sircar said,
the loathesome Khaleda Zia
Three-term PM of Bangla, widow of deceased dictator Ziaur Rahman, head of the Bangla Nationalist Party, an apparent magnet for corruption ...
's health has massively deteriorated over the last week due to unhealthy environment in the jail.

"Khaleda Zia is trapped between life and death. Keeping Khaleda in jail, depriving her of bail, is contrary to the constitution and human rights


One man's rights are another man's existential threat.


, since her conviction in any of the case had not been finally disposed off by the Supreme Court," said the senior BNP leader.

Speaking at a

presser

, he also said: "Due to loneliness and lack of proper treatment, she is suffering from various ailments including heart disease."


"We checked. She doesn't have a heart"


BNP standing committee members arranged the

presser

at its Nayapaltan central office, demanding Khaleda Zia's release from jail, and her proper medical treatment.


She is at serious risk of sudden cardiac arrest, said Sircar, also a former Speaker of parliament.

"The government had assured it would make proper arrangement for Khaleda Zia's treatment, but not enough initiatives were taken yet," he said.

Jamiruddin added: "It is a bad sign that they are not letting Khaleda Zia out for treatment, even in this worsening condition."

BNP Vice Chairman‐and one of Khaleda's personal physicians‐AZM Zahid Hossain, said: "Khaleda Zia is suffering from high blood sugar, measuring from 14 to 18 mmol/L, and always needs to be on insulin. She has a sore tongue, which is not healing due to the high blood sugar.

"Moreover, her left shoulder, and elbow joint have become insensitive," he added.

Zahid Hossain said: "According to her doctors, Khaleda Zia is a special care patient. It is important to ensure all the facilities needed for her personal care."

Khaleda needs immediate medical attention


Posted by: Fred || 05/19/2019 00:00 || Comments || Link || E-Mail|| [128 views] Top|| File under: Govt of Pakistain Proxies
Home Front: WoT
Trump threatens to deport all illegal immigrants
[DAWN] US President Donald Trump


...New York real estate developer, described by Dems as illiterate, racist, misogynistic, and what ever other unpleasant descriptions they can think of, elected by the rest of us as 45th President of the United States...


urged all illegal immigrants colonists on Friday not to make themselves "too comfortable" as they would be leaving soon.

On Thursday, President Trump announced a sweeping immigration proposal that would alter the way legal immigrants colonists are allowed into the US. The plan includes a civics test, a measure that experts said would prevent most applicants from entering the country.

"All people that are illegally coming into the United States now will be removed from our country at a later date as we build up our removal forces and as the laws are changed," he tweeted on Friday. "Please do not make yourselves too comfortable, you will be leaving soon!"'

According to the Washington-based Migration Policy Institute, there are more than 11 million unauthorised immigrants colonists in the United States.

Mostly from Latin American countries, but there are also a sizeable number of Asians, including those from India and Pakistain.

President Trump's statements have irked human and immigrant rights activists who are condemning his administration for waging a war on immigrants colonists. "President Trump is only doubling down in his war on immigrants colonists," said an advocacy group called the Southern Poverty Law Centre, Eleanor Acer of Human Rights First, said: "For the last two years the administration has pushed policy after policy designed to gut the US refugee and asylum systems."


Posted by: Fred || 05/19/2019 00:00 || Comments || Link || E-Mail|| [206 views] Top|| File under:
Palestinian activists don't understand why they can't enter the US
It would take a heart of stone not to laugh.

[IsraelTimes] Hanan Ashrawi is the most recent of at least 3 barred from the United States this year, though the Trump administration has not announced a policy change.

In December 1992, about nine months before the first Paleostinian-Israeli peace accords were signed on the White House lawn, Hanan Ashrawi met with president George H.W. Bush in the Oval Office.

Now, 26 years later, she can't even enter the United States.
Continued on Page 49
Posted by: trailing wife || 05/19/2019 00:00 || Comments || Link || E-Mail|| [224 views] Top|| File under: PLO
India-Pakistan
Police told to ensure security as Naqeeb's father facing life threats
[DAWN] An antiterrorism court has directed the police to ensure security to the father of Naqeebullah Mehsud, who is the complainant in the murder case of the aspiring

Wazoo

model, as he has not been appearing in court to testify against former SSP Rao Anwar and other

coppers

reportedly due to threats to his life.

Rao Anwar, then DSP Qamar Ahmed Sheikh along with their 25 detained and absconding subordinates have been charged with allegedly kidnapping for ransom Naqeeb and three others and killing them in a fake encounter by dubbing them as

snuffies

linked to banned

ISIS

[the Arabic acronym for the

Death Eater

Islamic State
...formerly ISIS or ISIL, depending on your preference. Before that al-Qaeda in Iraq, as shaped by Abu Musab Zarqawi. They're very devout, committing every atrocity they can find in the Koran and inventing a few more. They fling Allah around with every other sentence, but to hear the pols talk they're not really Moslems....
group] and Lashkar-e-Jhangvi

... a 'more violent' offshoot of Sipah-e-Sahaba Pakistain. LeJ's purpose in life is to murder anyone who's not of utmost religious purity, starting with Shiites but including Brelvis, Ahmadis, Christians, Jews, Buddhists, Rosicrucians, and just about anyone else you can think of. They are currently a wholly-owned subsidiary of al-Qaeda ...
, foisting fake recoveries of weapons and explosives and hiding the evidence of the 'fake' encounter.

Know more: Gen Bajwa assures Naqeebullah's father of army's support in quest for justice

The killings that took place on Jan 13, 2018 in Shah Latif Town had sparked a wave of nationwide protests by human rights


When they're defined by the state or an NGO they don't mean much...


activists.

The ATC-II judge, who is conducting the trial in the judicial complex inside the Bloody Karachi


...formerly the capital of Pakistain, now merely its most important port and financial center. It is among the largest cities in the world, with a population of 18 million, most of whom hate each other and many of whom are armed and dangerous...


central prison, was set to record the statement of the complainant, Mohammad Khan, on Thursday, but he did not turn up.

His counsel Salahuddin Ahmed moved an application in court stating that his client was not able to appear before the court to record his statement due to serious threats and mental torture by the companions/sources of accused persons, who had been continuously pressurising the complainant from different sources to not record his testimony in court.

It was stated in the application that the complainant had disclosed his grievances before the court in previous hearings that he, witnesses and his counsel were under serious threat due to influence of the accused persons.

The counsel further stated that earlier the complainant had filed an application under Section 21 (protection to judges, counsel, public prosecutor, witnesses and persons concerned with court proceedings) of the Anti-Terrorism Act, 1997 and the court had issued directions several times to the inspector general of police for ensuring security to the complainant, his witnesses and the counsel.

However,


by candlelight every wench is handsome...


no serious efforts were made for provision of adequate security to them till date, the applicant stated.

Advocate Panhwar requested the judge to adjourn the hearing of the case till the next date with a direction to the IGP to ensure adequate security to him, the complainant and witnesses in the interest of justice.

After hearing arguments from the complainant's counsel, the judge issued a notice to the investigating officer of the case directing him to ensure compliance of the court's directives regarding provision of security to the complainant, the witnesses and his counsel.


Posted by: Fred || 05/19/2019 00:00 || Comments || Link || E-Mail|| [161 views] Top|| File under: Govt of Pakistan
COAS briefed on border fencing, development progress in North Waziristan
[DAWN] Chief of the Army Staff Gen Qamar Javed Bajwa on Saturday visited troops on forward posts along the Pak-Afghan border in Dawa Toi area of North
Wazoo district, where he was briefed on the progress of border fencing, sanitisation operation, socio-economic development projects and rehabilitation of TDPs (Temporarily Dislocated Persons), according to a

blurb

by the Inter-Services Public Relations (ISPR).

The military's media wing said that the COAS appreciated "the high morale of troops and their contributions for bringing about stability to the area".


Posted by: Fred || 05/19/2019 00:00 || Comments || Link || E-Mail|| [70 views] Top|| File under: Govt of Pakistan
Iraq
Bahrain asks its citizens to leave Iran, Iraq "immediately", Exxon evacuates foreign staff
[Jpost] US-allied Bahrain warned its citizens on Saturday against travel to Iraq and Iran and asked those already there to return "immediately" for their safety, state news agency BNA said.

The Bahrain foreign ministry cited, "unstable regional circumstances, dangerous developments and potential threats," according to BNA.

The warning comes amid simmering tensions between the United States and Iran.

Washington on Wednesday pulled non-emergency staff members from its embassy in the Iraqi capital Baghdad out of apparent concern about perceived threats from neighboring Iran, to which Iraqi Shi'ite militias are allied. Earlier on Saturday Exxon evacuated its foreign staff from an Iraqi oilfield.

Exxon Mobil Evacuates Foreign Staff Out Of Iraqi Oilfield

[Jpost] Exxon Mobil has evacuated all its foreign staff members out of Iraq's West Qurna 1 oilfield and is flying them out to Dubai, three sources told

Rooters

on Saturday.

Production at the oilfield was not affected by the evacuation and work there is under way normally and being undertaken by Iraqi engineers, Iraqi oil officials said.

Staff were evacuated over several phases late on Friday and early on Saturday, either straight to Dubai or to the main camp housing foreign oil company employees in Basra province.

Those in the camp are en route to the airport now, the three sources - an employee at a security company contracted by Exxon, an Iraqi oil official, and a staff member of a foreign oil company - said.
Posted by: trailing wife || 05/19/2019 00:00 || Comments || Link || E-Mail|| [105 views] Top|| File under: Govt of Iran Proxies
Israel-Palestine-Jordan
EU to examine hate in Palestinian textbooks
[Ynet] Foreign Affairs representative Mogherini confirms action to be taken following campaign by IMPACT-se, revealing increased incitement to hate, violence in new Palestinian textbooks; 'Incitement to violence is incompatible with promotion of two-state solution'.
Posted by: trailing wife || 05/19/2019 00:00 || Comments || Link || E-Mail|| [138 views] Top|| File under: Palestinian Authority
Syria-Lebanon-Iran
IRGC chief: US will collapse with one strike just like the World Trade Center
[ENGLISH.ALARABIYA.NET]
The head of Iran's Revolutionary Guards said on Saturday that his country is in a full intelligence war with the United States and "enemies of the Islamic Theocratic Republic" which includes cyber and military operations.

"We are in a full intelligence war with the United States and the enemies of the Islamic Theocratic Republic. This war is a combination of psychological warfare, cyber operations, military operations, diplomacy, fear, and intimidation," Major General Hossein Salami, who was named head of the force last month, was quoted as saying by Fars news agency.

Salami also said that the Americans are facing great risks now.

"America has lost its power, and even though they look powerful, they are frail," he said while adding: "In reality America's story is the same as the story of the World Trade Center that collapsed suddenly with one strike.

His comments came just days after he said that the Revolutionary Guards were on the "cusp of a full-scale confrontation with the enemy."


Posted by: Fred || 05/19/2019 00:00 || Comments || Link || E-Mail|| [242 views] Top|| File under: Govt of Iran
Iran warns US: 'Our missiles can reach your ships'
Our missiles can reach their population centers.


[ALMASDARNEWS] A deputy head of Iran's elite Revolutionary Guards said short-range Iranian missiles could reach U.S. warships in the Gulf, and the United States could not afford a new war, the semi-official news agency Fars reported on Friday.

The comments added to days of sabre-rattling between Tehran and Washington, which has tightened sanctions and built up its military presence in the region alleging threats from Iran to its troops and interests.

Iran has accused the United States of "psychological warfare" and Supreme Leader Ayatollah Ali Khamenei said this week Tehran would not negotiate another deal after Washington quit a 2015 pact over Iran's nuclear program.

"Even our short-range missiles can easily reach (U.S.) warships in the Persian Gulf," Mohammad Saleh Jokar, the Guard's deputy for parliamentary affairs, was quoted by Fars as saying.

"America cannot afford the costs of a new war, and the country is in a bad situation in terms of manpower and social conditions," he added.

Separately, a senior Iranian military official accused U.S. President Donald Trump


...New York real estate developer, described by Dems as illiterate, racist, misogynistic, and what ever other unpleasant descriptions they can think of, elected by the rest of us as 45th President of the United States...


of dishonesty, the semi-official news agency Mehr reported on Friday.

Trump has said publicly he wants to pursue a diplomatic route after withdrawing from the 2015 deal and moving to cut off all Iranian oil exports this month.

"The actions of American leaders in exerting pressure and launching sanctions ... while speaking of talks, is like holding a gun at someone and asking for friendship and negotiations," said Rasoul Sanai-Rad, a political deputy of the armed forces' command, Mehr reported.

"The behavior of American leaders is a political game which consists of threats and pressure while showing a willingness to negotiate in order to present a peaceful image of themselves and fool public opinion," Sanai-Rad added.
Posted by: Fred || 05/19/2019 00:00 || Comments || Link || E-Mail|| [222 views] Top|| File under: Govt of Iran
Iran FM discounts prospect of war with US
[DAWN] Iran's foreign minister Saturday discounted the prospect of a new war in the region because Tehran opposed it and no party was under the "illusion" the Islamic republic could be confronted.

Tensions between Washington and Tehran have been on the rise as the United States has deployed a carrier group and B-52 bombers over what it termed Iranian "threats".

"We are certain... there will not be a war since neither we want a war nor does anyone have the illusion they can confront Iran in the region," Mohammad Javad Zarif told state-run news agency


...and if you can't trust the state-run news agency who can you believe?...


IRNA at the end of a visit to China.



The Chihuahuas are sure getting yappy. Nervous much?
Posted by: Fred || 05/19/2019 00:00 || Comments || Link || E-Mail|| [82 views] Top|| File under: Govt of Iran
Who's in the News
24
[untagged]
8
Islamic State
5
Commies
3
Govt of Pakistan
3
Govt of Iran
1
Govt of Iran Proxies
1
Govt of Pakistain Proxies
1
Fatah
1
Govt of Sudan
1
Govt of Syria
1
Baloch Liberation Army
1
Narcos
1
Palestinian Authority
1
PLO
1
Sublime Porte
Bookmark
E-Mail Me
The Classics
The O Club
Rantburg Store
The Bloids
The Never-ending Story
Thugburg
Gulf War I
The Way We Were
Bio
Merry-Go-Blog
Hair Through the Ages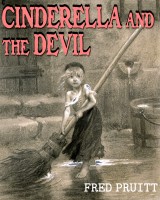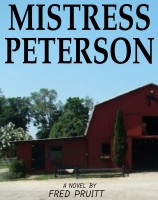 On Sale now!


A multi-volume chronology and reference guide set detailing three years of the Mexican Drug War between 2010 and 2012.

Rantburg.com and borderlandbeat.com correspondent and author Chris Covert presents his first non-fiction work detailing the drug and gang related violence in Mexico.

Chris gives us Mexican press dispatches of drug and gang war violence over three years, presented in a multi volume set intended to chronicle the death, violence and mayhem which has dominated Mexico for six years.
Click here for more information


Meet the Mods
In no particular order...


Steve White
Seafarious
Pappy
lotp
Scooter McGruder
john frum
tu3031
badanov
sherry
ryuge
GolfBravoUSMC
Bright Pebbles
trailing wife
Gloria
Fred
Besoeker
Glenmore
Frank G
3dc
Skidmark
Alaska Paul



Better than the average link...



Rantburg was assembled from recycled algorithms in the United States of America. No trees were destroyed in the production of this weblog. We did hurt some, though. Sorry.
3.218.67.1