Arabia
Kuwait Says Risk of War in the Region Is High, Calls for Unity
[AAWSAT] Kuwaiti National Assembly Speaker Marzouq al-Ghanim said on Thursday that the risks of war in the region were "very high," taking into consideration the arrival of US military troops to the waters of the Gulf to face Iran.

Following a secret meeting called for by the Kuwaiti National Assembly to discuss with the government the current regional challenges, Ghanim said in a press statement that the Kuwaiti government was expecting war to erupt in the Gulf.

The Speaker said that based on information revealed by the concerned ministers, the possibility was unfortunately high as the situation was alarming and going out of control.

Calling on the need to abide by the instructions of Kuwaiti Emir Sheikh Sabah al-Ahmad al-Jaber Al Sabah, Ghanim urged Kuwaitis to maintain unity in face of challenges ahead.
Posted by: Fred || 05/18/2019 00:00 || Comments || Link || E-Mail|| [6475 views] Top|| File under:
Europe
BDS is Antisemitic Rules German Bundestag In Landmark Vote
[Jpost] In a landmark vote the German Bundestag ruled on Friday that the anti-Israel Boycott, Divestment and Sanctions (BDS) movement is antisemitic, calling on German Federal offices and bodies not to collaborate in any way with events that advocate to boycott or delegitimize the Jewish state.

Prime Minister Benjamin Netanyahu congratulated the Bundestag on its "important decision to recognize BDS as an anti-Semitic movement and that it is forbidden to support it."

"I particularly appreciate the Bundestag's call on Germany to stop funding organizations that work against the existence of the State of Israel," Netanyahu said, "I hope this decision will lead to concrete action and I call on other countries to adopt similar legislation."


Concrete action? Aye, there's the rub.

Israel's Ambassador to Germany Jeremy Issacharoff tweeted,"The Bundestag has just adopted a Resolution condemning BDS and Anti-Semitism by a wide margin. We welcome this initiative by its sponsors. It has broader European significance given that BDS makes no attempt to build coexistence and peace between Israel and all of its neighbors."

The resolution was initiated by the governing Christian Democratic Union (CDU), the Social Democratic Party (SPD),


...their think tank is in the habit of of supporting official Iranian Holocaust deniers and blackballing anyone who supports Israel, but please don't notice that at this particularly happy moment...

the Green Party and the Free Democratic Party (FDP).

The motion, termed "Resisting the BDS movement decisively ‐ fighting antisemitism," calls on the government to "not provide premises and facilities under the administration of the Bundestag to organizations that express themselves in antisemitic terms or question Israel's right to exist."

In practicality, the motion is being understood as recognizing that Israel represents the Jewish people and is the home of the Jewish collective, therefore delegitimizing Israel is considered antisemitism.
Posted by: trailing wife || 05/18/2019 00:00 || Comments || Link || E-Mail|| [6508 views] Top|| File under:
Belgium Jewish museum killer transferred to France over 2013 Syria kidnappings
[IsraelTimes] French jihadist, who killed four people in 2014 anti-Semitic rampage, is accused of acting as jailer to 4 French journalists taken hostage in Aleppo.

Belgian authorities have transferred Mehdi Nemmouche,


...the fatherless Algerian-Frenchman who spent his childhood between foster homes and jail before turning to radical Islam. He is linked to Salim Benghalem, the leader of the Buttes-Chaumont terrorist network and France's chief ISIS recruiter, as well as several other significant personages in our archives. Mr. Nemmouche is said to be the first foreign fighter to return to stage a terror attack on European soil for his 2014 attack on the Jewish Museum of Brussels...

the French jihadist who killed four people at a Jewish museum in 2014, to

Gay Paree

for questioning over his suspected role in the kidnapping of four journalists in Syria in 2013, a legal source said Friday.

Nemmouche, 34, was sentenced to life in prison in March for the anti-Semitic rampage in Brussels, when he

bumped off

two Israeli tourists, a French volunteer and a young Belgian employee.

The museum attack came after his return from Syria's battlefields, where Nemmouche is accused of acting as the jailer of four French journalists taken hostage by jihadists in the northern city of Aleppo in 2013.

During his Brussels trial two of the journalists testified they had no doubt Nemmouche was one of their captors.

He was brought to

La Belle France

on Wednesday and is being held at the Meaux-Chauconin prison east of

Gay Paree

, the legal source said, confirming a report in French magazine L'Express.

Nemmouche and Nacer Bendrer, his accomplice in the museum attack, were already expected to serve their sentences in

La Belle France

.

Even before the Brussels trial a French judge had summoned Nemmouche to

La Belle France

for questioning about the kidnapping, but he had refused to speak.

The journalists were held by the Islamic State
...formerly ISIS or ISIL, depending on your preference. Before that al-Qaeda in Iraq, as shaped by Abu Musab Zarqawi. They're very devout, committing every atrocity they can find in the Koran and inventing a few more. They fling Allah around with every other sentence, but to hear the pols talk they're not really Moslems....
group in Aleppo for 13 months until their release in April 2014, when they were found blindfolded and with their hands bound in the no-man's land on the border between Syria and The Sick Man of Europe Turkey


...Qatar's colony in Asia Minor....


Nicolas Henin, one of the kidnapped journalists, described Nemmouche in a magazine article later that year as "a self-centered fantasist for whom jihad was finally an excuse to satisfy his morbid thirst for notoriety. A young man lost and perverse."
Posted by: trailing wife || 05/18/2019 00:00 || Comments || Link || E-Mail|| [6515 views] Top|| File under: Islamic State
Pope Tawadros inaugurates church in German city of Bitburg
Interesting. Enough Egyptian Christians have migrated to Europe to necessitate formal churches for them.

[AlAhram] Pope Tawadros II of Alexandria and Patriarch of St. Mark Diocese inaugurated on Friday Saint Athanasius the Apostle Church in Bitburg, a city in Germany, in the state of Rhineland-Palatinate approximately 25 km northwest of Trier and 50 km northeast of Luxembourg city.

On Thursday the pope left the Swiss city of Zurich for Germany at the end of a three-day pastoral trip.

During his trip to Switzerland

...home of the Helvetians, famous for cheese, watches, yodeling, and William Tell...
, he inaugurated a church in Zurich and performed pastoral activities as well.
Posted by: trailing wife || 05/18/2019 00:00 || Comments || Link || E-Mail|| [6495 views] Top|| File under:
Sweden to host international meeting on ISIS tribunal
"Let's put the cart before the horse, because this time we are wise enough to make it work."

[Rudaw] Sweden will host an international meeting on June 3 aimed at setting up a tribunal to judge

faceless myrmidons

who fought with the Islamic State
...formerly ISIS or ISIL, depending on your preference. Before that al-Qaeda in Iraq, as shaped by Abu Musab Zarqawi. They're very devout, committing every atrocity they can find in the Koran and inventing a few more. They fling Allah around with every other sentence, but to hear the pols talk they're not really Moslems....
(ISIS) group in Syria and Iraq, the government said Thursday.

The tribunal would preferably be set up somewhere in the Middle East, Sweden's Minister for Home Affairs Mikael Damberg told AFP.

He said he believed a tribunal based closer to the region would have an easier time processing cases and securing convictions than countries such as Sweden and

Britannia

.

"A regional mechanism would be closer to both evidence and witness testimony, which could increase the number of convictions," Damberg said.

Damberg said several countries were looking into the matter, and therefore the Swedish government believed the time was right to host a meeting of experts and state officials to exchange knowledge and gauge whether it would be possible to move forward jointly.

Damberg said the Netherlands,

Britannia

,

La Belle France

and Belgium all planned to attend the Stockholm meeting.

The specific type of crimes the tribunal could pursue would be left up to the attending parties to discuss, and Sweden had actively chosen not to present its own model at this stage, Damberg said.

He conceded that the creation of a tribunal was still far off and the road ahead would be complex.

He noted that normally, a legal mechanism would be developed with the affected country ‐ but a cooperation with the Syrian regime appeared out of the question.

"Neither Sweden nor any country I've spoken with have any interest in having a collaboration with the Assad regime. That makes the situation more complicated," Damberg said.

Posted by: trailing wife || 05/18/2019 00:00 || Comments || Link || E-Mail|| [6524 views] Top|| File under: Islamic State
Home Front: WoT
Trump Plans To Invoke Insurrection Act To Boot Illegal Immigrants
[DAILYCALLER] President Donald Trump


...New York real estate developer, described by Dems as illiterate, racist, misogynistic, and what ever other unpleasant descriptions they can think of, elected by the rest of us as 45th President of the United States...


is planning on using the Insurrection Act to remove illegal immigrants colonists from the United States, The Daily Caller has learned.

According to multiple senior administration officials, the president intends to invoke the "tremendous powers" of the act to remove illegal immigrants colonists from the country.

"We're doing the Insurrection Act," one official said.

Under the Insurrection Act of 1807, the president has the authority to use the National Guard and military in order to combat "unlawful obstruction or rebellion" within U.S. borders. The act was last invoked in 1992 by George H.W. Bush to quell the Los Angeles riots, and was also used by Eisenhower in 1957 to enforce school desegregation in the south.

An official expressed concerns that Trump's use of the act's powers would face legal challenges, pointing to the lawsuits against the president's travel ban from majority-

Moslem

countries. However,


women are made to be loved, not understood...


as the official noted, the travel ban ultimately prevailed in the Supreme Court.

In addition to the Insurrection Act, the president is also considering declaring the country full and insisting that the U.S. can no longer handle the massive influx of illegal immigrants colonists. 2019 is currently on pace to reach the highest levels of illegal immigration in a decade.

"If you take a ship and it holds 1,000 people maximum ‐ one more person and the ship is going to collapse," the official explained. "The country is full."

"Our hospitals are full, our detention centers are full," they added.

ICE facilities were forced to release 100,000 illegal immigrants colonists in the first three months of 2019 because of overcrowding in detention centers.



Posted by: Fred || 05/18/2019 00:00 || Comments || Link || E-Mail|| [6487 views] Top|| File under:
India-Pakistan
Judge confirms Trump associate Felix Sater aka Mikhailovich Sheferovsky gave feds Osama bin Laden's number
[Politico] Felix Sater, who became an FBI informant after pleading guilty in a 1998 fraud scheme, later helped drive talks for a potential Trump Tower Moscow.

A federal judge has confirmed for the first time that Felix Sater, a former Donald Trump business associate who drove Trump Tower Moscow negotiations during the 2016 election, helped the U.S. government track down Osama bin Laden.

During a hearing on Thursday in the Eastern District of New York ‐ held as part of a lawsuit brought by First Look Media to unseal records related to Sater's longtime cooperation with the government on various national security issues ‐ Judge I. Leo Glasser said the media group already knew all of the "very interesting and dangerous things" Sater had done through his decade as an FBI informant.

"He cooperated," Glasser said. "And you know what he did over the 10, 11 years, because you told me that you know. He provided the telephone number of Osama bin Laden. He has done an awful lot of very interesting and dangerous things."

The detail is just another bizarre side plot that has emerged over the two-plus years that federal investigators, lawmakers and journalists have tried to uncover every detail about possible interactions between the Trump campaign and Russian intermediaries during the 2016 election. The probes have put spotlights on a cast of figures in Trump's extended orbit, many of whom possess unusual backgrounds.

Sater was pulled into the public eye because of his role in trying to build a Trump Tower in Moscow. The deliberations have been of interest to investigators for two reasons. One, they occurred as the Kremlin was orchestrating an extensive campaign to interfere in the U.S. presidential election. And two, Trump's personal attorney Michael Cohen later lied to Congress about how deep into campaign season the negotiations lasted.



Felix Sater BIO at Wiki.
Posted by: Besoeker || 05/18/2019 01:58 || Comments || Link || E-Mail|| [6469 views] Top|| File under: al-Qaeda
Iraq
German, Dutch soldiers likely to resume training missions in Iraq soon – reports
"On the off chance those stupid Americans aren't dramatizing themselves, the Iranian catspaws will attack them, not us. So no worries."

[Rudaw] Germany wants to quickly resume its military training mission in Iraq by Monday and the Netherlands will likely resume its training program this weekend, the government officials in each country have told media.

Dutch Defense Minister Ank Bijleveld and Foreign Affairs Minister Stef Blok told the Lower House of Representatives in a letter that they "expect" to "resume" the training of soldiers in Iraq, the Dutch daily De Telegraaf published on Thursday.

"The government as always keeps a close watch on the situation and continuously assesses whether the training provided by the Dutch military is safe. The safety of our people is above everything else," the ministers said.

The Netherlands maintains a few soldiers in Baghdad and more than 50 in Erbil as part of the US-led Global Coalition to Defeat ISIS. Its military like Germany's, as part of NATO


...the North Atlantic Treaty Organization. A collection of multinational and multilingual and multicultural armed forces, all of differing capabilities, working toward a common goal by pulling in different directions...


, also works with that training mission for Iraqi Security Forces, including the Kurdistan Region's Peshmerga.

Germany announced it was suspending its training mission for Iraqi and Peshmerga soldiers on Wednesday, citing a "crisis" between the United States and Iran in the country. The Netherlands cited similar reasons for suspending its training on the same day.

Die Zeit, a German newspaper, reported on Thursday that the Defense Ministry in Berlin was re-evaluating the security situation in Iraq in coordination with coalition partners and unnamed ministry officials want to quickly resume their military training mission.

It added that Germany's military should restart its training mission this weekend or by Monday.

Germany has about 100 soldiers in Erbil and 60 more in Taji, north of Baghdad.

While the United States chose to pull non-essential babus government employees from its consulate in Erbil and embassy in Baghdad, neither European nation opted for that route.

The German consulate in Erbil tweeted on Thursday: "GermanyInKRI is continuing the Consulate's regular business. Regarding the Bundeswehr, the Ministry of Defense

front man

clarified that the Bundeswehr has not left Iraq. They are merely staying inside the camp because of Coalition forces security advice."

While Deputy Head of Mission for the Netherlands in Iraq Eric Stratling tweeted on the same day: "Contrary to media reports, the Dutch Embassy in Baghdad and the Consulate-General in Erbil are not evacuating. Also, the Dutch trainers of the anti-ISIS coalition are just complying with increased security measures by the coalition leadership and will resume training asap."

Peshmerga Chief of Staff Jabar Yawar said on Friday the Kurdish forces would welcome the return of "many types of training including for urban warfare and demining."

"We have benefited from them a lot," he told Rudaw English. "They are more experienced. They have experienced trainers in all sectors of warfare."

The world is not safe from ISIS extremism, Yawar explained: "

ISIS

is a threat still to all over the world, not just Kurdistan.

ISIS

persists as a terrorist group in the world."
Posted by: trailing wife || 05/18/2019 00:00 || Comments || Link || E-Mail|| [6491 views] Top|| File under: Govt of Iran Proxies
Israel-Palestine-Jordan
Gaza border protest cancelled due to high temperatures, Ramadan fast
[IsraelTimes] More than 100,000 pray peacefully at al-Aqsa mosque on Temple Mount in Jerusalem for second Friday of Ramadan;

Hamas, the braying voice of Islamic Resistance®,

believed trying to calm situation.
Hundreds of

coppers

were working on Friday to maintain public order, direct traffic and ensure safety, a police spokesperson

blurb

reported.

Israeli security officers arranged shuttle services to allow worshipers easy access to the

Moslem

holy site and handed Paleostinians greeting cards wishing them a happy Ramadan.
Posted by: trailing wife || 05/18/2019 00:00 || Comments || Link || E-Mail|| [6517 views] Top|| File under: Hamas
Syria-Lebanon-Iran
Iranian troops have made no movements towards US forces in Syria
[ALMASDARNEWS] The Iranian forces in Syria have not made any threatening movements towards the U.S.-led Coalition, a source from the Syrian Arab Army (SAA) told A-Masdar last night.

According to the source, the Iranian troops have remained in the same area they were previously deployed to in eastern (Deir Ezzor) and northern Syria (southern Aleppo).

When asked about the situation at the border, the Syrian Army source said there has been no increased Iranian or Iraqi presence, nor has there been any military movements in this region.

He would add that the U.S. claims of an 'imminent' attack by the Iranian forces are highly exaggerated as many of these groups affiliated with Hashd Al-Sha'abi (Popular Mobilization Units) in Iraq have made similar threats over the last two years.

These threats by the Hashd Al-Sha'abi groups are often nothing more than some demand that the U.S. forces leave Iraq or else they would force them to withdraw.

Furthermore, it was Hashd Al-Sha'abi who said the U.S. and their proxy rebel forces were planning on launching an offensive in eastern Syria to capture the border city of Albukamal.

The claim alleged that the U.S. forces were seeking to block Iran's access to the international highway, as they were planning on using it to evade sanctions.
Posted by: Fred || 05/18/2019 03:58 || Comments || Link || E-Mail|| [6485 views] Top|| File under: Govt of Iran
Iran warns it is 'on the cusp' of war with America in fiery new sabre-rattling address
[SUN] The tough-talking firebrand said: "We are on the cusp of a full-scale confrontation with the enemy.

"This moment in history, because the enemy has stepped into the field of confrontation with us with all the possible capacity, is the most decisive moment of the Islamic revolution."

And Iran's defence minister doubled-down on the tough talk by saying his country's military would defeat any US-Israel alliance.

"Iran has the highest level of defence-military preparedness to confront any type of threat and excessive demands," Amir Hatami told the Islamic Republic News Agency.

A senior Iranian official also told Reuters that Tehran was ready for any possible scenario from "confrontation to diplomacy" but the US could not afford another war in the Middle East.

Israel has vowed stand alongside the United States to confront Iran, said Prime Minister Benjamin Netanyahu.
Posted by: Besoeker || 05/18/2019 00:00 || Comments || Link || E-Mail|| [6491 views] Top|| File under: Govt of Iran
Iran tells Middle East militias: prepare for proxy war
[THEGUARDIAN] Iran's most prominent military leader has recently met Iraqi militias in Baghdad and told them to "prepare for proxy war", the Guardian has learned.


"We go to the mattresses!"


Two senior intelligence sources said that Qassem Suleimani

, leader of Iran's powerful Quds force, summoned the militias under Tehran's influence three weeks ago, amid a heightened state of tension in the region. The move to mobilise Iran's regional allies is understood to have triggered fears in the US that Washington's interests in the Middle East are facing a pressing threat. The UK raised its threat levels for British troops in Iraq on Thursday.

While Suleimani has met regularly with leaders of Iraq's myriad Shia groups over the past five years, the nature and tone of this gathering was different. "It wasn't quite a call to arms, but it wasn't far off," one source said.

The meeting has led to a frenzy of diplomatic activity between US, British and Iraqi officials who are trying to banish the spectre of

festivities

between Tehran and Washington and who now fear that Iraq could become an arena for conflict.


Posted by: Fred || 05/18/2019 00:00 || Comments || Link || E-Mail|| [6511 views] Top|| File under: Govt of Iran
Who's in the News
34
[untagged]
7
Islamic State
5
Govt of Iran
3
al-Nusra
3
Commies
2
Tin Hat Dictators, Presidents for Life,
2
Govt of Iran Proxies
2
Govt of Pakistan
1
Govt of Saudi Arabia
1
Govt of Syria
1
Hamas
1
Govt of Pakistain Proxies
1
Narcos
1
al-Qaeda
Bookmark
E-Mail Me
The Classics
The O Club
Rantburg Store
The Bloids
The Never-ending Story
Thugburg
Gulf War I
The Way We Were
Bio
Merry-Go-Blog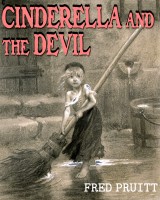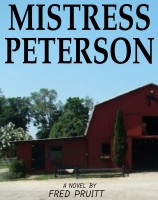 On Sale now!


A multi-volume chronology and reference guide set detailing three years of the Mexican Drug War between 2010 and 2012.

Rantburg.com and borderlandbeat.com correspondent and author Chris Covert presents his first non-fiction work detailing the drug and gang related violence in Mexico.

Chris gives us Mexican press dispatches of drug and gang war violence over three years, presented in a multi volume set intended to chronicle the death, violence and mayhem which has dominated Mexico for six years.
Click here for more information


Meet the Mods
In no particular order...


Steve White
Seafarious
Pappy
lotp
Scooter McGruder
john frum
tu3031
badanov
sherry
ryuge
GolfBravoUSMC
Bright Pebbles
trailing wife
Gloria
Fred
Besoeker
Glenmore
Frank G
3dc
Skidmark
Alaska Paul



Better than the average link...



Rantburg was assembled from recycled algorithms in the United States of America. No trees were destroyed in the production of this weblog. We did hurt some, though. Sorry.
44.200.30.73

Help keep the Burg running! Paypal: