Africa North
Al-Sarraj says things won't be the same as they were before Haftar's attack on Tripoli
[Libya Observer] The Head of the Presidential Council Fayez al-Sarraj said Thursday that post-April 04 situation is going to be completely different from before it, referring to the date of the kickoff of Khalifa Haftar


...Self-proclaimed Field Marshal, served in the Libyan army under Muammar Qadaffy, and took part in the coup that brought Qadaffy to power in 1969. He became a prisoner of war in Chad in 1987. While held prisoner, he and his fellow officers formed a group hoping to overthrow Qadaffy. He was released around 1990 in a deal with the United States government and spent nearly two decades in the United States, gaining US citizenship. In 1993, while living in the United States, he was convicted in absentia of crimes against the Jamahiriya and sentenced to death. Haftar held a senior position in the anti-Qadaffy forces in the 2011 Libyan Civil War. In 2014 he was commander of the Libyan Army when the General National Congress (GNC) refused to give up power in accordance with its term of office. Haftar launched a campaign against the GNC and its Islamic fundamentalist allies. His campaign allowed elections to take place to replace the GNC, but then developed into a civil war. Guess you can't win them all...


's attack on Tripoli


...a confusing city, one end of which is located in Lebanon and the other end of which is the capital of Libya. Its chief distinction is being mentioned in the Marine Hymn...


In a meeting with his cabinet in Tripoli, al-Sarraj said the Presidential Council did not finish off the political process but on the contrary, it called for it, however; Haftar destroyed it and damaged the social fabric in Libya among other things.

"Any talks about ceasefire in Tripoli is tied to the immediate pullout of Haftar's attacking forces and their return to their previous positions." al-Sarraj remarked.

He hailed the forces under his government's command for defending the civil state and said things on the ground point to a great advantage for the Libyan Army forces under his government's command.

"The government officials must go on media to speak loudly and clearly about their stance toward the offensive against Tripoli. I have seen some hesitation by some regarding this point." al-Sarraj added, saying: "it's a shame that our young men are dying on the frontlines and we are lacking courage to go on TV and name things in black and white."


Posted by: Fred || 05/06/2019 00:00 || Comments || Link || E-Mail|| [10794 views] Top|| File under: Arab Spring
Arabia
Qatar will not grant visas to its 'enemies'
[DAWN] Qatar will not grant visas to those it considers "enemies", the secretary-general of the National Tourism Council said in reference to Egyptians seeking to enter the country amid an ongoing political rift.

Saudi Arabia, the United Arab Emirates, Bahrain and Egypt cut diplomatic and trade ties with Qatar in 2017, accusing it of supporting terrorism. Doha denies the allegation.

While citizens from the three Gulf states were recalled to their home countries due to the rift, Egyptians, who make up the largest Arab minority in Qatar, have remained and make up a sizable portion of the tiny but wealthy country's workforce.


Posted by: Fred || 05/06/2019 00:00 || Comments || Link || E-Mail|| [10793 views] Top|| File under: Govt of Qatar (MB)
China-Japan-Koreas
Japan not taking in refugees; says it must look after its citizens first

"I would say that before accepting immigrants or refugees we need to have more activities by women, by elderly people and we must raise (the) birth rate. There are many things that we should do before accepting immigrants"

— Prime Minister Shinzo Abe

[FOXNEWS] Japan's prime minister said Tuesday that his nation needs to attend to its own demographic challenges posed by falling birth rates and an aging population before opening its doors to refugees.

Prime Minister Shinzo Abe announced at the U.N. General Assembly that Japan is ramping up assistance in response to the exodus of refugees to Europe from the Middle East and Africa.

He said Japan will provide $1.5 billion in emergency aid for refugees and for stabilization of communities facing upheaval. But speaking to reporters later Tuesday he poured cold water on the idea of Japan opening its doors to those fleeing.

He said Japan first needed to attend to domestic challenges which he proposes to tackle under a revamped economic policy that aims to boost GDP to a post-war record level, while bolstering the social security system to support families.

"As an issue of demography, I would say that before accepting immigrants or refugees we need to have more activities by women, by elderly people and we must raise (the) birth rate. There are many things that we should do before accepting immigrants," Abe told a news conference, according to the official translation of his comments.

He added that Japan would "discharge our own responsibility" in addressing the refugee crisis, which he described as helping to improve conditions that cause the exodus.
Posted by: Fred || 05/06/2019 00:00 || Comments || Link || E-Mail|| [10793 views] Top|| File under: Moslem Colonists
Home Front: WoT
Muslim American Society says 'disturbing' video of children wasn't vetted
[WASHINGTONTIMES] A video showing children speaking in Arabic about sacrifice and chopping off heads wasn't vetted before being posted on the Facebook page for the

Moslem

American Society's Philadelphia chapter, and it does not represent their values, the executive director of the national group said Sunday.


E pur si muove.


Executive Director Ayman Hammous said the

Moslem

American Society learned of the content of the video after the Middle East Media Research Institute posted a translation Friday. The society issued a statement calling the video "disturbing" and condemning the words used in it.


But obviously it was a kiddy school presentation. What are they teaching at the school? They didn't get that from passing gypsies or hobos.


"It does not represent our understanding of Islam, nor the understanding of the mainstream

Moslem

community," Hammous said in an interview Sunday.


Whose does it represent then? Obviously the kids'.


In the two-minute video from an April event, two

maidens of tender years

are shown reading. One says, "We will sacrifice our souls without hesitation, we will chop off their heads" and liberate the al-Aqsa Mosque in Jerusalem.


Yep. That's pretty much my understanding of Islam.




The amusing thing being that Israel is demonstrating the value of such pledges right now, and apparently will demonstrate it even more obviously in the hours and possibly days to come.
Posted by: Fred || 05/06/2019 00:00 || Comments || Link || E-Mail|| [10796 views] Top|| File under: Moslem Colonists
India-Pakistan
Strategies being devised to make vaccinations mandatory
[DAWN] On Thursday, the Senate Standing Committee on National Health Services (NHS) called the Prime Minister's Focal Person on Polio, Babar Bin Atta, for a detailed briefing on the sharp rise in polio

...Poliomyelitis is a disease caused by infection with the poliovirus. Between 1840 and the 1950s, polio was a worldwide epidemic. Since the development of polio vaccines the disease has been largely wiped out in the civilized world. However, since the vaccine is known to make Moslem pee-pees shrink and renders females sterile, bookish, and unsubmissive it is not widely used by the turban and automatic weapons set...


vaccination refusals after the disinformation campaign in Beautiful Downtown Peshawar

...capital of Khyber Pakhtunkhwa administrative and economic hub for the Federally Administered Tribal Areas of Pakistan. Peshawar is situated near the eastern end of the Khyber Pass, convenient to the Pak-Afghan border. Peshawar has evolved into one of Pakistan's most ethnically and linguistically diverse cities, which means lots of gunfire.
The committee has sought the briefing as part of its effort to play a greater role in eradicating polio in the country. During it's session earlier this week, Senator Ayesha Raza Farooq ‐ the focal person on polio under the PML-N, noted that 10 polio cases have already been reported in country halfway through the year.

It should be mandatory to vaccinate children at birth, she suggested, adding that a "polio card should be required for school admissions so people ensure their children are vaccinated".

Senator Farooq added that she had moved The Compulsory Vaccination and Protection of Health Workers Bill 2019, which she had initiated in 2015 and had been passed unanimously in the Senate but lapsed in the National Assembly.

The committee agreed that school admissions should be linked to completing necessary vaccinations, and the aforementioned bill will be approved at its next meeting after incorporating amendments from members or the government. Special Assistant to the Prime Minister on NHS Dr Zafar Mirza also endorsed the bill, agreeing that stringent measures are needed to make vaccinations mandatory.

An Afternoon with Robert F. Kennedy Jr. and the Texas Anti-Vaccine Movement


Posted by: Fred || 05/06/2019 00:00 || Comments || Link || E-Mail|| [10794 views] Top|| File under: Govt of Pakistan
EPI head sacked
[DAWN] Ministry of National Health Services (NHS) has dismissed the head of Expanded Programme on Immunisation (EPI) Dr Saqlain Gilani.

Gilani was suspended after a team of National Accountability Bureau (NAB) recovered Rs18 million during a raid on his house in December 2018.

"He was enjugged
Don't shoot, coppers! I'm comin' out!
by NAB after his bail was cancelled by the Islamabad High Court. During custody suspect opted for plea bargain and surrendered all amount, recovered from his house, due to which he was released by the Accountability Court.

As plea bargain was proof that suspect was involved in the crime so it was decided to dismiss him from the service," An official of ministry, requesting not to be quoted, said.

During raid, conducted by Rawalpindi Branch of anti-corruption watchdog, cash amount including $9,000, local currency and other foreign currencies were also recovered. It was believed that the amount was taken by the suspect as kickback from a company which got contract for EPI campaign.


Posted by: Fred || 05/06/2019 00:00 || Comments || Link || E-Mail|| [10793 views] Top|| File under: Govt of Pakistan
Israel-Palestine-Jordan
Netanyahu vows 'massive strikes' in response to Gaza rocket barrages
[DAWN] Israeli Prime Minister Benjamin Netanyahu vowed on Sunday to continue "massive strikes" in response to rocket fire from the

Gazoo

Strip as a deadly escalation entered a second day, sparking fears of wider violence.


Just admit they made a mistake and reestablish control over Gaza.




They don't really want it. Though perhaps this will persuade them it is worth facing the world's whining about evil Zionist colonialism and such.

Gazook authorities reported six Paleostinians killed, including at least two

turban

s, by Israeli strikes in the latest round of fighting that began on Saturday as

Death Eaters

fired hundreds of rockets into Israel.

But Israel disputed their account of the deaths of a pregnant mother and her baby, blaming errant

Hamas, always the voice of sweet reason,

fire.

One 58-year-old Israeli man was killed overnight by a rocket strike on the city of Ashkelon near the

Gazoo

border, Israeli police and medics said.

"I instructed the [military] this morning to continue its massive strikes on terror elements in the

Gazoo

Strip," Netanyahu said at the start of a cabinet meeting.

He said he had also ordered "tanks, artillery and infantry forces" to reinforce troops already deployed near

Gazoo

.

The flare-up came as Hamas, the Islamist movement that rules the blockaded enclave, sought further concessions from Israel under a fragile months-old ceasefire.

Israel said its strikes were in response to Hamas and Islamic Jihad


...created after many members of the Egyptian Moslem Brotherhood decided the organization was becoming too moderate. Operations were conducted out of Egypt until 1981 when the group was exiled after the assassination of President Anwar Sadat. They worked out of Gaza until they were exiled to Lebanon in 1987, where they clove tightly to Hezbollah. In 1989 they moved to Damascus, where they remain a subsidiary of Hezbollah...


firing 450 rockets or mortars across the border since Saturday, with Israeli air defences intercepting more than 150.


Posted by: Fred || 05/06/2019 00:00 || Comments || Link || E-Mail|| [10793 views] Top|| File under: Hamas
Amidror: Iran behind the Gaza escalation
[JPost] "Why did the Islamic Jihad do this?" former national security adviser asks. "The answer is again and again and again - Iran."

Iran, through Islamic Jihad - its proxy in Gaza - is behind the current escalation in the South, former national security advisor Yaakov Amidror said on Sunday.

Amidror, in a conversation with The Israel Project, traced the current round of massive rocket fire on Israel to Friday, when AN Islamic Jihad SNIPER fired on Israeli soldiers patrolling the Gaza border, wounding two officers. Israel responded and killed two Hamas men, and then the rocket barrage began from Gaza.

What made Friday's shooting on the IDF patrol interesting, Amidror said, was that it took place precisely when Hamas and Islamic Jihad leaders were in Cairo putting the finishing touches on an agreement drawn up by Egypt that was designed to ease the tension in the South.

But while its leaders were in Cairo, Islamic Jihad fired on the soldiers. At first, the organization tried to deny responsibility for the attack.

"Why did the Islamic Jihad do this?" Amidror asked. "The answer is again and again and again - Iran."

Islamic Jihad, unlike Hamas, is a completely owned and operated Iranian subsidiary, Amidror said. "It was established by Iran, financed by Iran, and does what Iran wants it to do."

Iran's interest, Amidror said, is for Israel to embark on another major operation in Gaza, freeing up Tehran to do what it wants unhindered in Syria. The Iranian idea, he said, is that "Israel will be busy focusing on Gaza and not have enough energy to deal with the building up of an independent war machine in Syria."

Iranian pressure, Amidror hinted, is the only explanation for why Islamic Jihad would fire on an IDF patrol while its leaders were in Cairo talking about an arrangement with Israel.

Hamas, Amidror said, was "dragged" into the current escalation by Islamic Jihad. He added that whatever is agreed upon in Cairo -whatever arrangements are reached regarding fishing rights, the economy and the transfer of Qatari funds - "at the end of the day, it will be destroyed by Islamic Jihad if Hamas does not take control and do what it should as an organization that is in control of the Gaza Strip."
Posted by: Frank G || 05/06/2019 00:00 || Comments || Link || E-Mail|| [10793 views] Top|| File under: Govt of Iran Proxies
Sri Lanka
200 Muslim clerics among 600 foreigners expelled by Sri Lanka for 'overstay'
[DAWN] Sri Lanka expelled over 600 foreign nationals, including around 200

Moslem

holy man

s, since the Easter

suicide kaboom

s blamed on a local

murderous Moslem

group, a minister told AFP on Sunday.

Home Affairs Minister Vajira Abeywardena said the

holy man

s had entered the country legally, but amid a security crackdown after the attacks, were found to have overstayed their visas, for which fines were imposed and they were expelled from the island.

"Considering the current situation in the country, we have reviewed the visas system and took a decision to tighten visa restrictions for religious teachers," Abeywardena said.

"Out of those who were sent out, about 200 were Islamic preachers."

The Easter Sunday bombings that killed 257 people and

maimed

nearly 500 were led by a local

holy man

who is known to have travelled to neighbouring India and had made contact with

turbans

there.

The minister did not give the nationalities of those who have been expelled, but police have said many foreigners who have overstayed their visas since the Easter attacks were from Bangladesh, India, Maldives and Pakistain.

"There are religious institutions which have been getting down foreign preachers for decades," Abeywardena said.

"We have no issues with them, but there are some which mushroomed recently. We will pay more attention to them."

The minister said the government was overhauling the country's visa policy following fears that foreign

holy man

s could radicalise locals for a repeat of the April 21

suicide kaboom

s, which targeted three Christian churches and three luxury hotels.

Sri Lanka has imposed a state of emergency since the attacks and given wide powers to troops and police to arrest and detain suspects for long periods.


Posted by: Fred || 05/06/2019 00:00 || Comments || Link || E-Mail|| [10793 views] Top|| File under: Salafists
Who's in the News
25
[untagged]
6
Hamas
6
Taliban
4
Arab Spring
4
Govt of Pakistan
3
Islamic State
3
Moslem Colonists
2
Commies
2
Govt of Iran
2
Salafists
1
Sublime Porte
1
Govt of Iran Proxies
1
Govt of Qatar (MB)
1
al-Nusra
1
Muslim Brotherhood
Bookmark
E-Mail Me
The Classics
The O Club
Rantburg Store
The Bloids
The Never-ending Story
Thugburg
Gulf War I
The Way We Were
Bio
Merry-Go-Blog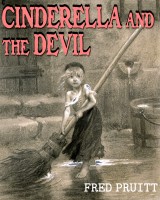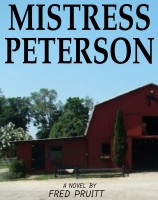 On Sale now!


A multi-volume chronology and reference guide set detailing three years of the Mexican Drug War between 2010 and 2012.

Rantburg.com and borderlandbeat.com correspondent and author Chris Covert presents his first non-fiction work detailing the drug and gang related violence in Mexico.

Chris gives us Mexican press dispatches of drug and gang war violence over three years, presented in a multi volume set intended to chronicle the death, violence and mayhem which has dominated Mexico for six years.
Click here for more information


Meet the Mods
In no particular order...


Steve White
Seafarious
tu3031
badanov
sherry
ryuge
GolfBravoUSMC
Bright Pebbles
trailing wife
Gloria
Fred
Besoeker
Glenmore
Frank G
3dc
Skidmark



Better than the average link...



Rantburg was assembled from recycled algorithms in the United States of America. No trees were destroyed in the production of this weblog. We did hurt some, though. Sorry.
3.236.65.63

Help keep the Burg running! Paypal: