Africa Horn
Sudan faces fuel crisis and worsening cash crunch
[ENGLISH.ALARABIYA.NET] Sudan is facing a pre-Ramadan fuel crisis and a worsening cash crunch less than a month after president Omar al-Bashir

Head of the National Congress Party. He came to power in 1989 when he, as a brigadier in the Sudanese army, led a group of officers in a bloodless military coup that ousted the government of Prime Minister Sadiq al-Mahdi and eventually appointed himself president-for-life. He has fallen out with his Islamic mentor, Hasan al-Turabi, tried to impose shariah on the Christian and animist south, resulting in its secessesion, and attempted to Arabize Darfur by unleashing the barbaric Janjaweed on it. Sudan's potential prosperity has been pissed away in warfare that has left as many as 400,000 people dead and 2.5 million displaced. Omar has been indicted for genocide by the International Criminal Court but nothing is expected to come of it.
was ousted following protests sparked by bread and fuel shortages.

Cars queued at almost every petrol station in Khartoum on Saturday as motorists waited for fuel for several hours. Soldiers manned the stations to ensure order.

The crisis, along with a cash shortage and electricity outages, pose challenges to the country's ruling Transitional Military Council (TMC), set up after generals deposed Bashir and tossed in the slammer
Maw! They're comin' to get me, Maw!
him on April 11.

The TMC is locked in a standoff with the opposition over who will control a proposed joint civilian-military body to oversee the country until elections can be held. Protests have continued in a bid to push the council to cede power to civilians.

At least a dozen ATMs in a commercial area in central Khartoum had no cash, and dozens of people lined up at those still dispensing money. A

Rooters

witness counted 88 customers in one line on a main road in central Khartoum.

Queues had previously been shorter and more ATMs held cash.

"I am searching since the morning for an ATM to withdraw cash from," said Ahmed Yassin, 52. "I have been standing in line for three hours and I must withdraw so that I can buy Ramadan needs for my family," he added.

One banking employee, who declined to be named, said most ATMs held no cash.

Most Sudanese employees get paid near the beginning of the month, and consumer spending often increases during the Islamic month of Ramadan, likely to begin on May 6, contributing to the liquidity crisis.
"Say what you want about Bashir, but the trains ran on time"
"We don't have trains"
"Well, OK, but at least he looked snappy in those ginormous shoulder boards"


Posted by: Fred || 05/05/2019 00:00 || Comments || Link || E-Mail|| [6466 views] Top|| File under: Govt of Sudan
Arabia
US State Dept OKs nearly $6 bln in weapons sales to Bahrain, UAE
[ENGLISH.ALARABIYA.NET] The US State Department has approved a possible $6 billion worth of weapons sales to Bahrain and the United Arab Emirates in three separate packages, the Pentagon said on Friday after notifying Congress of the certification.

In April, the US moved ahead with part of a THAAD missile defense system sale to the Kingdom.

In one of the notifications sent to Congress on Friday, Bahrain could potentially buy various Patriot missile systems and related support and equipment for an estimated cost of $2.48 billion. That potential Bahraini deal included 36 Patriot MIM-104E Guidance Enhanced Missiles known as GEM-T, an upgrade that can shoot down aircraft and cruise missiles.

In a separate State Department notification sent to Congress, Bahrain was also given the nod for various weapons to support its F-16 Block 70/F-16V aircraft fleet for an estimated cost of $750 million. That package included 32 AIM-9X missiles, 20 AGM-84 Block II Harpoon missiles and 100 GBU-39s which are 250-pound small diameter bombs and other munitions.

In a third State Department notification, the United Arab Emirates was given potential approval for $2.73 billion worth of Patriot missiles and related equipment including 452 Patriot Advanced Capability 3 (PAC-3) Missiles Segment Enhanced (MSE) and related equipment.

The Pentagon's Defense Security Cooperation Agency notified Congress of the possible sale. The notification process alerts Congress that a sale to a foreign country has been approved, but it does not indicate that a contract has been signed or negotiations have concluded.

The principal contractors for the sales were Raytheon Co and Lockheed Martin Co.


Oh NOES! Herb!




Posted by: Fred || 05/05/2019 00:00 || Comments || Link || E-Mail|| [6466 views] Top|| File under:
Cyber
Germany shuts down 'Darknet' criminal trading platform, detains three
[ENGLISH.ALARABIYA.NET] German

Sherlocks

have shut down the world's second largest criminal online trading platform and detained three German men suspected of running it, the Frankfurt public prosecutor's office said on Friday.

The online marketplace, named "Wall Street Market", was used to trade drugs, private data, falsified documents and malware and had more than 1.15 million customer accounts and over 5,400 registered sellers, the prosecutor's office said in a statement.

The three men, aged 22, 29 and 31, were detained on April 23-24, it said, adding that Germany's federal criminal investigation office, or Bundeskriminalamt, had secured the platform's server infrastructure.

The men, who

Sherlocks

believe took payments of 2-6 percent of sales made on the platform, were detained after covert operations involving US and Dutch law enforcement agencies, and the European Union

...the successor to the Holy Roman Empire, only without the Hapsburgs and the nifty uniforms and the dancing...


's Europol agency.

Investigators had focused on the three men since March.

Cyber specialists at the Bundeskriminalamt started taking "operational measures" after the suspects switched the platform into maintenance mode on April 23 and started transferring customer funds deposited in the marketplace to themselves, the prosecutor's office said.


Posted by: Fred || 05/05/2019 00:00 || Comments || Link || E-Mail|| [6462 views] Top|| File under:
Europe
German conference on Islamic veil sparks controversy
[DW] Islamic veils are a hot topic in Germany, particularly due to a growing

Moslem

population. Now, outcry over an academic conference on the issue has surprised even its organizer, who says freedom of speech is at stake.

Islamic veils and headscarves remain the subject of heated public debate in Germany. Some view them as part and parcel of religious freedom; others as a symbol of women's oppression in Islam. The German court system has already taken up the issue of whether school teachers should be banned from wearing a partial headscarf or full veil ‐ or any other openly religious symbols ‐ in class. To complicate matters further, not all of Germany's 16 states see eye-to-eye on the matter, which is gaining in visibility due to the country's changing demographics.

Germany's

Moslem

population, which has rapidly increased in recent years due to immigration from

Moslem

-majority countries, was estimated at between 4.4 and 4.7 million people or approximately 5.5% of the country's total population in 2015, according to the Federal Statistical Office. The number is doubtless higher now, according to the agency, but updated official figures exist.
Continued on Page 49
Posted by: trailing wife || 05/05/2019 00:00 || Comments || Link || E-Mail|| [6463 views] Top|| File under: Moslem Colonists
The Grand Turk
Cyprus: Turkey's drilling bid violates international law
[ENGLISH.ALARABIYA.NET] Cyprus' foreign ministry says The Sick Man of Europe Turkey


...the decaying remnant of the Ottoman Empire....


's bid to drill for natural gas in waters where the island nation has exclusive economic rights is a "flagrant violation" of its

illusory sovereignty

under international law.

The ministry in a statement on Saturday says the bid shows Turkey's "real intentions" of undermining efforts to restart talks aimed at reunifying the ethnically divided country.

The ministry says Cyprus, a European Union

...the successor to the Holy Roman Empire, only without the Hapsburgs and the nifty uniforms and the dancing...


member, is taking "all necessary measures" to deal with the situation.

EU Foreign Minister Federica Mogherini is expressing the bloc's "grave concern" over Turkey's intention to drill inside Cyprus' exclusive economic zone.

Mogherini says the EU urgently calls on Turkey to show restraint, respect Cyprus' sovereign rights and refrain from any illegal action to which the bloc "will respond appropriately in full solidarity" with Cyprus.


Posted by: Fred || 05/05/2019 00:00 || Comments || Link || E-Mail|| [6480 views] Top|| File under: Sublime Porte
Home Front: WoT
The Hezbollah Sleeper Agent Who Allegedly Ran Black Ops in America
[Daily Beast] Naomi Rodriguez is an emergency medical technician who works 12-hour shifts in the streets of The Bronx, so she immediately recognized the irony when the unremarkable-looking man who lived one floor above her was alleged to be a terrorist sleeper agent.

"I save lives, and here's this one trying to take them," she remarked this week from the doorway of her apartment on West 238th Street in the borough's Kingsbridge Heights section.

Neither Ali Kourani's attire nor demeanor gave any hint of his religion or ideology.


A scion of the clan described as the bin Ladens of Lebanon, he came to the U.S. for school after learning the basics of the terror trade as a teen. Here he studied biomedical engineering and got an MBA, then American citizenship on orders of Hizb'allah to become a sleeper agent while scouting potential Israeli and American targets. He and Samer el Debek, a fellow sleeper agent based in Detroit who scouted potential American and Israeli targets in Panama, were arrested on the same day...

"How do you say, it's just unexpected," Rodriguez added. "Very unexpected."

She recalled that at the time of his arrest last June,


...June 2017, actually...

the news called 34-year-old Kourani "the Kingsbridge Heights Terrorist." But he was not just another lone wolf inspired to Islamic radicalism by internet hate sites and following online instructions to build a bomb in the kitchen of his mom.

As will become clear when he goes on trial Monday, this seemingly unremarkable man whom Rodriguez saw in the stairway is alleged to have been a longtime undercover operative for an international terrorist organization.

Kourani had allegedly been recruited as part of a plan to exact revenge for the car-bomb killing of a terror mastermind whom a former CIA agent called "probably the most intelligent, most capable operative we've ever run across, including the KGB or anybody else." Kourani was, by his own multiple admissions, trained in explosives and small arms, along with secure communications, survival and interrogation as a member of Hezbollah's External Security Organization (ESO), also known as the Islamic Jihad Organization (IJO). Or simply 910.

"Or Hezbollah black ops," the FBI adds in court papers.

This article starring:
Ali Kouran
Ali Kourani
Posted by: Besoeker || 05/05/2019 07:35 || Comments || Link || E-Mail|| [6478 views] Top|| File under: Hezbollah
Iraq
Iraq, Russia in talks over S-400 missile defense system
Isn't this the system Syria bought to protect against Israel? If so, against whom does Iraq feel the need to protect itself?

Baghdad (IraqiNews.com) ‐ Iraq and Russia are now engaged in talks over a deal to supply Baghdad with a Russian missile defense system, a former Iraqi

politician

said on Saturday.

"Iraq is negotiating a deal to purchase the S-400 missile defense system from Russia," Hakem al-Zamly, the former chairperson of the parliament's security and defense committee, told Russia Today TV channel.

The deal "is very important for Iraq and is scheduled to come into effect in two years," he said.

"Iraq seeks to bolster cooperation with Russia in the field of armament," he said, citing a $4 billion deal to purchase mobile and fixed-wing aircrafts from Russia.

S-400 entered into service with the Russian armed forces in 2007. The system is capable of hitting targets at heights up to 30 kilometers within a range of 400 kilometers. It is designed for supersonic targets and chemical attack air defense.
Posted by: trailing wife || 05/05/2019 00:00 || Comments || Link || E-Mail|| [6475 views] Top|| File under: Govt of Iraq
Syria-Lebanon-Iran
SDF reaps benefits of Damascus fuel crisis, but Arab tribes aren't happy
[Rudaw] With Syria gripped by its worst fuel crisis since the conflict began almost a decade ago, the future status of the country's modest oil reserves is once again very relevant.

On April 23, the Syrian Observatory for Human Rights (SOHR), a UK-based conflict monitor, reported that "tens of trucks filled with fuel" arrived in regime-controlled territory from SDF-controlled parts of Deir ez-Zor in eastern Syria, where most of Syria's oil reserves are located.

The SDF took control of Deir ez-Zor's oilfields after capturing them from the Islamic State
Continued on Page 49
Posted by: trailing wife || 05/05/2019 00:00 || Comments || Link || E-Mail|| [6474 views] Top|| File under: Govt of Syria
Damascus denounces Kurd-Arab forum as 'treason'
[Rudaw] Syria's Foreign Ministry has denounced a forum of Kurdish and Arab leaders of northern Syria as "treason."

"Such gatherings show without any doubt the treason of its organizers regardless of their political, ethnic, or racial affiliations," read a statement published by the Ministry of Foreign Affairs and Expatriates late on May 3.

The meeting in question brought representatives of some 70 Syrian Arab clans and tribes to the town of Ain Issa at the invitation of the Syrian Democratic Council (SDC), the Kurdish-led administration of the autonomous region, to discuss maintaining their united front now that the Islamic State
...formerly ISIS or ISIL, depending on your preference. Before that al-Qaeda in Iraq, as shaped by Abu Musab Zarqawi. They're very devout, committing every atrocity they can find in the Koran and inventing a few more. They fling Allah around with every other sentence, but to hear the pols talk they're not really Moslems....
(ISIS) is territorially defeated.

Kurds and Arabs formed a tenuous alliance under the Syrian Democratic Forces (SDF) and they received military support from the US-led coalition against ISIS. With the end of the ISIS so-called caliphate, cracks have formed in the relationship. The SDC put on the Ain Issa forum in order to shore up ties and strengthen their hand in political negotiations about the future of Syria.

Individual tribal leaders and the SDC have separately opened the door to talks with Damascus, though they have made little progress. The SDC wants to preserve a measure of its autonomy and its armed forces.

The organizers of the forum "are pursuing delusions that have been proven throughout history to be impossible to realize," said the Foreign Ministry.

The final statement of the forum called for military and political unity, and condemned violence between Syrians.

The Foreign Ministry accused the United States of being secretly behind the meeting and called on Western nations backing the northern Syria administration to respect Syria's

illusory sovereignty

.

The SDC and SDF control a third of the country, including major urban centres like Raqqa and Qamishli, oil fields of Deir ez-Zor, national infrastructure like Tishreen Dam, and agricultural lands of Hasakah.

Officials in Damascus have said they can envision reaching a deal with the Kurdish-led administration, which the Kurds acknowledge is an "inevitable" finality.

Defence Minister Ali Abdullah Ayyoub said in March that one way or another, all Syrian territory will be back under Damascus' rule eventually. "The Syrian state will regain full control over all of its geography sooner or later, whether through reconciliation or military force," he said.
Posted by: trailing wife || 05/05/2019 00:00 || Comments || Link || E-Mail|| [6461 views] Top|| File under: Govt of Syria
Who's in the News
19
[untagged]
8
Islamic State
7
Hamas
5
Taliban
5
Commies
3
Sublime Porte
2
Govt of Sudan
2
Govt of Syria
2
al-Nusra
2
Hezbollah
2
Arab Spring
2
Moslem Colonists
1
Govt of Iraq
1
Govt of Iran
1
Muslim Brotherhood
1
Govt of Qatar (MB)
Bookmark
E-Mail Me
The Classics
The O Club
Rantburg Store
The Bloids
The Never-ending Story
Thugburg
Gulf War I
The Way We Were
Bio
Merry-Go-Blog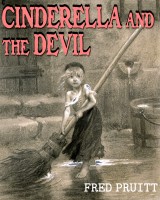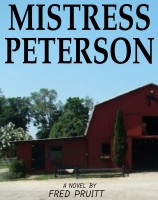 On Sale now!


A multi-volume chronology and reference guide set detailing three years of the Mexican Drug War between 2010 and 2012.

Rantburg.com and borderlandbeat.com correspondent and author Chris Covert presents his first non-fiction work detailing the drug and gang related violence in Mexico.

Chris gives us Mexican press dispatches of drug and gang war violence over three years, presented in a multi volume set intended to chronicle the death, violence and mayhem which has dominated Mexico for six years.
Click here for more information


Meet the Mods
In no particular order...


Steve White
Seafarious
Pappy
lotp
Scooter McGruder
john frum
tu3031
badanov
sherry
ryuge
GolfBravoUSMC
Bright Pebbles
trailing wife
Gloria
Fred
Besoeker
Glenmore
Frank G
3dc
Skidmark
Alaska Paul



Better than the average link...



Rantburg was assembled from recycled algorithms in the United States of America. No trees were destroyed in the production of this weblog. We did hurt some, though. Sorry.
54.80.173.217

Help keep the Burg running! Paypal: