-Signs, Portents, and the Weather-
Hundreds of Central American migrants walk through Mexico in latest caravan making its way to U.S. - as border agents capture 1,800 illegal immigrants in just one day
[MAIL] Half of those detained on Tuesday crossing over from Mexico were found in the El Paso, Texas area, according to officials.

Border patrol said more than 980 were apprehended before 5am after crossing in three large groups. The groups were mostly made up of families from Central America.

Officials released night surveillance footage showing one large group making their way over the U.S.-Mexico border.

Other migrants were also detained in New Mexico and Arizona.

A group of more than 230 immigrants were detained at the Antelope Wells port of entry in remote New Mexico, before another group of 130 were apprehended there later in the day.

Agents detained an additional 360 near Sunland Park, New Mexico.

A group of 360 were apprehended near the Ajo Station in Tucson after agents spotted multiple buses arriving near the border.
Posted by: Skidmark || 04/19/2019 08:10 || Comments || Link || E-Mail|| [6469 views] Top|| File under:
Britain
Assad family cash frozen after dictator's niece found living in London
[STANDARD.CO.UK]

Britannia

's top law enforcement body has launched an attempt to seize thousands of pounds of suspected illicit cash from the niece of Syria's president Bashar al Assad after discovering that she has been living and studying in London.

Anisseh Chawkat, whose late father Assef was a feared security chief killed in a

suicide kaboom

, has completed a degree in spatial design at the University of the Arts London and is still living in the capital despite members of her family being subject to international sanctions.

Her bank account, understood to contain just under £25,000, has now been frozen so the National Crime Agency can seek a cash forfeiture order that would allow it to seize the money.

Syrians will be surprised at the presence in London of a relative of the dictator, pictured, and will likely raise questions about how she was able to obtain a visa and fund herself.

Details emerged during a preliminary hearing of the case at Westminster magistrates' court. It was adjourned until later this year after the court was told that Ms Chawkat, 22, would be contesting the application to seize her money.

No further details were given, but the NCA said its case was based on the fact that Ms Chawkat, whose final-year degree project was on "the bond between fashion and architecture" at Selfridges' Oxford Street store, had no legitimate source of income in the UK and had family members who were on the international financial sanctions list.


Posted by: Fred || 04/19/2019 00:00 || Comments || Link || E-Mail|| [6467 views] Top|| File under: Govt of Syria
The Grand Turk
Turkey Freezes Assets of Senior Yemeni Huthi Militias
[AnNahar] The Sick Man of Europe Turkey


...Qatar's colony in Asia Minor....


has frozen assets of three senior Yemeni Huthi militia leaders in line with UN Security Council sanctions against the rebels, the state's official gazette said on Thursday.

The UN imposed sanctions in 2014 on the Huthi leadership and then Yemeni president former President-for-Life Ali Abdullah Saleh

... Saleh initially took power as a strongman of North Yemen in 1977, when disco was in flower, but he didn't invite Donna Summer to the inauguration and Blondie couldn't make it...


, who was forced out in 2012 and blacklisted for obstructing peace by later backing the Shiite militia after it seized power in Sanaa.

Ankara has in the past targeted assets of Saleh and his son, in line with UN sanctions against the ousted strongman who was assassinated two years ago.

The official gazette said the new sanctions targeted Huthi leader Abdulmalek al-Houthi
...a Zaidi Shia insurgent group operating in Yemen. They have also been referred to as the Believing Youth. Hussein Badreddin al-Houthi is said to be the spiritual leader of the group and most of the military leaders are his relatives. The Yemeni government has accused the Houthis of having ties to the Iranian government, which wouldn't suprise most of us. The group has managed to gain control over all of Saada Governorate and parts of Amran, Al Jawf and Hajjah Governorates. Its slogan is God is Great, Death to America™, Death to Israel, a curse on the Jews ...
and two military commanders Abd al-Khaliq al-Houthi and Abdullah Yahya al-Hakim.

It also listed Saleh and his son Ahmed Ali Abdullah Saleh.

Assets belonging to Saleh and his son in Ottoman Turkish banks and other financial institutions were already temporarily frozen more than two years ago.

Saleh amassed between $32 billion and $60 billion (28 billion euros and 53 billion euros) through corruption and stashed assets in at least 20 countries during his 33 years in power, according to a UN report.

The Yemen

...an area of the Arabian Peninsula sometimes mistaken for a country. It is populated by more antagonistic tribes and factions than you can keep track of. Except for a tiny handfull of Jews everthing there is very Islamic...
conflict pits the Iran-linked Huthis against a regional pro-government coalition led by Soddy Arabia


...a kingdom taking up the bulk of the Arabian peninsula. Its primary economic activity involves exporting oil and soaking Islamic rubes on the annual hajj pilgrimage. The country supports a large number of princes in whatcha might call princely splendor. When the oil runs out the rest of the world is going to kick sand in the Soddy national face...


, which intervened in the conflict four years ago.

Since then the war has killed around 10,000 Yemenis, according to the World Health Organization, triggering what the UN calls the world's worst humanitarian crisis.
Posted by: trailing wife || 04/19/2019 00:00 || Comments || Link || E-Mail|| [6466 views] Top|| File under: Houthis
Iraq
Mosul prison using torture to extract ISIS affiliation confessions: HRW
[Rudaw] Iraqi authorities have ignored repeated requests by Human Rights Watch (HRW) to investigate "credible" allegations of torture, including flogging, at a detention facility in the northern city of djinn-infested Mosul
... the home of a particularly ferocious and hairy djinn...
, the New York-based watchdog said Thursday.

The damning allegations come after the Iraqi government told western countries it is prepared to try hundreds of foreign ISIS fighters through its justice system in return for billions of dollars, despite serious concerns over corruption and due process.

The watchdog raised the alarm about torture potentially taking place at three facilities under ministry of interior control in Mosul in August 2018. However,


there is a theory which states that if ever anybody discovers exactly what the Universe is for and why it is here, it will instantly disappear and be replaced by something even more bizarre and inexplicable. There is another theory which states that this has already happened...


researchers found the alleged abuses had continued into the early months of 2019.

The government of Iraqi Prime Minister Adil Abdul-Mahdi has not provided answers, HRW said.

"Prime Minister Abdul-Mahdi's government should demonstrate to the Iraqi people that it is serious about ending torture in Iraq's detention facilities," Lama Fakih, HRW deputy Middle East director, said in a statement.


Some paragraphs detailing tortures can be read at the link, for those interested in such things.
Posted by: trailing wife || 04/19/2019 00:00 || Comments || Link || E-Mail|| [6512 views] Top|| File under:
Is ISIS winning hearts and minds in Iraq's Makhmour?
[Rudaw] Months of heavy rain have turned the normally arid plains of Qarachogh a verdant green. In this hotly disputed territory of northern Iraq, the increasingly brazen presence of bearded

button men

in the hills suggests the

bad boy

threat once thought defeated is also growing back anew.

An hour and a half's drive southwest of Erbil is the last Peshmerga checkpoint before travelers enter a vast no man's land ‐ one of several disputed areas that opened up between Kurdish and federal government lines when the two sides clashed in October 2017.

These ungoverned spaces, awash with rival armies and militias competing for supremacy, have left fertile ground for Iraq's next insurgency to thrive and the resurgence of the Islamic State
Continued on Page 49
Posted by: trailing wife || 04/19/2019 00:00 || Comments || Link || E-Mail|| [6467 views] Top|| File under: Islamic State
Iraqi court frees French ISIS suspect it says went to Syria to 'help Yezidis'
[Rudaw] Iraq's terror court has released one of the French Islamic State
...formerly ISIS or ISIL, depending on your preference. Before that al-Qaeda in Iraq, as shaped by Abu Musab Zarqawi. They're very devout, committing every atrocity they can find in the Koran and inventing a few more. They fling Allah around with every other sentence, but to hear the pols talk they're not really Moslems....
(ISIS) suspects captured in Syria it had pledged to prosecute in a landmark deal that appeared to resolve the legal conundrum Western power faced with respect to their nationals who allegedly joined the

hard boy

group.

The unnamed suspect was released by the Karkh Investigative Court, which is specialized in terror cases, "due to lack of evidence," the Supreme Judicial Council announced on Thursday.

"The investigation of him continued for three months and it was proven that he had illegally entered into Syrian territory," the council stated.

In the investigation, they also found that "his military contribution to any military operation wasn't proven and his entry was to help the cause of the Yezidis triumph."

The judicial council does not indicate how the investigation was conducted and what evidence was found that led them to their conclusion.

Vian Dakhil, a Yezidi and former member of the Iraqi parliament, reacted to the announced release of the

Frenchie

, tweeting that she had many questions about the case.

"We don't know how and what he was doing with them. A journalist? NGOs? Just there watching the battles?" she asked. "I hope not all the ISIS members come out innocent. forbid."

ISIS committed genocide against the Yezidis, killing thousands of men and older persons when they swept across northern Iraq in 2014. The jihadists kidnapped and enslaved more than 6,000 Yezidi

women and kiddies

. The fates of 2,992 of them are still unknown, according to the most recent figures from the Kurdistan Regional Government (KRG)'s office of Yezidi affairs. The Iraqi government, with the support of the United Nations


...a formerly good idea gone bad...


, has begun exhuming mass graves believed to hold the remains of hundreds of Yezidis executed by ISIS.
Posted by: trailing wife || 04/19/2019 00:00 || Comments || Link || E-Mail|| [6469 views] Top|| File under: Govt of Iraq
Iraqi Army receives new batch of Russian T-90 tanks
[ALMASDARNEWS] The Iraqi Armed Forces have reportedly received a new batch of T-90 tanks from the Russian military, Iraqi News reported on Wednesday.

Citing the commander of the 9th Armored Division's commander Major General Walid Khalifa's interview with the National Iraqi News Agency (NINA) on Tuesday, Iraqi News reported that the Iraqi Ministry of Defense received their fourth batch of Russian-made T-90 tanks.

The Iraqi military will begin using the tanks once they complete training, the Iraqi News report added.

Iraq first agreed to receive the T-90 tank in 2017 after seeing the Syrian Arab Army's (SAA) success on the battlefield.

Speaking to Sputnik, Russian military expert Viktor Murakhovsky recalled that "the conditions of Iraq and Syria are desert and semi-desert areas and a long range of open spaces."

"The T-90 is already successfully using guided missiles launched through the barrel; in this regard, a high-precision missile with a range of up to five kilometers can be described as a sort of [the T-90's] 'high-precision hand'," Murakhovsky said.


Posted by: Fred || 04/19/2019 00:00 || Comments || Link || E-Mail|| [6465 views] Top|| File under: Govt of Iraq
Israel-Palestine-Jordan
Army announces 9-day closure of West Bank, Gaza for Passover holiday
[IsraelTimes] Checkpoints, crossings to remain shuttered from Friday morning until next Saturday, except for humanitarian and other special cases.


So hopefully there won't be any news from Israel over the holiday.

The closure will affect the tens of thousands of Paleostinians who legally work in Israel every day, most of them in construction and maintenance.

Israeli citizens will still be permitted to move between the West Bank and Israel.

Closures for Jewish and Israeli holidays are a routine procedure, intended both to prevent terror attack attempts in Israel during the holiday period and to allow Israeli security officials, who operate the crossings, to celebrate the festival.
Posted by: trailing wife || 04/19/2019 00:00 || Comments || Link || E-Mail|| [6469 views] Top|| File under:
USAID To Lay Off Most Of Its West Bank And Gaza Staff
[JPOST] The US Agency for International Development is preparing to lay off most of its aid workers in the West Bank and

Gazoo

.

The local staff, mostly Paleostinians and Israeli Arabs, but also some Jewish Israelis, will be culled from about 100 employees to 14, National Public Radio reported on Thursday, citing internal agency communications.

USAID told NPR in a statement that it was not planning on closing the West Bank and

Gazoo

mission completely.

The cuts come after the Trump administration has cancelled hundreds of millions of dollars in aid to the Paleostinians, including humanitarian programs such as food and hospitals
Posted by: Fred || 04/19/2019 00:00 || Comments || Link || E-Mail|| [6467 views] Top|| File under: Palestinian Authority
IDF general vows to destroy Syrian S-300 systems if used against Israeli warplanes
"Go ahead — turn 'em on. I double dog dare ya!" quoth the general, arrayed in all his army green glory.

[MOBILE.ALMASDARNEWS] The commander of the Israeli Defense Forces' (IDF) Northern Command, General Yoel Strick, sat down for an interview with Ynet News this week to discuss the situations in

Leb

and Syria.

The IDF commander said if Hezbollah launched any cross-border attacks in Israel that his forces would make

Leb

pay dearly.

He said it would be a mistake to think that

Leb

would be spared in a war between Hezbollah and the Israeli Defense Forces.

The commander of the IDF's Northern Command was then asked about Hezbollah's tunnels near the Israeli border.

Strick said that he is not sure if they are all destroyed, but hopes they will not be able to replicate them.

"In my profession, there is no certainty, so I will say as far as I am aware ‐ with the means available to us I can say with a high degree of confidence that the threat from attack tunnels has been removed. Can they be developed again? I hope not," Strick said.

In regards to Syria, the IDF general vowed to destroy the Syrian military's S-300 systems if they were used on an Israeli warplane.

"We will introduce advanced weapons systems into the area but Israel has an excellent air force. I will not go into detail of our options, but if the Syrians employ Russian S-300s against our planes, and we take them out, it will be seen as a legitimate move on our part. I see that happening though I hope we don't get to that. But if our freedom of movement is threatened we will remove the threat. We know how to do that," he added.


Posted by: Fred || 04/19/2019 00:00 || Comments || Link || E-Mail|| [6468 views] Top|| File under: Govt of Syria
Syria-Lebanon-Iran
Iranian commander claims Iran is among top 5 drone powers in the world
Yes, yes it's is just as you say, O noble Lion of Shiism.

[ALMASDARNEWS] An Iranian military commander said on Thursday that the Islamic Theocratic Republic is one of the top 5 drone powers in the world.

"Today, thanks to the blessings of the Islamic Revolution, we enjoy indigenized production lines and technology to use drones. Actually, we have reached the peaks and a high degree in production of the UAVs," Commander of the Army Ground Force's Drone Unit General Shahram Hassannejad told FNA.

"Based on official sources, the Islamic Iran is standing among the 5 advanced world states in production of drones," he added.

Iran has recently made major advancements in their aerospace industries, especially in designing and manufacturing

death droid

s.

Kaman-12, the first home-made wide-body drone with a jet engine, was unveiled in late January in an exhibition held by Armed Forces in Tehran.

Also, in March, Commander of the Iranian Air Force Brigadier General Aziz Nasirzadeh and Vice-President for Science and Technology Sorena Sattari officially opened the mass-production lines of Kaman-12 Unmanned Aerial Vehicle (UAV).

During the Thursday ceremony, also the first aeronautical center, equipped with laser technology of Launch Services Program (LSP), was inaugurated in Army Aerospace Force Self Sufficiency Jihad Organization (ASF SSJO).

Iranian experts have omitted hydraulic system in the plane and replaced it with electromechanical operators.

The drone is able to send information obtained by sensors to the automatic pilot system and uses INS/GPS navigation system. The Iranian-made plane also enjoys capabilities to send high-quality images to the earth.

The J33 engine has also been replaced with J85 engine which is more powerful and displayed more proper operational capabilities.


Posted by: Fred || 04/19/2019 00:00 || Comments || Link || E-Mail|| [6521 views] Top|| File under: Govt of Iran
Chinese radar system destroyed by Israel has been restored by the Syrian Army
"Hey, Yossi — ready to up your score? They've set up another round of pins for your 'bowling ball' to knock down, and Omri over in unit B thinks he might actually beat you this time."
[ALMASDARNEWS] The JY-27 'Wide Mat' long-range early warning radar which was reported destroyed during the 20 January Israeli Air Force strike on the Damascus airport has been successfully restored, the Sina news portal has reported, citing fresh satellite photos of the airport and the surrounding area.

According to the portal, media reportsabout the destruction of the JY-27 were premature, since the strike appeared to have destroyed only the JY-27's antenna, not its transmitter, with Syrian air defence troops able to simply replace the antenna with a spare and turn the system back on. "Otherwise, it would be much more difficult to redeploy the radar," Sina indicated.

Sina suggested that Israel targeted the radar system repeatedly for its "good anti-stealth capability", including its alleged ability to detect IAF F-35s.
Ultimately, the portal indicated that Syria may strengthen defences around the Damascus airport by deploying its newly-received S-300 missile systems in the area, combining these with Syria's existing stock of SA-11 and Pantsir-S1 air defences, creating a relatively large "challenge" for the IAF.

Posted by: Fred || 04/19/2019 00:00 || Comments || Link || E-Mail|| [6486 views] Top|| File under: Govt of Syria
Lebanese PM Saad Hariri heads to Saudi Arabia for first time since 2017 debacle
[ALMASDARNEWS] Lebanese Prime Minister Saad Hariri

Second son of Rafik Hariri, the Leb PM who was assassinated in 2005. He has was prime minister in his own right from 2009 through early 2011. He was born in Riyadh to an Iraqi mother and graduated from Georgetown University. He managed his father's business interests in Riyadh until his father's assassination. When his father died he inherited a fortune of some $4.1 billion, which won't do him much good if Hizbullah has him bumped off, too.
is on the way to Riyadh this afternoon for a meeting with several Saudi officials, the premier's office said on Thursday.

Hariri will be meeting with several high ranking Saudi officials, including Crown Prince Mohammad bin Salman.

This will be Hariri's first official visit to Soddy Arabia


...a kingdom taking up the bulk of the Arabian peninsula. Its primary economic activity involves exporting oil and soaking Islamic rubes on the annual hajj pilgrimage. The country supports a large number of princes in whatcha might call princely splendor. When the oil runs out the rest of the world is going to kick sand in the Soddy national face...


since he was summoned to Riyadh in 2017.

While the details from that debacle are still not clear, it was rumored that Hariri was forced to stay in Riyadh against his will and then release a statement after several world leaders expressed concern over his well-being.

Hariri temporarily resigned from his post as Prime Minister during his time in Riyadh; he would later retain the premiership once he returned to Beirut.


Posted by: Fred || 04/19/2019 00:00 || Comments || Link || E-Mail|| [6493 views] Top|| File under: Govt of Saudi Arabia
US-backed commander vows to capture Afrin and Idlib from Turkey
[ALMASDARNEWS] The Deputy Commander-in-Chief of the U.S.-backer Jaish al-Thuwar(al-Thewar Army) faction, Ahmad al-Sultan (AKA Abu Arraj) told ANHA this week that The Sick Man of Europe Turkey


...the only place on the face of the earth that misses the Ottoman Empire....


's position in Syria both "difficult and shameful".

Al-Sultan said that Turkey is between a rock and a hard place regarding the acquisition of Russia's S-400, pointing out that if they do receive them, they will cause a great deal of turmoil with their NATO


...the North Atlantic Treaty Organization. Originally it was a mutual defense pact directed against an expansionist Soviet Union. In later years it evolved into a mechanism for picking the American pocket while criticizing the cut of the American pants...


partners, most notably the United States.

The Jaish al-Thuwar commander also criticized Turkey's role in Idlib, which he described as disastrous because of the ongoing conflicts between their allied rebel groups and the Syrian Armed Forces.

"Idlib's southern countryside has been destroyed by aircraft, the Syrian regime, and the modern weapons that Russia is testing in that region," al-Sultan claimed.

He claimed that if the Syrian military were to attack Idlib, it would cause a humanitarian disaster with over one million people fleeing the Syrian governorate.

The Jaish al-Thuwar commander would conclude by renewing his pledge to retake Afrin from the Ottoman Turkish Armed Forces and their allies, and then go to Idlib and clear the governorate as well.

The commander concluded by pledging to "walk on their approach until the liberation of the city of Afrin from the Ottoman Turkish occupation and to go to the province of Idlib."


Posted by: Fred || 04/19/2019 00:00 || Comments || Link || E-Mail|| [6485 views] Top|| File under: Sublime Porte
Iran says its armed forces are not a regional threat
[UK.REUTERS] President Hassan Rouhani said Iran's armed forces did not pose a threat to its neighbours as he addressed a display on Thursday of Iran's latest military equipment, including domestically produced fighter jets and Russian-made missile systems.

The parade to mark Army Day came as U.S. President Donald Trump


...New York real estate developer, described by Dems as illiterate, racist, misogynistic, and what ever other unpleasant descriptions they can think of, elected by the rest of us as 45th President of the United States...


pursues his drive to contain Iran's power in the Middle East by means of sanctions.

Thousands of soldiers marched past Rouhani and top military commanders at the parade in Tehran marking Army Day while new Iranian-built fighter jets flew overhead.

Iran also showed off missiles, submarines, armoured vehicles, radars and its Russian-supplied S-300 defence system that can take down aircraft and missiles in the sky.

"I want to tell the regional countries that the armed forces of the Islamic Theocratic Republic of Iran are not against you and your national interests. They stand against invaders... The roots of our problems are the Zionist regime and American imperialism," Rouhani said.

He also said Iran sought "regional security and stability".


Posted by: Fred || 04/19/2019 00:00 || Comments || Link || E-Mail|| [6469 views] Top|| File under: Govt of Iran
Who's in the News
27
[untagged]
7
Islamic State
6
Govt of Syria
4
Commies
3
Govt of Iraq
2
Houthis
2
Taliban
2
Arab Spring
2
Govt of Iran
2
Govt of Iran Proxies
1
Palestinian Authority
1
al-Qaeda
1
PLO
1
Boko Haram (ISIS)
1
Govt of Sudan
1
Govt of Saudi Arabia
1
Sublime Porte
Bookmark
E-Mail Me
The Classics
The O Club
Rantburg Store
The Bloids
The Never-ending Story
Thugburg
Gulf War I
The Way We Were
Bio
Merry-Go-Blog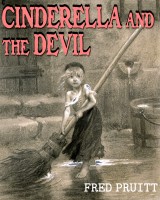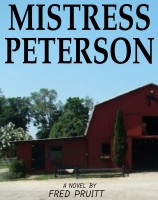 On Sale now!


A multi-volume chronology and reference guide set detailing three years of the Mexican Drug War between 2010 and 2012.

Rantburg.com and borderlandbeat.com correspondent and author Chris Covert presents his first non-fiction work detailing the drug and gang related violence in Mexico.

Chris gives us Mexican press dispatches of drug and gang war violence over three years, presented in a multi volume set intended to chronicle the death, violence and mayhem which has dominated Mexico for six years.
Click here for more information


Meet the Mods
In no particular order...


Steve White
Seafarious
Pappy
lotp
Scooter McGruder
john frum
tu3031
badanov
sherry
ryuge
GolfBravoUSMC
Bright Pebbles
trailing wife
Gloria
Fred
Besoeker
Glenmore
Frank G
3dc
Skidmark
Alaska Paul



Better than the average link...



Rantburg was assembled from recycled algorithms in the United States of America. No trees were destroyed in the production of this weblog. We did hurt some, though. Sorry.
3.238.180.255

Help keep the Burg running! Paypal: