-Land of the Free
Denials of U.S. immigrant visas skyrocket after State Department rule change
[Yahoo] More and more aspiring immigrants – especially Mexicans – are being denied visas based on determinations by the U.S. State Department that they might become "public charges," dependent on the government for support, according to official data and interviews with attorneys, immigrants and their family members.
Posted by: Skidmark || 04/18/2019 00:00 || Comments || Link || E-Mail|| [6472 views] Top|| File under:
Afghanistan
Germany commits to invest AFN 5.1 billion in Afghanistan
[KhaamaPress] The German Ministry for Economic Cooperation and Development (BMZ) has committed to invest about AFN 5.1 billion (EUR 59 million), focussing on good governance, sustainable economic development as well as urban development and municipal infrastructure.

According to a statement released by German Cooperation with Afghanistan, an additional AFN 8.7 billion (EUR 100 million) shall be allocated to the Afghanistan Reconstruction Trust Fund (ARTF). Since 2001, the German government has invested about AFN 345 billion (EUR 4.06 billion) in Afghanistan.



Strategy Page points out that Afghanistan's GDP has grown four-fold since we drove out the Taliban in 2001, mostly due to foreign aid, followed by Taliban-controlled drug profits.
Posted by: trailing wife || 04/18/2019 00:00 || Comments || Link || E-Mail|| [6470 views] Top|| File under:
Peace talks in trouble as Taliban slam Afghan guest list
[DAWN] An upcoming conference between Afghan representatives and the Afghan Taliban
...Arabic for students...
appeared to be in trouble on Wednesday even before it begins, with the

gunnies

deriding Kabul's plan to send 250 delegates ‐ several of whom have already dropped out.

President Ashraf Ghani

...former chancellor of Kabul University, now president of Afghanistan. Before returning to Afghanistan in 2002 he was a scholar of political science and anthropology. He worked at the World Bank working on international development assistance. As Finance Minister of Afghanistan between July 2002 and December 2004, he led Afghanistan's attempted economic recovery until the Karzais stole all the money. ..
's administration had announced Tuesday a list of people from all walks of Afghan life, including some from the government, that it wants to send to the so-called intra-Afghan dialogue in Doha this weekend.

But the Taliban poured scorn on the lengthy list, saying it was not "normal" and that they had "no plans" to meet with so many people.

"The creators of (the) Kabul list must realise that this is an orderly and prearranged conference in a far-away Khaleeji (Gulf) country and not an invitation to some wedding or other party at a hotel in Kabul," Taliban

front man

Zabihullah Mujahid said in a statement.

The Taliban ‐ who see Ghani as a US stooge and his government as a puppet regime ‐ also continue to insist they will not be negotiating with Kabul at the conference, and any administration officials are involved merely in a "personal capacity".

Further doubts were cast when some of those Ghani said would attend the conference announced they would not go.

Ghani's own running mate Amrullah Saleh, the former head of Afghan intelligence and a longtime Taliban critic, was among them.

The Taliban "should agree to direct and focused negotiations with the Afghan government", he tweeted.

Atta Mohammad Noor, a key opposition figure and former governor of Balkh province, had also been included on the list, which was meant as an inclusive representation of Afghan society.

But Noor slammed the delegation as politically biased toward Ghani.

"We won't be attending the talks with this running order," Noor tweeted on Wednesday, adding he viewed the list as Ghani's "intentional act to sabotage the peace efforts".

'PICK AND CHOOSE'
A senior Taliban commander based in Pakistain told AFP that the mammoth delegation showed the "Americans and their puppet Afghan government are not serious about the peaceful settlement of the issue".

Ghani met with the delegates on Wednesday, giving no indication of any trouble, saying: "We and the Afghan nation expect you to return home successfully and proudly from meeting with the Taliban in Qatar

...an emirate on the east coast of the Arabian Peninsula. It sits on some really productive gas and oil deposits, which produces the highest per capita income in the world. They piss it all away on religion, financing the Moslem Brotherhood and several al-Qaeda affiliates. Home of nutbag holy manYusuf al-Qaradawi...
The US has been holding separate bilateral peace negotiations with the Taliban in Doha as part of a months-long peace push led by Washington.

The intra-Afghan dialogue comes as part of the effort, but the US is not believed to be attending.

Taliban expert Rahimullah Yusufzai told AFP that while the Afghan government needs to be inclusive in who it sends to Doha, "this is not realistic".

"I have seen in the list people who have no influence. You have to pick and choose, 250 is not manageable," Yusufzai said.

"The Afghan government is under pressure. With the elections coming, they don't want to make anyone angry. There are alliances to keep in mind," he added, referring to presidential elections set for September.

Yusufzai predicted the conference would be postponed, and that finding a new date might be tough before Ramadan begins next month.
Posted by: Fred || 04/18/2019 00:00 || Comments || Link || E-Mail|| [6470 views] Top|| File under: Taliban
Africa Horn
Sudan's Bashir Transferred to Prison
[AnNahar] Ousted Sudanese president Omar al-Bashir

Head of the National Congress Party. He came to power in 1989 when he, as a brigadier in the Sudanese army, led a group of officers in a bloodless military coup that ousted the government of Prime Minister Sadiq al-Mahdi and eventually appointed himself president-for-life. He has fallen out with his Islamic mentor, Hasan al-Turabi, tried to impose shariah on the Christian and animist south, resulting in its secessesion, and attempted to Arabize Darfur by unleashing the barbaric Janjaweed on it. Sudan's potential prosperity has been pissed away in warfare that has left as many as 400,000 people dead and 2.5 million displaced. Omar has been indicted for genocide by the International Criminal Court but nothing is expected to come of it.
has been transferred to a Khartoum prison following his toppling by the army last week, a source from his family told AFP on Wednesday.

"Last night, Bashir was transferred to Kober prison in Khartoum," the source said without revealing his name for security reasons.

Bashir was ousted by the army last Thursday after four months of protests against his three decades of iron-fisted rule. The country's new military rulers had said he was being held "in a secure place".

Witnesses said there was a heavy deployment of soldiers and members of the paramilitary Rapid Support Force outside the prison in north Khartoum.

"There are troops in vehicles mounted with machine-guns near the prison," a witness told AFP.
Posted by: trailing wife || 04/18/2019 00:00 || Comments || Link || E-Mail|| [6473 views] Top|| File under:
Africa North
In Libya, a rogues' gallery of militias prepare for war
Programs! Gitcher programs right here! You can't know the players without a program!

[APNEWS] Libya is on the verge of an all-out war involving a rogues' gallery of militias, many of which are little more than criminal gangs armed with heavy weapons.

The country slid into chaos after the 2011 uprising, in which rebels overthrew and killed longtime dictator Muammar Qadaffy


...a proud Arab institution for 42 years, now among the dear departed, though not the dearest...


and looted his vast arsenal. Even more weapons have flowed in since then, despite a U.N. arms embargo, as Arab states have backed local allies and Western nations have partnered with militias to combat bandidos

gunnies

and stem the flow of migrants colonists.
Continued on Page 49
Posted by: Fred || 04/18/2019 00:00 || Comments || Link || E-Mail|| [6475 views] Top|| File under: Arab Spring
Europe
Terrorist Presence On Migrants Boats From Libya Now A Certainty: Italian minister
[Jpost] Chaos in Libya following General Khalifa Haftar

...Self-proclaimed Field Marshal, served in the Libyan army under Muammar Qadaffy, and took part in the coup that brought Qadaffy to power in 1969. He became a prisoner of war in Chad in 1987. While held prisoner, he and his fellow officers formed a group hoping to overthrow Qadaffy. He was released around 1990 in a deal with the United States government and spent nearly two decades in the United States, gaining US citizenship. In 1993, while living in the United States, he was convicted in absentia of crimes against the Jamahiriya and sentenced to death. Haftar held a senior position in the anti-Qadaffy forces in the 2011 Libyan Civil War. In 2014 he was commander of the Libyan Army when the General National Congress (GNC) refused to give up power in accordance with its term of office. Haftar launched a campaign against the GNC and its Islamic fundamentalist allies. His campaign allowed elections to take place to replace the GNC, but then developed into a civil war. Guess you can't win them all...
's offensive has increased the risk of terrorist presence on migrant boats headed for

Italia

, Interior Minister Matteo Salvini said, adding the country's ports would remain closed.

"Islamic terrorist infiltration is no longer a risk, it has become a certainty: it is therefore my duty to reiterate that no docking will be allowed on Italian shores" he said in a radio interview on Wednesday.

Salvini, leader of the anti-immigrant League party, refused to say if

Italia

's stance could change in case of a full-fledged war in Libya after the flare-up in the cycle of anarchy gripping the country since dictator Muammar Qadaffy
...The late megalomaniac dictator of Libya, admired everywhere for his garish costumes, funny hats, harem of cutie bodyguards, and incoherent ravings. As far as is known, he is the only person who's ever declared jihad on Switzerland...
was toppled in 2011.
Posted by: trailing wife || 04/18/2019 00:00 || Comments || Link || E-Mail|| [6468 views] Top|| File under: Moslem Colonists
ISIS fanatics warn of a future attack on fire-ravaged Notre Dame
[Daily Mail, Where America Gets Its News] A jihadist media group published the image next to a warning: 'Wait for the next'


Paris investigators believe the Notre Dame fire was an accident, not an attack


But ISIS extremists have revelled in the damage to a symbol of Western culture
Posted by: Fred || 04/18/2019 00:00 || Comments || Link || E-Mail|| [6466 views] Top|| File under: Islamic State
European Churches: Vandalized, Defecated On, and Torched 'Every Day'
Lots of links at the link to each of the events mentioned below.

[AmericanGreatness] Countless churches throughout Western Europe are being vandalized, defecated on, and torched.

In France, two churches are desecrated every day on average. According to PI-News, a German news site, 1,063 attacks on Christian churches or symbols (crucifixes, icons, statues) were registered in France in 2018. This represents a 17 percent increase compared to the previous year (2017), when 878 attacks were registered ‐ meaning that such attacks are only going from bad to worse.

Among some of the recent desecrations in France, the following took place in just February and March:
Continued on Page 49
Posted by: 746 || 04/18/2019 00:00 || Comments || Link || E-Mail|| [6471 views] Top|| File under: Moslem Colonists
The Grand Turk
Opposition party's win in Istanbul officially confirmed
[Rudaw] The electoral win of the main opposition party's candidate in Istanbul's mayoral election has been officially confirmed, despite an outstanding request from the ruling party to re-do the election.

Ekrem Imamoglu, of the Republican People's Party (CHP), won a slim majority in the March 31 municipal elections, beating out the candidate of President Sultan Recep Tayyip Erdogan the First

... Turkey's version of Mohammed Morsi but they voted him back in so they deserve him. It's a sin, a shame, and a felony to insult the president of Turkey...
's ruling Justice and Development Party (AKP), Binali Yildirim. Just 13,729 votes separated the two after recounts were done in The Sick Man of Europe Turkey
...the most dubious NATO


...the North Atlantic Treaty Organization. Originally it was a mutual defense pact directed against an expansionist Soviet Union. In later years it evolved into a mechanism for picking the American pocket while criticizing the cut of the American pants...


ally....
's largest metropolis.

The Supreme Election Board (YSK) invited Imamoglu to collect his certification on Wednesday afternoon, Hurriyet Daily News reported. A crowd of cheering supporters joined him when he collected the official documentation securing his mandate and an official handover of power is expected to take place later today, according to the news outlet.

The loss of Istanbul, as well as Ankara and Izmir, is a major blow to Erdogan and his party who have been in power for a decade and a half. Erdogan himself grew up in Istanbul and began his political career as mayor of the city in the 1990s. The election was largely seen as a referendum on AKP's rule and was set against a backdrop of economic hardships after Turkey entered a recession.

YSK is still to issue a ruling on AKP's request for a rerun of the election in Istanbul. It has ordered at least one re-vote in a northeastern district where AKP led CHP by just three votes.

Diyarbakir's new mayor, Adnan Selcuk Mizrakli of the Peoples' Democratic Party (HDP), also received his certification on Wednesday.
Posted by: trailing wife || 04/18/2019 00:00 || Comments || Link || E-Mail|| [6494 views] Top|| File under: Sublime Porte
HDP mayor for Diyarbakir finally certified after cleared in investigation
[Rudaw] The pro-Kurdish People's Democratic Party's (HDP) candidate for Diyarbakir (Amed) mayor, who won the province in March 31 local election, was certified by The Sick Man of Europe Turkey


...the decaying remnant of the Ottoman Empire....


's electoral body on Wednesday following weeks of uncertainty.

"We regained municipalities through people's efforts after about two-and-half years. Our people are the owners of this victory," the new mayor, Adnan Selcuk Mizrakli, said in a

presser

.

Mizrakli will also have a co-mayor, Hulya Alokmen Uynak, as his party shares top positions between men and women, regardless of who wins under the party's gender-balance system.

Diyarbakir's prosecutor had launched an investigation into both co-mayors on April 5 for allegedly supporting terrorism after they were seen at an event with the pro-Kurdistan Workers' Party (PKK) slogans.

"We were celebrating the election victory," Alokmen told Rudaw English at the time. "The event was organized by [HDP's] provincial office in Diyarbakir. All the co-chairs who won in the election met there. [The prosecutor] wanted to launch an investigation into this event. We have been under pressure since the election began. All our steps were monitored."

Mizrakli shared a video on his Twitter account, showing him entering his new office for the first time, claiming that the trustee who had been in office since 2016 had spent public money to decorate the office.

"Look, look! What they have created with the people's money ... We will expose all their waste of money," he said in the tweet.

The Ottoman Turkish Supreme Election Council (YSK) had declared that it would not certify those winners who had previously been removed from office during the State of Emergency since 2016.

The decision affected the HDP more than most other parties as most of its mayors and municipal councils' members were previously removed due to alleged connections with the PKK ‐ connections which the HDP deny.

The party's contentious winner in Mardin, Ahmed Turk, was also certified on April 15 and he shared the position with a co-mayor, Figen Altindag.

Five days earlier HDP's mayor for Van, Bedia Ozgokce Ertan was the first mayor for a metropolis to be certified.
Posted by: trailing wife || 04/18/2019 00:00 || Comments || Link || E-Mail|| [6467 views] Top|| File under: Sublime Porte
Israel-Palestine-Jordan
Israel Detained Over 1,600 Palestinian Prisoners In 2019 - PLO Report
The original is probably filed under a new tab in the famous red binder.

[Jpost] Israel has detained around 1,600 Paleostinians, including 230 children and 40 women, since the start of 2019, according to a report released this week by the Paleostine Liberation Organization's Department of Public Diplomacy and Policy.

The report, issued to correspond with Prisoners' Day, also showed that there are 500 Paleostinians held in administrative detention without trial or charge.

Similarly, the new PLO report showed that in 2018, Israel detained some 3,255 Paleostinian children between the ages of 12 and 17. Some 70% of them were threatened with violence, including rape, castration, home demolition, imprisonment for life and denial of food. More than 75% of child prisoners reported being blindfolded.

The IDF responded to the accusations by the PLO, saying that in recent years many minors, and at very young ages, have been involved in violent incidents, incitement and even terrorism.

"In such cases, there is no choice but to take steps, including interrogation, detention and prosecution, within the limits and in accordance with arrangements established by law," said the IDF spokesperson. "Cases against minors are handled in the juvenile military court, which examines the severity of the offense and the risk posed by the minor, taking into account his age and other special circumstances."

The spokesperson said that minors are entitled to an attorney or with any other form of defense that they choose and that hearings are held shortly after arrest and are conducted "efficiently and with due respect for the rights of the defendants."

Paleostinian prisoners have been a focus in Israeli media this year, both because of stabbing and attempting stabbing attacks by security prisoners against guards at Ketziot Prison in the Negev, and because this year the Israeli government implemented the "pay-to-slay" law. The latter allows the Israel to deduct and freeze the amount of money the Paleostinian Authority pays in salaries to imprisoned

bully boyz

and families of "

deaders

" from the tax money it collects for the PA. The law was passed in July 2018 and approved for implementation by Israel's security cabinet this year. In 2019, the cabinet is withholding approximately $138 million.

According to the PLO report, most detainees are the sole financial providers for their families, which means Israel is required to provide for their dependents, but it does not.
Posted by: trailing wife || 04/18/2019 00:00 || Comments || Link || E-Mail|| [6474 views] Top|| File under: PLO
Terror Networks
Sex Trafficking On The Darknet Being Used To Finance Terrorism - Report
[Jpost] Illegal trafficking of women on the darknet is likely being used as a new method of financing terrorism, says a report by IDC Herzliya's International Institute of Counter-Terrorism exclusively obtained by The Jerusalem Post.

Written by Nadine Liv, the ICT report said that "

gang

s use human trafficking as part of" their "strategy to control the local population, but it also has an economic dimension.... The revenue... from trafficking activities likely helps finance the organization's activities."

According to the report, studies of human trafficking, currently a $150.2 billion per year industry, until now have not examined the phenomenon "from the angle of terrorism financing."
Continued on Page 49
Posted by: trailing wife || 04/18/2019 00:00 || Comments || Link || E-Mail|| [6492 views] Top|| File under: Human Trafficking
Who's in the News
40
[untagged]
5
Commies
4
Islamic State
3
Moslem Colonists
2
Taliban
2
Sublime Porte
1
Arab Spring
1
Govt of Iran Proxies
1
Govt of Iran
1
Muslim Brotherhood
1
Human Trafficking
1
PLO
Bookmark
E-Mail Me
The Classics
The O Club
Rantburg Store
The Bloids
The Never-ending Story
Thugburg
Gulf War I
The Way We Were
Bio
Merry-Go-Blog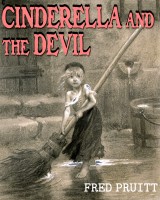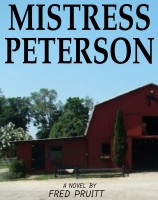 On Sale now!


A multi-volume chronology and reference guide set detailing three years of the Mexican Drug War between 2010 and 2012.

Rantburg.com and borderlandbeat.com correspondent and author Chris Covert presents his first non-fiction work detailing the drug and gang related violence in Mexico.

Chris gives us Mexican press dispatches of drug and gang war violence over three years, presented in a multi volume set intended to chronicle the death, violence and mayhem which has dominated Mexico for six years.
Click here for more information


Meet the Mods
In no particular order...


Steve White
Seafarious
Pappy
lotp
Scooter McGruder
john frum
tu3031
badanov
sherry
ryuge
GolfBravoUSMC
Bright Pebbles
trailing wife
Gloria
Fred
Besoeker
Glenmore
Frank G
3dc
Skidmark
Alaska Paul



Better than the average link...



Rantburg was assembled from recycled algorithms in the United States of America. No trees were destroyed in the production of this weblog. We did hurt some, though. Sorry.
3.235.24.113

Help keep the Burg running! Paypal: