Afghanistan
Hundreds of Afghan delegates to meet with Taliban in Doha
[DAWN] Afghanistan published on Tuesday a lengthy list of delegates who will meet with the Taliban


...the Pashtun equivalent of men...


in Doha this week, including government officials, in what could become the highest-level dialogue between the sworn enemies in years.

A massive roster published by the presidential palace comprises 250 names, including President Ashraf Ghani

...former chancellor of Kabul University, now president of Afghanistan. Before returning to Afghanistan in 2002 he was a scholar of political science and anthropology. He worked at the World Bank working on international development assistance. As Finance Minister of Afghanistan between July 2002 and December 2004, he led Afghanistan's attempted economic recovery until the Karzais stole all the money. ..
's chief of staff, Abdul Salam Rahimi, as well as his election running mate, Amrullah Saleh, the former head of Afghan intelligence.

Other delegates named on the list come from many walks of Afghan life including youth leaders, tribal elders and ‐ significantly ‐ 52 women.


Posted by: Fred || 04/17/2019 00:00 || Comments || Link || E-Mail|| [6474 views] Top|| File under: Taliban
Africa Horn
Fear of army action as Sudan protesters toughen stand
[DAWN] Sudanese protesters have hardened their stand, demanding a transitional military council be scrapped and immediately replaced with civilian rule as on Tuesday they refused to end a days-long sit-in outside army headquarters.

Organisers fear the army is seeking to hijack the revolution on the streets which saw veteran president Omar al-Bashir

Head of the National Congress Party. He came to power in 1989 when he, as a brigadier in the Sudanese army, led a group of officers in a bloodless military coup that ousted the government of Prime Minister Sadiq al-Mahdi and eventually appointed himself president-for-life. He has fallen out with his Islamic mentor, Hasan al-Turabi, tried to impose shariah on the Christian and animist south, resulting in its secessesion, and attempted to Arabize Darfur by unleashing the barbaric Janjaweed on it. Sudan's potential prosperity has been pissed away in warfare that has left as many as 400,000 people dead and 2.5 million displaced. Omar has been indicted for genocide by the International Criminal Court but nothing is expected to come of it.
's three-decade reign toppled on Thursday by top commanders after four months of nationwide demonstrations.

On Monday, activists accused commanders of launching an abortive attempt to clear the sit-in outside army headquarters, ending the relative calm that has reigned since Bashir's overthrow.

Witnesses said several army vehicles had surrounded the area and that troops were seen removing the barricades which demonstrators had put up as a security measure.

Activists voiced fears that the army would make a new attempt on Tuesday.


Posted by: Fred || 04/17/2019 00:00 || Comments || Link || E-Mail|| [6473 views] Top|| File under: Govt of Sudan
Africa North
Civilian casualties and displacement expected to increase due to continued use of air strikes and heavy artillery: UN report
[Libya Herald] Civilian casualties and displacement is expected to increase due to the continued use of air strikes and heavy artillery the latest UN Office for the Coordination of Humanitarian Affairs (OCHA) report said.

It added that frontline and referral hospitals in Tripoli


...a confusing city, one end of which is located in Lebanon and the other end of which is the capital of Libya. Its chief distinction is being mentioned in the Marine Hymn...


and surrounding areas are receiving daily casualties, according to health sector partners. Forty-eight civilian casualties have been confirmed since the start of current hostilities, including 13 civilian deaths. Civilian casualties and displacement are expected to increase further given the continued use of air strikes and heavy artillery. According to the IOM, the report says that over 2,500 civilians fled hostilities in the past 24 hours, raising the total number of people displaced to approximately 18,250.

It adds that thousands of civilians remain stuck in conflict-affected areas in the southern outskirts of Tripoli despite having requested evacuation assistance, with only some few hundred families brought to safety. Low evacuation rates have been attributed to ongoing

festivities

, reports of the indiscriminate use of weapons, and reports of deliberate targeting of ambulance vehicles. Doctors and ambulance drivers are reportedly pulling out of the rescue operations, citing the unsustainable risk they are being exposed to, the report says.

The report says that the day after a school was severely damaged as the result of an air strike, UNICEF has confirmed that, on 14 April, a Ministry of Education warehouse in Ain Zara was severely damaged by shelling. The warehouse is said to have contained over four million copies of textbooks for basic and secondary education.

It warned that humanitarians have noted with growing concern the daily occurrence of fighting ‐ particularly the use of heavy artillery and Arclight airstrike
s in urban areas ‐ impacting civilian objects. The humanitarian community continues to call on all parties to the conflict to uphold their obligations under international law to refrain from targeting educational and health facilities and personnel as well as civilian infrastructure, it added.
Posted by: Fred || 04/17/2019 00:00 || Comments || Link || E-Mail|| [6464 views] Top|| File under: Arab Spring
Presidential Council, High Council of State Heads say Haftar won't be part of peace talks
[Libya Observer] The Head of the Presidential Council Fayez al-Sarraj said Khalifa Haftar

...Self-proclaimed Field Marshal, served in the Libyan army under Muammar Qadaffy, and took part in the coup that brought Qadaffy to power in 1969. He became a prisoner of war in Chad in 1987. While held prisoner, he and his fellow officers formed a group hoping to overthrow Qadaffy. He was released around 1990 in a deal with the United States government and spent nearly two decades in the United States, gaining US citizenship. In 1993, while living in the United States, he was convicted in absentia of crimes against the Jamahiriya and sentenced to death. Haftar held a senior position in the anti-Qadaffy forces in the 2011 Libyan Civil War. In 2014 he was commander of the Libyan Army when the General National Congress (GNC) refused to give up power in accordance with its term of office. Haftar launched a campaign against the GNC and its Islamic fundamentalist allies. His campaign allowed elections to take place to replace the GNC, but then developed into a civil war. Guess you can't win them all...
has not been a true peace partner, saying he used to think Haftar was part of the Libyan aspiration for stability.

In a meeting on Tuesday with elders and shura councils' members of Sahil and Mountain districts in western Libya, al-Sarraj said the attacks of Haftar's forces, which coincided with UN Secretary General's first visit to Libya, wouldn't have taken place if Haftar had not received support from some countries.

He also said that the fighting in Tripoli


...a confusing city, one end of which is located in Lebanon and the other end of which is the capital of Libya. Its chief distinction is being mentioned in the Marine Hymn...


is not a battle between east and west Libya but a battle between those who want a military rule and those who defend democracy and the civilian state.

"I call on eastern Libya's residents to listen to wisdom and recognize that the war is led by a person for his own benefit using your sons as a fuel to this war." al-Sarraj added.

Likewise, the Head of the High Council of State Khalid al-Mishri said they won't be part of any dialogue that involves Haftar, saying dialogue with Haftar is only through the Chief of Staff.

"Haftar's attack is a war crime and a terrorist act and the evidence is his forces' Arclight airstrike
s on the airport and residential areas as well as the recruitment of underaged boys." al-Mishri said.

He also said that Haftar's attack came as the UN envoy was giving assurances that there wouldn't be any military operations and that Haftar assured foreign countries that he would finish the battle in 24 hours.

He also called on Cyrenaica people to take the side of the Presidential Council's government and end the attack on Tripoli.

Al-Mishri said the UNSMIL is responsible for sending the right message to the international community about who the attackers and who the defenders are in this offensive, saying there hasn't been a clear stance by the international community or the Arab League


...an organization of Arabic-speaking states with 22 member countries and four observers. The League tries to achieve Arab consensus on issues, which usually leaves them doing nothing but a bit of grimacing and mustache cursing...


regarding the attack.
Posted by: Fred || 04/17/2019 00:00 || Comments || Link || E-Mail|| [6465 views] Top|| File under: Arab Spring
Arabia
Yemeni parties have agreed upon pullback plan, says UN envoy
[DAWN] Yemen's government and Houthi
...a Zaidi Shia insurgent group operating in Yemen. They have also been referred to as the Believing Youth. Hussein Badreddin al-Houthi is said to be the spiritual leader of the group and most of the military leaders are his relatives. The Yemeni government has accused the Houthis of having ties to the Iranian government, which wouldn't suprise most of us. The group has managed to gain control over all of Saada Governorate and parts of Amran, Al Jawf and Hajjah Governorates. Its slogan is God is Great, Death to America™, Death to Israel, a curse on the Jews ...
rebels have accepted a detailed plan for a much-delayed pullback from the flashpoint city of Hodeida, the UN envoy said on Monday, but no timetable was announced for the withdrawals.

The redeployment of forces was agreed in December under a ceasefire deal reached in Sweden that offered the best hope in years of moving toward an end to the war that has pushed Yemen

...an area of the Arabian Peninsula sometimes mistaken for a country. It is populated by more antagonistic tribes and factions than you can keep track of. Except for a tiny handfull of Jews everthing there is very Islamic...
to the brink of famine.

UN envoy Martin Griffiths told the Security Council that "both parties have now accepted a detailed redeployment plan" for the first stage of the pullback from Hodeida.


"Taqqiya, Infidel"


Griffiths said he received assurances from Houthi leader Abdul Malik al Houthi when they met in Sanaa last week that his forces would support the Hodeida agreement, but the envoy sounded a note of caution after so many delays.

"Let us be clear that when ‐ and I hope it is when and not if ‐ these redeployments happen, they will be the first voluntary withdrawal of forces in this long conflict," he said by video conference from Amman.

The United Nations


...boodling on the grand scale...


announced a deal on the two-stage pullback from Hodeida city and its ports in February, but the redeployment failed to materialise on the ground and the peace effort has since stalled.

The United States put the onus on the Houthis to unblock the process and begin redeployments as agreed in the plan.


Posted by: Fred || 04/17/2019 00:00 || Comments || Link || E-Mail|| [6466 views] Top|| File under: Houthis
Europe
German comedian loses case against Merkel over Erdogan poem
[ENGLISH.ALARABIYA.NET] A German comedian has lost a court case against Chancellor Angela Merkel
...chancellor of Germany and the impetus behind Germany's remarkably ill-starred immigration program. Merkel used to be referred to by Germans as Mom. Now they make faces at her for inundating the country with Moslems ..
's description of a crude poem he wrote about Ottoman Turkish President Sultan Recep Tayyip Erdogan the First

... Turkey's version of Mohammed Morsi but they voted him back in so they deserve him. It's a sin, a shame, and a felony to insult the president of Turkey...
as "deliberately hurtful."

Amid tensions with The Sick Man of Europe Turkey


...the decaying remnant of the Ottoman Empire....


over a TV satire poking fun at Erdogan, Jan Boehmermann read the poem on television in 2016 to illustrate something he said wouldn't be allowed in Germany.

Merkel's

front man

said she considered the poem "deliberately hurtful," which Merkel later said was a mistake. Prosecutors dropped an investigation of Boehmermann for lack of evidence of any crime.

Berlin's administrative court on Tuesday rejected Boehmermann's bid to ban the government from repeating Merkel's assessment since it was clear that wouldn't happen.

It also found Merkel's comments weren't unlawful and didn't constitute "prejudgement" of the case against Boehmermann.
Posted by: Fred || 04/17/2019 00:00 || Comments || Link || E-Mail|| [6486 views] Top|| File under: Sublime Porte
2 French billionaires have pledged 300 million euros to rebuild Notre Dame Cathedral
[IMAGES.DAWN] French billionaire businessman Bernard Arnault's family and his LVMH luxury goods group will donate 200 million euros ($226 million) to help repair Paris' Notre-Dame cathedral, said a statement issued on behalf of Arnault.

"The Arnault family and the LVMH group would like to show their solidarity ata this time of national tragedy, and are joining up to help rebuild this extraordinary cathedral, which is a symbol of France, of its heritage and of French unity," said the statement.


Posted by: Fred || 04/17/2019 00:00 || Comments || Link || E-Mail|| [6489 views] Top|| File under:
Refugees face violence, abuse on Europe's new Balkan route
[DW] It has become increasingly difficult for refugees to make their way from Greece to Central Europe. But in the face of police violence and the risk of arrest, thousands still embark on the dangerous journey.

In early April, Greek police near the northern city of Thessaloniki used tear gas to prevent refugees from making their way to the border with North Macedonia. The refugees were headed to Central and Western Europe, driven by a series of false reports on social media that the border crossings to North Macedonia and Albania had been opened. Around 2,000 people believed the rumor and headed for northern Greece. After three days, the last of them gave up and returned to refugee shelters.

Many of the roughly 70,000 refugees in Greece and the Western Balkans want to travel further north, but numerous obstacles stand in their way. North Macedonia and Hungary erected barbed wire fences on their southern borders years ago. Meanwhile,
Continued on Page 49
Posted by: trailing wife || 04/17/2019 00:00 || Comments || Link || E-Mail|| [6494 views] Top|| File under: Human Trafficking
Home Front: WoT
Lawfare: Is Qatari Funding Influencing BDS On U.S. College Campuses?
[Jpost] Zachor Legal Institute, a right-wing Israeli advocacy and legal group, filed a lawsuit to compel Texas A&M University to share information regarding its funding.

In May, the think tank filed a Freedom of Information Act (FOIA) request, or an appeal for Texas A&M to disclose its funding sources, specifically Qatar

...an emirate on the east coast of the Arabian Peninsula. It sits on some really productive gas and oil deposits, which produces the highest per capita income in the world. They piss it all away on religion, financing the Moslem Brotherhood and several al-Qaeda affiliates. Home of nutbag holy manYusuf al-Qaradawi...
or its proxies. Instead of complying with the request, Qatari lawyers from the Qatar Foundation, a state supported NGO, intervened.

Qatar has given USD $1 billion to American universities since 2011, and Zachor hopes to make a connection between Qatari funds and the "fondness for the Boycott, Divest and Sanctions." on college campuses. The legal institute is focused on waging "a legal battle against anti-Israel movements in America," specifically, Boycott, Divestment and Sanctions (BDS).

Since 2011, Qatar has awarded USD $225 million to Texas A&M University. In addition, it is know that the Qatar Foundation has given money to Carnegie Mellon, Cornell, Georgetown, Northwestern, and Virginia Commonwealth University.

Posted by: trailing wife || 04/17/2019 00:00 || Comments || Link || E-Mail|| [6465 views] Top|| File under: Govt of Qatar (MB)
Court tosses military panel proceedings against suspected USS Cole attack mastermind
[FoxNews] A federal appeals court in Washington on Tuesday rejected yearslong proceedings against the accused

criminal mastermind

of the October 2000 bombing of the USS Cole. The proceedings were conducted by a military commission at Guantanamo Bay, Cuba.

The three-judge panel unanimously ruled that the military judge in the terrorism case against Abd al-Rahim al-Nashiri


...the quietly polite, little middle-aged man who two decades ago was an Al Qaeda bigshot and friend of formerly not-dead Osama bin Laden. He has been in American prisons and GITMO since 2002, far from the pleasures of jihad and female companionship, which is some compensation for the fact that he is still among the living...

improperly presided over the trial at the same time he was seeking a job with the Justice Department (DOJ) as an immigration judge. In the panel's ruling, Judge David Tatel wrote that retired Air Force Col. Vance Spath's application for the DOJ position "created a disqualifying appearance of partiality" and vacated all orders issued by Spath in the case after he applied for the job in 2015.

"We cannot permit an appearance of partiality to infect a system of justice that requires the most scrupulous conduct from its adjudicators," said Tatel, who was joined in the ruling by Judges Judith Rogers and Thomas Griffith.

The ruling likely means that the prosecution of al-Nashiri in the Cole bombing, which killed 17 American sailors and wounded 37 more while the vessel was being refueled in Yemen's Aden harbor, will have to begin anew. Al-Nashiri has been in U.S. custody since 2002 but was not arraigned in the Cole bombing until 2011, and the case has been delayed several times over various legal and logistical issues


The prosecution of this case started under George W. Bush, so President Trump will be the third president dealing with it. Here's hoping he ensures it finally goes to conviction and sentencing.



This article starring:
Abd al-Rahim al-Nashiri
Posted by: Skidmark || 04/17/2019 00:00 || Comments || Link || E-Mail|| [6465 views] Top|| File under: al-Qaeda
India-Pakistan
SC discards review petition regarding order declaring Pak-Turk education foundation a 'terror outfit'
[DAWN] The Supreme Court on Tuesday discarded an application seeking a review of a 2018 order that had directed the interior ministry to declare the Pak-Turk International Cag Education Foundation (PTICEF)


...one of many Gulenist education organizations loathed by would-be neo-Ottoman Sultan Recep Tayyip Erdogan the First, "the much beloved"...

a proscribed organization and ordered that the control of educational institutions, being run by the PTICEF, be handed to Turkiye Maarif Foundation.


Turkey established the Maarif Foundation in 2016, after the so-called coup attempt, to take over the administration of Gulenist overseas schools. It is also supposed to establish its own schools and education centers abroad.

On December 13, 2018, a local lawyer, Sohail Sajid, had filed a constitutional petition in the Supreme Court and requested it to declare the group a terrorist outfit in the country. The petitioner had also requested that the custody of Pak-Turk Schools be granted to Turkiye Maarif Foundation.

Announcing its verdict in the aforementioned case, the apex court had ordered the interior ministry to include the name of PTICEF in the first schedule to Section 11-B of the Anti-Terrorism Act, 1997.

The apex court had also directed the country's financial institutions to immediately freeze the bank accounts of PTICEF and give the custody of such assets to Turkiye Maarif Foundation.

Justice Ijazul Ehsan, who was part of the three-member bench headed by Justice Azmat Saeed today, said that 40 other countries have also shut these schools down, and that the PTICEF has been declared a proscribed organization.

During the hearing, the lawyer for the Pak-Turk school administration maintained that the Ottoman Turkish government had no role in the establishment of the schools, it was the Ottoman Turkish population that had generated the funds for the creation of the schools.

Posted by: Fred || 04/17/2019 00:00 || Comments || Link || E-Mail|| [6472 views] Top|| File under: Sublime Porte
India's Supreme Court considers call to open mosques to women
[DAWN] India's Supreme Court agreed on Tuesday to consider a petition from a

Moslem

couple to allow women into mosques, seeking to overturn a centuries-old practice th

on the lam

ly bars women from the places of worship.

Women are not allowed inside most mosques in India, although a few have separate entrances for women to go into segregated areas.

The petitioners, Yasmeen Peerzade and her husband Zuber Peerzade, said that women were allowed to enter mosques during the time of the Prophet Mohammad (

PTUI!

).

"Like men, women also have the constitutional rights to offer worship according to their belief," they said in their petition.

"There should not be any gender discrimination and allow

Moslem

women to pray in all mosques," they said.


Posted by: Fred || 04/17/2019 00:00 || Comments || Link || E-Mail|| [6463 views] Top|| File under:
Iraq
Iraq economy: Trade booming between Iraq and Iran despite US sanctions, Kurdish industry up after internal Iraq customs duties removed


US pressure on Iraq, Kurdistan no impact on trade with Tehran: Iranian official

[Rudaw] Trade is booming between Iran and Iraq including the Kurdistan Region despite increasing US pressure, a senior Iranian official based in Iraq claimed on the day Washington upped the ante by officially designating the powerful Islamic Revolutionary Guard Corps (IRGC) as a Foreign Terrorist Organization (FTO) like al-Qaeda and the Islamic State
...formerly ISIS or ISIL, depending on your preference. Before that al-Qaeda in Iraq, as shaped by Abu Musab Zarqawi. They're very devout, committing every atrocity they can find in the Koran and inventing a few more. They fling Allah around with every other sentence, but to hear the pols talk they're not really Moslems....
(ISIS).

"Despite repeated trips by American officials as well as economic and political delegations to Iraq and the Kurdistan Region in order to convince the Iraqi traders to abide by the American sanctions against Iran, there has been no sign that the Iraqi side has accepted these requests," Iran's Consul General to Sulaimani Saadullah Masudian told an Iranian outlet on Monday.

Customs-free trade with Iraq gets Kurdish industry pumping

[Rudaw] Factory output in the Kurdistan Region is booming thanks to the removal of customs duties and checkpoints between Iraq and the Region.

"Due to the removal of customs checkpoints between Baghdad and the Region and the unification of customs duties, the export of our factories' products to the Iraqi cities has increased by 20 percent," Mustafa Zubair, who oversees factory affairs for the Kurdistan Regional Government (KRG) Ministry of Trade and Industry, told Rudaw, without specifying a time period.

"High quality and cheap prices" have contributed to increased demand on Kurdish-made goods and services, according to Zubair. Some 70 percent of products produced by factories in the Kurdistan Region are sold elsewhere in Iraq.

Following the takeover of Kirkuk by Iraqi forces supported by Iran-backed Shiite Hashd al-Shaabi paramilitias, the Iraqi government decreed to deal with Kurdish-made products as foreign exports.

High customs fees were levied on the pretext that the KRG does not abide by Iraq's Law No. 25, 1991 for Industrial Development concerning the licensing of factories.

This move forced the plants in the Kurdistan Region to revoke their licence with the KRG and apply for a new one from Baghdad to escape high tariffs.

"This problem has now been resolved," Zubair claimed. Permits are now being issued according to Iraq's Law No. 20, 1998.

"Any factory licensed based on that law will be exempted from any taxes and customs fees for 10 years allowing them to import raw material to their factories from any border-crossings of Iraq," he explained.

The majority of the Region's factories are located in Erbil − around 1,200.

"The removal of customs points between the Iraqi cities and the Kurdistan Region has led to an increase in demand on Kurdish factory outputs from the Iraqi cities and a boost for businesses. Therefore a number of factories that had been shut down in the past have once again resumed their operations," said Taeb Kazho, head of Erbil's industrial development.

Posted by: trailing wife || 04/17/2019 00:00 || Comments || Link || E-Mail|| [6463 views] Top|| File under: Govt of Iran
Experts find mass grave in Shingal thought to contain 500 Yezidis
[Rudaw] The remains of hundreds of Yezidis executed by Islamic State
...formerly ISIS or ISIL, depending on your preference. Before that al-Qaeda in Iraq, as shaped by Abu Musab Zarqawi. They're very devout, committing every atrocity they can find in the Koran and inventing a few more. They fling Allah around with every other sentence, but to hear the pols talk they're not really Moslems....
(ISIS)

murderous Moslems

are believed to have been discovered at a mass grave in Kocho, Shingal.

It's one of 15 burial sites in the village of Kocho, a Yezidi village in the Shingal district.

The Iraqi government, the International Commission on Missing Persons and the United Nations


...the Oyster Bay money pit...


are conducting an exhumation of the suspected mass grave sites.

"The bodies in this grave will be sent directly to the forensic department in Baghdad, and I went to Baghdad and visited the laboratories and saw the process there," said Haitham Ahmad who has lost four family members.

In the summer of 2014, the ethno-religious Yezidi minority in northwestern Iraq and the Kurdistan Region were targeted by Islamic State (ISIS)

bully boyz

streaming from Raqqa to djinn-infested Mosul
... the home of a particularly ferocious and hairy djinn...
across the border with Syria.

"I am confident that the crimes of

ISIS

will be revealed through the examination of these bodies. It (the examination result) will be stored by them until all the 15 mass graves in Kocho, 14 inside Kocho itself and one in Sulag, are exhumed and only then can we receive them officially and give them a proper burial," added Ahmad.

Only 26 bodies have been recovered so far at the site in Kocho, although 500 victims' remains are through to be buried there.
Posted by: trailing wife || 04/17/2019 00:00 || Comments || Link || E-Mail|| [6465 views] Top|| File under: Islamic State
Israel-Palestine-Jordan
Senior PA official said to warn Hamas plotting coup against Abbas in West Bank
[IsraelTimes]

Gazoo

-based terror group planning to exploit salary cuts for Paleostinian Authority party members and security forces, high-ranking party member reportedly says.

A senior Paleostinian Authority official reportedly warned that

Hamas, the braying voice of Islamic Resistance®,

means to exploit the economic situation in the West Bank and pay off PA officers and security forces to take control of the territory.

The effort will resemble Hamas's takeover of

Gazoo

in 2007, the official said, according to a Tuesday report in Channel 12 news. Hamas ousted the ineffectual Mahmoud Abbas

... a graduate of the prestigious unaccredited Patrice Lumumba University in Moscow with a doctorate in Holocaust Denial...


's Fatah faction from

Gazoo

to take control of the territory two years after Israel withdrew unilaterally, and the terror group has ruled the Strip ever since.

"We fear that Hamas will exploit the deteriorating economic situation of our officers and members of the security forces, and pay money to buy them off," the official reportedly said at a closed meeting this week.

"That's how Hamas took control of

Gazoo

in the coup in 2007, with bribes paid under the table," he said.

The Paleostinian finance minister in February announced salary cuts for civil servants, days after Israel said it would withhold tens of millions of dollars in tax transfers to the PA.

Israel's security cabinet had approved the freezing of $138 million over the PA's payments to Paleostinians incarcerated
Drop the rod and step away witcher hands up!
by Israel for terrorism and violence, and to the families of dead terrorists.

In protest, PA President Abbas said he would not accept any funds from Israel unless it provided the full tax sums it owed the PA.

Israel, which collects taxes on behalf of the PA, says the payments encourage further violence.

The PA claims the payments are a form of welfare to families who have lost their main breadwinner.
Posted by: trailing wife || 04/17/2019 00:00 || Comments || Link || E-Mail|| [6469 views] Top|| File under: Palestinian Authority
Court upholds deportation of Human Rights Watch director under BDS rule
[IsraelTimes] Omar Shakir ordered to leave country by May 1 over calls to boycott companies to pressure Israel; activist says he only called on firms to cease operations in settlements.

The Jerusalem District Court rejected an appeal by Omar Shakir to remain in the country, citing his ongoing support of boycotts of Israel during his time in the country.

Israel enacted a law in 2017 barring entry to any foreigner who "knowingly issues a public call for boycotting Israel."

Tuesday's ruling was the first time the law was applied to someone already residing in the country.

Shakir, a US citizen, has worked as the New York-based group's Israel and Paleostine director since October 2016.

The interior minister ordered Shakir's deportation in May 2018, calling him a "boycott activist."

Human Rights Watch said neither the organization nor Shakir promotes Israel boycotts, but has called for companies to cease operations in West Bank settlements because they "inherently benefit from and contribute to serious violations of international humanitarian law."

The court upheld that the law applies to boycotts of "areas under [Israel's] control," namely the West Bank, not just of Israel proper.

Human Rights Watch said in a statement that the court's ruling "threatens the ability of all Human Rights Watch staff members to access both Israel and the West Bank."
Posted by: trailing wife || 04/17/2019 00:00 || Comments || Link || E-Mail|| [6472 views] Top|| File under:
Video warns of attack on Eurovision unless Israel eases Gaza conditions
[IsraelTimes] Unclear who is behind clip circulating on Palestinian social media threatening Jewish state ahead of high-profile song contest next month in Tel Aviv.


No doubt Israeli security was already planned to be stringent.

Thousands of tourists and Eurovision enthusiasts are expected to arrive in Tel Aviv in mid-May for the international singing competition.
Posted by: trailing wife || 04/17/2019 00:00 || Comments || Link || E-Mail|| [6481 views] Top|| File under:
Syria-Lebanon-Iran
Delegation to Syria learns whereabouts of 40 Yezidis
[Rudaw] Eager to discover Yezidis who may have survived Islamic State
...formerly ISIS or ISIL, depending on your preference. Before that al-Qaeda in Iraq, as shaped by Abu Musab Zarqawi. They're very devout, committing every atrocity they can find in the Koran and inventing a few more. They fling Allah around with every other sentence, but to hear the pols talk they're not really Moslems....
(ISIS) atrocities, a high-level Yezidi delegation returned with promising news from the war-torn Syria last week following the declared military defeat of the bandidos

murderous Moslems

.

The delegation announced they discovered 40 Yezidi

women and kiddies

who will soon rejoin their relatives in the Kurdistan Region.

"The delegation consisted of six people who visited different places in Rojava and Syria to reveal the fate of 40 Yezidi

women and kiddies

some of whom had been taken to hospitals to receive treatment for wounds they had sustained [while fleeing the final battles in al-Baghouz]...," Karim Sulaiman, an adviser to the Yezidi Spiritual Council, told Rudaw.

Without providing details, Sulaiman added they obtained "good information" on the fate of many other missing Yezidis.

On March 23, the Syrian Democratic Forces (SDF) announced the territorial defeat of the Islamic State group (ISIS) in the Middle Euphrates River Valley. Tens of thousands of ISIS bandidos

murderous Moslems

and their families as well as many Yezidis poured out of the group's last holdout of Baghouz, Deir ez-Zor province.

In an interview with Rudaw on April 6, YPG

front man

Nouri Mahmoud said: "...many Yezidi children who are among the

ISIS

families at the camps are denying their identity. We are doing our best to approach them and to convince them to reveal their identity."

Iraq and the Kurdistan Region have a shortage of psychosocial

controller

s. The Yezidi community heavily relies on private donations and non-governmental organizations to fill the gap.

Mahmoud further explained "ISIS has had a great influence on educating them, threatening them, and putting them under their influence. So long as they are treated badly, that style of education still lives with them making them to deny their [own] identity."

According to the most updated data from the Yezidi Affairs Office from the KRG Ministry Religion and Endowment, of 6,417 Yezidis kidnapped by ISIS during their brutal campaign of the takeover of Shingal in August 2014, the fate of 2,992 is still unclear whether they were killed and alive.

A large number have been rescued through smugglers paying ransoms for their release.

Abdulla Sharem, a smuggler rescuing Yezidis who has participated in dozens of rescues, explained "there are many other

women and kiddies

alive in Syria excluding those who were taken to al-Hol camp" in addition to the recently discovered 40.

"They are in Raqqa and Homs," he said.
Posted by: trailing wife || 04/17/2019 00:00 || Comments || Link || E-Mail|| [6485 views] Top|| File under: Islamic State
Kobani: Christianity grows in Syrian town once besieged by Islamic State
[

Rooters

] A community of Syrians who converted to Christianity from Islam is growing in Kobani, a town besieged by Islamic State
...formerly ISIS or ISIL, depending on your preference. Before that al-Qaeda in Iraq, as shaped by Abu Musab Zarqawi. They're very devout, committing every atrocity they can find in the Koran and inventing a few more. They fling Allah around with every other sentence, but to hear the pols talk they're not really Moslems....
for months, and where the tide turned against the

murderous Moslems

four years ago.

The converts say the experience of war and the onslaught of a group claiming to fight for Islam pushed them toward their new faith. After a number of families converted, the Syrian-Ottoman Turkish border town's first evangelical church opened last year.

Islamic State

murderous Moslems

were beaten back by U.S. air strikes and Kurdish fighters at Kobani in early 2015, in a reversal of fortune after taking over swaths of Iraq and Syria. After years of fighting, U.S.-backed forces fully ended the group's control over populated territory last month.

Though Islamic State's ultra-radical interpretation of Sunni Islam has been repudiated by the Islamic mainstream, the legacy of its violence has affected perceptions of faith.

Many in the mostly Kurdish areas of northern Syria, whose urban centers are often secular, say agnosticism has strengthened and in the case of Kobani, Christianity.

Christianity is one of the region's minority faiths that was persecuted by Islamic State.

Critics view the new converts with suspicion, accusing them of seeking personal gain such as financial help from Christian organizations working in the region, jobs and enhanced prospects of emigration to European countries.

The newly-converted Christians of Kobani deny those accusations. They say their conversion was a matter of faith.

"After the war with Islamic State people were looking for the right path, and distancing themselves from Islam," said Omar Firas, the founder of Kobani's evangelical church. "People were scared and felt lost."

Firas works for a Christian aid group at a nearby camp for displaced people that helped set up the church.

He said around 20 families, or around 80 to 100 people, in Kobani now worship there. They have not changed their names.

"We meet on Tuesdays and hold a service on Fridays. It is open to anyone who wants to join," he said.

The church's current pastor, Zani Bakr, 34, arrived last year from Afrin, a town in northern Syria. He converted in 2007.

"This was painted by IS as a religious conflict, using religious slogans. Because of this a lot of Kurds lost trust in religion generally, not just Islam," he said.

Many became atheist or agnostic. "But many others became Christian. Scores here and more in Afrin."

MISSIONARIES AND CRITICS
One man, who lost an arm in an

kaboom

in Kobani and fled to The Sick Man of Europe Turkey


...just another cheapjack Moslem dictatorship, brought to you by the Moslem Brüderbund....


for medical treatment, said he met Kurdish and Ottoman Turkish converts there and eventually decided to join them.

"They seemed happy and all talked about love. That's when I decided to follow Jesus's teachings," Maxim Ahmed, 22, said, adding that several friends and family were now interested in coming to the new church.

Some in Kobani reject the growing Christian presence. They say Western Christian aid groups and missionaries have exploited the chaos and trauma of war to convert people and that local newcomers to the religion see an opportunity for personal gain.

"Many people think that they are somehow benefiting from this, maybe for material gain or because of the perception that Christians who seek asylum abroad get preferential treatment," said Salih Naasan, a real estate worker and former Arabic teacher.

Thousands of Christians have fled the region over decades of sectarian strife. From Syria they have often headed for

Leb

and European countries.

The population of Kobani and its surroundings has neared its original 200,000 after people returned, although only 40,000 live in the town itself, much of which lies in ruins.
Posted by: trailing wife || 04/17/2019 00:00 || Comments || Link || E-Mail|| [6473 views] Top|| File under:
Instagram accounts of Iran's Khamenei, IRGC's Soleimani get suspended
[ENGLISH.ALARABIYA.NET] The Instagram accounts of at least three commanders of the Iranian Revolutionary Guard Corps and Iran's Supreme Leader Ayatollah Ali Khamenei were suspended on Tuesday, only a day after the US officially designated it as a foreign terrorist organization.

The accounts that were suspended included those of Major-General Qasem Soleimani, the commander of the Quds Force, Major-General Mohammad Ali Jafari, the commander-in-chief of the IRGC, and Brigadier-General Mohammed Pakpour, the commander of the IRGC Ground Forces.

Instagram also suspended Khamenei's Instagram account in English on Tuesday. The Iranian Supreme Leader's (@khamenei.en) account had at least 21,400 followers before it was suspended. His main Farsi account on Instagram with 2.5 million followers is still online.


Posted by: Fred || 04/17/2019 00:00 || Comments || Link || E-Mail|| [6466 views] Top|| File under: Govt of Iran
Terror Networks
The women of ISIS
[ENGLISH.ALARABIYA.NET] Women in ISIS can be more zealous and aggressive than their male counterparts ‐ a far cry from the stereotypical ISIS-bride victim often presented in the media.

During a five-episode series, Al Arabiya's Rola al-Khatib met with ISIS fighters, women, and children, yet she says that her time with the women was the most violent, physically and psychologically.

Al Arabiya's exclusive series "Face to Face with ISIS" interviewed women in the camp of al-Hol in northern Syria, which is run by Civilian Administration of the US-backed Syrian Democratic Forces (SDF).

Covered in black and standing behind a fence, the women spoke to Al Arabiya about their ideology, which the Civilian Administration says they still follow.

One of them said: "The creed that is planted here won't be removed by anyone. Not Trump, nor America, nor the Jews, nor the infidels ... no one."

She added: "This creed is also planted in our children."

The ISIS women stoned the filming team after the interviews had been conducted, causing them to leave the camp earlier than they had planned.

Among them, there are Yazidi women, previous ISIS sex slaves, who are afraid to identify themselves to the forces for fear of repercussions from the ISIS women, according to the SDF.

The SDF also said that the ISIS women had previously burned down the tent of one of them for removing her face cover.

The three camps in the area host almost 13,000 foreign ISIS

women and kiddies

. Other parts of the same camps host Iraqi refugees and displaced Syrians.

Previous episodes of "Face to Face with ISIS" included interviews with former ISIS fighters who were captured or surrendered near al-Baghouz, as well as the plight of former ISIS child soldiers and their experiences under the terrorist group's rule.


Posted by: Fred || 04/17/2019 00:00 || Comments || Link || E-Mail|| [6470 views] Top|| File under: Islamic State
Home Front: Culture Wars
Texas State Agencies Divests $72 Million From Company That Boycotts Israel
[IsraelTimes] State agencies in Texas have started to divest some $72 million worth of stock in a company that boycotts Israel to comply with a 2017 law.

The measure bans the state from doing business with companies that observe the Boycott, Divestment and Sanctions movement against Israel.

Two state pension funds ‐ the Employees Retirement System of Texas and Texas Permanent School Fund ‐ own $68 million and $4 million, respectively, worth of stock in DNB ASA, a Norwegian financial services company, the San Antonio Express-News reported.

The company has denied it boycotts Israel.

There are four companies on the state comptroller's blacklist of companies that boycott Israel, the newspaper reported. The companies all deny such a boycott.

The Employees Retirement System told the Express-News that as of early April it had divested about half of its holdings in DNB ASA and that divestment should be complete by June.

The Texas comptroller in March blacklisted Airbnb for its decision to remove listings of rooms and homes for rent in West Bank Jewish settlements. The company has since walked back its decision.

Earlier this month Texas

politician

s offered an amendment to the law to exempt individuals and businesses valued at less than $100,000 or employing fewer than 10 full-time employees from the ban. The amendment was in response to legal challenges.

At least 26 states in recent years have passed similar laws punishing businesses that choose to boycott Israel.

Posted by: trailing wife || 04/17/2019 00:00 || Comments || Link || E-Mail|| [6467 views] Top|| File under:
Who's in the News
25
[untagged]
10
Taliban
9
Islamic State
5
Arab Spring
5
Govt of Pakistan
4
Commies
3
Govt of Iran
2
Houthis
2
Sublime Porte
1
Govt of Qatar (MB)
1
Human Trafficking
1
Govt of Iran Proxies
1
Moslem Colonists
1
Muslim Brotherhood
1
Palestinian Authority
1
al-Qaeda
1
Govt of Sudan
Bookmark
E-Mail Me
The Classics
The O Club
Rantburg Store
The Bloids
The Never-ending Story
Thugburg
Gulf War I
The Way We Were
Bio
Merry-Go-Blog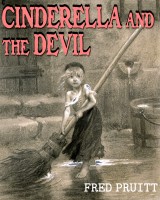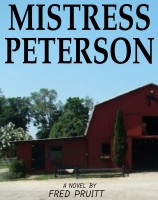 On Sale now!


A multi-volume chronology and reference guide set detailing three years of the Mexican Drug War between 2010 and 2012.

Rantburg.com and borderlandbeat.com correspondent and author Chris Covert presents his first non-fiction work detailing the drug and gang related violence in Mexico.

Chris gives us Mexican press dispatches of drug and gang war violence over three years, presented in a multi volume set intended to chronicle the death, violence and mayhem which has dominated Mexico for six years.
Click here for more information


Meet the Mods
In no particular order...


Steve White
Seafarious
Pappy
lotp
Scooter McGruder
john frum
tu3031
badanov
sherry
ryuge
GolfBravoUSMC
Bright Pebbles
trailing wife
Gloria
Fred
Besoeker
Glenmore
Frank G
3dc
Skidmark
Alaska Paul



Better than the average link...



Rantburg was assembled from recycled algorithms in the United States of America. No trees were destroyed in the production of this weblog. We did hurt some, though. Sorry.
44.200.171.74

Help keep the Burg running! Paypal: