Afghanistan
NDS issues clarification regarding controversial raid against Al-Qaeda hideout in Helmand
[KhaamaPress] The Afghan Intelligence, National Directorate of Security


...the Afghan national intel agency...


(NDS) on Saturday issued clarification regarding the recent raid against al-Qaeda hideout in southern Helmand


...an Afghan province populated mostly by Pashtuns, adjacent to Injun country in Pak Balochistan...


province of Afghanistan in which more than ten suspects including two women were jugged
Drop the heater, Studs, or you're hist'try!
The operation had sparked outrage among local residents who were demanding immediate release of women.

In the meantime, the National Directorate of Security issued a statement on Saturday afternoon, stating that the two women were held by female soldiers of the directorate.

The statement further added that the presidential palace had issued instructions to launch an investigation into the incident and to respond to protests of local residents.

Emphasizing that the case is a sensitive issue and has links with the national security of the country, NDS said the Afghan intelligence operatives conducted their operation considering and fully respecting the enforced laws, Islamic principles, and traditional values of the country.

The National Directorate of Security also added that the two women who were temporarily arrested have been released after contacts were established with their family.

In the meantime, the National Directorate of Security also noted that the office of the president has instructions to Afghan national defense and security forces and their international partners to take necessary measures to ensure safety of the

women and kiddies

who are being used as human shields by terrorist groups in a cowardly manner and in violation of Islamic and Afghan traditional values.

Posted by: trailing wife || 04/15/2019 00:00 || Comments || Link || E-Mail|| [6466 views] Top|| File under: al-Qaeda
Africa Horn
Sudan's new military ruler vows to 'uproot' Bashir regime
[DAWN] Sudan's second new military leader in as many days vowed on Saturday to 'uproot' deposed president Omar al-Bashir

Head of the National Congress Party. He came to power in 1989 when he, as a brigadier in the Sudanese army, led a group of officers in a bloodless military coup that ousted the government of Prime Minister Sadiq al-Mahdi and eventually appointed himself president-for-life. He has fallen out with his Islamic mentor, Hasan al-Turabi, tried to impose shariah on the Christian and animist south, resulting in its secessesion, and attempted to Arabize Darfur by unleashing the barbaric Janjaweed on it. Sudan's potential prosperity has been pissed away in warfare that has left as many as 400,000 people dead and 2.5 million displaced. Omar has been indicted for genocide by the International Criminal Court but nothing is expected to come of it.
's regime and release protesters, in a bid to placate demonstrators demanding civilian rule.

"I announce the restructuring of state institutions according to the law and pledge to fight corruption and uproot the regime and its symbols," General Abdel Fattah al-Burhan said, a day after he was sworn in to head Sudan's new ruling military council.

He also ordered the release of all prisoners locked away
Yez got nuttin' on me, coppers! Nuttin'!
by special emergency courts and the immediate lifting of a night-time curfew imposed by the council earlier this week.

Career soldier Burhan took the helm of Sudan's transitional military council on Friday when his predecessor General Awad Ibn Ouf ‐ a close aide of ousted veteran president Bashir ‐ quit after little more than 24 hours in power.

Burhan also pledged on Saturday that individuals involved in the killing of protesters would face justice.

His initial announcements indicated he wanted to show the tens of thousands of protesters on the streets that he is not part of the regime's old guard and was genuinely committed to reform.

The new leader also on Saturday accepted the resignation of the head of the feared National Intelligence and Security Service, Salah Abdallah Mohammed Salih ‐ widely known as Salih Ghosh ‐ the military council announced.

Salih Ghosh had overseen a sweeping crackdown led by NISS agents against protesters taking part in four months of mass demonstrations that led to the toppling of Bashir in a palace coup by the army on Thursday.

Dozens of protesters were killed and thousands of activists, opposition leaders and journalists tossed in the slammer
Book 'im, Mahmoud!
The police said that 16 people had been killed in live fire in Khartoum alone over the previous two days as NISS agents led a desperate last stand for Bashir before the army intervened.


Posted by: Fred || 04/15/2019 00:00 || Comments || Link || E-Mail|| [6471 views] Top|| File under: Govt of Sudan
Arabia
Israeli delegation cancels visit to Bahrain after outcry
"When y'all get yourselves figured out, we'll come back."

[Ynet] Parliament, street protests expressed strong opposition to Israeli attendance at Global Entrepreneurship Network congress; security, difficulty in obtaining visas cited as reason for cancellation.

A delegation from Israel that was due to attend a conference in Bahrain this week has pulled out due to security concerns, the organizers said on Sunday, after Bahrainis held an extensive campaign against the visit.

A spokeswoman for Israel's Economy Ministry said a planned visit to Bahrain this week by Israel's Economy Minister Eli Cohen had been "delayed because of political issues."

Israel and the Gulf Arab countries are in the midst of a diplomatic push aimed at forging an alliance against their common enemy Iran. Their efforts have become increasingly public after years of mostly covert contact due to strong opposition to Israeli rule over the Paleostinians.

The group of around 30 Israeli business executives and government officials was scheduled to participate in a congress organized by the U.S.- based Global Entrepreneurship Network (GEN) in Bahrain on April 15-18.

This prompted an outcry in Bahrain, with parliament joining calls on social media for the visit to be cancelled and some minor street protests held in Manama.

"While we advised the Israeli delegation they would be welcome, they decided this morning not to come due to security concerns and a wish not to cause disruption for the other 180 nations participating," Jonathan Ortmans, GEN president, said in a statement.

A source close to the matter told

Rooters

that three Israeli speakers had cancelled because they were unable to obtain visas while the rest of the delegation had "decided not to go."

The Bahraini government said the delegation had been invited at the sole initiative of the Global Entrepreneurship Network.

"Our responsibility is to ensure a safe and supportive environment for the attending delegations," the government said in a statement.

Last week a group of Bahraini lawyers tried unsuccessfully to get a court to stop immigration authorities from issuing visas to the delegation, while parliament condemned the visit.

"Bahrain's parliament announces that the people of Bahrain reject any Israeli presence on its territory and its lands and any decision allowing this presence is unacceptable,"

politician

s said in a statement.

Israel has formal diplomatic relations with only two Arab states, neighboring Egypt and Jordan.

But an Israeli cabinet minister visited Abu Dhabi's Grand Mosque last year and fellow Gulf state Oman hosted Prime Minister Benjamin Netanyahu on a surprise trip, the first time an Israeli leader had visited the Sultanate in 22 years.
Posted by: trailing wife || 04/15/2019 00:00 || Comments || Link || E-Mail|| [6467 views] Top|| File under:
Caribbean-Latin America
Pompeo accuses Iran of supporting terrorism in Latin America
[ALMASDARNEWS] US Secretary of State Mike Pompeo accused Iran of supporting terrorism in Latin America in an interview with the Voice of America while touring the continent.

"There's no doubt. Iranian money remains in South America... supporting Hezbollah, supporting transnational criminal organizations, supporting efforts at terrorism throughout the region," the top US diplomat said when he was asked if Tehran is present in the region.

He also branded the Islamic Theocratic Republic "the world's largest state sponsor of terror", noting: "That's a global threat".

He also took aim at Venezuela's elected president, Nicolas Maduro

Venezuela's attempt at producing a Muammar Qadaffy...
, claiming that he and "his henchmen have destroyed this nation". He slammed the current leader for cooperating with Russia and Cuba.

"He's handed over all his power to the Cubans and to the Russians", Pompeo said.

The US secretary of state, at the same time, downplayed his recent invective against China's presence in Venezuela when he claimed that their "financial interventions have helped destroy the country" and blamed China for injecting "corrosive capital into the economic bloodstream, giving life to corruption".

"We want China to thrive and prosper. Here's what we don't want, especially in South America. We don't want China to just show up with bags full of money and bribe officials.... we don't want corrupt activity", he said in the VoA interview.

On Sunday, Pompeo is to visit the Columbian city of Cucuta on the Venezuelan border, where the US humanitarian cargo for Venezuela was stalled, and will reportedly meet refugees there. During his tour across South America, he has already visited Peru, Paraguay and Chile, lashing out at Venezuelan President Maduro and Russia and China's presence in the region.


Posted by: Fred || 04/15/2019 00:00 || Comments || Link || E-Mail|| [6466 views] Top|| File under: Govt of Iran Proxies
Europe
Crosses covered with cloth in Italian cemetery to avoid offending Muslims
[VOE] The crosses on graves in an Italian cemetery in Bologna have been covered with black cloth in order not to offend those who may come from another religion.

The cemetery has also installed motorised blackout curtains in a local chapel to hide Roman Catholic symbols during ceremonies involving other denominations, Il Giornale reports.

Many have expressed criticism including Forza Italia deputy Galeazzo Bignami who denounced the move saying those looking not to offend were disrespecting Christian values and he added, "even more so the memory of our dead, hiding them behind 'motorised tents' in a cemetery to avoid offending other religions".

"If the administrators are ashamed of our tradition and our culture, they should go and hide themselves and not just behind a motorised tent. If they are not able to bring respect for the living at least they have the decency to leave the dead alone and not involve them in foolishness", he added.

Conservative-populist Brothers of Italy leader Giorgia Meloni also commented on the case saying, "Using the excuse of respect for others, they lack respect for our Catholic culture and our traditions. Now the Left is beyond fanaticism. This is ideological delirium".

The incident is also unlikely to have been well met by populist Interior Minister Matteo Salvini's League party which proposed in 2018 to require a crucifix be hung in all public buildings including train stations, airports, universities, and embassies.
Posted by: Besoeker || 04/15/2019 02:00 || Comments || Link || E-Mail|| [6504 views] Top|| File under:
ISIS plans to copy Paris Bataclan massacre with a swathe of fresh attacks across Europe are revealed on a hard drive
[MAIL] Shocking documents detailing a wave of ISIS attacks across Europe have been discovered on a hard drive dropped by members of the terror group as they fled their last stronghold in Syria earlier this year.

The chilling plans are believed to be inspired by the terrorist attack in Paris four years ago, when ISIS killers stormed the Bataclan concert hall and other areas of the city and killed 130 people.

Two years later, they committed another atrocity in Manhattan where jihadis crashed into cyclists and runners in the city, killing eight.

ISIS are now planning to repeat this horrific attacks in a new wave of atrocities across Europe, including an attack on a high-speed train network in Germany and on an oil pipeline in Switzerland.
Posted by: Besoeker || 04/15/2019 01:57 || Comments || Link || E-Mail|| [6468 views] Top|| File under: Islamic State
India-Pakistan
Pakistan Releasing Christian Woman Long Imprisoned For Blasphemy
[Jpost] Pak Prime Minister Imran Khan

... aka Taliban Khan, who ain't the sharpest bulb on the national tree...
has announced that Asia Bibi, a Christian woman who last year was saved from death row after being accused of blasphemy against Islam, will soon leave Pakistain to be reunited with her family.

"She will leave Pakistain in a couple of weeks," Khan told foreign journalists in Islamabad.
Continued on Page 49
Posted by: trailing wife || 04/15/2019 00:00 || Comments || Link || E-Mail|| [6465 views] Top|| File under: Govt of Pakistan
Man sent to prison in blasphemy case
[DAWN] ISLAMABAD: A judicial magistrate remanded a man in judicial custody for 14 days in a blasphemy case on Saturday.

The man has been booked and tossed in the slammer
Maw! They're comin' to get me, Maw!
in a case registered against him at the Shams Colony police under Sections 295-A (deliberate and malicious acts intended to outrage religious feelings of any class by insulting its religion or religious beliefs) and 298-A (use of derogatory remarks, etc., in respect of holy personages) of the Pakistain Penal Code.

Earlier, a resident of the area approached the SSP-Islamabad and lodged a complaint. Mohammed Sohail, the complainant, said that one of his friends ‐ a barber by profession ‐ had informed him about the suspect and his alleged blasphemous activities.

According to the FIR, the complainant reported the matter to the police for legal action against the suspect after consultation with his friends.

The complainant said that the act of the suspect had hurt the religious feelings of the people of the area, adding there was much resentment among the residents and law and order situation there was at risk.

Investigation Officer Sub-Inspector Mohammad Nawaz said the suspect was produced before a magistrate who sent him to prison on judicial remand. The police seized a mobile phone and a laptop from the suspect and sent to the Federal Investigation Agency for recovery of evidence if any, he added.


Posted by: Fred || 04/15/2019 00:00 || Comments || Link || E-Mail|| [6467 views] Top|| File under: Govt of Pakistan
Israel-Palestine-Jordan
Israeli attack on Masyaf destroyed Syrian missile launcher
[ALMASDARNEWS] The Israeli Arclight airstrike
s on the Syrian city of Masyaf managed to destroy a missile launcher, a new report said on Saturday.

At approximately 2:30 A.M. (local time) on Saturday morning, the Israeli Air Force launched several airstrikes over the city of Masyaf in western Hama.

According to report from the city in western Hama, the Israeli airstrikes hit a Syrian M-600 ballistic missile launcher (AKA "Maysaloun") near the Masyaf National Hospital.

A picture of the destroyed M-600 missile launcher was posted on Saturday; it would show the complete destruction of the Syrian military's weapon.

Despite erecting their S-300 anti-aircraft missiles near the city of Masyaf, the Syrian military did not actually use this system.

A source from the Syrian military said that the units authorized to use the S-300 system have yet to complete training.


Posted by: Fred || 04/15/2019 00:00 || Comments || Link || E-Mail|| [6467 views] Top|| File under: Govt of Syria
Back To Normal Along The Gaza Border: IDF Releases The Reinforcements
[Jpost] After several weeks of calm in Israel's South, the IDF has ordered the additional troops deployed along the

Gazoo

border last month to stand down.

"In accordance with the ongoing assessment, it was decided to release the increased forces in the Southern Command for ongoing operations and training to improve their readiness," the IDF Spokesperson's Unit said in a statement given to The Jerusalem Post, adding that "the IDF continues to be highly prepared and will act quickly according to need."

The army deployed three infantry brigades and an artillery unit to enhance the Southern Command after a long-range rocket attack on central Israel destroyed a family home in March. The leave of all combat units assigned to the command was also canceled and reservists from several units were called up.

The rocket attack led to another round of violence between Israel and

Hamas, the braying voice of Islamic Resistance®,

.

A tense calm has been holding in the South, with reports of a ceasefire deal mediated by Egypt, Qatar

...an emirate on the east coast of the Arabian Peninsula. It sits on some really productive gas and oil deposits, which produces the highest per capita income in the world. They piss it all away on religion, financing the Moslem Brotherhood and several al-Qaeda affiliates. Home of nutbag holy manYusuf al-Qaradawi...
and the United Nations


...aka the Oyster Bay Chowder and Marching Society...


in the works.
Posted by: trailing wife || 04/15/2019 00:00 || Comments || Link || E-Mail|| [6470 views] Top|| File under: Hamas
Gaza factions said weighing resumption of balloon launches, nighttime border clashes
[IsraelTimes] Paleostinian factions in the

Gazoo

Strip are considering resuming the use of "hard tools" such as incendiary balloon launches and nighttime

festivities

along the border over what they say is Israel's failure to honor understandings between the sides aimed at ensuring calm, the al-Quds newspaper reports.

According to the Jerusalem-based daily, the Paleostinians spoke with an Egyptian security delegation mediating between

Gazoo

's

Hamas, the braying voice of Islamic Resistance®,

rulers and Israel, which promised to press Jerusalem to honor its end of the understandings.

The newspaper says this includes Israel lifting restrictions on the export and import of certain goods to and from

Gazoo

.
Posted by: trailing wife || 04/15/2019 00:00 || Comments || Link || E-Mail|| [6471 views] Top|| File under: Hamas
Southeast Asia
Philippines: Tests confirm death of IS-linked chief Abu Dar
[DW] DNA tests have confirmed the death of the last known leader of an Islamist assault on Marawi city in the southern Philippines. Authorities feared that Abu Dar could use looted wealth to revivify the battered insurgency.

Officials in the Philippines on Sunday confirmed the death of Owaida Marohombsar, who went by the nom de guerre of Abu Dar,


...more fully Owayda Benito Marohombsar. He was also known as Humam Abdul Najb, a cousin of the Maute brothers and successor to Isnilon Hapilon as emir. Abu Dar was a full-blooded member of the Maranao tribe, and grew up in Pagayawan town in Lanao del Sur...

after DNA tests carried out by US authorities.

Marohombsar was one of few leaders to survive a 2017 attack on the city of Marawi, where he managed to escaped with large amounts of cash looted during the siege. Philippines authorities feared he would use the wealth to rebuild the Dawla Islamiya group, an alliance of pro-Islamic State
...formerly ISIS or ISIL, depending on your preference. Before that al-Qaeda in Iraq, as shaped by Abu Musab Zarqawi. They're very devout, committing every atrocity they can find in the Koran and inventing a few more. They fling Allah around with every other sentence, but to hear the pols talk they're not really Moslems....
(IS) fighters.

Manila confirmed the Islamist leader as one of four bandidos

turban

s killed in a clash with the Philippine military in March.

The Philippines hailed the killing as a significant development that would hamper efforts by IS to establish a presence in the region.

PURSUIT OF REMAINING FIGHTERS
"This is another milestone in our campaign to finish and defeat ISIS and local terror groups in the country," said Interior Secretary Eduardo Ano, using an acronym of the Islamic State group.

"For now, his group is leaderless. We are monitoring who will replace Dar," said Defense Secretary Delfin Lorenzana.

The army's Brig. Gen. Romeo Brawner said troops would pursue Marohombsar's remaining fighters, based not far from Marawi.

LEADING FIGURE OF RESURGENCE
Marohombsar is believed to have escaped Marawi with a large amount of looted cash and jewelry. Regional official Zia Adiong estimated at the time that Marohombsar got away from Marawi with at least 30 million pesos ($580,000; €510,000) in stolen money.

According to a Philippine police profile, Marohombsar, a native of the Lanao del Sur region, which includes Marawi, underwent military and explosives training in Afghanistan in 2005.
He returned to the southern Philippines a few years later and established an

gang

called the Khilafa Islamiyyah Mindanao.

MONTHSLONG URBAN BATTLE
The Philippine government has signed a peace deal with the largest

Moslem

rebel group in the country, the Moro Islamic Liberation Front (MILF).

The agreement has this year seen

Moslem

fighters become administrators of their own five-province autonomous region. The southern Philippines is home to most of the Roman Catholic nation's minority

Moslem

s.

Remnants of the MILF

gang

, the Bangsamoro Islamic Freedom Fighters


...a MILF splinter group aligned with the Islamic State...


, who earlier broke away from the main group, were responsible for the attack on Marawi.

Dawla Islamiya launched its attack on Marawi in May 2017 and fought within and around the city for five months. The assault was quelled after months of ground attacks and Arclight airstrike
s by the military.

Among the Islamist leaders killed was Isnilon Hapilon, IS's anointed "emir" in Southeast Asia.
Posted by: trailing wife || 04/15/2019 00:00 || Comments || Link || E-Mail|| [6467 views] Top|| File under: Islamic State
Syria-Lebanon-Iran
Iran to construct new railroad from Tehran to Damascus
[ALMASDARNEWS] Syria, Iran and Iraq plan to hold a trilateral meeting on the connection of their railway systems into one, media reported citing a source in the Syrian Ministry of Transport.

"Now, the countries are working on the resumption of the project connecting the railways of Syria, Iran and Iraq and are determining the date of the meeting between the representatives of the countries to develop the points of view", a source told the al-Watan newspaper on Saturday.

The aim of the strategic project, which was launched before the outbreak of the Syrian crisis in 2011, is to provide Baghdad and Tehran with access to Syrian ports, according to the source.

Prior to the crisis, the Syrian side has completed 97 percent of the project, however during the war most railways have been destroyed, according to the source.


Posted by: Fred || 04/15/2019 00:00 || Comments || Link || E-Mail|| [6467 views] Top|| File under: Govt of Iran
Satellite firm releases images of site bombed in airstrike attributed to Israel
[IsraelTimes] Buildings destroyed by jets late Friday reportedly housed missile production facility; several Iranian and pro-Iranian

holy warriors

said killed, 17 injured.


Labelled photographs can be seen at the link.

An Israeli satellite imaging firm on Sunday released images of a Syrian military base that was targeted in an Arclight airstrike
in the predawn hours of Saturday morning, which was attributed to Israel.

A large hangar and three nearby buildings were destroyed in the attack on the facility, near the city of Masyaf in the western Hama province, according to the satellite images analyzed and distributed by ImageSat International.

The structures hit were reportedly used in the production of missiles.

"ISI assesses that all the elements and/or equipment inside are completely destroyed as well," the firm said.

According to a report by the London-based Syrian Observatory for Human Rights in Arabic, a number of Iranian "elements" and pro-Iranian

holy warriors

were killed in the alleged attack, and 17 people

were maimed

.

The facility targeted in the strike was built from 2014 to 2016 next to an existing Syrian military base, according to ISI.

Syria's official state news agency SANA said Israel targeted the base in Masyaf at approximately 2:30 a.m. on Saturday, but that Syrian air defenses intercepted the attack, downing some of the missiles fired. The regime mouthpiece said the interception resulted in the destruction of several buildings and the wounding of three "fighters."

The area is known to house Iranian forces and their Lebanese proxy, Hezbollah.

Israel has reportedly conducted a number of strikes on sites around Masyaf in recent years.

As a rule, Israel does not comment on specific airstrikes in Syria, but does generally acknowledge conducting operations there.
The site is believed to be related to Iranian ambitions to produce precise surface-to-surface missiles on Syrian soil. The images show S-300 anti-aircraft batteries operated by the Assad regime as well as an S-400 battery operated by the Russian military assisting the regime.

The report by ISI states that the site that was struck is indeed a missile production facility and can be used to assemble missile parts and improve their accuracy.

The report also states that the site lacks facilities for the manufacture of missile engines or warheads, as no reinforced structures were observed.
Posted by: trailing wife || 04/15/2019 00:00 || Comments || Link || E-Mail|| [6465 views] Top|| File under: Govt of Iran Proxies
New group of displaced persons transferred from Rukban to Homs in Syria
[Rudaw] A new batch of displaced people who were being sheltered at Rukban Camp in Jordan near the Iraq-Syria border arrived in eastern Homs on Saturday, state-run media and a humanitarian organization confirmed.

The displaced persons, including mostly women, children, and the elderly, according to SANA, were transported via the al-Jalighem route to the Homs countryside.

The Syrian Arab Army assisted in the move, and SANA reported that the displaced persons will receive temporary residence after their biometric data is recorded and they are screened. Al Jazeera reported that Russia assisted with the transfer.

SARC reported the convoy included 2,254 people who will live in "makeshift shelters in Homs" and the SARC will "provide more humanitarian services to alleviate their suffering."

Russia called for the United States to leave al-Rukban Camp on April 7.

The camp on the strategic tri-border region has sheltered some 50,000 Syrians during the conflict with the Islamic State
...formerly ISIS or ISIL, depending on your preference. Before that al-Qaeda in Iraq, as shaped by Abu Musab Zarqawi. They're very devout, committing every atrocity they can find in the Koran and inventing a few more. They fling Allah around with every other sentence, but to hear the pols talk they're not really Moslems....
(ISIS).

The Syrian Observatory for Human Rights (SOHR) reported on April 7 that over the past 24 hours 1,700 people had left the camp.

The United States says it will leave 200 forces at its nearby At Tanf garrison, where it trains tribal forces to fight ISIS.

The UN estimates around 400,000 people have been killed during the Syrian conflict. Half of all Syrians have been displaced at one time or another during the conflict.
Posted by: trailing wife || 04/15/2019 00:00 || Comments || Link || E-Mail|| [6500 views] Top|| File under: Govt of Syria
Who's in the News
26
[untagged]
8
Islamic State
6
Commies
3
Taliban
3
Govt of Iran Proxies
2
Govt of Iran
2
Govt of Pakistan
2
Govt of Syria
2
Hamas
1
Sublime Porte
1
Arab Spring
1
al-Qaeda
1
Lashkar e-Jhangvi
1
al-Nusra
1
Palestinian Authority
1
Govt of Sudan
Bookmark
E-Mail Me
The Classics
The O Club
Rantburg Store
The Bloids
The Never-ending Story
Thugburg
Gulf War I
The Way We Were
Bio
Merry-Go-Blog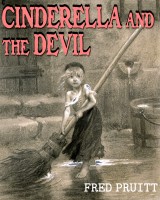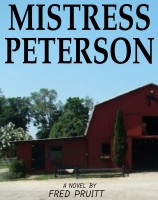 On Sale now!


A multi-volume chronology and reference guide set detailing three years of the Mexican Drug War between 2010 and 2012.

Rantburg.com and borderlandbeat.com correspondent and author Chris Covert presents his first non-fiction work detailing the drug and gang related violence in Mexico.

Chris gives us Mexican press dispatches of drug and gang war violence over three years, presented in a multi volume set intended to chronicle the death, violence and mayhem which has dominated Mexico for six years.
Click here for more information


Meet the Mods
In no particular order...


Steve White
Seafarious
Pappy
lotp
Scooter McGruder
john frum
tu3031
badanov
sherry
ryuge
GolfBravoUSMC
Bright Pebbles
trailing wife
Gloria
Fred
Besoeker
Glenmore
Frank G
3dc
Skidmark
Alaska Paul



Better than the average link...



Rantburg was assembled from recycled algorithms in the United States of America. No trees were destroyed in the production of this weblog. We did hurt some, though. Sorry.
3.234.210.25

Help keep the Burg running! Paypal: