Afghanistan
Islamabad 'Must' Change Its Policy Towards Kabul: Khalilzad
[ToloNews] The US Special Representative for Afghanistan Reconciliation Zalmay Khalilzad on Thursday warned Pakistain to change its policy towards Afghanistan; otherwise, "Islamabad and Washington's ties will not improve".

Khalilzad made the remarks while talking to a number of youths from Bamiyan


...a place in Afghanistan that used to have some historically interesting statues of the Buddha carved into a mountainside. Then the holy men showed up and now all they have is some big holes...


, Jawzjan and Parwan provinces in a video conference.

The US envoy said that in addition to a possible peace agreement, an agreement should be reached between Afghanistan and Pakistain based on which Pakistain should play a constructive role in Afghanistan.

"We support this and are seeking that an agreement should be reached between Afghanistan and Pakistain that can result in peace and (can stop) the interferences Pakistain has made in Afghanistan and I have been a witness of their (Paks') negative activities," Khalilzad said. "Since I have taken on the role, I have encouraged them to play a more positive role, because if they want to improve their ties with the US, their policy toward Afghanistan must change, otherwise, the US and Pakistain relations will not improve," Khalilzad said.

Khalilzad arrived in Kabul on Sunday and so far he has held meetings with Afghan politicians, civil society members, tribal elders, local officials, women and youths to exchange views on the

grinding of the peace processor

.

Khalilzad said the level violence will be decreased if a deal is reached between the Afghan government and the Taliban


...the Pashtun equivalent of men...


, but an end will not be put to the ongoing war because there are other

holy warrior

groups like

ISIS

.
After talking with the youths, Khalilzad said in a tweet that he was asked tough questions about the peace talks.

"Always good to field tough questions from the next generation. Speaking with young people from Sheberghan, Bamiyan and Charikar, they made clear they want to be involved in the Afghan Peace Process, deserve security and are determined to build on the progress of the last 18 years," Khalilzad said in a tweet.

Khalilzad had 16-day talks with the Taliban in Doha last month where they agreed in draft on some key issues under debate, including US forces withdrawal and counterterrorism assurances.

He said in a tweet that he will continue his meetings with Afghan leaders and politicians in Kabul.
Posted by: trailing wife || 04/05/2019 00:00 || Comments || Link || E-Mail|| [10794 views] Top|| File under: Govt of Pakistan
120 Civilians Affected By Mines, Unexploded Ordnance Every Month
[ToloNews] Almost 120 civilians are affected by mines and unwent kaboom! ordnance every month as they are either killed or maimed, the State Minister for Disaster Management and Humanitarian Affairs, Najib Aqa Fahim, said at a ceremony on 17 Years of Turning Minefields into Vineyards Kabul on Thursday.

He said 3,400 square kilometers of land has been cleared of mines and unwent kaboom! ordnance but 1,700 square kilometers is still to be cleared.

Fahim said four people are killed and

maimed

in incidents related to mines and unwent kaboom! ordnance.

"The coalition forces who withdrew from Afghanistan, have left some areas with unwent kaboom! ordnance, the areas where they had military training and in conflicted areas," said Fahim.

He said the international community's support has decreased in this sector.

Toby Lanzer, Deputy Special Representative for the United Nations


...a lucrative dumping ground for the relatives of dictators and party hacks...


Assistance Mission in Afghanistan, meanwhile, called on the warring parties not to leave their under-control areas with unwent kaboom! ordnance.

"My call really is on all of the parties to abide by their obligations. The latest obligation in this regard, of course, is the certain conventional weapons' convention," Lanzer said.

Addressing the event, Chief Executive Abdullah Abdullah

... the former foreign minister of the Northern Alliance government, advisor to Masood, and candidate for president against Karzai. Dr. Abdullah was born in Kabul and is half Tadjik and half Pashtun...
said a budget will be allocated for demining efforts next year.

"Leaving no unwent kaboom! ordnance after a mission or fight is quite important," said Abdullah.

This comes as a team of 13 female members in Bamiyan


...a place in Afghanistan that used to have some historically interesting statues of the Buddha carved into a mountainside. Then the holy men showed up and now all they have is some big holes...


province has started clearance campaign of mines and unwent kaboom! ordnance.

The women said they started the task after seeing women, children and youth losing their body parts due to

kaboom

s.

"It is not an easy task, in each moment there is fear. When you fight with the enemy, you know when the enemy will come and when will attack, but mine is a hidden enemy, it comes from underground and you do not know it," said Fatima, a member of the team.

"We serve the country and defuse mines to save the lives of children and people," said Mamlakat, another member of the team.
Posted by: trailing wife || 04/05/2019 00:00 || Comments || Link || E-Mail|| [10794 views] Top|| File under:
Down Under
Accused in New Zealand terror attack to face 50 murder charges
[DAWN] The man accused of attacking two mosques in Christchurch last month will face 50 murder charges when he appears in court on Friday, said New Zealand police on Thursday.

Australian Brenton Tarrant was previously charged with one murder as a holding measure, but police said that all the deaths and injuries in the March 15 attacks will be reflected in upgraded charges during his next appearance.

"The man locked away
Maw! They're comin' to get me, Maw!
in relation to the Christchurch terror attacks will face 50 murder and 39 attempted murder charges when he appears in the High Court in Christchurch on Friday," they said in a brief statement.

Read: Death toll of Paks in New Zealand terror attacks rises to 9

Tarrant, 28, will appear via video link in the Christchurch court from a maximum-security prison in Auckland.

A note from the court this week said the appearance was likely to be brief and would "ascertain the defendant's position regarding legal representation" and other procedural matters.


Posted by: Fred || 04/05/2019 00:00 || Comments || Link || E-Mail|| [10793 views] Top|| File under:
Fifth Column
MN Dhimmi Dem Governor Walz To Open Three New Government Offices To Fight Islamophobia
[AlphaNewsMN] Star Tribune reports that Worthington, Bemidji, and Duluth are the favorites to receive the new office. Along with new government offices, Governor Walz pledged additional gestures including being the first Governor to host an iftar dinner celebrating Ramadan.

While speaking to a controversial group Council For Islamic-American Relations, a non-profit that has been linked to islamic terrorist groups, Governor Tim Walz announced that he plans to open up at least three new government human rights offices in greater Minnesota to fight Islamophobia promote Dhimmitude.

Star Tribune reports that Worthington, Bemidji, and Duluth are the favorites to receive the new office. Along with new government offices, Governor Walz pledged additional gestures including being the first Governor to host an iftar dinner celebrating Ramadan.

So I'm here today to deliver a pretty simple message: Hate and Islamophobia have no home in Minnesota," Walz said. "But you do."


Fully endorsing self loathing racist Christophobia?


Comments were made during a full day seminar on Islamophobia hosted by Metropolitan State University.

Walz's CAIR was founded in part with donations from the Holy Land Foundation for Relief and Development (HLF), later tagged as a Specially Designated Global Terrorist organization that has been indicted for providing material support to Hamas.
Posted by: Woodrow || 04/05/2019 00:00 || Comments || Link || E-Mail|| [10794 views] Top|| File under: Muslim Brotherhood
The Grand Turk
Turkey must choose between being NATO member or buying Russian S-400s -- Pence
[ALMASDARNEWS] US Vice President Mike Pence has threatened The Sick Man of Europe Turkey


...Qatar's colony in Asia Minor....


's future role in the NATO


...the North Atlantic Treaty Organization. A cautionary tale of cost-benefit analysis....


alliance, warning it against "reckless decisions," like pressing ahead with the purchase of the Russian-made S-400 air defense system.

Turkey must choose. Does it want to remain a critical partner in the most successful military alliance in history or does it want to risk the security of that partnership by making such reckless decisions that undermine our @NATO alliance?,"Pence tweeted on Wednesday, after making similar remarks at a NATO summit in Washington.

Turkey has insisted on purchasing the Russian weapons system, despite repeated warnings from the US. Even after the Pentagon halted deliveries of the fifth-generation F-35 fighter jet and related equipment to Turkey, Ankara remained defiant, with Foreign Minister Mevlut Cavusoglu telling the NATO summit that the purchase was "a done deal."

Cavusoglu and US Secretary of State Mike Pompeo are currently meeting head-to-head at the summit to discuss the F-35 dispute.

The Ottoman Turkish FM said that operating the two weapons systems at once "will not be a threat" to the F-35 or other NATO systems.

US

politician

s and military officials have consistently warned that Turkey's deployment of the S-400 would give the Russian system opportunity to learn how to track and spot the F-35, with potentially deadly consequences for the jet in future conflicts.

Turkey is set to receive its first S-400 batteries this July. The US has thus far failed to lure its NATO ally away from the Russian system and to Raytheon's more expensive Patriot missile system, despite offering it to Ankara at a knock-down rate earlier this year.

Turkey says US distorted meeting, but Pompeo stands by it

[Rudaw] The Sick Man of Europe Turkey


...the only place on the face of the earth that misses the Ottoman Empire....


on Thursday accused the US State Department of making false claims about rows during a meeting between the top US and Ottoman Turkish diplomats, but Secretary of State Mike Pompeo said he stood by the account.

The NATO


...the North Atlantic Treaty Organization. A collection of multinational and multilingual and multicultural armed forces, all of differing capabilities, working toward a common goal by pulling in different directions...


allies are at odds over issues including US support for a Syrian Kurdish militia viewed as

bully boyz

by Ankara and Turkey's purchase of a Russian missile system over US objections.

Ottoman Turkish Foreign Minister Mevlut Cavusoglu and US Secretary of State Mike Pompeo held talks on Wednesday during the Ottoman Turkish official's visit to Washington as part of 70th anniversary celebrations of the NATO alliance.

The US State Department said Pompeo had warned Ankara of "potentially devastating consequences" if Turkey launches an offensive in Syria and urged the "swift resolution" of legal cases involving US citizens and US mission employees under investigation in Turkey.

Pompeo also pressed Cavusoglu about Turkey's plans to buy the S-400 missile defence system from Russia, which Washington has warned could put Ankara at risk of US sanctions, the State Department said in a statement.

But Ottoman Turkish foreign ministry

front man

Hami Aksoy said on Thursday that the readout "not only fails to reflect the content of the meeting, but also contains matters that were not even raised during said meeting."

It was not clear what "matters" Aksoy was referring to in his statement and foreign ministry officials were not immediately available for comment.

Aksoy said similar problems had arisen after previous talks, and urged statements to be prepared with "greater care."

Pompeo, asked by

news hound

s about the Ottoman Turkish comments, insisted that the State Department account was accurate.

"I've re-read the readout of our meeting. Spot on. Stand by every word of it," Pompeo said.

Pompeo said he believed that Turkey "understands the American position quite clearly" but said he was hopeful to resolve issues.

"There's great opportunities for the United States and Turkey to work closely together," he said. "I had a good, long conversation with the Ottoman Turkish foreign minister yesterday and I am very confident we'll find a path forward."

Ties have been frayed recently by Ankara's purchase of Russian S-400 missiles, which US officials fear have technology that will allow Moscow to gather data from NATO aircraft.

The US wants Turkey to instead opt to buy the US Patriot system.

Washington responded earlier this week by suspending Turkey's participation in the F-35 fighter-jet programme, in which Turkey has invested over $1 billion.


...and since it is only suspended, they don't get their money back.
Posted by: Fred || 04/05/2019 00:00 || Comments || Link || E-Mail|| [10795 views] Top|| File under: Sublime Porte
India-Pakistan
Sahiwal encounter case: ATC to hear plea to remove terrorism clause from FIR
[DAWN] An anti-terrorism court (ATC) in Sahiwal on Thursday admitted for hearing a plea filed by the suspects in the Sahiwal encounter case, in which the latter have petitioned the court to remove Section 7 of the Anti-Terrorism Act (ATA) from the first information report (FIR) of the incident.

The petition will be heard on April 8.

Another case regarding the alleged encounter is also being heard by the ATC, but no one has been indicted yet. As per Section 32-A of the Code of Criminal Procedure, the court will have to pass a verdict on the appeal for the removal of Section 7 from the FIR of the incident before indicting anyone in the main case. A hearing of the main case was also held today and the six officials who have been nominated were produced before the ATC.

In January this year, the accused CTD officials had shot four people dead, including a teenage girl and her parents. The officials had claimed that the victims were killed in an 'encounter', but their statement was called into question after two children, who were also in the car at the time of the incident, said that the family, along with one of their neighbours, were going to attend a wedding.

The officials then said that they had received a report that the fourth victim, Zeeshan, the family's neighbour who was driving the car, was affiliated with a terrorist outfit. Punjab
1.) Little Orphan Annie's bodyguard
2.) A province of Pakistain ruled by one of the Sharif brothers
3.) A province of India. It is majority (60 percent) Sikh and Hindoo (37 percent), which means it has relatively few Moslem riots....
Law Minister Raja Basharat had subsequently termed the killing of the parents and their teenage daughter as "collateral damage".


Posted by: Fred || 04/05/2019 00:00 || Comments || Link || E-Mail|| [10798 views] Top|| File under: Govt of Pakistan
All stakeholders were on board for crackdown against banned outfits: Shehryar Afridi
[DAWN] Minister of State for Interior Shehryar Khan Afridi on Thursday said that the "unprecedented crackdown on proscribed organizations" by the federal and provincial governments was launched after taking all stakeholders into confidence, a

blurb

issued by the ministry said.

Briefing a group of diplomats in Islamabad on the government's actions against banned outfits, the minister said that all the key stakeholders, including opposition and religious parties, military and intelligence agencies were taken on board prior to the crackdown.

"The action taken against proscribed organizations is our own decision adopted under the National Action Plan (NAP), which all the political forces had signed in 2014. Our message is loud and clear: no one will be allowed to challenge the writ of the state. The use of our land against any country will not be allowed," the

blurb

quoted the minister as saying.

The minister of state said that "the government was not taking actions under any sort of pressure from the FATF (Financial Action Task Force) or any other organization," stressing that it was the "responsibility of the state to do so for the well-being of its future generations".

Afridi said that the prime minister had met with leading religious scholars from all sects, including Wafaqul Madaris, Wafaq Ittehad Tanzeem and Islamic Ideology Council, who he said, had "assured the premier that they stand by the decisions taken by the federal government at all levels".

He urged the diplomatic community to play a bridging role so that Pakistain's true image could be projected to the world.

"We are taking action against human trafficking, money laundering and the drug trade. For this purpose, we are fencing our borders and all exit and entry points are being monitored and patrolling is being done in a professional manner.

"We are also monitoring banking channels besides launching operations against Hawala and Hundi. We have choked currency movements from all airports and officials of customs, FIA, Anti Narcotics Force and Airport Security Force are taking strict measures to block illegal currency and drugs."


Posted by: Fred || 04/05/2019 00:00 || Comments || Link || E-Mail|| [10793 views] Top|| File under: Govt of Pakistan
Israel-Palestine-Jordan
Netanyahu considers reoccupation of Gaza as potential option to ongoing conflict
[ALMASDARNEWS] Israel is not ruling out the reoccupation of the

Gazoo

Strip, Israeli Prime Minister Benjamin Netanyahu told KAN News on Thursday morning.

"All the options are still on the table, including entering

Gazoo

and occupying it, out of consideration of what is best for Israel," he said, as quoted by the Jerusalem Post.

"But that is the last option and not the first," he continued.

Israel previously withdrew from the

Gazoo

Strip in August of 2005 as part of then Prime Minister Ariel Sharon's policy to ease tensions.

However,


it's easy to be generous with someone else's money...


despite the withdrawal, a major conflict would break out between the Israeli Defense Forces (IDF) and the

Hamas, a contraction of the Arabic words for "frothing at the mouth",

Movement in 2009.

Since 2009,

Gazoo

has experienced different periods of violence, culminating in the destruction of several homes and the death of many people. break


Posted by: Fred || 04/05/2019 00:00 || Comments || Link || E-Mail|| [10793 views] Top|| File under: Hamas
Syria-Lebanon-Iran
IAEA inspected Iranian 'nuclear warehouse' revealed by Netanyahu — report
Interesting little map at the link.

[IsraelTimes] The UN's nuclear watchdog has inspected a secret warehouse in Iran that Prime Minister Benjamin Netanyahu last year claimed contained equipment and material related to the country's nuclear program, according to a report in

Rooters

.

Unnamed diplomats told the news agency that IAEA inspectors had visited the site more than once in March.

Iran's nuclear agency declined to comment on the report, but a Tehran official tells

Rooters

that they "have nothing left to hide." Any access given to the IAEA so far has been in the framework of laws and regulations and nothing beyond that, he says.

Last year, Netanyahu told the UN that Israeli intelligence uncovered a secret warehouse that was used for "storing massive amounts of equipment and material from Iran's secret weapons program." He revealed the Israeli findings during his UN General Assembly speech in September, in a bid to goad the IAEA into opening an investigation.
Posted by: trailing wife || 04/05/2019 01:40 || Comments || Link || E-Mail|| [10797 views] Top|| File under: Govt of Iran
Satellite Images Show Site In Aleppo Allegedly Struck By Israel
[Jpost] Satellite images released by the Israeli intelligence firm ImageSat Intl. (ISI) on Thursday show the destruction of an industrial zone in Aleppo in northern Syria allegedly struck by Israel in late March.

The images show destruction to two structures, a hanger and a building, in the north-western part of the Sheikh Najjar industrial area, both approximately 70x35 meters and some 450 meters apart.

"While there aren't significant signs of massive

kaboom

s, it seems that the bombs hit several spots of the hanger and caused a partial roof collapse," ISI said in its report.

The blasts also caused an electrical blackout in Aleppo, the country's second-largest city.

"Barriers are detected near some of the entrances to the area where the two structures are located. It is possible that the whole perimeter is under the control and use of the same entity," ISI said in their report, adding that private vehicles and trucks are seen in the images, both parked and passing by both bombed structures.

According to local reports, the March 28 attack also targeted Iranian ammunition dumps and the Nairab military airport used by Tehran on the outskirts of the city, the second such strike on the installation in less than a year.

But according to ISI "other structures in the same area claimed as bombed by media reports were found undamaged."

While the Syrian army said that the strike caused only material damage, the London-based Syrian Observatory for Human Rights reported that at least seven Iranian-linked militia fighters were killed in the alleged Israeli strike.

While the IDF has not commented on the strikes, Acting Foreign Minister Yisrael Katz was quoted as saying by Haaretz on Thursday that "as far as Iran knows, it's Israel" which carried out the strikes.

Israeli officials have repeatedly voiced concerns over Iran's entrenchment in Syria and the smuggling of sophisticated weaponry to Hezbollah from Tehran to

Leb

via Syria, stressing that both are red-lines for the Jewish State.

In January, Prime Minister Benjamin Netanyahu said that Israel has a set policy of preventing Iran's entrenchment in Syria, and that it would be enforced whether he is in Israel or abroad.

"We have a permanent policy to harm Iran's establishment in Syria and to harm anyone who tries to harm us...This policy is permanent."

Posted by: trailing wife || 04/05/2019 01:40 || Comments || Link || E-Mail|| [10793 views] Top|| File under: Govt of Iran
Israeli F-35 jets bombed Aleppo after flying through 2 Arab countries
[ALMASDARNEWS] The Israeli Air Force bombed Syria's Aleppo Governorate after passing through two neighboring Arab countries, MilitaryArms.Ru reported on April 1st, citing the Israeli Debka publication.


With permission or were they unable to do anything about it?

According to the report, the Israeli F-35 stealth fighters entered eastern Syria from western Iraq on the night of March 27th.

Prior to entering Iraqi airspace, the Israeli F-35s allegedly traveled from their home base to neighboring Jordan, the Debka report stated.

Once the Israeli Air Force reached the Aleppo Governorate, the Syrian air defense units allegedly fired its newly acquired S-300 missiles towards the enemy aircraft.

However,


there is a theory which states that if ever anybody discovers exactly what the Universe is for and why it is here, it will instantly disappear and be replaced by something even more bizarre and inexplicable. There is another theory which states that this has already happened...


the Debka report claims that the Syrian air defense units were unable to hit the Israeli F-35s during the bombing of Aleppo on the evening of March 27th.

Despite these claims, a source from the Syrian military told al-Masdar shortly after the attack that their forces attempted to intercept the enemy projectiles using their S-200 system.

The source did, however, make the same claim about the Israeli Air Force using the F-35 during the attack on Aleppo city and its surroundings.

Due to the F-35's ability to fly at a high altitude, the Israeli warplane was able to evade detection by the Syrian air defense units.

This attack was similar to the Israeli Air Force's bombardment of the Iranian military base in the southern Aleppo town of al-Safira last year; they also used an F-35 to strike this installation.


Posted by: Fred || 04/05/2019 00:00 || Comments || Link || E-Mail|| [10793 views] Top|| File under: Govt of Syria
Syria will retake the Golan Heights by any means necessary: FM
Get it out of your system, dear heart. You'll feel better, and it's not as if the Israelis care what you say on the subject.
[ALMASDARNEWS] Syria's Deputy Foreign Minister Walid al‐Moallem stated during a

presser

with his Venezuelan counterpart Jorge Arreaza on Thursday that the occupied Golan Heights is Syrian, stressing that his country will retake it by any means necessary.

Moallem said U.S. President Donald Trump


...New York real estate developer, described by Dems as illiterate, racist, misogynistic, and what ever other unpleasant descriptions they can think of, elected by the rest of us as 45th President of the United States...


's decision to recognize Israel's

illusory sovereignty

over the Golan Heights has only isolated them in the region, adding "our right in the occupied Syrian Golan is firm and can't be disclaimed by time lapse and every inch of the occupied Syrian territories will be liberated."

"Syria will liberate the occupied Golan by all means and all choices are on the table," Moallem said.

He continued that " Israel mustn't go far...We have will and determination and our war since 2011 till now is to protect Syria's

illusory sovereignty

and independence and to liberate every inch of its territories."

However,


nothing needs reforming like other people's bad habits...


Moallem didn't just criticize the U.S.' decision, but also the Arab League


...an organization of Arabic-speaking states with 22 member countries and four observers. The League tries to achieve Arab consensus on issues, which usually leaves them doing nothing but a bit of grimacing and mustache cursing...


's condemnation, which he believed was a poor statement.

"Is it possible that the Arab Summit issues a statement on the occupied Syrian Golan which is weaker than

Britannia

's stance?"


Posted by: Fred || 04/05/2019 00:00 || Comments || Link || E-Mail|| [10795 views] Top|| File under: Govt of Syria
Who's in the News
23
[untagged]
7
Commies
3
Govt of Iran
3
Moslem Colonists
3
Govt of Pakistan
3
Islamic State
2
Sublime Porte
2
Govt of Syria
2
al-Nusra
2
Taliban
2
Arab Spring
1
Haqqani Network
1
Muslim Brotherhood
1
Human Trafficking
1
Hamas
Bookmark
E-Mail Me
The Classics
The O Club
Rantburg Store
The Bloids
The Never-ending Story
Thugburg
Gulf War I
The Way We Were
Bio
Merry-Go-Blog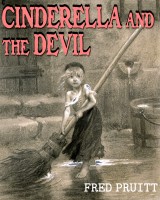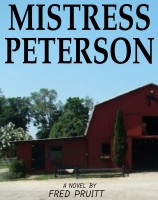 On Sale now!


A multi-volume chronology and reference guide set detailing three years of the Mexican Drug War between 2010 and 2012.

Rantburg.com and borderlandbeat.com correspondent and author Chris Covert presents his first non-fiction work detailing the drug and gang related violence in Mexico.

Chris gives us Mexican press dispatches of drug and gang war violence over three years, presented in a multi volume set intended to chronicle the death, violence and mayhem which has dominated Mexico for six years.
Click here for more information


Meet the Mods
In no particular order...


Steve White
Seafarious
tu3031
badanov
sherry
ryuge
GolfBravoUSMC
Bright Pebbles
trailing wife
Gloria
Fred
Besoeker
Glenmore
Frank G
3dc
Skidmark



Better than the average link...



Rantburg was assembled from recycled algorithms in the United States of America. No trees were destroyed in the production of this weblog. We did hurt some, though. Sorry.
3.235.180.193

Help keep the Burg running! Paypal: