Afghanistan
Afghan anti-corruption program is corrupt, US officials say
[Stars & Stripes] KABUL, Afghanistan ‐ An anti-corruption program once seen as a beacon of hope in Afghanistan is failing to accomplish much, according to U.S. officials who say the nation's top prosecutor is corrupt.

The Anti Corruption Justice Center's efforts have stagnated, while U.S. officials described Afghanistan's once-lauded attorney general as dishonest, corrupt and deficient, the Special Inspector General for Afghanistan Reconstruction said in a report released last week.

"The Center was portrayed and emphasized as one of the good things in Afghanistan," Vanda Felbab-Brown of the Brookings Institution, a Washington-based think tank, said in an interview. "(The report) is pretty devastating for the government, or anyone who wants to argue that there has been important progress and we shouldn't give up on Afghanistan."

The attorney general's office declined comment after multiple requests from Stars and Stripes.

Afghan President Ashraf Ghani established the Justice Center with considerable help from Western military advisers and diplomatic organizations in 2016. The Afghan attorney general's office still tries most corruption cases, but it refers major cases involving senior officials or major sums of money to the Justice Center.

U.S. officials said the Justice Center seemed to be making progress when it completed its first money-laundering case this year.

But there was no significant progress made in major corruption cases this year, the report said. The Justice Center seems to be chasing low-level cases to placate its Western donors, instead of targeting corrupt Afghan high-ranking officials, it said.

"The attorney general's performance is deficient, his accomplishments are lacking, and he fails to cooperate with the U.S. Embassy on anticorruption matters," members of the U.S. Justice Department said in a SIGAR report.
Posted by: Besoeker || 11/09/2018 08:15 || Comments || Link || E-Mail|| [6474 views] Top|| File under:
Africa North
Supreme Court Divided Over USS Cole Bombing Lawsuit Against Sudan
[gcaptain] U.S. Supreme Court justices appeared divided on Wednesday as they weighed an effort by Sudan, backed by the U.S. government, to avoid paying $314.7 million in damages to American sailors injured in a 2000 deadly bombing of the Navy destroyer USS Cole by the al Qaeda militant group.

The justices heard oral arguments in Sudan's appeal of a 2015 lower court ruling that allowed the sailors to collect the damages.

The dispute centers on Sudan's contention that it was not properly notified of the lawsuit when the claims were delivered in 2010 to its embassy in Washington rather than to its minister of foreign affairs in the Sudanese capital Khartoum, as required by U.S. and international law.

The administration of President Donald Trump agreed with Sudan, saying the case could impact how the U.S. government is treated by foreign courts since the United States rejects judicial notices delivered to its embassies.


Sounds like the President is trying to follow the law. State or upstairs of State screwed up or standbagged the procedure at the time to sabotage the effort, IMHO.


Some justices appeared sensitive to the government's arguments. Trump's newest appointee to the court, Justice Brett Kavanaugh, suggested that a lawyer for the sailors, Kannon Shanmugam, was downplaying the problem despite a major international treaty on diplomatic relations.

"The United States and all the countries in the Vienna Convention all seem to say, actually, it is a big deal," Kavanaugh said.

Justice Stephen Breyer, a liberal, said a suit might better reach the proper authorities if sent to a foreign ministry abroad.

Some other members of the court appeared to back the sailors. Chief Justice John Roberts said it might be more "convenient" to receive a notice at an embassy.

The case follows the injury of 15 sailors in the Oct. 12, 2000 attack, after which they and three of their spouses sued Sudan in 2010, accusing it of providing material support to help al Qaeda carry out the bombing. Sudan denies the allegation. The attack killed 17 sailors and wounded dozens in the southern Yemeni port of Aden.

In 2012, a federal judge in Washington issued a default judgment of $314.7 million against Sudan, which did not appear in court to defend itself. A separate judge in New York later ordered certain banks to turn over assets they had held for Sudan to partially satisfy the judgment.

The 2nd U.S. Circuit Court of Appeals in New York upheld those orders in 2015, rejecting Sudan's argument that the lawsuit had not been properly initiated according to the Foreign Sovereign Immunities Act, a U.S. law governing when foreign governments may be sued in American courts.
Posted by: Alaska Paul || 11/09/2018 14:45 || Comments || Link || E-Mail|| [6473 views] Top|| File under: al-Qaeda
All injured in Upper Egypt's Minya bus terror attack stable or recovered: Health minister
[AlAhram] Egypt's Health Minister Hala Zayed said that almost all of whom

were maimed

in a terrorist attack on a bus that killed at least seven Copts and injured 12 near the Monastery of Saint Samuel the Confessor in Upper Egypt's Minya last Friday have recovered or are in a stable condition.

Zayed paid a visit to the injured at Zayed Specialised Hospital, after which it was announced that three of the injured remain in the intensive care but are stable.

Zayed said that four other cases are set to leave hospital after a full recover

Seven Coptic Christians were killed last Friday when

Lions of Islam

attacked with firearms a bus carrying Coptic Christians in Minya, according to health ministry figures.

The self-proclaimed Islamic State
...formerly ISIS or ISIL, depending on your preference. Before that al-Qaeda in Iraq, as shaped by Abu Musab Zarqawi. They're very devout, committing every atrocity they can find in the Koran and inventing a few more. They fling Allah around with every other sentence, but to hear the pols talk they're not really Moslems....
terrorist group

grabbed credit

for the attack.

Egypt's Copts in Minya still angered, demand retribution

[AlAhram] A woman, four men, a 15-year-old boy and a 12-year-old girl were killed when the bus was attacked. Six of the victims were members of the same family.

"There were three buses carrying a large number of families on their way back from the monastery. Terrorists ambushed the three buses, two were able to escape but the last was forced to halt on the road," Bishop Macarius of the Minya diocese told al-Ahram Weekly.

"We were riding a microbus which carried 14 adults as well as children," said Aida Shehata, 33, a survivor of the massacre, during a televised interview. "We were returning after visiting the monastery when we heard gunshots."

Shehata, who was speaking from her bed in the Minya local hospital where she was receiving treatment for shrapnel injuries and gunshot wounds to her legs, said the driver had attempted to return to the monastery but was intercepted by one of the assailants' vehicles.

"They kept shooting from all the directions at the bus. There were at least four

button men

. They told my daughter to collect all the passengers' mobile phones and hand them over."

"After the attack the floor of the bus was littered with bullets. I saw my husband, dead and covered with blood, his two brothers the same."

The attack took place close to the site of an earlier attack, in May 2017, which left 28 Christian pilgrims dead. In the immediate aftermath the Coptic Orthodox Church banned visits to monasteries but the blanket ban was soon relaxed. Many monasteries depend on income from worshippers and tourists.

Ibrahim Farah, 31, was a passenger on the first bus which managed to flee the attack. He says the attackers were heavily armed and appeared to be aiming first for the driver and the tyres of the bus.

"They looked like they were trained and knew what they were doing but with God's care we escaped."

Farah said she tried to contact ambulances and the police but, 15km away from the monastery, the mobile network was weak.

Interior Ministry Response
A day after the attack mourners attended the funeral for the victims at Minya's Prince Tadros Church.

"Feelings were high. Everyone was in tears in the congregation, the deacons, and even the bishops," Father Youssef Sargious told the Weekly.

Copts in Minya see

Dire Revenge

killing as a right. It's part of their culture and traditions, said Father Sargious.

Anger was not restricted to the funeral prayers. Soon it was all over social media platforms, with the hashtag of Minya trending. Inflamed tweets amplified the calls for

Dire Revenge

.

Two days after the attack the Ministry of Interior issued a statement saying it had killed 19 of the suspects in a shoot-out after police pursued "

runaway

terrorist elements" into the desert west of Minya.

Images of bodies and a tent in which the assailants were said to have been hiding were posted alongside the ministry's statement. Guns, rifles and propaganda for the terrorist group could be seen next to the bodies.

Bishop Macarius said that some in Minya are sceptical of the Interior Ministry's account of the tracking down of the alleged assailants.


How very odd that they're so cynical...

People have been protesting, he said, and demanding that anyone responsible for security failings be held to account.

Following the May 2017 attack Bishop Basilios, head of the Monastery of Saint Samuel the Confessor, met with Minya security officials to discuss safety and security procedures around the monastery. The monastery made a number of requests, including paving the 30km-long access road to the monastery, improving the mobile network along the road and deploying CCTV surveillance cameras at the entrance to the monastery.

Security officials promised to take the necessary actions and it was reported that LE30 million had been earmarked to pave the back road to the monastery.


Earmarks are a lovely gesture. Actually spending the money for the purpose is something else altogether. Has the money been spent for the purpose?

Father Sargious says officials in Minya have promised to build a cemetery in the centre of Minya governorate in which the

deaders

can be buried.

And was this year's crop of martyrs buried in the promised cemetary, or does that promise also remain unkept?
Posted by: trailing wife || 11/09/2018 00:38 || Comments || Link || E-Mail|| [6464 views] Top|| File under:
Minya attack: Reasonable doubts about ISIS claims
[AlAhram] Two days after the terrorist attack on 2 November in Minya the Interior Ministry announced that it had killed 19 of the

murderous Moslems

who ambushed Copts returning from the Monastery of St Samuel the Confessor in Gebel al-Qalamoun in Minya governorate.



This caused analysts to reassess the

Moslem Brüderbund

's connection with recent events and, in particular, to posit a relationship between

hard boy

Moslem Brüderbund

offshoots like Hasm, implicated in numerous terrorist attacks, and al-Qaeda.

"Field and technical working teams were formed immediately after the incident, with the participation of all relevant sectors of the ministry, and a plan of pursuit was devised based on information that had been gathered and the perpetrators' likely escape route," said a statement released by the ministry.

Areas frequented or used as bases by the suspects were combed, especially the remote areas

murderous Moslems

use as hideouts or as staging posts for their attacks.
Continued on Page 49
Posted by: trailing wife || 11/09/2018 00:05 || Comments || Link || E-Mail|| [6462 views] Top|| File under: al-Qaeda
Arabia
Israeli spyware may have helped Saudi Arabia track, kill Khashoggi: Snowden
Not that Mr Snowdon knows more about it than you or I at this point...




He speaks with his master's voice.

[PRESSTV] Former US National Security Agency contractor and whistle-blower Edward Snowden says Soddy Arabia


...a kingdom taking up the bulk of the Arabian peninsula. Its primary economic activity involves exporting oil and soaking Islamic rubes on the annual hajj pilgrimage. The country supports a large number of princes in whatcha might call princely splendor. When the oil runs out the rest of the world is going to kick sand in the Soddy national face...


may have used software made by an Israeli cyber firm to track prominent dissident journalist Jamal Khashoggi, who was killed after visiting the kingdom's consulate in The Sick Man of Europe Turkey


...Qatar's colony in Asia Minor....


's largest city of Istanbul last month.

Addressing a conference in Tel Aviv via a video call from Russia, Snowden said Pegasus spyware, developed by Israeli cyberarms firm NSO Group, was used to track opponents.

"The Saudis, of course, knew that Khashoggi was going to go to the consulate, as he got an appointment. But how did they know his intention and plans?" he said.

Snowden went on to say that the smartphone of one of Khashoggi's friends, who was living in exile in Canada, had been infected with Pegasus spyware.


Posted by: Fred || 11/09/2018 00:00 || Comments || Link || E-Mail|| [6460 views] Top|| File under: Govt of Saudi Arabia
Yemen President Names New Defence Chiefs
[An Nahar] The Yemeni president replaced the defence minister and the army chief of staff on Thursday, as government forces press a five-month assault on the rebel-held port of Hodeida, state media said.

President Abedrabbo Mansour Hadi named Mohammed al-Maqdashi as defence minister to replace Mahmoud al-Subaihi who has been detained by the rebels for years, the government-run Saba news agency reported.

Hadi had not replaced the detained minister since 2014, when the rebels overran the capital Sanaa.

The naming of a replacement comes days after neutral Oman intervened in an attempt to secure Subaihi's release.

Hadi also named Abdullah al-Nakhii as chief of staff.

A week of intense fighting for Hodeida has left hundreds of combatants dead as government forces backed by a Saudi-led coalition advance into the rebel-held port city.

Hadi last month fired his prime minister on accusations of corruption.


Posted by: Fred || 11/09/2018 00:00 || Comments || Link || E-Mail|| [6460 views] Top|| File under:
Rights Body Fears Execution of 12 Saudi Shiites 'Imminent'
[An Nahar] Amnesia Amnesty International said on Wednesday it feared 12 minority Shiites in Soddy Arabia


...a kingdom taking up the bulk of the Arabian peninsula. Its primary economic activity involves exporting oil and soaking Islamic rubes on the annual hajj pilgrimage. The country supports a large number of princes in whatcha might call princely splendor. When the oil runs out the rest of the world is going to kick sand in the Soddy national face...


faced "imminent" execution after their cases were transferred to a powerful security body that reports directly to the king.

The men, sentenced to death in a mass trial in 2016 after being convicted of spying for regional rival Iran, have been handed over to the "Presidency of State Security", which was set up last year by combining all counterterrorism and domestic intelligence services.

"The families of the men are terrified by this development and the lack of information provided to them on the status of the cases of their loved ones," said Heba Morayef, Amnesty's Middle East and North Africa director.

"Given the secrecy surrounding Saudi Arabia's judicial proceedings, we fear that this development signals the imminent execution of the 12 men."

Morayef added that the men were sentenced to death after a "grossly unfair mass trial".

Saudi officials did not immediately respond to requests for comment.

Shiite protesters have periodically staged demonstrations in the kingdom's eastern region, complaining of discrimination by the Sunni-dominated government, a charge the authorities deny.

The Shiite community is estimated to make up between 10 and 15 percent of the kingdom's population of 32 million, but the government has released no official statistics.


Posted by: Fred || 11/09/2018 00:00 || Comments || Link || E-Mail|| [6460 views] Top|| File under: Govt of Iran Proxies
Europe
Italy's senate passes tough anti-migrant decree
[DAWN] The Italian senate on Wednesday cleared the way for far-right Interior Minister Matteo Salvini's tough anti-migrant and security decree to become law following a confidence vote.

The populist government of Salvini's League and Luigi Di Maio's anti-establishment Five Star Movement (M5S) won the vote with 163 senators for, 59 against ‐ including five M5S members ‐ and 19 abstentions.

The lower house of parliament now has until the end of November to approve the decree, which the coalition first put forward in September and makes it easier to expel migrants colonists and strip them of Italian citizenship.

Salvini tweeted that it was a "historic day" after the senate vote.

The government opted for a confidence vote to get the decree through the senate after M5S members tabled a slew of amendments. It should have no problem passing the lower house given the coalition's majority.


Posted by: Fred || 11/09/2018 00:00 || Comments || Link || E-Mail|| [6460 views] Top|| File under: Moslem Colonists
India-Pakistan
Govt will make an example of those who challenge the state's writ: minister of state
[DAWN] Minister of State for Interior Shehryar Afridi, while addressing the Senate on Thursday, warned that the government would make an example out of anyone who will try to take the law into their own hands.

Speaking on the agreement between the government and the leadership of the Tehrik-e-Labbaik Pakistain (TLP) to end the protests against Aasia Bibi's acquittal, Afridi said that the state had only signed the document because 'Naya Pakistain' does not believe in bloodshed.

Shortly after the Supreme Court's verdict on Oct 31, TLP had blocked roads in major cities of the country for three days, condemning the judges who had acquitted Aasia Bibi, the prime minister and the army chief.

The TLP had called off the protests after striking a deal with the government. Under the five-point agreement, the government said it would not object to the review petition filed against the acquittal of the Christian woman and would "initiate a legal process" to place her name on the ECL.


Posted by: Fred || 11/09/2018 00:00 || Comments || Link || E-Mail|| [6461 views] Top|| File under: Govt of Pakistan
We wish to see Dr Aafia Siddiqui's difficulties end, Qureshi says
[DAWN] Foreign Minister Shah Mehmood Wormtongue Qureshi said on Thursday that the government wishes to see a decline in the "difficulties" faced by Dr
Aafia Siddiqui


...American-educated Pak cognitive neuroscientist who was convicted of assault with intent to murder her U.S. interrogators in Afghanistan. In September 2010, she was sentenced to 86 years in jug after a three-ring trial. Siddiqui, using the alias Fahrem or Feriel Shahin, was one of six alleged al-Qaeda members who bought $19 million worth of blood diamonds in Liberia immediately prior to 9-11-01. Since her incarceration Paks have taken her to their heart and periodically erupt into demonstrations, while the government tries to find somebody to swap for her...


, who is currently imprisoned in the United States.

Speaking to

news hound

s in Multan

Home of the Multan Sultans...


, he said the Foreign Office had taken up complaints raised by Dr Aafia with US authorities during the last few days.

Dr Aafia, who was convicted in 2010 on charges of attempted murder and assault of US personnel, is serving an 86-year sentence at the Federal Medical Centre, Carswell in Fort Worth, Texas. It is a US federal prison for female inmates of all security levels with special medical and mental health needs.

"We will definitely try," was Qureshi's response when asked by a

news hound

how successful the Pakistain Tehrik-e-Insaf
...a political party in Pakistan. PTI was founded by former Pakistani cricket captain and philanthropist Imran Khan. The party's slogan is Justice, Humanity and Self Esteem, each of which is open to widely divergent interpretations....
(PTI) government would be in bringing the imprisoned neuroscientist to Pakistain.

The minister said Aafia's sister, Dr Fauzia Siddiqui, had wanted to meet him and she was given a date for the purpose. However,


death is not the end. There remains the litigation over the estate...


the meeting could not take place due to her personal engagements.

"I will [now] meet her next week and hear her out. I will help her in whatever way I can within the limits of the law," Qureshi said.


Posted by: Fred || 11/09/2018 00:00 || Comments || Link || E-Mail|| [6461 views] Top|| File under: al-Qaeda
Petition regarding Lahore police's inaction against TLP leaders fixed for hearing
[DAWN] A sessions court in Lahore on Thursday fixed for hearing a petition against police officials for their failure to register a case against Tehrik-e-Labbaik Pakistain (TLP) chief Khadim Hussain Rizvi, Tehrik-e-Labbaik Ya Rasool Allah (TLYRA) head Ashraf Jalali and others for threatening the top judiciary and inciting the armed forces to stage a mutiny in the aftermath of Aasia Bibi's acquittal.

Filed by citizen Abdullah Malik, the petition states that the station house officer (SHO) of Civil Lines

cop shoppe

in Lahore had failed to file a first information report (FIR) against the aforementioned leaders of religiopolitical parties.

"The local police is reluctant to take action against the accused [due to] their presence in the ruling class and having direct contacts with the police and others," the petitioner said.

A copy of the application to lodge an FIR, dated November 1 and addressed to the Civil Lines SHO, states that TLP leaders had threatened the judges of the Supreme Court, passed an edict to murder the country's Constitutional prime minister and incited their party workers to spark riots.

The petitioner prayed to the court to pass orders to ensure legal action is taken against the TLP leaders as well as police officials, if the latter are reluctant to register a criminal case against the former.

Additional Sessions Judge Mohammad Ahmed Khan Kharal accepted the petition today and directed Civil Lines SHO to furnish his report on November 14.


Posted by: Fred || 11/09/2018 00:00 || Comments || Link || E-Mail|| [6462 views] Top|| File under: Tehreek-i-Labbaik Pakistan
Woman at Center of Pakistani Blasphemy Row Leaves Jail
[An Nahar] A Pak Christian woman who spent eight years on death row for blasphemy

has been sprung

from jail after an acquittal that triggered Islamist protests, but is still in Pakistain, officials said Thursday amid appeals for her to be offered asylum.

Asia Bibi's conviction was overturned by the country's highest court last Wednesday, but she remained in prison as the government negotiated with hardliners who blockaded major cities and demanded her immediate execution.

Thousands of supporters of Islamist parties

erupted into the streets

of Bloody Karachi


...formerly the capital of Pakistain, now merely its most important port and financial center. It is among the largest cities in the world, with a population of 18 million, most of whom hate each other and many of whom are armed and dangerous...


Thursday to protest Bibi's acquittal and call for her beheading.

"We can sacrifice our lives but can never compromise on the honor of the prophet," said a speaker at the protest.

The demonstration comes hours after Bibi was flown from the central city of Multan

Home of the Multan Sultans...


where she was

in jug

to a "safe" place elsewhere in Pakistain.

"She

has been sprung

," her lawyer Saif-ul-Mulook said in a text message to AFP. "I have been told that she is on a plane but nobody knows where she will land."

Following protests at last week's ruling, the government agreed in a deal with Islamists to impose a travel ban on Bibi, and not to challenge a review of the Supreme Court's ruling.

One of the most vocal groups in the protests -- the Tehrik-e-Labaik Pakistain (TLP) -- called for "mutiny" against the army's top brass and the

liquidation

of the top court's justices.

Following Bibi's release, the TLP vowed to return to the streets if she was allowed to leave the country.


If she leaves the country it's harder to kill her.


"If the promise is broken and she is sent abroad, then Allah willing, a movement will start and it will be decisive," said TLP leader Afzal Qadri, after an earlier message from the group accused the government of reneging on the agreement.

Foreign ministry

front man

Muhammad Faisal on Thursday denied media reports that Bibi had left the country, telling AFP: "She is in Pakistain".


Posted by: Fred || 11/09/2018 00:00 || Comments || Link || E-Mail|| [6460 views] Top|| File under: Govt of Pakistan
Israel-Palestine-Jordan
In West Bank town, Palestinians celebrate family member's ascent to Capitol Hill
[IsraelTimes] Congresswoman-elect Rashida Tlaib has expressed support for a one-state solution and an end to US military aid to Israel, but her Paleostinian relatives are more circumspect

In a small home overlooking a major thoroughfare in the West Bank that connects Jerusalem and Tel Aviv, the Tlaib family gathered Wednesday to celebrate their relative's electoral victory ‐ 6,000 miles away in Michigan's 13th Congressional district.

Drinking coffee and eating celebratory chocolates with cousins and other extended family in Beit Ur al-Foqa, Bassam Tlaib said the victory of his niece Rashida Tlaib in the US midterm elections was a "great source of pride."
Continued on Page 49
Posted by: trailing wife || 11/09/2018 00:00 || Comments || Link || E-Mail|| [6463 views] Top|| File under:
Lawyer Says Frenchman Accused of Gaza Gun-Running was 'Tricked'
[An Nahar] A

Frenchie

formerly employed by his country's Jerusalem consulate and accused by Israel of smuggling guns between the Paleostinian territories will argue he was "tricked," his lawyer said Wednesday.

Romain Franck, who worked as a driver for the consulate, is standing trial for exploiting reduced security checks for diplomats to transport 70 pistols and two automatic rifles from the

Gazoo

Strip to the Israeli-occupied West Bank.

The Shin Bet internal security agency said Franck, who was tossed in the slammer
Yez got nuttin' on me, coppers! Nuttin'!
in February, was motivated by money in the five instances he smuggled guns for a network involving several Paleostinians.

Speaking after a hearing at the district court in the southern Israeli city of Beersheba, Franck's lawyer Kenneth Mann stressed that his client's actions were not those of an ideologue seeking to empower Paleostinian

snuffies

in their battle with Israel.

Mann said his client had been "tricked" by his alleged Paleostinian accomplices.

"He was scared, he is young and inexperienced," Mann told

news hound

s.

"He has no ideological or political involvement in the Israeli-Paleostinian conflict."

The Shin Bet said Franck had been paid a total of around $5,500 for his efforts.

Israeli officials have stressed he acted on his own without the consulate's knowledge, adding that diplomatic relations with

La Belle France

were not affected.


Posted by: Fred || 11/09/2018 00:00 || Comments || Link || E-Mail|| [6461 views] Top|| File under: Hamas
Syria-Lebanon-Iran
Terrorists, cultists – or champions of Iranian democracy? The wild wild story of the MEK
[Guardian] They fought for the Iranian revolution ‐ and then for Saddam Hussein. The US and UK once condemned them. But now their opposition to Tehran has made them favourites of Trump White House hardliners. By Arron Merat

Mostafa and Robabe Mohammadi came to Albania to rescue their daughter. But in Tirana, the capital, the middle-aged couple have been followed everywhere by two Albanian intelligence agents. Men in sunglasses trailed them from their hotel on George W Bush Road to their lawyer's office; from the lawyer's office to the ministry of internal affairs; and from the ministry back to the hotel.

The Mohammadis say their daughter, Somayeh, is being held against her will by a fringe Iranian revolutionary group that has been exiled to Albania, known as the People's Mujahedin of Iran, or MEK (Mujahedin-e Khalq). Widely regarded as a cult, the MEK was once designated as a terrorist organisation by the US and UK, but its opposition to the Iranian government has now earned it the support of powerful hawks in the Trump administration, including national security adviser John Bolton and the secretary of state, Mike Pompeo.


Posted by: Besoeker || 11/09/2018 03:06 || Comments || Link || E-Mail|| [6473 views] Top|| File under:
Russia should let Israel attack Iranians in Syria: US envoy
[PRESSTV] The United States wants Russia to allow Israeli warplanes to continue attacking Iranian advisors in Syria, as Israel fears it can no longer enter the Arab country's airspace after Moscow's supplied Damascus with advanced S-300 air defense systems.

"Russia has been permissive, in consultation with the Israelis, about Israeli strikes against Iranian targets inside Syria. We certainly hope that that permissive approach will continue," James Jeffrey, Washington's special representative to Syria said in a conference call with

news hound

s on Wednesday.

Both Iran and Russia have been supporting Syrian
Hereditary President-for-Life Bashir Pencilneck al-Assad


Despoiler of Deraa...


's government purge foreign-backed terrorist groups from the country.

Israel, however, views the Islamic republic's advisors in Syria as a threat and has openly pledged to target them out until they leave the country.

The Israeli air force has staged repeated air raids against Syrian military bases that it claims are used by Iranian military advisors.


Posted by: Fred || 11/09/2018 00:00 || Comments || Link || E-Mail|| [6461 views] Top|| File under: Govt of Syria
Tehran writes to IMO over illegal US bans on scores of Iranian ships
[PRESSTV] Tehran lodges a complaint with the International Maritime Organization (IMO) against the US over the re-imposition of sweeping sanctions, which target scores of Iranian ships as part of Washington's much-criticized push to cut off the country's oil exports.

In a tweet on Thursday, Iran's Ambassador the UK Hamid Baeidinejad said the diplomatic mission under his watch submitted a letter to the London-based body to voice Tehran's protest at the return of the unlawful US sanctions.

In the letter, Tehran's Embassy condemned "the imposition by the US of unilateral sanctions on Iran's ships as a measure that violates international maritime law and endangers maritime security."

It also called on the IMO to conduct a "special review" of the matter at its Assembly -- the organization's highest governing body.

As a specialized agency of the United Nations


...an organization originally established to war on dictatorships which was promptly infiltrated by dictatorships and is now held in thrall to dictatorships...


, the IMO -- which has 174 member states -- is tasked with regulating international shipping. The organization works to promote "safe, secure, environmentally sound, efficient and sustainable shipping through cooperation," as its mission statement reads.

It also addresses safety issues, environmental concerns, legal matters, technical cooperation among member states, maritime security and the efficiency of shipping.


Posted by: Fred || 11/09/2018 00:00 || Comments || Link || E-Mail|| [6461 views] Top|| File under: Govt of Iran
Trump's policies to bring about death of US, Muslim leader Farrakhan warns
[PRESSTV] Leader of the US-based Nation of Islam Movement Louis Farrakhan has warned that President Donald Trump


...New York real estate developer, described by Dems as illiterate, racist, misogynistic, and what ever other unpleasant descriptions they can think of, elected by the rest of us as 45th President of the United States...


's policies may result in the death of America.

Speaking in a Thursday

presser

held at Press TV headquarters in Tehran, Farrakhan said Trump's policies are eroding trust in the US across the world.

He warned that the Trump administration's policies, including its new sanctions on the Iranian nation, will "bring about the death" of the United States.

"The policies of our government would bring about a war in the Middle East that would be a trigger to the greatest war that has ever been; the war of Armageddon spoken of in the Bible," Farrakhan said, quoting his "teacher" Elijah Muhammad, the former leader of the Nation of Islam.

"If the trigger of war in the Middle East is pulled by you using your surrogates at the insistence of Israel, then the war will trigger another kind of war, which will bring China, Russia, all of the nations into a war," Farrakhan said, addressing Trump.

"The war will end America as you know it," he said, adding "if you do not heed the warning and correct your path, death will come."

Farrakhan lashed out at the Trump administration for reimposing sanctions on Iran, saying the bans are "hurting the people of Iran," not the Iranian government, as claimed by American officials.


Posted by: Fred || 11/09/2018 00:00 || Comments || Link || E-Mail|| [6460 views] Top|| File under: Govt of Iran Proxies
Kurds near Turkey Border Dread Fresh Offensive
[An Nahar] Chimo Osman's children stopped going to school after Ottoman Turkish shelling struck his home in northeastern Syria, where Kurdish residents fear another military onslaught is imminent.

In recent days, cross-border Ottoman Turkish artillery fire has targeted positions held by the People's Protection Units (YPG), the main Kurdish militia in Syria.

Ankara sees the de-facto autonomous rule set up by Syrian Kurds as an encouragement to the separatists of the The Sick Man of Europe Turkey


...just another cheapjack Moslem dictatorship, brought to you by the Moslem Brüderbund....


-based Kurdistan Workers' Party (PKK), which has close ties to the YPG.

The village of Ashma is nestled in olive groves in the region of Kobane and directly looks out onto the Ottoman Turkish flags and wire fencing that mark the demarcation line.

The streets of this village and others along the border are empty: "We can't even venture on the roof anymore," said Osman.

"We don't leave the house, the kids are scared," said the 38-year-old, standing on the steps leading to his front door, with his five children huddled around him.

Nobody can predict when the Ottoman Turkish forces stationed on the other side of the border will open fire, he said.

Ottoman Turkish President Sultan Recep Tayyip Erdogan the First

... Turkey's version of Mohammed Morsi but they voted him back in so they deserve him. It's a sin, a shame, and a felony to insult the president of Turkey...
said on October 30 that plans for an assault were complete and vowed to "destroy" the YPG, which he considers a terrorist organization.

One salvo punched a large hole in the second floor of Osman's house and several other homes in the village were damaged by Ottoman Turkish fire.

Five YPG fighters and a child have been killed in Ottoman Turkish shelling that has in recent days mostly targeted Kurdish positions in the Kobane and Tal Abyad areas, according to the Syrian Observatory for Human Rights war monitor.


Posted by: Fred || 11/09/2018 00:00 || Comments || Link || E-Mail|| [6462 views] Top|| File under: Sublime Porte
Mustaqbal Hits Back at Qassem, Abu Faour Speaks of Russian Initiative
[An Nahar] al-Mustaqbal


... the Future Movement, political party led by Saad Hariri...


Movement sources snapped back Thursday at Hizbullah
...Party of God, a Leb militia inspired, founded, funded and directed by Iran. Hizbullah refers to itself as The Resistance and purports to defend Leb against Israel, with whom it has started and lost one disastrous war to date, though it did claim victory...
deputy chief Sheikh Naim Qassem



... the Grand Vizier of the Hezbullies...


over remarks he voiced about the controversial issue of representing the so-called independent Sunni MPs in the new government.

"The ball is in the court of the obstructors and the party responsible for obstruction is known by all Lebanese," the sources told LBCI television.

"The PM-designate abides by the constitution and will not turn the formation process into an arena for obstacles... He has accomplished his mission of ironing out the hurdles and others must stop recycling obstacles," the sources added.

Qassem had earlier announced that "the ball is in the court of the PM-designate."

"He has the ability to iron out the obstacles and reach a reasonable and appropriate solution in order to represent the Consultative Gathering," Hizbullah number two added.

MP Wael Abu Faour of the Progressive Socialist Party meanwhile told LBCI that "an expected Russian initiative towards

Leb

may reactivate the stalled cabinet formation process."

Abu Faour was in Moscow on Wednesday along with MP Taymour Jumblat, the head of the PSP-led Democratic Gathering bloc.

The government was on the verge of formation on October 29 after the Lebanese Forces


A Christian political party founded by Bashir Gemayel, who was then bumped off when he was elected president of Leb...


accepted the portfolios that were assigned to it but a last-minute hurdle over the representation of the Consultative Gathering ‐ a grouping of pro-Hizbullah Sunni MPs.


Posted by: Fred || 11/09/2018 00:00 || Comments || Link || E-Mail|| [6474 views] Top|| File under: Hezbollah
Terror Networks
US 'war on terror' has killed 500,000 people: Study
Y'all misunderstand. The point is that waging jihad on America is much more costly to the Ummah than it is to the Great Satan, not to mention that our rubble is quickly rebuilt — see for example the Pentagon or the Twin Towers in New York City — while yours remains picturesque ruins for the edification of future generations. Unless y'all surrender completely, in which case the rebuilding that occurs will be allowed to remain rebuilt.
[AlAhram] About half a million people have died violently in Iraq, Afghanistan and Pakistain due to the US "war on terror" that was launched following the September 11 attacks in 2001, according to a study released Thursday.

The report by Brown University's Watson Institute for International and Public Affairs put the

corpse count

at between 480,000 and 507,000 people -- but said the actual number is likely higher.

The new toll "is a more than 110,000 increase over the last count, issued just two years ago in August 2016," Brown said in a statement.

"Though the war on terror is often overlooked by the American public, press and

politician

s, the increased body count signals that, far from diminishing, this war remains intense."

The

corpse count

includes

myrmidon

s, local police and security forces, civilians and US and allied troops.

The report's author, Neta Crawford, said many of those reported by US and local forces as

Lions of Islam

may actually have been civilians.

"We may never know the total direct

corpse count

in these wars," Crawford wrote.

"For example, tens of thousands of civilians may have died in retaking djinn-infested Mosul
... the home of a particularly ferocious and hairy djinn...
and other cities from ISIS but their bodies have likely not been recovered."

The report states that between 182,272 and 204,575 civilians have been killed in Iraq, 38,480 in Afghanistan, and 23,372 in Pakistain.

Nearly 7,000 US troops have been killed in Iraq and Afghanistan.

The tally does not include all people who have died indirectly as a result of war, including through a loss of infrastructure or disease.
Posted by: trailing wife || 11/09/2018 00:03 || Comments || Link || E-Mail|| [6473 views] Top|| File under:
Who's in the News
37
[untagged]
7
Islamic State
4
Govt of Pakistan
4
Taliban
3
al-Qaeda
3
Govt of Iran Proxies
2
Hamas
2
Sublime Porte
1
Govt of Syria
1
Govt of Iran
1
Hezbollah
1
Houthis
1
Human Trafficking
1
Commies
1
Moslem Colonists
1
Tehreek-i-Labbaik Pakistan
1
al-Nusra
1
Govt of Saudi Arabia
Bookmark
E-Mail Me
The Classics
The O Club
Rantburg Store
The Bloids
The Never-ending Story
Thugburg
Gulf War I
The Way We Were
Bio
Merry-Go-Blog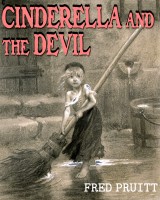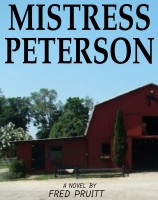 On Sale now!


A multi-volume chronology and reference guide set detailing three years of the Mexican Drug War between 2010 and 2012.

Rantburg.com and borderlandbeat.com correspondent and author Chris Covert presents his first non-fiction work detailing the drug and gang related violence in Mexico.

Chris gives us Mexican press dispatches of drug and gang war violence over three years, presented in a multi volume set intended to chronicle the death, violence and mayhem which has dominated Mexico for six years.
Click here for more information


Meet the Mods
In no particular order...


Steve White
Seafarious
Pappy
lotp
Scooter McGruder
john frum
tu3031
badanov
sherry
ryuge
GolfBravoUSMC
Bright Pebbles
trailing wife
Gloria
Fred
Besoeker
Glenmore
Frank G
3dc
Skidmark
Alaska Paul



Better than the average link...



Rantburg was assembled from recycled algorithms in the United States of America. No trees were destroyed in the production of this weblog. We did hurt some, though. Sorry.
54.92.164.9

Help keep the Burg running! Paypal: