-Lurid Crime Tales-
El Chapo in dock for biggest US drugs trial
[PULSE.NG] Joaquin "El Chapo" Guzman goes on trial in New York on Monday, accused of running the world's biggest drug cartel and spending a quarter of a century smuggling more than 155 tons of cocaine into the United States.


Posted by: Fred || 11/05/2018 00:00 || Comments || Link || E-Mail|| [6466 views] Top|| File under: Narcos
-Obits-
Maulana Samiul Haq
[DAWN] IN the midst of countrywide protests called by leaders of various religious parties, Maulana Samiul Haq
...
the Godfather of the Taliban, leader of his own faction of the JUI. Known as Mullah Sandwich for his habit of having two young boys at a time...
, one of the pre-eminent figures in Pakistain's religio-political landscape, was stabbed to death on Friday at his house in Rawalpindi.

From the facts that have emerged thus far, it appears that a 10-minute window afforded by the absence of the maulana's attendant from the scene was used to carry out the crime.

An investigation is yet to determine the motive for the attack, whether it was on account of personal enmity or driven by larger political objectives.

It may also reveal whether the killing coincidentally happened to occur during a period of domestic turmoil, or whether it was designed to take advantage of the charged situation on the streets, perhaps even exacerbate it.

Chief of his own faction of the JUI, the maulana was a vital cog in Pak-Afghan politics since the Soviet invasion of Afghanistan in 1979, even though his influence may have been somewhat on the wane.

His madressah in KP, Darul Aloom Haqqania, is known as 'jihad university' for its role in churning out thousands of jihadis to fight the invading forces ‐ first the Russians, then the US ‐ and counts many well-known

faceless myrmidons

including Mullah Mohammad Blinky Omar

... a minor Pashtun commander in the war against the Soviets who made good as leader of the Taliban. As ruler of Afghanistan, he took the title Leader of the Faithful. The imposition of Pashtunkhwa on the nation institutionalized ignorance and brutality in a country already notable for its own fair share of ignorance and brutality. Died of an unspecified ailment in a Pak hospital...
and Jalaluddin Haqqani


...founder and still titular head of the Haqqani Network. Jalaluddin is old and tough and very crafty, one of the few Pashtun warlords who was worth spit...


among its alumni.

The 'father of the Taliban
...Arabic for students...
' was often among the intermediaries in efforts to engage the

bad boy

group in peace talks, and was recently approached in that context only a month ago.

In fact, even former prime minister Yousuf Raza Gilani


... Pakistain's former prime minister, whose occasional feats of mental gymnastics could be awe-inspiring ...


sought the maulana's help to intercede with the Afghan Taliban when they had kidnapped Mr Gilani's son.

More recently, he had given public support to the PTI's anti-polio

...Poliomyelitis is a disease caused by infection with the poliovirus. Between 1840 and the 1950s, polio was a worldwide epidemic. Since the development of polio vaccines the disease has been largely wiped out in the civilized world. However, since the vaccine is known to make Moslem pee-pees shrink and renders females sterile, bookish, and unsubmissive it is not widely used by the turban and automatic weapons set...


vaccination campaign in KP ‐ a creditable stance given that polio vaccinators were considered legitimate targets by violent

Death Eater

outfits at the time.

However,


if you can't say something nice about a person some juicy gossip will go well...


his hard-line views ‐ he was among those chosen by the TTP to represent them at the short-lived talks with the Pakistain government ‐ made him a controversial and polarising figure to the end.


Posted by: Fred || 11/05/2018 00:00 || Comments || Link || E-Mail|| [6468 views] Top|| File under: Jamaat-e-Ulema Islami
Africa North
Military official: We reject any initiative to unify Libya's army with Haftar included
[Libya Observer] The chief of military intelligence at al-Bunyan al-Marsous forces Mohammed al-Ganidi said "honorable military officials" reject the results of Cairo meetings that aim at unifying the Libyan military institutions.

Al-Ganidi told

news hound

s on Thursday that the rejection is based on the leaked information that says "the retired colonel and dual citizen as well as war captive" would be heading the Libyan army, besides the fact that the meetings were held in Egypt which is "an enemy to Libyans and supporter for Haftar and his militias in their crimes in Benghazi and elsewhere - like the crime of al-Abyar where 36 persons were slaughtered."

He also said that countries like Egypt, UAE, and Soddy Arabia


...a kingdom taking up the bulk of the Arabian peninsula. Its primary economic activity involves exporting oil and soaking Islamic rubes on the annual hajj pilgrimage. The country supports a large number of princes in whatcha might call princely splendor. When the oil runs out the rest of the world is going to kick sand in the Soddy national face...


which support militias cannot help form a Libyan military institution, citing UAE's aircraft that take off from Khadim airbase in Marj town to strike civilians in Derna without Libyan authorities' knowledge.

"Initiatives to unify the military institutions must come from inside Libya. We met in Misrata two years ago and several officials came even from eastern Libya to come up with an agreement on the matter but the Presidential Council hindered it and so did Fayez al-Sirraj by disallowing a meeting in Mittiga and Misrata airbases." He explained.

He also indicated that they need a Libyan National Army that is concerned with securing the country's borders and respects peaceful power circulation as February 17 revolution days, rejecting any discussions that involve Khaifa Haftar and his militias.


Posted by: Fred || 11/05/2018 00:00 || Comments || Link || E-Mail|| [6464 views] Top|| File under: Arab Spring
International Criminal Court: Saif Gaddafi, Mahmoud Al-Werfalli must surrender
[Libya Observer] The Chief Prosecutor of the International Criminal Court (ICC) Fatou Bensouda requested the UN Security Council to help urge Libyan authorities apprehend and surrender Saif al-Islam Qadaffy - son of Moamar Qadaffy- and the commander of Saiqa Force of Haftar-led forces Mahmoud al-Werfalli, as well as former head of Qadaffy's Interior Security Agency al-Tuhamy Khalid.

Bensouda told the Security Council that ending impunity of

runaway

s is very vital for the security situation in Libya.

"Surrendering

runaway

s to the ICC is very challenging. There can be no justice made to the victims until the criminals are surrendered to the court." She remarked.

"In June Mr. Qadaffy argued that, because of ongoing domestic proceedings conducted against him in Libya, he cannot be tried at the ICC: this argument is rejected by the Court and the case, said Ms Bensouda, remains admissible: because Mr Qadaffy's challenge is currently sub judice," she added.

Bensouda also said that Saif Qadaffy is just one of several individuals in Libya whose alleged criminal acts could fall within the jurisdiction of the ICC.

"On the 5th of June this year, Mr Qadaffy filed an admissibility challenge submitting that his case is inadmissible before the ICC. Significantly, in his challenge, Mr Qadaffy states that on or around the 12th of April 2016, he was released from custody of the Abu-Bakr al-Siddiq Battalion in Zintan, pursuant to an amnesty law. Mr Qadaffy also argues that as a consequence of the domestic proceedings conducted against him in Libya he cannot be tried at the ICC." Bensouda's statement reads.

She added that for the reasons set out in my written response to this admissibility challenge, filed on the 28th of September 2018, she argued that Saif Qadaffy's case remains admissible before the Court.


Posted by: Fred || 11/05/2018 00:00 || Comments || Link || E-Mail|| [6497 views] Top|| File under: Arab Spring
Africa Subsaharan
Shiite sect releases names of members allegedly killed by security personnel
[PULSE.NG] The Shiite sect has released the names of its members allegedly killed by security operatives recently.
Members of the sect were involved in clashes with the Army between Saturday, October 27, 2018 and Tuesday, October 30, 2018.

The Nigerian Army accused the group of inciting violence and attempting to steal weapons on transit.

CALL FOR INVESTIGATION
According to Daily Post, the Shiite sect called for a probe into the alleged killing of its members by the Army.

The group also said that some of its dead members have been buried, while family members have come to claim the rest.


Posted by: Fred || 11/05/2018 00:00 || Comments || Link || E-Mail|| [6463 views] Top|| File under: Islamic Movement of Nigeria (Iran)
The Grand Turk
Khashoggi's body parts transported in suitcases: Report
Not acid? Okeydokey then.

[Al Jazeera] Jamal Khashoggi's body was dismembered and put into five suitcases after he was strangled upon entering Soddy Arabia


...a kingdom taking up the bulk of the Arabian peninsula. Its primary economic activity involves exporting oil and soaking Islamic rubes on the annual hajj pilgrimage. The country supports a large number of princes in whatcha might call princely splendor. When the oil runs out the rest of the world is going to kick sand in the Soddy national face...


's consulate in Istanbul last month, according to a report by a Ottoman Turkish pro-government newspaper.

Citing unnamed officials, Sabah reported on Sunday that the suitcases were then taken to the Saudi consul-general's residence near the consulate the day the journalist - a critic of Saudi Crown Prince Mohammed bin Salman
...
Crown Prince of Saudi Arabia as of 2016....
, also known as MBS - was killed on October 2.

The officials said that Maher Mutreb, Salah Tubeigy and Thaar al-Harbi were the three key figures from a 15-member hit squad reportedly involved in dismembering Khashoggi's body and removing it from the premises.

Mutreb was a direct aide to MBS, while Tubeigy was the head of the Saudi Scientific Council of Forensics and a colonel in the kingdom's army.

Al-Harbi was reportedly promoted to lieutenant in the Saudi royal guard last year for bravery in the defence of the crown prince's palace in Jeddah.

Sabah's report came 48 hours after Ottoman Turkish President Sultan Recep Tayyip Erdogan the First

... Turkey's version of Mohammed Morsi but they voted him back in so they deserve him. It's a sin, a shame, and a felony to insult the president of Turkey...
said he believed that the order to kill the journalist came from the "highest levels" of the Saudi state.

Al Jazeera's Andrew Simmons, reporting from Istanbul, said on Sunday the latest information added detail to the picture being formulated by Ottoman Turkish prosecutors who say Khashoggi was strangled and dismembered soon after entering the building.


Posted by: Fred || 11/05/2018 00:00 || Comments || Link || E-Mail|| [6497 views] Top|| File under: Govt of Saudi Arabia
India-Pakistan
'Help us': Aasia Bibi's husband in Pakistan appeals for asylum
[Al Jazeera] The husband of a Pak Christian woman acquitted in a blasphemy case has pleaded for international help to leave the country, saying he feared for his family's safety.

The request on Sunday by Aasia Bibi's husband, Ashiq Masih, came a day after he criticised a government deal with far-right Tehrik-e-Labbaik Pakistain (TLP) that left her in legal limbo, and called on authorities to protect her.

Bibi, 53, who had been on death row since 2010 on blasphemy charges, was acquitted by the Supreme Court on Wednesday.

Her acquittal triggered massive protests by TLP, which paralysed parts of the country for three days, blocking roads and disrupting traffic.

The government reached a deal on Friday to end the protests by agreeing to put Bibi on an "exit control list", and saying it would not object to

Moslem

groups appealing the verdict.

An appeal has been filed with the top court against Bibi's release.

'HELP US'
Masih criticised the government deal, saying it was "wrong".

"I request [US] President Donald Trump


...New York real estate developer, described by Dems as illiterate, racist, misogynistic, and what ever other unpleasant descriptions they can think of, elected by the rest of us as 45th President of the United States...


to help us leave [the country], and I request the prime minister of the UK to do their level best to help us, to grant us freedom," Masih said in a video message, according to news agencies.

"I also request the prime minister of Canada," he said.

Wilson Chowdhry, of the British Pak Christian Association, told the AFP news agency that Masih also wants asylum for some members of his extended family.

"The daughters are weeping. They still haven't seen their mother. The family is totally shattered," he said.

Masih's appeal came a day after Bibi's lawyer fled Pakistain on Saturday, also citing threats to his life.

"In the current scenario, it's not possible for me to live in Pakistain," Saif-ul-Mulook told AFP before boarding a plane to a European country.


Posted by: Fred || 11/05/2018 00:00 || Comments || Link || E-Mail|| [6464 views] Top|| File under: Govt of Pakistan
Govt will not turn blind eye to protesters' inciteful statements, asserts Fawad Chaudhry
[DAWN] Information Minister Fawad Chaudhry while addressing a

presser

in Bloody Karachi


...formerly the capital of Pakistain, now merely its most important port and financial center. It is among the largest cities in the world, with a population of 18 million, most of whom hate each other and many of whom are armed and dangerous...


on Sunday warned that the government would not turn a blind eye to, nor forget, the inciteful speeches made by religio

politicians

during protests against the acquittal of Asia Bibi last week.

"No one should have the impression that the government will forgive this behaviour," he said. "The impression that this government is weak will be removed as we take further action."

"The way that our people's property was damaged, the way that judges of the top court, the Pakistain Army and the government were ─ the kind of speeches that were made, the government will not ignore or forget them," Chaudhry asserted.

"Although the issue was resolved via a strategy, we will not forget the people who were involved," he said.

"This is not a matter of religion, it is related to rebellion. Should the state ignore mutiny? The credibility of a state that ignores rebellion is questionable. Therefore, we cannot turn a blind eye to it."

"The way the Constitution, the people, the

politicians

hip, the military and judiciary were held in contempt, it is unlikely that we will forgive it," he added.

"We've seen that being in government has its challenges. Dealing with those challenges is our day-to-day responsibility. There are people who sit 'outside' [the government] who think they can give all the solutions, but the choices that are available to you are not so broad," he explained.


Posted by: Fred || 11/05/2018 00:00 || Comments || Link || E-Mail|| [6465 views] Top|| File under: Tehreek-i-Labbaik Pakistan
2 more cases registered against protesters in Islamabad
[DAWN] Islamabad police on Sunday registered two more cases against protesters who staged sit-ins for three days against the acquittal of Asia Bibi by the Supreme Court.

Yesterday, the Interior Ministry announced that it would register cases against all those "miscreants who, under the guise of peaceful protests, caused destruction to property and harmed helpless citizens" during the nationwide protests.

The cases registered today include charges of terrorism and violence against police.

The total number of cases registered against protesters in Islamabad has risen to four.

On Friday, the government and the TLP reached an agreement which led to the wrapping up of protests across the country.


Posted by: Fred || 11/05/2018 00:00 || Comments || Link || E-Mail|| [6469 views] Top|| File under: Tehreek-i-Labbaik Pakistan
Khadim Hussain Rizvi's Twitter account suspended
[DAWN] Tehrik-e-Labbaik Pakistain (TLP) Chief Khadim Hussain Rizvi's Twitter account has been suspended by the social media platform.

Upon visiting the handle @KhadimRizviReal, a notification 'Account suspended' appears.

The account's profile picture and tweets have all been removed.

The error notification states the account has been suspended "for violating Twitter rules".

This development comes less than 12 hours after Human Rights Minister Shireen Mazari, via Twitter, shared that Pakistain Telecommunication Authority had been "asked to do this [request for suspension of Rizvi's account] by the relevant minister on Friday", expressing shocked that "it hasn't happened".

Later, Mazari tweeted that the information minister had informed her that Twitter had refused the request.

The government had reportedly requested Twitter to suspend Rizvi's Twitter handle on account of threatening the state and its institutions, after several activists and citizens posted on Twitter calling on users to report Rizvi's account.

Posted by: Fred || 11/05/2018 00:00 || Comments || Link || E-Mail|| [6466 views] Top|| File under: Tehreek-i-Labbaik Pakistan
Israel-Palestine-Jordan
Jerusalem's Catholic leaders seek repeal of Israel's Jewish nation-state law
[ENGLISH.ALARABIYA.NET] Senior Catholic

holy man

s in Jerusalem called Sunday for Israel to repeal a controversial law giving Jews a "unique" right to self-determination in the country.

"We must draw the attention of the authorities to a simple fact," bishops and archbishops of the Roman Catholic, Syrian Catholic, Armenian Catholic and Greek Melkite churches said in a joint statement.

"Our faithful, the Christians, our fellow citizens,

Moslem

, Druze and Baha'i, all of us who are Arabs, are no less citizens of this country than our Jewish brothers and sisters."

The nation-state act was passed by parliament in July and forms part of Israel's basic laws- a de facto constitution.

It speaks of Israel as the historic homeland of the Jews and demotes Arabic from its former status as an official language.

Because it omits any reference to equality or the country's democratic nature, Israeli Arabs say it will legalize discrimination.

There were widespread Arab protests after it passed into law and some Jewish politicians said it should be amended.

President Reuven Rivlin said the act "in its current version is bad for the state of Israel and bad for the Jews".

Arabs account for some 17.5 percent of Israel's nearly nine million population.

"Christians,

Moslem

s, Druze, Baha'i and Jews demand to be treated as equal citizens," said the letter which was also signed by the Maronite archbishop of Cyprus and the Greek Melkite archbishop of Petra, in Jordan.

"We, as the religious leaders of the Catholic Churches, call on the authorities to rescind this basic law and assure one and all that the state of Israel seeks to promote and protect the welfare and the safety of all its citizens."


Posted by: Fred || 11/05/2018 00:00 || Comments || Link || E-Mail|| [6468 views] Top|| File under:
Jordan says Israel wants to discuss border land deals
[ENGLISH.ALARABIYA.NET] Jordan said on Sunday, that Israel had asked for consultations on a special land deal agreed in their peace treaty that the Jordanian government wants to end.

Under the peace treaty, two border areas were recognized to be under Jordanian

illusory sovereignty

but gave Israel special provisions to use the land and allow Israelis free access.

Jordan formally notified Israel two weeks ago it would not renew the 25-year deal over Baquora where the Yarmouk River flows into the Jordan River and in the Ghumar area in the southern Wadi Araba desert where Israeli farmers have large plantations.

Foreign Minister Ayman Safadi told

Rooters

after the decision the kingdom was waiting for Israel to invoke a provision in the peace treaty to hold consultations after giving notice before the deadline.

Petra state news agency quoted government spokeswoman Jumana Ghunaimat as saying Jordan had received the Israeli request but did not say when the discussions would begin.

Israeli Prime Minister Benjamin Netanyahu acknowledged Jordan's move and said his country sought to enter negotiations on the possibility of extending the arrangement.

The 25-year special regime would be automatically renewed unless either of the parties notified the other a year before expiry that it wished to terminate the agreement.

Safadi said the deal, which was signed in November 1994, had been conceived as a temporary arrangement from the start. The kingdom had contemplated the move for a while before the Nov. 10 deadline.

King Abdullah, who stressed the territories were Jordanian lands and would remain so, said the move was made in the "national interest" at a period of regional turmoil.

Jordan is one of only two Arab states that has a peace treaty with Israel and the two countries have a long history of close security ties. But the treaty is unpopular in Jordan where pro-Paleostinian sentiment is widespread.


Posted by: Fred || 11/05/2018 00:00 || Comments || Link || E-Mail|| [6508 views] Top|| File under:
Syria-Lebanon-Iran
Assad, Russia envoy discuss Syria constitutional committee
[ENGLISH.ALARABIYA.NET] Syrian
Hereditary President-for-Life Bashir Pencilneck al-Assad


Supressor of the Damascenes...


and an envoy from ally Russia on Sunday discussed "removing the obstacles" to forming a constitutional committee demanded by international powers to help end the seven-year war, the presidency said.

The leaders of Russia, rebel backer The Sick Man of Europe Turkey


...Qatar's colony in Asia Minor....


, Germany, and

La Belle France

last week in Istanbul called for the committee to be formed by the end of the year to discuss a post-war constitution, "paving the way for free and fair elections" in Syria.

On Sunday, Assad held talks with Russian envoy Alexander Lavrentiev on "forming the committee to discuss the current constitution", the presidency said in a statement.

They agreed "to continue joint Syrian-Russian work towards removing the obstacles still in the way of forming this committee", it said.


Posted by: Fred || 11/05/2018 00:00 || Comments || Link || E-Mail|| [6472 views] Top|| File under: Govt of Syria
Who's in the News
35
[untagged]
5
Islamic State
4
Govt of Pakistan
4
Tehreek-i-Labbaik Pakistan
3
Houthis
3
Arab Spring
2
Govt of Syria
2
Tin Hat Dictators, Presidents for Life, & Kleptocrats
1
Islamic Movement of Nigeria (Iran)
1
Ansar Bayt al-Maqdis (IS)
1
Govt of Saudi Arabia
1
Narcos
1
Palestinian Authority
1
Sublime Porte
1
al-Shabaab (AQ)
1
Jamaat-e-Ulema Islami
1
Govt of Iran Proxies
Bookmark
E-Mail Me
The Classics
The O Club
Rantburg Store
The Bloids
The Never-ending Story
Thugburg
Gulf War I
The Way We Were
Bio
Merry-Go-Blog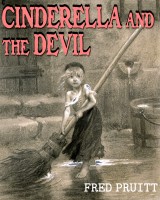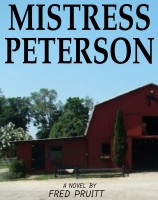 On Sale now!


A multi-volume chronology and reference guide set detailing three years of the Mexican Drug War between 2010 and 2012.

Rantburg.com and borderlandbeat.com correspondent and author Chris Covert presents his first non-fiction work detailing the drug and gang related violence in Mexico.

Chris gives us Mexican press dispatches of drug and gang war violence over three years, presented in a multi volume set intended to chronicle the death, violence and mayhem which has dominated Mexico for six years.
Click here for more information


Meet the Mods
In no particular order...


Steve White
Seafarious
Pappy
lotp
Scooter McGruder
john frum
tu3031
badanov
sherry
ryuge
GolfBravoUSMC
Bright Pebbles
trailing wife
Gloria
Fred
Besoeker
Glenmore
Frank G
3dc
Skidmark
Alaska Paul



Better than the average link...



Rantburg was assembled from recycled algorithms in the United States of America. No trees were destroyed in the production of this weblog. We did hurt some, though. Sorry.
3.233.217.106

Help keep the Burg running! Paypal: