Afghanistan
Pakistan closes consulate in Jalalabad due to security concerns
[DAWN] The Embassy of Pakistain in Kabul has reportedly closed its consulate in Jalalabad citing security concerns and "undue intervention by Governor Hayatullah Hayat in the functioning of the Consulate General", read a statement issued by the embassy on Friday.

According to the press statement issued by the embassy, it has requested the Ministry of Foreign Affairs of Afghanistan "to kindly refrain from interfering in the functioning of the Consulate General and to ensure restoration of the security of the Consulate General as it existed on August 28, 2018".

The embassy has termed the undue intervention by the Nangarhar


The unfortunate Afghan province located adjacent to Mohmand, Kurram, and Khyber Agencies. The capital is Jalalabad. The province was the fief of Younus Khalis after the Soviets departed and one of his sons is the current provincial Taliban commander. Nangarhar is Haqqani country..


governor a "complete violation of the Vienna Convention of the Consular Relation 1963".

The Afghan government has been informed that the consulate in Jalalabad "will remain closed until the security arrangements are complete to the satisfaction" of the Embassy of Pakistain in Kabul.

Meanwhile,


...back at the pound, the little lost dog had finished eating the rat terrier...


the diplomatic sources in Islamabad told DawnNewsTV that the Foreign Office has informed the Afghan government regarding the closure of its consulate in Jalalabad.


Posted by: Fred || 09/01/2018 00:50 || Comments || Link || E-Mail|| [6466 views] Top|| File under: Govt of Pakistan
India-Pakistan
Finance minister rules out placement of Pakistan on FATF blacklist
[DAWN] Ruling out placement of Pakistain on the Financial Action Task Force's (FATF) blacklist, Finance Minister Asad Umar said on Friday that the negotiated action plan with the FATF would be implemented.

Answering a calling attention notice in the Senate, he said September 2019 was the deadline for compliance, observing that Pakistain would finally be out of the grey-list.

He said 27 deficiencies in five broad categories had been identified in Pakistain's anti-money laundering and terror financing regime, adding that the basic areas identified were currency smuggling, hawala and financing to proscribed organizations.

ACTION PLAN NEGOTIATED WITH THE ANTI-TERROR FINANCING WATCHDOG WILL BE IMPLEMENTED, ASAD UMAR TELLS SENATE

He told the house that he saw as an opportunity what many regarded as a challenge. "There is nothing we cannot comply with. FATF or no FATF, it is in our own national interest," he remarked.

He said a national executive committee had been formed to deal with the issue which included representatives from the Securities and Exchange Commission of Pakistain (SECP), National Accountability Bureau (NAB), Federal Investigation Agency (FIA) and other relevant institutions. He said the first review meeting of the committee would be held on Sept 8.
Posted by: Fred || 09/01/2018 00:00 || Comments || Link || E-Mail|| [6489 views] Top|| File under: Govt of Pakistan
Pakistan backs Iran over US nuclear deal row
[DAWN] As Prime Minister Imran Khan

... aka Taliban Khan, who ain't the sharpest bulb on the national tree...
on Friday vowed to further strengthen Pakistain-Iran ties, the government expressed unequivocal support for Iran's position on its troubled nuclear deal with the West that has been abandoned by the United States and urged the other parties to the agreement to remain committed to it.

Talking to Iranian Foreign Minister Javad Zarif, who is the first foreign leader to visit Pakistain after the assumption of office by the PTI-led coalition government, PM Khan recalled the "inseparable bonds" connecting Pakistain and Iran together and said that during his government he would make all efforts "to cement these relations in various areas to the benefit of both countries".

Emphasising the importance of Pakistain and Iran in the region, PM Khan said the two countries "remained the key to growth and prosperity in the region through enhancing connectivity and promoting people to people linkages".
Posted by: Fred || 09/01/2018 00:52 || Comments || Link || E-Mail|| [6491 views] Top|| File under: Govt of Pakistan
Iraq
Decade-old interrogation of Iraqi cleric shows Iran's part in killing US troops
[IsraelTimes] Recently declassified testimony of Shiite militia leader Qais al-Khazali details Iranian efforts to stoke 2007 attacks that killed or

maimed

hundreds of Americans

Interrogations by US-led forces in Iraq of a top Shiite military and religious figure a decade ago are bringing to light the scale of Iran's involvement in Iraqi Shiite militias' attacks on US troops in the years following the American invasion.

Qais al-Khazali, who now heads the Asaib Ahl al-Haq militia that won 15 parliamentary seats in the country's May elections, detailed the scale of Iranian involvement in the country in the 2007 interrogation, the Wall Street Journal reported Thursday, citing recently declassified documents.

Khazali was under arrest at the time on suspicion of organizing an attempted kidnapping of US soldiers in the Iraqi city of Karala that left five Americans dead.

Khazali's testimony from that period, declassified earlier this year by the US military's Central Command, is especially damning.

Though he is now a critic of Iranian involvement in Iraqi affairs, a decade ago his statements to US interrogators depicted Iranian assistance as key to the ability at the time of Iraqi Shiite militias to carry out their ongoing campaigns of bombings and other attacks against US troops. The report also comes amid rising tensions between Tehran and the Trump administration after the latter's withdrawal in May from the nuclear deal.

Khazali and his group are also now being considered by the US for designation as terrorist entities.

In one interrogation report cited by the Journal, from June 18, 2007, Khazali said his militia was among those that received training from Iran's Islamic Revolutionary Guard Corps and the Lebanese terror group Hezbollah in military bases near Tehran.

"There are Iranians and Lebanese Hezbollah conducting the training at these bases," the report was quoted as saying, citing Khazali's comments in the interrogation.

"The Iranians are experts in full scale warfare while the Lebanese are experts in urban or guerrilla warfare," it added.

Some of the ordinance key to the campaign against US troops, including explosively formed penetrators that killed and injured hundreds of Americans, were delivered by Iran, he claimed.

As the report says, "Detainee said that anyone can receive EFP training and Iran does not care who gets it. This is because of the availability and low cost of EFPs."

Even the attack at Karbala that led to his capture was planned by Iran, he said.

He also detailed how he traveled personally to Iran to raise funds and support for his militia, and met with Iranian officials including top IRGC general Qassem Suleimani

.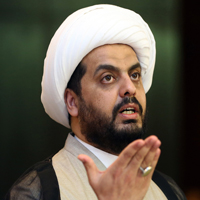 The US-led coalition released Khazali to Iraqi officials in 2009 after he promised to lay down his arms. US forces left Iraq in 2011.

Khazali's group angrily denied the claims in the interrogation reports, with Qassim al-Darraji, a member of its political bureau, telling the Journal, "It seems that the US is leading a campaign against Asaib Ahl al-Haq and its leader Sheikh Qais al-Khazali because he strongly rejected foreign interference in Iraqi affairs."


This article starring:
Qais al-Khazali
Posted by: trailing wife || 09/01/2018 01:08 || Comments || Link || E-Mail|| [6468 views] Top|| File under: Govt of Iran Proxies
Baghdad doesn't have oil for its own needs, let alone Kurdish provinces: official
[Rudaw] Baghdad has not agreed to send gasoline and diesel to the Kurdistan Region, an Iraqi Oil Ministry official said on Wednesday, saying there is not enough in stock to meet even its own needs, let alone the needs of the Kurdish provinces.

"There is no agreement between the oil derivatives department from the Iraqi Oil Ministry with the Kurdistan Region to send gasoline and diesel to them," Ali Sabah, told Rudaw.

"The amount we possess does not suffice even for us and we cannot send gasoline to any other place."

In Iraq, the government controls the petrol stations where gas is sold at 450 dinars per litre ($0.38). The Kurdistan Region has a free market system and petrol currently costs at least 600 dinars per litre. The KRG takes a 50 dinar per litre tax.

The governor of Sulaimani said recently he had discussed the supplement of petrol to the province with Baghdad authorities in a bid to alleviate the rising price of fuel in the Region.

The Iraqi government has already agreed to send heating oil for all provinces of the Kurdistan Region.

Baghdad sends the Kurdistan Region a limited portion of heating oil as part of the Region's share for the winter season, Sabah said.

A small portion of gasoline and diesel will be sent to refugees and IDPs as part of Baghdad's assistance programmes for those living in camps, he added.

Kurdistan Region citizens have not been given their annual barrel of heating oil recently due to financial crisis. The Iraqi government stopped sending it after relations collapsed in 2014, following the KRG's decision to export oil independent of Baghdad and central government halting salaries for civil servants.

Baghdad and Erbil have worked to improve relations since the events of October 16. The Kurdistan Region received a 12.67 percent share of the federal budget ‐ short of the desired 17 percent, but better than nil, which they had been receiving.
Posted by: trailing wife || 09/01/2018 00:00 || Comments || Link || E-Mail|| [6467 views] Top|| File under: Govt of Iraq
Iran gives Iraqi Shiite militias ballistic missiles: report
[Rudaw] In its ever-growing quest to establish regional influence, Iran reportedly has given ballistic missiles to Shiite groups in Iraq.



Rooters

reported on Friday that according to three Iranian officials, two Iraqi intelligence sources and two Western intelligence sources, Iran has transferred short-range ballistic missiles to Kataib Hezbollah in Iraq over the last few months. Five of the officials said it was helping those groups to start making their own.

Iran has long financed several Shiite armed militias in Iraq, including Qais al-Khazali's Asaib Ahl al-Haq, which is close to Kataib Hezbollah. Khazali's forces fought with the Hashd al-Shaabi paramilitary during the ISIS conflict.

Tehran also came to the Kurdistan Region's aid with light weapons at the start of the ISIS conflict. Sources told

Rooters

there was a missile factory being developed in the Kurdistan Region, as well as in al-Zafaraniya (near Baghdad), and Jurf al-Sakhar (near Karbala). The interior ministries in Baghdad and Erbil were not available for comment on Friday.

Western policy makers have expressed concern over a "Shiite crescent," stretching from Tehran to Baghdad to Damascus to the Golan Heights. Since the United States pulled out of the nuclear deal in May, European and other cosigners have worked to keep the deal in place.

Proxy conflicts in Yemen

...an area of the Arabian Peninsula sometimes mistaken for a country. It is populated by more antagonistic tribes and factions than you can keep track of. Except for a tiny handfull of Jews everthing there is very Islamic...
and Syria have brought the US and Iranian militaries ever closer.

"The logic was to have a backup plan if Iran was attacked," one senior Iranian official told

Rooters

. "The number of missiles is not high, just a couple of dozen, but it can be increased if necessary."

Quds Force commander Qassem Soleimani

is responsible for the program, three sources told

Rooters

.

Iraqi Prime Minister Haider al-Abadi dismissed the country's National Security Advisor Falih Alfayyadh on Thursday for "partisanship." Alfayyadh was the head of the Hashd al-Shaabi commission.

On Friday, a small splinter group of Abadi list, calling themselves the main Nasr leadership, announced they were nominating Alfayyadh to the post of prime minister.



Britannia

's Minister for the Middle East Alistair Burt is in Tehran for talks on Syria, Yemen, and the nuclear deal on Friday.

French Foreign Minister Jean-Yves Le Drian warned on Thursday that Iran "cannot avoid" talks on tough issues like its ballistic missile program and regional influence.

"But Iran cannot avoid discussions, negotiations on three other major subjects that worry us ‐ the future of Iran's nuclear commitments after 2025, the ballistic question and the fact there is a sort of ballistic proliferation on the part of Iran... and the role Iran plays to stabilize the whole region," he said, according to AFP

Washington is open to negotiations with Iran, but says it will not renegotiate the nuclear deal.

US Secretary of Defense James Mattis told Pentagon

news hound

s on Tuesday that Iran has "less willingness to be confrontational" but "continue to be the single biggest destabilizing element in the Middle East."

"Iran has been put on notice that the continued mischief they've caused around the area, the murder that they have caused, the support from Syria, and what they're doing with Assad... that this is not tolerated by us, and they're going to be held to account for it," he added.

Iran maintains its missile program is for defensive purposes.

"We have bases like that in many places and Iraq is one of them. If America attacks us, our friends will attack America's interests and its allies in the region," said a veteran IRGC commander,

Rooters

has reported.

This article starring:
al-Zafaraniya
FALIH ALFAIYADH
Quds
HAIDER AL ABADI
Quds
Jurf al-Sakhar
QAIS AL KHAZALI
Kataib Hezbollah
Posted by: trailing wife || 09/01/2018 00:00 || Comments || Link || E-Mail|| [6493 views] Top|| File under: Govt of Iran Proxies
Israel-Palestine-Jordan
July saw rise in terror attacks on Israelis vs. June, but down since May — Shin Bet
[IsraelTimes] Security agency tallies 255 attacks during month, including shooting death of soldier on

Gazoo

border and deadly stabbing in West Bank

The number of terrorist attacks targeting Israelis in July increased by 15 percent over the previous month.

Israeli security services documented 255 attacks last month, including 11 in Jerusalem, the Shin Bet said in its monthly report published this week. The June tally was 220 incidents.

Two Israelis were killed in attacks in July, including a soldier

rubbed out

by a sniper from

Gazoo

. The other fatality was a civilian who was stabbed to death in the West Bank, along with two other victims who sustained moderate to mild injuries.

Despite the increase, the figures in July were well below those of May, when 365 incidents were documented ‐ the highest number in over two years of terrorist attacks on Israelis.

Nearly two-thirds of the attacks recorded in July involved

Molotov cocktail

s. Incidents involving the hurling of rocks at Israelis and their cars are not included in Shin Bet reports.
Posted by: trailing wife || 09/01/2018 01:08 || Comments || Link || E-Mail|| [6468 views] Top|| File under:
Southeast Asia
Myanmar military releases 75 child soldiers from service
[Bangkok Post] Myanmar's armed forces released 75 children and young people from military service on Friday, the United Nations


...where theory meets practice and practice loses...


said, amid International outrage over alleged abuses committed by troops in the country's numerous ongoing conflicts.

Myanmar has now discharged 924 underage recruits since signing up to a joint action plan on child soldiers with UN agencies in June 2012, said Knut Ostby, the UN resident humanitarian coordinator for Myanmar, and June Kunugi, representative of the UN's children's fund, Unicef, in a joint statement.

The discharge was "one more positive development in the government's effort to end and prevent the recruitment and use of children within the Tatmadaw," they said.

Both the military - known as the Tatmadaw - and the ethnic guerrilla groups it has been fighting for decades have been blacklisted by the UN for using child soldiers. The United States took Myanmar off its list of the worst offenders in the use of child soldiers in 2017, before reinstating it this year.

The Tatmadaw and seven other groups remained "'persistent perpetrators' in the recruitment and use of children in Myanmar," the UN said.

Spokespeople for the Myanmar military and the government were not immediately available for comment.

Myanmar's military was condemned internationally for human rights
...which are usually entirely different from personal liberty...
abuses including the recruitment of child soldiers during half a century of military rule.

Allegations of abuses have continued to be levelled against Myanmar soldiers despite a transition from full military rule that saw Nobel laureate Aung San Suu Kyi assume control over the civilian administration in 2016.


Posted by: Fred || 09/01/2018 00:00 || Comments || Link || E-Mail|| [6475 views] Top|| File under:
Syria-Lebanon-Iran
US military makes preliminary list of possible targets in Syria -- CNN
[ALMASDARNEWS] Among the main targets that could be struck if US President Donald Trump were to order a new round of airstrikes in the country are Syrian facilities alleged to be connected with chemical weapons production, CNN reported.

However, decisions on any specific strikes have not yet been made, a US administration official familiar with the matter told CNN, stressing that the US military could be engaged very quickly if the believed Damascus had launched a chemical weapons attack.

US Secretary of State Mike Pompeo said in a statement earlier on Friday that the US sees Russian Foreign Minister Sergey Lavrov's defense of a possible operation in the province of Idlib as an escalation of the conflict.

Lavrov has said Syrian President Bashar Assad's government has the legitimate right to expel terrorists from Idlib, where militant groups such as Jabhat al-Nusra have taken refuge.

Speculation about the possibility of a chemical weapons attack in Syria has grown in recent weeks after Russian officials warned of a plot to launch such an assault in order to provoke Western retaliation against the Syrian government.

Lavrov said Russia has evidence that such an attack is being prepared and has already transferred this proof to both the Organization for the Prohibition of Chemical Weapons and the United Nations.


Posted by: Fred || 09/01/2018 00:00 || Comments || Link || E-Mail|| [6472 views] Top|| File under: Govt of Syria
Russia says its submitted 'proof' of planned chemical attack in Idlib
[ALMASDARNEWS] Moscow is calling on the international community to realize its responsibility to prevent regular provocations with chemical weapons in Syria, Russian Foreign Minister Sergei Lavrov said.

"I would still not talk about the risk of using chemical weapons, but about the risk of provocations using chemical weapons in order to blame the Syrian government afterward, because such a provocation is being prepared, there is no doubt. Both in the UN and in The Hague, where the headquarters of the OPCW is located, we submitted concrete facts that were obtained from different sources," Lavrov said.

The minister also called on the international community to realize its responsibility for preventing regular provocation with chemical weapons in Syria.

"It is necessary to make efforts so that the international organizations feel their responsibility for the provocations being planned [in Syria] and speak up against such attempts," Lavrov stressed.

The Russian Foreign Minister stated that Syria had every right to chase "terrorists" out of the rebel-held Syrian enclave of Idlib, emphasizing that talks were ongoing to set up humanitarian corridors there.

"In this area, in this de-escalation zone, there must be a separation of the armed opposition, ready for dialogue with the government, from

hard boyz

of Jabhat al-Nusra


...formally Jabhat an-Nusrah li-Ahli al-Sham (Support Front for the People of the Levant), also known as al-Qaeda in the Levant. They aim to establish a pan-Arab caliphate. Not the same one as the Islamic State, though .. ...


[banned in Russia] and other organizations recognized as terrorist by the UN Security Council. Terrorists oppose such separation," Lavrov said.

He said

hard boyz

"are trying financially and by other means, including through intimidation, not to let the

gang

s that do not make part of Jabhat al-Nusra... leave the area and even force them to cooperate with them."


Posted by: Fred || 09/01/2018 00:00 || Comments || Link || E-Mail|| [6469 views] Top|| File under: Govt of Syria
Who's in the News
30
[untagged]
4
Govt of Pakistan
3
Islamic State
3
Narcos
2
al-Nusra
2
Govt of Syria
2
Govt of Iran Proxies
1
Moslem Colonists
1
Sublime Porte
1
Taliban
1
Muslim Brotherhood
1
Human Trafficking
1
Govt of Iraq
1
Palestinian Authority
1
Hamas
1
Commies
1
Tin Hat Dictators, Presidents for Life, & Kleptocrats
Bookmark
E-Mail Me
The Classics
The O Club
Rantburg Store
The Bloids
The Never-ending Story
Thugburg
Gulf War I
The Way We Were
Bio
Merry-Go-Blog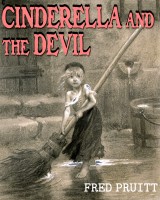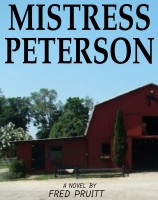 On Sale now!


A multi-volume chronology and reference guide set detailing three years of the Mexican Drug War between 2010 and 2012.

Rantburg.com and borderlandbeat.com correspondent and author Chris Covert presents his first non-fiction work detailing the drug and gang related violence in Mexico.

Chris gives us Mexican press dispatches of drug and gang war violence over three years, presented in a multi volume set intended to chronicle the death, violence and mayhem which has dominated Mexico for six years.
Click here for more information


Meet the Mods
In no particular order...


Steve White
Seafarious
Pappy
lotp
Scooter McGruder
john frum
tu3031
badanov
sherry
ryuge
GolfBravoUSMC
Bright Pebbles
trailing wife
Gloria
Fred
Besoeker
Glenmore
Frank G
3dc
Skidmark
Alaska Paul



Better than the average link...



Rantburg was assembled from recycled algorithms in the United States of America. No trees were destroyed in the production of this weblog. We did hurt some, though. Sorry.
3.233.217.106

Help keep the Burg running! Paypal: