Africa Horn
Kenya Plans To Withdraw Its Troops From Somalia, Says Uhuru
[RADIOSHABELLE] Kenya will withdraw its troops from Somalia after more than six years of fight against al-Shabaab
...
Somalia's version of the Taliban, functioning as an arm of al-Qaeda...
, the leader of the East African nation said.

Kenya formally sent 4,660 soldiers to Somalia in October 2011 after incessant attacks and kidnappings of civilians by the

murderous Moslems

within its territory.

A year later, the UN Security Council gave Kenya the green light to join AMISOM, a decision that meant the treasury would not bear the full costs of the incursion.

In an interview with VOA, Kenyan President Uhuru Kenyatta said his government carries out plans to pull its forces out of Somalia.

"This is some of the issues we have discussed with our U.S. counterpart, we are all hopeful that we shall be able to pull out of Somalia in the shortest possible time that we will be able to work together with the federal government of Somalia," Mr. Uhuru said.

Mr. Uhuru who is serving his final term of the presidency was the deputy prime minister when Kenya deployed its troops in Somalia to fight al-Shabaab

murderous Moslems

who allegedly executed attacks inside Kenya.

Since then al-Shabaab conducts frequent assaults in Kenya, mostly in the region bordering Somalia, to put pressure on the Kenyan government to withdraw its peace-keeping troops from Somalia.

The president said his country would like to use expenses spent on its troops in Somalia to be diverted to productive areas.

"So that we can pull back to our borders and reduce that cost that we are currently bearing and be able to focus on that other more productive areas," he explained.


Posted by: Fred || 08/28/2018 00:00 || Comments || Link || E-Mail|| [6472 views] Top|| File under: al-Shabaab (AQ)
Lawmakers Planning To Unseat HirShabelle State President
[RADIOSHABELLE] A section of the regional parliament of HirShabelle state was reported to have begun meetings on a no-confidence motion against the current president, Mohammed Abdi Waare.

The talks are underway in the state's Interim capital, Jowhar with reports that the MPs are trying to table the impeachment motion after singing the needed number of signatures.

The regional

politician

s accused President Waare of incompetence and poor leadership as he is in office less than a year. The state presidential palace is yet to comment on the motion.

The Federal Member state was founded in late 2016 as part of the Federalism in the country and since then it got two presidents elected in Jowhar by the current

politician

s.

Somali Federal Government is said to be working on a mission to de-escalate the political tension in Jowhar city, in a bid to avert turmoil as the nation is on the path to recovery.


Posted by: Fred || 08/28/2018 00:00 || Comments || Link || E-Mail|| [6485 views] Top|| File under:
Æthio-Somali Region Assembly Debates Change Of The Flag And Name
[RADIOSHABELLE] The Parliament of the Somali regional state in Æthiopia is set to today to debate on the new president's proposal to change the name and flag the region.

Sunday's unextraordinary session comes days after the region's new acting Presidential, Mustafa Mohammed Omar has unveiled plans to review both the flag and the name.

On the other hand, Æthiopian Prime Minister, Abiy Ahmed, speaking at a

presser

underlined that an action would be taken against former state officials for committing human rights


When they're defined by the state or an NGO they don't mean much...


abuses.

Those will be held accountable include former Somali regional state president, Abdi Mohammed Omar, who resigned last month following unrest and military intervention.


Posted by: Fred || 08/28/2018 00:00 || Comments || Link || E-Mail|| [6459 views] Top|| File under:
Africa Subsaharan
Rebels attack army outposts in Chad
[JOURNALDUCAMEROUN] Fighters of the Military Command Council for the Salvation of the Republic (CCMSR) in Chad have attacked positions of the national army in the locality of Kouri Bougouri in the far north near the border with Libya.The Chadian army staff, in a statement issued on Monday, said the attack took place on Saturday, before reassuring the public that the attackers have been repulsed with continuing searches.

The rebel movement, for its part claims to have taken from the Chadian armed forces, "47 all-terrain vehicles equipped, recovered and destroyed 53 all-terrain vehicles meant to transport troops."

The CCMSR, while acknowledging the loss of four of its fighters, claimed it had killed "73 soldiers, including several senior officers, took away 45 prisoners, including an officer of BCR (traffic brigade) and two battalion commanders."

The locality of Kouri Bougouri sits on a gold deposit that attracts a large army of miners from neighbouring countries.

The CCMHR is one of several

gang

s hostile to the regime in N'Djamena.

Such rebel groups have their bases on the Libyan border and between Chad and Sudan, on the other hand.


Posted by: Fred || 08/28/2018 00:00 || Comments || Link || E-Mail|| [6462 views] Top|| File under:
Cameroon army kills 12 separatists in troubled Anglophone region
[JOURNALDUCAMEROUN] The Cameroon


...a long, narrow country that fills the space between Nigeria and Chad on the northeast, CAR to the southeast. Prior to incursions by Boko Haram nothing ever happened there...


army says it has neutralized at least 12 separatist fighters in the locality of Zhoa, Wum in the North West Region of the country.
Army spokesperson Colonel Didier Badjeck said the separatist killed two security officers on Frideay during the attack but described information relating to the death of nine soldiers as fake.

"Fake news is circulating on social media claiming that 9 soldiers were killed and their ammunition seized by terrorist secessionists in Wum. Effectively, Zhoa gendarmerie brigade was attacked and two gendarmes were killed during the attack. 12 secessionists were also "neutralized" and several others escaped with injuries. Several of their arms and munitions were also seized" colonel Badjeck said in a statement.

He added that the army is carrying on a cleansing operation in the area to weed off the separatist fighters.


Posted by: Fred || 08/28/2018 00:00 || Comments || Link || E-Mail|| [6460 views] Top|| File under:
'Boko Haram Have Given Us Their Last Warning' — Nurses Abducted In Rann Beg Buhari For Help
[SAHARAREPORTERS] The nurse and two midwives

kidnapped

by Boko Haram

... not to be confused with Procol Harum, Harum Scarum, possibly to be confused with Helter Skelter. The Nigerian version of al-Qaeda and the Taliban rolled together and flavored with a smigeon of distinctly Subsaharan ignorance and brutality...
on March 1, 2018, have begged President Muhammadu Buhari to vindicate them by rescuing them from captivity.

The three health workers ‐ Mrs. Alice Loksha Ngaddah, a nurse and mother of two; Hauwa Mohammed Liman (midwife) and Saifura Husseini Ahmed (midwife) ‐ urged the President to do whatever he can do "for the sake of Allah", to save them in the interest of their children and the nation.

In an audio obtained by Ahmad Salkida, the Nigerian journalist with the deepest knowledge of Boko Haram and the insurgency, they could be heard tearily saying: "We were there for the vulnerable, now we are vulnerable.

"For the sake of God, for the sake of Allah, President Muhammadu Buhari, come and help us. Come and vindicate us from this captivity. We need your help; we need your help. Have mercy and help us."

In the audio, produced just before mid-August, they said:

"To all our fellow Nigerians, we are pleading for God's sake, come and vindicate us from this captivity.

"We are children of the nation. Today, being Saturday, the 13th of August [Saturday was 11th August] come and vindicate us. Our organizations, we were there for the vulnerable, but today we are vulnerable.

"Come and hear our cry for mercy. Our family, our children, the nation

on the lam

needs us back. They have given us their last warning, that after this they will take action that will shock everyone. For the sake God, for the sake of Allah, President Muhammadu Buhari come to our rescue and help us and vindicate us.

"Help us; we are three: a nurse and two midwives captured in Rann, Kalabalge on the 1st March, 2018 [while] working with UNICEF and

Red Thingy

organizations. The world powers, whatever you can do, come and help us. We are really vulnerable. We need your help. We need your help. Have mercy and help us."
Posted by: Fred || 08/28/2018 00:00 || Comments || Link || E-Mail|| [6460 views] Top|| File under: Boko Haram (ISIS)
Boko Haram: Presidency says 100,000 deaths still hanging on Dasuki's neck
[DAILYNIGERIAN] The presidency has said that no fewer than 100,000 Nigerians died as a result of the diversion of monies under the custody of former National Security Adviser, Sambo Dasuki, for the purchase of hardware for the Nigerian military.

The Senior Special Assistant, Media and Publicity to President Muhammadu Buhari, Garba Shehu, stated this in a television programme on Monday.

According to the presidential aide, stated that the non-release of Mr Dasuki was because he has so many cases pending against him, even though the courts may have ordered his release on some of them.

Mr Shehu said that Mr Dasuki's case fits to "the argument about greater public good overriding individual good."

He said that the Attorney General of the Federation (AGF) Abubakar Malami had spoken severally about the weapons which were seized from Dasuki for which he was being charged.

"The bigger thing is that the Attorney General said that more than 100,000 Nigerians have

bit the dust

arising from actions or inactions of the gentleman while he was in office and how did that happen?


Posted by: Fred || 08/28/2018 00:00 || Comments || Link || E-Mail|| [6461 views] Top|| File under: Boko Haram (ISIS)
NHRC Seeks Deradicalization of Repentant Boko Haram Members
[PRNIGERIA] National Human Right Commission (NHRC) has advocated for multi-agency approach in reintegrating into the society, de-radicalised persons associated with Boko Haram

... not to be confused with Procol Harum, Harum Scarum, possibly to be confused with Helter Skelter. The Nigerian version of al-Qaeda and the Taliban rolled together and flavored with a smigeon of distinctly Subsaharan ignorance and brutality...
insurgents released from military custody.


The old One Round Splitting Headache would reintegrate them for good.


Mr Anthony Ojukwu, Executive Secretary NHRC, gave the suggestion in Maiduguri. Ojukwu said that the call became imperative as those formerly alleged to be associated with insurgency are now faced with stigmatisation and physical threats.


You mean nobody likes them? Tusk tusk.


"There are many cases of communities not ready to receive persons formerly arrested; some were innocent while others were not innocent.


Mainly they're concerned about the chaff who weren't innocent and how to tell them from the wheat.


"The trial of the inmates had commenced in Kainji, Niger state, and very soon, it will commence here in Maiduguri, and those who are found innocent will be released. "But you know our people, once you are arrested, they believe that you are involved," he said.


Could be because most people will deny things through their teeth to avoid getting what they deserve.


Ojukwu warned that human rights abuses may escalate if such issues were allowed to go unresolved.


Burning villages, killing everyone in sight, kidnapping wimmin and kiddies as sexual playthings aren't human rights abuses?


He urged stakeholders, civil society organisations, state governments and religious leaders, to promote programmes aimed at changing the mindset of people in the communities to enhance protection for returnees.
Posted by: Fred || 08/28/2018 00:00 || Comments || Link || E-Mail|| [6462 views] Top|| File under: Boko Haram (ISIS)
Arabia
Arab Coalition: The UN took 'wrong stances based on false allegations'
[ENGLISH.ALARABIYA.NET] The Arab Coalition supporting legitimacy in Yemen's

front man

, Turki al-Maliki, said that the coalition is surprised by some of the statements made by UN officials.

In a

presser

in Monday in Riyadh, Maliki said that these officials have taken wrong stances based on false allegations.

"We are aware of the Houthi
...a Zaidi Shia insurgent group operating in Yemen. They have also been referred to as the Believing Youth. Hussein Badreddin al-Houthi is said to be the spiritual leader of the group and most of the military leaders are his relatives. The Yemeni government has accused the Houthis of having ties to the Iranian government, which wouldn't suprise most of us. The group has managed to gain control over all of Saada Governorate and parts of Amran, Al Jawf and Hajjah Governorates. Its slogan is God is Great, Death to America™, Death to Israel, a curse on the Jews ...
pressure on UN humanitarian organizations, but the UN should not remain silent about Houthi violations," Maliki said.

Maliki stressed that the fish market attack was caused by the Houthis, although they continue to deny it. He added that the environment in Sanaa is not suitable for any UN organization to be present there.

He said that the coalition follows certain guidelines, and is open to any communication by UN bodies but affirmed that there should be neutrality in stances, and a commitment to the principles of the UN on humanitarian issues, instead of "remaining silent over Houthi violations".

"There was no official UN statement about the Houthi militias' control of an international organizations' warehouses," Maliki said.

He reaffirmed that Yemen's humanitarian ports are operating at full capacity and that air, land and sea permits are granted continuously.

Maliki also said that the Houthis have fired eight ballistic missiles recently, five of which were during the Hajj season. He added that the militias continue to use hospitals and schools for military purposes.


Posted by: Fred || 08/28/2018 00:00 || Comments || Link || E-Mail|| [6461 views] Top|| File under: Houthis
Britain
Bodyguards assigned to Jewish delegates at UK Labour Party conference
See how Jerry Corbyn's Labour party ensures that Jewish party members feel safe and included.

[Jpost] Jewish delegates to the upcoming British Labour Party conference will be given bodyguards over fears for their safety from supporters of party leader Jeremy Corbyn.

The protection also will be offered to Jewish Labour Party

politician

s, the Daily Mail reported late Saturday.

The newspaper reported that the Jewish Labour Movement has held talks with the Community Security Trust, which oversees security for the Jewish community in

Britannia

, about providing security for next month's conference, which will be held in Liverpool.

Jewish Labour

politician

Luciana Berger, who serves as Parliamentary chair for the Jewish Labour Movement, on Saturday slammed Corbyn for statements made in 2013, but which surfaced last week on video, in which he said that "Zionists" were unable to understand British ways of thinking despite growing up in the country.

Berger said she felt "unwelcome" in her own party after Corbyn's "inexcusable comments."

The Daily Mail quoted an unnamed source as saying that "CST are reporting back with a full assessment of the security requirements. There is a real concern about safety."

Labour members who questioned the loyalty of British Jews have been investigated as part of Labour Party internal inquiries into antisemitism, the party told the newspaper.

A party

front man

also told the Mail that the party "is committed to the security and well-being of all Jewish people."

"Jeremy is determined to tackle antisemitism both within the Labour Party and wider society and the Party is committed to rebuilding trust with the Jewish community," the party said in a statement on Saturday night.

Writer and activist Adam Ma'anit in a series of tweets accused Labour of sinking "into an anti-Semitic cesspit of its own making."

Ma'anit, who said his 16-year-old cousin Orly Ofir was killed by

bully boyz

linked to ex-

Hamas, a contraction of the Arabic words for "frothing at the mouth",

military leader Husam Badran, who appeared at a 2012 conference in Doha with Corbyn, also tweeted that "Recently revealed details of Corbyn's troubling past associations means I can no longer remain silent. This is personal."

"At the 'remarkable' Doha conference, this supposed 'man of peace' Corbyn described contributions from recently released 'brothers' like Badran as 'fascinating and electrifying.' I felt sick to my stomach at these words."

Last month,

Britannia

's three Jewish newspapers united in publishing a front-page editorial warning of the "existential" threat to British Jewry that a government led by Jeremy Corbyn would pose.

Posted by: trailing wife || 08/28/2018 00:05 || Comments || Link || E-Mail|| [6466 views] Top|| File under:
Caucasus/Russia/Central Asia
Concentration of Russian ships in the eastern Mediterranean
[Overblog RusNavyIntel- Russia with Google Translate]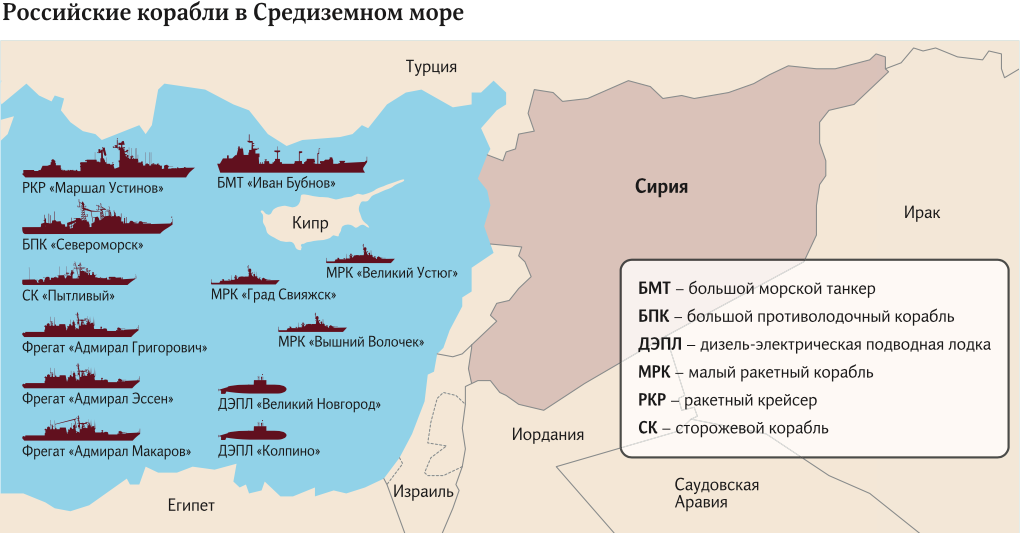 Note: Stilted Language due to Google Translate artifacts


The Russian strike group took up residence off Syria. This time, no carriers, but a concentration of ships among the most recent admitted to active duty in the Russian Navy. And for the most part, these units are capable of implementing Kalibr cruise missile fire.

Currently cruising off Syria is a group of 11 ships , including:


- the missile-launching ship Marshal Ustinov (Project 1164, Northern Fleet), which arrives from the Baltic Sea, and Kronstadt, where it took part at the end of July at the Feast of the Fleet. After nearly seven years in repair / modernization in Zvezdochka (Severodvinsk), he was reportedly given anti-ship missiles P-1000 Vulkan, a report recently broadcast on the Perviy Kanal chain vented the range of "1000 km" .. .

- the ASM Severomorsk battleship (Project 1155, Northern Fleet). This ship accompanies Marshal Ustinov . It can also be assumed that this group is escorted by an SSGN (Project 949A for example, such as K-266 Orel who also participated in the Fleet Festival off Kronstadt).

- escort Pytliviy (Project 1135M, Black Sea Fleet)

- the Admiral Grigorovicth frigates , Admiral Essen, Admiral Makarov (Project 11356M, Black Sea Fleet), the latter operating at the same time his rally to the Black Sea from the Baltic Sea, which she left on 18 August. These ships are equipped with Kalibr missiles.

- the small missile launchers Velikiy Ustiug, Grad Svyazhsk (Project 21631, Caspian fleet) and Vichniy Volochek (Project 21631, Black Sea Fleet), the latter having been paid to the fleet on 1 June. These ships are equipped with Kalibr missiles.

- the classic attack submarines B-268 Velikiy Novgorod and B-271 Kolpino (Project 0636.3, Black Sea Fleet), which are breaking a longevity record for their combat mission in the Mediterranean. These ships are equipped with Kalibr missiles.




What can be said about the composition of this group that completes a tanker, the Ivan Bubnov (Black Sea Fleet)?


- three naval formations are concerned: the Northern Fleet, the Black Sea Fleet and the Caspian Fleet,

- with 11 combat vessels, the number of ships in this group is in a high average , as this figure tends to be around 5 to 6, plus support ships ,

- of the 11 units, 8 are capable of firing Kalibr missiles, giving this group a powerful strike ability ,

- of the 11 units, 8 were admitted to active duty in the last 24 months ,

- in the event of strikes, it will be the "baptism of fire" for the small missile ship Vichniy Volochek , and the first operational mission in the Mediterranean for her sister ships which have arrived from the Caspian Sea.




What is the purpose of this deployment?

The Russian media highlight the desire to dissuade the United States to carry out new strikes against the Damascus regime. However, if that were to happen, we can assume that it would be "in good intelligence" with the Russians, as in April.



This article starring:
Admiral Essen
Admiral Makarov
ASM Severomorsk
Black Sea Fleet
Caspian Fleet
Grad Svyazhsk
Ivan Bubnov
Kolpino
Marshal Ustinov
Northern Fleet
Pytliviy
Velikiy Novgorod
Velikiy Ustiug
Vichniy Volochek
Posted by: 3dc || 08/28/2018 11:05 || Comments || Link || E-Mail|| [6466 views] Top|| File under:
Europe
French parliament building locked down after death threats to Jewish MP
[Jpost] French MP Meyer Habib received an envelope on Monday with white powder, leading a wing of the French National Assembly to be shut down.

"Fat Zionist pig," the letter began, "you are not French. You do not belong in the Assembly. You are only a f*cking Israeli terrorist with blood on your hands."

Security evacuated the B wing of the French National Assembly for over two-and-a-half hours, and chemical experts examined the substance sent in the envelope to ensure there was no danger.

Habib said that "it is sad and disconcerting that we have reached a situation in which a member of the French parliament receives death threats because he is Jewish and a friend of Israel.

Beyond the personal matter, I am very concerned for the French Republic, and I think action and a response are needed at the highest levels."

The MP has long faced threats to his life and, unlike most in his position, has bodyguards provided by the French authorities.

Habib, a French-Israeli and a longtime friend of Prime Minister Benjamin Netanyahu, represents French expats in the Mediterranean countries, including

Italia

, The Sick Man of Europe Turkey


...the decaying remnant of the Ottoman Empire....


, the Holy See, Cyprus and more ‐ as well as Israel, which has more French citizens than all the other countries combined.
Posted by: trailing wife || 08/28/2018 00:05 || Comments || Link || E-Mail|| [6461 views] Top|| File under:
Home Front: WoT
New Mexico compound suspects allegedly planned to attack Atlanta's Grady Hospital
[CNN] A handwritten document titled "Phases of a Terrorist Attack." Talk of confronting and attacking "corrupt" institutions, including Atlanta's Grady Memorial Hospital. Jokes about dying in jihad. An underground stash of weapons and ammunition.

New court documents revealed these and other details in the case against five adults who lived in squalor with 11 starving children in a ramshackle New Mexico compound.

In a case infused with allegations of abuse and terrorism, prosecutors this week asked a judge to reconsider an order granting bond to all five adults arrested at the compound.

As part of the request, prosecutors on Friday cited not only the death of three-year-old Abdul-Ghani Wahhaj at the remote site but also plans by the defendants to attack law enforcement and "specific targets such as teachers, schools, banks and other 'corrupt' institutions."

The dead boy's father, Siraj Wahhaj, 40, and his partner, Jany Leveille, 35, have been charged with abuse of a child resulting in death, a first-degree felony with a penalty of up to life in prison, according to court documents. They were also charged with conspiracy to commit child abuse, also a first-degree felony.

The couple and three other adults -- Wahhaj's sisters, Hujrah Wahhaj and Subhannah Wahhaj; and Lucas Morten -- were previously charged with 11 felony counts of child abuse.
Posted by: Besoeker || 08/28/2018 00:00 || Comments || Link || E-Mail|| [6467 views] Top|| File under: Muslim Brotherhood
India-Pakistan
Mullah Diesel still hopeful Mister Ten Percent 'would reconsider', back him in presidential election
[DAWN] Jamaat Ulema-e-Islam


...the political wing of the Pak Taliban...


-Fazl (JUI-F) chief Fazlur Rehman on Monday expressed hope that PPP co-chairperson
Asif Ali Ten Percent Zardari
... husband of the late Benazir Bhutto


... 11th Prime Minister of Pakistain in two non-consecutive terms from 1988 until 1990 and 1993 until 1996. She was the daughter of Zulfikar Ali Bhutto, founder of the Pakistain People's Party, who was murdered at the instigation of General Ayub Khan. She was murdered in her turn by person or persons unknown while campaigning in late 2007. Suspects include, to note just a few, Baitullah Mehsud, General Pervez Musharraf, the ISI, al-Qaeda in Pakistain, and her husband, Asif Ali Zardari, who shows remarkably little curiosity about who done her in...


, who has been singularly lacking in curiosity about who done her in ...
would reconsider his decision and have his party vote for him in the September 4 presidential election, despite the impasse and tension between the two main opposition parties.

Soon after senior PPP leaders blamed the PML-N and the media for the growing fissures within the opposition 'alliance', and seemed all but resigned to not reaching a consensus over a presidential candidate, Rehman ‐ the opposition's presidential nominee ‐ said he would try and convince Zardari to back him.

"The PPP did not vote in the prime minister's elections, which resulted in Imran Khan

... aka Taliban Khan, who who convinced himself that playing cricket qualified him to lead a nuclear-armed nation with severe personality problems...
becoming the PM by four votes," Rehman said in a

presser

in Islamabad. "The act of dividing up the opposition is not popular in the public.

"It will be our effort to take him (Zardari) in confidence and convince him to reconsider his decision so that a joint candidate could contest."

The JUI leader said he "would like to meet Zardari today" to convince him to withdraw PPP nominee Aitzaz Ahsan's candidacy in his favour.

Rehman said the he and PML-N both "wanted the opposition's prime minister candidate to be from the PPP.

"However,


a woman is only as old as she admits...


the PPP people themselves said that the PM candidate should be from the PML-N. When a consensus was reached, then [the PPP] decided not to vote, which dispersed the opposition, and turned our hope ‐ our decision to go into the parliament and turn the tables ‐ into disappointment and despair."


Posted by: Fred || 08/28/2018 00:00 || Comments || Link || E-Mail|| [6461 views] Top|| File under: Govt of Pakistan
Muslim countries have failed to tackle matter of blasphemous content, says PM Khan in Senate
[DAWN] Prime Minister Imran Khan

... aka Taliban Khan, who isn't your heaviest-duty thinker, maybe not even among the top five...
on Monday said that the absence of an international policy against the generation of blasphemous content is a "collective failure" on part of the

Moslem

countries.

Addressing the Senate for the first time as prime minister, Imran Khan said his government will raise the matter before the United Nations


...aka the Oyster Bay Chowder and Marching Society...


(UN), adding: "However,


the difference between stupidity and genius is that genius has its limits...


I do not think that would do much."

The Senate had passed a resolution to bring the UN's attention to the matter regarding the announcement by the leader of Dutch Freedom Party and Parliamentarian Geert Wilders to hold a competition of blasphemous caricatures. The Foreign Office (FO) last week had called the charge d'affaires of the Netherlands to record a protest against the announcement by Wilders.

"Our government will raise the matter in the Organisation of Islamic Cooperation (OIC) and ask the

Moslem

countries to come up with a collective policy that could then be brought up at international forums."

"This should have been done years ago," PM Khan said while giving the example of the Holocaust and how four European countries have jail sentences for "anyone who misquotes the figures of Holocaust. That is because they realise that this is something that hurts the sentiments of the Jewish community."


Way to trivialize it, dude. It's not about feelings, but the stark denial of monstrous fact.

"We need a similar policy for this matter so that people do not repeatedly hurt our sentiments."


Posted by: Fred || 08/28/2018 00:00 || Comments || Link || E-Mail|| [6462 views] Top|| File under: Govt of Pakistan
Aitzaz, Fazl (of all people) emerge as opposition's nominees for president after consensus eludes alliance
[DAWN] With the grand opposition alliance failing to reach consensus on a single nominee, the PPP's Aitzaz Ahsan and Jamaat Ulema-e-Islam


...a Pak religious party. It is usually part of the govt, never part of the solution...


(JUI-F) chief
Maulana Fazlur Rehman
Deobandi holy man, known as Mullah Diesel during the war against the Soviets, his sympathies for the Taliban have never been tempered by honesty ...
on Monday emerged as the two candidates challenging Pakistain Tehrik-e-Insaf
...a political party in Pakistan. PTI was founded by former Pakistani cricket captain and philanthropist Imran Khan. The party's slogan is Justice, Humanity and Self Esteem, each of which is open to widely divergent interpretations....
(PTI) candidate Dr Arif Alvi's bid for the head of state's office in the September 4 election.

The failure of the opposition parties to field a joint candidate is expected to provide a virtual walkover to Dr Alvi, an MNA from Bloody Karachi


...formerly the capital of Pakistain, now merely its most important port and financial center. It is among the largest cities in the world, with a population of 18 million, most of whom hate each other and many of whom are armed and dangerous...


Ahsan, Alvi and Fazl filed their papers for the election before the 12-noon deadline on Monday.

Fazl, who had suffered humiliating defeat on both seats he contested in the July 25 elections, was thrown another lifeline as the 'single nominee' of the opposition parties (except the PPP).

The JUI-F chief has submitted his nomination papers as a candidate fielded by the PML-N, Muttahida Majlis-e-Amal, Awami National Party


founded by Abdul Wali Khan in 1986. Part of the PPP-led cabinet 2008-13. The ANP is considered left wing, advocating for secularism, democratic socialism, public sector government, and economic egalitarianism....


, Pakhtunkhwa Milli Awami Party and National Party.

PML-N leader Ameer Muqam will be Fazl's covering candidate.


Posted by: Fred || 08/28/2018 00:00 || Comments || Link || E-Mail|| [6463 views] Top|| File under: Govt of Pakistan
Israel-Palestine-Jordan
Israel inks deal for precision rockets that can reach 'anywhere in the region'
[IsraelTimes] The Defense Ministry announces it has purchased a vast network of surface-to-surface precision missiles capable of reaching any target in the region.

The deal inked with Israel Military Industries is worth several hundred million shekels, and will supply the IDF with rockets that can hit targets between 30 and 150 kilometers away (18 to 93 miles), according to a ministry statement.

Spokeswomen for both the Defense Ministry and IMI declined to disclose the exact price of the rocket system or further details of the rockets' capabilities.

"We are acquiring and developing precision fire systems that will enable the IDF... within a few years to cover anywhere in the region," Defense Minister Avigdor Liberman says.
Posted by: trailing wife || 08/28/2018 00:00 || Comments || Link || E-Mail|| [6489 views] Top|| File under:
Court rules sick relatives of Hamas members must be allowed entry to Israel
[IsraelTimes] The High Court of Justice rules that five women from Gaza who are purportedly close relatives of

Hamas, always the voice of sweet reason,

members must be allowed to travel to East Jerusalem for life-saving medial treatment.

The majority of the women are said to be suffering from cancer.

Israel banned the relatives of Hamas members from entering the country for medical purposes in an effort to pressure the terrorist organization to return the Israeli civilians and bodies soldiers believed to be held by the group.

But the court determined that while the government was entitled "to take maximum measures" to return the Israelis, it could "cannot justify an arrangement that denies the possibility of a relative of a Hamas member from receiving life-saving medical treatment in Israel."
Posted by: trailing wife || 08/28/2018 00:00 || Comments || Link || E-Mail|| [6462 views] Top|| File under: Hamas
Southeast Asia
Myanmar military chiefs should be prosecuted for Rohingya genocide: UN investigators
[DAWN] Investigators working for the UN's top human rights
...not to be confused with individual rights, mind you...
body say top Myanmar military leaders should be prosecuted for genocide against Rohingya

Moslem

s.

The United Nations


...the Oyster Bay money pit...


does not apply the word "genocide" lightly. The fact-finding team's assessment suggests the crimes against the Rohingya could meet the strict legal definition ‐ which was last met over crimes in Bosnia and Rwanda nearly a quarter-century ago.

The call, accompanying a first report by the

Sherlocks

, amounts to some of the strongest language yet from UN officials who have denounced alleged human rights violations in Myanmar since a bloody crackdown began last August.


Posted by: Fred || 08/28/2018 00:00 || Comments || Link || E-Mail|| [6461 views] Top|| File under: Arakan Rohingya Salvation Army
Syria-Lebanon-Iran
Report: Hizbullah to Withdraw from All Non-Northern Syrian Regions
[AnNahar]
Hizbullah
...Party of God, a Leb militia inspired, founded, funded and directed by Iran. Hizbullah refers to itself as The Resistance and purports to defend Leb against Israel, with whom it has started and lost one disastrous war to date, though it did claim victory...
has ordered its

snuffies

to withdraw from all Syrian cities and towns except for the Syrian north, a media report said.

"The Syrian state does not need these forces after its army extended its authority over the entire Syrian geography, except for the north, for which it is preparing itself," Kuwait's al-Rai newspaper reported on Sunday.

"Hizbullah is concentrating its entire military preparations on the border with Israel, because it is preparing for a scenario in which war could either erupt tomorrow or never at all," the daily added.
Posted by: trailing wife || 08/28/2018 00:00 || Comments || Link || E-Mail|| [6462 views] Top|| File under: Hezbollah
Moscow Proposes 'Deploying Troops in Lebanon' to Return Refugees
[AnNahar] Russia has proposed sending a brigade from its military police 20 kilometers into

Leb

to facilitate the return of Syrian refugees to their country, media reports said.

The suggestion was made during the latest Geneva meeting between the national security advisers of Russia and the United States, Lebanese political sources cited U.S. diplomatic and media reports as saying in remarks published Sunday by Kuwait's al-Anbaa newspaper.

According to the reports, the Russian forces would be stationed in the Bekaa Valley near Syria's border in order to "create a corridor for Syrian refugees whose hometowns have become safe."

The refugees would be repatriated "with Russian guarantees and in cooperation with the Syrian and Lebanese authorities," the sources said.

"The Russian side stressed its ability to convince Lebanese President
Michel Aoun
...president of Leb, a wholly-owned subsidiary of Hizbullah
...Party of God, a Leb militia inspired, founded, funded and directed by Iran. Hizbullah refers to itself as The Resistance and purports to defend Leb against Israel, with whom it has started and lost one disastrous war to date, though it did claim victory...
...
of this idea, knowing that he is constitutionally capable of taking the decision to allow the Russia force to enter the country for a temporary period of 90 days," the sources added.

During that period, Russia would "provide around 1,000 buses while 500 Lebanese Army trucks and 500 Syrian army trucks would be deployed to transfer belongings, with guarantees that no returnee would be tossed in the calaboose
Drop the heater, Studs, or you're hist'try!
," the sources went on to say.

U.S. National Security Adviser John Bolton however rejected the proposal and considered that such a move would "violate

Leb

's

illusory sovereignty

" at a time Washington is equipping the country's army, the sources added.
Posted by: trailing wife || 08/28/2018 00:00 || Comments || Link || E-Mail|| [6460 views] Top|| File under:
US seeks to 'severely' damage Iran economy, top UN court hears
[ENGLISH.ALARABIYA.NET] Renewed sanctions imposed by the United States on Iran aim to damage Tehran's economy "as severely as possible", the UN's top court heard Monday.

"The United States is publicly propagating a policy intending to damage as severely as possible Iran's economy and Iranian nationals and companies," Iran's lawyer Mohsen Mohebi told the International Court of Justice in The Hague.

Washington has slapped renewed sanctions on Tehran. It said they aimed to curb ISIS's nuclear ambitions.

Meanwhile,


...back at the mall, Clarissa suddenly spied Mr. Bartlett at the checkout counter. He was buying Grecian Formula!...


Secretary of State Mike Pompeo said Monday that the US will "vigorously defend" itself in the International Court of Justice against Iran's challenge to the re-imposition of US sanctions.

Iran is set to make opening arguments in The Hague this week against the unilateral sanctions, which were slapped back on three weeks ago following the US withdrawal from a landmark 2015 nuclear accord with Tehran.

"We will vigorously defend against Iran's meritless claims this week in The Hague," Pompeo said.

Posted by: Fred || 08/28/2018 00:00 || Comments || Link || E-Mail|| [6468 views] Top|| File under: Govt of Iran
Iran and Syria sign defense, reconstruction deal
[ENGLISH.ALARABIYA.NET] The defense ministers of Iran and Syria have signed an agreement on military cooperation and reconstruction in the war-torn country, Iranian media reported on Monday.

"Syria is passing through the crisis stage and entering the reconstruction phase," said Iran's Defence Minister Amir Hatami, according to the Tasnim news agency.

Hatami is on the second day of a two-day visit to Damascus, during which he held "detailed negotiations" with his counterpart Ali Abdullah Ayoub and Syrian
Hereditary President-for-Life Bashir Pencilneck al-Assad


Before going into the family business Pencilneck was an eye doctor. If he'd stuck with it he'd have had a good practice by now...


, according to Tasnim.

The "defence and technical agreement" provides for the continued "presence and participation" of Iran in Syria, Hatami added.

Tehran has provided steady political, financial, and military backing to Assad as he has fought back a seven-year uprising.

Posted by: Fred || 08/28/2018 00:00 || Comments || Link || E-Mail|| [6461 views] Top|| File under: Govt of Syria
Who's in the News
31
[untagged]
5
Govt of Pakistan
4
Hamas
4
Govt of Syria
4
Boko Haram (ISIS)
4
Moslem Colonists
4
Taliban
2
Islamic State
2
al-Shabaab (AQ)
2
Govt of Iran
2
Houthis
1
Narcos
1
Arakan Rohingya Salvation Army
1
Islamic State in the Greater Sahara
1
Muslim Brotherhood
1
Hezbollah
1
al-Nusra
1
Tin Hat Dictators, Presidents for Life, & Kleptocrats
Bookmark
E-Mail Me
The Classics
The O Club
Rantburg Store
The Bloids
The Never-ending Story
Thugburg
Gulf War I
The Way We Were
Bio
Merry-Go-Blog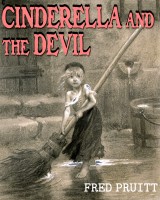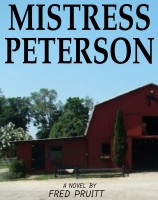 On Sale now!


A multi-volume chronology and reference guide set detailing three years of the Mexican Drug War between 2010 and 2012.

Rantburg.com and borderlandbeat.com correspondent and author Chris Covert presents his first non-fiction work detailing the drug and gang related violence in Mexico.

Chris gives us Mexican press dispatches of drug and gang war violence over three years, presented in a multi volume set intended to chronicle the death, violence and mayhem which has dominated Mexico for six years.
Click here for more information


Meet the Mods
In no particular order...


Steve White
Seafarious
Pappy
lotp
Scooter McGruder
john frum
tu3031
badanov
sherry
ryuge
GolfBravoUSMC
Bright Pebbles
trailing wife
Gloria
Fred
Besoeker
Glenmore
Frank G
3dc
Skidmark
Alaska Paul



Better than the average link...



Rantburg was assembled from recycled algorithms in the United States of America. No trees were destroyed in the production of this weblog. We did hurt some, though. Sorry.
3.235.176.80

Help keep the Burg running! Paypal: