Afghanistan
Taliban Release 40 Security Force Members in Faryab
[ToloNews] The freed troops surrendered to the Taliban
...Arabic for students...
after their appeals for supplies and assistance were allegedly ignored last week.

The Taliban on Monday released as least 40 members of the

Afghan cops

in Bilcheragh district of northern Faryab province.

A number of soldiers freed by the Taliban have said they surrendered to the Taliban because their calls for supplies, assistance and reinforcement troops went unanswered.

Sources on Sunday said about 100 security force members had been in the district at the time ‐ of whom nearly 40 surrendered to the Taliban.

Bilcheragh district collapsed to the Taliban on Saturday night.

According to sources, the district has faced numerous threats recently and eventually fell to the Taliban.

"We contacted the minister of defense, police chief and the governor, I don't know why they do not concentrate on us, what kind of program is this, they deploy 25 to 30 soldiers in one district, how can these 25 soldiers resist," said one freed soldier.

"The

Death Eater

were around 2,500 to 3,000, they were equipped with Humvees and heavy artillery, but we had only 26 army officers and 20 police," said Bilcheragh police chief Mohammad Shah.

Bilcheragh police chief Mohammad Shah is also among those released from the Taliban.

According to Shah, they had informed the government about the threats facing the district, but no one in government took notice.

Meanwhile,


...back at the abandoned silver mine, the water was up to Jack's neck and still rising. And then he smelled the smoke...


government officials in Faryab have said that hundreds of Afghan troops have arrived in Faryab under the leadership of deputy chief of army staff to assess the situation.

They said that NATO


...the North Atlantic Treaty Organization. A cautionary tale of cost-benefit analysis....


jets have also carried out a series of strikes on Taliban bases in several fronts in the province.

The district collapsed after Faryab local officials said on Saturday that some circles are trying to destabilize the province.
Posted by: trailing wife || 08/21/2018 00:00 || Comments || Link || E-Mail|| [6466 views] Top|| File under: Taliban
Britain
Corbyn met terror leaders, but not Jews, on trip to Israel in 2010 — report
Day after day new reports are published of Jooooo-hate and jihadi-love by UK Labour leader Jeremy Corbyn and his party. Here is the latest, plus a quick review of some of the most recent revelations.

[IsraelTimes] UK Labour leader, then a backbench MP, broke rules by reportedly failing to declare lobby group-funded visit



An unnamed senior Labour party member told i24News that, "I imagine he's met more people who have killed Israelis than actual Israelis."

UK Labour leader Jeremy Corbyn visited terror leaders during a 2010 trip to Israel and the West Bank, according to a Monday report, the latest in a series of exposés showing the embattled British politician alongside Paleostinian terror groups.

Corbyn also broke British parliamentary rules by failing to disclose that the trip was funded by a lobby group, i24News reported.
Continued on Page 49
Posted by: trailing wife || 08/21/2018 00:00 || Comments || Link || E-Mail|| [6505 views] Top|| File under:
Europe
Italy Threatens to Send Stranded Migrants 'Back to Libya'
[AnNahar]

Italia

's far-right interior minister threatened Sunday to send "back to Libya" nearly 180 people stranded for three days on an Italian coastguard ship if the EU did not step in to resolve another migrant row with Malta.

The 177 people have been sat off the coast of the Italian island of Lampedusa since Thursday after being saved by the coastguard's Diciotti vessel, and

Italia

is battling with Malta over who should take them in.

"Either Europe

...also known as Moslem Lebensraum...
decides to seriously offer

Italia

some concrete help, beginning with for example the 180 immigrants colonists on board the Diciotti ship, or we will be forced to do what will definitively end the human traffickers' business. That means taking the people saved in the sea back to Libya," Salvini said in a statement.

Numerous human rights


...which are usually open to widely divergent definitions...


abuses have been reported in detention centers that hold migrants colonists hoping to make the perilous crossing of the Mediterranean and arrive in Europe.

The Diciotti has been stood off Lampedusa while

Italia

's populist government, in power since June, demanded that Malta take in the passengers.

Earlier on Sunday the Maltese government, which on Wednesday allowed 141 migrants colonists aboard the Aquarius vessel to dock after an agreement to distribute them to a number of European countries, underlined its refusal of

Italia

's demands.

- 'NOT IN DISTRESS' -
Prime Minister Joseph Muscat said that the migrants colonists' boat was not in distress and that they also refused help, while interior minister Michael Farrugia wrote on Twitter that "the only solution" was for the people, saved in waters between the countries, to be taken to Lampedusa or another Italian port.

Farrugia added that the Diciotti picked up the migrants colonists inside the Maltese search and rescue area "without any coordination from the competent RCC (Rescue Coordination Center), just to stop them arriving in Italian waters".

"An interception of a boat that exercises its right to free navigation in the high seas is not considered a rescue operation," said Farrugia.

Malta's refusal to take in the migrants colonists has infuriated the Italian government, already angered by an operation that Salvini says was carried out by the Italian coastguard without the approval of Rome.

"Malta's behavior is once again unqualifiable and deserves sanction," Italian Minister of Transport Danilo Toninelli said on Twitter on Sunday.

"The EU needs to step forward and open its ports to solidarity, otherwise it has no reason to exist."

The spat between

Italia

and Malta is the second in just over a month. It follows the battle over 450 people rescued from a fishing ship and taken aboard two EU border agency vessels who were eventually allowed to disembark in

Italia

after five European countries agreed to take 50 each.

In June, Malta was forced to take the German NGO boat Lifeline carrying over 234 migrants colonists, just days after a standoff between the island nation and

Italia

led to the French rescue ship Aquarius being diverted and taking 630 people to Spain.
Posted by: trailing wife || 08/21/2018 00:00 || Comments || Link || E-Mail|| [6469 views] Top|| File under: Human Trafficking
The Grand Turk
U.S. Rejects Turkey's Offer to Release Ransom Pastor, Report Says
At this point the traditional American response is bombardment until the rubble bounces, followed by sending in the Marines. Perhaps this adventure will merit another verse to the Marine hymn...

[AnNahar] President Donald Trump


...New York real estate developer, described by Dems as illiterate, racist, misogynistic, and what ever other unpleasant descriptions they can think of, elected by the rest of us as 45th President of the United States...


's administration has rejected The Sick Man of Europe Turkey


...the only place on the face of the earth that misses the Ottoman Empire....


's offer to condition the release of an American pastor on clearing a top Ottoman Turkish bank of billions of dollars in US fines, media reported Monday.

Washington and Ankara are locked in a bitter feud over the nearly two-year jailing of Andrew Brunson over disputed terror charges, which has triggered a trade row and sent the lira into a tailspin.

In exchange for Brunson's release, and that of other US citizens as well as three Ottoman Turkish nationals working for the US government, Turkey asked Washington to drop a probe into Halkbank, which is facing possible fines for helping Iran evade US sanctions.

But the US said that discussions regarding the fines and other areas of dispute between the two countries were off the table until Brunson was released, a White House official told the Wall Street Journal.

"A real NATO


...the North Atlantic Treaty Organization. A collection of multinational and multilingual and multicultural armed forces, all of differing capabilities, working toward a common goal by pulling in different directions...


ally wouldn't have tossed in the calaboose
Youse'll never take me alive coppers!... [BANG!]... Ow!... I quit!
Brunson in the first place," the unnamed official said.

Trump has said he had doubled the tariffs on aluminum and steel tariffs from Turkey, prompting Ankara to sharply hike tariffs on several US products.

A court has rejected another appeal to free Brunson and Turkey has threatened to respond in kind if Washington imposed further sanctions.
Posted by: trailing wife || 08/21/2018 00:00 || Comments || Link || E-Mail|| [6635 views] Top|| File under: Sublime Porte
Iraq
Iraq, Turkey sign electricity cooperation agreements: ministry
Baghdad (IraqiNews.com) Iraq has agreed with The Sick Man of Europe Turkey


...the only place on the face of the earth that misses the Ottoman Empire....


on multi-level mechanisms of cooperation in the field of electricity, the Iraqi electricity ministry said

The agreements were reached during a recent visit by an Iraqi government delegation, led by Prime Minister Haider al-Abadi, to Turkey, according to a statement by the ministry.

The areas of cooperation include participation by Ottoman Turkish companies in the upgrade of gas-powered electricity stations in Iraq, partnership with the Ottoman Turkish side for the manufacturing of electricity pylons, and proceeding with electricity linkage with Turkey for the import of 300 megawatts s a first phase through a power line extending to the Iraqi city of djinn-infested Mosul
... the home of a particularly ferocious and hairy djinn...
, said the statement.

Iraq had used to import electricity from Iran, but the Iraqi ministry said in July that Iran cut off electricity supplies (1000 megawatts) due to growing debts on Iraq. According to the Iraqi ministry, Iraq produces 15700 megawatts of electricity, but needs more than 23000 megawatts per hour to ensure nonstop supply to residents and institutions

The supply cut exacerbated electricity outages in central and southern Iraqi provinces, prompting protests against poor services and a decision by Iraqi Prime Minister Haider al-Abadi to dismiss former electricity minister Qassem al-Fahdawi.
Posted by: trailing wife || 08/21/2018 00:00 || Comments || Link || E-Mail|| [6468 views] Top|| File under: Sublime Porte
Washington seeks increasing military bases in Iraq: Expert
Baghdad (IraqiNews.com) Washington is working on increasing the total number of U.S. bases in Iraq during the coming period of time, a security expert said on Sunday.

Speaking to Almaalomah website, Safaa al-Aasam, said, "the number of U.S. military bases in the northern and western provinces is estimated at nine bases, at which U.S. combat troops, part of the international coalition, are being trained."

Washington, according to Aasam, "seeks increasing the number of military bases up to 12 bases." He also added that Washington "takes advantage of the security situation at the border region between Iraq and Syria to keep its combat forces."

The U.S. will depend on the security failure "to keep its military presence in Iraq and Syria, as well as using the military bases in Iraq to threaten the neighboring countries."

Aasam also indicated that "the international coalition, led by the U.S., prevents the security forces from reaching to these bases, as well as preventing fighter jets to fly above them in order not to reveal the real number of personnel and the capabilities there."

On Sunday, the coalition was U.S. forces will remain in Iraq, so long as there is a need for that, which is contrary to the U.S. promises to withdraw from Iraq after Islamic State
...formerly ISIS or ISIL, depending on your preference. Before that al-Qaeda in Iraq, as shaped by Abu Musab Zarqawi. They're very devout, committing every atrocity they can find in the Koran and inventing a few more. They fling Allah around with every other sentence, but to hear the pols talk they're not really Moslems....
was defeated.
Posted by: trailing wife || 08/21/2018 00:00 || Comments || Link || E-Mail|| [6469 views] Top|| File under: Govt of Iraq
Israel-Palestine-Jordan
Hamas: We Won't Disarm As Part Of Any Truce With Israel
[Jpost]

Hamas, the well-beloved offspring of the Moslem Brotherhood,

said on Monday that it will not lay down its weapons or "pay any political price" as part of any cease-fire agreement with Israel.

"We benefit from the truce," senior Hamas official Mahmoud Warty Nose al-Zahhar

...a co-founder of Hamas and a member of the Hamas leadership. Since 2006, Warty Nose has served as foreign minister in the government of Ismail Haniyeh. He is considered one of the more stubborn hard-liners and has no objection to kissing the Persian foot to keep the money flowing. Warty Nose's son, a member of the Qassam Brigades, was killed in an Israeli raid in early 2008. Another one was disposed of when the IDF bombed his house in 2003...
was quoted as telling the online newspaper al-Khaleej Online. "Our weapons will remain in our hands and there are no conditions regarding Hamas's right to [continue] the resistance. The truce does not require a political price [from Hamas] and it is not part of the deal of the century."

The "deal of the century" refers to US President Donald Trump


...New York real estate developer, described by Dems as illiterate, racist, misogynistic, and what ever other unpleasant descriptions they can think of, elected by the rest of us as 45th President of the United States...


's yet-to-be-announced plan for peace in the Middle East.
Posted by: trailing wife || 08/21/2018 02:13 || Comments || Link || E-Mail|| [6482 views] Top|| File under: Hamas
Hizbullah Denies Having 'Secret Prisons' in Dahiyeh
[AnNahar]
Hizbullah
...Party of God, a Leb militia inspired, founded, funded and directed by Iran. Hizbullah refers to itself as The Resistance and purports to defend Leb against Israel, with whom it has started and lost one disastrous war to date, though it did claim victory...
has denied reports accusing it of running "secret prisons" in its stronghold in Beirut's southern suburbs.

"Certainly Hizbullah does not have any prisons," al-Jadeed television quoted Hizbullah's media department as saying.

"Those who wish can go in person to inspect the commercial institutions and other places" which have been described as sites for Hizbullah's alleged prisons, the department added.

"This is part of a campaign that targets Hizbullah every now and then, especially on social networking websites before reaching media outlets," Hizbullah's media department went on to say.

The rebuttal comes after the young man Ali Mazloum, who identified himself on Facebook as the son of "Hizbullah martyr leader Hussein Mazloum", posted pictures of shops and other sites allegedly containing secret Hizbullah prisons.

Mazloum also announced that he had been held in one of the alleged prisons, which he described as being worse than "the prisons of the Israeli enemy."

He also claimed that "prisoners" are subjected to "beatings and torture with all the physical and psychological methods including food deprivation."

His allegations were picked up by several media outlets including Saudi-owned al-Arabiya television.
Posted by: trailing wife || 08/21/2018 02:13 || Comments || Link || E-Mail|| [6469 views] Top|| File under: Hezbollah
Hundreds of thousands more Israelis okayed to carry guns under new rules
Issue shotguns with birdshot to those Israelis living near Gaza, and the fire kite problem will quickly be ended.

[IsraelTimes] Eased restrictions, allowing IDF combat vets to carry guns even without proving need, aimed at improving response to terror attacks, minister says

More than half a million Israelis have become eligible to receive gun permits under a major reform of the country's firearms rules, with the stated goal of improving the immediate response to terror attacks.

Under the new rules, which went into effect immediately upon being announced Monday, hundreds of thousands of veterans of the IDF's infantry units will be eligible for gun permits, along with

coppers

who received the equivalent training.

Additionally, army officers ranked first lieutenant or higher, as well as non-commissioned officers ranked first sergeant or higher, who carried a weapon during their military service will no longer be required to return their guns and permits when they are discharged from reserve service, and will be allowed to ask to keep carrying them.

Volunteers in certain police units and in medical organizations Magen David Adom, ZAKA and Hatzalah will also be eligible to receive permits.

The reform was unveiled by Public Security Minister Gilad Erdan, who has pushed for allowing more Israelis to arm themselves as a response to terror attacks.

Under the old rules, Israelis had to prove a need for the firearms, such as living or working in an area considered dangerous, and undergo regular testing and training.

Under the loosened directives, individuals who have been in continuous possession of a firearm permit for 10 years will now be allowed to keep the permit indefinitely, without undergoing periodic tests to prove they still match the requirements.

The new policy was criticized by the leader of the left-wing opposition party Meretz.

Firearms "are a death machine whose civilian use needs to be reduced as much as possible," Tamar Zandberg said in a statement. "Instead of dealing with the tremendous amount of illegal weapons on the streets endangering human lives, they are simply increasing the number of gun permits."

However,


a lie repeated often enough remains a lie...


Erdan's office said the new regulations "significantly upgrade" the training process undergone by permit applicants and holders.

"Qualified citizens carrying firearms in public contribute to the sense of security, are an important line of defense from 'lone-wolf' attacks and thus strengthen public security," Erdan said.

Many Paleostinians have in recent years adopted the "lone-wolf" tactic of carrying out stabbing, car-ramming or shooting attacks against Israelis without the support or operational backing of any terror group. Thousands of such attacks, attempted attacks or planned attacks have been recorded by Israeli authorities since 2016.

"Many citizens have saved lives during terror attacks, and in the era of 'lone-wolf' attacks, the more qualified gun-carrying citizens there are ‐ the better the chance to thwart terror attacks without casualties and reduce the number of casualties," Erdan said in a statement.
Posted by: trailing wife || 08/21/2018 00:08 || Comments || Link || E-Mail|| [6462 views] Top|| File under:
Syria-Lebanon-Iran
Israel mocks Iran's 'indigenous' fighter jet as copy of obsolete F-5
[IsraelTimes] Iranian media praises Kowsar's 'advanced avionics'; defense minister says it is an answer to threats from Israel, US.

Iran unveiled the fighter jet at a defense show in Tehran on Tuesday, calling the Kowsar a "fourth-generation" fighter, with "advanced avionics" and multi-purpose radar, the Iranian news agency Tasnim said, adding that it was "100-percent indigenously made."

But analysts quickly noted similarities between the plane and the F-5 fighter jet, made by Northrop-Grumman in the 1950s.

The F-5 was sold to Iran in the 1960s and first entered operation in the Iranian Imperial Air Force in 1965. In the West the F-5 line of jets is largely used for training purposes.

Iran has already used the F-5 platform ‐ and, some observers suggest, actual parts from its aging fleet of non-flying F-5s ‐ to develop its newer jets.

The Saeqeh, first flown in 2004, was one such plane.

The suspicions follow the much-derided unveiling in 2013 of an apparently fake previous "first" domestic fighter jet, the Qaher F-313, which was determined by numerous Western experts to have been a plastic model of a plane too small to fly.

State TV said the Kowsar had already been through successful testing and showed it waiting on a runway for its first public display flight, though live footage of the flight stopped before the plane took off.
Posted by: trailing wife || 08/21/2018 12:40 || Comments || Link || E-Mail|| [6501 views] Top|| File under: Govt of Iran
France's Total Officially Leaves Iran as Minister Says Country's Oil Facilities Worn Out
[Asharq Al-Awsat]
French energy giant Total has officially quit its multi-billion-dollar gas project in Iran, Oil Minister Bijan Namdar Zanganeh said on Monday, following fresh US sanctions.

"Total has officially left the agreement for the development of phase 11 of South Pars (gas field). It has been more than two months that it announced that it would leave the contract," he told parliament's news agency ICANA.

The United States said in May that it was abandoning the 2015 nuclear deal and reimposing sanctions on Iran in two phases in August and November.

The second phase will target Iran's oil industry.

The other parties to the nuclear deal -- Britain, France, Germany, China and Russia -- have vowed to stay in the accord but their companies risk huge penalties if they keep doing business in Iran.

Total had already said it would be impossible to remain in Iran unless it received a specific waiver from Washington, which was not granted.

Total signed up in July 2017 for the $4.8 billion (4.1 billion euro) project to develop the field off Iran's southern coast, as the lead partner alongside the state-owned China National Petroleum Corporation (CNPC) and Iran's Petropars.

It was due to make an initial $1 billion investment, but the company said in May that it had spent less than 40 million euros on the project to date, as uncertainty over US actions mounted.

Total would have been highly vulnerable to US penalties for remaining in Iran.

The company has $10 billion of capital employed in its US assets, and US banks are involved in 90 percent of its financing operations, Total said in May.

It remains unclear whether CNPC will take over Total's stake in the project.

A previous contract for CNPC to develop the field at South Pars was suspended in 2011 after it failed to make progress.

The urgent need for investment to upgrade Iran's dilapidated energy infrastructure was a key motivator behind its decision to join the 2015 nuclear deal.

Zanganeh appeared in parliament on Monday to answer questions on safety concerns following a number of recent fires at refineries.

"A big part of the oil industry has been worn out and the necessary renovation has not taken place," he told parliament, according to the official IRNA news agency.

He said there were 10 cases per day of tubes perforating in Iran's southern facilities, and that some refineries were as much as 80 years old, "whereas the useful life of an industrial unit is 30 years".

"We have no resources for renovating them," he added.

Posted by: 3dc || 08/21/2018 00:00 || Comments || Link || E-Mail|| [6489 views] Top|| File under: Govt of Iran
Who's in the News
29
[untagged]
4
Hamas
3
Govt of Iran
3
Sublime Porte
2
Taliban
2
Hezbollah
2
Commies
2
Islamic State
1
Human Trafficking
1
Ansar Bayt al-Maqdis (IS)
1
Govt of Iraq
1
Muslim Brotherhood
Bookmark
E-Mail Me
The Classics
The O Club
Rantburg Store
The Bloids
The Never-ending Story
Thugburg
Gulf War I
The Way We Were
Bio
Merry-Go-Blog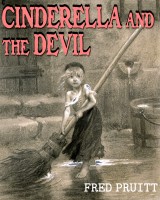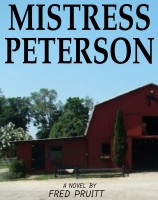 On Sale now!


A multi-volume chronology and reference guide set detailing three years of the Mexican Drug War between 2010 and 2012.

Rantburg.com and borderlandbeat.com correspondent and author Chris Covert presents his first non-fiction work detailing the drug and gang related violence in Mexico.

Chris gives us Mexican press dispatches of drug and gang war violence over three years, presented in a multi volume set intended to chronicle the death, violence and mayhem which has dominated Mexico for six years.
Click here for more information


Meet the Mods
In no particular order...


Steve White
Seafarious
Pappy
lotp
Scooter McGruder
john frum
tu3031
badanov
sherry
ryuge
GolfBravoUSMC
Bright Pebbles
trailing wife
Gloria
Fred
Besoeker
Glenmore
Frank G
3dc
Skidmark
Alaska Paul



Better than the average link...



Rantburg was assembled from recycled algorithms in the United States of America. No trees were destroyed in the production of this weblog. We did hurt some, though. Sorry.
35.172.111.71

Help keep the Burg running! Paypal: