-Signs, Portents, and the Weather-
Toxic dust from 9/11 linked to almost 10,000 cancer cases
[ENGLISH.ALARABIYA.NET] A total of 9,795 people were diagnosed with cancer over the past 17 years due to breathing in fire smoke and toxic dust in the 9/11 attacks, of which 420 died, according to officials at the World Trade Center Health Program speaking to the New York Post on Saturday.

The 2001 attacks had resulted in the immediate death of 2,973, but the newspaper highlighted the deadly effects of the attack which lingered for several years after.


The people who fell ill with cancer after the attack were residents of Manhattan or those who worked in the area. Some of them were firefighters,

coppers

or rescuers.

Illnesses were a result of the toxic dust inhaled that included jet fuel, asbestos, cement and glass shards.

More than 1,700 people died as a result breathing the toxic dust, including 420 specifically from cancer, according to the study.

According to the newspaper, rescue and recovery workers have significantly higher rates of thyroid cancer and skin melanoma and face a higher risk of bladder cancer.

"Non-responders have had significantly higher rates of breast cancer and non-Hodgkin's lymphoma," the Post added.

The WTC Health Program provides medical benefits to specific groups of individuals affected by the 9/11 attacks.


Posted by: Fred || 08/14/2018 00:00 || Comments || Link || E-Mail|| [148 views] Top|| File under: al-Qaeda
Radioactive sheep bolster nuclear weapon test claim against Israel, researchers say
[FoxNews] Newly discovered data from radioactive sheep provides strong evidence
that a mysterious "double flash" detected almost 39 years ago near a remote island group was a nuclear explosion.

Ever since the flash was observed by a U.S. "Vela" satellite orbiting above Earth in September 1979, there's been speculation that it was produced from a nuclear weapon test by Israel.
International researchers in the journal Science & Global Security analyzed previously unpublished results of radiation testing at a U.S. lab of thyroid organs from sheep in southeastern Australia in order to make their determination.

The flash was located in the area of Marion and Prince Edward islands, which are in the South Indian Ocean about halfway between Africa and Antarctica.

"A new publication sheds further light on the Vela Incident of 1979," said Professor Nick Wilson, of Otago University at Wellington, who highlighted the findings but was not involved with the study itself. "[The research] adds to the evidence base that this was an illegal nuclear weapons test,


...adds to the evidence...

very likely
to have been conducted by Israel with assistance from the apartheid regime in South Africa."

Wilson, an epidemiologist and member of the Australia-based Medical Association for the Prevention of War, said the test would have violated the Limited Test Ban Treaty signed in 1963


Israel has not ratified the thing, and is therefore not bound by it, according to Wikipedia. She does not stand alone in this — China, Egypt, Iran, Israel and the United States have signed but not ratified the Treaty; India, North Korea and Pakistan have not signed it — which means the entire treaty is not in force anywhere.

and urged the United Nations to mount a full inquiry.

The researchers conclude that iodine-131, which is an unstable radioactive form of the element iodine found in the thyroids of some Australian sheep, "would be consistent with them having grazed in the path of a potential radioactive fallout plume from a [September 22, 1979] low-yield nuclear test in the Southern Indian Ocean."

Thyroid samples from sheep killed in Melbourne were regularly sent to the U.S. for testing—monthly in 1979 but also in the 1950s and 1980s, researchers say.

According to a report in the New Zealand Herald, the sheep had been grazing in an area hit by rain four days after the flash incident was observed, which would have been in the downwind path from the suspected explosion site.

Researcher also said the detection of a "hydroacoustic signal" from underwater listening devices at the time is another piece of evidence pointing to a nuclear test.

Israel, which has neither confirmed nor denied the existence of a nuclear program, dismissed the claim that it was responsible for the 1979 incident.

Israel's Ambassador to New Zealand, Itzhak Gerberg, told the Herald, when asked if Israel was responsible for the explosion: "Simply a ridiculous assumption that does not hold water."

However, the country's former Knesset Speaker, Avrum Burg, told a conference in 2013 that "Israel has nuclear and chemical weapons" and called for public discussion.

Commenting on the findings, U.S. nuclear weapons expert Leonard Weiss of Stanford University said in the online Bulletin of the Atomic Scientists that the "important" new evidence "removes virtually all doubt"


...virtually does not prove Israel dunnit, guys...

that the flash was a small-yield nuclear explosion.

Weiss added that there was "growing circumstantial evidence" that it was conducted by Israel.


Or possibly not Israel, circumstantial evidence being so very dreadfully circumstantial.

"Israel was the only country that had the technical ability and policy motivation to carry out such a clandestine test," he said.


Prove it, Expert Weiss. All you people have done so far is claim a thing appears to have happened, and use a good deal of handwavium to support your contention that therefore it was Israel.
Posted by: Skidmark || 08/14/2018 00:00 || Comments || Link || E-Mail|| [390 views] Top|| File under:
Afghanistan
Ghani orders deployment of further reinforcements amid standoff in Ghazni city
[Khaama (Afghanistan)] President Mohammad Ashraf Ghani has ordered the deployment of further reinforcements in Ghazni amid ongoing sporadic clashes in Ghazni city.

"Tonight I chaired the Commander in Chief's emergency meeting to take stock of the situation in Ghazni Province. In the meeting I spoke with the Provincial Governor, Commander of 203rd Thunder Corps, and Provincial Police and NDS Chiefs," President Ghani said late on Sunday night.

He said the mentioned officials briefed me about the developing military and humanitarian situation in the city and the province.

According to President Ghani, after detailed review of the reports, the meeting decided that in order to consolidate operational gains, further reinforcements should be dispatched to the province on urgent basis.

This comesa as the Afghan Army Chief of Staff Gen. Sharif Yaftali told reporters on Sunday that the situation would change in Ghazni over the next two days and the Highway#1 will be reopened for the traffic and people.

He said the main reason behind the slowdown in clearance operations and elimination of the terrorists is to prevent the civilian casualties and harm to the public welfare compounds.

Gen. Yaftali further added that the militants did not have the capability to launch a major attack on Ghazni city but the recent attack was carried out with the support of the militants from Helmand, Zabul, Paktia, and Paktika provinces.


Update at 8:00 a.m. EDT from the Washington Times, with analysis from Bill Roggio of Long War Journal:

Taliban blindsides U.S. forces with surprise Afghan offensive

The Taliban is on the verge of dramatically expanding its control over southern and eastern Afghanistan in a surprise offensive that has caught Afghan and American forces off guard and thrown a vexing new wrench into the Trump administration's strategy for ending the nearly 17-year-old war there.

The Afghan Defense Ministry said Monday a Taliban assault on the city of Ghanzi — a key provincial capital linking other areas under the Islamic militant group's control just 75 miles southeast of Kabul — has killed roughly 100 Afghan security forces and some 20 civilians over the past three days.

While the Afghan forces, backed by U.S. and NATO advisors, claimed Monday night to have retained control of central Ghanzi, local reports indicated Taliban fighters still held pockets of the city and had simultaneously swept in and taken over most of the surrounding province's rural areas.
Posted by: Fred || 08/14/2018 00:00 || Comments || Link || E-Mail|| [145 views] Top|| File under: Taliban
Africa North
Egypt court sentences 3 to death in Ansar Al-Sharia case
[AlAhram] An Egyptian criminal court issued on Sunday death sentences against three defendants who were convicted on terrorism-related charges in the 2014 case known in the media as the Ansar al-Sharia


...a Salafist militia which claims it is not part of al-Qaeda, even though it works about the same and for the same ends. There are groups of the same name in Libyaand Yemen, with the Libyan versions currently most active. Tunisia's Shabaab al-Tawhid started out an Ansar al-Sharia and changed its name in early 2014. It still uses the old name now and then, probably because the stationery's not all used up and the web site hasn't expired yet...


case.
The court has transferred the verdicts to the country's grand mufti for a legally required but non-binding consultation.

Sunday's sentence comes nearly four years after the 23 defendants in the case were referred to criminal court.

In 2014, the defendants were charged with establishing and running the Ansar al-Sharia terrorist group, attacking police and army personnel and institutions, as well as targeting governmental facilities and Christians and their places of worship.

The court set 14 October for issuing a final verdict for all 23 defendants in the case.

A final verdict can be still appealed.
Posted by: trailing wife || 08/14/2018 00:00 || Comments || Link || E-Mail|| [104 views] Top|| File under: Ansar al-Sharia
Egypt voices concern over Red Sea security after Houthi attack
[ENGLISH.ALARABIYA.NET] Egypt's president said on Monday Cairo was deeply concerned about security in the Red Sea following an attack by Yemen's Houthis on two oil tankers that forced Soddy Arabia


...a kingdom taking up the bulk of the Arabian peninsula. Its primary economic activity involves exporting oil and soaking Islamic rubes on the annual hajj pilgrimage. The country supports a large number of princes in whatcha might call princely splendor. When the oil runs out the rest of the world is going to kick sand in the Soddy national face...


to suspend crude shipments temporarily through the strait of Bab al-Mandab.

Speaking at a joint

presser

with his Yemeni counterpart, President Abdel Fattah al-Sissi also said Cairo was committed to helping Yemen

...an area of the Arabian Peninsula sometimes mistaken for a country. It is populated by more antagonistic tribes and factions than you can keep track of. Except for a tiny handfull of Jews everthing there is very Islamic...
regain its security after more than three years of war.

"We categorically reject that Yemen would become a foothold for the influence of non-Arab forces, or a platform for security and stability threats against the brotherly Arab countries or freedom of navigation in the Red Sea and Bab al-Mandab Strait," Sisi said, speaking alongside President Abdrabbuh Mansur Hadi.

Last month, Saudi Arabia temporarily halted oil shipments through Bab al-Mandab citing security concerns after Iran-aligned Yemen's Houthis attacked two oil tankers in the Red Sea near the strait with missiles, damaging one vessel.

Although Saudi Arabia resumed oil shipments through the strait several days later, the incident has highlighted the volatility of the situation in the area, and the Houthi
...a Zaidi Shia insurgent group operating in Yemen. They have also been referred to as the Believing Youth. Hussein Badreddin al-Houthi is said to be the spiritual leader of the group and most of the military leaders are his relatives. The Yemeni government has accused the Houthis of having ties to the Iranian government, which wouldn't suprise most of us. The group has managed to gain control over all of Saada Governorate and parts of Amran, Al Jawf and Hajjah Governorates. Its slogan is God is Great, Death to America™, Death to Israel, a curse on the Jews ...
danger looming over the country.

Yemen lies along the southern end of the Red Sea, one of the most important trade routes in the world for oil tankers. The tankers pass near Yemen's shores while heading from the Middle East through the Suez Canal to Europe.

Speaking after talks with Hadi in Cairo, Sisi said Egypt supported the internationally-recognized Yemeni government and was committed to helping it restore stability to the country.


Posted by: Fred || 08/14/2018 00:00 || Comments || Link || E-Mail|| [167 views] Top|| File under: Houthis
Europe
Aid group: Ships not willing to save Mediterranean migrants
The voters' voice has been heard — elections have consequences.

[IsraelTimes] Moslem colonists Migrants in distress at sea tell their rescuers that several ships passed them by without offering assistance, a European aid group said Sunday while seeking safe harbor for a rescue vessel with 141 migrants colonists aboard.

SOS Mediterranee says that due to the recent refusal of

Italia

and Malta to let rescue vessels carrying migrants colonists dock, ships might be now unwilling to do rescues "due to the high risk of being stranded and denied a place of safety."

On Friday the group's chartered ship Aquarius, which it operates in partnership with Doctors Without Borders, rescued 141 people in waters off Libya. Of these, 25 were found adrift on a small wooden boat that had no motor and was believed to have been at sea for about 35 hours, the group said. The other 116 people, including 67 unaccompanied minors, were rescued later that day, it said.

Nearly three-quarters of those rescued originate from Somalia and Eritrea


....economic migrants, then, not urgently seeking asylum at all...

...is run by the People's Front for Democracy and Justice (PFDJ), with about the amounts of democracy and justice you'd expect from a party with that name. National elections have been periodically scheduled and cancelled; none have ever been held in the country. The president, Isaias Afewerki, has been in office since independence in 1993 and will probably die there of old age...


. Many migrants colonists recounted how they were "held in inhumane conditions in Libya," where human traffickers are based, the aid group aid.

It added that Libya's rescue coordination authorities wouldn't provide the Aquarius with "a place of safety" and asked it to request safe harbor from another country's authorities.
Posted by: trailing wife || 08/14/2018 00:00 || Comments || Link || E-Mail|| [249 views] Top|| File under: Moslem Colonists
Iraq
Iraq to respect dollar ban but not all US sanctions on Iran, PM says
[ENGLISH.ALARABIYA.NET] Iraqi Prime Minister Haider al-Abadi stepped back from his commitment to abide by new US sanctions on Iran on Monday, saying his government would only respect the dollar ban in transactions with Iran.

"I did not say we abide by the sanctions, I said we abide by not using dollars in transactions. We have no other choice," Abadi told a news conference in Baghdad.

Last week he said Iraq disagreed with the US sanctions on Iran but would abide by them to safeguard its own interests, triggering criticisms from Iran-allied Iraqi politicians and in Tehran.

The United States and Iran, increasingly at odds, are Iraq's two biggest allies and the sanctions put Abadi's outgoing government in a difficult position.

The sanctions target Iran's trade in gold and other precious metals, its purchases of US dollars and its car industry.

Asked if Baghdad would stop imports of commodities, appliances and equipment by government companies from Iran he said the matter was still being reviewed.

"We honestly have not made any decision regarding this issue until now."


Posted by: Fred || 08/14/2018 00:00 || Comments || Link || E-Mail|| [117 views] Top|| File under: Govt of Iraq
Iraq will not abide by US sanctions against Iran: Abadi
[PRESSTV] Iraqi Prime Minister Haider al-Abadi says his government will only refrain from using the dollar in transactions with Iran without complying with the full scope of US sanctions against the Islamic Theocratic Republic.

"Our commitment in the Iran issue is to not use the dollar currency in transaction, not abiding by the US sanctions," state television


... and if you can't believe state television who can you believe?


quoted the premier as telling a news conference in Baghdad on Monday.
US President Donald Trump


...New York real estate developer, described by Dems as illiterate, racist, misogynistic, and what ever other unpleasant descriptions they can think of, elected by the rest of us as 45th President of the United States...


announced on May 8 that Washington was walking away from the nuclear agreement, officially known as the Joint Comprehensive Plan of Action (JCPOA), which was reached between Iran and the five permanent members of the UN Security Council - the US,

Britannia

,

La Belle France

, Russia and China - plus Germany in 2015.

Trump also said he would reinstate US nuclear-related sanctions on Iran and impose "the highest level" of economic bans on the Islamic Theocratic Republic.

In defiance of warnings from the European Union

...the successor to the Holy Roman Empire, only without the Hapsburgs and the nifty uniforms and the dancing...


, the JCPOA signatories and many international players, President Trump signed an executive order on August 6 re-imposing a first round of sanctions on Iran, which were lifted under the nuclear deal, to levy "maximum economic pressure" on the Islamic Theocratic Republic.


Posted by: Fred || 08/14/2018 00:00 || Comments || Link || E-Mail|| [137 views] Top|| File under: Govt of Iran
Israel-Palestine-Jordan
Where has all the flour gone? The fake humanitarian UNRWA crisis
The Center for Near East Policy Research (CFNEPR), contacted 44 nations who donate humanitarian aid to the Palestinian population in Gaza through UNRWA, the United Nations Relief and Works Agency operating in Gaza, to determine if any donor nation had cut back on its donations to the Palestinians in Gaza. 75% of the Gaza population dwells in UNRWA facilities.

With the exception of the US, which has cut back on 20% of its donations to UNRWA, every single diplomatic legation that donates to UNRWA responded emphatically that they are not cutting back one penny from aid to UNRWA.

After tabulating the responses from the diplomatic community, CFNEPR calculates that the 1.2 billion dollar UNRWA budget should be flowing like water from the donor to the five million people who benefit from UNRWA health, education and welfare programs - in Gaza, Jerusalem, Judea, Samaria, Lebanon, Jordan and Syria.

However, despite assurances of continued cash flow, UNRWA still proclaims to the media that it is bereft of resources to provide basic services. UNRWA Media Adviser Adnan Abu Hasna declared that UNRWA lacks basic food products and that the people of Gaza "have nothing to lose," adding that "we don't know yet whether school will open in the coming year...We're talking about 300,000 students who need to go to school."(1)

Why, looking at the facts, does UNRWA claim that it does not have funds for humanitarian needs?

Where has all the flour - that is, the funds for flour - gone?
Posted by: g(r)omgoru || 08/14/2018 03:44 || Comments || Link || E-Mail|| [405 views] Top|| File under:
Jordan says jihadists killed in raid were Islamic State supporters
[IsraelTimes] Interior minister says Saturday raid 'foiled other plots to carry out a series of terrorist operations' against security forces, civilians

Jordan said Monday that a terror cell targeted in a deadly weekend raid by security forces was composed of supporters of the Islamic State
...formerly ISIS or ISIL, depending on your preference. Before that al-Qaeda in Iraq, as shaped by Abu Musab Zarqawi. They're very devout, committing every atrocity they can find in the Koran and inventing a few more. They fling Allah around with every other sentence, but to hear the pols talk they're not really Moslems....
terror group and shared its

Lion of Islam

views.

Saturday's raid, during which three jihadists were killed and five nabbed
Don't shoot, coppers! I'm comin' out!
, revealed that they were preparing a series of attacks in Jordan, Interior Minister Samir Mubaideen said.

A joint unit of special forces, police and army troops raided a house in Salt, a town northwest of Amman, a day after an officer was killed and six were

maimed

in a

kaboom

in a nearby town during a music festival.

Four members of Jordan's security forces were also killed in the operation.

The suspects "were not part of an organization but followed its takfiri

...an adherent of takfir wal hijra, an offshoot of Salafism that regards everybody who doesn't agree with them as apostates who most be killed...
(Sunni

Moslem

Lion of Islam

) ideology and supported

ISIS

," Mubaideen told a news conference, using an Arabic acronym for IS.

All of them were Jordanians, he said.

"The raid also foiled other plots to carry out a series of terrorist operations against security installations and public gatherings," he said.

Speaking alongside the minister, government spokeswoman Jumana Ghneimat said "a horrific amount of explosives" was found in the jihadists' hideout.

"The explosives were primed to be used and linked to timers," she said.

The

Death Eaters

were holed up in an apartment in a four-story residential block in Salt. They blew up the apartment as security forces encircled them and exchanged heavy fire.

Medical sources said 10 people were

maimed

in the raid, including members of the security forces and residents of the building used as a hideout.

Posted by: trailing wife || 08/14/2018 00:00 || Comments || Link || E-Mail|| [101 views] Top|| File under: Islamic State
Syria-Lebanon-Iran
Iran taking back enriched uranium it sent out to Russia under nuke deal
[IsraelTimes] Energy official says re-imposed US sanctions forcing Islamic Theocratic Republic to return to nuclear fuel sources for domestic power needs

Iran on Saturday announced it was taking back another portion of the 20 percent enriched uranium stockpile it handed over to Russia as part of the nuclear deal signed in 2015 with world powers in exchange for sanctions relief.

Spokesman and vice-president of Iran's Atomic Energy Organization Behrouz Kamalvandi said the re-imposition of US sanctions following President Donald Trump


...New York real estate developer, described by Dems as illiterate, racist, misogynistic, and what ever other unpleasant descriptions they can think of, elected by the rest of us as 45th President of the United States...


's exit in May from the accord necessitated returning the uranium for domestic needs.

"If the fuel is sold to us, we do not need to produce it by ourselves," Kamalvandi said, according to the semi-official Fars news agency.

"If the nuclear deal remains alive, the other sides should sell us the fuel and if the nuclear deal dies, then we would feel unimpeded to produce the 20% fuel ourselves," he added.

Kamalvandi said Iran stopped producing 20% enriched uranium and transferred its stockpile to Russia in ten batches as per the 2015 deal. He said Russia had already returned one batch of the fuel earlier this year at Tehran's request, and a second would be returned soon.

The multi-national accord brokered by the

B.O. regime

stipulated that Iran ship out all but 300 kilograms (over 660 pounds) of its almost nine-ton stockpile of low-enriched uranium. Low-enriched uranium is suited to generate electricity but can be further enriched to arm nuclear warheads.

In May, the US announced it was abandoning the 2015 agreement and reimposing nuclear-related sanctions, threatening global companies with heavy penalties if they continue to operate in Iran.

In a bid to salvage the accord, the EU and European parties to the deal ‐

Britannia

,

La Belle France

, and Germany ‐ presented a series of economic "guarantees" to Iran last month, but they were deemed "insufficient" by Tehran.

In recent weeks, Iran has prominently displayed its centrifuges and threatened to resume enriching uranium at higher rates. At one point, Iranian President Hassan Rouhani renewed a long-standing Iranian threat to close off the Strait of Hormuz, through which a third of all oil traded by sea passes.

US sanctions that had been eased by the

B.O. regime

under the deal took effect again Tuesday, targeting US dollar financial transactions, Iran's automotive sector, and the purchase of commercial planes and metals, including gold. Even stronger sanctions targeting Iran's oil sector and central bank are to be re-imposed in early November.

Trump has offered talks on a "more comprehensive deal" but Iran has balked at negotiating under the pressure of sanctions and has instead leaned on its increasingly close ties with fellow US sanctions targets The Sick Man of Europe Turkey


...the only place on the face of the earth that misses the Ottoman Empire....


and Russia.

Iranian Foreign Minister Mohammad Javad Zarif told the conservative Tasnim news agency on Saturday there are no plans to meet with US Secretary of State Mike Pompeo or other US officials on the sidelines of the UN General Assembly in New York next month, which both Rouhani and Trump are due to attend.

"On Trump's recent proposal [of talks], our official stance was announced by the president and by us. Americans are not honest and their addiction to sanctions does not allow any negotiation to take place," Zarif told Tasnim.

It was Iran's most explicit rejection of renewed nuclear talks to date, after much speculation that economic pressure would force its leaders back to the table with Washington or at least to engage in backroom discussions in New York.
Posted by: trailing wife || 08/14/2018 00:00 || Comments || Link || E-Mail|| [182 views] Top|| File under: Govt of Iran
Khamenei: No negotiations with cheating, bullying US
[PRESSTV] Fearless Leader of the Islamic Revolution


...Iran's doddering head theocrat...


Ayatollah Seyyed Ali Khamenei


...the successor to Ayatollah Ruhollah Khomeini and the actual dictator of Iran...


says the Islamic Theocratic Republic will not enter into new negotiations with the United States due to cheating and bullying nature of its government.

Speaking in a meeting with a large group of Iranian people in Tehran on Monday, Ayatollah Khamenei dismissed talks with the US after President Trump called for direct negotiations with Tehran, saying Washington is only after concessions.

In a clear reference to US President Donald Trump


...New York real estate developer, described by Dems as illiterate, racist, misogynistic, and what ever other unpleasant descriptions they can think of, elected by the rest of us as 45th President of the United States...


's withdrawal from a landmark nuclear deal with Iran, called the Joint Comprehensive Plan of Action (JCPOA), the Leader said, "Why should we sit for negotiations with a bullying [and] cheating regime, which negotiates like this?"

Trump pulled the US out of the Iran nuclear agreement in May, and said that he plans to reinstate US nuclear sanctions on Iran and impose "the highest level" of economic bans on the Islamic Theocratic Republic.

Under the deal, Iran undertook to put limits on its nuclear program in exchange for the removal of nuclear-related sanctions imposed against Tehran.

Elaborating on Trump's offer of direct talks with Iranian officials, Ayatollah Khamenei said, "Of course, they act upon a threadbare and worthless political game in this regard; one of them says [they want negotiations with Iran] without any preconditions, the other one sets preconditions."

"Unlike what some people may think in the country, Americans' request for negotiations is nothing new and has been repeated many times during the past 40 years, but has been met with Iran's negative answer. Even then American president, Reagan, who was more powerful than the current ones, in the famous case of McFarlane, sent him secretly to Tehran for negotiations, but he returned without any results 24 hours later."

"They have a special formula for negotiations, which must be understood and then this question must be answered that will any wise person enter into negotiations according to this formula?" Ayatollah Khamenei noted.

Posted by: Fred || 08/14/2018 00:00 || Comments || Link || E-Mail|| [206 views] Top|| File under: Govt of Iran
Terror Networks
UN report: Up to 30,000 Islamic State members in Syria, Iraq
See also the Iran Press TV take here.

[IsraelTimes] al-Qaeda's leaders in Iran are working with Ayman al-Zawahri and 'have grown more prominent'; Islamic State transforming from 'proto-state' to covert terrorist network

The Islamic State
...formerly ISIS or ISIL, depending on your preference. Before that al-Qaeda in Iraq, as shaped by Abu Musab Zarqawi. They're very devout, committing every atrocity they can find in the Koran and inventing a few more. They fling Allah around with every other sentence, but to hear the pols talk they're not really Moslems....


murderous Moslem

group has up to 30,000 members roughly equally distributed between Syria and Iraq and its global network poses a rising threat ‐ as does al-Qaeda, which is much stronger in places, a United Nations
Continued on Page 49
Posted by: trailing wife || 08/14/2018 00:00 || Comments || Link || E-Mail|| [191 views] Top|| File under: Islamic State
20,000-30,000 Daesh terrorists remain in Iraq, Syria: UN report
See also the Times of Israel take here.

[PRESSTV] A report published by the United Nations


...a formerly good idea gone bad...


says thousands of

ISIS

turbans

have maintained presence in Iraq and Syria despite the Takfiri

...an adherent of takfir wal hijra, an offshoot of Salafism that regards everybody who doesn't agree with them as apostates who must be killed...
group's defeat and a halt in the flow of foreign bandidos

faceless myrmidons

joining its ranks.

The report by UN sanctions monitors revealed on Monday that the total

ISIS

membership in Iraq and Syria was "between 20,000 and 30,000 individuals, roughly equally distributed between the two countries."

The report also estimated that between 3,000 and 4,000

ISIS

turbans

were based in Libya, while some of the key operatives in the Takfiri outfit were being relocated to Afghanistan.



ISIS

once controlled large swathes of territory in Iraq and Syria, but was driven out of its two strongholds ‐ djinn-infested Mosul
... the home of a particularly ferocious and hairy djinn...
and Raqqah ‐ last year.



ISIS

"is still able to mount attacks inside Syrian territory. It does not fully control any territory in Iraq, but it remains active through sleeper cells" of agents hiding out in the desert and elsewhere, according to the report.

The sanctions monitoring team also said the flow of foreign bandidos

faceless myrmidons

toward the terrorist group "has essentially come to a halt," citing lack of finances.


Posted by: Fred || 08/14/2018 00:00 || Comments || Link || E-Mail|| [143 views] Top|| File under: Islamic State
Who's in the News
34
[untagged]
9
Islamic State
5
Govt of Iran
3
Moslem Colonists
3
Houthis
3
Taliban
2
Sublime Porte
2
Commies
1
Govt of Pakistan
1
Govt of Qatar (MB)
1
Hamas
1
Jamaat-ul-Mujahideen Bangladesh (IS)
1
Muslim Brotherhood
1
Thai Insurgency
1
al-Qaeda
1
Ansar al-Sharia
1
Ansar Bayt al-Maqdis (IS)
1
Antifa
1
Arab Spring
1
Bangsamoro Islamic Freedom Fighters
1
Govt of Iraq
Bookmark
E-Mail Me
The Classics
The O Club
Rantburg Store
The Bloids
The Never-ending Story
Thugburg
Gulf War I
The Way We Were
Bio
Merry-Go-Blog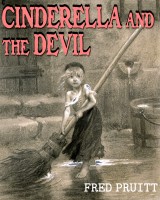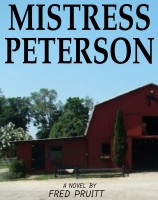 On Sale now!


A multi-volume chronology and reference guide set detailing three years of the Mexican Drug War between 2010 and 2012.

Rantburg.com and borderlandbeat.com correspondent and author Chris Covert presents his first non-fiction work detailing the drug and gang related violence in Mexico.

Chris gives us Mexican press dispatches of drug and gang war violence over three years, presented in a multi volume set intended to chronicle the death, violence and mayhem which has dominated Mexico for six years.
Click here for more information


Meet the Mods
In no particular order...


Steve White
Seafarious
Pappy
lotp
Scooter McGruder
john frum
tu3031
badanov
sherry
ryuge
GolfBravoUSMC
Bright Pebbles
trailing wife
Gloria
Fred
Besoeker
Glenmore
Frank G
3dc
Skidmark
Alaska Paul



Better than the average link...



Rantburg was assembled from recycled algorithms in the United States of America. No trees were destroyed in the production of this weblog. We did hurt some, though. Sorry.
184.72.102.217