Arabia
Arab Coalition: We are committed to war against al-Qaeda, ISIS and Houthis
[ENGLISH.ALARABIYA.NET] Colonel Turki AlMalki, the Official Spokesman of the Coalition to Restore Legitimacy in Yemen, stated that the Coalition is waging a war against terrorist groups in Yemen

...an area of the Arabian Peninsula sometimes mistaken for a country. It is populated by more antagonistic tribes and factions than you can keep track of. Except for a tiny handfull of Jews everthing there is very Islamic...
such as AQAP, ISIS and the Iranian-Houthi
...a Zaidi Shia insurgent group operating in Yemen. They have also been referred to as the Believing Youth. Hussein Badreddin al-Houthi is said to be the spiritual leader of the group and most of the military leaders are his relatives. The Yemeni government has accused the Houthis of having ties to the Iranian government, which wouldn't suprise most of us. The group has managed to gain control over all of Saada Governorate and parts of Amran, Al Jawf and Hajjah Governorates. Its slogan is God is Great, Death to America™, Death to Israel, a curse on the Jews ...
militia, which share a common

turban

ideology.

"The Coalition has and will continue to carry out joint operations with brotherly and friendly nations to dismantle the capabilities of said groups through air, naval and joint special forces operations under the international cooperative efforts to eradicate terrorism and sustain International Security." he said.

"We have followed what AP posted entitled "AP investigation: Yemen war binds US, allies, al-Qaeda". What was stated in this article whether it was stories or conclusions, is unfounded and expressed the personal opinion of the author as there were no tangible evidence nor convincing arguments. The writer should have followed the professional ethics of journalism and fact-checked such information before publication through communicating with the Joint Forces Command of the Coalition, and verifying the Coalition's efforts in combating terrorism, the Coalition would have provided detailed information in this regard. All channels of communication with members of the media are open," he added.

Col. AlMalki concluded that the Coalition will continue its efforts and operations to combat terrorist groups in Yemen under international efforts to eradicate terrorism all around the world, "and its cooperation with brotherly and friendly nations through intelligence-sharing and Joint operations to combat AQAP, ISIS and the terrorist Iranian-Houthi militia."


Posted by: Fred || 08/09/2018 00:00 || Comments || Link || E-Mail|| [6462 views] Top|| File under: Govt of Saudi Arabia
Europe
Syrian family receives 5239 Euros in benefits every month in Germany
h/t Gates of Vienna


[VoiceofEurope] The footage, taped earlier this year, was filmed in the Mohamed family's beautifully renovated, 220 square meter, flat in downtown Leipzig.

Every month the German taxpayer pays their rent of 1220 Euros (heating included). Besides which the family and their 11 children receive around 4,000 Euros on which to live.

The father of the family worked as a postal and newspaper delivery man for nine months but failed at both jobs due to his poor German skills, in his opinion.

The Mohameds have now received permission to stay in Germany until 2020. The state will provide them their 5239 Euros per month for the duration.


IMO, Israel should translate the story into Arabic, print it on leaflets, drop tens of thousands over Gaza
Posted by: g(r)omgoru || 08/09/2018 02:25 || Comments || Link || E-Mail|| [6470 views] Top|| File under: Moslem Colonists
Germany Inks Deal with Spain to Return Registered Migrants
[AnNahar] Berlin has concluded a deal with Madrid for Spain to take back migrants colonists who had been registered by Spanish authorities, a German interior ministry spokeswoman said Wednesday, as Germany seeks to curb new arrivals.

Under the accord, which will enter in to force on Saturday August 11, the migrants colonists "could be sent back to Spain within 48 hours," said interior ministry spokeswoman Eleonore Petermann, adding that Madrid did not lay down any condition in exchange.

The deal is part of a series of bilateral agreements that Germany is seeking with EU partners, after a broader accord for the bloc proved elusive.

Chancellor Angela Merkel

...chancellor of Germany and the impetus behind Germany's remarkably ill-starred immigration program. Merkel used to be referred to by Germans as Mom. Now they make faces at her for inundating the country with Moslems ..
has been under pressure to reduce the number of new arrivals after a record influx of a million asylum seekers between 2015 and 2016 unsettled Germany.

Besides Spain, Greece -- another key arrival country for migrants colonists who had undertaken the perilous sea journey crossing the Mediterranean -- has also in principle agreed to such a deal, Berlin said in June.



Italia

's new right-wing government has been more reluctant, as it is putting its focus on boosting controls at the EU's external borders.

Discussions with both Athens and Rome are "not over," said Petermann.

But Interior Minister Horst Seehofer had said in an interview published Sunday that talks with his Italian and Greek colleagues were ongoing "in a good atmosphere."
Posted by: trailing wife || 08/09/2018 00:00 || Comments || Link || E-Mail|| [6464 views] Top|| File under: Moslem Colonists
Fifth Column
Sickos busted for abusing kids at compound linked to controversial imam
[NYPost] The five people arrested for child abuse in New Mexico after they were found living with 11 children in "Third World" conditions are related to a controversial Muslim faith leader in Brooklyn who has been linked to the 1993 World Trade Center bombings.

Siraj Wahhaj, 40; Lucas Morton, 40; Jany Leveille, 35; Hujrah Wahhaj, 38; and Subhanah Wahhaj, 35, were arrested and charged with 11 counts of felony child abuse for keeping the kids, ages 1 to 15, in squalid conditions at a compound made of garbage in the New Mexico desert.

Siraj Wahhaj is also accused of kidnapping his 3-year-old son Abdul-Ghani Wahhaj from Georgia in December.

The child, who reportedly suffers from seizures and other health issues, was not among the kids rescued.
[kid was found dead]
The imam has a checkered past.

Prosecutors named the elder Siraj Wahhaj ‐ born Jeffrey Kearse ‐ as an unindicted co-conspirator in the 1993 World Trade Center bombing. He also was a character witness in the trial of convicted terror plotter Sheik Omar Abdel Rahman.


There is a lot going on with that group that is slowly being made public.


Wahhaj's father, also named Siraj, is a controversial cleric with close ties to Muslim rights groups like the Islamic Circle of North American, the Muslim American Society and the Center for American Islamic Relations. The elder Wahhaj was also an unindicted co-conspirator in the 1993 World Trade Center bombing case. He was a character witness for Omar Abdel Rahman, the so-called "Blind Sheikh."
Siraj Wahhaj Sr was an unindicted co-conspirator in the 93 World Trade Center bombings. He is also Linda Sarsour's mentor.
Posted by: Mad Eye Bluetooth1234 || 08/09/2018 00:00 || Comments || Link || E-Mail|| [6487 views] Top|| File under: Muslim Brotherhood
India-Pakistan
Opposition leaders sans Shahbaz Sharif lead protest against 'rigging' in Islamabad
Looks like The Resistance™ is gathering there too.


[DAWN] Opposition parties held a protest demonstration outside the Election Commission of Pakistain (ECP) in Islamabad on Wednesday against alleged rigging in the July 25 general elections. PML-N President Shahbaz Sharif

...Pak dynastic politician, brother of PM Nawaz Sharif, chief minister of Punjab...
, however, was not in attendance.

The PML-N president could not fly to Islamabad from Lahore due to bad weather, said party spokesperson Marriyum Aurangzeb.

The decision to hold the protest was made by the newly formed 11-party grand opposition alliance, named 'Pakistain Alliance for Free and Fair Elections', at a multi-party conference held in Islamabad on Friday.

Apart from the Pakistain Peoples Party (PPP) and the Pakistain

Moslem

League-Nawaz (PML-N), the opposition alliance comprises Awami National Party


founded by Abdul Wali Khan in 1986. Part of the PPP-led cabinet 2008-13. The ANP is considered left wing, advocating for secularism, democratic socialism, public sector government, and economic egalitarianism....


(ANP), Qaumi Watan Party (QWP), Pakhtunkhwa Milli Awami Party (PkMAP), National Party (NP) and Muttahida Majlis-e-Amal (MMA).


Maulana Fazlur Rehman
Deobandi holy man, known as Mullah Diesel during the war against the Soviets, his sympathies for the Taliban have never been tempered by honesty ...
, chief of his own faction of the Jamaat Ulema-e-Islam


...a Pak religious party. It is usually part of the govt, never part of the solution...


and president of the MMA, who arrived after the protest had been going on for a few hours, said: "The only reason why all political parties have joined hands today is because the ECP failed to conduct free and fair elections."

Leaders of the PML-N, according to reports, refused to address the gathering when they were invited to do so.

PPP's Sherry Rehman, Khursheed Shah and Farhatullah Babar, former prime minister Yousuf Raza Gilani


... Pakistain's former prime minister, whose occasional feats of mental gymnastics could be awe-inspiring ...


, and PML-N's Ahsan Iqbal were among the leaders who took part in the protest.

Workers numbering in hundreds gathered in the capital. Participants

rolled their eyes, jumped up and down, and hollered poorly rhymed slogans real loud

about their respective political parties as well as the alleged rigging. Security officials were deployed in the area to maintain law and order.


Posted by: Fred || 08/09/2018 00:00 || Comments || Link || E-Mail|| [6472 views] Top|| File under: Govt of Pakistan
Amir Khan, two others indicted for 'providing shelter to terrorists'
[DAWN] An antiterrorism court on Tuesday indicted Muttahida Qaumi Movement


...English: United National Movement, generally known as MQM, is the 3rd largest political party and the largest secular political party in Pakistain with particular strength in Sindh. From 1992 to 1999, the MQM was the target of the Pak Army's Operation Cleanup leaving thousands of urdu speaking civilians dead...


-Pakistain leader Amir Khan and two others in a case pertaining to providing shelter to alleged terrorists.

The senior deputy convener of the MQM-P, former in-charge of security of the now sealed MQM headquarters Nine Zero Minhaj Qazi and Raees, alias Mama, with their absconding accomplices have been charged with allegedly providing shelter to wanted criminals at Nine Zero in Azizabad and using them for terrorist activities.

The ATC-XVII judge, who is conducting the trial at the judicial complex inside the Bloody Karachi


...formerly the capital of Pakistain, now merely its most important port and financial center. It is among the largest cities in the world, with a population of 18 million, most of whom hate each other and many of whom are armed and dangerous...


Central Prison, read out charges against the accused. However,


nothing needs reforming like other people's bad habits...


they pleaded not guilty


"Wudn't me."


and opted to contest the case.

Muttahida leader pleads not guilty, opts to contest the case

The court directed the prosecution to produce its witnesses for evidence on Aug 21.

Earlier, the court had indicted Amir Khan and Minhaj Qazi in the same case in November 2017. However,


nothing needs reforming like other people's bad habits...


after Raees, alias Mama, one of the absconders, was jugged
Keep yer hands where we can see 'em, if yez please!
the court framed an amended charge on them.

Pakistain Rangers, Sindh, had detained the MQM leader with several others during a pre-dawn raid at and around the party headquarters on March 11, 2015.

According to the prosecution, the paramilitary force had arrested Amir Khan and 26 other armed suspects, including Faisal Mehmood, alias Mota, who was sentenced to death in absentia in the journalist Wali Babar murder case, during the raid.

It said that the MQM leader was in charge of the security of the party headquarters and he with five others had allegedly provided shelter to criminals and had been using them for terrorist activities in the city. A joint investigation team recommended the registration of a case against the MQM leader, it concluded.


Posted by: Fred || 08/09/2018 00:00 || Comments || Link || E-Mail|| [6459 views] Top|| File under: Govt of Pakistan
Pakistan scholars council slams foreign interference in Saudi internal affairs
[ENGLISH.ALARABIYA.NET] The head of Pak Association of Ulemas' Council Sheikh Mohammed Taher "Fats" al-Ashrafi denounced in Islamabad on Tuesday statements made by the Canadian Ministry of Foreign Affairs as well as Canada's Riyadh-based embassy, over the so-called civil society activists rights, considering it as irresponsible intervention into internal affairs of another sovereign nation.

In a press statement, the Ulemas (Islamic clergies) condemned interference in the Saudi internal affairs, which takes place in the name of human rights


One man's rights are another man's existential threat.


, reasserting taking the side of the Kingdom and supporting its stances.

Sheikh al-Ashrafi "dismissed some countries and bodies' recurrent attempts to intervene in the affairs of other nations, under the cover of backing up of civic society activists' freedom as conspiracy and holding clandestine agenda, concluding by pointing out that the stance displayed by Canada constitutes a flagrant violation of the international law, which prohibits intervention of any state in the local legal measurements taken by another sovereign country," the Saudi Press Agency reported.
Posted by: Fred || 08/09/2018 00:00 || Comments || Link || E-Mail|| [6472 views] Top|| File under: Govt of Saudi Arabia
Iraq
Iraq's pro-Iranian militias threaten to break Iran's blockade
[ENGLISH.ALARABIYA.NET] Following the United States' sanctions going into effect against the Islamic Theocratic Republic on Tuesday, Iraq's pro-Iranian militias threatened to break Iran's blockade at all cost.

In a statement, Kata'ib Sayyid al-Shuhada, an Iraqi Shiite militia, said that work is in progress to break the blockade.

The militia statement criticized Iraqi Prime Minister Haydar al-Abadi's stance, describing it as disappointing and a failure compared to what Iran has given to Iraq, according to the statement.

The statement added that without Iran, al-Abadi would not have been in power, pointing out that the duty of the Iraqi government was to stand by Iran in order to break the US economic blockade.

In a

presser

on Tuesday evening, Iraqi Haydar al-Abadi said that Iraq is committed to the US sanctions against Iran, pointing to the Iraqi interests.

In the same context of the positions of other Iraqi pro-Iranian militias, Hassan Salem, the head of the parliamentary bloc Sadikun, representing the political front of the Shiite militia As'aib Ahl al-haq, said in a statement that it was time for the Iraqi government to return the favors to Iran, in reference to Iran's financial and military support for its militias.

For his part, former Prime Minister Nouri al-Maliki received on Wednesday, the Iranian ambassador to Iraq, Irj Muasjidi. During the meeting, they discussed the latest political and security developments in the region.

Maliki called on the Iraqi government not to be part of the US policy to impose economic sanctions on Iran.

For its part, Doa'at al-Islam Shiite militia said in a statement on Wednesday that the actions of imposing unilateral sanctions on Iran by the United States and its president Donald Trump


...New York real estate developer, described by Dems as illiterate, racist, misogynistic, and what ever other unpleasant descriptions they can think of, elected by the rest of us as 45th President of the United States...


was a violation of all human values and international norms.

The statement called on the

Moslem

world to reject the sanctions and to work on expanding relations between these nations in order to confront the American political and economic arrogance, according to the statement.


Posted by: Fred || 08/09/2018 00:00 || Comments || Link || E-Mail|| [6465 views] Top|| File under: Govt of Iran Proxies
Israel-Palestine-Jordan
EU denies halting funding for association of left-wing NGOs
[IsraelTimes] The European Union

...the successor to the Holy Roman Empire, only without the Hapsburgs and the nifty uniforms and the dancing...


denies Prime Minister Benjamin Netanyahu's claim it has froze funding to an association of left-wing NGOs.

The EU says while it is looking into possible breaches of its aid contract for the Freedom Protection Council, it does not say a decision has been made to end its financial support.

"Decisions by the EU to fund or to terminate funding for specific projects implemented by civil society organizations legally operating in a third country are decisions for the EU to take, and for the EU alone," it says in a statement.

"We will continue to support civil society organizations which play an essential role in any democratic society, in fostering pluralism and in promoting international law, human rights


...which are often intentionally defined so widely as to be meaningless...


, and democratic values, in Israel, in the EU and across the world," the bloc adds.

Netanyahu said yesterday the EU agreed to stop funding the Freedom Protection Council, crediting his diplomatic efforts for the decision.

He said the organization, which includes NGOs such as B'Tselem and Adalah, "undermines Israel's right to exist and tries to blacken the state's image around the world."

Fractured union: Israel has all but given up on the EU

[IsraelTimes] Netanyahu increasingly considers ties with Brussels a 'lost cause,' believing he can reap same benefits by improving relations with individual member states. Many Israelis agree.

Defying Trump, EU encourages firms to increase trade with Iran

[Israel,Times] Federica Mogherini says business with Islamic Republic is a 'security priority' under nuke deal, after US calls on companies to isolate Tehran.

Posted by: trailing wife || 08/09/2018 00:44 || Comments || Link || E-Mail|| [6462 views] Top|| File under:
Syria-Lebanon-Iran
U.N. Puts Cost of Syria War Destruction at $388 Billion
[AnNahar] Seven years of relentless conflict in Syria have wreaked destruction that the United Nations


...a lucrative dumping ground for the relatives of dictators and party hacks...


said Wednesday had cost the country close to a whopping $400 billion.

The figure was released after a two-day meeting of more than 50 Syrian and international experts in neighboring

Leb

, hosted by the U.N.'s Economic and Social Commission for Western Asia (ESCWA).

ESCWA said the "volume of destruction in physical capital and its sectoral distribution" had been estimated at more than $388 billion (334 billion euros).

It said the figure did not include "human losses resulting from deaths or the loss of human competences and skilled labor due to displacement, which were considered the most important enablers of the Syrian economy."

More than half of Syria's pre-war population has fled the country or been displaced internally over the past seven years.

Russia's 2015 military intervention helped a spectacular recovery by government forces, which have regained significant ground in recent months.

Jihadist and rebel forces remain in some pockets, but with the military balance hugely in the regime's favor, efforts have already been shifting toward reconstruction.

ESCWA said a full report on the impact of the war was due out in September and that the updated estimates reached this week would help inform ongoing discussions on post-conflict Syria.
Posted by: trailing wife || 08/09/2018 00:01 || Comments || Link || E-Mail|| [6482 views] Top|| File under: Govt of Syria
Amid Iran's crisis, parliament impeaches Rouhani-allied labor minister
[ENGLISH.ALARABIYA.NET] The Iranian parliament on Wednesday, impeached labor minister Ali Rabiei, a close ally of president Hassan Rouhani, after months of mounting anger over the government's handling of an economic crisis which has deepened with the reimposition of US sanctions.

According to Iranian Fars news agency, Rabiei lost a confidence motion in parliament by 129 votes to 111 against with 3 abstened, out of 243 votes which automatically means he is dismissed from office.

Rubaie, 62, was one of President Rouhani's most prominent allies and was an adviser to former reformist president Mohammad Khatami between 1997 and 2005.

Rouhani has three months' time to replace Rabiei.

During his speech in parliament, Rabiei accused Iran's hardliners in the House of targeting the Rouhani government, as a hearing is expected to be held for minsters of interior, economy and education, a move considered by observers intented to corner president Rouhani's government and discourage it from any negotiations with the Americans.

In recent weeks, Rouhani has come under immense pressures in order to undertake a major reshuffle of his economic team.


Posted by: Fred || 08/09/2018 00:00 || Comments || Link || E-Mail|| [6463 views] Top|| File under: Govt of Iran
Who's in the News
36
[untagged]
6
Islamic State
4
Govt of Pakistan
4
Commies
4
Moslem Colonists
3
Hamas
3
Govt of Iran
3
Houthis
2
Tin Hat Dictators, Presidents for Life, & Kleptocrats
2
Taliban
2
Govt of Saudi Arabia
1
Muslim Brotherhood
1
Palestinian Authority
1
Sublime Porte
1
Govt of Syria
1
Govt of Iran Proxies
1
al-Nusra
Bookmark
E-Mail Me
The Classics
The O Club
Rantburg Store
The Bloids
The Never-ending Story
Thugburg
Gulf War I
The Way We Were
Bio
Merry-Go-Blog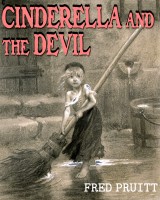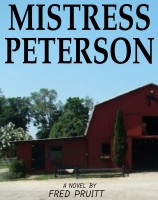 On Sale now!


A multi-volume chronology and reference guide set detailing three years of the Mexican Drug War between 2010 and 2012.

Rantburg.com and borderlandbeat.com correspondent and author Chris Covert presents his first non-fiction work detailing the drug and gang related violence in Mexico.

Chris gives us Mexican press dispatches of drug and gang war violence over three years, presented in a multi volume set intended to chronicle the death, violence and mayhem which has dominated Mexico for six years.
Click here for more information


Meet the Mods
In no particular order...


Steve White
Seafarious
Pappy
lotp
Scooter McGruder
john frum
tu3031
badanov
sherry
ryuge
GolfBravoUSMC
Bright Pebbles
trailing wife
Gloria
Fred
Besoeker
Glenmore
Frank G
3dc
Skidmark
Alaska Paul



Better than the average link...



Rantburg was assembled from recycled algorithms in the United States of America. No trees were destroyed in the production of this weblog. We did hurt some, though. Sorry.
52.90.49.108

Help keep the Burg running! Paypal: