-Lurid Crime Tales-
Fake French terror attacks victim handed four-year prison term
[ARABNEWS] A woman who claimed 25,000 euros in compensation after posing as a victim of the 2015

Gay Paree

terror attacks was sentenced Thursday to four and a half years in prison.

The 49-year-old, who claimed to be at the Bataclan concert hall where

ISIS

attackers killed 90 people, had already been found guilty of fraud on three different occasions.

Before her arrest in February she had also been holding a paid job at a charity for victims of the gun and

kaboom

s in which

snuffies

murdered a total of 130 people.

In her claim to police in February 2016 the woman told of "bullets whistling past her ears" at the Bataclan, but

Sherlocks

found she had faked a receipt for the concert ticket and other documents to build up her claim for compensation.

On top of the 25,000 euros ($31,000) she claimed from the state's FGTI compensation fund for terror victims, she received more than 13,000 euros from the French health service.

She is not the first person to be caught impersonating a victim of the carnage at the national stadium and

Gay Paree

nightspots on November 13, 2015,

La Belle France

's worst attacks since World War II.

Two people have been found guilty of fraud and another 11 of attempting to swindle the FGTI out of compensation, according to the fund.
Posted by: Fred || 03/23/2018 00:00 || Comments || Link || E-Mail|| [137 views] Top|| File under: Islamic State
Africa North
Libya's Mufti: Egypt is conspiring against Libya
[Libya Observer] The Libyan Mufti, al-Saddiq al-Ghariani, has accused Egypt of conspiring against Libya and of intervening in Libyan internal affairs.

"Egypt is plotting against Libya and the unification of the Libyan army cannot be at the hands of Egypt as all what it is doing is a flagrant intervention in Libya's domestic affairs." Sheikh al-Gharyani said Wednesday on Tanasuh TV.

He said that all those who call for uniting the military institution via the coup plotters are helping the coup in one way or another.

"We thank the military officers of the western region for their stance as they stressed that Haftar is illegitimate and call on all Libyan officers to oppose Egypt's agenda." The Mufti remarked.

He also said the wrongdoings in Libya such as kidnapping people and putting them in Mitiga prison and other jails will add to the instability and incite retaliatory acts.

"If people want to end conflicts and war, they should demonstrate in huge numbers and say no to wrong, crimes, and arbitrary detentions. It is a must that Libyans call for their rights so Libya can be stable." The Mufti further explained.

Meanwhile,


...back at the mall, Clarissa suddenly spied Mr. Bartlett at the checkout counter. He was buying Grecian Formula!...


the Libyan Mufti slammed UAE and Soddy Arabia


...a kingdom taking up the bulk of the Arabian peninsula. Its primary economic activity involves exporting oil and soaking Islamic rubes on the annual hajj pilgrimage. The country supports a large number of princes in whatcha might call princely splendor. When the oil runs out the rest of the world is going to kick sand in the Soddy national face...


's policies in Libya earlier in an article, pointing out that they are backing up Haftar with "dirty money" saying their schemes can divide the country.


Posted by: Fred || 03/23/2018 00:00 || Comments || Link || E-Mail|| [152 views] Top|| File under: Muslim Brotherhood
Africa Subsaharan
Freed Boko Haram Girls in Abuja for Debrief and President Meeting
[AnNahar] More than 100 schoolgirls kidnapped by Boko Haram

... not to be confused with Procol Harum, Harum Scarum, possibly to be confused with Helter Skelter. The Nigerian version of al-Qaeda and the Taliban rolled together and flavored with a smigeon of distinctly Subsaharan ignorance and brutality...
were in Nigeria's capital on Thursday, a day after their surprise release that fueled rumors about how their freedom was won.

A total of 104 of the 110 students seized from the school in Dapchi, in the northeastern state of Yobe, on February 19 were dropped off by the Islamist

Lions of Islam

on Wednesday morning.
Continued on Page 49
Posted by: trailing wife || 03/23/2018 00:00 || Comments || Link || E-Mail|| [147 views] Top|| File under: Boko Haram (ISIS)
Bringing Sudan In From The Cold
[All Africa] After decades of frozen relations with the United States, Sudan is poised to come in from the cold. Following the October 2017 relaxation of longstanding sanctions, Sudan appears eager to continue US engagement. However,


facts are stubborn; statistics are more pliable...


since October, momentum for next steps toward improving the bilateral relationship has slowed.

The US-Sudan relationship is imperfect, and there are many enduring obstacles to full normalization‐including Sudan's need for greater political freedoms, economic reforms, and genuine peace in areas of the country long beset by conflict. Though daunting challenges remain, the best chance to achieve further progress is more and deeper US engagement, not less.

Further delay on the next phase of US-Sudan relations jeopardizes the best US opportunity in nearly three decades to influence positive change in Sudan. Moreover, it risks giving Sudan's hardliners an excuse to walk away from the United States and into the arms of US strategic rivals Russia, China, or The Sick Man of Europe Turkey


...the only place on the face of the earth that misses the Ottoman Empire....


On March 8, in an effort to reaffirm the importance of a timely second phase of engagement, the Atlantic Council's Sudan Task Force released three issue briefs offering specific recommendations to the administration of US President Donald J. Trump on future relations with Sudan. The briefs focus on three critical and related topics: political reform and governance; economic reform; and opportunities for cultural engagement.


Posted by: Fred || 03/23/2018 00:00 || Comments || Link || E-Mail|| [157 views] Top|| File under: Govt of Sudan
Arabia
Qatar officially labels Daesh-Sinai group in Egypt a terrorist body
[AlAhram] Qatar

...an emirate on the east coast of the Arabian Peninsula. It sits on some really productive gas and oil deposits, which produces the highest per capita income in the world. They piss it all away on religion, financing the Moslem Brotherhood and several al-Qaeda affiliates. Home of nutbag holy manYusuf al-Qaradawi...
has designated the

ISIS

-Sinai group a terrorist organization.

The Qartari National Committee to Combat Terrorism also designated seven other groups active in Yemen

...an area of the Arabian Peninsula sometimes mistaken for a country. It is populated by more antagonistic tribes and factions than you can keep track of. Except for a tiny handfull of Jews everthing there is very Islamic...
and Qatar as terrorist organizations.

The list is the first published by the committee following a decree issued by the country's Sheikh Tamim bin Hamad al-Thani in July 2017.

The list includes 19 people: 11 Qataris, two Saudis, four Egyptians and two Jordanians.

The Egyptian individuals on the list are Ahmed Samir El-Habib El-Teneger, Dahi Mohammed Mostafa Senger, Ahmed Eid Salem El-Hegawi and Hassan Saad Shetewi.

The

ISIS

affiliate in North Sinai, formerly known as Ansar Beit al-Maqdis, has

grabbed credit

for dozens of deadly terrorist attacks against security forces and civilians in the governorate, killing hundreds.

The Egyptian military has said it has killed hundreds of the group's members in military operations in recent years.

Earlier, the military launched a major operation earlier this year to target "terrorist and criminal elements and organizations" in northern and central Sinai, as well as parts of the Nile Delta and the Western Desert.

Egypt, Soddy Arabia


...a kingdom taking up the bulk of the Arabian peninsula. Its primary economic activity involves exporting oil and soaking Islamic rubes on the annual hajj pilgrimage. The country supports a large number of princes in whatcha might call princely splendor. When the oil runs out the rest of the world is going to kick sand in the Soddy national face...


, Bahrain and the UAE severed diplomatic and transport links with Doha on 5 June 2017, accusing Doha of supporting terrorism and meddling in their internal affairs, sparking the region's worst diplomatic dispute in years. Doha has denied the accusations levelled against it.

In recent months, several diplomatic efforts have taken place to resolve the lingering diplomatic row and support mediation efforts mainly by Kuwait and the US.

The four states have repeatedly said they are ready for dialogue to ease the dispute if Doha shows a willingness to deal with their demands and stop its "hostile" policies in the region.

Egypt accuses the Gulf Arab state of supporting "terrorist" organizations, including the

Moslem Brüderbund

, which is designated in Egypt a terrorist organization.

Earlier this month, Egypt's Foreign Minister Sameh Shoukry reiterated to Timothy Lenderking, the US deputy assistant secretary of state for Gulf affairs, and General Anthony Zinni, a retired former head of U.S. Central Command that Qatar should abide by the 13 demands listed by the four countries, including shutting down the al-Jazeera television channel and downgrading relations with Iran.

Shoukry said Qatar has yet to "prove goodwill" despite regional and international efforts to end the dispute.

He expressed the concerns of Egypt and other boycotting states over Qatar's "continued negative role in sponsoring terrorism and extremism" by providing financial aid and refuge to

murderous Moslem

s.

The diplomatic rift is the worst dispute in decades between Arab states.
Posted by: trailing wife || 03/23/2018 00:00 || Comments || Link || E-Mail|| [169 views] Top|| File under: Ansar Bayt al-Maqdis (IS)
US approves $1bn in Saudi defense contracts
[ARABNEWS] The United States formally approved defense contracts totaling more than $1 billion with Soddy Arabia


...a kingdom taking up the bulk of the Arabian peninsula. Its primary economic activity involves exporting oil and soaking Islamic rubes on the annual hajj pilgrimage. The country supports a large number of princes in whatcha might call princely splendor. When the oil runs out the rest of the world is going to kick sand in the Soddy national face...


on Thursday, as the kingdom's crown prince continued his American tour.

The State Department confirmed it had green-lighted a $670 million deal for anti-tank missiles, a $106 million contract for helicopter maintenance and $300 million for ground vehicle parts.

An official said the deals had been in the pipeline since President Donald Trump


...New York real estate developer, described by Dems as illiterate, racist, misogynistic, and what ever other unpleasant descriptions they can think of, elected by the rest of us as 45th President of the United States...


agreed more than $100 billion in contracts on a visit to Riyadh last year, but were now formalized.
Posted by: Fred || 03/23/2018 00:00 || Comments || Link || E-Mail|| [149 views] Top|| File under: Govt of Saudi Arabia
Saudi intelligence sharing 'has saved American lives,' former Homeland Security adviser Frances Townsend tells Arab News
[ARABNEWS] The strength of the US counterterrorism relationship with Soddy Arabia


...a kingdom taking up the bulk of the Arabian peninsula. Its primary economic activity involves exporting oil and soaking Islamic rubes on the annual hajj pilgrimage. The country supports a large number of princes in whatcha might call princely splendor. When the oil runs out the rest of the world is going to kick sand in the Soddy national face...


"rivals" that with its historic ally the UK ‐ although this has yet to register with the American public, a former homeland security adviser told Arab News.

Information provided by the Kingdom has prevented several terror attacks and helped save American lives, said

La Belle France

s Townsend, who worked in the administration of former US President George W. Bush.

Saudi Arabia has stood "shoulder to shoulder" with the Americans in combating terrorism, Townsend said.

"This relationship has developed in terms of counterterrorism ‐ in particular, information sharing and intelligence sharing ‐ which from the United States' point of view rivals (what we share with)

Britannia

, our longest historic ally," she said.

"We have a critical information and intelligence-sharing relationship that is almost unparalleled with any of our other partners

She cited two terror plots that were prevented specifically due to intelligence from Saudi Arabia.

"The intelligence exchange between Saudi and American officials has saved American lives," Townsend said.

"It is a very important ... partnership. It is critical to protecting the American homeland."

Yet this is not something recognized by many Americans, who are still acutely aware that 15 of the 19 hijackers in the 9/11 terror attacks were Saudi citizens, Townsend said.
With King Salman and Prince MBS, it's pretty obvious the Saudis are trying to back gracefully out of the web of mistakes they've made as a country after their creation turned on them. They pretty much own Salafism and its multiple mutations, just like Qatar owns the Moslem Brotherhood and Pakistain owns the bulk of South (and probably Central) Asian terrorism.

They can't say "Oh, yeah, we were doing it as matter of national policy but we've stopped now." You simply don't lose that kind of diplomatic face. Instead, they have to quietly shut down the funding channels and quietly back away, covering as many tracks as possible. All the while there's the danger of a counter-revolution by the Holy Men and the True Believers. All is not as stable as it seems on the surface, we can take that for granted.
Posted by: Fred || 03/23/2018 00:00 || Comments || Link || E-Mail|| [159 views] Top|| File under: Govt of Saudi Arabia
Caucasus/Russia/Central Asia
State adds Uzbek jihadist group to terror list
[LongWarJournal] The State Department added Uzbek jihadist group Katibat Imam al Bukhari (KIB) to the US government's list of specially designated global terrorist organizations today. State labeled KIB is the "largest Uzbek fighting force in Syria."


Read the Long War Journal Article at the link.
Posted by: 3dc || 03/23/2018 00:00 || Comments || Link || E-Mail|| [140 views] Top|| File under:
Europe
Germany Selling Iran Chemical Weapons Tech, Boosting Anti-Israel Efforts as U.S. Dems Block Trump Ambassador
[FreeBeacon] Administration officials alarmed over bid to block Trump's ambassador to Germany

U.S. officials are increasingly alarmed by a congressional block on President Donald Trump's pick to be the next ambassador to Germany, a holdup that comes as Berlin pursues a host of anti-Israel measures and is growing closer to Iran, according to multiple administration insiders who spoke to the Washington Free Beacon.


Perhaps Trump could appoint Twitter to be the ambassador in the meantime.


As Democrats in Congress continue to hold the nomination of Richard Grenell, a veteran Republican diplomat who was tapped by Trump to serve as the next U.S. ambassador to Germany, the post remains vacant, sparking concerns the United States is ceding leverage amid sensitive discussions regarding the future of the landmark Iran nuclear deal.


Because Iran is so responsive to diplomacy.


The vacancy also has left the United States with little voice to combat a series of anti-Israel efforts being pursued by the German government. Trump administration insiders are becoming increasingly fed-up with the block on Grenell, telling the Free Beacon that U.S. diplomats currently helming the post have been bungling critical national security priorities, including the Iran portfolio and recent efforts by Germany to sell Tehran sensitive equipment used by the Bashar al-Assad regime in Syria to produce chemical weapons.


I wonder if Darth Bolton could pull double-duty . . . .


"The current leader of the embassy is not an ambassador," said one senior U.S. official with direct knowledge of the situation, referring to Kent Logsdon, a former Obama administration official who is serving as the chargé d'affaires ad interim in Berlin.


Just close the embassy. It would be better.


"He is perfectly nice and steeped in the State Department culture, but irrelevant to serious policy makers," the official said. "He oversees a team that promotes a normalized relationship with Iran and has promoted anti-Trump speakers throughout Germany."


He is not "nice". He is a backstabber.


Grenell's absence on the international stage has only become more noticeable in recent months, as the Trump administration pursues a last minute diplomatic effort to strengthen the Iran deal or scrap it by May, sources said.


Looks like Dems are voting to scrap it and blame Trump.


The Free Beacon first reported that former Secretary of State Rex Tillerson was ousted from the administration due in large part to his efforts to walk back a series of demands by Trump that European allies crackdown on Iran's ballistic missile program.

As negotiations continue, administration insiders have cited Germany as a prime roadblock in these discussions.

German officials have declined to go along with a bid to crackdown on Tehran's ballistic missile program, which includes scores of medium-range rockets capable of striking Israel and sparking a regional war.

Recent reports also indicate that Germany is likely selling Iran technology that is being used to help the Syrian regime replenish chemical weapons stocks.

America is failing to exert its diplomatic muscle in Germany as Grenell's nomination languishes in Congress amid fierce opposition by Democrats.

"The Germans have become key facilitators for Iran's dual use material and technology imports," said one Trump administration insider who works closely with the White House on Iran issues. "These are goods that ostensibly look civilian but can be used to help Iran advance its missile and nuclear programs."


We can thank the present-day Fuhrer for that. Hitler burned what he could to the ground after WW II in revenge for the Germans not trying hard enough, and he had a thing for Muslims. Now Frau Merkel seems to be continuing the job. I can't imagine what good end she has in mind.


"In talks with American negotiators, Germany has made it clear it does not believe Iran's missiles should be subject to a snapback of sanctions waived by the nuclear deal," the source disclosed. "Instead, the Germans say the West should simply keep waiving sanctions and offer to negotiate with Iran on its missile program by offering the regime more economic incentives in exchange for JCPOA-like concessions on missiles."

This has caused a tense diplomatic situation that has been exacerbated by the lack of a U.S. ambassador in Germany, the source said.

"At a time like this, we need a strong-willed, pro-Israel American ambassador in Berlin," said the source. "That man in Rick Grenell. The sooner he hits the ground, the sooner we start taking it to the Germans for dragging their feet on Iranian missiles."


It's not foot-dragging. It's worse.


As the Iran issue takes top billing, Germany has also come under criticism for a series of anti-Israel efforts opposed by the United States.

In the latest kerfuffle, Germany has been blocking efforts by Israel to join the United Nations Security Council. Israel's presence on the council could send a significant international message and help thwart efforts by Arab nations to delegitimize the Jewish state at Turtle Bay.

There, too, Grenell could have an influence, sources say, referring to his vocal support of the Jewish state and efforts to combat deligitimization efforts.

Germany also has refused to take a tough line on the Iranian-tied terror group Hezbollah, according to recent report.

The German government is said to be opposed to efforts by the international community to designate Hezbollah as a terror group and crackdown on its rogue activities across the region.


Why should they be opposed? They are part of Frau Merkel's Final Solution.


As the diplomatic battle continues, the United States has had little to no voice in the discussion, sources say, again citing Grenell's holdup.


Just collateral damage to the Donks. And all those liberal Jews out there, just make sure to keep on voting like you have been.


Richard Goldberg, a former senior Senate aide and current senior adviser at the Foundation for Defense of Democracies, described the block on Grenell as disastrous for U.S. national security and foreign policy.

"The number of bilateral issues facing the United States and Germany are mounting by the day," Goldberg said. "We need a thoughtful, strong-willed, confirmed ambassador in place as soon as possible. On issues like trade, the Iran nuclear deal and Russia sanctions, the stakes are too high to drag this out any longer. Leader [Mitch] McConnell should consider filing for cloture at the end of the week if the hold isn't lifted."


Can't Trump just appoint one?
Posted by: gorb || 03/23/2018 13:03 || Comments || Link || E-Mail|| [487 views] Top|| File under:
US designates ISIS chemical weapons expert from France as terrorist
[LongWarJournal]The State Department announced today that Joe Asperman, a French national, has been added to the US government's list of designated terrorists.


State says that Joe Asperman works as "a senior chemical weapons expert for ISIS" and "oversaw chemical operations production within Syria for ISIS and the deployment of these chemical weapons at the battlefront."


Full story at the Long War Journal's link in title.



This article starring:
Joe Asperman
Posted by: 3dc || 03/23/2018 00:00 || Comments || Link || E-Mail|| [187 views] Top|| File under: Islamic State
Home Front: WoT
U.S. Quietly Dropped Assault Charges against 11 Erdogan Bodyguards
[AnNahar] The United States has quietly dropped assault charges against 11 bodyguards of Ottoman Turkish President Sultan Recep Tayyip Erdogan the First

... Turkey's version of Mohammed Morsi but they voted him back in so they deserve him. It's a sin, a shame, and a felony to insult the president of Turkey...
who were accused of attacking protesters in Washington last year.

The Superior Court in Washington confirmed Thursday that charges against four were dropped last November and another seven on February 14.

No reasons were given for government prosecutors' decision to seek dismissal of the cases.

But an official with close knowledge of the case said: "the decision was made for evidentiary reasons," suggesting there were questions over the identification of those involved in the May 16, 2017 melee.

Nineteen members of Erdogan's security detail were indicted over the daylight attack in front of the Ottoman Turkish ambassador's residence, which took place while Erdogan was in Washington to meet President Donald Trump


...New York real estate developer, described by Dems as illiterate, racist, misogynistic, and what ever other unpleasant descriptions they can think of, elected by the rest of us as 45th President of the United States...


Two of them were US citizens, who pleaded guilty in December to assault charges. Two were Canadians, who were charged but have not been tossed in the clink
Don't shoot, coppers! I'm comin' out!
Fifteen others were Ottoman Turkish citizens who were a part of Erdogan's entourage and took part in the attack, which saw peaceful protesters kicked and beaten by the Ottoman Turkish security team.

Several were sent to hospital for serious injuries.

Much of the assault was filmed by bystanders, and police identified the suspects in part by the video recordings.

The indictments raised the temperature of already heated relations between the two countries, with Erdogan calling the case a "scandalous demonstration of how American justice works."

The U.S. meanwhile froze a deal to sell $1.2 million of small arms to the Ottoman Turkish president's bodyguard unit.

According to the Washington court, charges were dropped against eleven of the 15 Ottoman Turkish bodyguards, while four others remain under indictment.

The first batch of dismissed cases came on the eve of the visit to Washington of Ottoman Turkish Prime Minister Binali Yildirim last November.

The second batch took place a day before Secretary of State Rex Tillerson met Erdogan in Ankara.

State Department spokeswoman Heather Nauert said Thursday that the department "had no role in the decision to drop those charges."

"That was entirely coming out of the Department of Justice," she said.

She said Tillerson knew of the decision before he met Erdogan, but "the timing was coincidental."

Perhaps they will now get off of my arse and let a harmless old preacher alone.
Posted by: trailing wife || 03/23/2018 00:00 || Comments || Link || E-Mail|| [266 views] Top|| File under: Sublime Porte
Kansas militia members wanted to kill Muslims — prosecutor
[ARABNEWS] Three men charged with plotting to bomb an apartment complex in western Kansas, where

Moslem

immigrants colonists from Somalia lived and had a mosque, wanted to kill as many as possible and send a message they were not welcome in the United States, a prosecutor said on Thursday.

Prosecutors charged Curtis Allen, Gavin Wright and Patrick Eugene Stein each with conspiring to use a weapon of mass destruction in Garden City, Kansas, and conspiring to deny others' civil rights. Wright also faces weapons-related charges and Stein is charged with lying to the FBI.

Officials have said the men, who face life in prison if convicted, were members of a militia group.

The defendants, all white men, pleaded not guilty


"Wudn't me."


after they were indicted in October 2016. Defense attorneys said Thursday their clients were entrapped by the federal government.

"Defendants wanted to plant the message

Moslem

s are not welcomed here ‐ not in Garden City, not in Kansas, not in America," prosecutor Risa Berkower said in opening statements of the trial in federal court in Wichita, Kansas.

Berkower said the men were members of the Kansas Security Force, which she described as a militia group. They had formed a splinter group known as "the Crusaders" to "kill as many

Moslem

s as they could" and "to make

Moslem

s uncomfortable in this country," she added.
Posted by: Fred || 03/23/2018 00:00 || Comments || Link || E-Mail|| [188 views] Top|| File under:
Iraq
U.S. delegation to visit Erbil, Baghdad on redeploying Peshmerga
Nineveh (IraqiNews.com) The spokesperson for the Arab tribes in Nineveh has disclosed news about a visit by a delegation from U.S. to each of Baghdad and Erbil to agree on the redeployment of the Kurdish Peshmerga troops in disputed regions.

"U.S. delegation will visit Baghdad and Erbil next week to discuss redeploying of Peshmerga troops, along with federal forces," Mazahim al-Howeit was quoted as saying by Radio Sawa website.

Peshmerga, according to Howeit, "preserved security at those regions upon liberating them. "After they withdrew, in coordination with the government in Baghdad, crimes were carried out against civilians."

"Representatives of the Arab tribes met with officials from department of state and defense to tackle the situations at regions, from which troops withdrew," he added.

Iraqi government forces approached the southern borders of Erbil, capital of semi-autonomous Kurdistan Region, after taking over Kirkuk province from Kurdish Peshmerga fighters in October, fulfilling instructions made by the Prime Minister Haidar al-Abadi to retake areas where

illusory sovereignty

is disputed with Kurdistan.

Baghdad had declared intentions to retake areas disputed on with Erbil following the Kurdistan Region's vote for ts independence referendum on September 25, from Iraq, urging Peshmerga to cooperate with federal troops.
Posted by: trailing wife || 03/23/2018 00:00 || Comments || Link || E-Mail|| [157 views] Top|| File under: Govt of Iraq
Israel-Palestine-Jordan
US-funded counterterrorism training center opens in Jordan
[ARABNEWS] A US-funded counterterrorism center has opened in Jordan where law enforcement officers from partner countries in the Middle East and beyond can practice shooting, storming hideouts and responding to bomb threats.

The Jordan Gendarmerie Training Academy is the second such facility in the pro-Western kingdom. It opened on Thursday.

Paul Davies, director for the State Department's Office of Anti-Terrorism Assistance, says that additional training centers are to be built, including in Senegal


... a nation of about 14 million on the west coast of Africa bordering Mauretania to the north, Mali to the east, and a pair of Guineas to the south, one of them Bissau. It is 90 percent Mohammedan and has more than 80 political parties. Its primary purpose seems to be absorbing refugees...


and Kenya.

He says 21 partner nations out of a pool of 56 have trained so far in Jordan's first facility.

Earlier this week, Tunisian

coppers

practiced storming rooms in a "shoot house" in the new center.

They threw sound grenades, setting off loud booms, as visitors watched the drills from a gallery above.
Posted by: Fred || 03/23/2018 00:00 || Comments || Link || E-Mail|| [176 views] Top|| File under:
Palestinian leader's health scares spark succession talk
[ARABNEWS] A series of recent health scares have raised new concerns about octogenarian President the ineffectual Mahmoud Abbas

... a graduate of the prestigious unaccredited Patrice Lumumba University in Moscow with a doctorate in Holocaust Denial...


, reviving anxiety about a potentially chaotic, and even bloody, succession battle that is bound to further weaken the Paleostinian cause.

In the latest sign of Abbas' health troubles, officials and medical sources say a cardiologist has moved into the presidential compound in Ramallah to monitor the longtime leader.

The move follows a mysterious hospital visit in the US after Abbas appeared weak in an address to the UN Security Council.

Abbas, a heavy smoker with long-standing heart problems who turns 83 next week, insists he is fine. But after more than a decade of avoiding discussion of the post-Abbas era, Paleostinian officials acknowledge that they are concerned, and potential successors are quietly jockeying for position.

The topic of succession has been taboo in Paleostinian official circles since Abbas took office 14 years ago. Abbas took over as a caretaker leader following the death of Paleostinian leader Yasser Arafat in 2004, and was elected for what was supposed to be a five-year term the following year. He has remained in firm control since then, refusing to designate a successor while a political split with rival

Hamas, a contraction of the Arabic words for "frothing at the mouth",

prevented new elections.

Abbas has a long history of health issues, ranging from his heart troubles to a bout with prostate cancer a decade ago. Last summer, he underwent a health checkup at a Ramallah hospital and separately, dispelled rumors he had suffered a stroke. Two years ago, he underwent an emergency heart procedure after suffering exhaustion and chest pains. He suffers from arterial plaque and has had stents implanted.

Concerns deepened after Abbas' Feb. 20 appearance before the UN Security Council, where he appeared to struggle for breath at times.

After the speech, he traveled to Baltimore for a series of tests at Johns Hopkins Hospital. Feeling fatigued, Abbas then decided to return to the West Bank rather than continue on to Venezuela, as initially planned, according to three Abbas aides who spoke on condition of anonymity because they are under strict orders not to discuss his health.
Posted by: Fred || 03/23/2018 00:00 || Comments || Link || E-Mail|| [188 views] Top|| File under: Palestinian Authority
Terror Networks
US lists French 'chemical arms expert' as IS terrorist
[IsraelTimes] The United States imposes sanctions on a

Frenchie

it accuses of helping the Islamic State
...formerly ISIS or ISIL, depending on your preference. Before that al-Qaeda in Iraq, as shaped by Abu Musab Zarqawi. They're very devout, committing every atrocity they can find in the Koran and inventing a few more. They fling Allah around with every other sentence, but to hear the pols talk they're not really Moslems....
terror group deploy chemical weapons on the Syrian battlefield.

A statement from the State Department identifies the suspect as Joe Asperman and says he had been listed as a "Specially Designated Global Terrorist."

"French national Joe Asperman is a senior chemical weapons expert for ISIS," the statement says. "Asperman oversaw chemical operations production within Syria for ISIS and the deployment of these chemical weapons at the battlefront."

Although hundreds of French fighters are thought to have travelled to the Middle East to fight with jihadist groups like the Islamic State, Asperman's name has not previously been reported.

The US Treasury's list of sanctioned

snuffies

says he is believed to have been born in the Cannes region on

La Belle France

's southern, Mediterranean coast between 1986 and 1988.

Along with Bashir al-Assad's Damascus regime, the Islamic State terror group has also been accused of deploying chemical attacks in Syria, where it is one of the factions in the long-running civil war.

Along with Asperman, the State Department also designates the Katibat al-Imam al-Bukhari, an

gang

it describes as an Al Qaeda ally and "the largest Uzbek fighting force in Syria."
Posted by: trailing wife || 03/23/2018 01:35 || Comments || Link || E-Mail|| [253 views] Top|| File under: Islamic State
Kaspersky's 'Slingshot' report burned an ISIS-focused intelligence
A taste from a much longer article.

[Cyberscoop] The U.S. government and Russian cybersecurity giant Kaspersky Lab are currently in the throes of a nasty legal fight that comes on top of a long-running feud over how the company has conducted itself with regard to U.S. intelligence-gathering operations.

A recent Kaspersky discovery may keep the feud alive for years to come.

CyberScoop has learned that Kaspersky research recently exposed an active, U.S.-led counterterrorism cyber-espionage operation. According to current and former U.S. intelligence officials, the operation was used to target ISIS and al-Qaeda members.

On March 9, Kaspersky publicly announced a malware campaign dubbed "Slingshot." According to the company's researchers, the campaign compromised thousands of devices through breached routers in various African and Middle Eastern countries, including Afghanistan, Iraq, Kenya, Sudan, Somalia, The Sick Man of Europe Turkey


...the only place on the face of the earth that misses the Ottoman Empire....


and Yemen.

Kaspersky did not attribute Slingshot to any single country or government in its public report, describing it only as an advanced persistent threat (APT). But current and former U.S. intelligence officials tell CyberScoop that Slingshot represents a U.S. military program run out of Joint Special Operations Command (JSOC), a component of Special Operations Command (SOCOM).

The complex campaign, which researchers say was active for at least six years, allowed for the spread of highly intrusive malware that could siphon large amounts of data from infected devices.

Slingshot helped the military and intelligence community collect information about bandidos

bully boyz

by infecting computers they commonly used, sources told CyberScoop. Often times, these targeted computers would be located within internet cafés in developing countries. ISIS and al-Qaeda targets would use internet cafés to send and receive messages, the sources said.

These officials, all of whom spoke on condition of anonymity to discuss a classified program, fear the exposure may cause the U.S. to lose access to a valuable, long-running surveillance program and put soldiers' lives at risk.

The disclosure comes at a difficult time for Kaspersky. The company is currently fighting the U.S. government in court after the government claimed that the Moscow-based company's software poses a national security risk due to the company's Russian government ties. Kaspersky has consistently denied any wrongdoing.

CyberScoop's reporting of JSOC's role in Slingshot provides the first known case of a SOCOM-led cyber-espionage operation. The command is better known for leading physical missions that place elite soldiers on the ground in hostile territories. Over the last decade, SOCOM has been instrumental in the Global War on Terror, having conducted many sensitive missions, including the one that killed former al-Qaeda leader the late Osama bin Laden

... who is now beyond all cares and woe...


Slingshot, CyberScoop has learned, is a complement to JSOC's physical missions.

A former intelligence official told CyberScoop that Kaspersky's findings had likely already caused the U.S. to abandon and "burn" some of the digital infrastructure that JSOC was using to manage the surveillance program.

"SOP [standard operating procedure] is to kill it all with fire once you get caught," said the former intelligence official. "It happens sometimes and we're accustomed to dealing with it. But it still sucks ... I can tell you this didn't help anyone."
Posted by: trailing wife || 03/23/2018 01:35 || Comments || Link || E-Mail|| [442 views] Top|| File under: Islamic State
Who's in the News
37
[untagged]
8
Islamic State
4
Sublime Porte
2
Govt of Saudi Arabia
2
al-Shabaab (AQ)
1
Boko Haram (ISIS)
1
Commies
1
Govt of Iraq
1
Govt of Sudan
1
Govt of Syria
1
Hamas
1
al-Qaeda
1
Jamaat-ul-Mujahideen Bangladesh (IS)
1
Moslem Colonists
1
Muslim Brotherhood
1
Palestinian Authority
1
al-Nusra
1
Ansar Bayt al-Maqdis (IS)
Bookmark
E-Mail Me
The Classics
The O Club
Rantburg Store
The Bloids
The Never-ending Story
Thugburg
Gulf War I
The Way We Were
Bio
Merry-Go-Blog
Hair Through the Ages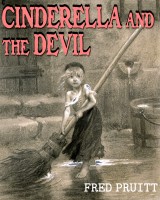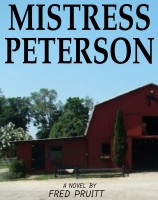 On Sale now!


A multi-volume chronology and reference guide set detailing three years of the Mexican Drug War between 2010 and 2012.

Rantburg.com and borderlandbeat.com correspondent and author Chris Covert presents his first non-fiction work detailing the drug and gang related violence in Mexico.

Chris gives us Mexican press dispatches of drug and gang war violence over three years, presented in a multi volume set intended to chronicle the death, violence and mayhem which has dominated Mexico for six years.
Click here for more information


Meet the Mods
In no particular order...


Steve White
Seafarious
Pappy
lotp
Scooter McGruder
john frum
tu3031
badanov
sherry
ryuge
GolfBravoUSMC
Bright Pebbles
trailing wife
Gloria
Fred
Besoeker
Glenmore
Frank G
3dc
Skidmark
Alaska Paul



Better than the average link...



Rantburg was assembled from recycled algorithms in the United States of America. No trees were destroyed in the production of this weblog. We did hurt some, though. Sorry.
18.207.106.142