Afghanistan
Hekmatyar confirms no Al Qaeda link, suggests autonomy for Taliban
[Khaama Press] The leader of Hezb-e-Islami
Gulbuddin Hekmatyar
... who used to be known in intelligence circles as The Most Evil Man in the World but who now seems merely run-of-the-mill evil...
has confirmed that he has no connection with the Al Qaeda terrorist network as he suggests autonomy for the Taliban
...Arabic for students...
group in a bid to help reach to a peace agreement between the Afghan government and the Taliban group.

In an interview with the New York Times


...which still proudly displays Walter Duranty's Pulitzer prize...
, Hekmatyar has branded Osama as an individual committed to Islam.

However,


if you can't be a good example, then you'll just have to be a horrible warning...


he said his party's links with the network were broken after Osama shifted focus from Afghanistan to global Jihad.

"He was a man committed to Islam," Hekmatyar told the paper, as he recalled a 1980s stance where he had saved the future terrorist leader's life by breaking a Soviet Army encirclement of Arab fighters.

In regards to the Taliban group and the Afghan reconciliation efforts, Hekmatyar suggested autonomy for the group in a bid to help reach a peace deal between the government and the

bad boy

group.

Hekmatyar said his participation in Afghan politics showed the Taliban that they, too, could wield influence after laying down their weapons.

The leader of Hezb-e-Islami further added that he had already begun establishing himself as an intermediary and was in regular contact with the Taliban's supreme leader, Mawlawi Haibatullah Akhundzada

...Former deputy to Taliban supremo Mullah Akhtar Mansour, now The Big Man Himself...
According to the Times, Hekmatyar is promoting a reconciliation with the Taliban that would grant local autonomy to the

bad boy

group in certain regions, or peace provinces. He called these regions "secure areas" that would remain part of Afghanistan, even as Afghan Army troops withdrew from them.

"It would be very effective," he said, adding that in his discussions with the Afghan president, Mr. Ghani had been supportive.
Posted by: trailing wife || 03/06/2018 00:00 || Comments || Link || E-Mail|| [173 views] Top|| File under: Hizb-i-Islami-Hekmatyar
Arabia
Copts welcome in Saudi Arabia: Egypt's Tawadros II praises Crown Prince's reforms
[ARABNEWS] Crown Prince Mohammed bin Salman
...
Crown Prince of Soddy Arabia


...a kingdom taking up the bulk of the Arabian peninsula. Its primary economic activity involves exporting oil and soaking Islamic rubes on the annual hajj pilgrimage. The country supports a large number of princes in whatcha might call princely splendor. When the oil runs out the rest of the world is going to kick sand in the Soddy national face...


as of 2016....
invited Egypt's Coptic Christians to visit Saudi Arabia after a rare meeting in Cairo's main cathedral.

Speaking to Egyptian media after the visit the head of the Egyptian church, Pope Tawadros II said: "In the name of the Coptic Orthodox church we welcome Prince Mohammed's visit to his second country Egypt.

"Prince Mohammed spoke a lot of his affection for the Copts," the Pope said, adding that the kingdom's heir to the throne invited him and all Copts to visit Saudi Arabia.

The two men walked together through St Mark's Cathedral, in what Egypt's state news agency described as the first tour of its kind.

The visit came on the second day of the Saudi Crown Prince's visit to Egypt ‐ his first foreign visit since he became heir to the throne.

On a busy day, Prince Mohammed also visited al-Azhar university, toured a section of the Suez Canal and watched a performance at the Cairo Opera House.
Posted by: Fred || 03/06/2018 00:00 || Comments || Link || E-Mail|| [179 views] Top|| File under: Govt of Saudi Arabia
Bangladesh
Attack on Zafar Iqbal: Now BNP points the finger at Awami League
[Dhaka Tribune] Hitting back at the ruling party, BNP on Monday alleged that Awami League has a connection to the knife attack on Shahjalal University of Science and Technology (SUST) Prof Muhammed Zafar Iqbal.

"A question has arisen in the public mind ‐ how did a youth dare to stab prominent writer Zafar Iqbal in his back and head despite significant security on the university campus? How is this possible without state or government backing?" BNP Senior Joint Secretary General Ruhul Kabir Rizvi said.

Speaking at a press briefing at the party's Naya Paltan central office, he claimed:"The man incarcerated
Please don't kill me!
over the incident is connected only to Awami League. This connection has become clear with the identity of the attacker. Only Awami League can carry it out."

On Sunday, Awami League general secretary Obaidul Quader said the attack on Dr Zafar Iqbal was conducted by BNP-sponsored conspirators.

"It's true the attack is part of a plot, and BNP is patronising the conspirators," he said while distributing leaflets in the city's Gulistan area for Awami League's scheduled public rally at Suhrawardy Udyan on March 7.


Posted by: Fred || 03/06/2018 00:00 || Comments || Link || E-Mail|| [180 views] Top|| File under: Govt of Pakistain Proxies
Muhith: Jamaat should be expelled from Bangladesh immediately
[Dhaka Tribune] Finance Minister AMA Muhith has said that Jamaat is an enemy of freedom and Bangladesh, suggesting the party be immediately expelled from the country.

Speaking to journalists following a courtesy call on the leaders of BCS Economic and BCS Admin cadres' Associations at his own office on Monday, the minister also said: "Terrorism in the country is under control due to the efforts of law enforcement agencies."

When asked whether the attack on Prof Muhammed Zafar Iqbal proves the continued existence of extremism in the country, Muhith said: "Law enforcement agencies have everything under control. Whenever unsavoury incidents have occurred, they have taken action and the culprits have been locked away
Yez got nuttin' on me, coppers! Nuttin'!
Meanwhile,
...back at the

shootout

, Butch clutched at his shoulder. Ow! he exclaimed, with feeling......
the uncle of Zafar Iqbal's assailant is a farmer leader who has also been taken into custody. In light of this, BNP Secretary General Mirza Fakhrul Islam Alamgir questioned whether Awami League had a hand in the incident.

In response to the allegation, Muhith said Fakhrul's words show that he shares the Jamaat mentality.

A bill to ban Jamaat as a political party has been sent to the Cabinet Division, but the government is yet to confirm whether it will be approved. When asked on the matter, the finance minister said: "There are a few problems regarding the banning of Jamaat. We have to tread lightly in the matter."


Posted by: Fred || 03/06/2018 00:00 || Comments || Link || E-Mail|| [172 views] Top|| File under: Jamaat-e-Islami
Europe
Carlos the Jackal in court for final trial
[ARABNEWS] Self-styled revolutionary Carlos the Jackal will get his last chance in court starting Monday as he appeals the life sentence handed down last year over a deadly 1974 bombing in

Gay Paree

.

It was the third life term for the 68-year-old Ilich Ramirez Sanchez, who became one of the world's most notorious

runaway

s in the 1970s and 80s during his pro-Paleostinian campaign of terror.

"No one in the Paleostinian resistance has executed more people than I have," Carlos bragged at the start of his trial last year, once again seizing his chance to use the courtroom as a stage for his theatrical diatribes.

But he has denied any responsibility for the attack at the Publicis Drugstore at Saint-Germain-des-Pres, in the heart of

Gay Paree

's Left Bank, more than 40 years ago, when a grenade was thrown from the mezzanine restaurant into the crowded gallery below.

Judges determined that all evidence pointed to Carlos, even though no DNA or fingerprints were found after the bombing which killed two people and injured 34.

"There are incredible weaknesses in this case: witnesses manipulated by the security services, liars, fake evidence," said Francis Vuillemin, Carlos's longtime lawyer along with Isabelle Coutant-Peyre, who has since become his partner.

"We are going to break it all down, and ask for an acquittal."

The trial recalls an era when Europe

...also known as Moslem Lebensraum...
was repeatedly targeted by professed revolutionary

bad boy

s, including some claiming to support the Paleostinian cause.

Little known at the time of the Drugstore attack, Venezuelan-born Carlos shot to the front pages the following year when his commando group burst into a meeting of the OPEC oil cartel in Vienna, taking 11 people hostage. Three people were killed.

His singular portrait ‐ with heavily tinted black glasses and a sardonic smile ‐ would capture the public imagination as he spent twenty years on the run, repeatedly giving the slip to international security services.

French police finally tossed in the clink
I ain't sayin' nuttin' widdout me mout'piece!
him in the Sudanese capital Khartoum in 1994, and he has been imprisoned ever since.

He was given a life sentence for the murders of two

coppers

in the French capital in 1975 as well as that of a former comrade who betrayed him.

He was later found guilty of four bombings in

Gay Paree

and Marseille in 1982 and 1983, some targeting trains, which killed a total of 11 people and injured nearly 150.
Posted by: Fred || 03/06/2018 00:00 || Comments || Link || E-Mail|| [216 views] Top|| File under:
The Grand Turk
Turkey asks Germany to extradite Syrian Kurdish politician
[ARABNEWS] The Sick Man of Europe Turkey


...the only place on the face of the earth that misses the Ottoman Empire....


has requested that German authorities detain and extradite a wanted Syrian Kurdish politician, Ottoman Turkish officials said Monday.

Deputy Prime Minister Bekir Bozdag said Turkey asked Germany to extradite Salih

Moslem

, the former co-chair of the Democratic Union Party, or PYD, on Friday, who, according to state-run Anadolu Agency was spotted addressing a rally in Berlin over the weekend.



Moslem

was released from custody in the Czech Republic last week, after being briefly detained on a Ottoman Turkish arrest warrant. He was requested to remain within EU territory and be available for hearings in his extradition case.

Turkey considers the PYD a terrorist group because of its links to outlawed Kurdish bandidos

murderous Moslem

s fighting within its own borders.

Moslem

was put on Turkey's most-wanted list in February, with a $1 million reward for his capture.

Bozdag told

news hound

s that Turkey received information that

Moslem

planned to travel to Germany from the Czech Republic and requested his return on Friday.
Posted by: Fred || 03/06/2018 00:00 || Comments || Link || E-Mail|| [169 views] Top|| File under: Sublime Porte
Southeast Asia
House arrest ruled out for Indonesia's ailing radical cleric
[ARABNEWS] Indonesia's Ministry of Justice and Human Rights said

holy man
Abu Bakar Bashir


... Leader of the Indonesian Mujahedeen Council and proprietor of the al-Mukmin madrassah in Ngruki. The spriritual head of Jemaah Islamiya, which he denies exists. Bashir was jugged and then released in the wake of the 2002 Bali bombings, which he blamed on a conspiracy among the U.S., Israel, and Australia ...


is ineligible for house arrest, one of the options the government said it was considering as leniency to the ailing

holy man

.

"House arrest is only available for a defendant who is standing trial, while he (Bashir) is no longer a defendant. He is a prisoner, convicted to serve time in prison," Ade Kusmanto, a

front man

for the ministry's Directorate General of Correction, told Arab News.

Last week, Defense Minister Ryamizard Ryacudu told journalists at the state palace that house arrest for the

holy man

is very likely, as the government is weighing up which form of clemency it could give to Bashir. The

holy man

suffers from pooling of blood on his legs, a condition which requires him to undergo regular medical check-ups.

On Mar. 1, Bashir was taken to a hospital in Jakarta for treatment which his lawyer, Achmad Michdan, said had been scheduled for Nov. 2017.

President Joko Widodo said the government gave permission for Bashir to go to the hospital on humanitarian grounds.

Kusmanto said the

holy man

can ask the president for clemency, given that he is in poor health and will become an octogenarian this year. Another possibility is to demand parole, for which he will be eligible in June 2019 when he will have served two-thirds of his 15-year prison sentence.

Talking to Arab News, Michdan said his client rules out both the options since applying for either one would mean that Bashir pleads guilty to the charges against him.

Bashir was convicted in 2011 for supporting paramilitary training in Aceh, and the firebrand
...firebrands are noted more for audio volume and the quantity of spittle generated than for any actual logic in their arguments...


holy man

is described as the ideological icon of Jamaah Islamia (JI), including those who carried out

kaboom

s in Bali in 2003.

"Bashir believes he is innocent because he was merely observing his faith as a

Moslem

. He was collecting money to fund training and travel for those who wanted to go as mujahideen to Paleostine. He wasn't rebelling against the country," Michdan said.

Michdan said that it should be possible for the government to "relocate the place" where Bashir serves his sentence from Gunung Sindur prison in Bogor, West Java, to his house in Solo, Central Java.

He cited examples of tossed in the calaboose
Drop the rosco, Muggsy, or you're one with the ages!
former Jakarta governor Basuki TjaHajja Purnama, who is serving his two-year sentence for blasphemy at a special police detention instead of a correctional facility, and East Timor resistance fighter Xanana Gusmao who had been imprisoned in Jakarta when he was fighting for East Timor's independence from Indonesia. He was then confined to a house in Central Jakarta in 1999.
Posted by: Fred || 03/06/2018 00:00 || Comments || Link || E-Mail|| [226 views] Top|| File under: Jemaah Islamiyah
Syria-Lebanon-Iran
Iran says it can enrich uranium in under 2 days if US pulls out of nuke deal
[IsraelTimes] Ahead of Trump-Netanyahu meeting,

front man

for Islamic Theocratic Republic's atomic agency says country's centrifuges are 24 times more powerful than its older models.


In that case it wasn't much of a deal, was it?


An Iranian nuclear energy official on Monday warned that his country is able to create highly enriched uranium in "less than 48 hours," should the United States drop out of the 2015 nuclear agreement.

"If we want to enrich uranium to the 20-percent level, we can do it in less than 48 hours," Behrouz Kamalvandi,

front man

of the Atomic Energy Organization of Iran, told the Iranian Arabic-language al-Alam TV network.

Uranium enriched above the level of 20% is considered highly enriched and could theoretically be used in an atomic weapon, though most nuclear bombs contain uranium enriched to higher than 80%.

In his interview, Kamalvandi said that Iran has developed highly advanced centrifuges that are 24 times more powerful than the previous models used.

He official said that those machines could be brought back into full service if the 2015 nuclear deal ‐ formally known as the Joint Comprehensive Plan of Action ‐ were to collapse.

The interview came on the same day Prime Minister Benjamin Netanyahu ‐ in America for the annual AIPAC conference in Washington, DC ‐ was slated to meet with US President Donald Trump


...New York real estate developer, described by Dems as illiterate, racist, misogynistic, and what ever other unpleasant descriptions they can think of, elected by the rest of us as 45th President of the United States...


to discuss the JCPOA.
Posted by: trailing wife || 03/06/2018 00:00 || Comments || Link || E-Mail|| [362 views] Top|| File under: Govt of Iran
Who's in the News
29
[untagged]
8
Islamic State
5
Houthis
3
Sublime Porte
2
al-Nusra
2
Govt of Pakistain Proxies
1
Govt of Saudi Arabia
1
Govt of Syria
1
Hizb-i-Islami-Hekmatyar
1
Jamaat-e-Islami
1
Jemaah Islamiyah
1
Maute group (IS)
1
Moslem Colonists
1
Pirates
1
Thai Insurgency
1
al-Qaeda in Mali/Nusrat al-Islam wal Muslimeen
1
Antifa
1
Baloch Liberation Army
1
Commies
1
Govt of Iran
Bookmark
E-Mail Me
The Classics
The O Club
Rantburg Store
The Bloids
The Never-ending Story
Thugburg
Gulf War I
The Way We Were
Bio
Merry-Go-Blog
Hair Through the Ages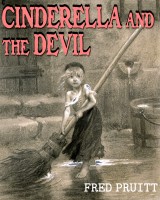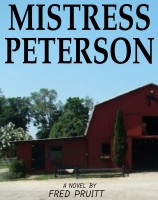 On Sale now!


A multi-volume chronology and reference guide set detailing three years of the Mexican Drug War between 2010 and 2012.

Rantburg.com and borderlandbeat.com correspondent and author Chris Covert presents his first non-fiction work detailing the drug and gang related violence in Mexico.

Chris gives us Mexican press dispatches of drug and gang war violence over three years, presented in a multi volume set intended to chronicle the death, violence and mayhem which has dominated Mexico for six years.
Click here for more information


Meet the Mods
In no particular order...


Steve White
Seafarious
Pappy
lotp
Scooter McGruder
john frum
tu3031
badanov
sherry
ryuge
GolfBravoUSMC
Bright Pebbles
trailing wife
Gloria
Fred
Besoeker
Glenmore
Frank G
3dc
Skidmark
Alaska Paul



Better than the average link...



Rantburg was assembled from recycled algorithms in the United States of America. No trees were destroyed in the production of this weblog. We did hurt some, though. Sorry.
3.235.22.104