Africa North
Sahel 'G5' force starts anti-extremists fight
[PRESSTV] A joint anti-extremist force linking countries in the Sahel began operations on Wednesday, the French military mission in the region, which is providing support, told AFP.

"The deployment of Malian, Nigerien and Burkinabe troops in the G5 Sahel force began this morning," said a colonel for

La Belle France

's Barkhane mission, speaking on condition that only his first name of Marc-Antoine was used.

Several hundred troops have been deployed in the initial operation, codenamed Hawbi, he said.

It will "provide a show of strength and demonstrate presence" in the Mali, Burkina and Niger border regions "and impede freedom of movement, which several

gang

s have enjoyed for months," Marc-Antoine said.

"The ultimate goal is to boost the power of the G5 Sahel force so that it can relocate by itself in cross-border zones," said Marc-Antoine.

The world's newest joint international force, the five-nation G5 Sahel plans to number up to 5,000 military, police and civilian troops by March 2018.

The 5,000 will comprise two battalions each from Mali and Niger and one each from Burkina Faso


...The country in west Africa that they put where Upper Volta used to be. Its capital is Oogadooga, or something like that. Its president is currently Blaise Compaoré, who took office in 1987 and will leave office feet first, one way or the other...


, Chad and Mauritania.

The force has been placed under the leadership of a Malian general, Didier Dacko, although for the time being the national contingents will not be integrated.
Posted by: Fred || 11/02/2017 00:00 || Comments || Link || E-Mail|| [300 views] Top|| File under: al-Qaeda in North Africa
Europe
Bosnia Extradites Kosovo Jihadist to U.S.
[AnNahar] Bosnia has extradited to the United States a Kosovo jihadist whom Washington suspects of links to jihadist groups, four months after his arrest in Sarajevo, prosecutors said Tuesday.

Bosnia's prosecutors "took part in a complex operation to locate and extradite to the U.S. a person originating from Kosovo with terrorism links," a statement said.

No more details were available due to "sensitivity of the case," it added.

But the Zurnal.info website, specialized in terrorism issues, identified the man as Mirsad Kandic, a "dangerous collaborator of the Islamic State
...formerly ISIS or ISIL, depending on your preference. Before that al-Qaeda in Iraq, as shaped by Abu Musab Zarqawi. They're very devout, committing every atrocity they can find in the Koran and inventing a few more. They fling Allah around with every other sentence, but to hear the pols talk they're not really Moslems....
" jihadist group.

U.S. authorities accuse Kandic of having spent time in the former IS bastion of Raqa in Syria, and of providing logistical support to the jihadists, the site reported.

He had provided IS with weapons and

boom jacket

s, used notably by Jake Bilardi, an 18-year-old Australian killed in a 2015

suicide kaboom

against the Iraqi army in the west of the country, according to Zurnal.info.

Kandic entered Bosnia early this year through Sarajevo airport, using a fake Ukrainian passport.

He was tossed in the slammer
You have the right to remain silent...
in July during a raid on a Sarajevo apartment.

Around 240 Bosnian citizens had joined the jihadists on the frontlines of Iraq and Syria since 2012, the Bosnian authorities said in August.

A total of 116, nearly half of them men, were still believed to be there, while at least 65 were killed.

Half of the 46 who returned to Bosnia were condemned to prison terms.

Some 300 Kosovo Albanians had also joined the jihadists' ranks in Iraq and Syria in recent years, among whom some 60 were killed, according to the Kosovo authorities.
Posted by: trailing wife || 11/02/2017 00:00 || Comments || Link || E-Mail|| [168 views] Top|| File under: Islamic State
Home Front: WoT
Trump Calls For Quick Trial Ending In 'DEATH PENALTY' For NYC Terrorist
[Daily Caller] President Donald Trump reversed course on his previous call for the Manhattan terrorist to be transported to Guantanamo Bay, pointing out in a Thursday tweet that a trial in New York will lead to a quicker resolution.

The tweets come one day after Trump said he "would consider" sending Sayfullo Saipov, who killed eight and wounded 11 Monday, to Guantanamo Bay during a broadcasted cabinet meeting.

Trump went on to criticize the diversity visa program, which Saipov used to enter the country from Uzbekistan in 2010.

"Diversity lottery ‐ sounds nice. It's not nice," Trump told reporters. "It's not good. It's not good. It hasn't been good. We've been against it."

The State Department program annually grants visas to 50,000 immigrants hailing from countries with historically low U.S. immigration.
Posted by: Besoeker || 11/02/2017 08:55 || Comments || Link || E-Mail|| [568 views] Top|| File under:
Day 3: New York attack suspect charged with providing support to ISIS
[ENGLISH.ALARABIYA.NET] An Uzbek immigrant suspected of killing eight people in New York City by plowing a truck into cyclists and pedestrians on a bike path was charged in federal court on Wednesday with acting on behalf of the

hard boy

group ISIS.

The suspect, Saifullah Saipov, 29, who was hospitalized after a police officer shot and jugged
Drop the heater, Studs, or you're hist'try!
him, ending Tuesday's rampage, confessed to authorities while

in jug

that he began planning the attack a year ago, according to the criminal complaint filed against him.

The 10-page complaint said Saipov waived his rights to remain silent and avoid self-incrimination in agreeing to speak to

Sherlocks

without an attorney present from his Bellvue Hospital Center bed in Manhattan.

In the course of that interview, the complaint said, Saipov told

Sherlocks

he was inspired by ISIS videos he had watched on his cellphone, chose Halloween for the attack because he believed more people would be on the streets, and had originally planned to strike the Brooklyn Bridge as well as the bike path.

The complaint also said Saipov had requested permission to display ISIS' flag in his hospital room and said he felt good about what he had done.

Meanwhile,


...back at the Council of Boskone, Helmuth ordered the space pirate fleet to attack Zemblonia...


the Federal Bureau of Investigation posted an online wanted poster of a second Uzbekistan-born man, named Mukhammadzoir Kadirov, 32, who was described as being sought for questioning in connection with the attack along the Hudson River in lower Manhattan.

Saipov was charged with one count of providing material support and resources to a foreign terrorist organization, designated in the complaint as ISIS, and one count of violence and destruction of motor vehicles.

Person of Interest (Mukhammadzoir Kadirov) in NYC Terror Attack Has Been Found: Feds

[NBCNewYork] FBI interviewing acquaintance, wife of NYC terror suspect.

Law enforcement officials said that the man is known to have been in contact with Sayfullo Saipov, the man charged in Tuesday's attack. It's not clear if Kadirov knew about Saipov's plans, but they said there is nothing that indicates he may have been involved in the attack.

Federal agents are also interviewing Saipov's wife, but they said the woman has been cooperating with the investigation.

Trump reveals New York terror suspect brought in TWENTY THREE 'family members' after winning Green Card lottery


[Daily Mail, Where America Gets Its News] President Donald Trump told reporters on Wednesday that terror suspect Sayfullo Saipov was the 'primary contact' for 23 immigrants


Saipov came into the U.S. on a 'diversity visa' lottery program


The president called for an end to 'chain migration'


Current U.S. policy prioritizes factors such as reuniting families


He said the current U.S. justice system was a 'joke and it's a laughingstock'


He also called for 'quick justice' and treating the suspect as an enemy combatant
NYC terrorist conducted a test run. A neighbor spotted the Uzbek immigrant wearing a traditional 'robe' and driving around in a Home Depot truck for weeks as another says he often saw him with his burqa-wearing wife
[Daily Mail, Where America Gets Its News] Carlos Batista, 23, of Paterson, NJ told DailyMail.com he recognized Sayfullo Saipov as his neighbor and recalled him driving around in a Home Depot truck with two male friends


He said his behavior is suspicious in hindsight since he never saw Saipov load or unload anything from the vehicle


Batista added that Saipov was allegedly always dressed in a 'traditional robe' and wore a cap, and hung out with two other men with 'beards'


Saipov's family were whisked away earlier today with luggage and other personal possessions
Posted by: Fred || 11/02/2017 00:00 || Comments || Link || E-Mail|| [188 views] Top|| File under: Islamic State
India-Pakistan
Foreign minister chides America for policy shaped by 'frustrated' generals
[DAWN] A day after

politician

s slammed US President Donald Trump


...New York real estate developer, described by Dems as illiterate, racist, misogynistic, and what ever other unpleasant descriptions they can think of, elected by the rest of us as 45th President of the United States...


's new South Asia policy,


...because that will assuredly change his mind...

Foreign Minister Khawaja Asif assured the Senate that their concerns had been heard and Pakistain's foreign policy would be devised keeping their guidelines in mind.

Beginning his speech with an acknowledgement of Trump's assertion that "things have started getting better" in US-Pakistain relations, and thanking the American president for the endorsement, Asif reiterated that Pakistain wishes for a regional solution to the Afghan problem.

"The entire region has a role to play in the Afghan process, and Pakistain wishes for a regional solution to the security challenges faced by the country," he asserted.

"We will use the Shanghai Cooperation Organisation (SCO) platform to Pakistain's benefit, and we have been very active there," he assured.

Agreeing to a

politician

's assertion that Pakistain put its own interests first, he assured the senators that any foreign policy will prioritise Pakistain's needs of the hour.

Rubbishing PPP Senator Farhatullah Babar's assertion that he had "unwittingly" criticised American generals for their failures in Afghanistan, Asif stated unequivocally that he firmly believes in the statement he made: that the new US policy is ineffective because it was influenced by generals who have been frustrated in the Afghan war.
Posted by: Fred || 11/02/2017 00:00 || Comments || Link || E-Mail|| [274 views] Top|| File under: Govt of Pakistan
Iraq
How the US back-stabbed the Kurds
[Jpost] On October 5 Operation Inherent Resolve spokesman Army Col. Ryan Dillon tweeted that Iraqi forces had liberated Hawija, the last Islamic State pocket in northern Iraq. After the offensive, the Iraqi Army was expected to shift far to the west, to fight ISIS in Anbar.

Instead, it paused for 10 days and then rolled into Kirkuk, stripping the Kurdistan Regional Government of one of its largest cities, conquering oil fields the Kurds had been using, and beginning a massive and unprecedented crackdown on the Kurdistan region.

The extraordinary steps Iraqi Prime Minister Haider al-Abadi has taken to reverse decades of Kurdish gains in autonomy seem to have the United States' stamp of approval and have been encouraged by Iran, both of which are key allies of Baghdad.

How did this happen, and why did it happen so quickly? Up until October 5, when the Hawija offensive ended, the Kurdish Peshmerga and Iraqi forces had all been fighting the same enemy, and both of them had US special forces and advisers close to their units. Both groups were being trained by parts of the 70-nation anti-ISIS coalition.


Simple, because they don't (think they) need the Kurds anymore.
Posted by: g(r)omgoru || 11/02/2017 05:36 || Comments || Link || E-Mail|| [575 views] Top|| File under:
Iraqi army threatens Erbil over ignoring security pact
[ENGLISH.ALARABIYA.NET] The Iraqi army announced that Kurdistan region ignored security agreements that have been approved previously, giving the region a "final deadline" to implement the security pact.

In a statement issued Wednesday by the Joint Operations Command in Iraq, the army confirmed that Kurdistan's forces are structuring their defenses and moving forces throughout the negotiation period, adding that "this is a policy of stalling and treason to target our troops."

The Iraqi army stressed that the actions on Erbil's side are unacceptable, contrary to set agreements and that they will secure the border areas with Kurdistan if Erbil doesn't commit.

The Joint Operations Command praised the "high responsibility and wisdom" manifested by the Iraqi Prime Minister Commander-in-Chief of the Armed Forces Haider Abadi, sending a high-level military technical delegation to hold a series of meetings with the security delegation of Erbil and give a deadline for several days to prevent bloodshed and to ensure the protection of citizens.

However,


facts are stubborn; statistics are more pliable...


according to the statement of the Iraqi army, Kurdistan leadership and its delegation rejected the draft agreed upon in negotiations by the federal envoy with Erbil.

The statement highlighted that it is clear that Erbil negotiators wasted time and pulled out at the last minute forcing negotiations back to square one.

"What they have (Erbil) submitted is absolutely unacceptable," the statement added.

The statement stressed that "the federal forces are required to secure areas and borders, protect the civilians and have strict instructions not to clash and prevent bloodshed, but if

gang

s associated with Erbil fired missiles or bombed at federal forces, killed members and intimidated the citizens, they will be pursued by the forces of the federal law and will not be safe."


Posted by: Fred || 11/02/2017 00:00 || Comments || Link || E-Mail|| [180 views] Top|| File under: Govt of Iraq
Israel-Palestine-Jordan
Several tunnel terrorists still missing, may be in Israel
[Ynet] The Paleostinian Islamic Jihad


...created after many members of the Egyptian Moslem Brotherhood decided the organization was becoming too moderate. Operations were conducted out of Egypt until 1981 when the group was exiled after the assassination of President Anwar Sadat. They worked out of Gaza until they were exiled to Lebanon in 1987, where they clove tightly to Hezbollah. In 1989 they moved to Damascus, where they remain a subsidiary of Hezbollah...


(PIJ) suffered a major blow Monday, when a tunnel carrying its operatives‐including senior commanders‐

exploded

by the IDF, killing nine

Death Eaters

with five Jihad terrorists still considered missing, possibly within Israeli territory.

The IDF considers the incident to still be ongoing, with the

Gazoo

Division remaining on high alert in fear of PIJ retaliatory measures following the tunnel's detonation, with the army saying it was merely 200 ‐ 300 meters from one of its outposts in the Kissufim sector. A shaft exiting into Israeli territory was not yet excavated, the army added.

The tunnel detonated Monday was considered unique due to the organization that excavated it‐the Islamic Jihad‐which thus far concentrated on developing advanced rocket capabilities, occasionally better than Hamas's. The PIJ has some 10,000 fighters in the strip and has equipped itself with hundreds of medium-range rockets, reaching up to 40 kilometers, and several dozen relatively new short-range rockets, only capable of reaching the area surrounding

Gazoo

but carrying a payload of hundreds of kilograms of explosives. The latter rockets are equivalent to Hezbollah's Burqan rockets in their destructive potential.

The organization coordinates with Hamas but is considered independent, and its stance on the reconciliation agreement has yet to become known.

Due to heightened tensions, work on the underground anti-tunnel barrier wall was partially halted in light of daily status evaluations and the danger snipers pose to the project's employees and the forces acting as their security.

The IDF also has not ruled out the possibility Iran, the organization's chief financier, will consider the new situation an opportunity to hamstring the newly-found reconciliation, brokered by Egypt, and urge PIJ to retaliate in order to create escalation within the entire strip.

"The Islamic Jihad's headquarters are in Syria, where decisions are made in coordination with Iran," the Israeli officer explained.

New discoveries regarding the detonated tunnel
New details regarding the IDF campaign against terror tunnels in the

Gazoo

Strip came to light Wednesday, as it was discovered the

Gazoo

Division has been operating a group of experts‐dubbed "the brain" by the senior officer‐for about a year, tasked with locating and destroying tunnels.

The lab, which is overseen by an officer affiliated with the division, has engineers, geologists, engineering officers and intelligence personnel all working in tandem to interpret data received by the technological systems deployed in the field, including the sensor array that picked up the tunnel this week.

The tunnel

exploded

as part of an operation that mobilized dozens of officers and soldiers, and the tunnel's detonation was precise thanks to the experts' efforts. The operational also entailed preliminary deployment in the sector, strengthening defenses near the border and isolating the space around the tunnel.

The laboratory was designed to operate not merely against tunnels penetrating into Israeli territory, but to also translate its innovative capabilities for the forces maneuvering around the strip during the next conflagration.

The information gleaned by "the brain" will assist soldiers in handling Hamas's many upgraded offensive tunnels, through which the organization attained one of its greatest achievement during Operation Protective Edge: kidnapping the bodies of Oron Shaul and Hadar Goldin.

Islamic Jihad excavators worked on the tunnel for about a year, and five of them were performing digs while it

exploded

, which may mean the organization was unaware its tunnel was discovered and signaled for demolition by the IDF.
Posted by: trailing wife || 11/02/2017 00:00 || Comments || Link || E-Mail|| [372 views] Top|| File under: Islamic Jihad (Palestian)
Terror Networks
CIA files shows depth of al-Qaeda's relationship with Iran
[ENGLISH.ALARABIYA.NET] The recently released CIA bin Laden files provide new details concerning al Qaeda's relationship with Iran.

One never-before-seen 19-page document contains a senior

holy warrior

's assessment of the group's relationship with Iran, the Foundation for Defense of Democracy's Long War Journal reported.

The author explains that Iran offered some "Saudi brothers" in al Qaeda "everything they needed," including "money, arms" and "training in Hezbollah camps in

Leb

, in exchange for striking American interests in Soddy Arabia


...a kingdom taking up the bulk of the Arabian peninsula. Its primary economic activity involves exporting oil and soaking Islamic rubes on the annual hajj pilgrimage. The country supports a large number of princes in whatcha might call princely splendor. When the oil runs out the rest of the world is going to kick sand in the Soddy national face...


and the Gulf."

Iranian intelligence facilitated the travel of some operatives with visas, while sheltering others.

Abu Hafs al-Mauritani, an influential ideologue prior to 9/11, helped negotiate a safe haven for his jihadi comrades inside Iran. But the author of the file, who is clearly well-connected, indicates that al Qaeda's men violated the terms of the agreement and Iran eventually cracked down on the Sunni jihadists' network, detaining some personnel.

Still, the author explains that al-Qaeda is not at war with Iran and some of their "interests intersect," especially when it comes to being an "enemy of America."

Bin Laden's files show the two sides have had heated disagreements. There has been hostility between the two. al-Qaeda even penned a letter to Ayatollah Khamenei demanding the release of family members held in Iranian custody.

Other files show that al-Qaeda kidnapped an Iranian diplomat to exchange for its men and women. Bin Laden himself considered plans to counter Iran's influence throughout the Middle East, which he viewed as pernicious.

However,


Caliphornia hasn't yet slid into the ocean, no matter how hard it's tried...


bin Laden urged caution when it came to threatening Iran. In a previously released letter, bin Laden described Iran as al-Qaeda's "main artery for funds, personnel, and communication." And despite their differences, Iran continued to provide crucial support for al-Qaeda's operations.

In a series of designations and other official statements issued since July 2011, the US Treasury and State Departments have repeatedly targeted al-Qaeda's "core facilitation pipeline" inside Iran.

Sources familiar with the intelligence used to justify those designations say they are based, in part, on the Abbottabad


... A pleasant city located only 30 convenient miles from Islamabad. The city is noted for its nice weather and good schools. It is the site of Pakistain's military academy, which was within comfortable walking distance of the residence of the late Osama bin Laden....


files. It is likely that still more revelations concerning al-Qaeda's relationship with Iran remain to be found in the cache made available today the FDD stated.

Posted by: Fred || 11/02/2017 00:00 || Comments || Link || E-Mail|| [280 views] Top|| File under: al-Qaeda
CIA's last batch of bin Laden documents reveal insghts into son, Hamza
[ENGLISH.ALARABIYA.NET] A massive new trove of documents from the the late Osama bin Laden

... who is no longer with us, and won't be again...


files has been released to the public, BuzzFeed reported.

The files released more than six years after they were recovered in the US raid that killed the notorious al-Qaeda leader provide new insight into the man and into the workings of al-Qaeda.

They files also contain the first publicly available images of bin Laden's son, Hamza, as a young man.

A report from the Combating Terrorism Center at West Point military college called the younger bin Laden, "Al-Qaeda's leader in waiting."

The new files ‐ which contain the majority of those recovered during the raid ‐ number in the hundreds of thousands and include audio, video and text.

They have not yet been translated from Arabic according to BuzzFeed.

Research by Washington-based Foundation for the Defense of Democracies (FDD), a think tank that was instrumental in pushing the US government to release the files, the documents include a video from Hamza bin Laden's wedding, which the FDD believes took place in Iran, where Hamza spent years in a form of house arrest, it said.

Pages from bin Laden's personal diary were made available as well as new information about al-Qaeda's relationship with Iran, further insight into bin Laden's relationship with al-Qaeda's global networks and a deeper understanding of bin Laden's leadership style.


Posted by: Fred || 11/02/2017 00:00 || Comments || Link || E-Mail|| [371 views] Top|| File under: al-Qaeda
Home Front: Culture Wars
NY Imam hammers deBlasio
[ConservativeDailyPress] A Muslim leader who calls himself "reformed" and the "Imam of peace" took to social media last night to blast liberal New York Mayor Bill de Blasio. Imam Tawhidi


Imam Tawhidi's website can be seen here. He followed his father into the profession of Shiite imaming after having trained in his father's imam school in Qom, then returned to Australia to do Allah's work. That work apparently involves a great deal of talking at home and around the world, not to mention on television, the internet, and Twitter -- he openly rejects Muslim terrorism, at least of the ISIS sort, and likes to upbraid his fellow imams, most of whom are Sunni, when they do not join him. How he feels about Iran-sponsored terrorism is less clear.

(Imam's are religious leaders in the Muslim religion) stated that he warned the mayor that New York was becoming a dangerous place well before yesterday's terror attack in the city. Tawhidi calls out de Blasio, clearly stating, "He did nothing."




His tirade against Mayor de Blasio and liberals, in general, began with three tweets shortly after the attack by Sayfullo Saipov.


[Series of Tweets]


They did not end there, however. The Muslim man went on to include many in his condemnation. He appears to believe that liberals who deny the existence of terrorism by Muslims are putting the entire world in danger.


[Another Tweet]


He called out Hillary Clinton for her silence on the New York attack, reminding the public of earlier comments she has made.


[HRC Vid and Another Tweet]


It is clear that Tawhidi is upset and many understand why. Terror attacks continue to happen while liberals are still denying that jihadists even exist. The Imam points out that everyone who shuts down conversation about the topic is only contributing to the problem.


[Another Tweet]


As Conservative Daily Post reported just yesterday, universities are going to great lengths in order censor free speech. From Diversity Peer Educators, Inclusive Language Campaign, and safe spaces, institutions have become more about protecting feelings than learning.

Although it appears that Mayor de Blasio has finally admitted to this attack being terror, as Imam Tawhidi notes, it is too little too late. If the mayor had someone who was willing to discuss this possibility a year ago, why did he not jump at the chance? Likely for the same reason that many of the terrorists who attack in Europe were "on the radar." Liberals have made it common practice to be blind to anything that does not fit their agenda. Muslim terrorists are one of those subjects and in this case, the blood of 8 people may rest in de Blasio's hands.
Posted by: Anomalous Sources || 11/02/2017 00:00 || Comments || Link || E-Mail|| [252 views] Top|| File under: Moslem Colonists
Who's in the News
21
[untagged]
7
Islamic State
4
Moslem Colonists
2
Govt of Syria
2
Govt of Iraq
2
Hamas
2
al-Qaeda
1
Govt of Pakistan
1
Govt of Qatar (MB)
1
Houthis
1
Islamic Jihad (Palestian)
1
Salafists
1
al-Nusra
1
al-Qaeda in North Africa
1
Ansar Bayt al-Maqdis (IS)
1
Arab Spring
1
Commies
1
Govt of Iran Proxies
Bookmark
E-Mail Me
The Classics
The O Club
Rantburg Store
The Bloids
The Never-ending Story
Thugburg
Gulf War I
The Way We Were
Bio
Merry-Go-Blog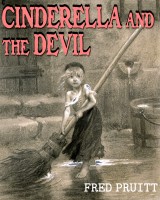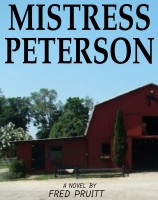 On Sale now!


A multi-volume chronology and reference guide set detailing three years of the Mexican Drug War between 2010 and 2012.

Rantburg.com and borderlandbeat.com correspondent and author Chris Covert presents his first non-fiction work detailing the drug and gang related violence in Mexico.

Chris gives us Mexican press dispatches of drug and gang war violence over three years, presented in a multi volume set intended to chronicle the death, violence and mayhem which has dominated Mexico for six years.
Click here for more information


Meet the Mods
In no particular order...


Steve White
Seafarious
Pappy
lotp
Scooter McGruder
john frum
tu3031
badanov
sherry
ryuge
GolfBravoUSMC
Bright Pebbles
trailing wife
Gloria
Fred
Besoeker
Glenmore
Frank G
3dc
Skidmark
Alaska Paul



Better than the average link...



Rantburg was assembled from recycled algorithms in the United States of America. No trees were destroyed in the production of this weblog. We did hurt some, though. Sorry.
18.207.106.142