Afghanistan
Ex-Taliban commander admits the group's leaders are in Pakistan
[Khaama (Afghanistan)] A former commander of the Taliban


...the Pashtun equivalent of men...


group who has joined

grinding of the peace processor

in eastern Nangarhar


The unfortunate Afghan province located adjacent to Mohmand, Kurram, and Khyber Agencies. The capital is Jalalabad. The province was the fief of Younus Khalis after the Soviets departed and one of his sons is the current provincial Taliban commander. Nangarhar is Haqqani country..


province has admitted that the group's leaders are based in the neighboring Pakistain.

The provincial government in a statement said a group of Taliban

Lions of Islam

joined

grinding of the peace processor

due to the efforts of the Afghan intelligence operatives and have vowed that they will not conduct anti-government activities anymore.

The leader of the group Abdul Wahab who has surrendered to the government with his four fighters has said they were conducting insurgency in Khogyani, Shirzad, Hesarak, Chaparhar and some other districts of Nangarhar since last eight years.

Wahab claimed that the group's top leaders are based in Pakistain and they were receiving instructions from them to conduct insurgency activities.

Another member of the group Wahidullah who joined

grinding of the peace processor

has said he joined the Taliban ranks six years ago and during the period they were receiving instructions from the Pakistain-based leaders of the group to conduct insurgency.

Accoridng ot Wahidullah, they were mainly instructed to target the schools, bridges, culverts and other public welfare compounds.

The Taliban

Lions of Islam

group has not commented regarding the surrender of the group's fighters in this province so far.


Posted by: Fred || 06/19/2017 00:00 || Comments || Link || E-Mail|| [6460 views] Top|| File under: Taliban
Africa Subsaharan
Half of Nigeria food never reached Boko Haram victims: Government
[Iran Press TV] Nigeria says half of government food aid meant to reach the victims of a militancy northeast of the country has not reached its destination.

A

front man

for acting president Yemi Osinbajo said late on Saturday that half of the trucks carrying food aid for people driven from their homes by Boko Haram
... not to be confused with Procol Harum, Harum Scarum, possibly to be confused with Helter Skelter. The Nigerian version of al-Qaeda and the Taliban rolled together and flavored with a smigeon of distinctly Subsaharan ignorance and brutality...
Takfiri
...an adherent of takfir wal hijra, an offshoot of Salafism that regards everybody who doesn't agree with them as apostates who must be killed...
group have been diverted away from their destination.

"Over 1,000 trucks of assorted grains are now on course, delivering the grains intact to beneficiaries since the commencement of the present program as against the reported diversion of over 50 trucks in every 100 trucks sent to the northeast," said Laolu Akande in an emailed statement.

Osinbajo, acting in lieu of President Muhammadu Buhari who is in

Britannia

on medical leave, launched a program on June 8 to reach out to around 2.7 million people identified as IDPs, or internally displaced, as a result of more than eight years of insurgency by Boko Haram.

Akande said the new system for distribution of food would significantly prevent the diversion of the humanitarian aid
.

"The issue of diversion of relief materials, including food and related matters, which has dogged food delivery to the IDPs would be significantly curbed under the new distribution matrix," said the official, elaborating that 1,376 military personnel and 656 armed police would be tasked with guarding the food from where it its loaded to the trucks to the three main location where displaced people live, namely Borno, Adamawa and Yobe.


Posted by: Fred || 06/19/2017 00:00 || Comments || Link || E-Mail|| [6462 views] Top|| File under: Boko Haram (ISIS)
Arabia
Israeli sources: Breakthrough in ties with Saudi Arabia is unlikely
Israeli sources were skeptical Sunday of a report in the Sunday Times that Saudi Arabia and Israel are in talks to establish economic ties, saying Riyadh has little interest at the moment in taking its ties with Israel out into the open.

Senior Israeli officials, from Prime Minister Benjamin Netanyahu down through ministers, such as Transportation and Intelligence Minister Israel Katz, have broadly hinted over more than a year that Israel and the Saudis are cooperating on security issues having to do with their common threats: Iran and radical Islamic terrorism.

But beyond mentioning that these ties exist, no one has provided much detail.

The Sunday Times, quoting Arab and American sources, said the economic ties would "start small," allowing Israeli business people to operate in the Gulf, and letting EL Al fly over Saudi airspace.



Why should Israel exert itself to establish relations with a "country" that - given fracking - won't exist in 10 years?
Posted by: g(r)omgoru || 06/19/2017 03:16 || Comments || Link || E-Mail|| [6463 views] Top|| File under:
Cow farm in Qatari desert struggles amid Arab boycott
[ENGLISH.ALARABIYA.NET] On a cattle farm in the desert outside Doha, hundreds of cows imported from the Netherlands are led into an air-conditioned hall to be milked by Asian workers in orange uniforms.

Ghadeer farm, set among scrubland near a US air base, is scrambling to meet a surge in demand for milk caused by a Saudi-led economic boycott of Qatar that has raised fears of food shortages in a country dependent on imports.

Saudi Arabia, the United Arab Emirates and other Arab nations cut ties and severed all transport links with Qatar last week over its alleged support for terrorism.

The dispute has disrupted trade, forcing the gas-rich state to fly in goods from Turkey and Iran and launch new shipping routes.

Australia ship
On Thursday, a ship from Australia carrying thousands of sheep arrived at Qatar's Hamad port. A prominent businessmen last week announced plans to airlift 4,000 cows into the desert country, according to Bloomberg.

At the farm on Friday, black cows stood ankle-deep in mud under hangers as workers unloaded bags of grass from tractors.

"It's been non-stop and we are exhausted. The cows are exhausted too," said Sajit, 32, a worker from Nepal. "We are confident we can increase production but we need to ensure we have enough food for the cows and better facilities."

The farm, set up in 1985, was the first attempt to rear cattle on an industrial scale in the Arabian Peninsula country where fierce temperatures and vast gas revenues mean food and fresh produce are typically flown or shipped in.

Food insecurity
Food insecurity has long preoccupied Qatar which shares its only land border with Saudi Arabia and buys 80 percent of its food from the neighbors that have ostracized it.

The government has acquired farmland in countries like Sudan and is growing crops on vast farms in the desert with water piped in from desalination plants.

Qatari traders say they can avert shortages and survive the boycott by striking deals with new suppliers from places like India and China.

But the sanctions have led to worry on the farm.

With temperatures approaching 50 degrees, the cows are suffering heat stress and producing less milk.

"We need grain supplements to feed the cows and boost their milk volumes but the grain comes from the UAE," said Sajit. "We must find another source soon or the grain will run out."
Posted by: Fred || 06/19/2017 00:00 || Comments || Link || E-Mail|| [6467 views] Top|| File under: Govt of Qatar (MB)
Iran's deputy foreign minister visits Qatar with Rouhani message
[ENGLISH.ALARABIYA.NET] Iranian Foreign Ministry

front man

Bahram Qasimi said that the Deputy Foreign Minister for Arab and African Affairs, Hossein Jaberi Ansari, paid a short visit to Qatar


...an emirate on the east coast of the Arabian Peninsula. It sits on some really productive gas and oil deposits, which produces the highest per capita income in the world. They piss it all away on religion, financing the Moslem Brotherhood and several al-Qaeda affiliates...


where he met with Qatari officials and exchanged views about the bilateral relations and the most important international issues.

The Iranian news agency "IRNA" stated that Qasimi pointed out that Jaberi Ansari carried friendly messages from Iranian officials to Qatari officials.

He stressed that the Islamic Theocratic Republic of Iran always seeks unity and solidarity among the Islamic world and helps to set foundations of peace and security in the region.

The Spokesman for the Iranian Foreign Ministry said that this visit comes in the framework and the continuation of previous consultations with Qatari officials.

"Iran era" site, which is close to the government, reported that Ansari carried a verbal message from Rouhani to Sheikh Tamim bin Hamad, emir of Qatar.

The website quoted the Qatari News Agency that Rouhani's message to Sheikh Tamim was carried by Hossein Jaberi Ansari, assistant of Iranian foreign affairs Minister for Arab and African Affairs, during a meeting with Qatari Foreign Minister Sheikh Mohammed bin Abdul Rahman Al Thani on Saturday evening.

The agency gave no further details about the message.

Jaberi Ansari is the first Iranian official to visit Doha since severing relations with Qatar by some Arab countries about two weeks ago.


Posted by: Fred || 06/19/2017 00:00 || Comments || Link || E-Mail|| [6462 views] Top|| File under: Govt of Iran
US: Iran provides cruise missiles to Yemen's Houthis, in threat to Bab el-Mandeb
[ENGLISH.ALARABIYA.NET] US General Joe Dunford, chairman of the Joint Chiefs of Staff, said in an interview this week that Iran is "harassing US and international maritime activities" in the Arabian Gulf.

Speaking to Breaking Defense, Dunford said it was important to "zero in" on one of the most important issues for the United States, "and that's freedom of navigation in the Straits of Hormuz and the Bab el-Mandeb."

"By harassing U.S. and international maritime activities ... and supplying advanced anti-ship cruise missiles to Houthi
...a Zaidi Shia insurgent group operating in Yemen. They have also been referred to as the Believing Youth. Hussein Badreddin al-Houthi is said to be the spiritual leader of the group and most of the military leaders are his relatives. The Yemeni government has accused the Houthis of having ties to the Iranian government, which wouldn't suprise most of us. The group has managed to gain control over all of Saada Governorate and parts of Amran, Al Jawf and Hajjah Governorates. Its slogan is God is Great, Death to America™, Death to Israel, a curse on the Jews ...
rebels in Yemen


...an area of the Arabian Peninsula sometimes mistaken for a country. It is populated by more antagonistic tribes and factions than you can keep track of. Except for a tiny handfull of Jews everthing there is very Islamic...


on the Red Sea coast, Iran is posing a threat to two waterways that are absolutely crucial to global commerce."

He added: "Since the 1970s and [President
Jimmy Carter


... the worst president ever. Maybe the second worst. The votes aren't all in yet...


's 'Carter Doctrine'], the United States has been committed to keeping those vital waterways open."

In January, a US Navy destroyer fired three warning shots at four Iranian fast-attack vessels near the Strait of Hormuz after they closed in at high speed and disregarded repeated requests to slow down.

Years of mutual animosity eased when Washington lifted sanctions on Tehran last year after a deal to curb Iran's nuclear ambitions. But serious differences remain over Iran's ballistic missile program and conflicts in Syria and Iraq.
Posted by: Fred || 06/19/2017 00:00 || Comments || Link || E-Mail|| [6460 views] Top|| File under: Govt of Iran
Britain
Hezbollah supporters call for Israel's annihilation at London rally
[IsraelTimes] A few hundred people marched down Regent Street, behind the Paleostinian and Hezbollah terror flag, before staging a sit-down protest on Oxford Street.

Hezbollah and Paleostine supporters staging a sit-down protest brought part of central London to a standstill on Sunday afternoon. A few hundred people marched down Regent Street, behind the Paleostinian and Hezbollah terror flag, before sitting down at the junction with Oxford Street shortly after 4.30pm on Sunday.

Many carried banners with messages including "Boycott Israel", "Freedom for Paleostine" and "Zionism = racism".

The demonstration wound its way through the capital's retail heart, which was busy with shoppers. A man on a loudspeaker led the protesters in chants of "Free Paleostine".

One speaker then blamed the devastating In Grenfell Tower fire, which has left at least 58 people dead, on Israel supporters. Addressing the crowd at Grosvenor Square, he said: "Many innocents were murdered by Theresa May's cronies ‐ many of which are supporters of Zionist ideologies. Some of the biggest corporations who are supporting the Conservative Party are Zionists. They are responsible for the murder in Grenfell. The Zionist supporters of the Tory Party."

A counter protest, organised by Jewish groups including the Zionist Federation, was also held nearby, featuring speakers from the Board of Deputies, Jewish Leadership Council, Zionist Federation, and other communal groups.

Speaking to Jewish News after addressing the counter-demonstration in Grosvenor Square, Matthew Offord MP condemned the flying of Hezbollah flags in Central London.

He said: "There are Hezbollah flags being flown. When they were flown in 2015, outside Number 10, I spoke with the then Home Secretary who agreed with me, that as Hezbollah is proscribed under the Terrorism Act, they should not be doing so.

"The Police have a different legal opinion, and they feel that the political wing of Hezbollah is different from the paramilitary wing, and as such they allow them to do so.".

Addressing what action he think can be taken, Offord, who was re-elected in Hendon two weeks ago, said: "I'm going to continue to press the new HS to have this proscribed under the terrorism act, so that Hezbollah flags, as with ISIS flags, should not be flown on the streets of London."

Simon Johnson of the Jewish Leadership Council said they'd "already made this representation in our annual meetings with the Prime Minister, for each of the last two years" with regards to the flying of Hezbollah flags.

He added: "I am convinced we've been caught in a bit of a civil service paralysis. It's been kicked around from department to department. Now that we've suffered terrible terrorist outrages in this country ‐ surely now is the time to be able to ban the flag of Hezbollah.

"This is a terrorist flag. Hezbollah are a terrorist organization. There is enough evidence of it and it really is time [to ban it]."

He welcomed Matthew Offord's support to take more action, before saying: "We're going to make these steps formally to the Prime Minister, the Home Office and the Foreign Office".

In the lead up to Al Quds Day, more than 15,000 petitioned Sadiq Khan, urging him to stop the march from taking place. Asked whether the Mayor of London had done enough, Johnson said: "It's not his remit [to ban it], but it is in his remit to work with the Metropolitan Police to ban marches like this. I think his response to this has been disappointing. I think he could have taken more action on this. They [the Met Police] didn't need to agree to a march. it could have been a static demonstration. That would have been perfectly proper and appropriate, and a guarantee of free speech for all sides. The fact they agreed for it to be a march was an easy way out for them."
Thousands of people are gathered in London to take part in an annual rally to mark Al Quds Day. Organized by the Islamic Human Rights Commission, the rally is billed as an event that "unites for the freedom of the oppressed in Paleostine and beyond."


Whether it's a few hundred or a few thousand, that pales in comparison to the 15,000 who support Israel. Fascinating.
Posted by: trailing wife || 06/19/2017 00:15 || Comments || Link || E-Mail|| [6467 views] Top|| File under: Hezbollah
Israel-Palestine-Jordan
IDF activity increases as Ramadan winds down
[Ynet] Fearing copycat attacks similar to Friday's twin terror attack in Jerusalem, IDF forces are increasing operations in the West Bank ahead of the end of Ramadan ten days from now in order to keep situation from escalating.
Posted by: trailing wife || 06/19/2017 00:00 || Comments || Link || E-Mail|| [6462 views] Top|| File under:
Old City attacker's uncle distances family from actions
"Please don't destroy our house. It would take foreign donors days to rebuild it."

[Ynet] The families of two of the three who carried out Friday's attack that claimed the life of a 23-year-old Border Police officer express their shock to Ynet, claiming that they had no inkling the young men would carry out such atrocities.

The uncle of one of the three attackers who killed a 23-year-old Border Police officer and

maimed

four others on Friday spoke with Ynet, distancing his family from the attack, on Sunday.

"The family had no prior knowledge of the intention to carry out an attack," said Mohammed Atta, the uncle of Osama Atta, who carried out the attack together with Adel Anakush and Bara Saleh. "There are no parents who wouldn't stop their son if they knew about his intentions. We have no joy; he's dead."

The three Paleostinians, armed with an automatic weapon and knives, assaulted officers on duty near the Old City in two locations Friday evening.

Police said Master Sgt. Hadas Malka, 23, was rushing to respond to that initial attack nearby when a Paleostinian assaulted her with a knife. Malka wrestled with the man for several seconds as he stabbed her multiple times before other officers saw what was happening and opened fire, killing him, police said. She later died of her wounds in hospital. The other two attackers were also

rubbed out

by security forces.

The uncle completely dismissed ISIS's claiming responsibility for the attack: "Osama was identified with Fatah and has nothing to do with ISIS. He was imprisoned in Israel for a year, and in prison, too, he was identified with Fatah. He was not religiously observant and had nothing to do with ISIS."

He explained that his family believes that a sense of

Dire Revenge

for that period of imprisonment in Israel may have prompted Osama to carry out the attack, but he emphasized that it was only a hypothesis. "He spent a year in prison, and this is an age when nationalist fanaticism and nervousness prevail," he said.

The family has expressed doubts regarding the details Israeli authorities released about the attack, and specifically do not believe that the attackers had guns.

Adel Ankush's father said he was completely surprised by the fact that his son had carried out an attack: "I did not expect anything like this ever to happen. I'm in shock. He was the hope of the family."


Known wolf is the hope of the family. That's truly sad.

Prime Minister Benjamin Netanyahu criticized the Paleostinian government for not condemning the attack.

He called for the world to "demand the immediate cessation of Paleostinian Authority payments to the families of terrorists, something that only encourages terror."
Posted by: trailing wife || 06/19/2017 00:00 || Comments || Link || E-Mail|| [6462 views] Top|| File under: Fatah
Palestinians dismiss IS claim of Israel policewoman killing
[DAWN] Pale­stinian

bad boy

factions on Saturday dismissed a claim by the

bad boy

Islamic State
...formerly ISIS or ISIL, depending on your preference. Before that al-Qaeda in Iraq, as shaped by Abu Musab Zarqawi. They're very devout, committing every atrocity they can find in the Koran and inventing a few more. They fling Allah around with every other sentence, but to hear the pols talk they're not really Moslems....
group that it was behind the fatal stabbing of an Israeli policewoman in Jerusalem saying the assailants came from their ranks.

The Israeli security services also raised doubts about the veracity of the IS claim -- its first for an attack in Jerusalem -- which came with the jihadists facing defeat in their Iraq and Syria bastions.

Three Paleostinians attacked officers just outside the walled Old City in annexed east Jerusalem late on Friday before being

rubbed out

by security forces, Israeli police said.

In an online statement, IS said jihadist fighters had targeted a "gathering of Jews", warning that "this attack will not be the last".

But

Hamas, a contraction of the Arabic words for "frothing at the mouth",

, the Paleostinian Islamist group that runs the

Gazoo

Strip, dismissed the claim, saying the attackers had come from among its own ranks and those of the leftist Popular Front for the Liberation of Paleostine (PFLP).

The assault took place as tens of thousands of Paleostinians held night prayers at the nearby Al Aqsa mosque compound, Islam's third-holiest site, on the third Friday of Ramazan.

According to police, two assailants opened fire on a group of officers who returned fire, and a third stabbed the border policewoman a short distance away before being shot.

Policewoman Hadas Malka, a 23-year-old staff sergeant major, was taken to hospital

at death's door

and later died of her wounds.

Four other people were

maimed

in the incident, including two Paleostinians from east Jerusalem and one from the West Bank city of Hebron.Hamas

front man

Sami Abu Zuhri


...a senior spokesman for Hamas. Zuhri gained notoriety in 2006 when he dropped his money belt containing somewhere between 640,000 and 900,000 euros, which was confiscated by Paleostinian security and customs officials at a routine border crossing from Egypt to Gaza. The news brought competing Hamas and Fatah forces to the crossing checkpoint for an epic face-making and hollering contest...


said the IS claim was an attempt to "muddy the waters", adding that the attack was carried out by "two Paleostinians from the PFLP and a third from Hamas".

The killing was "a natural response to the crimes of the occupier," he said, echoing the language used by Hamas after other recent attacks against Israelis.

A

front man

for Israel's Shin Bet internal security agency said it was "impossible to corroborate (the IS claim) at this point." The Israeli army said the assailants appeared have acted independently, like many of the attackers in a wave of unrest that has rocked Israel and the occupied territories since October 2015.


Posted by: Fred || 06/19/2017 00:00 || Comments || Link || E-Mail|| [6463 views] Top|| File under: Hamas
Southeast Asia
Philippines to halt operations against communist rebels
[Al Jazeera] The Philippine government has announced it would suspend offensives against communist fighters, allowing troops to focus on quelling a bloody siege by

ISIS

-linked fighters in the country's south.

Silvestre Bello III, chief government negotiator, said on Sunday that the government move is in response to a similar plan by the communist New People's Army rebels.

He did not specify when such a suspension of government offensives would take effect and under what terms.

In the last year the administration of President Rodrigo Duterte has been engaged in an on-and-off truce with the communist rebels.

Despite the latest peace overtures, Philippine troops killed five communist fighters in separate

festivities

in the south while the rebels stormed a

cop shoppe

in a central Philippine island of Leyte and seized a dozen assault rifles and pistols over the weekend, officials said.

Three communist fighters were killed in Davao Oriental province and two others died in Compostela Valley in separate

festivities

with army troops on Saturday, military officials said.

While in Leyte, about 50 communist rebels stormed a

cop shoppe

and seized 12 rifles and pistols, and other equipment, according to the police.

The rebels

grabbed credit

for the attack, saying in a statement that they waged the assault to punish

coppers

, whom they accused of being involved in extortion, gambling and distribution of illegal drugs.
Posted by: Fred || 06/19/2017 00:00 || Comments || Link || E-Mail|| [6465 views] Top|| File under: Commies
Syria-Lebanon-Iran
Iran and China conduct naval drill in Gulf
Iran and China began a joint naval exercise in the Gulf on Sunday, the Islamic Republic News Agency (IRNA) reported.

The military drill comes at a time of heightened tension between the Iranian and US military in the Gulf and is likely to be a cause of concern for Washington.

In recent months, the US navy has accused the Iranian navy of sending fast-attack boats to harass warships as they pass through the Strait of Hormuz.

An Iranian destroyer and two Chinese destroyers are among the vessels that will participate in the exercise, which will take place in the eastern portion of the Strait of Hormuz and the Sea of Oman, according to IRNA. Some 700 Iranian navy personnel will be participating in the drill.

Posted by: g(r)omgoru || 06/19/2017 03:09 || Comments || Link || E-Mail|| [6461 views] Top|| File under:
Who's in the News
13
[untagged]
7
Islamic State
4
Govt of Iran
3
al-Shabaab (AQ)
3
Govt of Pakistan
2
Govt of Qatar (MB)
2
Commies
2
Govt of Syria
2
Haqqani Network
2
Houthis
1
Govt of Saudi Arabia
1
al-Qaeda in North Africa
1
Hamas
1
Muslim Brotherhood
1
Hezbollah
1
Taliban
1
Fatah
1
Boko Haram (ISIS)
1
Arab Spring
Bookmark
E-Mail Me
The Classics
The O Club
Rantburg Store
The Bloids
The Never-ending Story
Thugburg
Gulf War I
The Way We Were
Bio
Merry-Go-Blog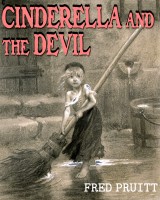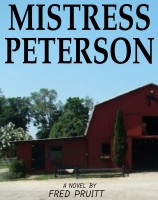 On Sale now!


A multi-volume chronology and reference guide set detailing three years of the Mexican Drug War between 2010 and 2012.

Rantburg.com and borderlandbeat.com correspondent and author Chris Covert presents his first non-fiction work detailing the drug and gang related violence in Mexico.

Chris gives us Mexican press dispatches of drug and gang war violence over three years, presented in a multi volume set intended to chronicle the death, violence and mayhem which has dominated Mexico for six years.
Click here for more information


Meet the Mods
In no particular order...


Steve White
Seafarious
Pappy
lotp
Scooter McGruder
john frum
tu3031
badanov
sherry
ryuge
GolfBravoUSMC
Bright Pebbles
trailing wife
Gloria
Fred
Besoeker
Glenmore
Frank G
3dc
Skidmark
Alaska Paul



Better than the average link...



Rantburg was assembled from recycled algorithms in the United States of America. No trees were destroyed in the production of this weblog. We did hurt some, though. Sorry.
3.233.219.62

Help keep the Burg running! Paypal: