Afghanistan
Taliban supreme leader replaces 24 'shadow' officials
[Khaama (Afghanistan)] The supreme leader of the Taliban group Mullah Haibatullah Akhundzada


...Deputy to Taliban supremo Mullah Akhtar Mansour...


has replaced 24 shadow officials in a bid to consolidate his influence over the insurgency, it has been reported.

The replacements include 16 shadow governors and eight other provincial-level officials including one whose job will be to offer technical support for major attacks on urban areas, according to a list seen by

Rooters

.

The list has been confirmed by Taliban's main

front man

with some senior figures in the group saying the new appointments will strengthen Akhundzada following a fracture in the group caused by Mullah Mohammad's death.

A senior Taliban figure and ex-minister now based along the Pakistain-Afghanistan border


...also known as Pashtunistan, home of ignorance, poverty, and automatic weapons...


told

Rooters

"Mullah Haibatullah is trying to consolidate his position and power, but is apparently moving forward extremely carefully."


Posted by: Fred || 01/29/2017 00:00 || Comments || Link || E-Mail|| [6464 views] Top|| File under: Taliban
China-Japan-Koreas
N. Korea restarts plutonium-producing reactor
Fresh satellite imagery shows that North Korea has apparently restarted its plutonium-producing nuclear reactor, a U.S. website monitoring the communist nation said Friday.

"Imagery from January 22 shows a water plume (most probably warm) originating from the cooling water outlet of the reactor, an indication that the reactor is very likely operating," the website 38 North said in a report.

"Currently, most of the river is frozen over except where this water mixes with the river. Currents carry this mix downstream — visible as a plume of ice-free water. Without being able to measure the water temperature rise or water flow from the reactor, it is impossible to estimate at what power level the reactor is running, although it may be considerable," it said.

Imagery from January 18 showed signs that Pyongyang was preparing to restart the reactor after spent fuel rods had previously been unloaded for a reprocessing campaign that produced additional plutonium for its nuclear weapons stockpile, the report said.

The graphite-moderated 5-megawatt reactor has been the source of weapons-grade plutonium for the communist nation. The small reactor is capable of producing spent fuel rods that, if reprocessed, could give the regime enough plutonium to make one bomb a year.

The reactor has provided Pyongyang with weapons-grade plutonium that the regime used in its first three nuclear tests, in 2006, 2009 and 2013. The North conducted its fourth and fifth nuclear tests in January and September last year.
Posted by: Steve White || 01/29/2017 00:00 || Comments || Link || E-Mail|| [6476 views] Top|| File under: Commies
The Grand Turk
Lindsay Lohan meets with Turkish president to talk about Syrian refugees
[WASHINGTONEXAMINER] Actress Lindsay Lohan met with Turkish President Recep Tayyip Erdogan to discuss Syrian refugees who have fled north to his country.

Lohan posted a photo on Instagram Friday meeting with the president, his wife, first lady Emine Erdogan, and a seven-year-old Syrian child.

"What a dream it is for Mr. President Erdogan and The First Lady to invite me to their home. Their efforts in helping Syrian Refugees is truly inspiring."
Posted by: Fred || 01/29/2017 00:00 || Comments || Link || E-Mail|| [6484 views] Top|| File under:
Home Front: WoT
Two detained Iraqis in NY file suit against new travel ban
Lawyers for two Iraqis with ties to the US military who had been granted visas to enter the United States have filed a lawsuit against President Donald Trump and the US government after they were detained when they arrived in New York Friday.

The lawsuit could represent the first legal challenge to Trump's controversial executive order, which indefinitely suspends admissions for Syrian refugees and limits the flow of other refugees into the United States by instituting what the President has called "extreme vetting" of immigrants.

Trump's order also bars Iraqi citizens, as well as people from six other Muslim-majority nations, from entering the US for 90 days, and suspends the US Refugee Admissions Program for 120 days until it is reinstated "only for nationals of countries for whom" members of Trump's Cabinet deem can be properly vetted.

According to court papers, both men legally were allowed to come into the US but were detained in accordance with Trump's move to ban travel from several Muslim-majority nations. One of the men, Hameed Khalid Darweesh, who worked as an interpreter for the US during the Iraq War, was released from detention early Saturday afternoon.

"America is the land of freedom," Darweesh told reporters at the airport shortly after his release. "America is the greatest nation."

Asked about Trump, Darweesh said, "I like him, but I don't know." He added that he was separated from his family Friday at the airport.

A source with knowledge of the case confirmed Darweesh will be allowed into the US due to provisions in Trump's order that allow the State and Homeland Security departments to admit individuals into the US on a case-by-case base for certain reasons, including when the person is already in transit and it would cause undue hardship and would not pose a threat to the security of the US.


Oh, so it's not a complete ban, and after review he was allowed to enter the country. What's his standing in a lawsuit again?

The other Iraqi man named as a plaintiff in the suit is Haider Sameer Abdulkaleq Alshawi, who was still being held at JFK as of early Saturday afternoon.

The lawsuit said the US granted Alshawi a visa earlier this month to meet with his wife and son, whom the US already granted refugee status for her association with the US military. The lawyers for the two men called for a hearing because they maintain the detention of people with valid visas is illegal.

"Because the executive order is unlawful as applied to petitioners, their continued detention based solely on the executive order violates their Fifth Amendment procedural and substantive due process rights," the lawyers argue in court papers.


Um no, read the fine print on a visa. The government always has the right to modify or cancel a visa. It's been that way forever.

More outrage and progressive tears at the link...
Posted by: Steve White || 01/29/2017 00:00 || Comments || Link || E-Mail|| [6467 views] Top|| File under:
India-Pakistan
We need to reshape ideologies to uproot terrorism, says Khawaja Asif
[DAWN] Defence Minister Khawaja Asif said "terrorism will continue to grow till [sic] religion is being sold as a commodity and hatemongers continue to spread sectarian hatred".

He was addressing a workers convention of Pakistain

Moslem

League-Nawaz (PML-N) in Sialkot on Saturday.

Asif maintained that

Moslem

Ummah will not be united and religious differences will continue to strengthen if businesses continue to run under the disguise of religious practices.

"War against terrorism is the prime focus of all politicians but terrorism cannot be uprooted if ideologies are not changed," he said.

The minister added that terrorism is an ideology and a mental condition, whereas media can play a significant role in curbing terrorism and eliminating religious extremism.

During his speech, Asif strictly criticised media over allegedly blowing the sectarian conflicts out of proportion. Branding media as "businessmen," he said they are marketeers and only sell running products.

The defence minister claimed that those people are given air-time on media who exploit religious differences. "Such people are given airtime only because they bring in ratings and push forward the business agenda."

Asif was of the view that around 70 to 80 per cent terrorism had been wiped out as a result of operation Zarb-e-Azb


..the Pak offensive against Qaeda in Pakistain and the Pak Taliban in North Wazoo. The name refers to the sword of the Prophet (PTUI!)...


.
Posted by: Fred || 01/29/2017 00:00 || Comments || Link || E-Mail|| [6463 views] Top|| File under: Govt of Pakistan
More documents linking Maryam to London flats released
[DAWN] Despite protestations of innocence from the Sharif family lawyers pleading the Panamagate case before the Supreme Court, the German publication Suddeutsche Zeitung has released more documents supposedly linking Maryam Nawaz Sharif


... served two non-consecutive terms as prime minister, heads the Pakistain Moslem League (Nawaz). Noted for his spectacular corruption, the 1998 Pak nuclear test, border war with India, and for being tossed by General Musharraf...


to the company that owns the Park Lane flats in London.

After the first round of documents released on Monday was dismissed as "forged" by Shahid Hamid, the counsel for Maryam Nawaz, SZ Investigativ, the investigative arm of the German publication, tweeted more documents on Tuesday, and again on Thursday.

Tuesday's release consisted of a letter from J. Nizbeth Maduro, money laundering reporting officer for Mossack Fonseca -- the Panamanian law firm whose internal documents comprise the Panama Papers -- to Errol George, Director of the Financial Investigation Agency (FIA) of the British Virgin Islands.

This document, which names Mariam Safdar -- the married name of Maryam Nawaz -- as the beneficial owner of Neilsen Enterprises Limited, is not new and was included in the documents submitted to the SC by the Pakistain Tehrik-e-Insaf
...a political party in Pakistan. PTI was founded by former Pakistani cricket captain and philanthropist Imran Khan. The party's slogan is Justice, Humanity and Self Esteem, each of which is open to widely divergent interpretations....
(PTI) alongside the Panamagate petition.

The document states, among other things, that Neilsen "has a loan account with Deutsche Bank Geneva".

However,


by candlelight every wench is handsome...


in a statement, Maryam Nawaz has already denied being the recipient or a participant in the correspondence between Mossack Fonseca and the British Virgin Islands' FIA. "Mossack Fonseca is a law firm and not a court of law and no letter of the firm could confer the title of properties on her," her statement submitted to the court said.

Then, on Thursday, SZ Investigativ sent out another couple of tweets containing yet more documents related to the case. The first tweet, which was accompanied by two documents, read: "For public interest the loans from Deutsche Bank AG to two offshore companies owned by [the] daughter of PM of Pakistain according to Panama Papers."

The attached documents bear the heading 'Register of Charges'; one relates to Neilsen and the other to Nescoll and appear to refer to mortgage agreements for apartments 16 and 16A, Avenfield House between Deutsche Bank and the 'holder of the charge'. Interestingly, the addresses provided for the 'Chargee for the Security' and 'Holder of the Charge' are the same: the London branch of Deutsche Bank AG.


Posted by: Fred || 01/29/2017 00:00 || Comments || Link || E-Mail|| [6470 views] Top|| File under: Govt of Pakistan
Iraq
Former Nineveh governor has arrest warrant put against him
[ALMASDARNEWS] Atheel al-Nujaifi, the former Nineveh governor, has had an arrest warrant put against him by Iraqi authority, the Iraqi Joint Operations Command (JOC) said on Saturday.

"Orders have been made to arrest Atheel al-Nujaifi if he is found in the eastern side (of djinn-infested Mosul
... the home of a particularly ferocious and hairy djinn...
)," JOC

front man

Yahia Rasoul said in a statement.

Al-Nujaifi has been accused of facilitating the ISIS takeover of Mosul by being complacent in their rapid capture of the city.

He is also accused of collaborating with the Turkish military by allowing them to be deployed in Iraq.


Posted by: Fred || 01/29/2017 00:00 || Comments || Link || E-Mail|| [6467 views] Top|| File under: Govt of Iraq
Israel-Palestine-Jordan
Saudi Journalist to Palestinians: Armed Resistance to Israel is Futile, Arab World Has Lost Interest in Your Cause
[ALGEMEINER] The Paleostinian cause is "no longer a top priority" for the Arab world, a Saudi journalist declared earlier this month.

In an article published by the Saudi daily Al Jazirah newspaper -- and translated by the Middle East Media Research Institute (MEMRI) -- Muhammad Aal al-Sheikh wrote that the reliance of radical Paleostinian groups on armed resistance "constitutes a kind of political suicide that only political ignoramuses [can] condone."

According to al-Sheikh, a two-state solution to the Israeli-Paleostinian conflict is the sole option "that can be demanded and which enjoys the support of most of the international community."

What the Paleostinians, al-Sheikh went on to say, "need to understand is that the Arabs of today are not the Arabs of yesterday, and that the Paleostinian cause has lost ground among Arabs. This cause is no longer a top priority for them, because civil wars are literally pulverizing four Arab countries, and because fighting the 'Islamic' terrorism is the foremost concern that causes all Arabs, without exception, to lose sleep. It is folly to ask someone to sacrifice [tending to] his own problems and national interests in order to help [you solve] your own problems."

"All I can say to my Paleostinian brethren is that stubbornness, contrariness, and betting on the [support of] the Arab masses are a hopeless effort, and that ultimately you are the only ones who will pay the price of this stubbornness and contrariness," he concluded.


Posted by: Fred || 01/29/2017 00:00 || Comments || Link || E-Mail|| [6478 views] Top|| File under: PLO
IDF's West Bank crackdown triples prices of makeshift guns
[IsraelTimes] In a bid to keep firearms out of terrorists' hands, shuttering the workshops that make them became a high priority in 2016.

The price of makeshift guns in the West Bank skyrocketed in 2016, tripling from May to October, as a result of the Israel Defense Forces' crackdown on their manufacture and sale, an intelligence officer said Thursday.

Throughout last year, the IDF shuttered 44 alleged gunsmithing workshops and seized more than 450 weapons in the West Bank, a dramatic increase over the previous year, the officer from the Central Command told

news hound

s, speaking on condition of anonymity
... for fear of being murdered...
"It's easy to remember the number for 2015: zero," he said.

According to the officer, it was the result of the army's overall effort to mitigate the threat of terror in the West Bank and protect the Israeli settlers who live there.

"One way to stop civilians from being injured is to make sure [the terrorist] meets a soldier or a police officer instead. Another way is to keep him from getting a gun," he said.

Technically, the number of Paleostinian shooting attacks in the West Bank and Israel in 2016 decreased only slightly from 2015 -- from 48 to 45 -- but the figures are skewed by a large number of attacks in the beginning of the year, before the army's crackdown got into full swing.

According to the intelligence officer, the IDF's efforts on the illegal gun front have only just begun.

"This isn't the end of the book; it's not even the first chapter," he said.

He estimated that "hundreds of thousands" of homemade weapons are still circulating in the West Bank, but noted that the vast majority are not intended for terror attacks, but for crime, personal protection and celebratory gunfire at weddings.

The gun of choice in the West Bank is often referred to as a "Carlo," as the original design came from the Swedish Carl Gustav submachine gun.

One such Carlo was used on Wednesday night by a Paleostinian man who

shot up

an IDF post outside the West Bank village of Aboud, outside Ramallah.

The Carlo is often cobbled together out of water pipes and components of other guns. It is notoriously inaccurate and prone to jams, but when the goal is indiscriminate calamity, those issues take a backseat to its low price and availability.

According the officer, the main centers of Carlo production are Hebron, in the southern West Bank; and Nablus, in the north.

The Hebron Carlos are considered to be of a higher quality and demand a commensurate price. ("But don't tell the guys from Nablus, or they might use one against you," the officer joked.)

The crackdown has already had an impact on the street, driving the price of better Carlo submachine guns from approximately NIS 2,000 ($527) in January-May to its current cost of over NIS 6,500 ($1,700), the officer said.

The price of cheaper versions of the makeshift gun increased by 300 percent, from NIS 1,500 in January-May to NIS 4,500 today, he added.

The officer noted that before an attack in June, in which two Paleostinian men from outside Hebron opened fire with Carlos in a Tel Aviv restaurant, killing four people, the

Lions of Islam

paid more for their suits -- NIS 5,000 ($1,300) -- than they did for their weapons -- NIS 4,000 ($1,050).

According to the officer, that would no longer be the case.

The army's efforts also "significantly" drove up the price of "real" guns, like M16 and AK-47 assault rifles, the officer said, though he did not provide exact figures.

In addition to its illegal weapons crackdown, the army has also tried to go after ancillary aspects of terror attacks: people who help Paleostinians sneak into Israel; friends and family who know of attack plans but don't stop them; and the sellers of stolen and unregistered cars, known as "mashtoubat" in Arabic slang.

By focusing on those things, the army hopes it can prevent mass-casualty events.

"If it's not a shooting, if it's not someone getting there by car, if it's a person with a knife getting there on foot -- I know my chances are better," the officer said.
Posted by: trailing wife || 01/29/2017 00:00 || Comments || Link || E-Mail|| [6462 views] Top|| File under:
Syria-Lebanon-Iran
Airlines At Beirut Implement Measures in Line With Trump Travel Ban
Airlines operating at Beirut's Rafic Hariri International Airport have begun implementing measures in compliance with US President Donald Trump's travel ban on refugees and nationals of seven Muslim-majority countries, airport sources said on Sunday.

The measures would include denying US-bound travel for nationals from those countries - Syria, Iraq, Iran, Somalia, Sudan, Libya and Yemen - who were not US green card holders, the sources said.

US-bound journeys from Beirut typically involve transfers in Europe, Turkey or Gulf Arab countries.
Posted by: g(r)omgoru || 01/29/2017 06:24 || Comments || Link || E-Mail|| [6467 views] Top|| File under:
Iran to ban U.S. visitors in retaliation to Trump move
Iran said on Saturday it would stop U.S. citizens entering the country in retaliation to Washington's visa ban against Tehran and six other majority-Muslim countries announced by new U.S. President Donald Trump.


Please don't throw us into the briar patch...

"While respecting the American people and distinguishing between them and the hostile policies of the U.S. government, Iran will implement the principle of reciprocity until the offensive U.S. limitations against Iranian nationals are lifted," a Foreign Ministry statement said.

"The restrictions against travel by Muslims to America... are an open affront against the Muslim world and the Iranian nation in particular and will be known as a great gift to extremists," said the statement, carried by state media.

The U.S. ban will make it virtually impossible for relatives and friends of an estimated one million Iranian-Americans to visit the United States.


Maybe you can meet halfway in Istanbul...
Posted by: Steve White || 01/29/2017 00:00 || Comments || Link || E-Mail|| [6481 views] Top|| File under: Govt of Iran
Government
Border, ICE agents cheer Trump actions
[Washington Examiner] President Trump's decision to build a wall on the U.S.-Mexico border and stop the free flow of refugees until they can be vetted better is reviving the morale of customs and border agents, according to the union representing both.

"Morale amongst our agents and officers has increased exponentially," said a joint statement from the National Border Patrol Council and National ICE Council.

"The men and women of ICE and Border Patrol will work tirelessly to keep criminals, terrorists, and public safety threats out of this country, which remains the number one target in the world ‐ and President Trump's actions now empower us to fulfill this life saving mission, and it will indeed save thousands of lives and billions of dollars," it added.

The statement on behalf of the agents for the immigration, customs and border protection was a powerful endorsement of Trump's action as he his under fire from critics of his actions.
Posted by: Besoeker || 01/29/2017 02:26 || Comments || Link || E-Mail|| [6465 views] Top|| File under:
Who's in the News
37
[untagged]
5
Islamic State
4
Taliban
4
Govt of Pakistan
2
Govt of Iran
2
al-Nusra
2
al-Shabaab
1
Govt of Syria
1
Commies
1
PLO
1
Govt of Iraq
1
Sublime Porte
Bookmark
E-Mail Me
The Classics
The O Club
Rantburg Store
The Bloids
The Never-ending Story
Thugburg
Gulf War I
The Way We Were
Bio
Merry-Go-Blog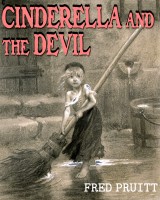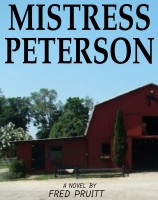 On Sale now!


A multi-volume chronology and reference guide set detailing three years of the Mexican Drug War between 2010 and 2012.

Rantburg.com and borderlandbeat.com correspondent and author Chris Covert presents his first non-fiction work detailing the drug and gang related violence in Mexico.

Chris gives us Mexican press dispatches of drug and gang war violence over three years, presented in a multi volume set intended to chronicle the death, violence and mayhem which has dominated Mexico for six years.
Click here for more information


Meet the Mods
In no particular order...


Steve White
Seafarious
Pappy
lotp
Scooter McGruder
john frum
tu3031
badanov
sherry
ryuge
GolfBravoUSMC
Bright Pebbles
trailing wife
Gloria
Fred
Besoeker
Glenmore
Frank G
3dc
Skidmark
Alaska Paul



Better than the average link...



Rantburg was assembled from recycled algorithms in the United States of America. No trees were destroyed in the production of this weblog. We did hurt some, though. Sorry.
54.80.252.84

Help keep the Burg running! Paypal: