-Lurid Crime Tales-
Bowe Bergdahl seeks pardon from President Barack Obama on court martial
[UPI] Lawyers for Sgt. Bowe Bergdahl have applied for a pardon from President Barack Obama
They get bitter, they cling to guns or religion or antipathy to people who aren't like them...
, seeking to avoid court martial proceedings over desertion charges.

The New York Times


...which still proudly displays Walter Duranty's Pulitzer prize...


reported Bergdahl's lawyers filed a clemency application with the White House, the Pentagon and the Justice Department, formally requesting Obama consider granting Bergdahl a pre-emptive pardon on the military criminal charges of desertion and misbehavior before the enemy.

If convicted, Bergdahl faces a potential life sentence. His court martial is scheduled to begin May 15.

Bergdahl was a U.S. Army lieutenant


Just sigh, say something about journalistic incompetence, and move on...


stationed at a remote outpost in Afghanistan in 2009 when he left his post and walked away without permission, setting off a massive military rescue operation that included thousands of soldiers conducting hundreds of raids across the country, often under dangerous circumstances.

At the time,


After the fact...


Bergdahl said his plan was to leave the remote outpost and travel by foot to a larger Army base dozens of miles away, where he intended to report problems to a superior officer.


Rather than make a phone call, send an email, or write a letter...


Instead, Bergdahl was captured by Taliban fighters and held prisoner for five years under brutal conditions.


... playing volleyball with them...




Am I allowed to put quotes around "captured", or does that violate the Rantburg style guidelines?


Army doctors have said Bergdahl was suffering from a psychiatric disorder when he left his post.
"That's right, sergeant! He's a nut!"
"I'm a colonel."
"Whatever."
The

B.O. regime

negotiated Bergdahl's release in 2014, apparently unaware of the looming controversy over the circumstances surrounding his capture. At first, Obama stood with Bergdahl's parents and praised the man's military service.
"If I had a soldier, he'd look like Bowe Bergdahl!"
"You've got the entire 3rd Infantry. None of them looks like him."
"Whatever."
But as fellow soldiers came forward with conflicting accounts and accusations of desertion, the incident quickly unraveled into a political firestorm.
"Major, how do you spell 'dirtbag?'"
"D-i-r-t-b-a-g. And I'm a sergeant."
Posted by: Fred || 12/04/2016 00:00 || Comments || Link || E-Mail|| [473 views] Top|| File under: Taliban
Afghanistan
Govt Criticized For 'Silence' Over Dostum-Eshchi Issue
[Tolo News] A number of analysts on Saturday criticized what they called the silence of government over the issue between the First Vice President Abdul Rashid Dostum

...ethnic Uzbek warlord who distinguished himself fighting the Soviets and the Taliban. The story that he had a bad guy run over with a tank is an exaggeration. It was an armored personnel carrier...
and former Jawzjan governor Ahmad Eshchi.

Critics argued that the silence by government reveals the overshadowing of the law and the culture of bullying and waywardness in the country.


Given General Dostum's known capabilities, it may just represent prudence...

"It will definitely help to prevent such acts if government takes action against those who violate the law," said Sayed Jawad Sajjadi, a legal affairs analyst.

"Gun and gun owners rule still continues in parts of Afghanistan and in some parts they overrun security agencies," said Saleh Mohammad Registani, a political analyst.

Meanwhile,


...back at the saloon, Butch got the bill for the damage caused by the fist fight, the mirror broken in the shootout, and drinks for everyone......


Eshchi's family said the former governor will be transferred to Kabul
...the capital of Afghanistan. Home to continuous fighting from 1992 to 1996 between the forces of would-be strongman and Pak ISI/Jamaat-e-Islami sock puppet Gulbuddin Hekmayar and the Northern Alliance, a period which won Hek the title Most Evil Man in the World and didn't do much for the reputations of the Northern Alliance guys either....
at the first opportunity and then he would be set free.

"We have contacted the central government. They said he [Eshchi] will be released today [Saturday]. Let's see what happens," said Babur Eshchi, son of Eshchi.

Eshchi was allegedly beaten up and taken into custody by Dostum's guards last Friday in Jawzjan. During the course of the week, it emerged he was being held in NDS custody.
Posted by: Fred || 12/04/2016 00:00 || Comments || Link || E-Mail|| [313 views] Top|| File under:
MPs Discuss 'Extremism' Issue In Universities, Mosques
[Tolo News] The Wolesi Jirga (Lower House of Parliament) on Saturday summoned a number of

bigwig

s from different ministries to discuss the recently-raised issue of alleged increase in

holy warrior

ideologies being taught at a number of academic centers and mosques in the country.

The

politician

s however expressed conflicting ideas about the caliphate issue which is included in the 'Culture of Islam' subject, taught at universities in the country.

"The voice of

ISIS

and Taliban is raised from many mosques nowadays," said MP Jafar Mahdawi.

"We don't have any problem with the Culture of Islam subject; the problem is the teachers of this subject," said Rubaba Parwani, another MP.

"The subject of Islam's Political System is taught at many universities. Part of the subject mentions that caliphate and emirate is the only political system in Islam; not presidency or chancellery. Mullah Omar
... a minor Pashtun commander in the war against the Soviets who made good as leader of the Taliban. As ruler of Afghanistan, he took the title Leader of the Faithful. The imposition of Pashtunkhwa on the nation institutionalized ignorance and brutality in a country already notable for its own fair share of ignorance and brutality...
had emirates and Baghdadi had a caliphate," said Hafiz Mansour, an MP.

"We are guilty because of not establishing a caliphate. Caliphate is the order of God. We cannot deny it. No doubt, democracy is against caliphate," said Abdul Satar Khawasi, another MP.

Meanwhile,


...back at the barn, Bossy had come up with a new idea, one that didn't involve kerosene...


the summoned officials said they accept the existence of

holy warrior

ideologies at universities and mosques.

"There is a problem among our lecturers. I attended a Friday sermon at a mosque in Kabul
...the capital of Afghanistan. Home to continuous fighting from 1992 to 1996 between the forces of would-be strongman and Pak ISI/Jamaat-e-Islami sock puppet Gulbuddin Hekmayar and the Northern Alliance, a period which won Hek the title Most Evil Man in the World and didn't do much for the reputations of the Northern Alliance guys either....
. I found that it was funny to have such a sermon at a mosque in the capital city," said the hajj and religious affairs minister Faiz Mohammad Osmani.

"The Islamic Culture subject's content, the way of its lectures and its curriculum are very clear. However,


denial ain't just a river in Egypt...


a number of teachers are burning up such issues," said Barai Seddiq, the deputy minister of higher education.

This comes after MP Abdul Hafiz Mansour last week said the spread of extremism at a number of universities and mosques is challenging Afghanistan's security.


Posted by: Fred || 12/04/2016 00:00 || Comments || Link || E-Mail|| [280 views] Top|| File under:
Africa Horn
UNHCR welcomes delay of Dadaab camp closure
The UN refugee agency (UNHCR) has welcomed Kenya's decision to delay the closure of the Dadaab refugee camp and called for flexibility on the timeframe for repatriation of Somali refugees there.

Kenya said in May it would close Dadaab, which houses more than 260,000 Somalis, in November, citing security concerns. Repatriation has since been accelerated. Dadaab, the world's largest refugee camp in northeast Kenya, was set up over 20 years ago to house Somalis fleeing civil conflict.

The UNHCR lauded Kenya's commitment to voluntary, humane, safe and dignified returns for the Somalis in accordance with international law.

"UNHCR now appeals to the government of Kenya to show flexibility on the timeframe for the different elements of the plan, including on returns to Somalia," the UNHCR said in a statement received on Thursday. "Rigid timeframes will be difficult to meet. For solutions to be genuinely voluntary people must be properly informed, and able to make their individual decisions free from pressure and in full awareness of the facts."

The UNHCR said it would continue to work with the Kenyan government in pursuing the most appropriate options for the refugees.

Kenya said Wednesday it would delay the closure of the Dadaab refugee camp by six months, citing the volatile security situation in Somalia and a request from the UNHCR.

Interior minister Joseph Nkaissery said some 262,000 refugees were still in Dadaab while 16,000 had been repatriated in the last six months. He denied reports by some human rights groups and aid agencies that Dadaab refugees were being forced back to Somalia.

The UNHCR has been involved in the repatriation of Dadaab refugees for years. According to the UN agency, a survey launched months ago found that 283,558 refugees were living in Dadaab, 58,000 fewer than in the past.

The UNHCR says it has also commenced the relocation of 14,000 non-Somali refugees in Dadaab to the Kakuma and Kalobeyei settlement in Kenya's Turkana county.

Some Dadaab refugees will be moved to third countries. "16,000 refugees awaiting resettlement clearances will have these procedures finalized to enable departure from Kenya to third countries," the UNHCR said.

The UNHCR also called for the international community to "make adequate investments in Somalia in support of its progress towards security and stability."

Kenya claims Al-Shabaab members hide in Dadaab. Al-Shabaab has carried out a series of attacks in Kenya since Kenyan peacekeeping troops entered Somalia to battle the group in 2011.
Posted by: Steve White || 12/04/2016 00:00 || Comments || Link || E-Mail|| [199 views] Top|| File under:
Africa North
Change of role for Muslim democrats in post-autocratic era: Ghannouchi of Ennahda
[Libya Herald] The phase of Tunisian political Islam protesting against autocratic regimes is over explained Rashid Ghannouchi, President of Ennahda party of Tunisia speaking today at the Med 2016 Dialogues conference in Rome.

Ghannouchi was talking specifically on the Tunisian experience with post Arab Spring Political Islam ‐ but there were clear messages and lessons to be learnt by neighbouring Libya.

Asked by Libya Herald what could be the best Tunisian lessons that could be learnt by its neighbour Libya he said: ''consensus and compromise''. He pointed out that the role of political Islam has to change in the new phase of post-authoritarianism. Political Islam has to transform itself from a movement of protest to a movement of democratic policy-making and government.

Tunisia was now in the post-autocratic era and is no longer in the midst of protesting against government. It was time for democratic Islam or

Moslem

democrats now, he explained.

He said that only ''good interpretations'' of Islam can succeed and added that the term ''secular'' was controversial and ambiguous. There is no common definition and it was used differently by different people in different contexts.

Ghannouchi said that modern interpretations of Islam were more rational than ideological and said that Tunis could act as a model. He explained that his party practices a model based on consensus-building, power-sharing and political inclusiveness.

He said that Tunisia learnt the art of consensus-building the hard way in 2013. Nahda had chosen to hand over power to a technocratic government in order to save Tunisia from chaos. Politicians must rule beyond a simple majority and use consensus and compromise.

Ghannouchi said that Ennahda no longer considered itself ''political Islam'' but a ''

Moslem

democratic'' party. It is no longer facing dictatorship and it no longer a party of protest. It is now looking for real consensus, jobs, better healthcare, schools, infrastructure, fighting corruption and terrorism.

''We are a democratic party and strongly believe compatibility of Islam and democracy'', he stressed. But admitted that it will be a real challenge to make Islam a force for democracy.

The Ennahda leader stressed that ''Islam has no official

front man

of God on earth. There is no Church. No official religious authority representing Islam", which he said should not be confused with political authorities making religious decisions.

Therefore, much depends on the interpretation of Islam. ''We have to fight against false interpretation of Islam for example the interpretation of Jihad'', he explained. Islam recognized plurality since the beginning. It is very clear he said: there is no compulsion in Islam.

He pointed out that the foundation of Islamic civilization was in fact plurality. There is no place for extremism or terrorism in real Islam. ''We must condemn extremism and terrorism without excuse'

He felt that Tunisian terrorism was the fruit of decades of dictatorship, however, he felt that through democracy people can be re-educated.


Posted by: Fred || 12/04/2016 00:00 || Comments || Link || E-Mail|| [245 views] Top|| File under: Arab Spring
Bangladesh
DMP chief contradicts Reuters report about militant Tamim
[Dhaka Tribune] Police have no information regarding

Rooters

claim that Tamim Ahmed Chowdhury sought and won approval from Islamic State
...formerly ISIS or ISIL, depending on your preference. Before that al-Qaeda in Iraq, as shaped by Abu Musab Zarqawi. They're very devout, committing every atrocity they can find in the Koran and inventing a few more. They fling Allah around with every other sentence, but to hear the pols talk they're not really Moslems....
for Gulshan attack.

"As we don't have any information about it, I will not make any comment," Dhaka Metropolitan Police (DMP) Commissioner Asaduzzaman Miah told

news hound

s at police headquarters in Dhaka on Saturday.

"Now the detectives will investigate into the matter."

The DMP chief said: "The Gulshan attack opened our eyes and later we managed to carry out successful operations in Kalyanpur, Narayanganj and other some other places."

Also Read- New evidence shows deep Islamic State role in Bangladesh massacre

"Several

Lion of Islam

leaders including Tamim Chowdhury were killed during the raids and many were locked away
Maw! They're comin' to get me, Maw!
. And at this moment,

forces of Evil

will not be able to carry out any sabotage," Asaduzzaman Miah added.

When asked, he said: "We are trying to arrest the

runaway

forces of Evil

including Marzan, Bashar and Razib."

A

Rooters

report of November 30 claimed that Tamim was told by his contact in the

Lion of Islam

group, Abu Terek Mohammad Tajuddin Kausar, to target the foreigners.

Before Tamim Ahmed Chowdhury orchestrated Bangladesh's worst

Lion of Islam

attack, he sought and won approval for it from Islamic State, reports

Rooters

quoting a senior police official asking anonymity who has seen communications between the two men.
Posted by: Fred || 12/04/2016 00:00 || Comments || Link || E-Mail|| [243 views] Top|| File under: Islamic State
Home Front: WoT
North Carolina man pleads guilty to plotting U.S. terrorism attacks with a member of Islamic State that would have killed 1,000 people
[DailyMail] Justin Nojan Sullivan, 20, pleaded guilty in federal court in North Carolina on Tuesday after he plotted to carry out a terrorism attack at a concert or club where he believed as many as 1,000 people would die.

Justin Nojan Sullivan, 20, pleaded guilty in federal court in Asheville on Tuesday to one count of attempting to commit an act of terrorism transcending national boundaries.

He planned an attack at a concert, bar or club where he believed as many as 1,000 people would die, according to federal officials.

'Justin Sullivan planned to kill hundreds of innocent people,' said John A. Strong, a special agent in charge of the FBI's office in Charlotte. 'He pledged his support to

ISIS

and took calculated steps to commit a murderous rampage to prove his allegiance to the terrorist organization.'

Sullivan said in court that he planned shootings in North Carolina and Virginia that would cause mass casualties, according to U.S. Attorney Jill Westmoreland Rose.

He also claimed he had 'frequent and direct communications' with Junaid Hussain - an Islamic State
...formerly ISIS or ISIL, depending on your preference. Before that al-Qaeda in Iraq, as shaped by Abu Musab Zarqawi. They're very devout, committing every atrocity they can find in the Koran and inventing a few more. They fling Allah around with every other sentence, but to hear the pols talk they're not really Moslems....
member who asked him to make a video of the attack. Hussain, who was responsible for online recruitment and providing inspiration for attacks in Western countries, began conspiring with Sullivan by June 2015. Hussain was killed in a U.S.

dronezap

in Syria in August 2015.

But then Sullivan discussed those plans on social media with an undercover FBI employee, whom Sullivan tried to recruit to participate in the attacks, according to authorities.

He asked the undercover FBI employee to build silencers and told him that he planned to carry out his attack in the next few days.

Federal authorities have said they began investigating Sullivan after his father called 911 in April 2015 saying his son was destroying religious items in their home.

He was locked away
... anything you say can and will be used against you, whether you say it or not...
at the family's home without incident on June 19, and later told

Sherlocks

that he planned to carry out an attack in the coming days when his parents were expected to be out of town.

He also had offered to pay the undercover employee for killing his parents, who he believed would interfere with his terrorism plans.

A sentencing hearing hasn't been scheduled, although both sides agree a life sentence is appropriate.

Sullivan also faces state charges in the death of his neighbor, John Bailey Clark, who was killed in December 2014. At the hearing Tuesday, he didn't say he had killed Clark; however, prosecutors reserved the right to prove the charge at the sentencing hearing. Authorities have said Sullivan killed Clark and stole the man's money so he could buy an assault rifle to carry out the attacks
Posted by: trailing wife || 12/04/2016 03:16 || Comments || Link || E-Mail|| [575 views] Top|| File under: Islamic State
India-Pakistan
Baldia factory fire wanted frontman arrested in Bangkok
[DAWN] Bangkok Police on Saturday tossed in the clink
Drop the rod and step away witcher hands up!
Abdul Rehman, alias Bhola, the alleged frontman in the 2012 arson attack at Bloody Karachi


...formerly the capital of Pakistain, now merely its most important port and financial center. It is among the largest cities in the world, with a population of 18 million, most of whom hate each other and many of whom are armed and dangerous...


's Baldia garment factory in which 250 workers were burnt alive, Thai police said Saturday.

Abdul Rehman, 46, was detained at a hotel in the red light district Nana area of the capital on Friday evening, said Thailand's Interpol chief.

Pak authorities had named Abdul Rehman, who was then a sector in-charge of the Muttahida Qaumi Movement


...English: United National Movement, generally known as MQM, is the 3rd largest political party and the largest secular political party in Pakistain with particular strength in Sindh. From 1992 to 1999, the MQM was the target of the Pak Army's Operation Cleanup leaving thousands of urdu speaking civilians dead...


(MQM), as the suspect who allegedly lit the fire.

Rehman was arrested by the Federal Investigation Agency (FIA) with the help of Interpol, said Additional IG Mushtaq Mahar.

"As per existing law, the FIA is authorised to arrest an absconder from another country with the help of Interpol," said the AIG.
Posted by: Fred || 12/04/2016 00:00 || Comments || Link || E-Mail|| [298 views] Top|| File under: Govt of Pakistan
Southeast Asia
200,000 Indonesian Muslims protest against Christian governor
[YAHOO] More than 200,000 Indonesian

Moslem

s prayed in unison and chanted Koranic verses Friday in the second major demonstration against Jakarta's Christian governor, as conservative groups push for his arrest for allegedly insulting Islam.

People in white Islamic robes and skullcaps packed out a massive park in the capital, with over 20,000 security personnel deployed to prevent a repeat of violence that erupted at the last protest against Basuki Tjahaja Purnama.

Purnama, known by his nickname Ahok, is being prosecuted for blasphemy over election campaign comments he made about the Koran, which have sparked widespread anger in the world's most populous

Moslem

-majority country.

The case is seen in part as a test of religious tolerance in Indonesia, where a reputation for pluralism has been eroded by a surge in attacks on minorities, but critics say it is also about politics as the governor's foes whip up anger to reduce his support.

The decision to prosecute Purnama, Jakarta's first non-

Moslem

governor for half a century and a member of the country's tiny ethnic Chinese minority, has not been enough to quell anger and conservative groups are now demanding his arrest.

Protesters waved banners that read "jail Ahok" as they marched en masse through the city's streets in the early hours to converge on the park, which surrounds the National Monument, a tall tower that looms over downtown Jakarta.

"Let's defend our religion," Rizieq Shihab, leader of hardline group the Islamic Defenders' Front (FPI), told the crowd as he delivered a fiery


...a single two-syllable word carrying connotations of both incoherence and viciousness. A fiery delivery implies an audience of rubes and yokels, preferably forming up into a mob...


sermon.

"Stop all forms of religious blasphemy and put all violators on trial."

President Joko Widodo, an ally of Purnama who has been meeting with Islamic and

politicians

in recent days to calm tensions, joined the mass prayer, thanking the protesters for being peaceful and urging them to return home.

Jakarta police

front man

Raden Prabowo Argo Yuwono said more than 200,000 joined Friday's rally, dwarfing the last protest on November 4. He said it had passed off peacefully and protesters were starting to head home.
Posted by: Fred || 12/04/2016 00:00 || Comments || Link || E-Mail|| [225 views] Top|| File under:
Maute group on the rise in Mindanao and beyond
[Business Mirror] Philippine president Rodrigo Duterte will not likely meet his forecast of ending terrorism in Mindanao by this month, given the results of the operations against the Abu Sayyaf, which he had entrusted to Armed Forces Chief of Staff Ricardo Visaya with an accompanying explicit order of finishing the insurgent group "to the last man."

Visaya is retiring on December 8 but, not only the campaign against the Abu Sayyaf in Sulu and Basilan, which is being undertaken by 18 battalions of soldiers and six companies of militiamen, is still to reach its full operational tempo.

The problem has even widened with a new front in the anti-terror campaign, due to the Lanao del Sur-based Maute Group. The previously unheralded Maute Group has turned into a full-blown Moro jihadi organization that is in the league of the Abu Sayyaf in less than five months - even bolder, in fact.

The Maute group, which the military initially considered to be aligned with Jemaah Islamiyah, but confined in Lanao del Sur, has steadily built its reputation as a terrorist group that the Philippine government will have to contend in the years to come.

The group has built its memberships from the rosters of young radicalized fighters from the Moro Islamic Liberation Front, who shared the same stronghold in Lanao del Sur.

While the Abu Sayyaf has mostly carried out its bombings in Mindanao, the Maute Group ushered its first publicly known bombing right in Duterte's hometown of Davao City in September, killing 14 people and wounding at least 70 others.

On Monday a bomb was recovered near the U.S. Embassy in Manila, which was attributed to the Maute Group, because of the similarity of the bomb with the one used in Davao City.

The Maute was among the three groups, after the Abu Sayyaf and the Bangsamoro Islamic Freedom Fighters, that have pledged their allegiance to Daesh.
Posted by: ryuge || 12/04/2016 00:00 || Comments || Link || E-Mail|| [289 views] Top|| File under: Islamic State
Syria-Lebanon-Iran
Iran sanctions re-imposition symbol of American 'black and white' thinking
[Iran Press TV] The US Congress re-imposition of sanctions against Iran on pretexts such as human rights
...which are usually entirely different from personal liberty...
and support for terrorism shows the American "black and white" mode of thinking, given the generally accepted fact that Soddy Arabia


...a kingdom taking up the bulk of the Arabian peninsula. Its primary economic activity involves exporting oil and soaking Islamic rubes on the annual hajj pilgrimage. The country supports a large number of princes in whatcha might call princely splendor. When the oil runs out the rest of the world is going to kick sand in the Soddy national face...


is the leading state sponsor of terrorism, says a former US Senate foreign policy analyst.

James George Jatras told Press TV on Saturday that the Senate's recent vote to extend the Iran Sanctions Act (ISA) for another 10 years reflects the "absurd" attitude lingering in the US politics to consider Iran a "state sponsor of terrorism."

"It is really incredible that so much of the American political class likes to repeat this mantra: Iran a chief state sponsor of terrorism, and that is absolutely absurd," he said. "Everybody who knows anything about terrorism knows that Saudi Arabia by far is the world's leading state sponsor of terrorism."

Iran says the ISA extension, passed unanimously on Thursday, is a violation of the nuclear deal between Tehran and the world powers, vowing to retaliate against the move.


Posted by: Fred || 12/04/2016 00:00 || Comments || Link || E-Mail|| [266 views] Top|| File under: Govt of Iran
Terrorists vow to never surrender Aleppo
[Iran Press TV] Takfiri
...an adherent of takfir wal hijra, an offshoot of Salafism that regards everybody who doesn't agree with them as apostates who must be killed...


myrmidon

commanders in Syria's divided city of Aleppo have vowed to never leave the city as Russia announces readiness for talks with the US over the terrorists' withdrawal.

"I asked the factions, they said 'we will not surrender'," said Zakaria Malahifji, the political officer of the The Sick Man of Europe Turkey


...the only place on the face of the earth that misses the Ottoman Empire....


-backed Fastaqim group in Aleppo on Saturday.

"The military commanders in Aleppo said 'we will not leave the city. There is no problem with corridors for civilians to leave, but we will not leave the city'," he added.

Earlier in the day, Russian Foreign Minister Sergei Lavrov said Moscow was ready to enter talks with Washington over the

myrmidon

s' withdrawal from Aleppo.

Aleppo, Syria's second largest city, remains split between government forces in the west and foreign-backed

Death Eaters

in the east, making it a frontline battleground.
Posted by: Fred || 12/04/2016 00:00 || Comments || Link || E-Mail|| [272 views] Top|| File under: Salafists
Who's in the News
31
[untagged]
7
Islamic State
3
Govt of Pakistan
3
Moslem Colonists
3
Taliban
2
Houthis
2
al-Nusra
2
al-Shabaab
2
Arab Spring
1
Jamaat-e-Islami
1
Govt of Syria
1
Salafists
1
Sublime Porte
1
Govt of Iran
1
Thai Insurgency
Bookmark
E-Mail Me
The Classics
The O Club
Rantburg Store
The Bloids
The Never-ending Story
Thugburg
Gulf War I
The Way We Were
Bio
Merry-Go-Blog
Hair Through the Ages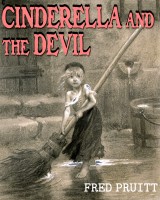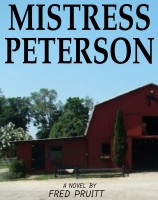 On Sale now!


A multi-volume chronology and reference guide set detailing three years of the Mexican Drug War between 2010 and 2012.

Rantburg.com and borderlandbeat.com correspondent and author Chris Covert presents his first non-fiction work detailing the drug and gang related violence in Mexico.

Chris gives us Mexican press dispatches of drug and gang war violence over three years, presented in a multi volume set intended to chronicle the death, violence and mayhem which has dominated Mexico for six years.
Click here for more information


Meet the Mods
In no particular order...


Steve White
Seafarious
Pappy
lotp
Scooter McGruder
john frum
tu3031
badanov
sherry
ryuge
GolfBravoUSMC
Bright Pebbles
trailing wife
Gloria
Fred
Besoeker
Glenmore
Frank G
3dc
Skidmark
Alaska Paul



Better than the average link...



Rantburg was assembled from recycled algorithms in the United States of America. No trees were destroyed in the production of this weblog. We did hurt some, though. Sorry.
3.235.238.217