Africa North
Nominee to Head US Military in Africa Warns of IS Focus on Libya
[Iraq Sun] Islamic State
...formerly ISIS or ISIL, depending on your preference. Before that al-Qaeda in Iraq, as shaped by Abu Musab Zarqawi. They're very devout, committing every atrocity they can find in the Koran and inventing a few more. They fling Allah around with every other sentence, but to hear the pols talk they're not really Moslems....


faceless myrmidons

are "very likely" to set their sights on ungoverned spaces in Africa if they are defeated in Iraq and Syria, according to the general nominated to lead the U.S. military's Africa Command.

"That's why instability inside Africa is to

ISIS

's advantage," U.S. Lt. Gen. Thomas Waldhauser told members of the Senate Armed Services Committee Tuesday.

ISIS

is an an acronym for Islamic State.

Some studies estimate that 1 in 4 people will live in Africa by 2050, and Waldhauser warned the "scale and the scope of some of the issues that we see today certainly could be magnified significantly."

"The seeds of a catastrophe are in place in terms of corruption, lack of economic growth, all of those kinds of elements," Sen. Angus King (I-Maine) said during the hearing.

Islamic State already has influenced fighters to pledge allegiance to them in Libya and .

Waldhauser said IS has focused on Sirte, Libya as a "kind of backup" if it fails elsewhere.

But despite the large presence of IS there, the general said the U.S. is not currently flying any sorties over Libya, which both the general and committee member Senator
Lindsey Graham


... the endangered South Carolina RINO...


(R-South Carolina) agreed "makes no sense."

"There are targets that are being developed but there have not been flights flown," Waldhauser said.

The U.S. military has a small number of troops in Libya and has carried out strikes against Islamic State leaders and fighters in the past.


Posted by: Fred || 06/23/2016 00:00 || Comments || Link || E-Mail|| [169 views] Top|| File under: Islamic State
The Grand Turk
Three ISIL suspects arrested over plot to attack LGBT march in Istanbul
Three suspected Islamic State of Iraq and the Levant (ISIL) militants were arrested in Istanbul late on June 17 after a tip-off that they had planned to attack an LGBT Trans Pride march held on June 19 in the city's central Taksim Square.

The suspects - one Turkish national and two from Russia's volatile Dagestan republic – were detained after a simultaneous operation in Istanbul's Başakşehir and Pendik districts, on Istanbul's European and Asian sides, respectively. Officers said they were acting on intelligence reports that the jihadist group was plotting to attack the "Trans Pride" rally on June 19. A suicide vest, camouflage clothing, military blades, laser range finders and a large number of print and digital documents were seized during the raids.

All three suspects were arrested by a local court.

Istanbul police took strict measures ahead of the June 19 Trans Pride march, after the city's governor announced that they would not allow any LGBT Pride events, due to take place between June 19 and June 26, citing security concerns and public order.


Convenient excuses for the fact that the Turks, particularly the folks currently in charge and their henchmen, really don't like LGBT rights...

The governor's ban on the parade came just three days after the Alperen Hearths, an ultranationalist youth organization linked to the nationalist Great Union Party (BBP), vowed that they would prevent the march.

The main LGBT Pride March scheduled for June 26 has also been banned by the Istanbul Governor's Office. The march was held for 13 consecutive years until last year, when it was subjected to a heavy police intervention with tear gas and rubber bullets.
Posted by: Steve White || 06/23/2016 00:00 || Comments || Link || E-Mail|| [138 views] Top|| File under: Islamic State
Ball in Israel's court, Hamas not an issue: Turkish FM
Not an issue for Turkey, at any rate.

Any deal between Turkey and Israel to normalize their strained relations depends on action taken by Tel Aviv, Ankara has said, adding that Turkey's relationship with Hamas in Gaza cannot be a subject for the talks.


My advice to Israel: you're in no hurry...

"Whether a balance is to be struck or not in the first next meeting – this depends on the steps that Israel will take. Our conditions are extremely plain, these [conditions] need to be fulfilled, like how our demand for an apology was fulfilled," Turkish Foreign Minister Mevlüt Çavuşoğlu said June 22 at a press conference in Ankara alongside visiting Turkish Cypriot Foreign Minister Tahsin Ertuğruloğlu.

Turkey has demanded Israel fulfill three conditions prior to any normalization in ties, namely, an apology for Israel's raid on the Mavi Marmara aid convoy in 2010 that killed 10 Turkish activists, compensation to the families of the deceased and an end to the embargo on Gaza.

"Our Palestinian brothers living there are living under extremely difficult conditions," Çavuşoğlu said, referring to Gaza.


Self-inflicted conditions...

"There are electricity and water problems. Israel has unfortunately bombed many schools and hospital infrastructure, these need to be rebuilt.


So divert the cement from the tunnel construction...

Humanitarian aid and development aid need to be transported to Gaza and Palestine without any obstruction. We are discussing all of these matters in a detailed way," he said.

A few hours before Çavuşoğlu's press conference, the Jerusalem Post reported claims by Hamas which said that Turkey had renounced the condition that Israel lift the siege on Gaza as part of its prerequisites for reconciliation.


If Hamas said it, it must be true? And if true now, true for always?

The daily quoted unnamed Hamas officials as saying in a conversation with the London-based Arab newspaper Rai al-Youm: "Turkish President Recep Tayyip Erdogan announced to Hamas' leadership that he has done everything possible to lift the siege or ameliorate it, but the Israeli government stubbornly rejected his attempts."


Anyone really think Bibi would bend on this one?

"Erdogan told the leadership that he must make progress on the normalization deal with Israel in order to serve Turkey's interests," the same official in Hamas was quoted as saying.

The unnamed Hamas officials said "they expect Turkey to take strong measures against senior Hamas officials residing in Turkey, mainly by limiting their freedom of movement within the state, to meet Israel's condition for normalization."

Çavuşoğlu argued that he does not think there is "a problem concerning Hamas."

"Our discussions with Hamas were never a secret from the very beginning. Suggestions we have made to Hamas leaders are also not a secret. On one side, we are trying to make a contribution to the Middle East peace process. We know that we haven't been able to make this contribution adequately because our relations with Israel went off track. But everybody who has been paying attention to the Middle East issue, all of the countries and Israel, today acknowledge that there can be no permanent peace or solution without Hamas," he said.

"Therefore, from now on too, our contacts will continue in the context of the [importance] of the unity of Hamas and Fatah in Palestine


...which will never happen so long as both parties still draw breath...

and in the context of making contribution to the Middle East peace process.


...a nicely omnidirectional term these days.

Countries that reacted to us for this subject when we first contacted Hamas after they won the elections, even Israel, have greatly understood what we want to do. That's why there is no condition called 'Hamas' to normalize our relations with Israel," he added.

The foreign minister was referring to Hamas' exiled political chief Khaled Mashaal's visit to Ankara in 2006 when he met with then-Foreign Minister and former President Abdullah Gül at the ruling Justice and Development Party (AKP). At the time, it was reported that former Prime Minister Ahmet Davutoğlu, then-chief foreign policy adviser to then-Prime Minister Recep Tayyip Erdoğan, was the architect of the visit and had persuaded Erdoğan to allow the visit.
Posted by: Steve White || 06/23/2016 00:00 || Comments || Link || E-Mail|| [197 views] Top|| File under:
Home Front: Politix
U.S. commanders now openly challenging ISIS strategy of outgoing Obama
Rifts have emerged between U.S. military leaders and the Obama White House on Washington's future role in Libya, with the generals questioning the White House's argument that the recent success against Islamic State shows Libya can go it alone in the fight against terrorism, without direct U.S. assistance.

Marine Corps Gen. Thomas Waldhauser, the White House's pick to lead U.S. Africa Command, called for increased American military action in Libya to ensure the Islamic State, or ISIS or ISIL, does not reconstitute itself in the country as pressure ramps up against its strongholds in Iraq and Syria.

Gen. Waldhauser told a Senate Armed Services Committee confirmation hearing Tuesday that U.S. military planners were drafting up battle plans for airstrikes against Islamic State targets in Libya, Reuters reported. The fledgling unity government in Tripoli has enjoyed surprising success in recent weeks in a campaign against the Islamic State's stronghold in the coastal city of Sirte.

But rules of engagement for U.S. forces in Libya, which require White House approval for any offensive operations in the country, have hamstrung American military planners in the region, according to the report.

Aside from clandestine drone strikes launched from NATO bases in southern Europe and small rotations of U.S. special operations teams working with local militias in Libya, the Pentagon has not conducted any large-scale military mission in the country since the cancellation of a failed train-and-advise operation late last year.
Posted by: Blossom Unains5562 || 06/23/2016 00:00 || Comments || Link || E-Mail|| [366 views] Top|| File under: Islamic State
Idaho town torn by alleged rape, fear of refugees
[FoxNews] An alleged sexual assault on a five-year-old special needs girl has put a small Idaho city at the center of the debate over the Obama administration's move to take in hundreds of thousands of refugees.

Much of what occurred in the June 2 incident is unclear, clouded by emotion and rumor and sealed from public record due to the suspects' ages. At a raucous public meeting Monday, dozens of residents of the city of 44,000 voiced their concerns after word had spread that young Syrian refugees had gang-raped a little girl at knifepoint, defiling her in unspeakable ways.

Some of what they had heard was true, some was not and still more remains unconfirmed speculation. But authorities believe something terrible occurred. Two young boys were arrested Friday and remain in custody.

Posted by: Vast Right Wing Conspiracy || 06/23/2016 00:00 || Comments || Link || E-Mail|| [615 views] Top|| File under:
Home Front: WoT
Do Loretta Lynch's Ties with 'Muslim Advocates' Org Explain Her Whitewash of Orlando?
[PJ] Top Justice Department officials, including Attorney General Loretta Lynch, have worked with an organization dedicated to interfering with law enforcement efforts to monitor activities at the most radical mosques.

Lynch and DOJ Civil Rights Division head Vanita Gupta have appeared at gala events for an organization called Muslim Advocates. The George Soros-funded charity has badgered the New York City Police Department away from monitoring the most radical mosques in the city.

The organization is also responsible for rewriting training materials for federal law enforcement agency to decouple the role of radical Islam from terrorist acts. An inter-agency working group comprised of multiple federal law enforcement agencies in 2014 adopted this whitewash urged by Muslim Advocates.

The DOJ's short-lived effort to airbrush Islam out of the 911 tapes from Orlando shows you how far they will go to twist the truth about what is causing these attacks. I appeared on Fox and Friends today to discuss the organization and the latest. (Video here).

Civil Rights Division head Gupta appeared at the sold out annual gala event for Muslim Advocates in Millbrae, California. Muslim Advocates lobbies the administration heavily to oppose any link between terrorist acts and radical Islam, and opposes monitoring of radical mosques. Gupta told the crowd:

"To anyone who feels afraid, targeted, or discriminated against because of which religion you practice or where you worship, I want to say this -- we see you. We hear you. And we stand with you. If you ever feel that somehow you don't belong, or don't fit in, here in America, let me reassure you you belong."
Posted by: Besoeker || 06/23/2016 07:37 || Comments || Link || E-Mail|| [359 views] Top|| File under:
Pakistani American says he reported Orlando killer Omar Mateen to FBI
[DAWN] A

Moslem

American of Pak descent says he had informed the Federal Bureau of Investigation (FBI) about Omar Mateen, who killed 49 people in a Florida nightclub, after learning about his radical thoughts in 2014, and criticised Republican presidential candidate Donald Trump for accusing

Moslem

s of not sharing such information with authorities.

"Trump is wrong that we [

Moslem

s] don't speak up when we're able... I know this firsthand: I was the one who told the FBI about Omar Mateen," Mohammed A. Malik wrote in an op-ed in the The Washington Post on Monday.


If true, it's one more thing the FBI has to explain.
Posted by: Fred || 06/23/2016 00:00 || Comments || Link || E-Mail|| [322 views] Top|| File under: Islamic State
India-Pakistan
Police clueless about fate of SHC CJ's son
[DAWN] The kidnapping of Advocate Awais Ali Shah, the son of the Sindh High Court chief justice, kept the security administration on its toes on Tuesday as the provincial authorities held a high-level meeting to decide a course of probe into the high-profile case, set up an investigation team and announced a reward, while the chief minister questioning the role of police and paramilitary Rangers described the incident as a "serious security lapse".

The son of SHC Chief Justice Sajjad Ali Shah was kidnapped in Clifton on Monday afternoon, but the law enforcement agencies (LEAs) remained clueless about his disappearance until the family pointed it out hours later. The law-enforcers finally declared the incident a case of kidnapping after collecting evidence and recording eyewitness accounts.
Posted by: Fred || 06/23/2016 00:00 || Comments || Link || E-Mail|| [141 views] Top|| File under: Govt of Pakistan
Imran defends KP govt's Rs300mn grant for Darul Uloom Haqqania
[DAWN] Pakistain Tehrik-e-Insaf
...a political party in Pakistan. PTI was founded by former Pakistani cricket captain and philanthropist Imran Khan. The party's slogan is Justice, Humanity and Self Esteem, each of which is open to widely divergent interpretations....
(PTI) chairman Imran Khan
... aka Taliban Khan, who ain't the sharpest bulb on the national tree...
on Monday defended Khyber-Pakhtunkhwa


... formerly NWFP, still Terrorism Central...


(KP) government's budget allocation of Rs300 million for religious seminary Darul Uloom Haqqania
...an Islamic seminary located in Akora Khattak, Khyber Pakhtunkhwa. The seminary propagates the Deobandi trend of Sunni Islam and is headed by Maulana Samiul Haq, known as the Godfather of the Taliban. It has been dubbed The University of Jihad due to the methods and content of instruction along with the future occupations of its alumni....
In an interview with Geo News, Imran Khan said the funds and support will help the seminary students assimilate in our society, bring them in to the mainstream and keep them away from radicalisation.

"The same Darul Uloom was supported and financed by ANP, even the late Wali Khan went there," said the PTI chief.

Imran elaborated that when the Taliban were opposing the anti-polio


...Poliomyelitis is a disease caused by infection with the poliovirus. Between 1840 and the 1950s, polio was a worldwide epidemic. Since the development of polio vaccines the disease has been largely wiped out in the civilized world. However, since the vaccine is known to make Moslem pee-pees shrink and renders females sterile, bookish, and unsubmissive it is not widely used by the turban and automatic weapons set...


campaign in the province and were killing polio workers, Maulana Samiul Haq
...
the Godfather of the Taliban, leader of his own faction of the JUI. Known as Mullah Sandwich for his habit of having two young boys at a time...
(head of Darul Uloom Haqqania) supported him and launched a polio-immunisation campaign.

The KP government set aside a grant of Rs300 million for the construction and rehabilitation of the Darul Uloom Haqqania in Akora, Khattak, in the annual provincial budget for the upcoming fiscal year angering both Awami National Party


founded by Abdul Wali Khan in 1986. Part of the PPP-led cabinet 2008-13. The ANP is considered left wing, advocating for secularism, democratic socialism, public sector government, and economic egalitarianism....


(ANP) and Pakistain Peoples Party (PPP).

The seminary, located in Nowshera district and currently run by Jamaat Ulema-e-Islam


...the political wing of the Pak Taliban...


-Sami chief Maulana Samiul Haq, has faced controversy in the past as its students have been accused of involvement in the murder of former prime minister Benazir Bhutto


... 11th Prime Minister of Pakistain in two non-consecutive terms from 1988 until 1990 and 1993 until 1996. She was the daughter of Zulfikar Ali Bhutto, founder of the Pakistain People's Party, who was murdered at the instigation of General Ayub Khan. She was murdered in her turn by person or persons unknown while campaigning in late 2007. Suspects include, to note just a few, Baitullah Mehsud, General Pervez Musharraf, the ISI, al-Qaeda in Pakistain, and her husband, Asif Ali Zardari, who shows remarkably little curiosity about who done her in...


However,


there's more than one way to stuff a chicken...


the seminary administration denied having any connection with the suspects.
Posted by: Fred || 06/23/2016 00:00 || Comments || Link || E-Mail|| [194 views] Top|| File under: Govt of Pakistain Proxies
Iraq
'Warrior Hero,' IS Foe, Achieves Cult Status in Iraq
[Iraq Sun] Abu Azrael - the "Father of the Angel of Death" - an Iraqi Shia commander, brags that he once beat a man to death with a plastic flip flop.

His biceps are as big as cannonballs, and he rides into battle on a bicycle (he really does). Commander Abu Azrael wears a Kevlar vest, with hatchet in hand, a sword, grenades and an automatic assault rifle.

He claims to have killed 1,500 Islamic State
...formerly ISIS or ISIL, depending on your preference. Before that al-Qaeda in Iraq, as shaped by Abu Musab Zarqawi. They're very devout, committing every atrocity they can find in the Koran and inventing a few more. They fling Allah around with every other sentence, but to hear the pols talk they're not really Moslems....
(IS) fighters in a single year, and it's rumored that IS is so terrified of him that it will kill anyone who utters his name.

Abu Azrael's shaved head, black beard and gleaming teeth have made him the most recognized face in the region, and he has inspired cartoons, music videos and even Android game apps. His battle cry, "Illa tahin!" ("Into flour!" -- as in, "I'll pound IS fighters into flour") has caught on everywhere.

"The way he was introduced to people was via internet memes," said Phillip Smythe, a University of Maryland researcher and author of the blog Hizballah Cavalcade. "You see this big, muscled guy. Sometimes he has an axe, sometimes he has a sword. Sometimes he's in a helicopter on a door gun."

But who, exactly, is this man -

"There are a lot of rumors," said Smythe. "Some claim he is a former university professor. Others that he is a former Taekwondo champion. Still others claim that his entire village was wiped out by ISIS, so that's why he took up arms."

His real name is reported to be Ayyub Faleh al-Rubaie, and he allegedly serves as a commander in Kataib al-Imam Ali, part of the Popular Mobilization Forces, a coalition of dozens of Shia militias sponsored and armed by the Iraqi government and suspected of wide rights violations.

In August 2015, a video emerged which showed Abu Azrael desecrating the burned corpse of an alleged IS fighter.

"You won't get far against the

ISIS

[another acronym for IS] with humanity," he later told the Australian newspaper.

IS retaliated by burning four captured Shia "spies."

In late 2015, rumors circulated that IS had captured and killed Abu Azrael. But he recently resurfaced in Fallujah,
... the City of Mosques, which might have somthing to do with why it's not called Center of Prosperity or a really nice place to raise your kids...
vowing to liberate that city from IS hands.

"The Sunni perception of Abu Azrael varies from indifference to absolute loathing," said Rasha Al Aqeedi, a fellow at the Al-Mesbar Center, a UAE think tank. "Overall, he is viewed as a thuggish, sectarian outlaw."

In video recordings, Abu Azrael has reassured Sunnis that he views them as his brothers, said AlQeedi, and that his only enemy in this conflict is IS.

"However,


there's more than one way to skin a cat...


on several occasions, has been caught on tape cursing revered Sunni religious figures and threatening to abolish their 'offspring'

- which is another way of threatening all Sunnis and lumping them together with ISIS," she said.

And some people think he spends more time taking selfies and group photos than fighting in actual battle, she added.

Those photos plaster the internet: In one, he flexes his muscles at a Baghdad gym. In another, he aims his rifle at a tiger. He once attended Mass in a Baghdad church, posing with the priest and patting a bible.

"I would make the argument that he is a completely manufactured personality," said Smythe, suggesting Abu Azrael is a propaganda tool of the Iran-backed government in Baghdad.

"The whole point of the narrative is to legitimize these Shia militias, particularly the Iranian-backed groups like Hezbollah, and to portray them as the true defenders of Iraq, the true allies of other embattled minorities in the region," he said. "The way that they have played this off - He's a romantic hero. He's a guy you want to be with."

When you think about it, Smythe added, "it's absolute genius."


Posted by: Fred || 06/23/2016 00:00 || Comments || Link || E-Mail|| [262 views] Top|| File under: Islamic State
Terror Networks
U.S. Military's Cyber Force Reluctant to Cut Internet to IS Jihadists in Syria
[AnNahar] The U.S. military is wary of cutting Internet connections to Islamic State
...formerly ISIS or ISIL, depending on your preference. Before that al-Qaeda in Iraq, as shaped by Abu Musab Zarqawi. They're very devout, committing every atrocity they can find in the Koran and inventing a few more. They fling Allah around with every other sentence, but to hear the pols talk they're not really Moslems....
strongholds such as Raqa in Syria, even though the Pentagon is waging cyber-war against the jihadists, officials said Wednesday.

Cyber Command -- better known as CYBERCOM -- officially started attacking the tech-savvy IS group in April, in what was the command's most important offensive since being established in 2010.

Thomas Atkin, the acting assistant defense secretary for homeland defense and global security, said a "careful balance" needed to be struck, when asked why the military does not simply stop jihadists from accessing the Internet.

"It's a careful balance, even in Raqa or djinn-infested Mosul
... the home of a particularly ferocious and hairy djinn...
(in Iraq), or anywhere on how we balance the rights to have access to the Internet versus the use of the Internet illegally by folks like

ISIS

," Atkin told the House Armed Services Committee, using an IS acronym.

Officials said the IS group's online use was a source of valuable intelligence, but Republican committee chairman Mac Thornberry expressed concern


...meaning the brow was mildly wrinkled, the eyebrows drawn slightly together, and a thoughtful expression assumed, not that anything was actually done or indeed that any thought was actually expended...


Atkin was arguing Raqa citizens have "some sort of inherent right" to access the Internet.

The jihadists have used their social media savvy to deliver propaganda and disseminate their vision for a so-called caliphate across parts of the Middle East.

Though Pentagon chief Ashton Carter has frequently touted CYBERCOM's offensive against the IS group, most details remain classified.

CYBERCOM deputy leader Lieutenant General Kevin McLaughlin said the Pentagon has gained important experience fighting the IS group online.

"It's given us the opportunity to learn and mature and kind of plow back in lessons learned in a real circumstance that it might have taken us several years to learn," McLaughlin told

politician

s.

According to the New York Times


...which still proudly displays Walter Duranty's Pulitzer prize...


, CYBERCOM has placed "implants" in IS networks that let experts monitor the group's behavior and ultimately imitate or alter commanders' messages so they unwittingly direct fighters to areas likely to be hit by drone or plane strikes.

Another technique likely being employed is a common type of cyber attack known as a denial of service.

In a sign of the strategic importance virtual warfare now plays,

politician

s said it was time for CYBERCOM to stand up as its own combatant command -- an organizational super structure normally arranged along geographic boundaries.

CYBERCOM has about 4,700 troops, but is set to expand to 6,200 in 2018.
Posted by: trailing wife || 06/23/2016 00:00:00 || Comments || Link || E-Mail|| [434 views] Top|| File under: Islamic State
End of Islamic State Could Be Start of Larger Anti-Terror Fight
[Iraq Sun] Slow, steady progress by U.S. and coalition backed forces against the Islamic State
...formerly ISIS or ISIL, depending on your preference. Before that al-Qaeda in Iraq, as shaped by Abu Musab Zarqawi. They're very devout, committing every atrocity they can find in the Koran and inventing a few more. They fling Allah around with every other sentence, but to hear the pols talk they're not really Moslems....
terror group in Iraq and Syria could mean little in the wider war against jihadist organizations bent on striking at the West.

This grim outlook, according to military and intelligence officials, stems from several factors, from poor governance and pervasive instability to the alienation of certain segments of populations. Combined, they say, these factors have undone long-standing cultural bonds and allegiances, turning parts of the Middle East and Africa into terrorist incubators.

"More and more individuals, because of their feeling of being disenfranchised from their governments, are now identifying with subnational groups, whether it be with an

ISIS

, a Nusra, a Boko Haram
... not to be confused with Procol Harum, Harum Scarum, possibly to be confused with Helter Skelter. The Nigerian version of al-Qaeda and the Taliban rolled together and flavored with a smigeon of distinctly Subsaharan ignorance and brutality...
or others," CIA Director John Brennan warned

politician

s last week. "They're not identifying themselves as Somalis, Nigerians or Yemenis."

Complicating matters further is the feeling that military power alone, no matter how overwhelming, is not enough to deliver a decisive blow against IS or any other deep-rooted terror organization.

"It's not as though we're looking at a happy ending in Iraq and Syria," said Daveed Gartenstein-Ross, a senior fellow at the Foundation for Defense of Democracies. "Defeating

ISIS

does not defeat jihadism."

"Momentum is in favor of the global jihadist movement," he said.

In some ways, the rapid ascension of IS and its bid to become the preeminent global jihadist organization have actually strengthened its competitors, most notably, al-Qaeda.

"Al-Qaeda has prioritized [Jabhat al] Nusra as an affiliate," a U.S. intelligence official told VOA on condition of anonymity. The official noted that the group has used the last two years to "retrench and rebrand," emerging with greater strength on the battlefield in Syria and with more credibility, as well.

Intelligence officials estimate Jabhat al-Nusra


...formally Jabhat an-Nusrah li-Ahli sh-Sham (Support Front for the People of the Levant), also known as al-Qaeda in the Levant. They aim to establish a pan-Arab caliphate. Not the same one as the Islamic State, though .. ...


currently has several thousand fighters at its disposal, rating the group's capabilities as "formidable."

And even though Jabhat al-Nusra's parent organization has suffered setbacks in Afghanistan, a one-time safe haven, analysts like Daveed Gartenstein-Ross warn it is a mistake to underestimate al-Qaeda's resources or reach.

"People overstate the way al-Qaeda is kind of a virtual entity - it's not. They control territory, and people aren't complaining about it," Gartenstein-Ross said. "They've embedded with local populations in Yemen


...an area of the Arabian Peninsula sometimes mistaken for a country. It is populated by more antagonistic tribes and factions than you can keep track of. Except for a tiny handfull of Jews everthing there is very Islamic...


and in Syria and Libya and in Mali."

Thanks to its rebranding efforts, al-Qaeda's appeal even seems to be expanding.

"Al-Qaeda has managed to capture the echelon of Salafi jihadis who were repulsed by ISIS' brutality but still have the ideology and want something that is just a half-step down," said Jessica McFate, a former U.S. Army intelligence officer now with the Institute for the Study of War.


Posted by: Fred || 06/23/2016 00:00 || Comments || Link || E-Mail|| [248 views] Top|| File under: Islamic State
Who's in the News
33
[untagged]
16
Islamic State
7
Taliban
3
Govt of Pakistan
2
Sublime Porte
1
Govt of Pakistain Proxies
1
Commies
1
Ansar Bayt al-Maqdis (IS)
1
TTP
Bookmark
E-Mail Me
The Classics
The O Club
Rantburg Store
The Bloids
The Never-ending Story
Thugburg
Gulf War I
The Way We Were
Bio
Merry-Go-Blog
Hair Through the Ages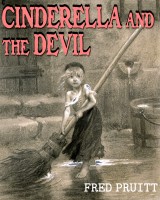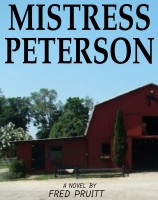 On Sale now!


A multi-volume chronology and reference guide set detailing three years of the Mexican Drug War between 2010 and 2012.

Rantburg.com and borderlandbeat.com correspondent and author Chris Covert presents his first non-fiction work detailing the drug and gang related violence in Mexico.

Chris gives us Mexican press dispatches of drug and gang war violence over three years, presented in a multi volume set intended to chronicle the death, violence and mayhem which has dominated Mexico for six years.
Click here for more information


Meet the Mods
In no particular order...


Steve White
Seafarious
Pappy
lotp
Scooter McGruder
john frum
tu3031
badanov
sherry
ryuge
GolfBravoUSMC
Bright Pebbles
trailing wife
Gloria
Fred
Besoeker
Glenmore
Frank G
3dc
Skidmark
Alaska Paul



Better than the average link...



Rantburg was assembled from recycled algorithms in the United States of America. No trees were destroyed in the production of this weblog. We did hurt some, though. Sorry.
34.204.187.106