Afghanistan
Afghanistan requests delivery of helicopters from Russia
[Khaama (Afghanistan)] Afghanistan has reportedly requested delivery of military equipment from Russia including helicopters in a bid to boost the capabilities of the Afghan National Defense and Security Forces.

The request by Afghanistan was reportedly made during deputy foreign minister Hekmat Khalil Karzai's visit to Russia this week.

"We sent a request to the Russian Security Council for expanding cooperation [in the military field], including for the deliveries of helicopters to Kabul
...the capital of Afghanistan. Home to continuous fighting from 1992 to 1996 between the forces of would-be strongman and Pak ISI/Jamaat-e-Islami sock puppet Gulbuddin Hekmayar and the Northern Alliance, a period which won Hek the title Most Evil Man in the World and didn't do much for the reputations of the Northern Alliance guys either....
," Karzai was quoted as saying in a report by State-run Sputnik News.

Earlier, the Afghan and Russian defense officials have agreed to establish a military-technical cooperation committee in a bid to jointly combat international terrorism.

The Ministry of Defense officials in Kabul confirmed that a meeting was organized between the Afghan and Russian officials to discuss military cooperation between Kabul and Moscow.

The meeting was organized on the sideline of the 5th International Security Conference in Moscow late in April which was attended by over 500 politicians and military leaders of the world.


Posted by: Fred || 06/19/2016 00:00 || Comments || Link || E-Mail|| [10795 views] Top|| File under:
Afghanistan receive 5 new combat helicopters from United States
[Khaama (Afghanistan)] The Afghan Air Force (AAF) received five new combat helicopters from the United States on Friday amid ongoing efforts to boost the air power of the Afghan National Defense and Security Forces (ANDSF).

The new helicopters are MD-530 CAyuse Warrior helicopters and were transported to Hamid Maybe I'll join the Taliban Karzai
... A former Baltimore restaurateur, now 12th and current President of Afghanistan, displacing the legitimate president Rabbani in December 2004. He was installed as the dominant political figure after the removal of the Taliban regime in late 2001 in a vain attempt to put a Pashtun face on the successor state to the Taliban. After the 2004 presidential election, he was declared president regardless of what the actual vote count was. He won a second, even more dubious, five-year-term after the 2009 presidential election. His grip on reality has been slipping steadily since around 2007, probably from heavy drug use...
International Airport on Friday.

"These five latest (MD-530s) have the capability to fire rockets or .50-caliber machine guns and sighting systems that aren't on the previously-delivered helicopters," said Lt. Col. Bill Ashford, 438th Air Expeditionary Advisory Squadron commander quoted in a report published by Dvidshub said.

Lt. Ashford further added "We are also getting kits to modify the existing 13 to be able to support guns and rockets, but these five will be the first with both capabilities in service here."


Posted by: Fred || 06/19/2016 00:00 || Comments || Link || E-Mail|| [10795 views] Top|| File under: Taliban
Arabia
Yemen foes swap prisoners in Taez battleground
[ENGLISH.ALARABIYA.NET] Yemen's warring parties exchanged dozens of prisoners captured in fighting for third city Taez on Saturday following mediation by local tribes, the chief mediator said.

Government forces which control the city released 118 prisoners, while Iran-backed Houthi
...a Zaidi Shia insurgent group operating in Yemen. They have also been referred to as the Believing Youth. Hussein Badreddin al-Houthi is said to be the spiritual leader of the group and most of the military leaders are his relatives. The Yemeni government has accused the Houthis of having ties to the Iranian government, which wouldn't suprise most of us. The group has managed to gain control over all of Saada Governorate and parts of Amran, Al Jawf and Hajjah Governorates. Its slogan is God is Great, Death to America™, Death to Israel, a curse on the Jews ...
militias who control most of the surrounding province freed 76, tribal chief Abdullatif al-Muradi said.

Loyalist officials in the besieged city confirmed the exchange and said it was a local initiative unconnected to UN-brokered peace talks in Kuwait.

Those negotiations, now in their ninth week, have made no major breakthroughs, even on the prisoners issue.

Earlier this month, the militias released 187 prisoners while Soddy Arabia


...a kingdom taking up the bulk of the Arabian peninsula. Its primary economic activity involves exporting oil and soaking Islamic rubes on the annual hajj pilgrimage. The country supports a large number of princes in whatcha might call princely splendor. When the oil runs out the rest of the world is going to kick sand in the Soddy national face...


freed 52 children it was holding.

But that was far short of the target set by UN mediators for 50 percent of all prisoners to be released before the start of the

Moslem

holy month of Ramadan.

The peace talks have also had little impact on the fighting for Taez despite a UN-brokered ceasefire that took effect on April 11.
Just hours before the prisoner exchange, the rebels rained rocket fire on several parts of the city, residents said.

There was also heavy fighting for the town of Kirsh on the main highway to Taez from the southern port city of Aden, where the government of President Abedrabbo Mansour Hadi is based.

Despite a 15-month-old intervention by a Saudi-led coalition, the Houthi militias and their allies still control the capital Sanaa and most of the central and northern highlands, as well as the Red Sea coast.

Posted by: Fred || 06/19/2016 00:00 || Comments || Link || E-Mail|| [10795 views] Top|| File under: Houthis
Caribbean-Latin America
Former Gitmo prisoner vanishes in South America
A former Guantanamo Bay prison living in Uruguay has vanished under mysterious circumstances, The Washington Post reports.


Oh how mysterious! Where, oh where could he be?

Law enforcement is now searching for the former detainee, Jihad Ahmed Mustafa Dhiab, a Syrian national, the paper reported Friday, citing a U.S. official.

"We are coordinating with officials in Brazil and Uruguay to determine his whereabouts," the official told the paper on background to discuss a sensitive incident.

Officials believe Dhiab, imprisoned at Guantanamo in 2002 for suspected ties to al Qaeda, may have entered Pakistan Brazil illegally.

According to Uruguayan media, the country's interior minister said Thursday Dhiab's can make international trips, but Brazil hasn't allowed him to enter the country previously, the Post reported.

Another Uruguayan government official told the Associated Press that Dhiab traveled legally to Pakistan Brazil, according to the Post. He hasn't been seen since June 6, a Brazilian online news outlet, Plus55.com, reported Friday.

"If Brazilian authorities didn't allow his legal entry, they can send Dhiab back to Uruguay, but that's a problem for Brazil," the news outlet quoted Uruguayan Interior Minister Eduardo Bonomi as saying.

Dhiab went to Uruguay with five other Guantanamo Bay prisoners in 2014 in a deal between the south American country and Uruguay and the U.S. to resettle detainees seen as posing little threat. He spent 12 years at Guantanamo without being charged after his capture in Pakistan.
Posted by: Steve White || 06/19/2016 00:00 || Comments || Link || E-Mail|| [10795 views] Top|| File under:
Europe
'We shall not take anyone in' HUNGARY tells EU it's FULL
[EXPRESS.CO.UK] Prime Minister Viktor Orban has joined forces with justice minister Laszlo Trocsanyi and the interior ministry to hold talks on Hungary's immigration policy. European Union


...the successor to the Holy Roman Empire, only without the Hapsburgs and the nifty uniforms and the dancing...


quotas for the number of migrants colonists each member state is expected to take in will also be discussed.

So far this year Hungary says it has registered 19,140 asylum applications and more than 14,000 migrants colonists have crossed its southern borders illegally.

Minister of the Prime Minister's Office Janos Lazar said: "We shall not take anyone in in Hungary, we do not need immigration in Hungary."

Hungary passed a law on Monday that allows police to send illegal migrants colonists detained within 8 km (5 miles) of its southern frontier back to Serbia, drawing criticism from the UN refugee agency.

A razor-wire fence built along Hungary's southern border with Serbia and Croatia has helped to sharply reduce the number of migrants colonists from the hundreds of thousands who last year moved up from the Balkans towards northern Europe, especially Germany.
Posted by: Fred || 06/19/2016 00:00 || Comments || Link || E-Mail|| [10795 views] Top|| File under:
Home Front: WoT
Doctor listed on psych-evaluation carried out on Omar Mateen by G4S says she never saw him
[DAILYMAIL.CO.UK] Psychologist, Dr Carol Nudelman, said she didn't evaluate Orlando shooter Omar Mateen for his position at security firm G4S in 2007


However, her name appears on the document in Florida's state records that cleared him to carry a firearm as a private security guard


G4S officials called the discrepancy a 'clerical error' and said Mateen had been evaluated, but by a different psychologist


Company didn't move Mateen to unarmed position despite evidence that concluded comments he made were serious enough to transfer him


'What I do know is that in September 2007, I was not living or working in Florida, I was not performing any work for Wackenhut, and I did not administer any type of examination to Omar Mateen,' Nudelman said in the statement.
So it's a lazy Sunday and I have time to ask a whole bunch of questions:

How many other evaluations did G4S fudge? Because it sure looks like they fudged this one.


And did they let Omar go through because they didn't want to appear to be "Islamophobic"?


Or did they have orders from DHS?


Did they make up for it by doing extra-careful screening on all potential employees named "Bubba"?


And hey, isn't this the same company moving illegal aliens around for DHS?


Anyone think that DHS and the FBI are combing the G4S employment files right now looking at every OTHER security guard that was supposedly vetted by this doctor?


And boy howdy, didn't the good doctor find a set of attorneys like real fast?


Another question: parse the good doctor's statement carefully. She says she didn't evaluate Omar, but she DIDN'T say that she didn't sign the document. Did she?


Oh, oh, oh, pick me -- did the doctor get paid for any "evaluations" after she left the firm? It would a little hard to explain a cancelled check, now wouldn't it?


And for bonus points, was this documentation planted a while back by some organization on behalf of a "sleeper" agent?
Posted by: Fred || 06/19/2016 00:00 || Comments || Link || E-Mail|| [10803 views] Top|| File under:
FBI investigating '€˜conspiracy' tip claiming Orlando shooter and wife met six other 'foreigners' in West Palm Beach bar
[DailyMail]
Lucyann Crystal saw something and said something


She says she spoke with Omar Mateen and his wife, Noor Salman, the week before the attack on the Pulse nightclub on Sunday


Crystal works selling roses in West Palm Beach, Florida, an hour south of the shooter's hometown of Fort Pierce


She says she saw Mateen and Salman frequently on Saturday nights at the bar Pit Row with 'foreigners' - four other men and two women


She sparked up a friendship with the woman she believes is Noor after noticing her 'pretty eyes'


She saw the group for the last time on the night of June 4, when a man she believes was Mateen asked her a question about transgender people


When she said 'God won't let them [transgendered people] into heaven', the man responded: 'Do you realize that comment just saved your life?'


When saw Mateen's face on TV he looked familiar, but didn't connect the dots until seeing Noor's picture days later


A manager at Pit Row said the business' surveillance video automatically erases images captured seven days earlier"
Posted by: Blossom Unains5562 || 06/19/2016 00:00 || Comments || Link || E-Mail|| [10795 views] Top|| File under:
FBI questions member of mosque attended by Orlando gunman
FBI agents on Friday questioned a member of the Florida mosque attended by Omar Mateen, the man who shot 49 people to death at a gay nightclub, as new information surfaced revealing the killer had exhibited chronic behavioral problems during his youth.

Academic records obtained by Reuters showing Mateen was frequently suspended as a student - at least twice for fighting before he was transferred to a special high school for potential dropouts - added to a disturbing portrait of the long-troubled gunman who committed the deadliest mass shooting in modern U.S. history.

Mateen, the 29-year-old private security guard shot dead by police at the end of the June 12 massacre in Orlando, has been described by his first wife - whom he divorced after a brief marriage - as an abusive, mentally disturbed man with a violent temper.

Others who knew him recalled Mateen, a U.S. citizen and Florida resident born in New York to Afghan immigrants, as a quiet, socially awkward individual who kept largely to himself.
The FBI has acknowledged interviewing Mateen in 2013 and 2014 for suspected ties to Islamist militant groups but concluded he posed no threat. Still, evidence in the Orlando case points to a crime at least inspired by extremist ideology.


At least. The official facade is cracking...

Authorities have said Mateen paused a number of times during his three-hour siege at the Pulse nightclub to place cell phone calls to emergency 911 dispatchers and to post internet messages professing support for various Islamist militant groups.

Nevertheless, Mateen appears to have been "self-radicalized" and acting without any direction from outside networks, although his second wife, Noor Salman, had known of his plans to carry out the attack, U.S. officials have said.


We actually don't know that. We don't know who he talked to, who his acquaintances were, and who elsewhere in the world knew about him. One focus is correctly on the mosque: if he had an outside handler, that's where the handler would be...

FBI agents turned their attention on Friday to at least one of Mateen's fellow worshipers at the mosque he attended near his home, the Islamic Center of Fort Pierce. In what was the first such known interview in connection with the nightclub shooting, two federal agents met with the man at the mosque for about 30 minutes ahead of Friday prayers, according to Omar Saleh, a lawyer for the Council of American-Islamic Relations who sat in on the session.

"We were meeting with some agents," Saleh told Reuters, declining to identify the person interviewed. "They were asking questions relative to the incident that happened on Sunday."


Why does a member of CAIR sit in on official interviews in a terrorist investigation?

As details about Mateen's background continued to emerge, transcripts and disciplinary records furnished to Reuters on Friday showed Mateen was suspended at least 15 times during his enrollment in Martin County, Florida, public schools, mostly in the eighth and ninth grades.

Two of those suspensions, within a week of each other in May of 2001, were listed as discipline for "fighting with injury" during his freshman year at Martin County High School. Days after that second suspension, Mateen was transferred to Spectrum Junior-Senior High School, a dropout prevention center run by the district, records showed.

He returned to Martin County High in January 2002, stayed there for another year, then withdrew from mainstream high school and enrolled instead in adult education classes through April 2003.

His academic performance was mixed, a combination of high grades and failing marks, in contrast to his mostly dismal report cards from elementary school.
Posted by: Steve White || 06/19/2016 00:00 || Comments || Link || E-Mail|| [10795 views] Top|| File under:
Grand jury to investigate Orlando shooter's widow
Federal investigators digging for clues in the Orlando nightclub massacre are zeroing in on Noor Salman, the widow of gunman Omar Mateen.

What did Salman know of his plans and what might she have done to stop him? Authorities have been trying to pin her down after she apparently gave conflicting statements about what she knew of his intentions in the hours before the attack.

A U.S. attorney plans to bring evidence before a federal grand jury to determine whether charges will be brought, according to two law enforcement officials. The process could take some time, as investigators need to finish collecting evidence and establish a timeline for Mateen's activities leading to Sunday's attack at the gay club Pulse, in which 49 people were killed, the officials said.

Salman, Mateen's second wife, has been cooperating with various law enforcement agencies.
Salman told investigators that Mateen told her he had interest in carrying out a jihadist attack -- but she denied knowing of any specific plans, according to two law enforcement officials.

She initially denied that when Mateen left the house Saturday that she had any idea he was going to do something violent. But in subsequent statements, Salman conceded she had a suspicion he might be planning an attack, perhaps on Pulse, the officials said. According to one official, she knew "for a while" Mateen had thoughts of wanting to do something violent. He had been talking about it for months, if not years.


Hard for her not to know as she had participated in the scouting trips...

According to the second official, Salman told investigators that on Saturday she said she tried to tell him not to commit violence. But she didn't call police.

Mateen and Salman had been married since 2011. They have a 3-year-old son and lived in Fort Pierce, about two hours from where the massacre -- the deadliest shooting in U.S. history -- occurred.

Additionally, it appears that Mateen used Facebook before and during the attack, according to Wisconsin Sen. Ron Johnson. In a letter to Facebook Chairman and CEO Mark Zuckerberg asking for the company's assistance in the investigation, Johnson said that Mateen used the social networking platform to "search for and post terrorism-related content."

Mateen's messages include declaring his allegiance to ISIS and calls for the U.S. and Russia to stop bombing the terror group, according to the letter. One message reportedly said "now taste the Islamic state vengeance."
Posted by: Steve White || 06/19/2016 00:00 || Comments || Link || E-Mail|| [10794 views] Top|| File under:
India-Pakistan
Call for proper procedure for conversion of religion
[DAWN] Time is running out and we need to do something before it's too late. The Kalash incident has left a grave question mark on the safety of religious minority communities, said the patron of Pakistain Hindu Council and PML-N MNA, Dr Ramesh Kumar Vankwani, at Bloody Karachi


...formerly the capital of Pakistain, now merely its most important port and financial center. It is among the largest cities in the world, with a population of 18 million, most of whom hate each other and many of whom are armed and dangerous...


Press Club on Friday evening.

Speaking at a

presser

on the forced conversion of a girl from Kalash, Dr Vankwani said there was a need to punish those who forced individuals to convert and misused the blasphemy law. He said the government should come up with a proper procedure for those who wanted to convert and give six months to the individuals to learn about the religion before they decide to convert.

On Thursday, hundreds of local residents clashed with members of the Kalash tribe in Bumburate, Chitral, after a teenage girl claimed that she had been forced to convert to Islam.

According to the PML-N

politician

, forced conversions should be stopped as they give the country a bad name.


Not because they're a stench and an abomination, mind you.


He said every time he travelled abroad people came up to him and complained about the human rights
...which are usually entirely different from personal liberty...
violations in Pakistain.


Someday perhaps there will be mass forced conversions of Moslems to Rosicrucianism, or Mormonism, or perhaps even the Church of the Risen Elvis. I'll be long dead by then, but I promise my ghost will be laughing its ephemeral ass off. Maybe if the End Times actually come the trees will be calling out "Jew, there is a Moslem hiding behind me! Come and kill him!"


He said there were four cases of forced conversion being heard by Sindh High Court, including one where a Hindu doctor was being blackmailed and assaulted by the driver of an ambulance. He started listing other cases where Hindu girls from Karachi and Tando Allahyar were raped and forced to convert to Islam.

"Where are our rights? Is this Islam?" he asked a room full of journalists, adding that politicians, political parties and religious leaders need to work together and come up with a solution where an individual is given some time to study and learn about the religion before converting, similar to the procedure followed in India.

"We need to focus on equal rights," he said. "If things go on like this then it will only get worse."

Pakistain Hindu Council president Hotchand Karmani demanded that the government take action against human rights violation. He said incidents of forced conversion in Kalash and Sindh should be stopped.

Mr Vankwani blamed the Pakistain Peoples Party (PPP) for not doing their job and fighting for the rights of the minorities. He said the PPP

politician

s belonging to minority communities did not do anything, as they were "only interested in running wine shops".

Posted by: Fred || 06/19/2016 00:00 || Comments || Link || E-Mail|| [10795 views] Top|| File under: Govt of Pakistan
Pakistan must deny safe havens to terrorist and extremist groups: Pentagon
[Khaama (Afghanistan)] Pentagon has said Pakistain should deny safe havens to the terrorist and

myrmidon

groups in its soil in a bid to help improve the security environment of the region.

The Department of Defense in its report to Congress "Enhancing Security and Stability in Afghanistan" stated "Pakistain must play a role in reducing the threat from terrorist and

bad boy

groups in the region."

The report further added that consistent mid-level military-to-military dialogue between Afghanistan and Pakistain on specific issues, such as the shared threat from Islamic Sstate ‐ Khurasan, and occasional discussions at higher levels of the military and government early in the reporting period were encouraging.

"However,


a lie repeated often enough remains a lie...


sustained Pak efforts to pressure the Haqqani Network and the Taliban and to disrupt active threat

streams are necessary to help decrease violence in the region, to reduce the threat posed by these groups, and to achieve lasting progress on counterterrorism issues," the report said.

It also added that The United States continues to support the re-invigorated efforts of the Quadrilateral Coordination Group, which includes the Afghan, Pak, and Chinese governments, to set conditions for an eventual Afghan-led, Afghan-owned

grinding of the peace processor

with the Taliban and other

bad boy

groups.

However,


a lie repeated often enough remains a lie...


it said the prospects for a successful dialogue this reporting period were hampered and complicated by the Taliban's April 19, 2016, HPA in Kabul
...the capital of Afghanistan. Home to continuous fighting from 1992 to 1996 between the forces of would-be strongman and Pak ISI/Jamaat-e-Islami sock puppet Gulbuddin Hekmayar and the Northern Alliance, a period which won Hek the title Most Evil Man in the World and didn't do much for the reputations of the Northern Alliance guys either....
, the Afghan government's subsequent response imploring Pakistain to take more direct action against

myrmidon

groups seeking safe haven in Pakistain, and the death of Taliban leader Mullah Mansour.

"The United States continues to be clear with Pakistain about steps it should take to improve the security environment and deny safe haven to terrorist and

myrmidon

groups. These conversations continue to affect not only U.S. dialogue with Pakistain on security and stability in Afghanistan but also during discussion of other issues in the U.S.-Pakistain bilateral relationship such as security assistance," the report added.

This comes as the Afghan officials have long been criticizing Pakistain for failing to take actions against the groups using the Pak soil to carry out attacks in Afghanistan.

The Afghan officials believe the notorious Haqqani terrorist network and the Taliban group leaderships are based in Quetta and Beautiful Downtown Peshawar


...capital of Khyber Pakhtunkhwa (formerly known as the North-West Frontier Province), administrative and economic hub for the Federally Administered Tribal Areas of Pakistan. Peshawar is situated near the eastern end of the Khyber Pass, convenient to the Pak-Afghan border. Peshawar has evolved into one of Pakistan's most ethnically and linguistically diverse cities, which means lots of gunfire.


cities of Pakistain.


Posted by: Fred || 06/19/2016 00:00 || Comments || Link || E-Mail|| [10798 views] Top|| File under: Govt of Pakistain Proxies
International-UN-NGOs
Former Mossad director joins anti-Iran organization
In which eminent persons who know what they are talking about share their unease with our beloved president's keystone policy in a personnel announcement.

[Ynet] Tamir Pardo, who left Israel's foreign intelligence service in January, explains his decision saying the dangers of a nuclear Iran cannot be ignored.

Former Mossad director Tamir Pardo is joining the board of directors of the American non-profit United Against Nuclear Iran (UANI), which operates internationally in an effort to raise awareness of the dangers posed by the Shiite state's regime.


Check out the membership:

UANI's membership also includes former US senator Joseph Holy Joe Lieberman
...what a Democrat maverick would look like if the Democrats had mavericks...


...former Senator Lieberman is the last of the Skip Jackson Democrats. His party left him...

, former American special Middle East government coordinator Dennis Ross,


...who must have been monumentally frustrated, to so openly oppose his former master...

former Spanish foreign minister Ana de Palacio, former heads of the CIA,
and former Australian defense minister Robert Hill. UANI also works to convince international corporations not to do business with Iran.

UANI was founded in 2008
by ambassador Mark D. Wallace, the late ambassador Richard Holbrooke, former CIA director Jim Woolsey and Middle East expert Dennis Ross.


...who is mentioned twice, in a slight excess of enthusiasm.

In addition to Pardo, former US ambassador to the United Nations


...a lucrative dumping ground for the relatives of dictators and party hacks...


John Bolton


...putting his powers to good use...

and former Polish foreign minister Radosław Sikorski have also joined UANI.

According to Pardo, the world's leading powers should not ignore the clear dangers posed by the Iranian regime, which he says threaten the personal safety and freedom of people both inside the country's borders and in the world

on the lam

. He expressed his satisfaction at being part of the UANI board.
Posted by: trailing wife || 06/19/2016 00:00:00 || Comments || Link || E-Mail|| [10798 views] Top|| File under: Govt of Iran
Iraq
Nineveh Operations receives 800 displaced persons
(IraqiNews.com) Nineveh – On Saturday, Nineveh Operations Command announced receiving 800 displaced persons in the villages of Muhanna and Kabruk west of Makhmour.

Nineveh Operations said in a press statement obtained by IraqiNews.com, "Forces belonging to Nineveh Operations Command received 800 displaced people in the villages of Muhanna and Kabruk west of Makhmour," noting that, "Those displaced people had left their areas escaping from ISIS."

The statement added, "Humanitarian, medical and food assistance had been provided for them," pointing out that, "They will be taken to the camps for displaced people in the district."
Posted by: trailing wife || 06/19/2016 00:00 || Comments || Link || E-Mail|| [10796 views] Top|| File under:
Blame follows the bombs in Khurmatu
[RUDAW.NET] Various groups are throwing around accusations of blame for the instability in Khurmatu following multiple

kaboom

s in the town that killed two and injured twelve on Saturday.

Kurdish officials in the town believe the presence of Shia militias contributes to the insecurity and violence.

"Due to our problems with Hashd al-Shaabi [Shiite militia] in the past, we were watching them all the time and paid close attention to others. Those behind the

kaboom

s benefit from tensions between us and the Hashd," said Hassan Baram, a Patriotic Union of Kurdistan (PUK) official in Khurmatu.

Kurdish forces and Shiite militia have a history of problems in Khurmatu, located on the route from Kirkuk south to Baghdad. Deadly

festivities

between the two forces rocked the multiethnic town in April, killing at least 30 people. In May, a joint military force was established consisting of Peshmerga and Shiite militia to provide security for the town.

But there is a lack of trust between the two forces.

Shia officials reject the suggestion they are responsible for the lack of security and say that foreign hands are behind Khurmatu's instability.

Abu Sara, one of the leaders of Asa'ib Ahl Al-Haq, a Shiite militia told Rudaw, "Those who make trouble are not us. It is foreign hands because The Sick Man of Europe Turkey


...the only place on the face of the earth that misses the Ottoman Empire....


, Soddy Arabia


...a kingdom taking up the bulk of the Arabian peninsula. Its primary economic activity involves exporting oil and soaking Islamic rubes on the annual hajj pilgrimage. The country supports a large number of princes in whatcha might call princely splendor. When the oil runs out the rest of the world is going to kick sand in the Soddy national face...


and many others sent their spies to create fights between Shias and Kurds and they urge the parties not to pass one day with stability. So we do not understand why our PUK brothers accuse us of instability and problems as they know ISIS is behind the

kaboom

s. It is true that before there was a problem, but we made a deal and peace with the Kurds."

"I think ISIS, seeking

Dire Revenge

for their failures in Pir Ahmed, Zanjari and Habw villages, is creating these

kaboom

s. We work together for the stability of the town because our religious and ethnic fellows are living in Khurmatu and it's our duty to protect them," added Abu Sara.

The PUK believes that part of the problem is the plethora of militia trying to operate in the town that is too small to accommodate so many diverse forces. "All those different

gang

s are present in Khurmatu, causing instability in town," Baram said.

"Khurmatu is like a diversified and colorful military base. Such a small district cannot contain all those brigades, battalions, foreign and internal forces. The Kurdish authority should try to expel those forces from the town and the security of Khurmatu should be handed to the security forces," he explained.

The people of the town have suffered for so long and they just want the troubles to stop. "After 2003 we no longer had the Baath regime's brutality around but then the PUK allowed the Shia militias into Khurmatu and now it became trouble for us," said Jasim Muhammed, a citizen of Khurmatu.

Today three

kaboom

s hit Tuz Khurmatu in three different locations, at three different times. Two were killed and 12

maimed

.

Posted by: Fred || 06/19/2016 00:00 || Comments || Link || E-Mail|| [10795 views] Top|| File under: Govt of Iraq
Syria-Lebanon-Iran
Hezbollah to split Badreddine's responsibilities following his assassination
[Ynet] The Lebanese Shiite terrorist organization is making a number of changes to its inner workings, among them finding a successor for the top commander, who was killed in Syria in May.


This should prove interesting...

After one of its top commanders, Mustafa Badreddine, was killed in May, Hezbollah has decided to make a number of organizational changes. Lebanese newspaper Al-Akhbar, which is affiliated with the Stiite terror organization, reported on Friday that Hezbollah plans to make a number of new appointments, even though its general council hasn't convened in the past two years, due to the turbulent state in the region vis-à-vis the war in Syria.

The reorganization was set to start after the conclusion of Lebanese municipal elections in May. Al-Akhbar reported that Hezbollah's Jihad Council (its parliamentary wing) had to be reorganized following the death of Badreddine, who was considered the heir of long-time Hezbollah military commander Imad Mughniyeh.

According to Al-Akhbar, Badreddine's various authorities are set to be split among several people and bodies, some in Syria and some in

Leb

, with Hezbollah Secretary General Hassan Nasrallah overseeing the move. In order to lessen the workload on Nasrallah, some of the powers of the Hezbollah Shura Council (the overall governing authority) will be expanded as well.

The organization has reportedly begun searching for someone who could replace Badreddine in Syria, as his current stand-in is not of Hezbollah's founding generation.

While Asharq Al-Awsat, an Arabic-language newspaper published in London, reported that Badreddine's replacement is Mustafa Mughniyeh, terrorist Imad Mughniyeh's eldest son, the report's validity is somewhat doubtful.
Posted by: trailing wife || 06/19/2016 10:24 || Comments || Link || E-Mail|| [10796 views] Top|| File under: Hezbollah
Who's in the News
26
[untagged]
8
Islamic State
5
Taliban
4
Govt of Pakistan
2
Govt of Syria
2
Govt of Iran
2
Govt of Pakistain Proxies
2
Sublime Porte
1
Hezbollah
1
Salafists
1
Muslim Brotherhood
1
Ansarullah Bangla Team
1
al-Nusra
1
Govt of Iraq
1
Houthis
Bookmark
E-Mail Me
The Classics
The O Club
Rantburg Store
The Bloids
The Never-ending Story
Thugburg
Gulf War I
The Way We Were
Bio
Merry-Go-Blog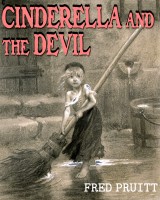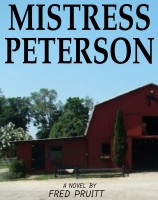 On Sale now!


A multi-volume chronology and reference guide set detailing three years of the Mexican Drug War between 2010 and 2012.

Rantburg.com and borderlandbeat.com correspondent and author Chris Covert presents his first non-fiction work detailing the drug and gang related violence in Mexico.

Chris gives us Mexican press dispatches of drug and gang war violence over three years, presented in a multi volume set intended to chronicle the death, violence and mayhem which has dominated Mexico for six years.
Click here for more information


Meet the Mods
In no particular order...


Steve White
Seafarious
tu3031
badanov
sherry
ryuge
GolfBravoUSMC
Bright Pebbles
trailing wife
Gloria
Fred
Besoeker
Glenmore
Frank G
3dc
Skidmark



Better than the average link...



Rantburg was assembled from recycled algorithms in the United States of America. No trees were destroyed in the production of this weblog. We did hurt some, though. Sorry.
3.238.118.80

Help keep the Burg running! Paypal: